Cheerios Cheer Sending Words Of Cheer This Holiday Season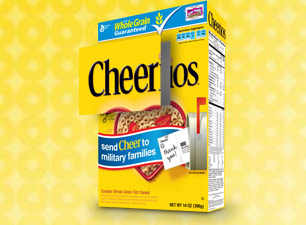 With the age of the internet, most things we do, even the mail we send is often via the computer. I sometimes miss the days when someone would just send me a handwritten letter. There is something special about receiving a note of encouragement or just a thank you in your mailbox outside. I believe it to be much more meaningful and a heartfelt expression to a special person or even a complete stranger.
I know a lot of military families that I have met either online or just friends and acquaintances. I know that sending their loved ones overseas for months and even years at a time cannot be something that is easy. Many of their spouses are back at home taking care of the family, paying the bills, and holding the household together. I think being in the military is a huge monumental sacrifice to take care of the American people and I think the families involved make just as many sacrifices by giving up their loved ones to go protect our country. I can imagine that it can be a huge emotional taxing on families, and often times it's nice to be able to hear kind uplifting messages to help get you through each passing day.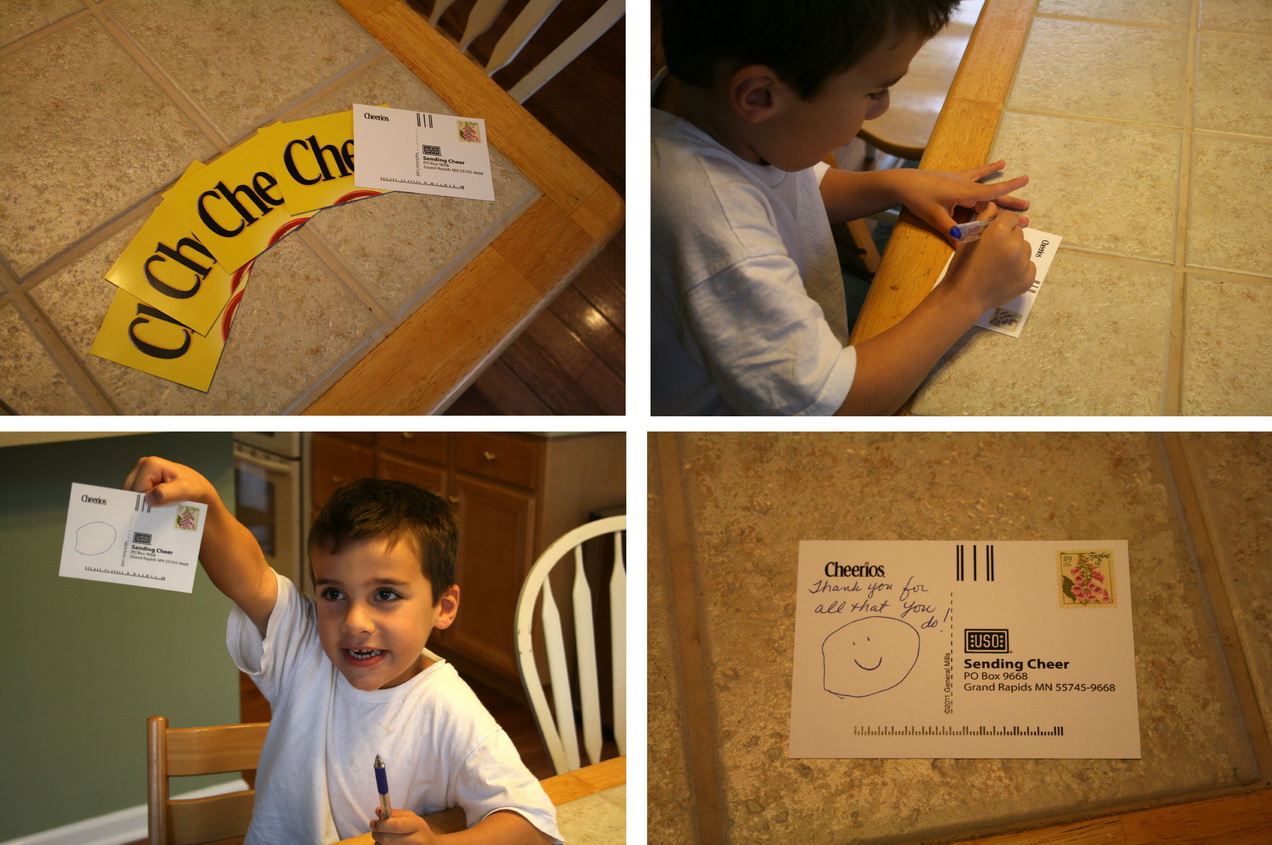 To help spread these messages, Cheerios has started a wonderful campaign. Cheerios and the USO have launched "Cheer," a postcard campaign that spreads cheer directly to these honorable military families and supports USO programs. During the months of October and November, 2011, specially-marked boxes of Cheerios cereal will feature Cheer postcards on the front of the box. You and your family, can out the postcard, write a message of thanks, let the kids make a drawing, or write words of encouragement. Then, all you have to do is, add a stamp, and mail the pre-addressed card to the USO. The USO will then deliver the Cheer card to military families across the country!
And, along with that, Cheerios will donate $1 to the USO for every postcard that is mailed and received by November, 30, 2011. Cheerios has already donated $150,000 to the USO, and will donate up to an additional $100,000 based upon the number of postcards received. Your participation is needed to reach this goal and who doesn't love cheerios?  So stock up on a few boxes, and mail some wonderful words of thanks and encouragement to these families who are making big sacrifices each day.
**I wrote this review while participating in a campaign by Mom Central Consulting on behalf of Cheerios and received product samples to facilitate my review and a promotional item to thank me for taking the time to post.**