SanDisk Memory Vault Protect Your Valuable Photos Review and Coupon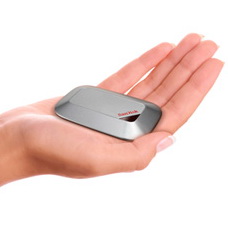 Before I had my children I just dabbled in photography and didn't particularly take that many photos.  Once they were born, as all new parents do, I felt compelled to snap numerous pictures of the boys each and every day as they grew.  Even though I didn't have all of them printed, I slowly over time, have acquired thousands of images on my local hard drive and that which we store on our home server as well.  Besides the obvious digital storage options, I have always wanted a place though, to keep them besides just on the home computer.
Our plan was to ultimately burn all our photos on to cds, and make triple copies, sending one to my parents to keep, one to put in a safe and one to just have on a shelf in our home.  That way I would be sure to have copies, no matter what happened.  I am always on the lookout, however, for compact ways to have my most precious memories kept safe without risk of damage and readily available to me if I need to access images.  Let's face it, cds break, get corrupt, and hard drives fail.  Having a low risk, highly reliable, and compact way to store your pictures has to be the most logical and desirable way to store digital images and video.
But, what if there was a way to store your photos for at least one hundred years, in a compact location, with minimal risk of losing your precious photos?  And what if you didn't have to rely on your computer's hard drive to store your digital images and risk them failing?  SanDisk has come up with a way to protect, and store your most important images, and videos for at least 100 years.  The SanDisk Memory Vault is designed for long-term preservation.  All you have to do is connect it to your computer's USB port and drag-and-drop.
Features

SanDisk Memory Vault features Chronolock™ technology:

Engineered to preserve the quality of photos and videos long term
Tested to support data retention for up to 100 years*
Physically designed for long-term reliability and durability

*For more information, see www.sandisk.com/preserve
1 gigabyte (GB) = 1 billion bytes. Some capacity not available for data storage.

Additional Info

Minimum System Requirements

Windows® XP, Windows Vista®, Windows® 7 and Mac OS® X v10.4.11 or above
USB 2.0 high-speed connector

Package Contents

SanDisk Memory Vault
USB 2.0 transfer cable
Quick start guide
Writable labels
Storage pouch
With as many pictures as I take, the SanDisk Memory Vault is very useful.  I also like the designated place that they have for a label which is provided with the Memory Vault and the handy little storage pouch.  I was sent the 16GB SanDisk Memory Vault for review a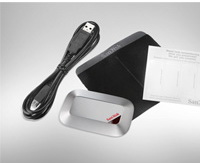 nd I found that I am going to need a whole lot more space than what is available on it.  I take so many pictures that it was full in the first twenty minutes of transfer.  Currently, the SanDisk Memory Vault retails for a whopping $90, which personally I feel is a tad on the steep end for a flash drive like device with some added technology.  I would like to see a much larger storage capacity at that price range.   Putting the price aside, I feel like it is a really nifty little device and has a potential to be a a really great go to device for the future of photo storage.  I would like to see this with more storage capacity and for organization sake a place like storage box in which I could slide the SanDiskMemory Vaults into it, with the labels visible within the box.  The SanDisk Memory Vault is a great forerunner in the future of digital memory protection and storage options.
If you are looking for a great way to preserve your treasured photos and memories, the SanDisk Memory Vault would make a great stocking stuffer or gift for an avid photographer or just a special person in your family. DoubleBugs would like to offer a 20% discount to the first four people to email me at laurie@doublebugs.com. The coupon is good for one discount and can only be used at the SanDisk online store (http://shop.sandisk.com) and expires December 31, 2011 at 12am EST.  Keep your memories safe with the SanDisk Memory Vault.
"I wrote this review while participating in a campaign by Mom Central Consulting on behalf of SanDisk and received a product sample to facilitate my review, and coupons to giveaway."