Homemade Cheez Its!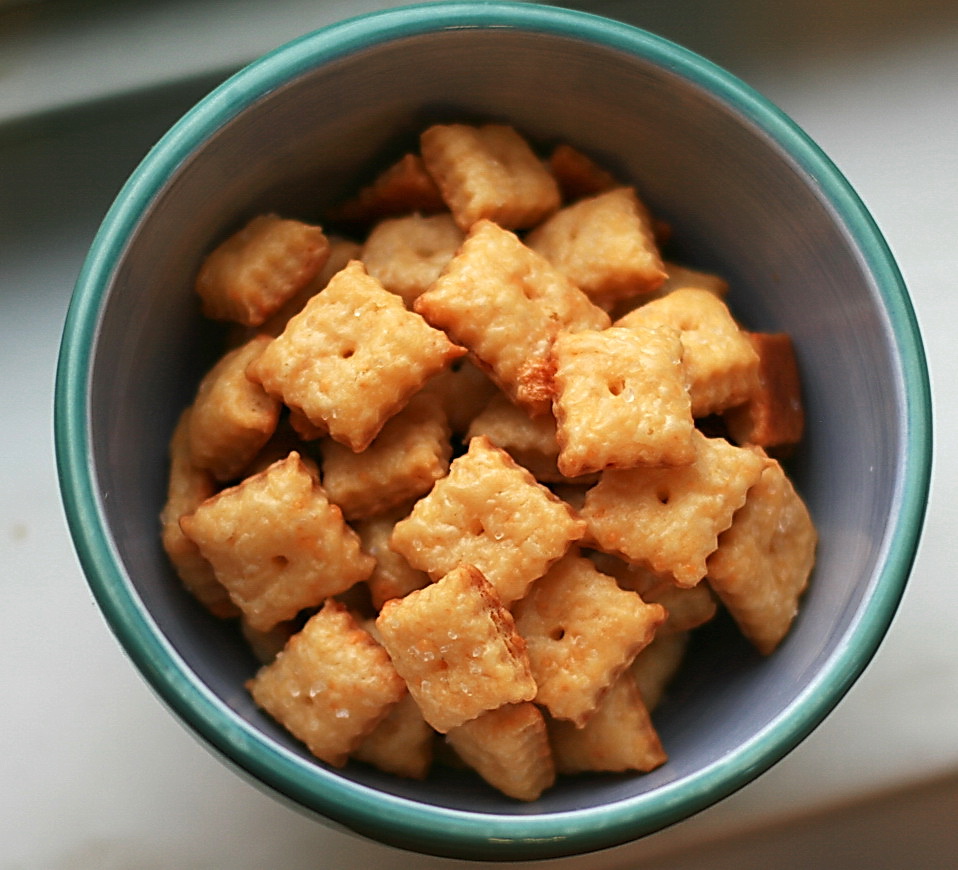 I was out and about surfing the web when I ran across a recipe for cheese crackers, that I knew I had to try. I almost always pick up a box of Cheez Its in the store. They have been around since I was a child and I still love them even today. So when I ran into a way to make my own baked crackers, I jumped at the chance to try and make a new family favorite. At first I had high hopes that these would taste just like the real thing, but to be realistic, that will never happen. I don't have enough preservatives and ingredients I can't pronounce in my baking arsenal. If I could find something that we like out of this, I prefer the natural, low preservative version.
The recipe is extremely simple to put together, and the end result is a cracker that is light and crispy. You could even turn these into twisted cheese straws, add some spices, and mix and match cheeses. For simplicity sake and for something that appeals to two 5 yr old little boys, I went with plain old sharp cheddar that I grated from a leftover brick of cheese that was just calling my name.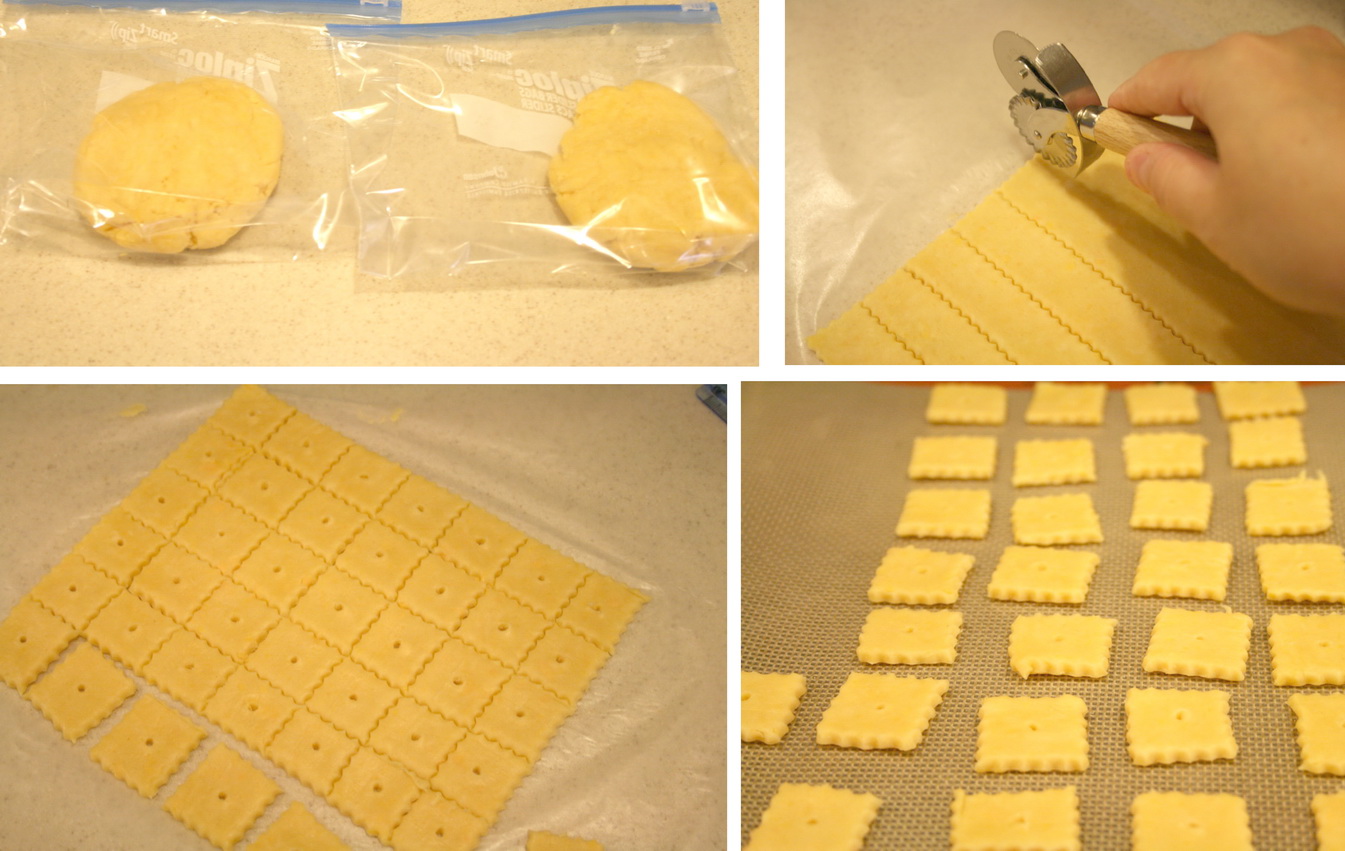 Recipe

Homemade Cheez-Its

(Adapted From: ReadyMade Magazine)

Ingredients:

8 oz sharp cheddar cheese, grated plus a little parmasean reggiano
Optional Seasonings (I used a little cayenne pepper)
3 Tbs of unsalted butter, room temperature
1 Tbs vegetable shortening (you can omit the vegetable shortening and use 4TBS of butter)
½ teaspoon salt
1 cup unbleached flour
2 Tablespoons ice water
Coarse salt for sprinkling

Directions:

Combine cheese, butter, shortening, optional preferred seasonings and salt in the bowl of your mixer fitted with the paddle attachment. The mixture will be crumbly.
Slowly add the flour then the ice water.  Add a few extra drops of water to help it come together (this is just like making a pie crust) but be careful not to add too much.
Pat the dough into 2 discs and wrap in plastic wrap. Chill for  30 minutes or overnight.
Preheat oven to 375?F.
Using parchment paper or a silicone mat roll each disc to 1/8 inch or less and cut into 1 inch squares (a pastry wheel or pizza wheel is easiest). A toothpick works great to punch a hole into the center of each square.
If you have difficulty separating and transferring the crackers onto the baking sheet return the parchment paper/mat to the refrigerator for 10 minutes (while you roll out the 2nd dough disc).
Bake for 10 – 15 minutes or until puffed and browning around the edges. If you pull them out too soon and the crackers don't have the desired crispiness you want then simply return them to the oven for 2-3 more minutes.
Move crackers to a cooling rack. Makes about 7 dozen crackers if you can keep them around that long!
The recipe is extremely easy.  I found the pastry cutter at Williams and Sonoma for around $10 but there are cheaper ones on Amazon.  You don't have to be that fancy however, but I like the pretty edges on the cracker.  I will be trying some twisted cheese sticks with this recipe for the Holidays, I think they would be pretty and make a great snack even with a warm artichoke and spinach dip.  Yummy!