Meaningful Beauty Test Drive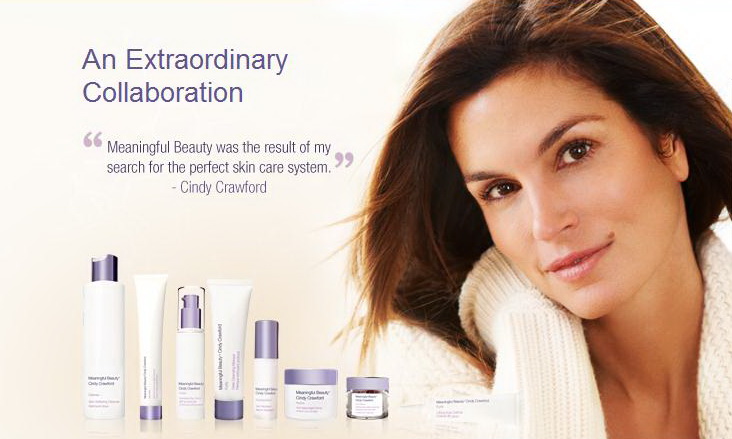 Since becoming a mom to twin boys, I rarely have much time to do anything that is remotely centered around myself.  They say you should take time outs, but that is a rare moment around here.  As part of that, I think that it is even rarer, that I look in the mirror.  There have been days in which I have forgotten to brush my hair, and I have even walked into the grocery store realizing I had my pajama pants on.
I have never been a make-up wearing girl, in fact I probably wear it once or twice in a given year.  Truthfully, I haven't paid much attention to the skin on my face.  Usually, when I am in the shower, I just use lather from my soap on my face and rinse.  Today, I turned 39 and realized that the dreaded 40 is right around the corner, and it makes me question just how things are holding up in this body of mine.  Looking in the mirror, I can see subtle signs of aging, like a few more wrinkles around the eyes, and my skin isn't exactly glowing like a 21 year old.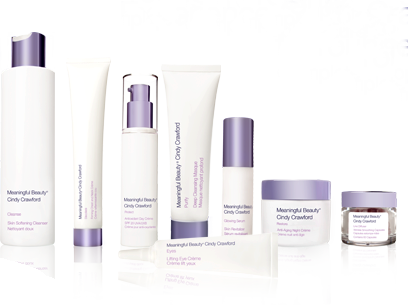 So, I have been asked to  participate in a four week Meaningful Beauty Program for my skin.  Meaningful Beauty is a simple five-step skin treatment plan to help boost your skin's resilience, and reduce the visible signs of aging.  Meaningful Beauty is designed to hydrate, firm and restore healthier and younger looking skin.
About Meaningful Beauty

With Meaningful Beauty®, Cindy Crawford shares her secret for younger looking skin.  This comprehensive skincare system was created by internationally acclaimed anti-aging specialist, Dr. Jean-Louis Sebagh.  Meaningful Beauty is formulated with a powerful super-antioxidant from a rare melon along with such skin rejuvenating ingredients as peptides, vitamins, minerals and marine extracts and can help skin appear radiant and youthful.
Included in my kit: Glycolic Treatment Pads ,Glowing Serum , Skin Softening Cleanser, Antioxidant Day Crème SPF 20 UVA/UVB, Crème de Serum , Lifting Eye Crème – Advanced Formula , Skin Brightening Décolleté and Neck Treatment SPF 15
I'm really excited to try Meaningful Beauty and to have an actual plan for my skin and hopefully it is something easy that I can follow, that doesn't take up much time in the morning or evening. Like I mentioned before, it is rare that I use much on my face in the way of facial care products or make-up, so it will be interesting to see if I notice any changes in my skin. So at the end of these next coming weeks, I will share with you my experience with the Meaningful Beauty skin care regimen, as well as my thoughts, about it's ease of use, how my skin feels, and if I notice any marked differences.
In addition to me being able to try Meaningful Beauty I was also sent an  additional kit to give to someone meaningful in my life.  I have decided to pass this other kit on to my Mom, who took care of me all my life, who still guides me in many aspects of my life and who is beautiful to me in every way. I am looking forward to sharing Meaningful Beauty with all of you.
**I wrote this review while participating in a test drive campaign by Mom Central Consulting on behalf Meaningful Beauty and received a 5-step treatment kit to facilitate my review, a second 5-step treatment kit to giveaway, and a promotional item to thank me for taking the time to participate.**