Listerine Oral Care Challenge
We all know that the dental chair isn't always that much fun, so I like to spend as little time there as possible.  I am petrified of the dentist, in fact I even took an 18 year hiatus from the dental chair as a result of a negative experience.  After I worked up the nerve to go, I had to spend the better half of last year getting a few cavities filled and even the dreaded root canal and was also informed that I have periodontal disease.   Since then, I have vowed to make sure I don't transfer my fears to my boys, about getting regular dental check ups and attempt to make sure they have a really good oral care regimen.
It sounded easy enough to me, but I have two five year olds that often resist getting their teeth brushed.  It started off innocent enough, then it was a scene akin to bull wrestling.  They decided that the toothbrush made them cough, the toothpaste (kids toothpaste) was too spicy, or the they just plain didn't like it.  I quickly realized that I would have to get creative about getting them happy about brushing regularly.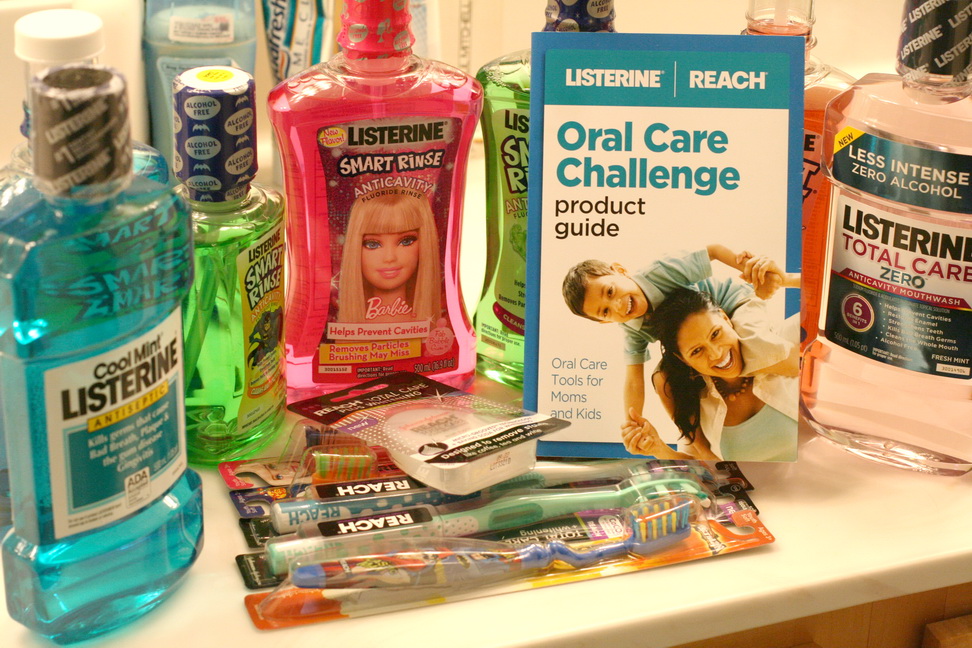 Then, the perfect opportunity came about.  The Motherhood has teamed up with LISTERINE® and REACH® for an exciting new project called– the LISTERINE® and REACH® Healthy Habits for a Lifetime Oral Care Challenge designed to  encourage families to adopt a healthy oral care regimen that will help lead to a healthier lifestyle.  They invited me and my family to take the challenge by taking a few extra minutes a day for a complete oral care routine including brushing, flossing and rinsing.  To complete the challenge, me and my family must do these steps twice daily for three weeks.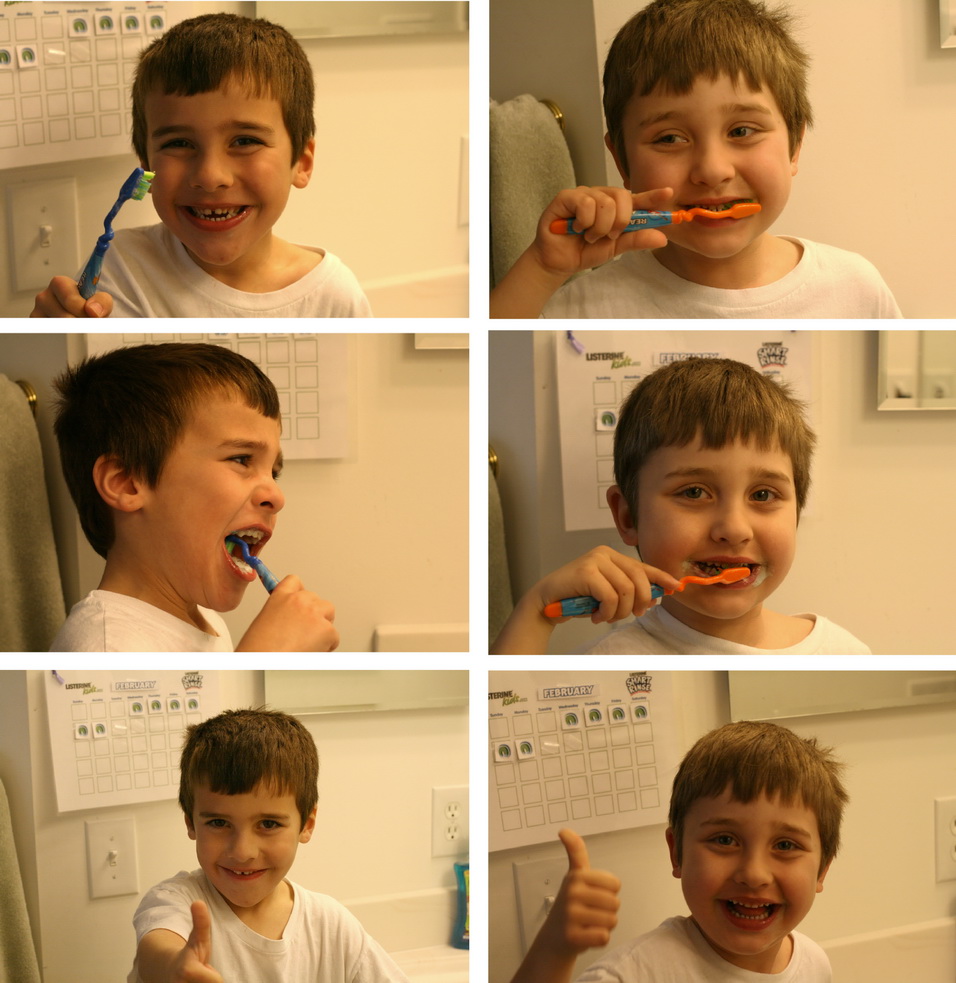 I know now, however, that I am not alone.   Did you know, that nearly 75 percent of American adults suffer from various forms of periodontal (gum) disease* and don't know it.  Despite the fact that I was brushing my teeth, I would  have never even known that I had periodontal disease.   Also after attending a webinar, I discovered that brushing your teeth alone misses the germs in 75 percent of your mouth!  I rarely even used mouthwashes, because I figured brushing would take care of it.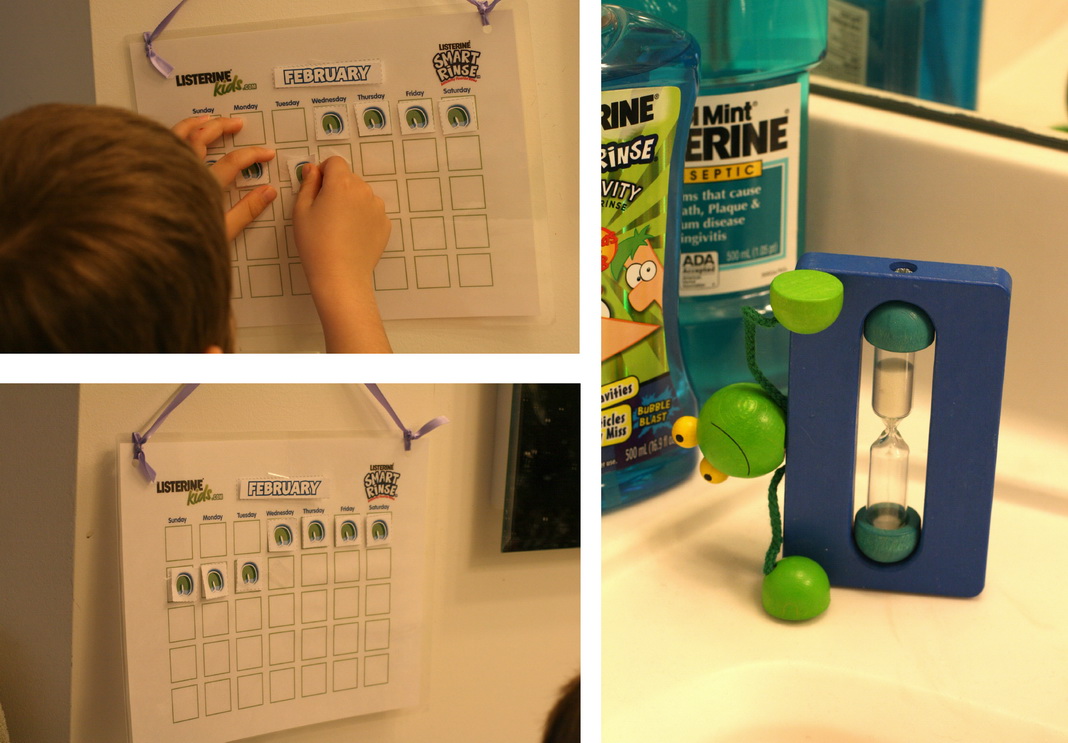 So I am on a new mission, to get our mouths in the best possible shape, by taking the Listerine Health Care Challenge and hopefully maintain a routine we all can live with, far beyond the three weeks and make it a lifetime habit with me and my kids.  We will be brushing flossing and rinsing, and making it a fun and healthy experience.  For the kids, we are keeping track on our Oral Care Challenge chart, and at the end they will be rewarded for keeping up the good work!  I am really excited to be a part of the Listerine Oral Care Challenge, and be able to keep my families teeth and mouths healthy and make it something we all enjoy doing.
I also would like to invite you to take the challenge with me!  You can visit www.walmart.com to access  tips from leading dental experts and great values and prices on oral care products.
**I received products and compensation from Johnson & Johnson and The Motherhood as part of my participation in the Oral Care Challenge. All thoughts and opinions expressed in this post are my own.**