With this crazy lack of rain, I wasn't sure that I could grow much of anything this year.  My pepper plants are still looking a little sad, they are growing peppers but the plant isn't growing upwards. This year we planted some carrots, celery (which the rabbits have eaten), broccoli, three types of tomatoes, potatoes, basil, thyme, and watermelon!  I also planted pear trees.  We have had bad luck with our planting of trees, and they affectionately turn into "the stick."
My Seckel Pear tree started dropping and leaves and I thought it was doomed, but it has stopped and appears to be thriving.  The Anjou pear tree hasn't gotten any pears yet, but I am thinking their pears start a tad bit later.
One of my favorites though, is the tomato, and I can hardly wait to eat the first of the season.  What do you have in the garden this year??  Here is my broccoli, it will be going in stir fry!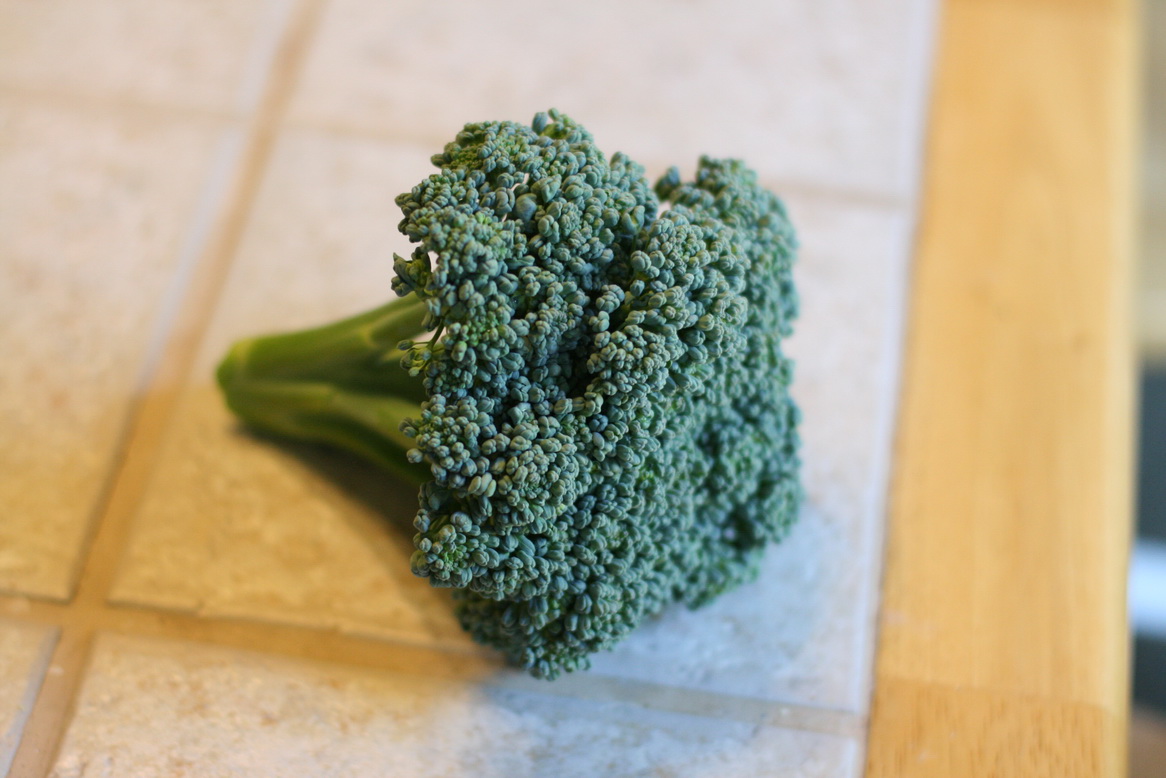 I have been one very busy mama, and that means I rarely sit down in the Summer months.  There is so much happening with our family, and all really fun and exciting stuff.
Summer is one of my favorite times.  The warmer weather means we head outdoors as a family and rarely see the inside of the house until the sun goes down.  I have been tending the vegetable garden, we have potatoes growing, broccoli, celery, carrots, tomatoes, bell peppers, watermelon, and lettuce.  We also planted two pear trees that will be growing Anjou and Seckel Pears.  I have been to the strawberry fields twice, and made 24 jars of strawberry jam which I have handed out to close friends, neighbors and family.  I froze a couple of bags for jam making and desserts later in the year.
I have been busy inside as well, our home office is getting a makeover with new furniture and paint, we have new couches arriving very soon, and a new patio going in.  So, there is lots on the agenda.  Later in July, there will be blackberries to pick, farmer's markets to go to, the boys 6th birthday, and lots more in between.
I hope to have some really cool news to share later this Summer, but until then, tell me what your Summer plans are?