Ore Ida Grillers
Grilling is one of my favorite things to do during the Summer months.  The kids are usually actively playing outside and I like being able to be outdoors with them.  Grilling for me as a mom is much faster and pleasant than being inside with a hot oven, heating up the house.  I love the taste of grilled hamburgers, vegetable and potatoes, and anything that I can prepare on the barbeque pit.
I am always on the lookout for things that I can prepare as a whole meal on the grill, so everything is sort of ready at once. Ore Ida Grillers is a great new product introduced by Ore Ida, a well known name in my household.  Ore Ida already has  really great frozen potatoes like tater tots, french fries and hash browns.  I love potatoes on the grill, but I always have to wrap them up in foil to keep them from burning to black hockey pucks before I can get everything ready.  I was able to give the new Ore Ida Grillers a try over the weekend and I love them.  Firstly, I can just put them directly on the grill, which makes preparation easy from package to grill to table in about fifteen minutes.  We chose a meal of a fresh garden salad, hamburgers and Ore Ida Grillers.  Cooking them is easy as can be, you flip them over once or twice during the fifteen minutes and then they are ready to go.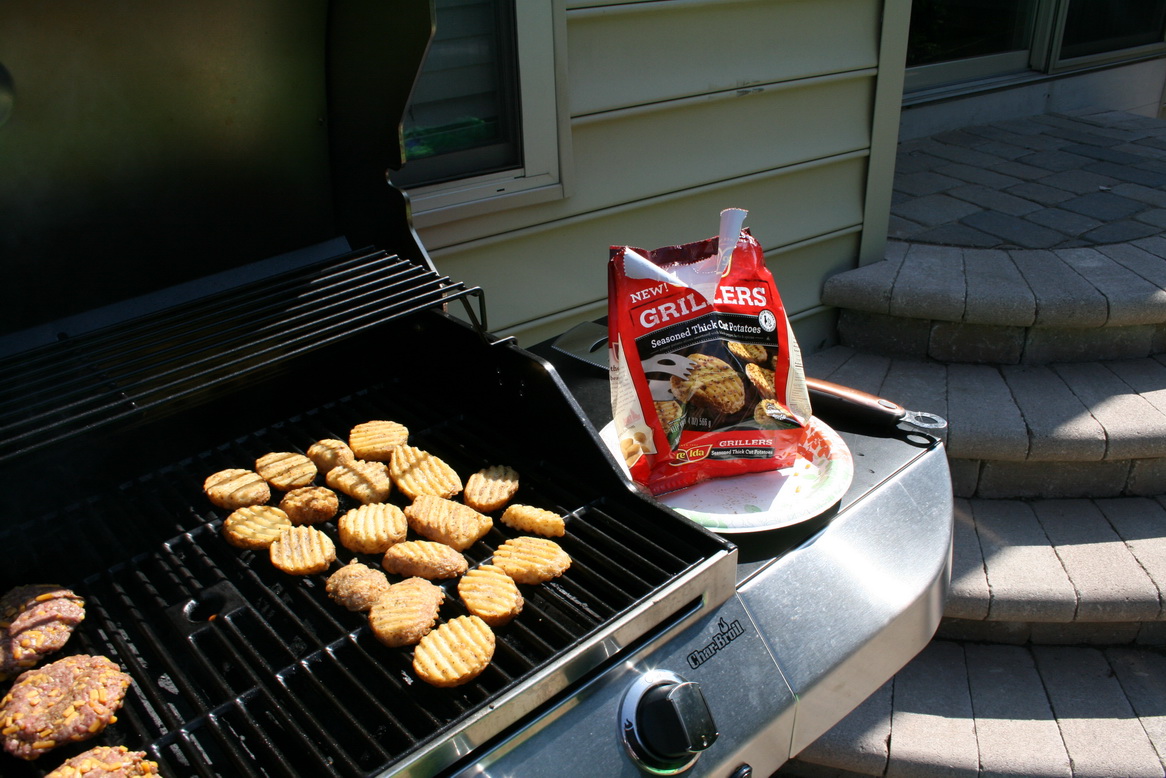 We had the chance to try the Grillers Golden Thick Cut Potatoes as well as a package of the Grillers Seasoned Thick Cut Potatoes and my personal favorite were the seasoned Grillers.  They went perfect with the meal and at first I thought the potatoes might be too hard after cooking but they were the perfect amount of crispy outside and soft on the inside.  I took one of them and put it on my hamburger and it was a really yummy addition!  The best part, is that they are easy to prepare, there is no cutting and peeling of potatoes, getting them sealed in a foil packet and then wondering if your potatoes are cooked enough.  I don't know how many times I have burnt my self on foil packets of potatoes trying to peek inside to see if they are done on the grill.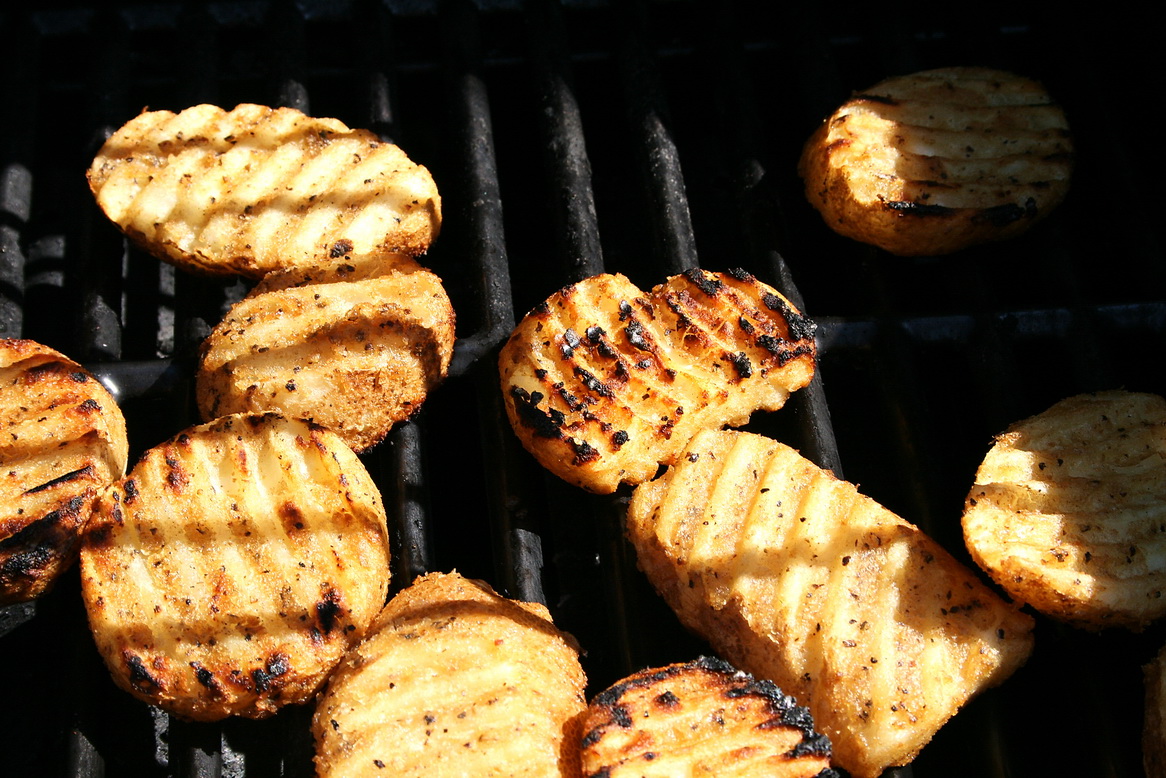 As a mom, Ore Ida Grillers will be something I have on hand in my freezer from now on.  It makes for a great side dish to whatever you may be grilling and they are super simple to make!  Ore Ida Grillers can be purchased at grocery stores and places such as Target, Walmart, and Sam's Club.  You can also check out the Ore Ida facebook page and let everyone know how much you like Ore Ida products.
"I participated in a campaign on behalf of Mom Central Consulting for Ore-Ida. I received coupons to purchase products to facilitate my review and a promotional item to thank me for participating"