Congrats to the winner of the Kroger Add uP The Savings Event!

Thank you to all who entered the Kelloggs Fruit Pizza giveaway!   Below are the 5 winning comment number drawn via random.org.  All winners have been emailed!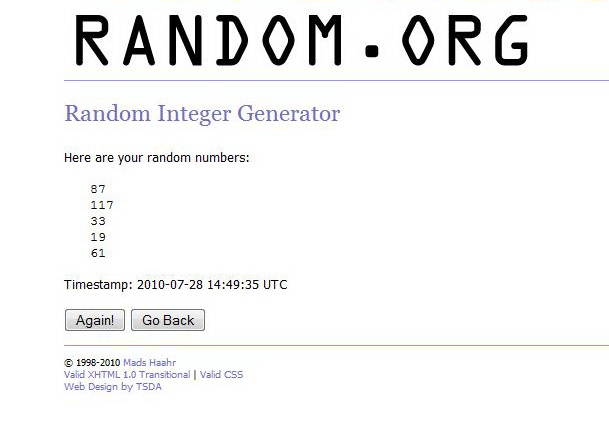 Had to redraw two winners!   Here ya go!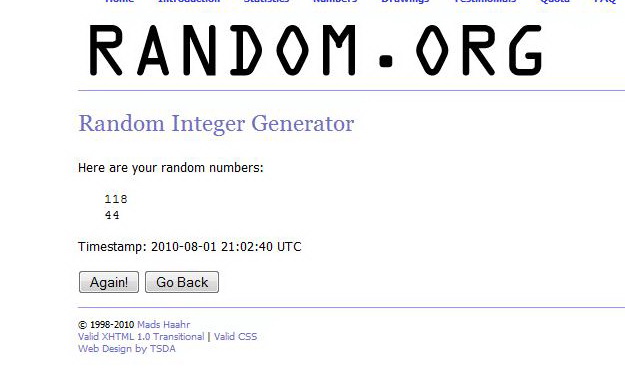 There was a wonderful response to this giveaway.  Thank you to all the people who entered to give their communities the chance at getting the wonderful gift of books.   And without further ado, here is the winner of this great giveaway.
Congrats to the winner of the cheerios giveaway!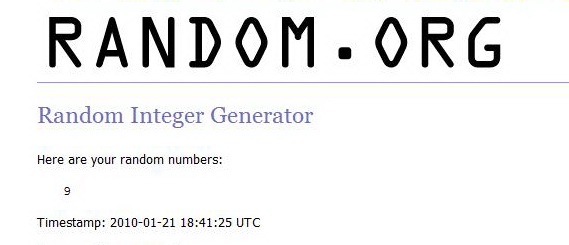 The winner has been contacted.
Congrats to all the newest winners on DoubleBugs
Logitech Pro 9000 Giveaway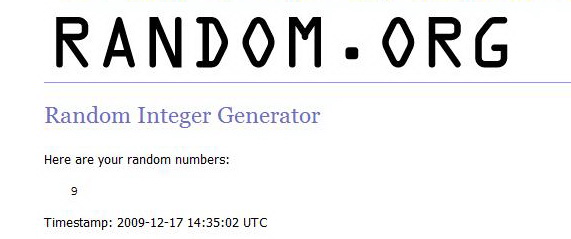 Carol

says:

I like this: V220 Cordless Optical Mouse for Notebooks
PN 910-001465

I want to win this because our granddaughter lives miles away from us, and this would enable us to see her via the cam!

Carol

says:

Carol

says:

Technorati cdziuba
Wii Fit Sports Authority Winner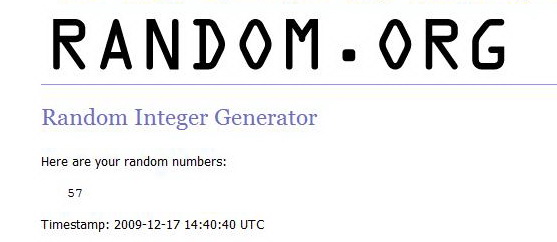 Janine

says:

I'd love this! My whole family could lose a few pounds, and this looks like a great way to do it. I'd get the Wii Sports Resort Game too! Thanks for the great giveaway!
Janine
me@mookiej.com

Janine

says:
Maukilo Giveaway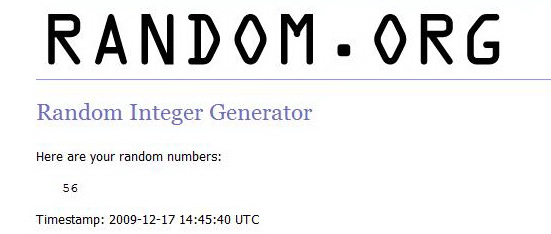 I would buy the Wooden Tea set for my daughter!

I faved you on technorati.

I have your button on my blog's sidebar.
Hello from bloggy world folks!  I have a few winners to announce.  All winners have been contacted via email.
Pillsbury Simply Giveaway
Congrats to Rebekah
Comment #129> blogged3
http://tennrose.blogspot.com/2009/09/pillsbury-simply-refridgerated-cookies.html
Yoplait Whips Winner
Congrats to Jammie
Comment#90> I love the strawberry mist frozen it is so yummy.
Zhu Zhu Pets Giveaway
Congrats to Susan
Comment#132>  Added your button to my blog!
Congrats to Kimberly, the winner of the Keurig Platinum Brewer!  Thank you to all who entered and come back to see what's going on, here at DoubleBugs!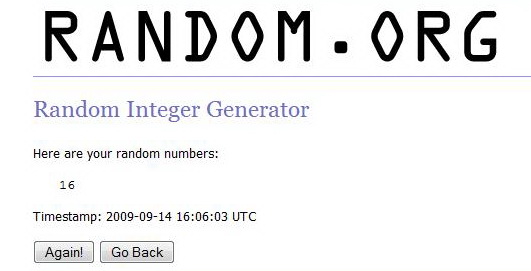 Original comment on post for main entry
I love the Keurig. My brother in law has one and a few people I know and they alaways rave about them and I'm so jealous! I have wanted one of these for over a year now.

I'm a busy mom and I enjoy a HOT cup of coffee in the morning but sometimes I'm so busy running around with the kids that by the time I get to the coffee that was brewed in the pot it's either "burnt" or cold. I love the Keurig because I could make fresh hot coffee when I have the time to enjoy it.

I would like to try the fair trade K-cups because I love to try different types of coffees and I love that the coffee was aquired with fair trade practices.

Thank you for the opportunity.
I am so sorry for the delay in posting all the contest winners here on the site.  I had drawn everyone's numbers and contacted everyone but never got around to getting the official post up.  So I am just going to do a summary post of the winners.
Picture Keeper Giveaway
Congrats To Staci A (comment #95)
Mimi The Sardine
Congrats to Melissa (comment #44)
Ben and Jerrys Giveaway
Congrats to Trisha P (comment #182), Tiffany S (comment #161) , and Kiley (comment #26) Leonara (comment #18)

Winners were not chosen at random for this contest.  Winners were drawn based on originality and best contest entry.
Dominos Giveaway
Congrats to Katie (comment #108)
Skin Free $30 Giveaway
Congrats to Jane H (comment# 99)
Congrats to all the winners and thank you for visiting DoubleBugs, come back often to see what's up!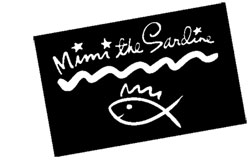 With the boys getting older and the weather being so nice we like to head outdoors frequently during the summer months.  On of our favorite outings is to head to the zoo for the morning and have sack lunch there before we head home for their naps.  When you visit places like the zoo the cost for food and beverages are usually outrageous and when you have a family of four, that can get a bit pricey.  For half of the cost we can pack a well rounded lunch for all us and it is so much more fun to sort of have a picnic as a family.
I am always in search of new and fun things that sort of make my life easier and appeal to the fun and whimsical that comes along with having children.  When I pack a lunch for the boys it is typically in a plastic baggie or in a brown paper bag.  If you know anything about food, presentation is always important especially when you have toddlers, and I try to make all things exciting to them.  They love the idea of picnics and bringing along their own special snacks for their trips to the zoo or to the playground.

Recently we were sent two Lunch Bug lunch bags from Mimi The Sardine and let me tell you they are incredibly adorable and when you see them, you will never go brown bagging again for your children.  We received the Hybrid Cars print and the Propellers because my two go nuts over planes and cars!  When I packed their lunch the first time in their new Lunch Bug bags they were really excited.  They have such bright and cheery colors and the boys thought that they were really getting something extra special.  Who wouldn't get excited about a peanut butter and jelly sandwich that was surrounded by such a delightful packaging?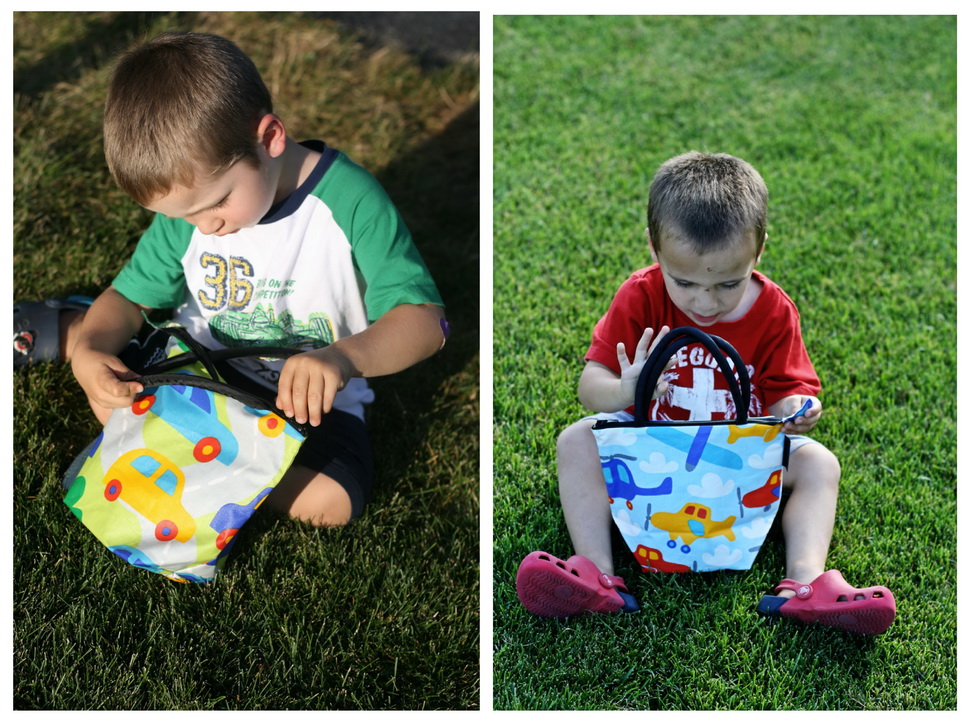 About Mimi The Sardine

A small, family-owned business located in Marin County just outside San Francisco, Mimi the Sardine's vibrantly colored Swedish prints capture a sense of delight and a bright innocence, appealing to youngsters and the young at heart, while they naturally bring smiles into life's everyday eating experiences.

The company's focus on bright, colorful, coated cotton prints and easy care fabrics has made Mimi the Sardine's bibs, aprons, splash mats, lunch bugs, backpacks, placemats, and tablecloths synonymous with good times in households all across America. With the transition into soft, safe, organically grown cotton in everything they make, healthy just got healthier—for you, your family, the farmers, and precious ecological systems.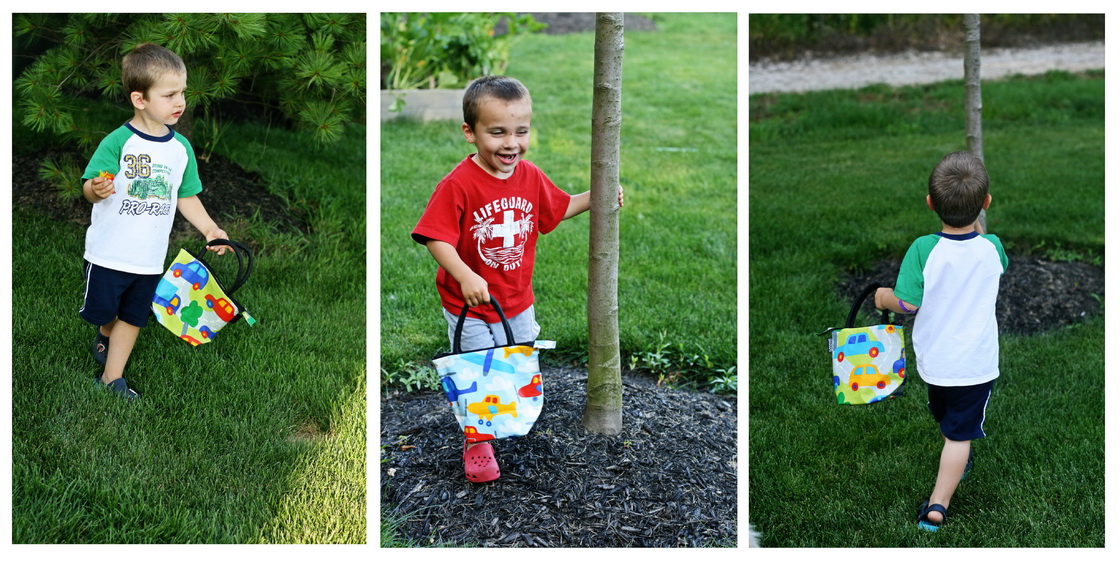 Lunchbugs  are also extremely easy to clean, which is a huge plus when you have little kids and you know there is always bound to be a mess near by. To clean them, you  just wipe, or machine-wash and tumble dry on low! Each bag is equipped with a sturdy zipper and soft handles, children and adults alike fall in love with the fun and colorful patterns, and everyone appreciates its eco-friendly and safe fabric.  I love love love these bags  because they are a vacation from the ordinary and are fun and you can tell that they are made with love.  This is a perfect alternative to brown bag lunches and is sure to brighten up any child's day.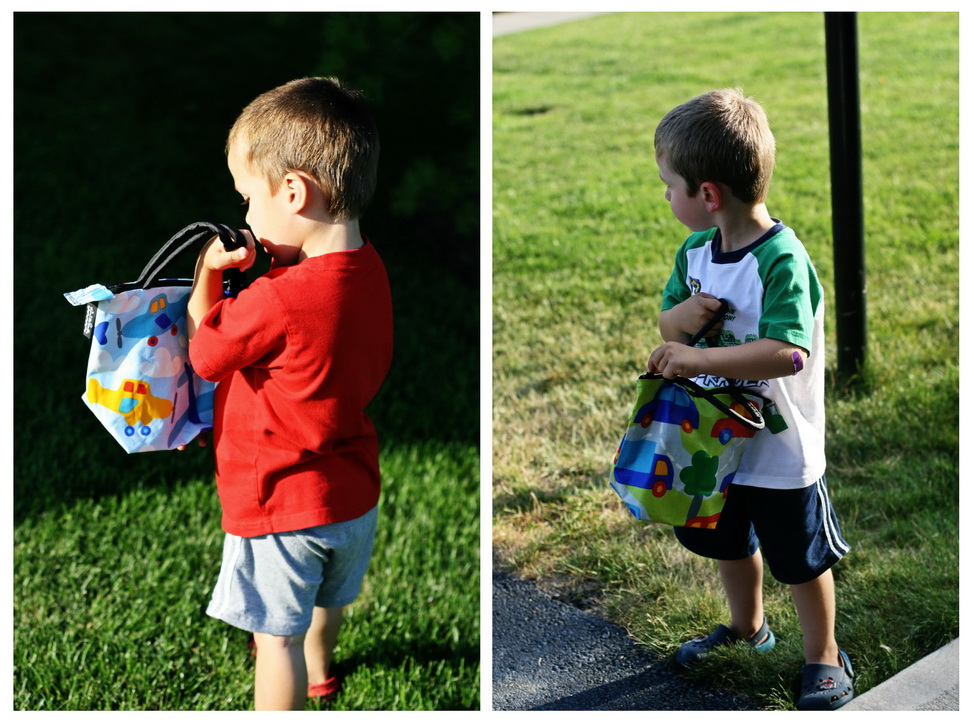 THIS CONTEST IS NOW CLOSED
Would you like to win a Lunchbug of your very own?
DoubleBugs and Mimi The Sardine are giving a reader the chance to win a Lunchbug or your choosing.
Here's What You Gotta Do
Visit Mimi The Sardine and tell me about another product that you like and why and come back here and leave me a comment.
For additional Entries
Tweet about this giveaway
Subscribe to my blog
Add me to your Technorati Favorites
Blog about this giveaway
Add me to your Twitter
Contest starts July 15, 2009 and Ends August 3, 2009
Good Luck!
Congratulations to the winners of the Windex All In One Giveaway!!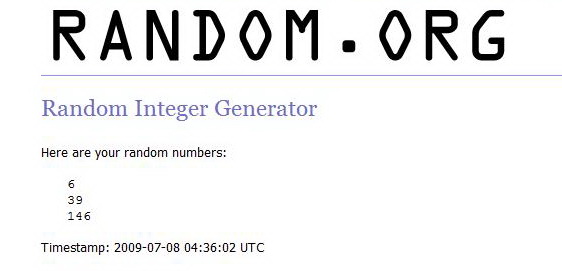 Did you know that July is National Ice Cream month???  I don't know about you, but I love ice cream.  Ice cream is a comfort food that I love most in the Summer time, and when you are having a blah day it is always nice to snuggle up to your favorite pint.  Well, not exactly snuggle, but a pint of Ben & Jerry's and a spoon in hand is sure to bring a smile to your face!  When I head to the store, I always find myself staring into the ice cream case at all the different Ben and Jerry's flavors and I can almost never pick out one flavor because something new always catches my eye.
National Ice Cream Month is celebrated by the US every July. This month was designated as national ice cream month by Ronald Reagan  in 1984. He also appointed the third Sunday in July as National Ice Cream Day Reagan recognized the popularity of ice cream in the United States (90% of the nation's population consumes ice cream) and stated that these two events should be observed with "appropriate ceremonies and activities." Unfortunately, many people do not even know that America even has a National Ice Cream Month.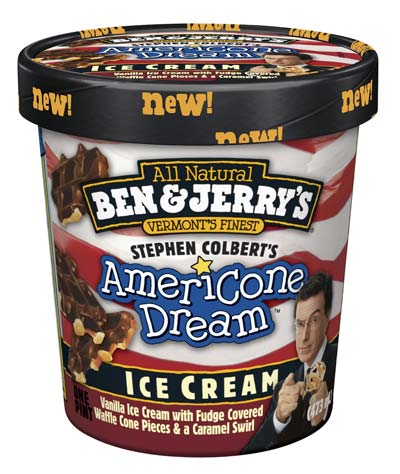 Some of my most favorite Ben & Jerry's ice cream flavors include the ever popular Cherry Garcia, Karamel Sutra, and my newest favorite and one of their newest editions Mission to Marzipan (let me wipe the drool from my keyboard).  Let's face it you can't just buy one pint and head home, you at lest have to get a few days worth or even a week's worth so you don't have to pout when you polish off a pint while watching a sappy love story, or you have had a stressful day, or just because you gotta have it.  At least you know you always have more!
I don't know how they do it but they manage to pack the right amount of stuff into that little pint, that make your taste buds do a little dance, and make your happy endorphins go crazy.  I don't know how they make the caramel in Karamel Sutra stay perfectly gooey in the middle but I do know that their ice cream is one of the best in my opinion!
Here at DoubleBugs, I decided that it would be fun to celebrate National Ice Cream Month and my love of Ben and Jerry's.  We (Ben and Jerry's and I) came up with a fab giveaway to make your mouth water and keep your freezer stocked with Ben and Jerry's!
We will be giving away one pint a day for the month of July.  3 Lucky Winners will win a 7 day supply of Ben and Jerry's (one pint for every day of the week), and a Fourth Grand Prize winner will win (10 pints of Ben and Jerry's and few extra goodies too!).
I know, I know, you are gleaming with excitement!  But we are gonna make you do a little work for your ice cream.  Don't worry we won't ask you to sell your soul but you might consider it, since it is Ben and Jerry's HA!
So here is the scoop (get it? scoop?) Ok, I'll quit with the cheesy jokes.
THIS CONTEST IS NOW CLOSED
This is what you gotta do

(read carefully!!! You wouldn't  want to lose out on a few pints)
You Can visit their site for inspiration

*For Main Entry into this Fab Giveaway, You Must Do One of The Following*
1.) Come up with your own poem about Ben and Jerrys (50 words or less) Your own ode to the pint so to speak
2.) Come up with a recipe using your favorite Ben and Jerry's flavors
3.) Do a little dance, go crazy, make a video or send us your pictures of you enjoying your favorite Ben and Jerry's (you can post me a link to them)
4.) Create a new ben and Jerry's Flavor that you think you might like to see
5.) Do a little bit of everything above
Grand Prize winner will be selected based on the most creativity!!! So the more you do the better your chances! We want you to have fun with it!
***For Additional Entries(please post a separate comment for each additional entry)***
Grab the Ben and Jerry's Giveaway Button and post it everywhere to share the love! Please provide me a link to your site  (3 entries gained when you post this)
Tweet about this Fab Giveaway
Blog about it tell people not to forget to grab the Ben and Jerry's button to share with all their friends (please provide the link to your post) (3 entries gained).
Add me to Your Technorati Favorites
Subscribe to my blog
Contest Starts July 1, 2009 and Ends July 31, 2009
Good Luck!!!!