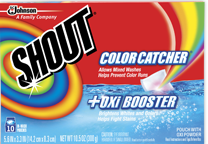 Laundry reproduces like bunnies in our house.  There isn't even a full day where I can officially say I am all done or caught up on doing laundry.  I get a less than satisfied look on my face when I turn a corner and the hamper has a few articles of clothing in it after I just emptied it.  Then there is the tiny load dilemma, where I have some light colors and dark colors,  and I don't really have enough to kick off a load unless I combine them.  We all know that colors bleed, hence why there is sorting of laundry.
Since I am a Shout Brand ambassador, I have been given a chance to try some of their wonderful products like their Shout Free Stain Remover that I reviewed a few weeks ago, and this time Shout Color Catcher with Oxi Booster.  What if you could combine some of those darks with the lights without risking your clothes coming out pink or grey or a new shade of baby blue?  Shout Color Catcher eliminates having having to separate darks and lights and eliminates the need to wait until you have enough darks or lights to complete a load.  Just toss a sheet into your laundry and it absorbs loose dyes to prevent them from bleeding on to other clothes.

About Shout Color Catcher With Oxi

Product Information
I will admit when using the sheets I was still a little hesitant to use them.  After twenty plus years of sorting religiously like my mom always taught me, it was like I was committing a felony by tossing darks and lights together.  I wasn't as liberal with my color combining because I wanted to test things out before I knew if it really worked.  So, I took some of my husband's dark work socks and threw them in with some of my light colored pajamas.  After the cycle was complete, I looked at the color catcher sheet and it was a light shade of gray from the black socks, and I noticed nothing on the light colored clothes.  So I would say it does it's job.  I eventually got a little braver and threw in a red placemat with some light towels and the sheet came out pink but nothing was visible on the towels.  I was pleased with the results.  Will this end my sorting days?   Probably not, because I think it has been drilled into my laundry psyche, but for days when I have less than a load and want to get clothes washed and put away, this is a great alternative, just toss in a Shout Color Catcher with Oxi and I don't have to give it a second thought!
Want to try out Shout Color Catcher with Oxi for yourself?  You can win it, right here on DoubleBugs!  I am giving it away to two lucky winners! And, if you can't wait to win it and you want to try it out,  the Shout Facebook Page is offering downloadable coupons  Shout Free and Color Catcher with Oxi !

Here's What You Gotta Do to Win!

Leave me a comment and tell me your worst laundry nightmare, I know we have all had one.
Additional Entries
Follow me on twitter
Subscribe to my RSS feed
Tweet about this giveaway and provide the link
Contest starts Jan 23, 2012 and Ends Jan 29, 2012
Winners have 24 hrs to respond or the prize is forfeited
Open to US residents only
Good Luck!!!!!
"I wrote this review while participating in a campaign by Mom Central Consulting on behalf of Shout and received a product sample to facilitate my review and a promotional item to thank me for taking the time to participate."
Congrats to the winner of the Logitech Mouse!
Congrats to the winner of the Kroger Add uP The Savings Event!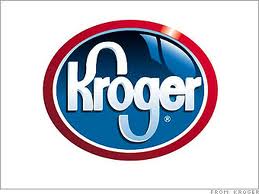 The Summer is just about gone and it is time for back to school.  I know for families this means making school lunches, and making sure kids get off to a good start with a full stomach.
Kroger Family of Stores (which includes Kroger, Ralph's, King Soopers, City Market, Dillons, Smith's, Fry's, QFC, Baker's, Owen's, Jay C Food Stores, Hilander, Gerbes, Food4Less, Pay Less Super Markets and Scott's Food & Pharmacy)are having their "Add Up the Savings" Event to help you stock up on your favorite General Mills & Kimberly Clark brands From August 8 through August 21. When you buy 8 participating items from any Kroger store, you'll receive $4 off of your purchase. Some of the  participating brands include: Cheerios, Yoplait Yogurt, Pillsbury Cookies & Biscuits, Kleenex, Huggies, Betty Crocker Brownies, Cottonelle, and Lucky Charms!
With school times fast approaching and for some it starts this week, families will be trying to save money to offset the cost of going back to school.
In addition to these great savings, you can also take advantage of a great program of Bonus Box Tops Offers that allow you to  help a participating school of your choice this year!  We love box tops, and even though the boys aren't in school yet we pass them on to one of the neighborhood teachers so she can put them towards helping our local school here.
All you have to do,  is register at www.RewardYourSchool.com. Once you register, you will  receive 5 Bonus Box Tops just for signing up! You can also receive custom offers for Bonus Box Tops for purchasing participating products.
These great offers are:
Buy any 4 Box Tops products and get 10 Bonus Box Tops
Buy any 8 Box Tops products and get 25 Bonus Box Tops
The offers you select will then load onto your Kroger Shopper Card to be redeemed once you purchase the items. This makes it easier and saves lots of time because there's no clipping! Just remember to scan your Kroger Shopper Card and the Bonus Box Tops will automatically go straight the participating school of your choice.
I love stocking up on our favorite foods, but I love saving money even more!  So to help you get more bang for your buck and start the school year off right.  Doublebugs is offering you the chance to save big with a Kroger Family of Stores $25 Gift Card!
Here's What You Gotta Do!
Leave a comment and tell me how you save money on groceries
Additional Entries
Tweet about this giveaway and include the hashtag #myblogspark
Add me to your twitter
Subscribe to my feed
Good Luck!!!
Contest starts August 17, 2010 and Ends September 8, 2010
Winner Chosen at Random
If Winner Does Not Reply in 48hrs, The prize will be forfeited.

Thank you to all who entered the Kelloggs Fruit Pizza giveaway!   Below are the 5 winning comment number drawn via random.org.  All winners have been emailed!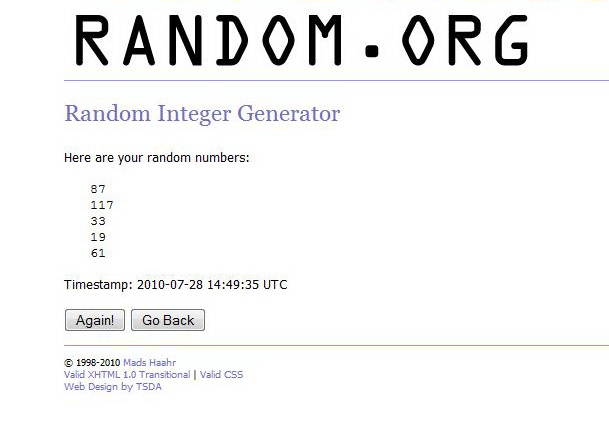 Had to redraw two winners!   Here ya go!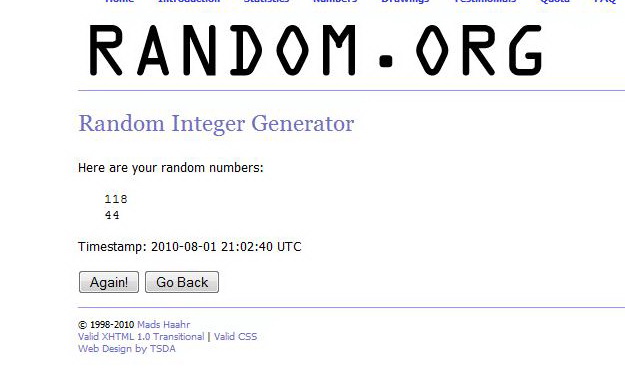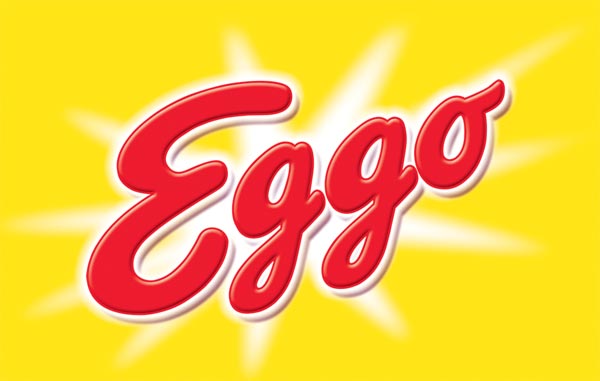 When morning time rolls around, I find myself wanting to roll right back over and stay asleep, but my two four year olds have different plans.  I usually wake up to the words "mommy it's time to get up!"   I pry my eyes open to find two pairs of little eyes staring back at me.
We have a clear routine in the mornings and I have carefully designed an organized path to begin our day.  While I try and wake myself up we begin in the bathroom, since it's on our way.  With twins, and with most kids in general, they fight over what belongs to who, so I try and avoid this like the plague, so my brain can wake up enough to tell my feet how to walk properly.
Being organized makes things a lot easier and everyone has a clear direction in the morning.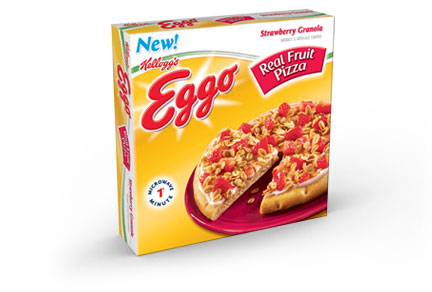 Assigned colors:  This is great for us, so there are no mix ups and there is great peace and harmony (well sort of…a girl can dream), each of my boys has a color.   We head to the bathroom and they know that the red and blue  toothbrushes are theirs and they know what color they should have.  This is a great way to set out clothes for the boys too, because then they know whose clothes are theirs for the day.  They have outfits for the day in their red and blue bin.
We head to the kitchen, and this is where we start the day.
Make the basics ahead: Cups are filled the night before, each one has their color so they know which one to grab from the fridge. This makes it easy, and it really helps them have that sense of independence that most toddlers and kids want.  They know to sit quietly on the couch, and my husband and I set the tv the night before to their favorite channel so they know to hit the big button and watch while I make breakfast (this keeps me sane…almost).  No one ever agrees on the same food choice, but sometimes I get lucky.
Breakfast usually isn't elaborate in our house with the exception of Sundays where I make a big breakfast.  The boys typically choose a poptart, cereal with or without milk, a waffle,  fruit or something relatively quick.  Breakfast, is just one of those meals where you are trying to head out the door for the day, so you have time constraints. I can usually tell when the boys get bored with food choices, so I am almost always in the lookout for some things to change it up.
Recently, I was chosen to be and EggoAM mom and we got the chance to try Eggo's  Real Fruit pizzas.  We are already huge fans of Eggo waffles, so the chance to try their fruit pizza was a no brainer.  I surprised the boys by asking them if they wanted a special pizza for breakfast. and they were really excited.  At first they asked if the "pizza guy" was going to bring it, but I had to explain that the Fed Ex guy brought it in a special package.  Either way, they were excited to try pizza for breakfast.
I decided to pop one in the oven for a crisper crust, but you can toss one in the microwave if you are in a hurry.  In the 5-7 minutes while it was cooking, you can smell the hint of cinnamon which made my kitchen smell like I was Martha Stewart., and both the boys had to check on it's progress.

I was a little skeptical about yogurt on a pizza that you heat in the oven or microwave, because I am used to yogurt being cold, but to my surprise it had a really great flavor and the boys loved it too.  It seemed to have just the right amount of everything, and I loved the combination of a slightly tangy flavor, with the crunch of the crust.  One thing I did notice was that the crust seemed a little flatter than whats on the picture, so I expected something a little more doughy, but I liked the thinner crust.  Both of the boys seemed full and satisfied with just half a pizza.  As you can see, it was a big hit! I stole the strawberry one for myself!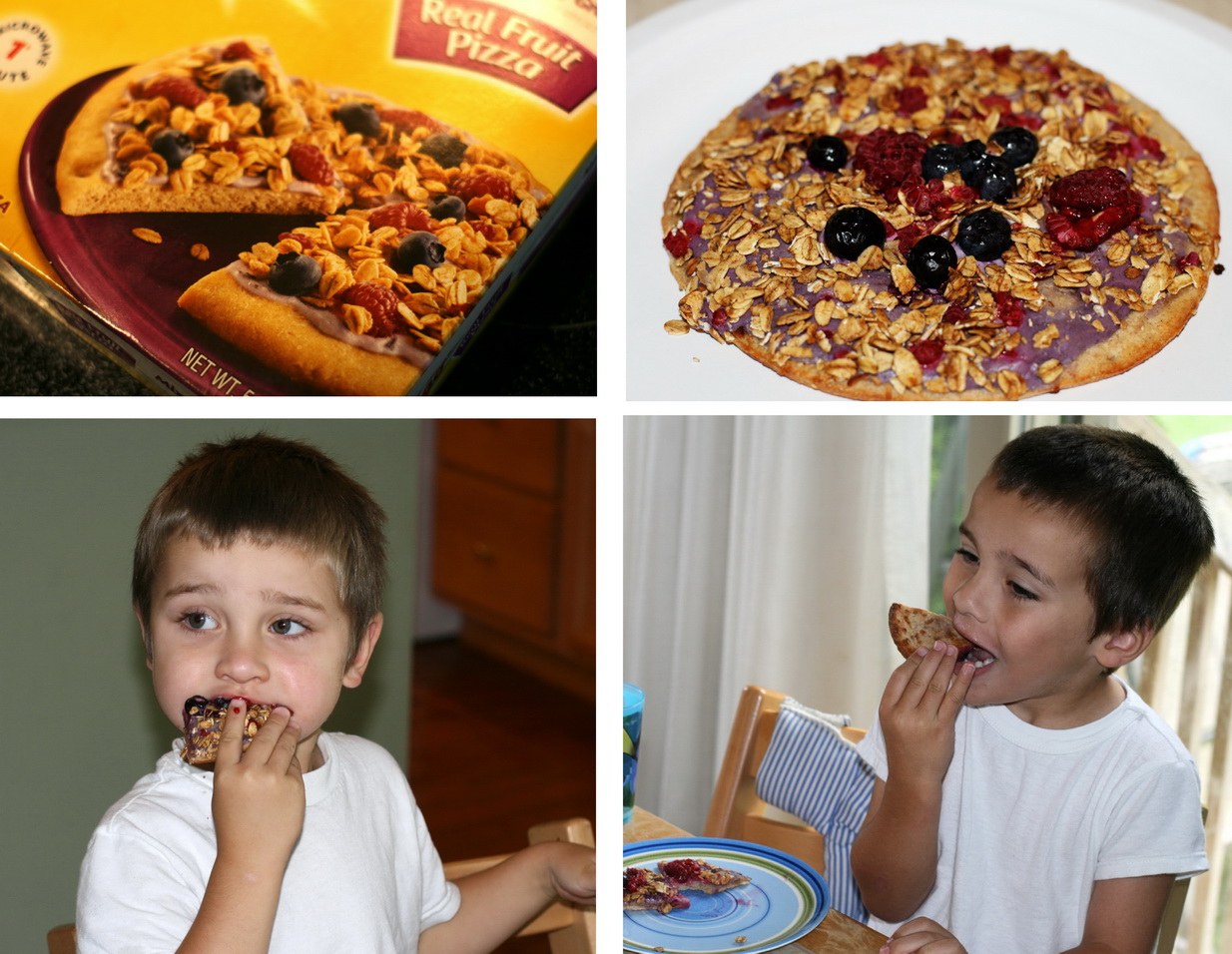 Eggo's Real Fruit Pizzas are a great way to compliment your morning routine and keep you on task.   Need to figure out a hassle free way through morning chaos? Check out The Motherhood Eggo Mornings Circle where you'll find me and other Eggo AM Moms  sharing ways to make mornings run like a well oiled machine.
" I was provided with items for review purposes by Eggo and TheMotherhood and was compensated for my time in writing this post and running this giveaway. The opinions I have expressed, however, are strictly that of my own."
Want to give Eggo Real Fruit Pizzas A Try?  What morning routines get you going in the morning?
You can win: A set of Eggo Real Fruit Pizzas to try out for yourself – 5 winners (1 set each).
Here's What Ya Gotta Do!
Mandatory Entry Requirement

1. Leave a comment (and a valid e-mail address) here and share your best tips for a smooth, organized, hassle free morning
Motherhood will also be creating Eggo's Best Tips for a hassle free morning by choosing the best user-generated tips submitted.  One of those lucky submissions will be selected for a GRAND PRIZE including samples of Eggo Real Fruit Pizzas  and a set of Kellogg's mugs.  So Get Busy!
Additional Entries
Follow me on twitter
Tweet about this giveaway
Subscribe to my feed
At the close of the contest 5 winners will be chosen via Random.org
Limit one (1) Giveaway entry per person for entire giveaway. Entrants for the giveaways may not
participate with multiple e-mail addresses. Any entrant who attempts to enter with multiple e-mail
addresses, under multiple identities, or uses any other device will be disqualified from participation in the
promotion, and all entries submitted by that entrant will be void.
ELIGIBILITY: Open to legal residents of the fifty (50) United States and District of Columbia who are 18
years of age or older at time of entry. Employees of TheMotherhood ("Sponsor"), its affiliates,
subsidiaries, advertising and promotion agencies and their immediate family members and/or those living
in the same household of each are not eligible to participate.
WINNERS: Giveaway winners will be randomly selected using www.random.org on August 5 by the brand
ambassadors, and the Sponsor will ensure there are no duplicate winners across all 20 brand
ambassadors' blogs. The Sponsor's decisions are final. Winners will be notified by e-mail. In the event
the Sponsor is unable to contact the winner within 48 hours of first notification, prize will be forfeited and
an alternate winner selected. Each winner must supply a valid mailing address and P.O. Boxes are
prohibited. All prizes will be sent directly to each winner.
This promotion has not been sponsored by, endorsed by, nor is affiliated with the Kellogg Company

Winner has 24 hours to respond before another winner is chosen.
Contest Ends 11pm July 27th
Good Luck!!!
You can read the official rules here
OFFICIAL RULES
NO PURCHASE NECESSARY. VOID WHERE PROHIBITED.
HOW TO ENTER: Twenty (20) Eggo™ Real Fruit Pizza brand ambassadors (pre-selected bloggers
specified by TheMotherhood), will host giveaways and create a feature post on their own blogs as part of
The Motherhood's Streamlining Your Morning Routine blogger program. The brand ambassadors will blog
about their own tips and tricks to streamline a busy morning routine, and will ask their community of
readers to share their tips.
PRIZES: Each of the participating brand ambassadors will give away a product sample set of Eggo™
Real Fruit Pizzas,(both varieties, Mixed Berry Granola and Strawberry Granola, one each) to five of their
readers. The five blog readers that will receive a prize will be selected at random by the brand
ambassadors, using www.random.org on August 5, 2010.
GRAND PRIZES: One brand ambassador will receive a grand prize and one blog reader will receive a
grand prize. The grand prizes are a product sample set (both varieties, Mixed Berry Granola and
Strawberry Granola of Eggo™ Real Fruit Pizzas, one each), along with two Kellogg mugs. The blogger
grand prize winner will be selected from all entries collected by the 20 brand ambassadors. The brand
ambassador and the blog grand prize winner will be selected at random, using www.random.org on
August 6, 2010.
The giveaways begin at 12:00 a.m. ET on July 14 and end at 12:00 a.m. ET on August 4.
In addition, the TheMotherhood will create, from the collected user-generated tips the Eggo Best Tips for
Enjoyable, Organized Morning, by choosing the best user-generated tips. TheMotherhood will randomly
select one of those submissions to receive a prize from Kellogg, samples of Eggo Real Fruit Pizzas (both
varieties, Mixed Berry Granola and Strawberry Granola of Eggo™ Real Fruit Pizzas, one each) and set of
Kellogg mugs. Winners will be selected at random using www.random.org.
Limit one (1) Giveaway entry per person for entire giveaway. Entrants for the giveaways may not
participate with multiple e-mail addresses. Any entrant who attempts to enter with multiple e-mail
addresses, under multiple identities, or uses any other device will be disqualified from participation in the
promotion, and all entries submitted by that entrant will be void.
ELIGIBILITY: Open to legal residents of the fifty (50) United States and District of Columbia who are 18
years of age or older at time of entry. Employees of TheMotherhood ("Sponsor"), its affiliates,
subsidiaries, advertising and promotion agencies and their immediate family members and/or those living
in the same household of each are not eligible to participate.
WINNERS: Giveaway winners will be randomly selected using www.random.org on August 5 by the brand
ambassadors, and the Sponsor will ensure there are no duplicate winners across all 20 brand
ambassadors' blogs. The Sponsor's decisions are final. Winners will be notified by e-mail. In the event
the Sponsor is unable to contact the winner within 48 hours of first notification, prize will be forfeited and
an alternate winner selected. Each winner must supply a valid mailing address and P.O. Boxes are
prohibited. All prizes will be sent directly to each winner.
PRIZES/APPROXIMATE RETAIL VALUES: Total ARV of all giveaway prizes: 4 Mugs (2 sets) at $14.95
each= $59.80 Total ARV. Odds of winning Giveaway prize depend on total number of eligible entries
received during the giveaway. Unclaimed prizes will not be awarded. Limit one (1) prize per person for
each promotion.
GENERAL: Subject to all federal, state and local laws/regulations. Neither Sponsor, nor its affiliates will
have any liability whatsoever for any injuries, losses or damages of any kind caused by any prize or
resulting from acceptance, possession, use and/or misuse of any prize or participation in these
promotions. Acceptance of a prize shall be construed as and signify the winner's agreement and consent
that Sponsor may use the winner's name, voice, likeness and/or prize information, without limitation, for
promotional purposes without further consideration, review, approval or payment, where allowed by law.
By participating in this promotion, entrants agree to be bound by the Official Rules and the decisions of
the Sponsor, which are final and binding in all respects. Sponsor is not responsible for any typographical or
other error in the printing of the offer or in administration of the promotion.
INTERNET: Sponsor is not responsible for electronic transmission errors resulting in omission,
interruption, deletion, defect, delay in operations or transmission or alterations of entry materials, or for
technical, network, telephone equipment, electronic, computer, hardware or software malfunctions or
limitations of any kind, or inaccurate transmissions of or failure to receive entry information by Sponsor on
account of technical problems or traffic congestion on the Internet or at any website or any combination
thereof. If for any reason the promotions are not capable of running as planned for any reason Sponsor
reserves the right in its sole discretion, to cancel, terminate, modify or suspend the Sweepstakes and
select the winners by random drawing from among all eligible entries received from all methods combined up
to the point of the action taken by the Sponsor.
SPONSOR: TheMotherhood, www.TheMotherhood.com.
Please review our privacy policy, located at www.TheMotherhood.com/terms.php.
Giveaway winners' names will be available no later than August 6, by e-mailing
contact@themotherhood.com This e-mail address is being protected from spambots. You need JavaScript enabled to view it .
This promotion has not been sponsored by, endorsed by, nor is affiliated with the Kellogg Company.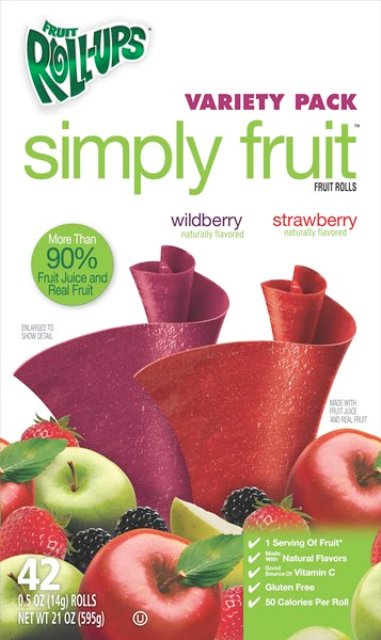 Now that we are in the Summer months, our family tends to spend a lot of time playing and doing activities outside.  It seems like my two are always wanting something to snack on and I usually like to offer them a healthier selection of foods.  It also seems like it is harder to keep the pantry stocked with healthy snacks with two growing little boys in the house.
One of our favorite places to go to stock up, happens to be Costco.  I can get a lot of foods that are perfect for snacking an in larger quantities that stretch a little further on a tight budget.  Now available at Club Stores, are Nature Valley Chewy Trail Mix Barsand Simply Fruit Roll-Ups!  Both of my boys love granola bars (nola bars as they call them) and Fruit Roll-Ups are almost always a favorite.  They are perfect to shove in the beach bag, in your purse, or just to sit in the shade and dangle your feet from the porch swing and enjoy a little snack.
*Nature Valley Chewy Trail Mix Bars are a delightful, 100% natural, combination of tastes and textures you'll love. Now, you can get 25% more of the whole almonds, peanuts, raisins and cranberries in every bar! With no artificial flavors or colors and only 140 calories, Nature Valley Chewy Trail Mix Granola Bars also contain 8g of whole grain per serving.

* Simply Fruit Roll-Ups are a better-for-you treat that kids love! Simply Fruit Roll-Ups are an excellent source of Vitamin C and are available in a convenient variety pack of Strawberry and Wildberry flavors. Every delicious roll is made with 90% real fruit and fruit juice and packs a full serving of fruit. Even more exciting? They' re gluten-free and contain only 50 calories per roll.
I love that we are able to buy foods that the kids love in bigger sized packages, because not only do I save money buying in bulk, it limits the numerous trips to the grocery stores. If there is anything that I hate is having to run out more often than I need to! We love Nature Valley Chewy Trail Mix Bars and Simply Fruit Roll-Ups and will definitely be keeping our pantry stocked with these great treats on our trips to our local Costco.
**To help facilitate my review, Nature Valley Chewy Trail Mix Bars, Simply Fruit Roll-Ups and a $25 Costco card  were all provided from General Mills through MyBlogSpark.  The opinions I have expressed are strictly that of my  own**
To celebrate Summer and just because we love you. General Mills and My Blog Spark would like to offer one lucky reader the chance to win your own stock of Nature Valley Chewy Trail Mix Bars and Simply Fruit Roll-Ups and a $25 Costco card to keep plenty of treats on hand for your little whipper snappers this Summer!
Here's What You Gotta Do!
Leave me a little ole comment telling me why you want to win. And anything else you want to tell me.
Additional Entriest

Tweet about this fab giveaway *tweet tweet*
Follow Me On Twitter (only because I am adorable and lovable of course)
Bloggity Blog about this giveaway and leave the link (pretty please)
Thats All Ya Gotta Do!
Contest Starts June 24, 2010 and Ends  July 8, 2010
Good Luck!!
**Winner Must respond within 48 hours otherwise the prize is forfeited**
There was a wonderful response to this giveaway.  Thank you to all the people who entered to give their communities the chance at getting the wonderful gift of books.   And without further ado, here is the winner of this great giveaway.
Congrats to the winner of the cheerios giveaway!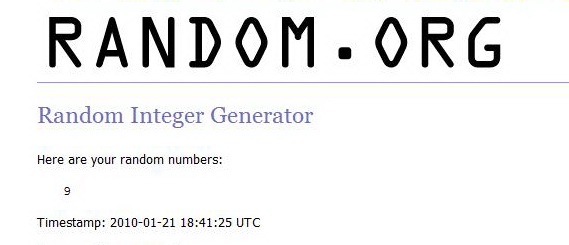 The winner has been contacted.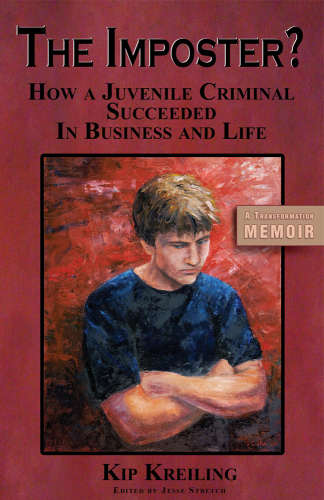 I think that there are probably thousands of self help books and books about transformation out there on the market.  Up until recently, I have had a few really good ones passed on to me by a very good friend and coach that I felt were noteworthy.  I have had many discussions with him on the fact that, books are just someone's view and that doesn't always pertain to myself.  In fact, I even got mad at him a time or two when he would tell me the answers are in the book.  I probably should do a lot more reading than I do, but I find it hard to take the time out and if the book doesn't have my attention in the first few pages then it normally winds up on a shelf to collect dust.
Do you believe in the Law of Attraction?  It wasn't until I was contacted to review The Imposter by Kip Kreiling, that I gave any of it much thought.  I won't delve into some of my own hardships, but have recently made it a point to change my perspective on how I handle life situations.   This particular book could not have come at a better time.
The Imposter is about Kip Kreiling and how he survived being out on the streets, drug addiction, in out of homes, and being arrested numerous times and completely transformed his life.  They say that people can never change, but this is a powerful example of how anyone can.  He talks about the fact that we can indeed change our own life situation by first knowing that you can change and making that transformation a compelling desire.  He outlines eight simple yet powerful principles that  makes a liar out of "Leopards not changing their spots."
I was talking to my life coach, mentor and friend and I had passed a copy of this book on to him.  He had not read the book yet, but was asking me what I had learned from The Imposter. Kip Kreiling references events in history and how they related to the principles in the book.  I did complain that there was a lot of history in the book (Sorry Kip) and that I was never a fan of reading history books but as my coach had mentioned, history is our greatest teacher and a perfect example of how people can change. As much as I don't like history Kip Kreiling has a wonderful way of showing how history is one of the best teachers.
As I read the book, it is an amazing testament to the survival of the human spirit.  Kip Kreiling dealt drugs, he did drugs, he slept on the streets, he went to jail and dropped out of school, he was a criminal.  Most stories that you read like that, almost never end in anything good or positive, but Kip managed to overcome what most of society would consider a life sentence.  He rose above all of that, conquered drug addiction, went back to school, and became more than just a success, but an inspiration. I found myself engrossed and in awe of how he managed to overcome those things and even managed to survive!
One of my favorite parts in the book, which gives you a different perspective on how to look at the things going on in your life is to focus your energy on creating the positive rather that trying to eliminate the negative things in your life.  I have struggled with my weight for many years and at the very end of the book, I was given a very different answer to how I could make that change.  Instead of going on a diet, I will just run a marathon.  I won't give you all the details, you will have to read the book for yourself.
Not only will you want to read this book from front to back but I will be keeping this one close.  I have already gone back and read several passages.  Kip Kreiling is  real inspiration and testament that anyone can transform their life and that  the past is no measure of  what we can achieve.  The Imposter  is well written and honesty in its purest form, it shows us that when life is even at its worst. that you can turn it around by simply changing from this moment forward.  This is a must read!
**Thank you Kip Kreiling for providing me with a copy of this book for review**
Kip Kreiling was nice enough to provide 5 copies of his book for me to giveaway to DoubleBugs readers.
THIS CONTEST IS NOW CLOSED
Here's What You Gotta Do
If you would like to win a copy of his book please leave me a comment telling me why you would like to have this book, or if you have someone in mind that you would like to give the book too.
Additional Entries
Follow Me On Twitter
Tweet about this giveaway
Blog about this giveaway
Add my button to your blog
Add me to your technorati favorites
Giveaway starts January 21, 2010 and Ends February 19, 2010
Good Luck!