I am popping in to tell you all hi, I am deep in the throws of remodeling our laundry room.  I got a wild hair and decided to throw some paint on the walls in the house in several rooms including the laundry room.  I have been spending way to much time on pinterest and as a result I am reorganizing most of my house.
In the last week I have added shelving in our coat closet and put all the hats gloves, umbrellas etc in their designated baskets off to the left side.  Before I started, there were things smacking me in the head and I feared for a person's life if they opened up my closet!  Here is a picture just to give you an idea.  The shelves give me a much more feasible option for storing our things, and the boys can reach for their own hats and gloves, because before I needed to get them up on the top shelf.  Now I can store our surplus toiled paper and paper towels up there, and I still have mostly and empty shelf for more storage, but I kind of like the emptiness!
So you can see its a nice addition for my sewing things, and picnic throws etc that we will be needing soon enough!  I will have to share my laundry room redo.  Right now everything is a disaster with laundry baskets, sorter, shelves, paint buckets, and tools everywhere in there.  I can't wait to have a nice new place to do my dreaded laundry since I feel like I live in the laundry room.  It is a major thoroughfare for everyone.  We go from the garage through the laundry room to the rest of the house, so its get a lot of traffic.  Currently the floor is turning yellow after 10 years of walking on it and that doesn't come off.  It is the cheap sheet linoleum that is paper thin, so I will be laying a nice new floating tile floor.  I can hardly wait.  The white walls will be getting a splash of color, I will be hanging cabinets above the washer and dryer and possibly putting a folding station in.
So, if you are wondering where my blogging has gone, its all in my laundry room and house at the moment.  Hopefully I will be sharing my projects soon!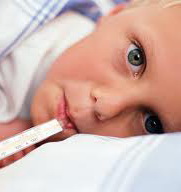 Sometimes when you're in the middle of what seems like a whirlwind of things going on, you think about some of the strangest things.  This week, one of my boys got very sick and ended up at the hospital.   While waiting in the hospital room, I heard nurses and doctors talking about signing off on meds, dispensing them and so forth….   As consumers we see the tail end of the pharmaceutical manufacturing and distribution process, the part where the medicines actually go to the patient.  Given the mountain of regulations around dispensing controlled substances and medicines, the whole process from start to finish has to be monitored and controlled.  From the production facilities all the way to the dispensation to the end consumer, every box, every case, every little bottle, every little pill that moves on the conveyors has to be tracked, monitored and accounted for.  Every little piece of the distribution puzzle has to be tracked, documented and monitored.
The complexity of managing that kind of tracking and processing is simply mind boggling.  With the advent of modern computers, there are pharmacy automation systems to handle all this stuff.  I have no idea how all these things were was done before computers were around.   Probably with an army of people to document everything, and a mountain of paperwork to go along with it, and a level of inefficiency that makes the government look lean and mean in comparison.
We take this stuff for granted, the medication is just available at the pharmacy or hospital when you need it, but when your child is struggling to catch a breath and that medicine is going to be the difference between a good or a bad outcome, you appreciate the work that has to happen behind the scenes to make it possible.

I have been missing in action here on my blog because I think our family has acquired some of the worst kung foo goo (what I call illness), that we have ever gotten to date as a family.
It all started with our blissful excitement about our recent trip to Disney World and the Disney Social Media Moms conference, which I have lots to report, yet haven't been able to crawl out of my bed long enough to think about writing.  Things were going great whilst in Florida and the weather was unbelievably beautiful and perfect.   About five days into our trip, it happened and it almost always happens after our trips to Disney.  One of the boys said his throat hurt.   My husband and I just looked at each other and said the inevitable "uh oh."
We swore this time would be different, armed with every kind of hand sanitizer from portable stuff on our keys, wipes in our backpacks, and quite possibly a  full out stock in the stuff.  We were vigilant about keeping the boys from over touching hand rails, and I even went as far as wiping off handles on the rides.  This failed miserably as everyone had this cough, what I call the "Disney" cough.  It seemed like every third kid, had this wretched cough.  I am far from a germ-a-phobe, but this place scares me in terms of my kids getting sick!   One of my sons has asthma so a respiratory infection throws him into serious problems if we aren't right on top of things.   Luckily, we had his nebulizer, and emergency steroids, otherwise we would have been grounded in Florida at some foreign hospital and no cars.  So kid number one is out for the count and kid number two (asthmatic), is quickly heading downhill, and then throw me in the mix.  We all were feeling miserable the last two days of our trip.  We all had fevers, sneezes, aches and we slept all day in our hotel room.  We were able to barely make it home.
The following morning, I woke up feeling like I couldn't move, and managed to drive myself to urgent care, where I discovered I had a fever of 102.5 (I felt bad, but didn't realize I was this HOT!).  They told me they were going to test for the flu, and this is where it dawned on me that I didn't get the flu shot.  So they rammed this swab up my nose and in 15 min, people come into the lil room wearing masks and handing me a prescription for an anti viral and cough medicine.  Influenza B, which isn't the type we get vaccinated for, everyone at home was doing better but still had the flu, just not as bad as me (GREAT!) because they all had the vaccine.  Five days later, I was back at the doctor, with possible pneumonia and sinus infection (apparently secondary infections are common).  So now I am horse pills, the boys appear to be improving, when the first one that got sick starts throwing up and crying about his throat, the other is running fevers again and tests positive for the flu (duh!),  they send me home say watch him, if he gets worse come back in.   Both kids are miserable, I am finally getting better on my horse pills, and now waking ever 1 hr with crying puking children, and fevers that won't quit.  The asthmatic gets better for 3 days and suddenly wakes up screaming about his throat and has a new fever kill me now!
So Monday, I say enough is enough, and threaten to my husband that I refuse to leave the doctor until they fix my children.  Turns out, the first kiddo has a double ear infection and strep throat, my asthmatic has strep throat now as well.  So now we are all stocked with antibiotics and a new found hope that we will soon improve (about 3 weeks after this all started).  Disney is magical, but I may hesitate on my next visit, either that, or I will have to dress us in space suits.
So my bloggy friends, this is where I have been, under the covers, baking next to both of my really hot children and praying that this will all be over soon.  I am expecting to be running at full recovery mode very soon!
The boys are huge Imagination Movers Fans.  The are always fixed on the tv when they are on and love the high energy and problem solving on the show.  I like it because I know it is a show that can be on and as a parent I don't have to worry about surprise language and content.
Currently, the Imagination Movers are on tour here in the United States and in parts of Canada!  Also Choo Choo Soul has joined them to add to the fun.   When I heard that the Movers were coming, I quickly looked them up to see if they were coming to our local area as I knew the boys would enjoy it.  Not only are they touring but you can catch a concert on the Disney Channel, if you cannot attend the show.
We are going to the show, and I haven't told the boys yet, but they are sure to be excited!   I know I am excited, because I have an excuse to go to the show  LOL.  What parents secretly don't tell you is that they love going too.   There isn't anything I love more than seeing my child's reaction and how they light up when they have these experiences.   I cannot wait for the show!   Look for my review coming shortly.
You can look for an Imagination Movers tour date near you and bring your kids to join in on the fun!
Do you ever wish you just had more time?
I have been running around like a chicken with its head cut off for what seems to be like and eternity.  I have been so tired yet I cannot sleep, so I have been taking these mini naps where I fall asleep next to the boys and wake up fifteen minutes later.
It all started with my preparations for the garage sale (which was a huge success and the hottest days know to mankind).  After cleaning out the house of all our unwanted stuff, I have gone full force with cleaning the house.  I ignored everything for about six weeks to get ready for the sale.  I am now stem cleaning carpets, painting a few walls, and making the place feel like home again rather than a tornado in the middle of Toys R Us  and a laundry mat.   Thankfully I cleaned out every cabinet and closet which makes this task a little easier.
I have been so lost with all the chores that I almost forgot to come here for a visit and tell you all that I am still alive.  But we all know, that when you are in that cleaning groove, it is best to leave it undisturbed and take full advantage of it!
I have been enjoying the Summer to its fullest though, which makes my time here scarce because of it.  I love the outdoors, and my gardening and fun with the boys.  So far, I have made 10 jars of strawberry jam with the 11lbs of strawberries we picked, last weekend I went raspberry picking and made 5 jars of raspberry jam (will be going back for more!).  This past Sunday my husband and I and the boys went early morning peach picking and had the entire orchard to ourselves, which yielded 4 quarts of canned peaches, and 8 jars of peach jam.  This weekend I will be heading out for blueberries (I am on a fruit kick).  We have been enjoying fresh tomatoes and cucumbers from the garden, and it has just been a total blast, getting away from the mundane things.
What can I say?  I have discovered that I am definitely a country bumpkin and I love the time with my boys!
Now I am off to plan their Birthday party (they have requested a Buzz Lightyear cake), pictures to come!  To Infinity and BEYONNNNNNNNNNNNNDDD people!
So this is the weekend that it decided to get cold and the weekend in which we headed to the tree farm to pick out our Christmas tree.  At first I wasn't sure how this was going to go since I am sick and the boys seemed a little cranky.
It all started out ok but then one of the boys saw a tractor and well, that seemed to be the primary focus.  He wanted to sit in that tractor and that was all she wrote.  The guy sent us over the the hill way over yonder for the taller trees.  We wanted at least a 9 ft tree since we have vaulted ceilings.  We went to where he pointed and the tallest one was 7 ft.  I am now frozen, and the boys aren't cooperating.  The one who wanted the tractor decided to stop moving, throw his hat on the ground and proceeded to scream.
Meanwhile, my husband has the other on the little tree cart, and they are bouncing through the hills.  I wave back and say i'll be right back to see if we are in the right place.  I find an old guy and he says, "ok see the opening there, make a left….head to the second douglas fir sign, you'll see small tiny white pines, head back to the neighbors fence line and there's about 40 trees there."  By now I can't feel my face so what's a little more cold?  So we head off into the hills one more time, and find the patch of 40 trees.  They were basically tall sticks with a few sprigs.  So I had resigned ourselves to a much smaller tree.  We head over to the 7 ft trees and I look at the price and its $50.  They had some premium frasier firs already cut, smelled phenomenal and they were 10 ft or taller up front.  For the extra $30, my husband says, lets just get the one you really want and be done.  I think we had all had it by now.  The years previous we were able to find a tree with no problem, but I guess they all had been cut.
They packed up the tree, shook it out, and put a hole in the bottom and we creatively tied it to the roof.  We began our hour drive back and I prayed the tree wouldn't fly off the roof.  Even though I knew it wouldn't go anywhere, my dear husband pulled back the cover to the sunroof so I could babysit the tree.  I could see it, but if it did come undone, it's not like I could catch it.
I spent the day Sunday decorating and getting ready for Santa.  The tree turned out beautiful and now Santa can come to our house.  I love the magic of Christmas!
Well we are getting sick again, and I am never leaving the house.  I told my husband that the parties we went to over the weekend were prime breeding grounds for some kung foo goo, I knew the boys would get something.  I know we can't live our lives in a bubble, and I am not a paranoid person.  But I just hate that almost every time we go out to gatherings one of them comes home sick and then we are all sick.
The scariest part about this time, is that one of my boys has a high fever and he is under tons of blankets and still shivering.  I always worry especially since when he gets sick his asthma kicks in.  With all of these swine flu cases it always concerns you as a parent.  I'm praying this is just a passing virus.   Off to take care of my babies!
My goodness, it has been a long day, and I am ready to head to bed.  Today we let the boys pick out a pumpkin at the pumpkin patch and did some more apple picking.   Not only that we took tractor rides and went to a neighbors party for football.  Neighbors up the street even had a bus dedicated to the local team with a big screen tv in it.
Needless to say, the boys got to bed late but were asleep in less than five minutes.  I will have some fun pictures from our adventures at the orchard up soon.  This weekend has been a whirlwind and I have lots to show my readers.  We got the carpet installed in our basement which was the highlight of my Friday.  You wouldn't think new carpet would make someone this excited but it means that we are one step closer to being done with the room.  It is going to be a family space where the boys can make a mess if they want and we can sort of hang out down there.  The boys know the room is for them because they immediately asked if they could bring their toys down there  lol.
Tomorrow we will be working on the new room, I will be making some applesauce, and fresh apple pies. We are having a great weekend!   What are your plans?
It never fails
It started out with the boys coughing and the typical runny nose.  It is funny how kids can just run around and play even when they are sick.  Even still, they seem to have their moments.  Forgive me if this is short but I have revisited my sleepless night when they were babies.  When little ones are sick, they toss and turn all night long.
Finally, when the boys are so exhausted they crash around 7 am and then sleep well into the morning which throws their entire schedule off.  There is one very good reason why I hate colder weather and this is it.  It brings in all the nasty sick viruses and everyone is trapped indoors.
My husband went to bed and he is sick and I am feeling it creep up on me.  I feel tired, and I know that means its coming my way.  It is not your normal tired but the one where you feel draggy and a little achy around the eyes and your head feels like its gonna explode.  No matter what, I am determined to ignore it, but who knows where I will be tomorrow.  If the tickle in my throat is any indicator, ill be croaking out my voice in the morning. *SIGH*  Thank goodness for my blog!
I haven't made it to my blog for very long this week since I am in preparations for Blogher in Chicago this week.  Sometime I wish that if I wiggled my nose everything would pack and organize itself.  To make matters worse the boys are extremely whiny and that makes getting things done next to impossible.
I can tolerate the shining for an hour or so but then that noise they make sort of reaches the core of your body and sound like nails on a chalk board  LOL!  They are about to turn 3 and they fight like siblings do.  The other day I was in the restroom and of course you never get a moments privacy, and they were arguing about one looking at the other.  Ahhhh hes looking at me! *rolling eyes*  Here I am trying to go to the bathroom, and I just tell them to close their eyes, then they go ahhh you're looking at me!  Then I closed my eyes, now can someone please beam up please.
So I have not begun to pack yet for Chicago on Thursday, and I probably will be doing that at the last minute.  I have so much to accomplish, that its that paralysis by analysis thing, all I can do is stare at it all and feel overwhelmed.
On another note, one of my twins has successfully used the potty twice today  YAY.  I knew the no pressure to go potty would pay off.  I think kids do so much better when they are ready and express interest in doing it themselves!  It will definitely be a relief and save us about $100 a month!