The boys are well into their soccer season, and each game a parent is responsible for bringing a snack and a drink for after the game for the whole team.  At first I felt a little snippy about having to pony up more money to feed 9 other children besides my own after already paying the dues for actually letting the boys play.  Eventually, I realized that there will probably be many many more of these to come in the near future with the boys heading to school.  So, I decided to have fun with our last obligatory snack day.  Since I have two boys, I signed up for two days.
I decided to bring cupcakes this time around.  I was bored with the pre-packaged snacks that had been brought so far.  I am the creative type, and I took it as a moment to just have fun, so I came up with soccer cupcakes after scouring the internet for ideas on how to do them.  Thanks to Wilton, which I drool over their stuff on a regular basis, I got the #233 decorator tip, candy melts in white and used candy colors to tint some black and the soccer ball mold, and I made cute lil cupcakes with icing that looked like grass and candy soccer balls (all 12) that I painstakingly molded one at a time.  Apparently, they were a big hit cause the other little team members tried to take them as well  LOL.  I wish I had brought 24
They turned out so cute!   Don't ya think????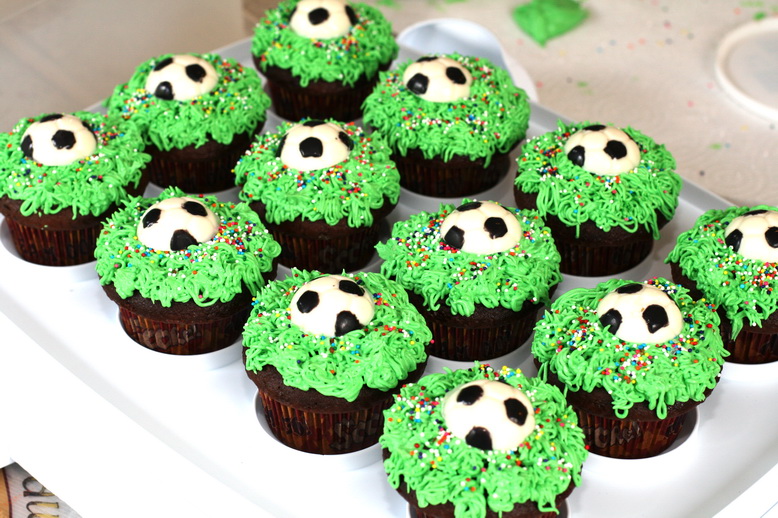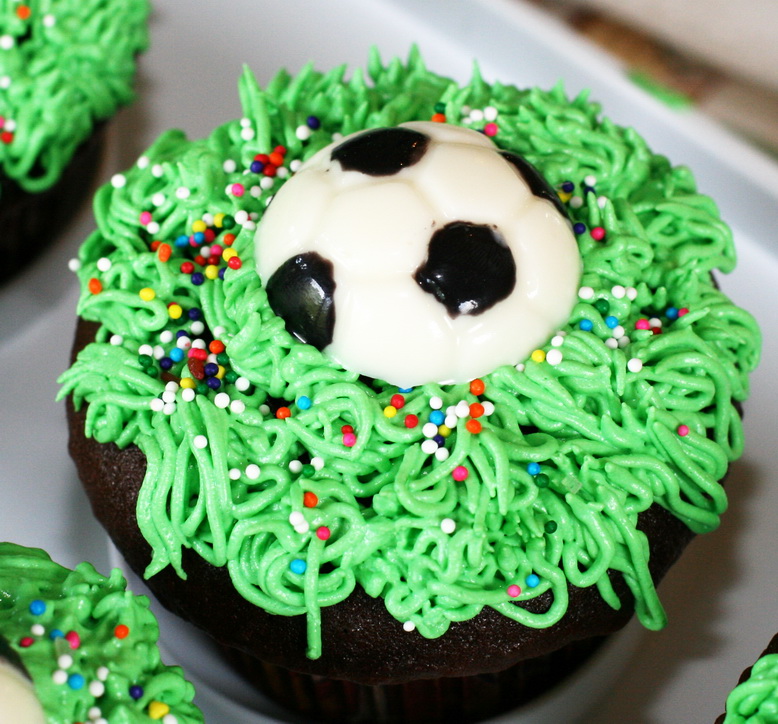 Secretly I dream of having my own cupcake shop, you know like the ones you see on tv.  These were fun to make and the kiddos love them.
Pbbbbbbbbbbbbbbbbbbbbbbbt!!!!!!!!
(totally random capture on the Wild Africa Trek at Disney)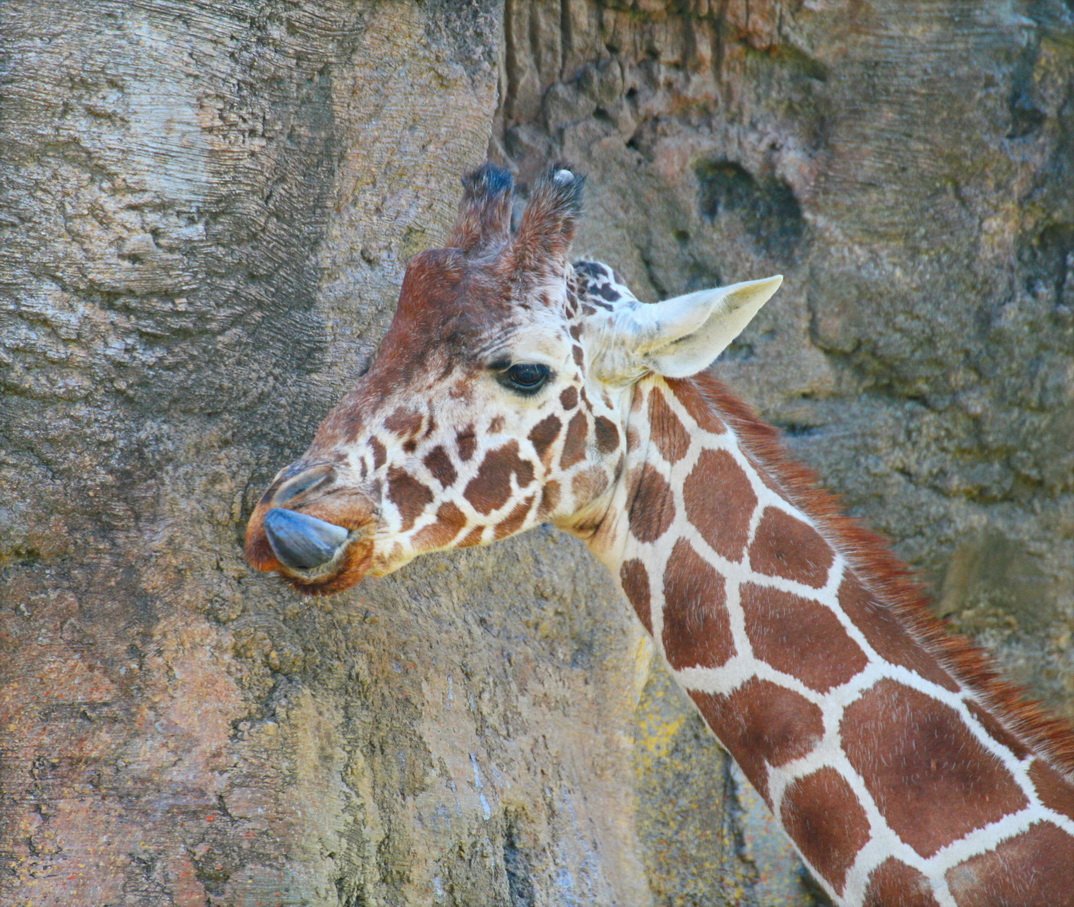 While the weather is ping ponging up and down and Spring is trying to make it's entry, I am at my wits end in terms of keeping the boys occupied.  They don't attend preschool, and it's too cold for them to go out and play with the neighborhood kids.  This is the time where I start to get a little crazy.  We have just about run out of things to do in the house, and we are an outdoor family by nature.  There are only so many tents you can make, cars you can play with,  and tv shows to watch before it just gets old really fast, so I was on the hunt for some kid's crafts that they could do.
So I decided to head to the craft store, and find some craft activities for boys to do for the entire week.  I found some really fun things to do.  We plan on making some Wilton lollipops with their candy melts (I will try my best).  I found some really cute ones with a pirate treasure chest and pirate, and since the boys are really into Jack and the Neverland Pirates on Disney, they got really excited when I showed them.  For our crafting adventure, I found some magnets they can paint, and some wooden race cars, and trains to paint by Faber Castell, they have some really neat things for kids.  I figure it was a great activity so they can use their creative skills, and fine motor skills, and I got the mommy pleasure of watching them.  For being four and some change, they did a really fantastic job on their trains, and had so much fun doing it.
The Tongues Help Make The Masterpiece!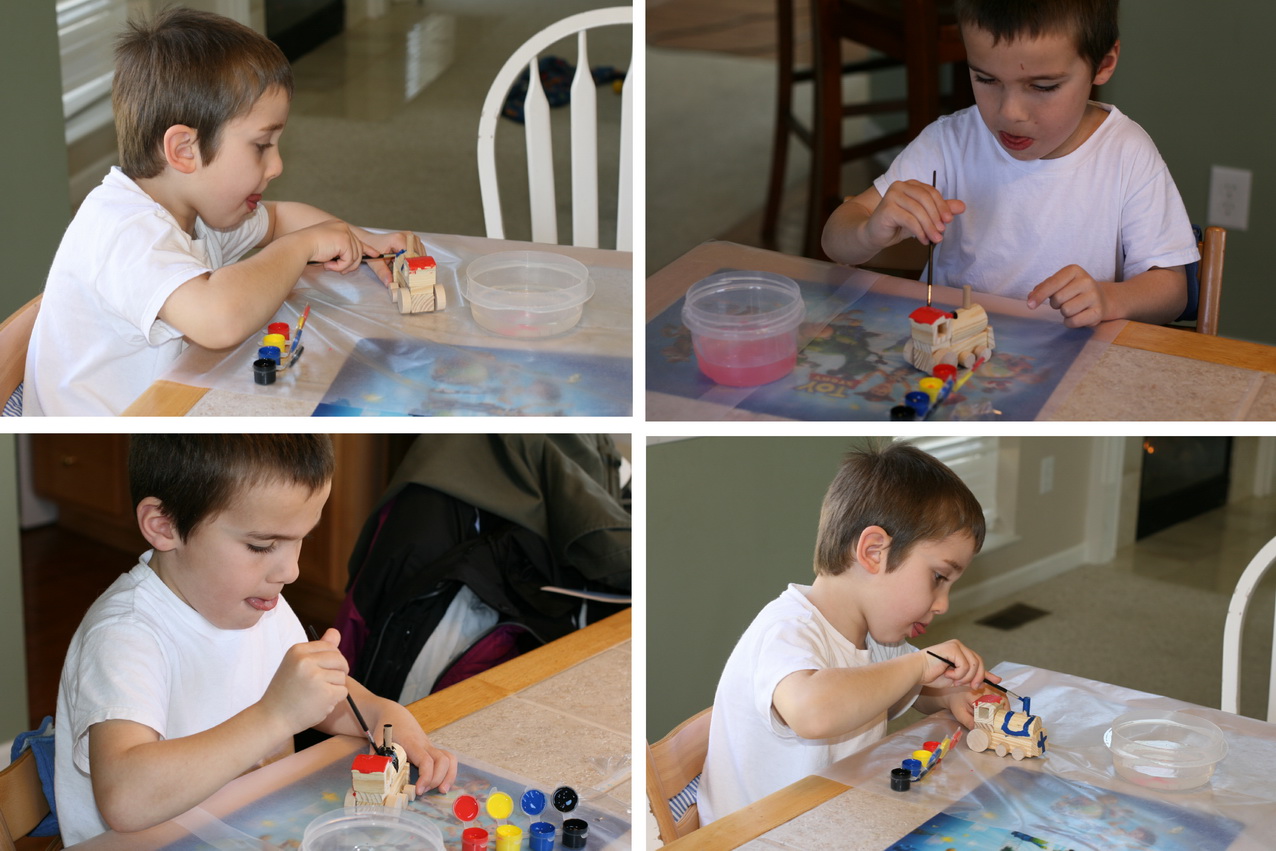 Our next project is our Wilton lollipops, I hope they turn out, because I have no clue what I am doing for those!  They look easy but ya never know!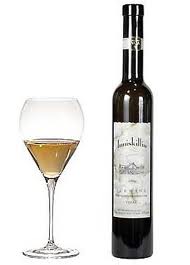 I have never been a wine drinker, and often I have a hard time with most alcoholic beverages, because I somewhat allergic to it.  I am also not a big fan of the strong taste of wine or alcohol in general.
I started to investigate the world of wine after reading numerous articles about the health benefits of drinking wine.  Well over half of the wines that I tried, just weren't my style because of the stronger taste and since I really don't drink, not much appealed to me.  If it is alcohol, it shouldn't remotely taste like it for me to actually enjoy drinking it.
I am a white wine girl, and although most of the health benefits of wine come from the "red wines", I figure I could start here and possibly work my way into the red stuff.  According to this article by the Mayo Clinic:
"Red wine, in moderation, has long been thought of as heart healthy. The alcohol and certain substances in red wine called antioxidants may help prevent heart disease by increasing levels of "good" cholesterol and protecting against artery damage."
After my recent check up at the doctor, I found out my good cholesterol was a little low so I went looking for ways in which to help the process along.    This doesn't mean we all go out and become alcoholics, but an occasional glass of wine is a good thing and may help the old ticker!
Although the wine I have discovered isn't red, I thought I would mention how delightful this stuff is.  It's called Ice Wine and it is considered a sweet dessert wine.  It is more like drinking grape juice, it is just that sweet.  After discussing with my neighbor that I liked a sweeter taste to my wine, she suggested a Moscato, which I tried and likes, but Ice Wine is even better.  What makes it so sweet?  According to good ole Wikipedia:
Ice Wine is produced from grapes that have been frozen while still on the vine. The sugars and other dissolved solids do not freeze, but the water does, allowing a more concentrated grape must to be pressed from the frozen grapes, resulting in a smaller amount of more concentrated, very sweet wine.

With ice wines, the freezing happens before the fermentation, not afterwards. Unlike the grapes from which other dessert wines, such as Sauternes,Tokaji, or Trockenbeerenauslese, are made, ice wine grapes should not be affected by Botrytis cinerea or noble rot, at least not to any great degree. Only healthy grapes keep in good shape until the opportunity arises for an ice wine harvest, which in extreme cases can occur after the New Year, on a northern hemisphere calendar. This gives ice wine its characteristic refreshing sweetness balanced by high acidity. When the grapes are free of Botrytis, they are said to come in "clean".Due to the labour-intense and risky production process resulting in relatively small amounts of wine, ice wines are generally quite expensive.

Canada and Germany are the world's largest producers of ice wines. About 75 percent of the ice wine in Canada comes from Ontario.[1]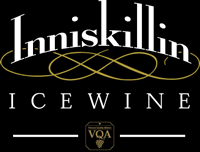 My husband was "sweet enough" to get me a bottle for Christmas. The name Inniskillin Vidal Ice Wine, from a supposedly good year (2005). We were eager to try our first glass, and I had mine while soaking in the tub. I fell in love at first drink and I could hardly tell I was drinking wine. The nice part is, I still experienced the mellowed out effects of a nice glass of wine without me wincing from the strong taste that, comes from me being unaccustomed to drinking wine.    I think I have found a new favorite!  You can find out more about Inniskillin Ice Wine, I know I would love to be invited for a tour to experience the process first hand!
I always love when it gets cooler, not only is it a break from the heat, it brings some of the most beautiful sunsets. Unfortunately, I live in an area surrounded by houses. That has been my only regret living in the a neighborhood amongst all the houses. It seems I cannot get a full view of the setting sun. I was able to get a shot earlier in the week where they haven't begun to build. I am still on my quest to find a place where I can photograph the sunset.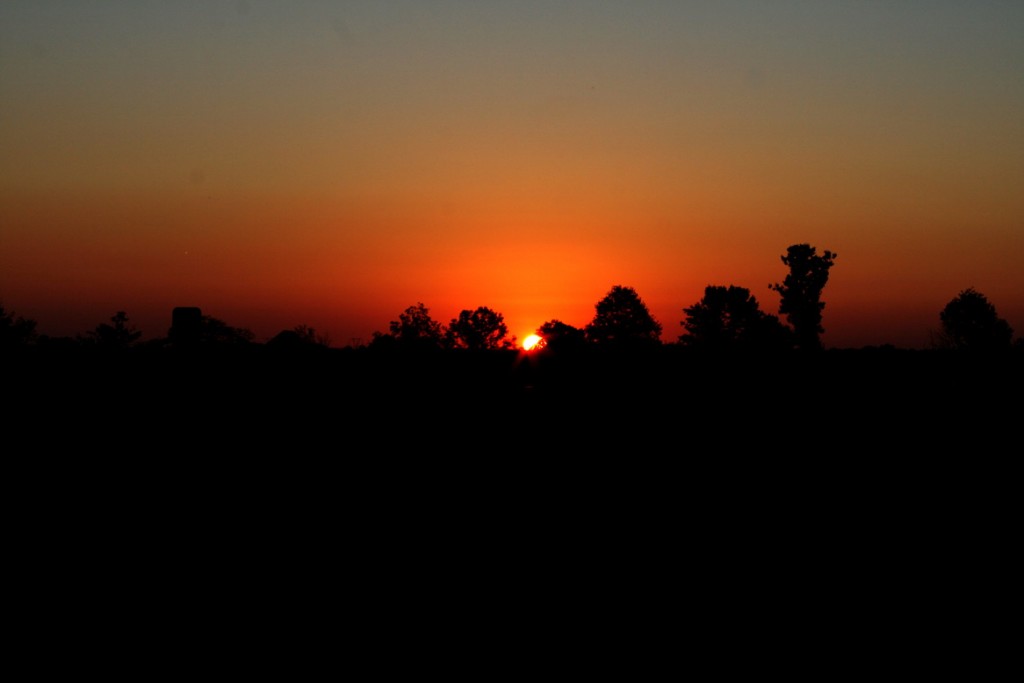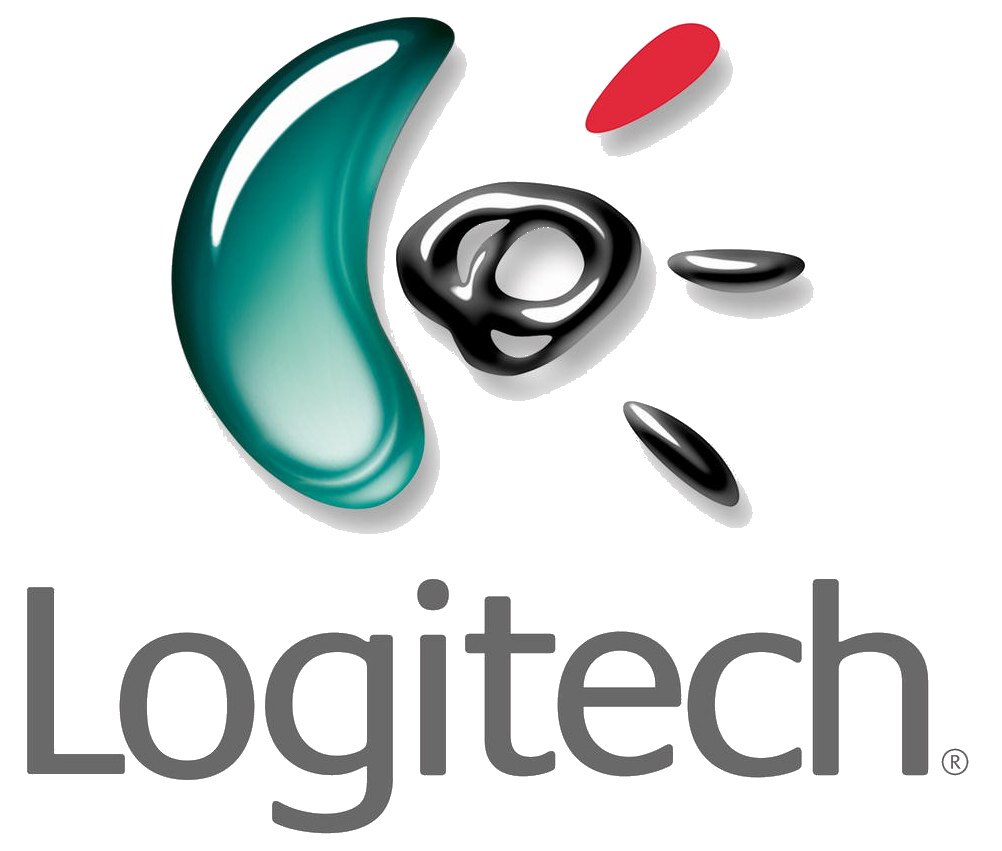 Things have certainly changed since I went away to college. I can remember all of the stuff I had to bring along to move into my dorm. When I am out shopping these days, I see all sorts of useful stuff for the college kids today. They have compact versions of everything to make the most out of what little space you have in those dorm rooms.


I am a gadget girl by nature, and I love to explore all the cool things. I also like having things small and portable. I tend to do a lot of travel and I have to condense my technology related gadgetry into a carry on. When I went to school with my radio/cd player (remember those?), it was this huge thing with a plug attached to it, and it had the option of running on D size batteries, which never lasted more than an hour it seemed.
Today, things are quite different. Cd's are becoming something of the past and MP3 players and Ipods are taking over the scene. All this talk is making me feel old, but even I am enjoying the newest technology when it comes to listening to music, working on the computer, or being involved with social media.
Logitech has some really great back to school products or products for anyone that can give you high quality technology that is small and compact, yet delivers great results. I am in love with their newest rechargeable speaker system for my ITouch, and it is perfect for a college dorm room as well. Occasionally when no one is looking, I like to crank up my music and dance while cleaning, but the ITouch has limited sound capability without the use of speakers.
I was sent the Logitech Rechargeable Speaker S715i ($149.99) and my first question was how good could the sound possibly be out of these small portable speakers? I must have been living under a rock because the sound is amazing! One of the greatest features is the fact that they are rechargeable, which means you can move them around the house, or out in the hallway in your dorm, or to the park, or anywhere you want to go without relying on a place to plug them in. I sometimes take them into the bathroom, put on some zen like music and soak in the tub. You can take these to a football game and do a little tailgating too! They even have a remote so you can forward on to your next song without ever leaving your chair.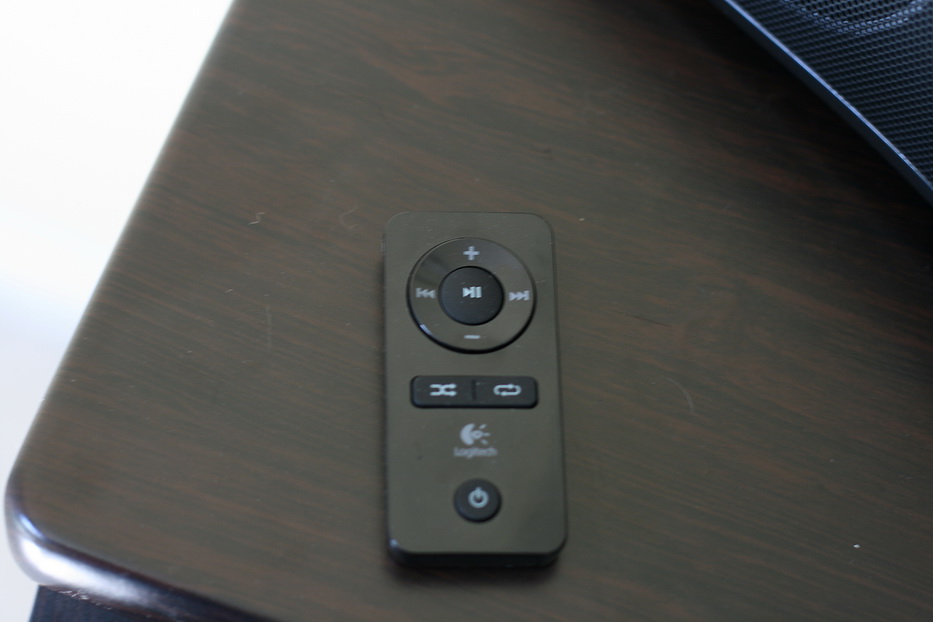 The speakers were easy to use straight out of the box, and easy to set up with a snap in position stand on the back of the speakers.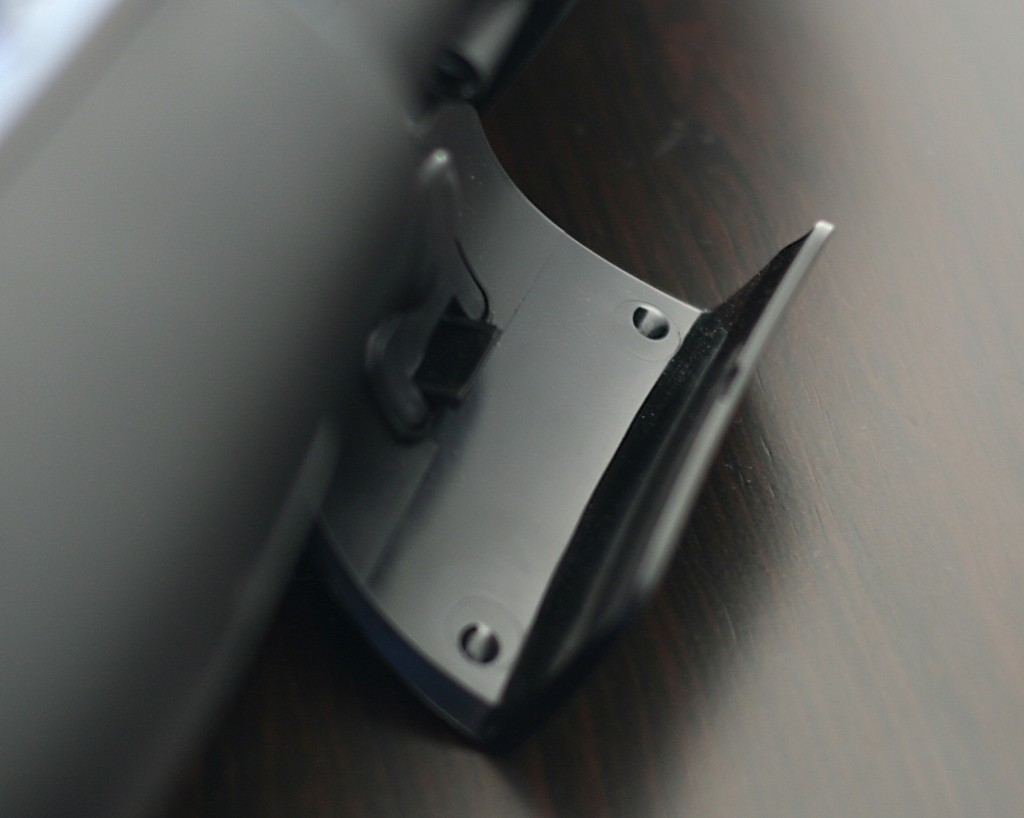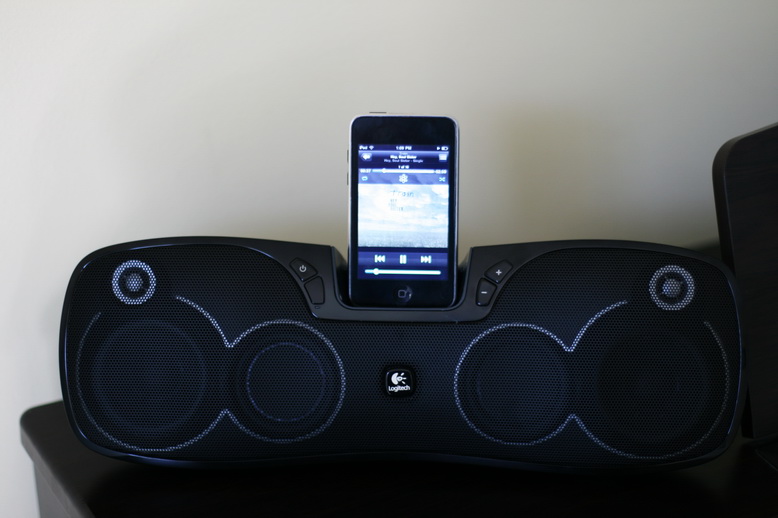 Rechargeable Speaker S715i Features

-Eight-hour rechargeable battery*

* Actual battery life will vary with use, settings and environmental conditions. Rechargeable batteries have a limited number of charge cycles.

-Custom-tuned sound

You get two 3" laser-tuned neodymium drivers for a rich mid range, two ½" neodymium tweeters for crisp high notes, and four 2" passive radiators for deep bass.

-Portable design

-Travel case

Your speaker, AC adapter and remote pack neatly into the bag for travel.

-Wireless remote control

You're in control of important functions like power, volume, play, pause, shuffle, skip and repeat from up to 30 feet (10 meters) away.

-Trayless dock

Your speaker's innovative dock design works with iPhone as well as any iPod with a Universal Dock Connector.** without the need for those annoying trays.
The only personal drawbacks for me is that the carrying case did not have a strap with it and I had to remove my protective backing on my Ipod in order for it to fit onto the connector for the speakers. So if you wanted to carry it with you, you would have to put it in a backpack or carry it under your arm. Overall, I love these particular speakers, because they sound great and I can put them anywhere in my home, and they are perfect for kids who are going off to school. They take up minimal space and the price is not bad for the wonderful sound quality. The Logitech Rechargeable Speaker S715i would make a wonderful gift for the college bound graduate, or for anyone who wants to save space and not skimp on sound quality.
Logitech also offers some other really great techy ideas for sending the kids off to school.
- HD Webcam C510 ($59.99): perfect for students on the go – with its fold and go design, calling and recording in   HD is unbelievably clear and convenient
- HD Pro Webcam C910 ($99.99): perfect for those parents left at home empty nesters…offers full HD 1080p recording and HD 720p video calling
- Fantasy Collection: unique color designs for mice, keyboards, and notebook accessories that are so fun and full of personality, they'll inspire even the worst of college dorm rooms


To celebrate going back to school and wonderful technology in general. Logitech and DoubleBugs would like to offer one lucky reader a cool M310 Wireless Mouse in a really shabby chic red floral pattern, you can see it here.
Here's what you gotta do!
Leave me a comment here and tell me why you would like to win!
Additional Entries
Tweet about this giveaway
Subscribe to my feed
Comment on One of my other posts
Giveaway Starts September 16, 2010 and Ends October 4th, 2010
Good Luck!!!
Winners are chosen at random, if no response within 48 hours prize is forfeited
Open to US residents only.
"To help facilitate my review Logitech sent me the Rechargeable Speaker S715i for review, the opinions I have expressed here are that of my own."
Both of the boys love playing with legos, but one of my sons his a fanatic about them!  Before he got a bunch of them for his birthday, I was busy trying to pre-plan ways in which I could keep them together and organized to avoid stepping on them in the middle of the night and losing sets before we even got started.
On any given day we can spend an hour or two sitting around the big bin of legos on the floor building an ice cream shop, a construction vehicle, or anything that their little minds can imagine.  For their birthday, I got them the legos wheel set, so they could put wheels on anything, and got some of the basic brick sets.  Growing up I didn't have legos, mainly because it was considered mostly a boy's toy I guess, but now I find myself enjoying digging through the lego bin with both of my boys.
The best part about having legos, is that there are no rules if you don't want them.  You can build an alien, or a house or whatever your mind can imagine, or you can try your skills at building one of the bazillion and very cool sets they have to offer.  The boys both turned four, and they love the smaller legos vs the duplo sets, and the best part is they grow with your child.  I love toys like that!
Check out my son working on his garage and ice cream store.  I think for being 4 he is doing quite well!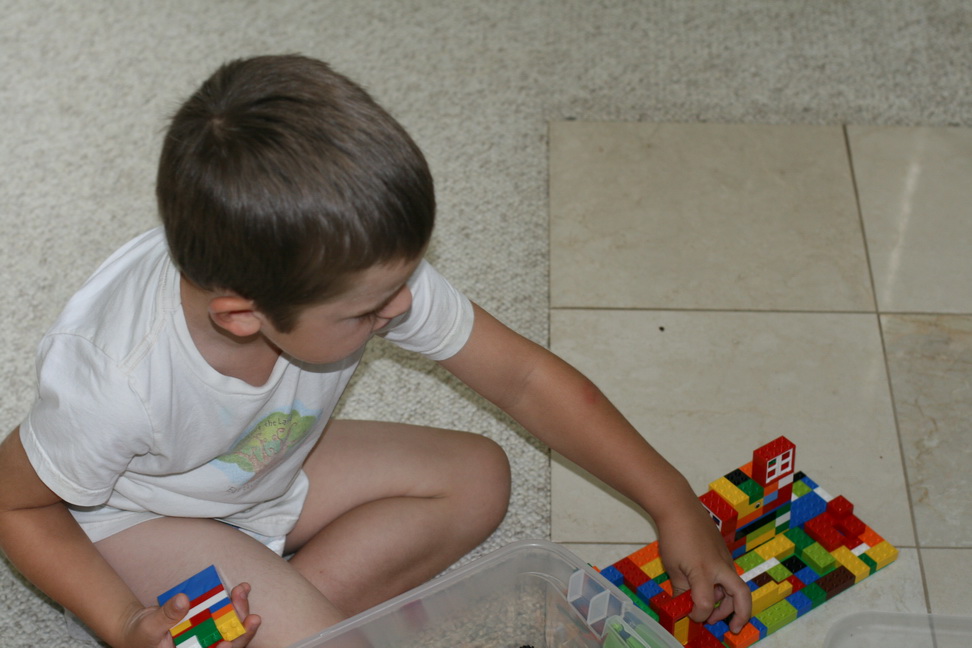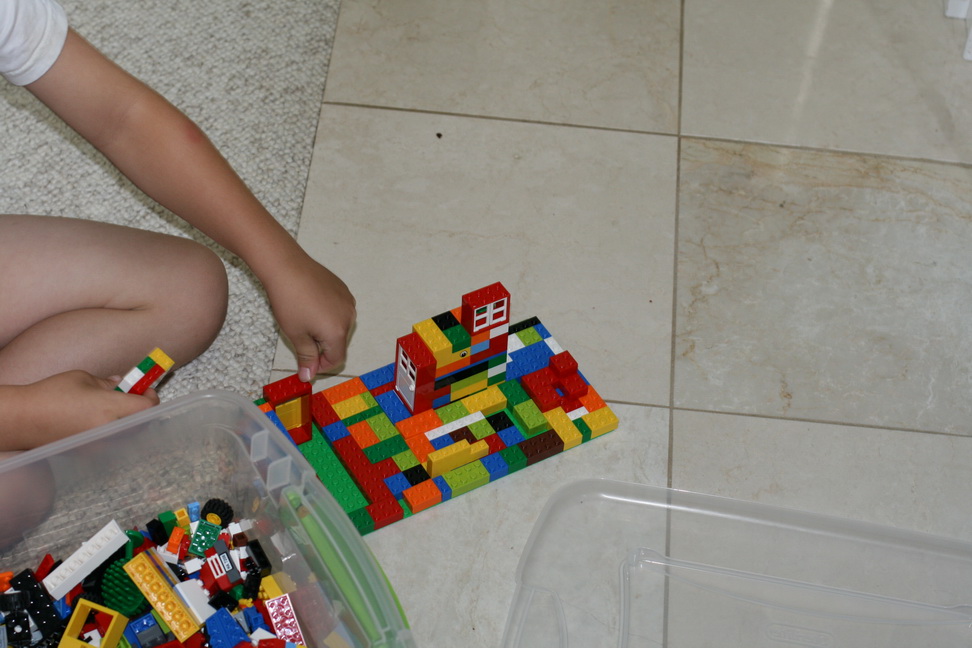 I flower kick, but they can be the most perfect photo subjects. This is one of my favorites because I love all the delicate petals, and the beautiful crisp white next to the yellow.have been on a bit of a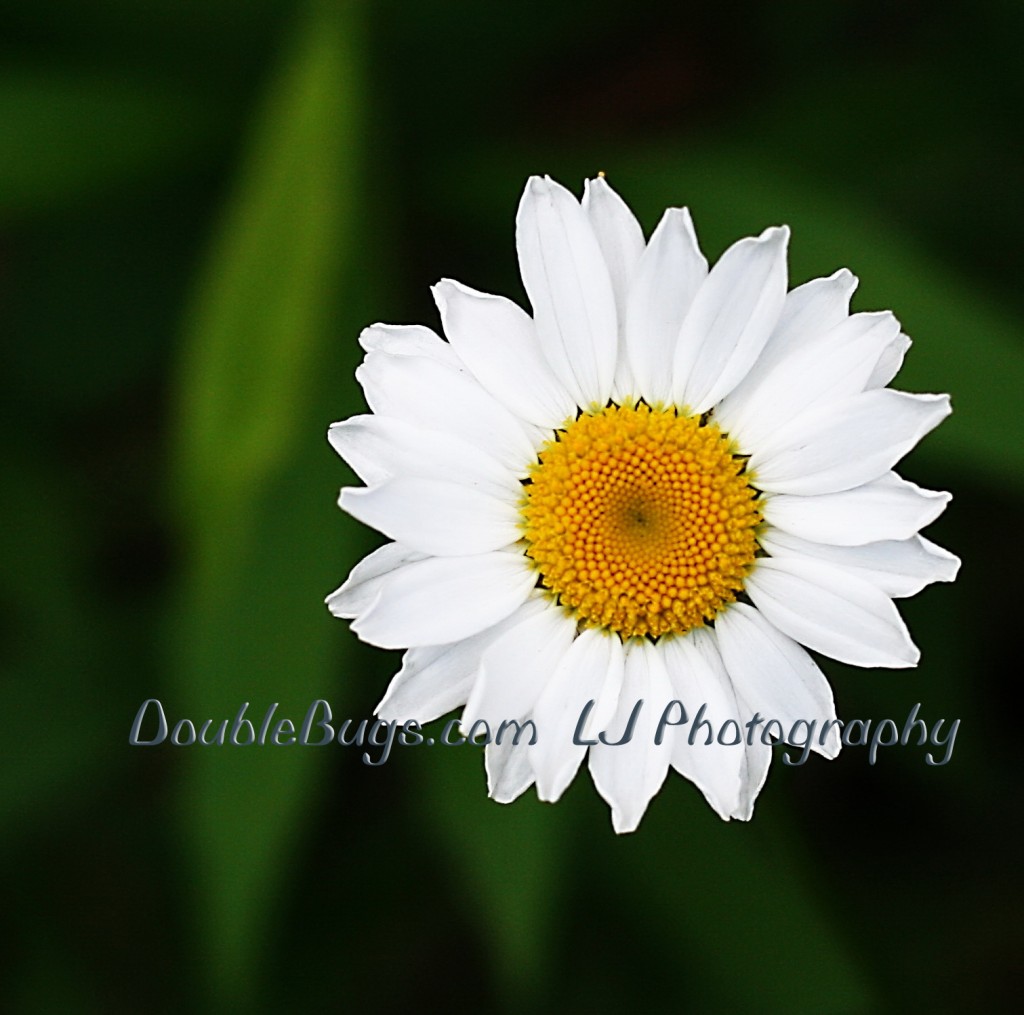 So this is what I have been up to and I am not finished yet.  I guess I got myself on a fruit picking and jam making kick.  Although I am not a huge jam person myself, I do enjoy it on my morning toast on occasion.  I actually enjoy being outdoors and doing the picking and making something from it, but it is rare that I eat most of it, and just like giving it away.  The experience is much more fun!
Raspberries are fun to pick.  I was a little intimidated by all the bees but they really just leave you alone and go about their bee business.  I was expecting much bigger berries, but you have to remind yourself these aren't fertilizer/miracle grow injected store bought berries.   The season wasn't quite in full swing, but I loved going out to pick my own!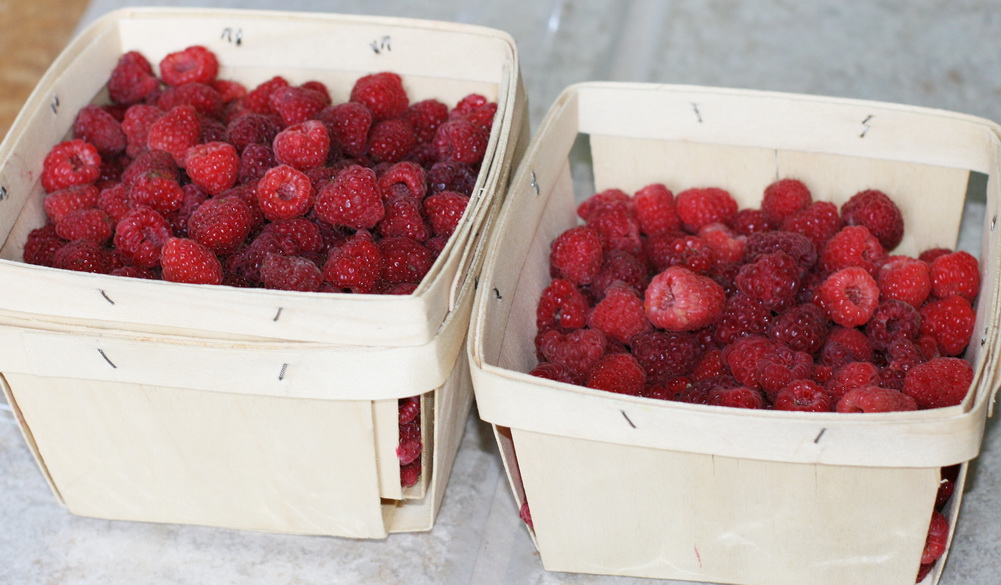 Then there were peaches, peaches and more peaches!   Ever try a peach that is actually ripe, right off the tree?  You are missing something if you haven't!  The juice from the peach just runs down your arm.  We all had a bit of a belly ache after our picking but the peaches were beautiful!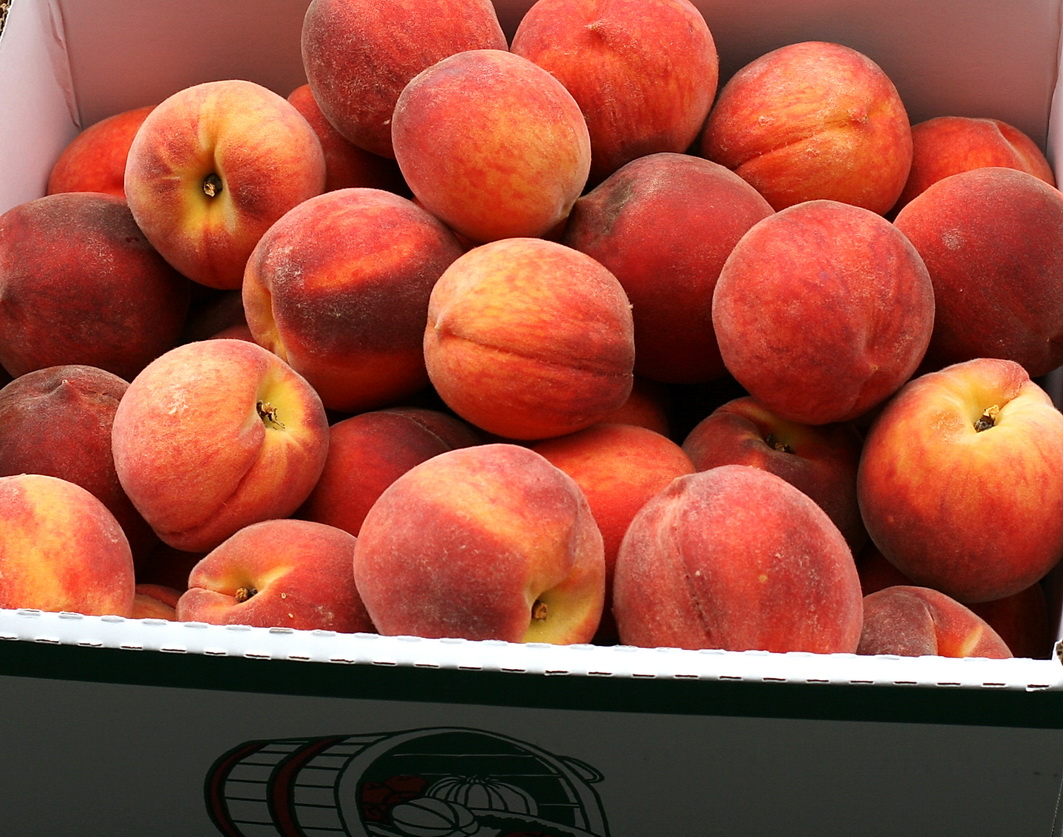 Here is some of my finished product.  I am getting good at this stuff!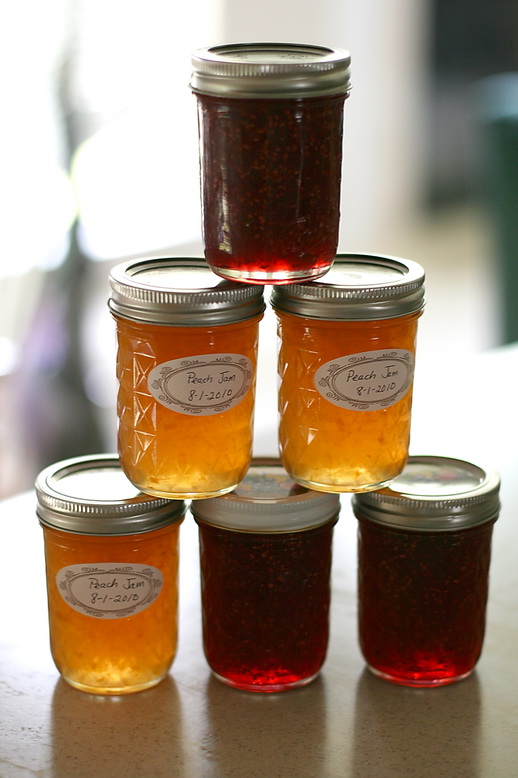 Now this weekend there are blueberries to be picked and rumor has it that there are more raspberries!  I have a whole house to clean and polish for guests next weekend, a 4yr old birthday party to plan.  Do you think I can get it all in?  If you don't see me I'm lost in a blueberry field somewhere!  I could open my own general store by now!
These pictures were taken on the same night out my front door.  One side of the sky was icey blue and stormy and the other was firey orange.  So beautiful!!!!!!!!!
Fire and Ice