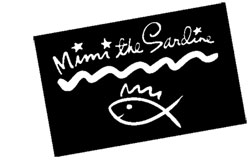 With the boys getting older and the weather being so nice we like to head outdoors frequently during the summer months.  On of our favorite outings is to head to the zoo for the morning and have sack lunch there before we head home for their naps.  When you visit places like the zoo the cost for food and beverages are usually outrageous and when you have a family of four, that can get a bit pricey.  For half of the cost we can pack a well rounded lunch for all us and it is so much more fun to sort of have a picnic as a family.
I am always in search of new and fun things that sort of make my life easier and appeal to the fun and whimsical that comes along with having children.  When I pack a lunch for the boys it is typically in a plastic baggie or in a brown paper bag.  If you know anything about food, presentation is always important especially when you have toddlers, and I try to make all things exciting to them.  They love the idea of picnics and bringing along their own special snacks for their trips to the zoo or to the playground.

Recently we were sent two Lunch Bug lunch bags from Mimi The Sardine and let me tell you they are incredibly adorable and when you see them, you will never go brown bagging again for your children.  We received the Hybrid Cars print and the Propellers because my two go nuts over planes and cars!  When I packed their lunch the first time in their new Lunch Bug bags they were really excited.  They have such bright and cheery colors and the boys thought that they were really getting something extra special.  Who wouldn't get excited about a peanut butter and jelly sandwich that was surrounded by such a delightful packaging?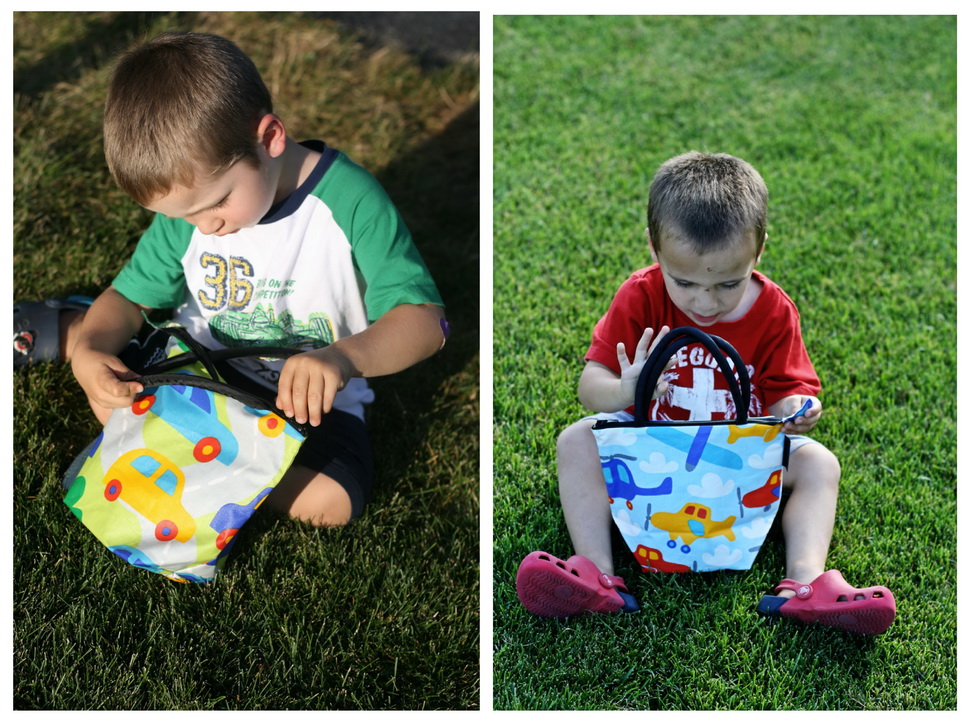 About Mimi The Sardine

A small, family-owned business located in Marin County just outside San Francisco, Mimi the Sardine's vibrantly colored Swedish prints capture a sense of delight and a bright innocence, appealing to youngsters and the young at heart, while they naturally bring smiles into life's everyday eating experiences.

The company's focus on bright, colorful, coated cotton prints and easy care fabrics has made Mimi the Sardine's bibs, aprons, splash mats, lunch bugs, backpacks, placemats, and tablecloths synonymous with good times in households all across America. With the transition into soft, safe, organically grown cotton in everything they make, healthy just got healthier—for you, your family, the farmers, and precious ecological systems.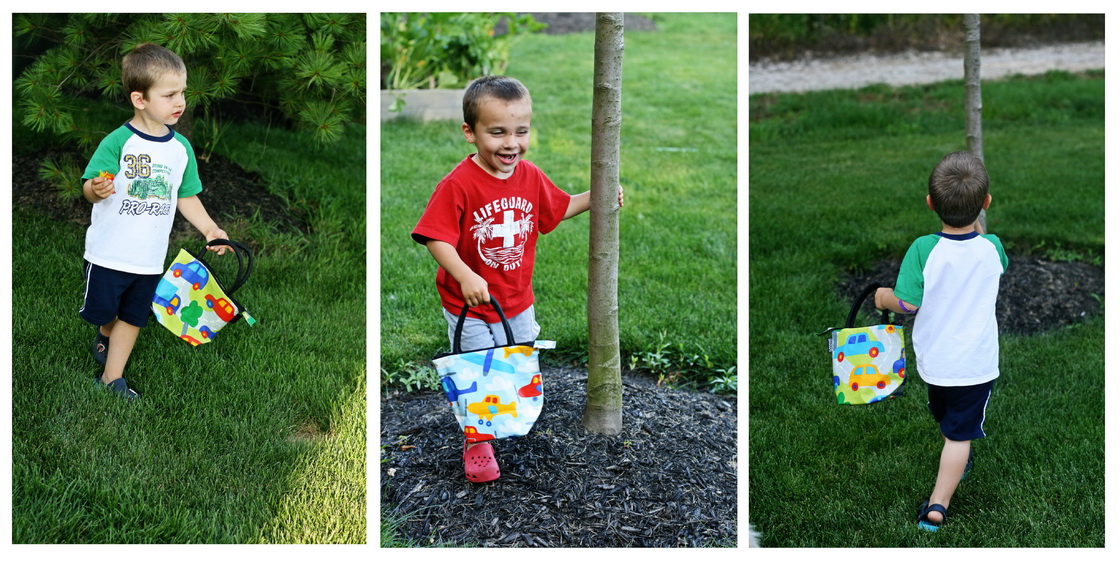 Lunchbugs  are also extremely easy to clean, which is a huge plus when you have little kids and you know there is always bound to be a mess near by. To clean them, you  just wipe, or machine-wash and tumble dry on low! Each bag is equipped with a sturdy zipper and soft handles, children and adults alike fall in love with the fun and colorful patterns, and everyone appreciates its eco-friendly and safe fabric.  I love love love these bags  because they are a vacation from the ordinary and are fun and you can tell that they are made with love.  This is a perfect alternative to brown bag lunches and is sure to brighten up any child's day.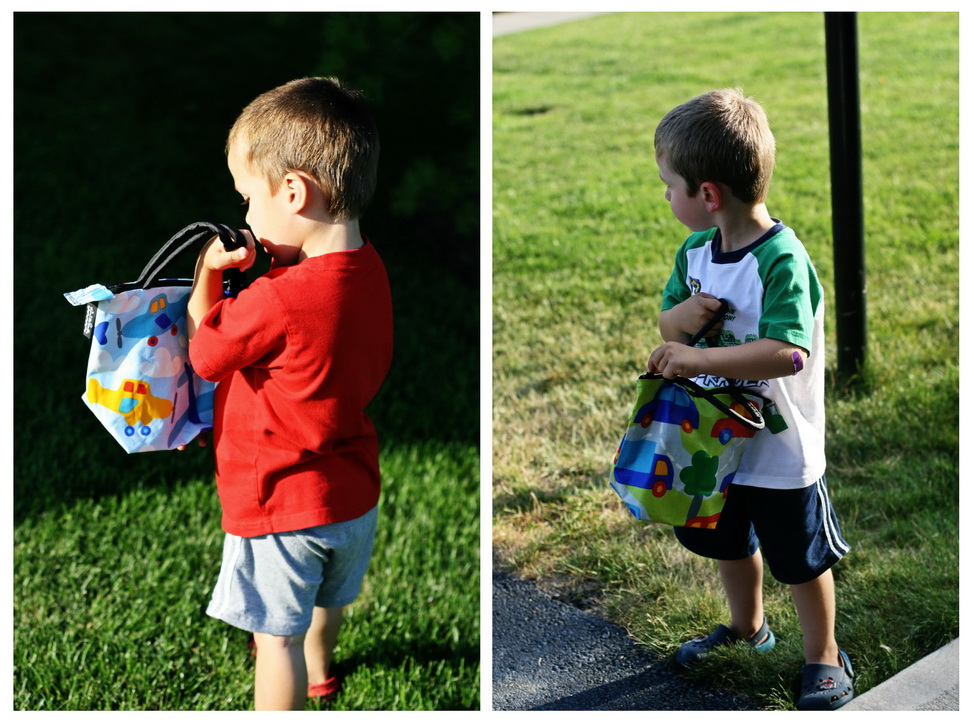 THIS CONTEST IS NOW CLOSED
Would you like to win a Lunchbug of your very own?
DoubleBugs and Mimi The Sardine are giving a reader the chance to win a Lunchbug or your choosing.
Here's What You Gotta Do
Visit Mimi The Sardine and tell me about another product that you like and why and come back here and leave me a comment.
For additional Entries
Tweet about this giveaway
Subscribe to my blog
Add me to your Technorati Favorites
Blog about this giveaway
Add me to your Twitter
Contest starts July 15, 2009 and Ends August 3, 2009
Good Luck!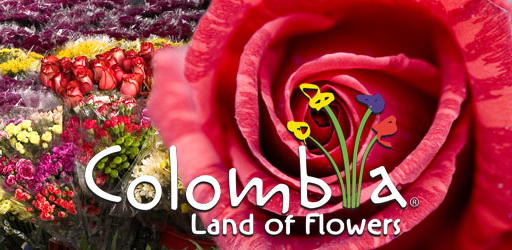 I had always thought that I would someday be a mom, because it was what I had always dreamt about when I was younger.  It wasn't until the day I met my two sons for the first time that those dreams took on a new meaning for me.  The pregnancy was a difficult one, with 15 weeks of bed rest and 8 of those were spent in a hospital bed, on my side, waiting and wondering if everything would be ok.  If it weren't for my wonderful husband who visited me every day, and all my friends and family, I don't think I would have made it.  They would send flowers and I had them lined up in my window sill.  The room had a window but it was a view of a brick wall, and the only thing I had to look at were all the beautiful flowers that people had sent.  They were a reminder to keep going, that people loved me, and I was there to help my two brightest flowers make it into this world.
I was given the opportunity to create a flower arrangement in honor of Mother's Day and to have these flowers in my home and talk about how having flowers in my home affected me and what Mother's Day means to me.  We were given, flowers, ribbon, and the materials and the recipe needed to create the arrangement.  I had such a wonderful time making the arrangement and I placed them up on my mantle so I can see them every day.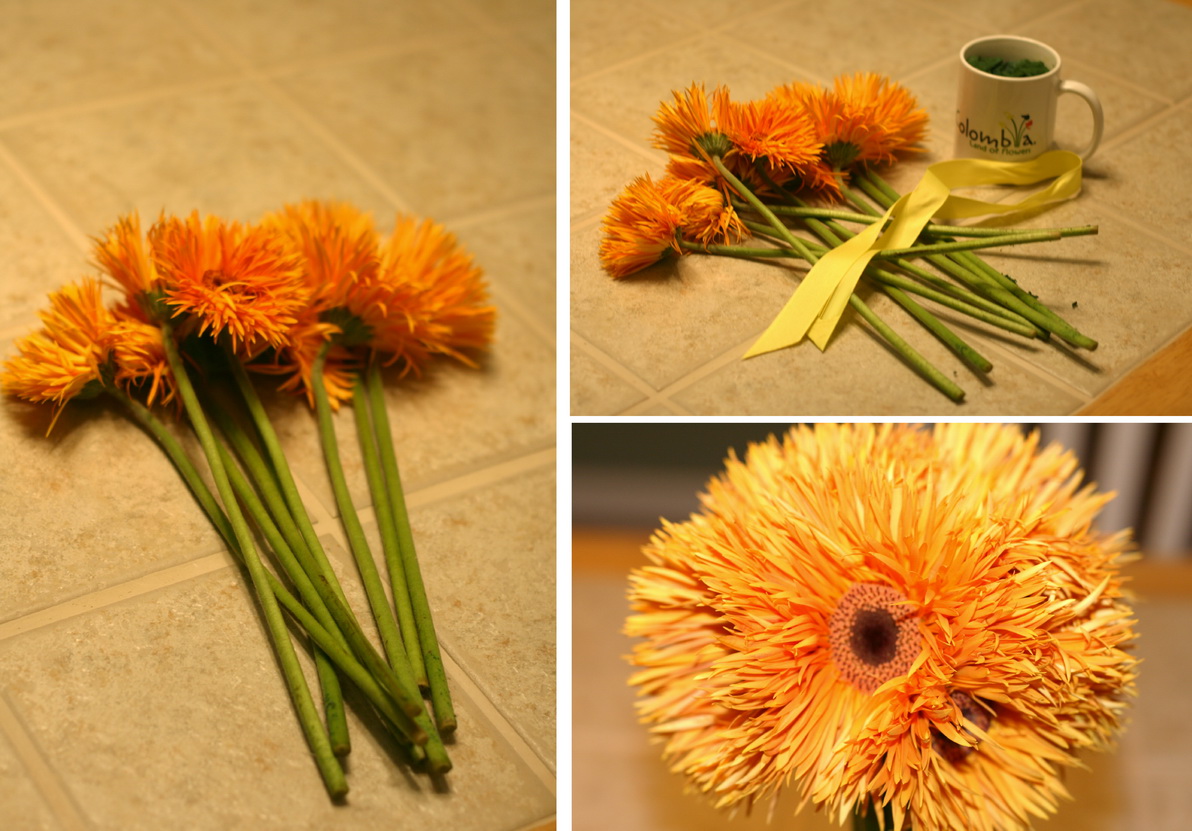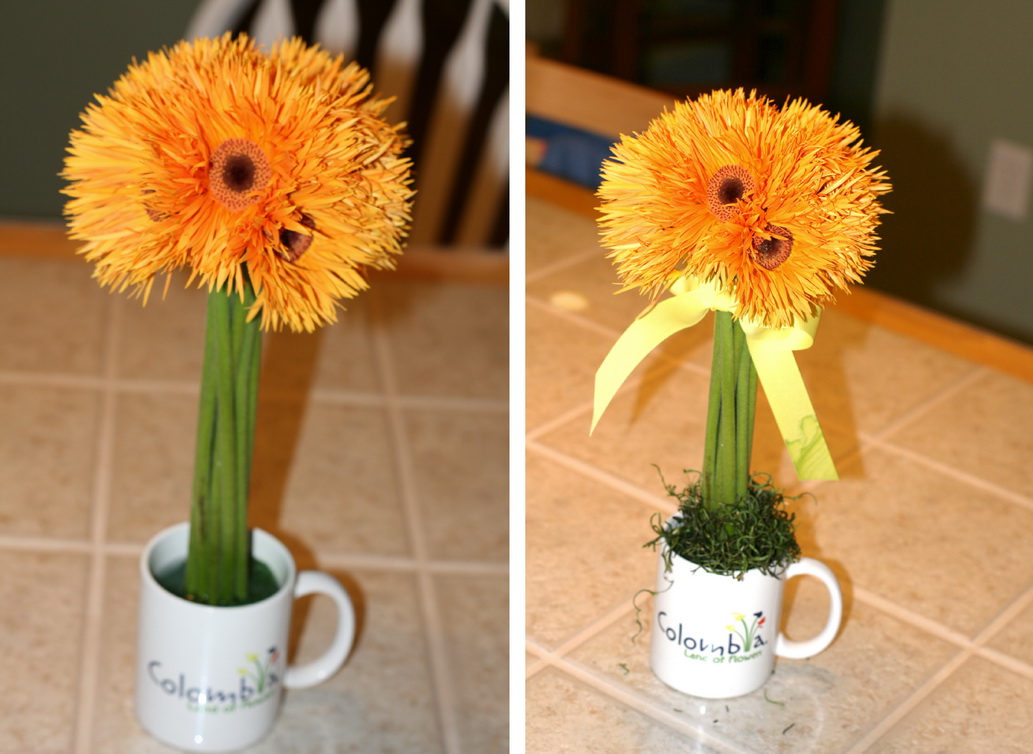 Making the arrangement brought back one of the best days of my life, the day my sons were born.  Since then, I have always had flowers in my life.  My children have brought such joy and life and happiness into my life, that I can no longer imagine my days without them.  There is something that happens when you become a mother.  I live my days surrounded by toys, laughter, somebody always calling out "mommy", and living my life for them.   Everything is so fascinating, and magical once again, and there isn't anything better than seeing things you already know about through the eyes of your child.  I love seeing their faces light up, I love having their arms around my neck, the smell of their hair after a bath.  I love having flowers in my life.  I always ask them…"Do you love your mommy?"….They reply "I doooo love my mommy" and return a kiss on the lips.  Thank you, my two sweet little flowers, for  making my life so bright, and full and amazing!
There are many reasons to send someone flowers for whatever reason, they are a reminder that someone loves you, someone is thinking about you, and that you are special.  Thank you to Colombia Flowers, and CirclePR for making my Mother's Day even more special.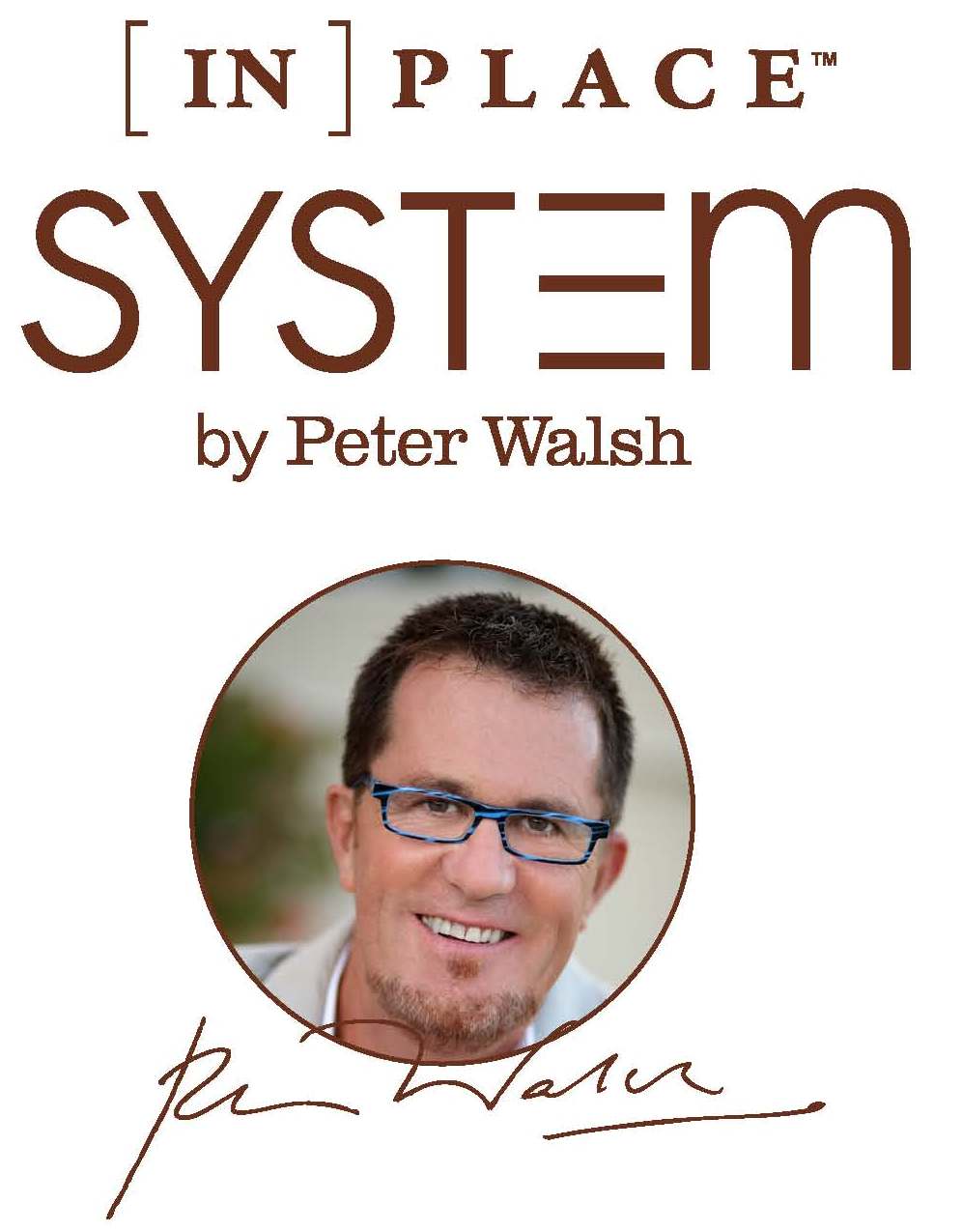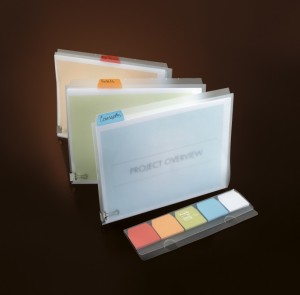 I just recently had the opportunity to attend a web cast with Peter Walsh the guy from TLC's Clean Sweep.  He has a new product line called [IN] Place coming out at Office Max to help people like me get in gear and get organized.  I must admit that my work space is less than desirable and I am almost never in there because of it.
We have a den that has sort of become the toss and go room for stacks of papers that have been cleared from our kitchen counters.  It is all the mail and things that we need to keep and well, file away.  As a busy mom to twins, I just feel like there aren't enough hours in the day to keep up with everything.  But now I have a reason to get things in shape.
The [IN] Place line of products includes durable poly folders that you can see through which makes it easy to find things quickly.  I have a file cabinet full of the dark green folders that have lost their tabs and I now have to figure out what's in each folder.  Peter Walsh's system lets you use an erasable marker so you can write directly on the folders themselves.  There are so many great things in the collection that once you get organized it is so easy to remain organized.  He also talks about how we as individuals need visual cues, and that having a system in place that makes things visible and that is color coded makes the idea of becoming organized more attanable.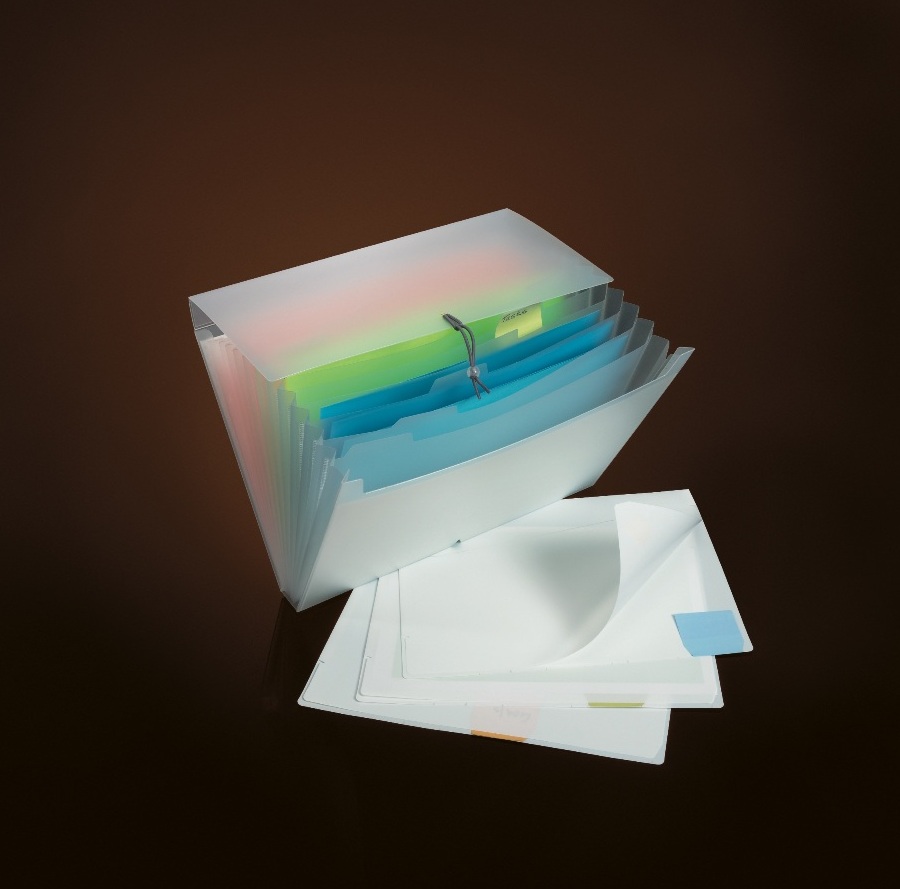 So your first job is to clear the clutter and Peter states not to go out and buy things until you actually see what you have.  I am guilty as charged when it comes to this, because I will go out and buy all sorts of cutsie containers and stuff and get home and then start going through things when I had it all backwards.
You also should be going through your files every 6 months.  This is where I had a dilemma as I hang on to everything and feel like I am drowning in paper.  What I like most about this system is that it is simple, clean looking and makes it easy to keep it that way.  I intend on getting my house in order and the [IN] Place system is a perfect place to start.  Im so tired of feeling disorganized and after listening to Peter Walsh talk, I am more motivated than ever and actually excited.  Now if he could organize me up a few extra hours of sleep?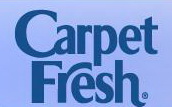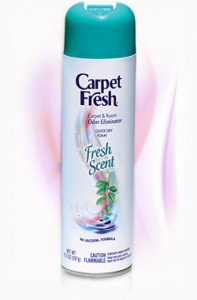 Since having children and pets there seems to always be something amiss in the air at any given time.  I am a bit particular about things smelling in my house.  If I walk in from grocery shopping and things don't smell right then I will find its source.   Since having the boys, I have acquired the mommy nose for everything!
One of my big things is any odors related to our dog.  She is one big fur ball and even though I love her, we all know that dogs can stink.  When they lay on your carpet, the oils from their fur and skin just sort of stick like a magnet to your carpet and anything else, so  I thought I would give Carpet Fresh Carpet and Room Odor Eliminator a try.
Carpet Fresh Carpet and Room Odor Eliminator permanently neutralizes carpet odors and helps keep entire rooms smelling fresh by delivering odor-fighting agents deep into carpet fibers and reaching places air fresheners can't and leaving a long lasting fragrance. Additionally, the Carpet Fresh Quick-Dry Foam format allows you to simply spray your carpets and walk away without scrubbing or vacuuming.  It dries in minutes, leaves no residue, and is safe for use around your family when used as directed.  Not only that, it can be used in your car and on the drapes.
I love the stuff because all you do is spray and walk away, there isnt anything you need to do other than that.  This is nice and it works!  I had the room smelling fresh and airy in a matter of minutes and it dries very quickly with no weird residue or sticky films.  This is perfect when you get those unexpected calls from guests that say they are stopping by in 30 min! And, the best part is that is comes in some really great scents like Country Potpourri, Morning Rain, Apple Cinnamon, Fresh Scent and Super Pet Neutralizer.
Thank you to Mom Central and Carpet Fresh for a wonderful opportunity to try new Carpet Fresh Carpet and Room Odor Eliminator!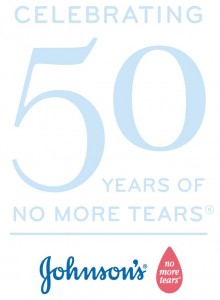 Johnson's has been around for 50 years! My mom used it on me when I was a baby, and now I use it all the time for my boys. Some of my favorites our their Head -to- Toe Wash and the Toddler Bedtime Wash. I love to sit and read to the boys and smell their hair after their baths. At any given time we have a bottle of Johnson's shampoo, and wash on the tub.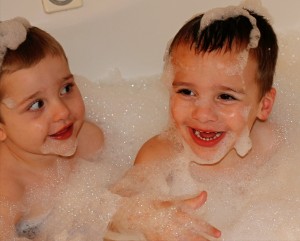 Mom Central and Johnson's offered me a terrific opportunity to try out two new products from Johnson's. To help celebrate its 50th Anniversary and continue the tradition of fun in the tub, Johnson's has introduced two new additions to their already wonderful line of bath products, HEAD-TO-TOE Foaming Wash and Johnson's Baby Bubble Bath & Wash. I have always loved their bubble bath and head- to- toe wash and it is gentle on their skin. The new foaming wash is really nice to get a good lather, and the boys love taking the suds from the bubble bath and putting it on each others heads. They just giggle and laugh the entire time.
Johnson's also offers a great resource for parents called the Johnson's Baby Channel where moms like us can submit videos and share advice with other moms. This is a terrific way to get helpful hints and tips from moms like you and me and hopefully offer a different perspective.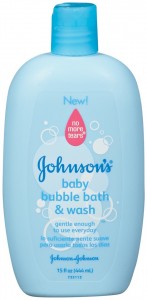 Grounded in extensive scientific research, the NO MORE TEARS® formula found in JOHNSON'S® Baby Bubble Bath & Wash is ultra mild, resulting in a gentle cleansing product specially designed for baby's unique skin, hair and eye needs. JOHNSON'S® Baby Bubble Bath & Wash is soap-free, dye-free, hypoallergenic, dermatologist and pediatrician tested, and is gentle enough for the newest babies.
JOHNSON'S® BABY BUBBLE BATH & WASH
• JOHNSON'S® is the #1 choice of hospitals
• NO MORE TEARS® formula is as gentle to the eyes as pure water
• Soap-free, dye-free, hypoallergenic and allergy tested Dermatologist and pediatrician tested
• Rinses easily
• Gentle enough to use everyday for bothgirls and boys
• Suggested Retail Price: $3.99 for 15oz
Cleansing with JOHNSON'S® HEAD-TO-TOE® Foaming Wash is proven to be as mild as cleansing with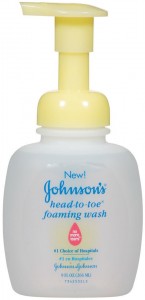 water alone. Over time, baby soaps can cause dry skin or irritation. JOHNSON'S® HEAD-TO-TOE® Foaming Wash is designed to help avoid these common skin problems before they start by gently gliding across the skin's surface, effectively cleansing without causing irritation. Grounded in extensive scientific research, JOHNSON'S® HEAD-TO-TOE Foaming Wash is soap-free, dye-free, hypoallergenic and dermatologist tested, and is specially designed for newborns. JOHNSON'S® HEAD-TO-TOE® Foaming Wash is a mild and well-tolerated skin cleanser.
JOHNSON'S® HEAD-TO-TOE® FOAMING WASH
• JOHNSON'S® is the #1 choice of hospitals
• Designed to help avoid common skin problems caused by cleansing before they start
• NO MORE TEARS® formula is as gentle as water alone to the skin
• Designed to be gentle enough for newborns
• Soap-free, dye-free, hypoallergenic and allergy- and dermatologist-tested
• Rinses easily
• Suggested Retail Price: $4.89 for 9oz
I am going to miss when my little ones are no longer babies, but all I have to do is wash their hair with Johnson's Head-To-Toe wash and be able to hang onto these memories for a little longer. Thank you Johnson's For 50 years of wonderful products and here is to 50 more.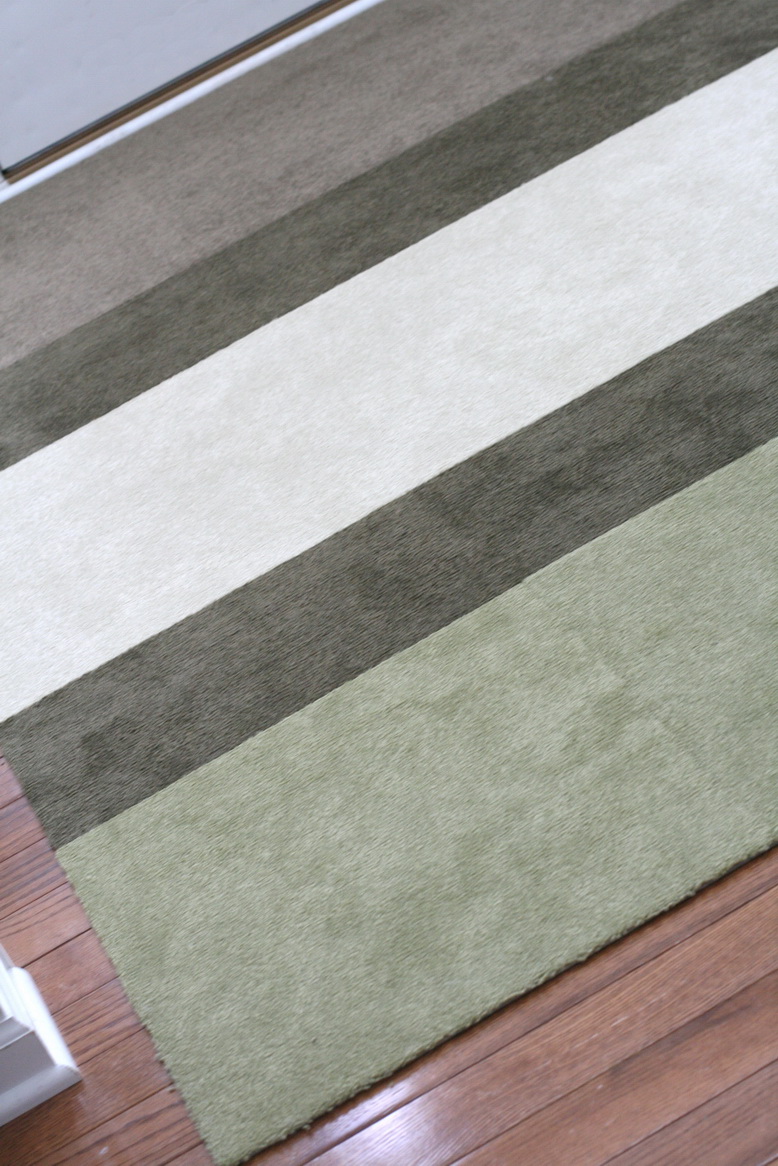 I am almost always looking for ways in which I can change things in our house to help update the look.  It isn't easy to change furniture because these are the big ticket items in your home.   I always love to shop for small things like rugs, or pillows, or a new place mats to help change things in the house.   Let's face it, if I am spending all my days at home, a change is always nice.
I recently was introduced to carpet tiles from FLOR.  I had watched the show Trading Spaces many times and I remember seeing an episode where they carpeted a room with FLOR carpet tiles.   This is such a cool way to change the look of an area in your home!   Not only that, they are so versatile, in that, you can mix and match colors, cut the tiles to make a cool floor pattern, and it is so incredibly easy to do!
I was extremely excited to get this opportunity because I was dying to give them a try, and so sick of the boring rug choices that you find in the stores.  Since this was my first experience using the tiles, I was primarily interested in how these things work and how they stay stuck once you had your design laid out.  Each tile is held together by a little circle of genius called a Flordot.  The Flordots are so easy to apply and hold the tiles together perfectly making it easy to move your masterpiece around if you need to.  When you want a change the tiles  come apart easily and you can store them, so if get bored you can change it up.  If you run out of Flordots you can just order more!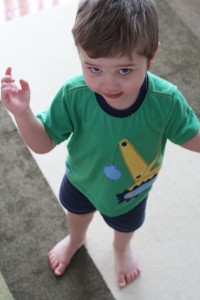 I was putting together FLOR's Seagrass Rug which looks absolutely stunning in my entry way.  It is made from their plush collection of tiles and it is so soft and feels great beneath your feet! I cannot tell you how much fun I had putting this rug together, and it makes you want to do even more.  It's a bit addicting and I was somewhat bummed when I ran out of tiles to stick together, because I was on a roll.  I am already looking for more reasons to go buy  more FLOR tiles to do various areas in the house.  We are looking to move the boys play area to the basement, one of these days, and this would be an ideal place to use them. Another thing I would definitely recommend when getting your FLOR rug is their cleaning kit, so you always have something on hand for the occasional spill or mishap to keep your FLOR tiles looking nice.
Thank you FLOR for such a ingenius product and we love our new FLOR rug! It is now a favorite playing spot for the boys and they love to hang out there where the sun pours through in the morning.  If you are looking for new flooring for your home or just something to spruce things up, this is definitely a really cool option.   There are tons of choices so you can let your creativity run wild and their prices are easy on budget too!
THIS CONTEST IS NOW CLOSED!!! THANK YOU TO ALL WHO ENTERED!

I have a really awesome announcement for my readers here at DoubleBugs!!! FLOR was kind enough to allow me to give one lucky winner the chance to win a FLOR Seagrass Rug of their very own!
So here's what you gotta do!
Visit FLOR and have a look around and come back and leave a comment and let me know what other cool rug you might like and what room in your house you would like to use it in.
Leave me an email so I have a way to contact you if you win
Winners are chosen at random via Random.org.
For Additional Entries (please leave as an additional comment):
Tweet about this post
Follow me on Twitter
Blog about my contest and give me the link!
Put my badge on your sidebar


That's all you gotta do!
Contest starts February 5, 2009 and Ends February 23rd, 2009
Good Luck to You!

Brownies have to be one of my all time favorite treats, especially when I am craving something chocolate.  It is no secret in my house that I am an edge lover.   I will sheepishly admit to making a whole pan of brownies, and eating only the edges.   By the time I get done it looks like some one tunneled a path around them.   After that the brownies are fair game because I won't normally eat anymore.  Anyone who wants to call out the corners, well you got to beat me to them first!
Then it happened….   A true love affair.   There just so happens to be a pan especially for smitten edge lovers like me!  I couldn't believe my eyes when I ran across the Baker's Edge "Edge Brownie Pan."   It was love at first site, and I don't think I will ever use anything else.  At first, I thought, this is too good to be true, but when I took it out of the box and made my first batch of brownies, my heart went pitter pat.   Not only does the pan work well, it makes the best double edged brownies ever!  Each brownie has the perfect combination of slight crust on the very edge and that wonderful chewiness  with substance.   And as if two edges weren't enough, there are the two double cornered brownies at the end reserved only for mommy.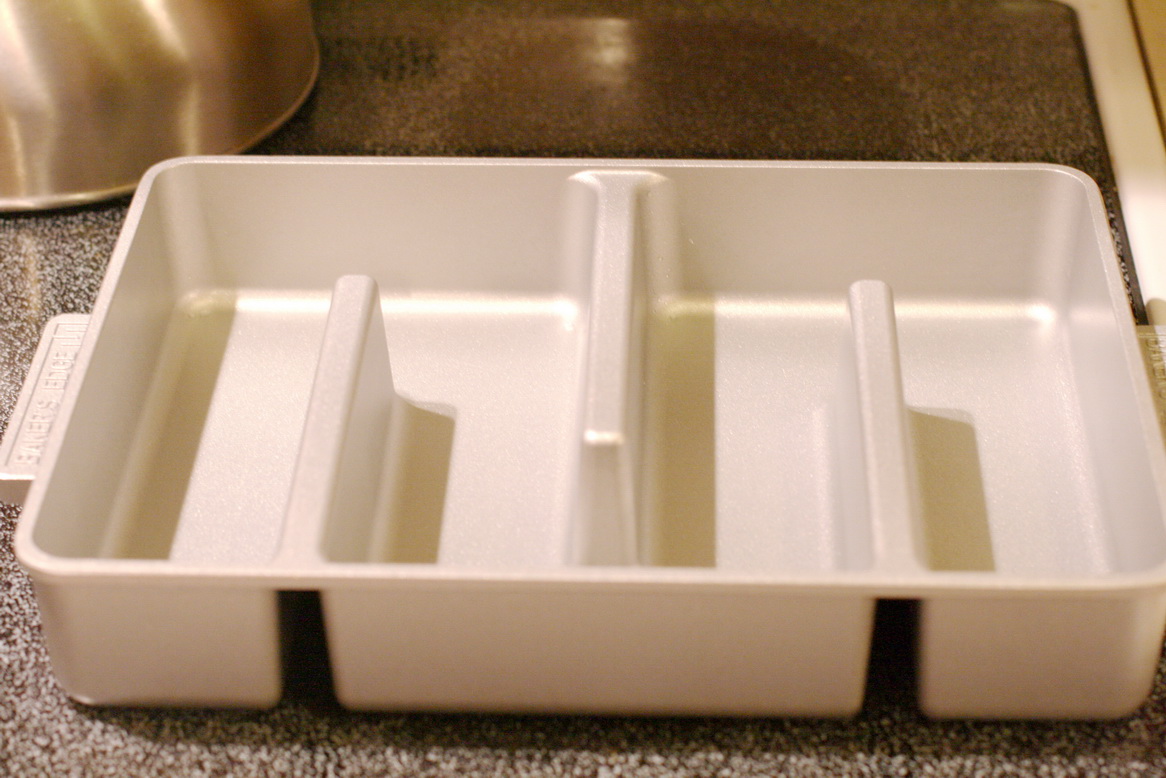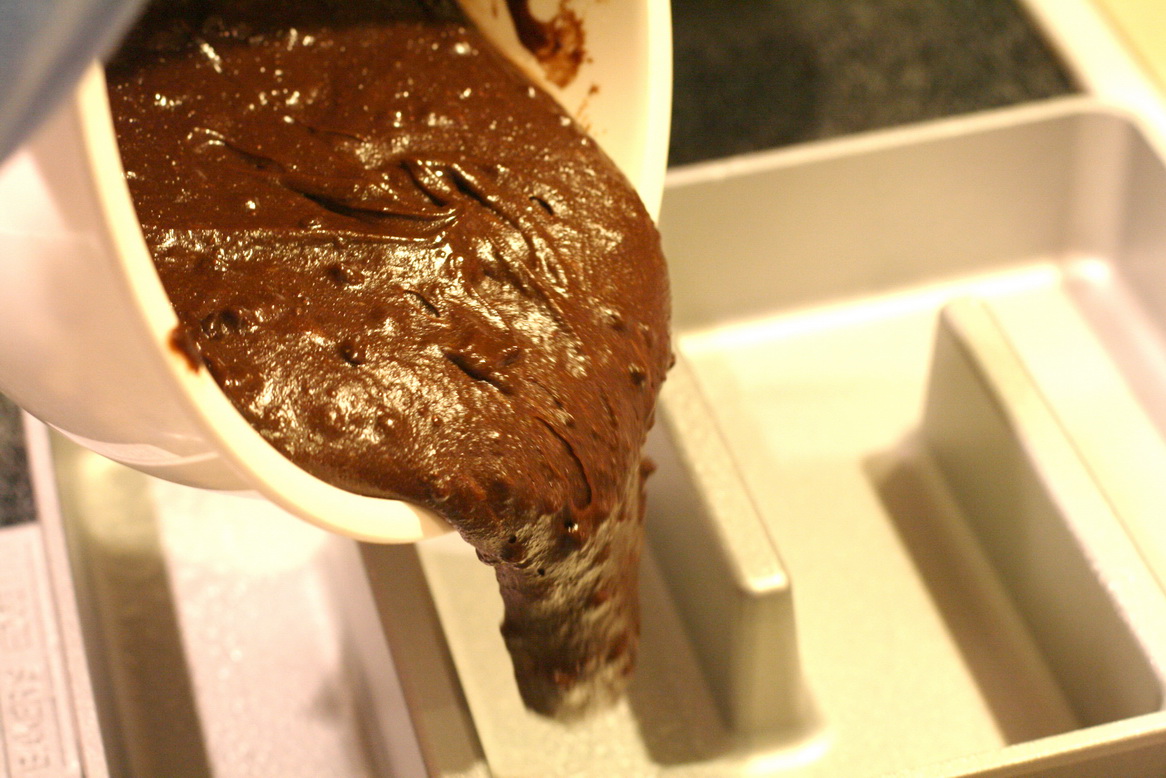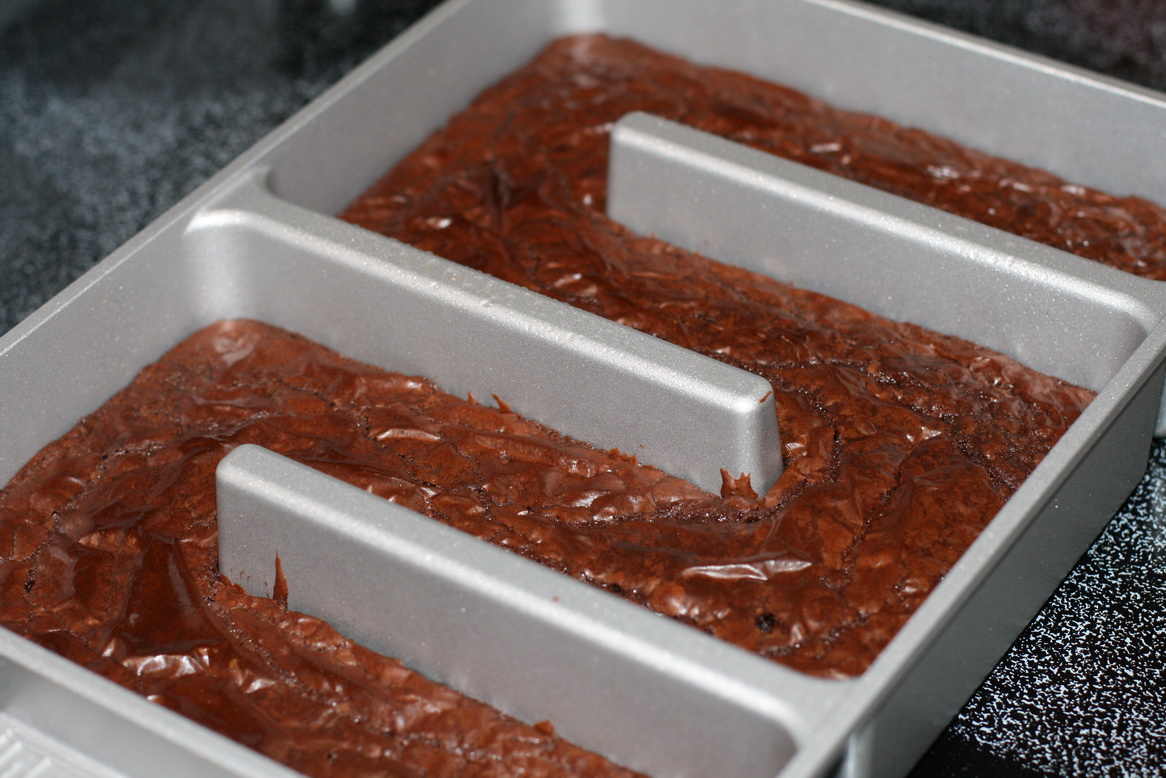 Features
Two delicious, chewy edges on every brownie or bar cookie (individual serving)
70% more edge (side) surface area than a conventional 9"x13" pan
Sized to fit most box mixes with no adjustments necessary
Perfect for moist and chewy brownies, bar cookies, and breads
Better Baking from Edge to Edge
Patented interior sidewalls circulate heat evenly throughout the pan
Better performance – fewer undercooked middles and burned edges
Premium nonstick coating and round, easy-to-clean corners
Heavy-gauge cast aluminum construction for superior durability
Recessed handles allow pan to be easily gripped when turned upside-down
Lip on underside helps to prevent fingers from slipping
Custom mini-spatula and recipes/instructions insert included
This pan would also make a perfect gift for any cook in the family or definitely brownie lovers. It is extremely easy to use, and the spatula that comes with the pan is perfect for getting the brownies out. There are even some recipes that came along that you can try. The pan itself will fit most standard boxed brownies our favorite is Ultimate Fudge Brownies from Betty Crocker yummy! I love this pan….thank you Baker's Edge for an awesome product!
Anyone watching the Superbowl?  We just started here at 9pm because my husband recorded it.   Me, I am not really into the  Superbowl.   The commercials are really entertaining and I think one of my favorites is the first Doritos commercial.   I laughed so hard at that, because that would be just my luck.   It was hilarious.
So, for right now I don't know who one, and well truthfully I don't really care  LOL.  I am so tired after grocery shopping, bathing our dog, getting the kiddos to bed, that well, football is farthest from my mind.   Am I the only one who doesn't get much from watching the Superbowl?   I told my husband that all it is, is the same thing you see all season just more hype, he gasped at my statement  lol.
Here is me…well his head looks big, she can't sing, is it hot in here?, I need brownies, did you close the garage honey?, where's my camera?, this is boring, I am going to bed.
Enjoy the Superbowl, not sure who won but I loved the Doritos commercial!
This weekend me, my husband, and the boys broke out the  Play-Doh.   It has been years since I have done this, and it was so much fun to just sit around the table as a family.   Not only that, it encourages young minds to be creative and inventive.
I found myself making snakes, One of my bubs wanted a watch, and cars and dinosaurs.   Some of the stuff I made, didn't look remotely like any of these things but to the boys, they were the best thing since sliced bread!
About Play-doh

Play-Doh is a soft modeling compound principally used by children, both at home and in school. The compound is composed of flour, water, and salt, among other ingredients.

Initially a wallpaper cleaner developed in Cincinnati ,Ohio by N. W. McVicker, the compound was reworked by his nephew Joseph McVicker in the mid-1950s, named 'Play-Doh' and sold to Cincinnati-area schools as a modeling compound. When prominent department stores opened retail accounts in 1956, and Play-Doh television ads appeared on influential children's shows in 1957, the product became a hit in the United States.

Play-Doh is non-toxic and non-staining, and, though its exact composition is a trade secret, the compound's current manufacturer, Hasbro, reveals it contains water, salt, and wheat flour.

Since its introduction, Play-Doh has been manufactured in 50 different colors and has generated ancillary merchandise such as The Fun Factory and The Play-Doh Creativity Table. In 2003, the Toy Industry Association named Play-Doh to its Century of Toys List, and, in 2006, a perfumery released a fragrance inspired by Play-Doh's distinctive odor. Play-Doh is currently manufactured by Hasbro and is sold around the world.
I did not know any of this and it fascination to learn about where some of the classics are derived from.  We pulled out our rollers, and molds and whatever else we could find about 4 times this weekend.  This is such a perfect activity when you are stuck indoors.  It was such a blast, and I even took a pic of one of my creations.  Yes, folks I am a big kid at heart.
Sorry about the quality it was a spur of the moment thing!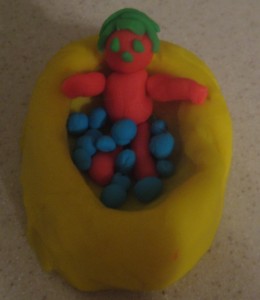 During the winter months my skin seems to be more affected by dryness and irritation.   With the heat blowing constantly, and little or no humidity, my skin seems to suffer.  Combine that with the fact that, I am a mother, and that means my hands are always washing or cleaning something a trillion times in a day.  There is nothing worse than itchy, dried out, chemically exposed skin.  That is why skin care is so important.
I have slathered many bottles of lotion on myself in efforts to kill the flaky alligator skin I have.  So I guess you can say I have tried enough to know what does and doesn't work well.   When trying out lotion, I really pay attention to how the stuff goes on.  If there is anything I hate, it is lotion that goes on and doesn't ever go away!  There isn't anything worse than a greasy/oily lotion that if you stood in the shower you'd be a commercial for Rain-X.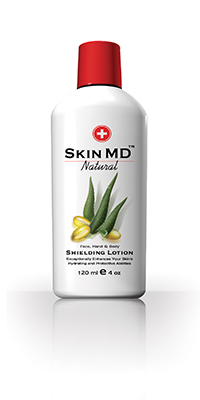 It wasn't till recently that I got to try Skin MD Natural with SPF 15, and I must say I really like this stuff.   It is such a great product for us moms because it provides the hydration that your skin needs, while providing a protective barrier to all the moisture robbing elements that we are exposed to on a daily basis.  I never had the issue with it being greasy and it sort of just disappears into my skin and leaves my hands feeling really good.   I love the fact that I can reapply whenever I need to without feeling like I was dipped in Crisco.
What is a shielding lotion?
Shielding lotions are basically lotions that bond with the dead skin cells of the epidermis, forming a protective layer with the outer-most layer. This protective layer is virtually the same as what was naturally formed with the outer-most layer of skin cells and the skin's own natural oils and lipids, up until about 100 years ago – before modern life and frequent hand washing stripped it away. This protective layer helps prevents irritating substances from penetrating the skin and getting into its deeper layers. Additionally, it helps to retain the natural moisture and oils, which are responsible for the skin's elasticity and integrity, thus helping the skin to rejuvenate itself.
Skin MD Natural utilizes the latest developments in skin care technology as well as the most effective natural ingredients to restore your outer layer of skin's natural ability to protect against dangerous toxins and irritants as well as to reduce the loss of natural oils and moisture. A shielding lotion replaces the barrier that's stripped away with the daily use of most soaps and cleansers. Plus, Skin MD, is not tested on animals, is fragrance free and hypoallergenic.   This is perfect if you have sensitive skin like I do.
Give Skin MD a try it is definitely worth it, especially now during the winter months.  It is the good stuff!