My husband and I are shopping for a new couch.  It seems easy right? Well, you would be surprised how easy it is not.  First you have to actually find a color and style that looks good to you, then you have to sit your butt down on it and see if you could sit there comfortably for an hour or more.  Then there are the feature that you want and the layout.
I think in the past two days we have visited six furniture stores and have picked out maybe only three viable options for a couch.  Having kids, and pets we have to consider the type of material we wanted.  I want the micro fiber as that is what we have had for 16 years and it cleans up nicely, but we are considering leather.  With leather, we are afraid we will be too hot and stick to it in the Summer, but there are some really nice ones out there, most of them too dark in color however.  And, if the cat decides to puke on something, leather would be easy to clean up, because we all know cats have the habit of throwing up on anything that is fabric vs the tile floor where you can easily get to it.  To be fair, the kids manage to throw up on the carpet once in awhile too LOL.
Today, we went on another couch search and when we walked in, the sales people began to circle like vultures.  It's like the whole store begins to crawl with them whenever you walk in.  This lady met us at the door, and I think my husband and I and the boys were barely three feet in the door.  She begins to tell us about the first couch we look at, and I kindly tell her "if I need you I will let you know if we have any questions, thank you."
My husband took one of the boys to the bathroom while me and my other son looked around.  The sales lady proceeded to follow me around, whenever I sat she would give me a spiel about the couch.  The store is massive, like a warehouse, and as we made it in further, I could see her following in my peripheral vision.  Eventually, she began to point out the reclining section, and it was then, that I lost my cool.  I turned around facing her and I said "I would appreciate it, if you would let me shop, now kindly let me and my family do so!"  She finally acted a bit put out and left.  I realize they work on commission, but give me your card and I know where to find you if I have a question or want to make a purchase.  I do not handle what me and my husband call "vultures" very well.
I hope the couch shopping ends soon, because it feels like I am buying a house.  Maybe we are being too picky, but for us, this is a big purchase.  Say a little prayer for me that I don't go psycho on a sales person  LOL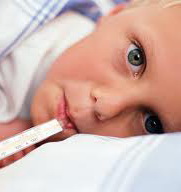 Sometimes when you're in the middle of what seems like a whirlwind of things going on, you think about some of the strangest things.  This week, one of my boys got very sick and ended up at the hospital.   While waiting in the hospital room, I heard nurses and doctors talking about signing off on meds, dispensing them and so forth….   As consumers we see the tail end of the pharmaceutical manufacturing and distribution process, the part where the medicines actually go to the patient.  Given the mountain of regulations around dispensing controlled substances and medicines, the whole process from start to finish has to be monitored and controlled.  From the production facilities all the way to the dispensation to the end consumer, every box, every case, every little bottle, every little pill that moves on the conveyors has to be tracked, monitored and accounted for.  Every little piece of the distribution puzzle has to be tracked, documented and monitored.
The complexity of managing that kind of tracking and processing is simply mind boggling.  With the advent of modern computers, there are pharmacy automation systems to handle all this stuff.  I have no idea how all these things were was done before computers were around.   Probably with an army of people to document everything, and a mountain of paperwork to go along with it, and a level of inefficiency that makes the government look lean and mean in comparison.
We take this stuff for granted, the medication is just available at the pharmacy or hospital when you need it, but when your child is struggling to catch a breath and that medicine is going to be the difference between a good or a bad outcome, you appreciate the work that has to happen behind the scenes to make it possible.

I have always loved watching the show Survivor with my husband, and I also love watching that show the Survivorman.  Both shows are completely different in how the people involved go about surviving in their environment.  I like to call Survivor a "fluffy" way to live in the wild.  I have always complained that the show itself isn't really hard core survival.
Survivorman on the other hand, is a little more true grit when it comes to living out there in the wilderness on your own.  I honestly think I would starve before I ate a bug, but I always rationalize that if I were starving I would probably entertain it, but I would have to be near death.   He has far more knowledge than I do on what is edible and what isn't.
With the end of the world always being talked about in the news and half crazed people who think they can  predict it, I have always considered having some of the things I would need to have for our family in case of a real emergency. Foods for survival like freeze dried meals,  that have a long shelf life,  can be useful just to have in case you or your family are unable to leave the house.  Now I am not predicting a world disaster, but it cannot hurt to be prepared for things that could possibly come up.
When it comes to surviving out in the wild, I can tell you I am not much help, but if I can do easy things like having flash lights with fresh batteries, warm blankets, food, water and the basics available at all times, we could all get by without having to eat a single bug  lol!  I am pretty tough but hopefully it won't involve the extremes like survivorman.  Do you have any special precautions you have taken to get by in case of an emergency?

Winner has been contacted and has responded.
Congrats to Eugene, our winner of the rockboard scooter, drawn via random.org  Enjoy your prize!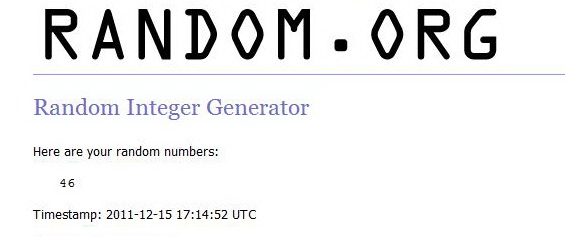 Because of you, Santa has a very large list from my boys.  In fact, every commercial that involves a toy, the boys want it.  If I happen to forget that I left the tv on, I hear "I want that!"…."mommy I want that!" echoing throughout my house.
My very favorite moment is the monopoly banking game from Hasbro.  My son comes up to me and says he wants this game because he says that the world can be ours.  I asked him what he was talking about and he said "you know mommy, all you need in one card, you swipe it and the world is yours!"  I wish it was so my son, but the only thing swiping a card will do, is put you in debt  LOL.
I have been hiding from the television set since.  Clearly this Christmas, Santa has his work cut out for him with the millions of children that may watch the cartoon network.  I have a set amount that the boys may put on that list because for me, the amount of toys that are out there for kids, is overwhelming.
As a parent, I really look closely at the things I buy for the boys because what you get for your money these days is very little.  I would rather buy toys that are going to last than some of the mass market toys.  I find that the toys the boys play with the most are Legos, Playmobil, and plain old wooden blocks.  I also find that they use their imaginations more with these toys than anything out there.  There are no batteries, no annoying sounds and I can actually see them playing with them for years.
What are your kids asking for from Santa this year?  What are some of your personal holiday gift buying limits and rules?
Halloween is right around the corner, and of course that means lots of candy.  Before I became a parent, I would conveniently raid the stash of candy that was due to be handed out to little ghosts and goblins.  I am exercising great will power this year, however, and both of my hand out bags of candy have remained successfully sealed.  Stealing candy from a baby?  I am sheepishly admitting that this is what I do after the boys go out trick or treating.  Personally, I don't want them having all of that candy and luckily they aren't old enough to notice, but I am sure those days are numbered.
I am overprotective about my chocolate, and I have been known to hide it in a location where I know only I would look.  Some of my favorites include cold Twix bars (I hide them in the vegetable drawer), and m&m's.
Just in time for Halloween, Twix did a survey that uncovers the treat behaviors and preferences of adults ages 18 to 34.
Survey results include:

The 30 year-old trick-or-treater: Nearly 7 out of 10 adults (69 percent) ages 18 to 24, and half of adults ages 25 to 34 said they would do it if they could. Trick-or-treating, that is. The only thing holding them back is dirty looks from the neighbors.
Hide and seek: More than half of all adults surveyed (52 percent) admit to hiding a treat from their loved ones to keep the treat for themselves. Most hide their treat stash in their room (41 percent) or in another "super-secret place" (41 percent).
Fruit-flavored non-chocolate Halloween treats get no respect: Only 3 percent of all adults surveyed listed fruit-flavored non-chocolate treats as their Halloween favorite. The winning treat combination? Chocolate with peanuts or peanut butter topped the list at 39 percent, followed by a chocolate and caramel combination as a close second (30 percent). Phew, good thing TWIX bars come in classic TWIX® Caramel and TWIX® Peanut Butter.
Men seek the crunch; the ladies prefer something they can chew on: When it comes to treats, women prefer chewy treats more than men do (42 percent to 33 percent), while more men than women seek out treats with a crunch (33 percent to 23 percent).
Taking candy from a baby: One quarter of all adults surveyed (26 percent) admit to taking candy from their child's Halloween stash or a friend's or co-worker's candy dish and denying it.
Sweets are social: Two out of three adults (64 percent) would rather enjoy treats with others than alone.
Most of these results definitely hold true for myself and I would definitely be trick or treating if someone wouldn't give me a dirty look.  What are your deep dark secrets when it comes to indulging in your favorite treats?  Do you do the post trick or treating raid of your kid's haul?
Thank you to Twix for providing these fun survey results!  Hope you all have a safe and wonderful Halloween!
Thanks to Cheryl and Rhea, I am now having dreams of mass proportion because of all the Grey's Anatomy I am watching.  Half the time, my dreams almost never make sense and I don't think this one does either  lol. Grey's is usually the last thing I watch before going to bed, so the fact that it occupied my dreams is no surprise.  Plus, I like looking at Patrick Dempsey so, if he wants to occupy my dreams, he is more than welcome.
I was very happy till the end, when he chose Ellen Pompeo over me, because of some stupid book he was reading. In my dream, he was reading Lionheart.  I am not even sure that  book exists in the real world, but he was talking in code.  Somehow, we were on a tour bus on our way to a football game, so he could profess his love for Meredith.  The driver didn't want to make a left hand turn onto a busy highway so, he turned around in a Ford (Im busy working on a review for the Ford Flex) dealership parking lot so he could turn at a light. Next thing I know we are trying to hide so Mickey Mouse doesn't find us.
Firstly, I don't know what Mickey Mouse is doing in my, up until now perfect dream about Patrick Dempsey.  Secondly, I don't like football, and I would have broken the tour bus so he'd have to look at me all day, instead of chasing after Meredith  LOL.  There was a swimming pool in which he and I discussed something about choosing people, when I noticed the book Lionheart in his hand.  This was my dream and no way would he see me in a swimming suit either!
So, hello!   Next time you want in my dreams Patrick, you don't get to choose, just sit there and smile at me ok???   Damn Grey's anatomy  LOL.
I have always been fascinated with Apple products and the sheer genius behind them.  Even today, I cannot live without my i-touch and my Ipad with me by my side.  My kids have a love for all the crazy apps and I just love the technology and how easy Apple products are to use.  I always stare at them like they are the puppy in the window and I love when there is an announcement about the newest product.  Apple products are just really so cool!
I am deeply saddened to know that Steve Jobs has passed away.   I knew that when he resigned, that clearly he was a very sick man at the time.  My deepest sympathies go out to him and his family because letting go of such a brilliant mind is so difficult, the loss for his family is even greater.
I know that Apple will continue to make wonderful products, that carry that little apple logo and a memory of someone who had made them great.  I will be keeping him and his family in my prayers, as well as all his friends and fans all over the world, who support his great contributions to technology.
So I haven't been on my blog much because I am addicted to Grey's Anatomy.  Thanks Cheryl and Rhea!  I had never even seen an episode of Grey's Anatomy but everyone is always talking about how good the show is, and I felt like I was beginning to miss out.
So in the past four days, on trips to the bathroom, watching the boys ride their bikes, after they go to bed, and every spare moment I get, I have been watching episodes of Grey's Anatomy.  I am currently deep into season two, and I only have 6.5 seasons to go before I am caught up and I can discuss the happenings.
I love the show and better yet, I have something to do while the husband has football occupying the tv screen.  I love hulu.com too because I can watch episodes of Grey's to my heart's content.
To say I am addicted is an understatement.  I was heartbroken when ER ended and remember my days in nursing school and watching the very first episode with my fellow nursing students.  Grey's is reminiscent of those long days walking the halls of the hospital during clinicals, and even though I am not a doctor, I can surely get all the humor.
Love, love, love Grey's Anatomy!
I have taken up running, as part of my effort to lose weight.  I haven't been on here much because I have been trying not to sit at my computer throughout the day, in order to stay active and busy.  Weight loss isn't easy, and neither is being a stay at home mom.  Both are some of the hardest things I have ever had to do.  Somehow you manage to get through them both, but not without disappointments, frustrations and moments you feel successful.
I have been having a horrible week, where everything is purely up and down, including my weight.  My husband is trying to convince me it is me gaining muscle, but with my age, I am not so sure.  I guess hormones can play a part in how we lose weight, once we get into our thirties.  I have been having some horrendous battles with one of my boys, the ones where you are at your wits end wondering how you need to revamp your parenting style.  For all those "perfect" parents out there who say they don't have problems with their own kids, you are lying to yourself and you aren't fooling me.
The boys are now 5, and they still nap, well usually.  One of my sons has always been difficult to get to sleep.  He can go without a nap, but I instantly notice behavior problems when he hasn't slept enough.  He hasn't napped once this week and every day around the same time, it's like I'm putting on my battle gear, and going to war.  Naturally, I am crabby as a result.
I have been running on the treadmill, and I am on a program that eventually will lead to me running for a full 30 min.  It has to be one of the hardest things I have done.  My goal and part of my bucket list is to run a marathon.  But, like parenting, losing weight and exercising can be harder than anything you do.  The scale hasn't moved in a few days and it has even went up and then down and then up withing a pound or two.  Meanwhile, I am up running to Beyonce, Train, and Lady GaGa, saying things like "dear God, I think I'm about to die."  When you are out of shape and have never ran in your life, running for one minute is doable, two minutes, you start to watch the time on the treadmill and say things like "crap, it's only been fifteen seconds?"  At three minutes, you are thinking about how the hell you can possibly stay on this thing without being rolled off into the closet behind you, along with curse words, and intermittent crying.  I haven't even reached the point in my running program where I am running four full minutes.  The way it works, I run for 3, or 2 minutes and then walk for one. I am on day ten of the program and eventually at the end you will be able to run for thirty full minutes.  Then when you step on the scale and it says you've gone nowhere, it is a recipe for quitting.  The only positive is that running is getting easier, but I am convinced the scale may be broke.
It isn't all a bed of roses. weight loss or parenting.  But, in either case, you have to just keep going, as I here Dory in Finding Nemo saying "just keep swimming, just keep swimming."   What keeps you motivated and positive?