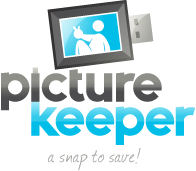 This day and age everything seems to be reliant on computers.  I know that I am on mine close to 8 hours a day and it is where I do a majority of all my writing and storing of just about everything.  Since we are smack in the middle of the digital age when it comes to cameras and taking pictures, it is only natural that you are storing them on your computer. When it comes to backing up images on your computer I bet a lot of us fail miserably.
I take tons and tons of pictures of the boys and I will have to sheepishly admit, that I don't have too many of them hanging on my walls. Let's face it in the digital age of picture taking, we all get lazy and get all too comfortable with the idea that we have them stored somewhere on our hard drive.  The reality of it is, that, hard drives fail and ultimately put you at risk for losing all of your precious memories.  My husband has a server in which he keeps a lot of our important files and photos on, but even then, I like to keep a disk or something that holds my pictures in a safe location far away from the computer.  Anything can happen and knowing that I have some alternate location for storing my photos eases my mind.
Up until now, there really wasn't an easy way to gather all of my pictures on my computer.   I store all of my photos in different locations on my hard drive.  I have photo files dedicated to reviews that I do here, my photography business stuff is stored in another file, and the pictures of my boys are in another.   So everything is sort of all over, and wouldn't it be nice to just be able to  have a device that does all the work for you and gathers all the pictures on your computer, organizes them, and wahlah, you have them all together?
Well now there is a simple solution, and what I like to call my magical anti-stress device, called the Picture Keeper. I was recently given a Picture Keeper to try and I am very impressed!  The Picture Keeper is a little USB flash drive that creates a backup of your images simple by plugging it in your computer and clicking the "start backup" button.  Then it works its magic and finds all images with jpg extensions on the computer. If you wish to backup other images with a different extension there are advanced option to where it can save additional file types.   The folders and sub-folders are copied just as they are on you computer! And it gets even better. If you have multiple computers, which I do, you can just plug it in on the next computer and do the same thing.  There is no special setting, and Picture Keeper does the work.  When you want to go back in and update your files and do another backup, you don't have to remember what files you have or haven't gotten because the Picture Keeper will do that all for you as well. Do they make husbands like this? LOL
Being someone who takes a lot of pictures and in the photography business, I am always conscious of the fact that I have so many pictures and that computers do fail, and having some other form of a back up is critical. The Picture Keeper is nice because I can set up a few different backups and store a few of these flash drives in various locations. I would recommend getting several,  and keeping one in your home, giving one to a trusted family member to hang on to, and maybe keeping one in another location. This way you have multiple back ups in case something happens with your home then you have all your memories preserved.  Just to see how it worked, I plugged it into my laptop and let it go.  Later when I did a backup on my main computer with all my photos, it was just as simple.
ABOUT PICTURE KEEPER
Inventor Matthew Stanchie knew there had to be a better way to backup digital images. Despite working
for Hewlett-Packard, the thought of backing up his personal photos gave him a headache, and he could
only image what others without a background in computers went through. So, he created a user-friendly
program that automates the task (making sure to get the approval of an evaluator from his target
demographic—his wife.) Picture Keeper plugs into any PC, including Macs, and copies all images with
one click. With Picture Keeper, it's a snap to save.
Picture Keeper is available in 4GB, 8GB and 16GB sizes online at www.picturekeeper.com.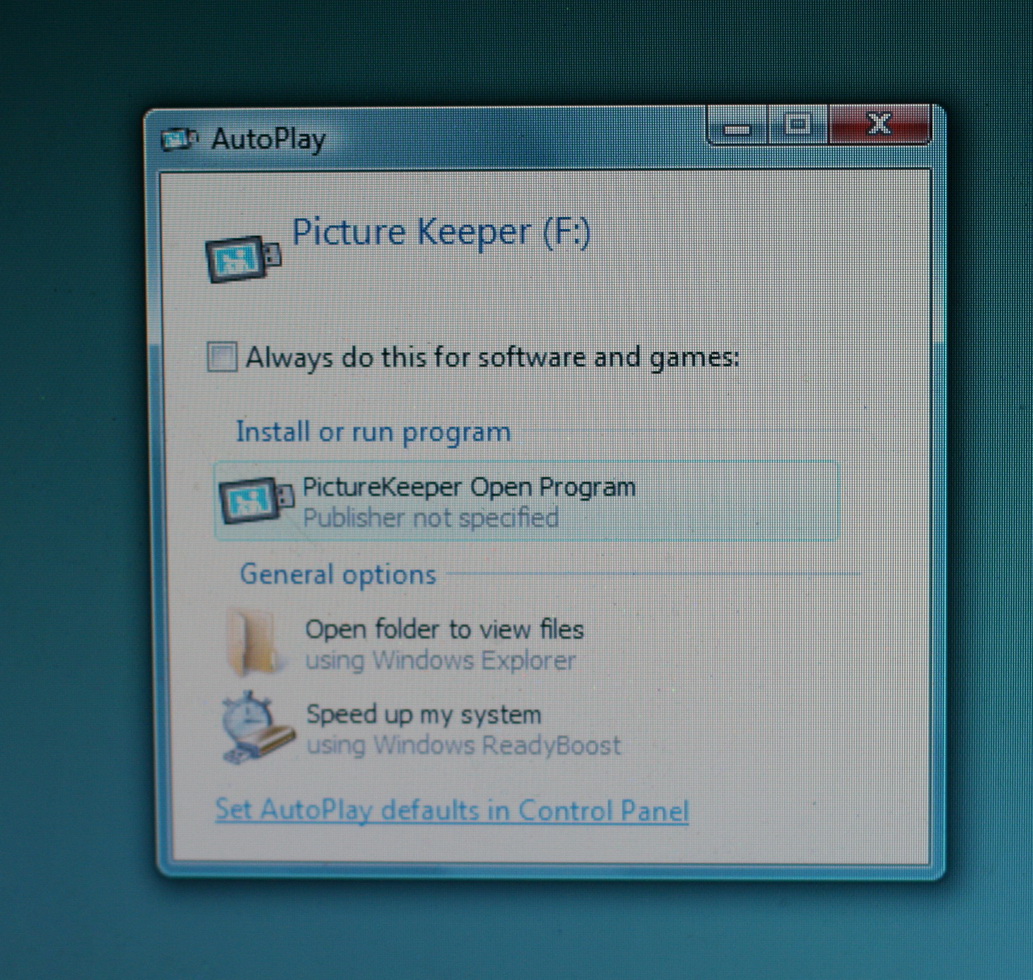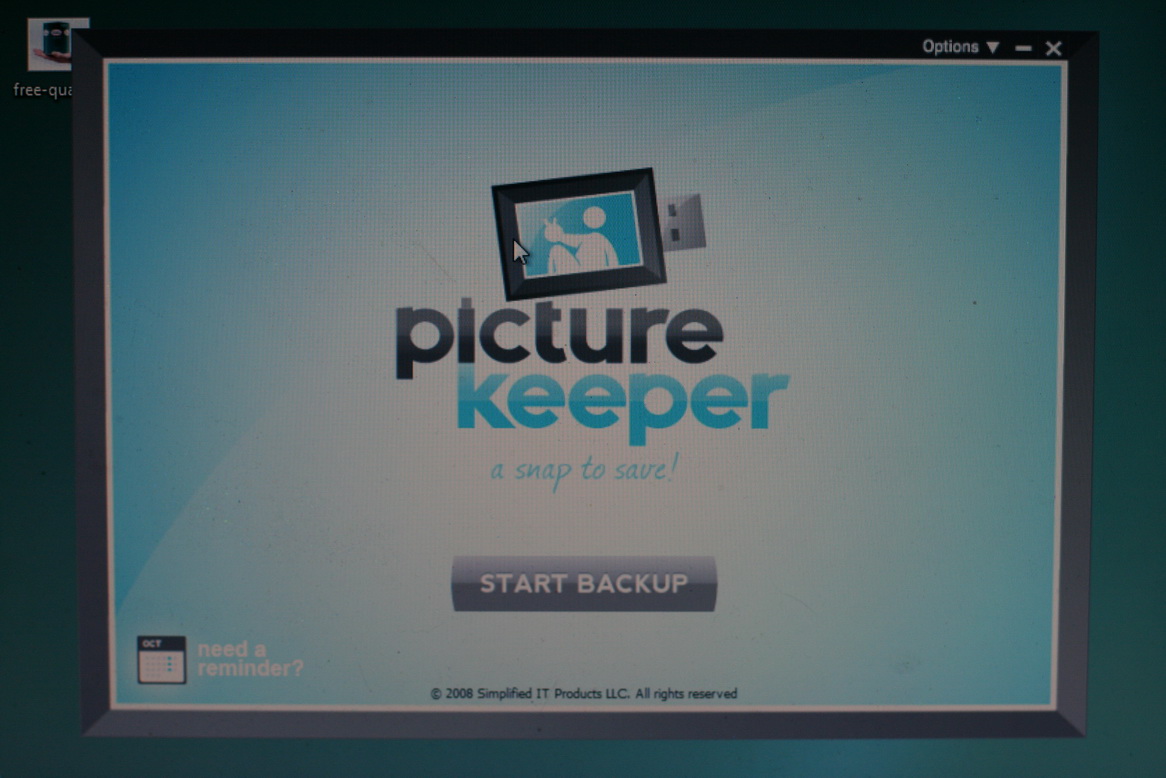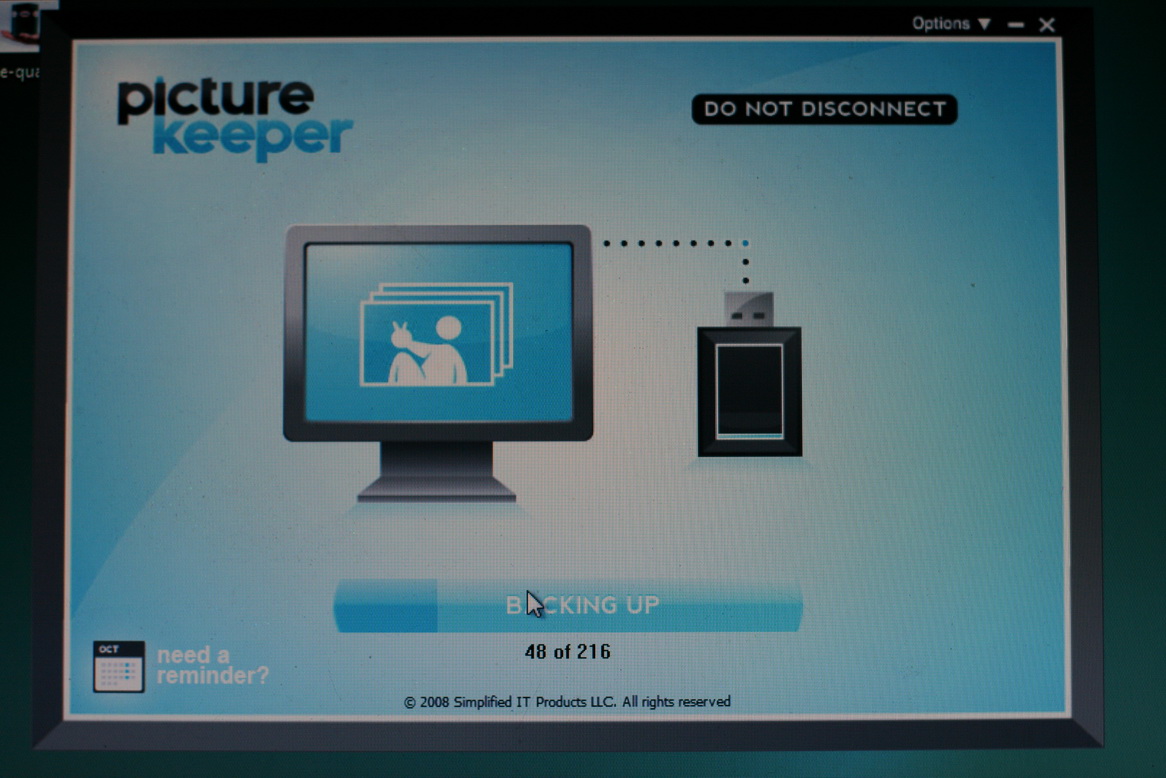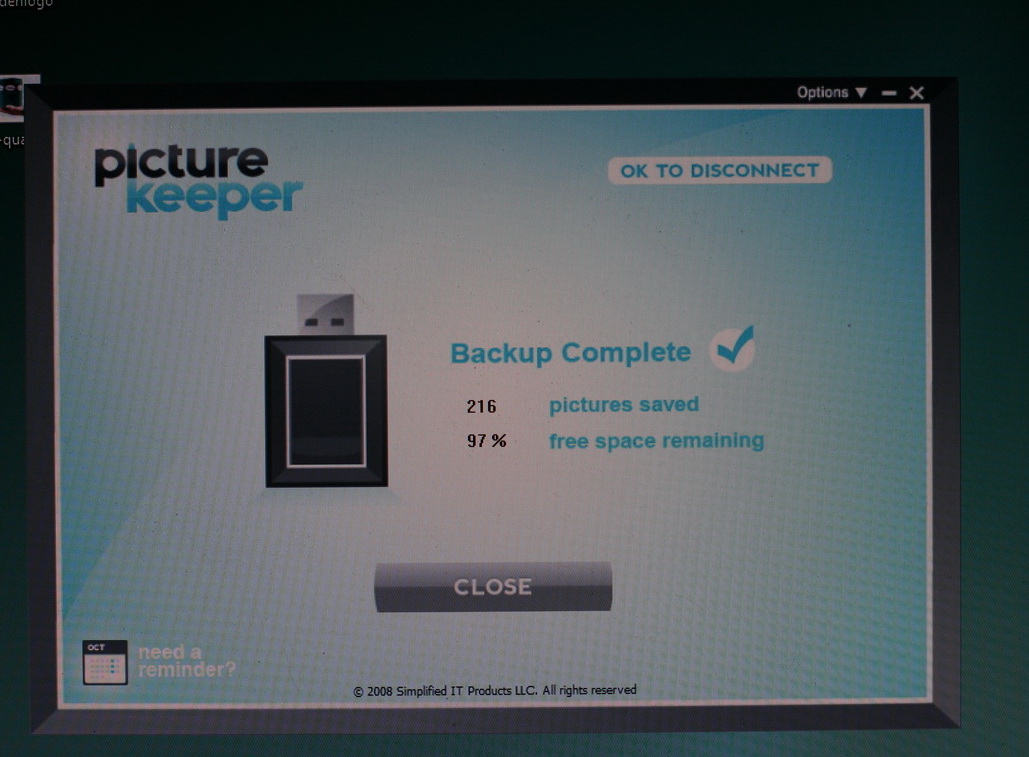 I was amazed at how fast all my files were backed up and how easy it was to use. Anything that can make my life easier, is a huge plus. The Picture Keeper is so awesome that Dr. Toy awarded them with a Best Vacation Product for Summer 2009 Award. I definitely give The Picture keeper the mom seal of approval and I applaud it's ease of use. It isn't a complicated gadget and yet it is worth a million dollars if something ever happens to your photos. Picture Keeper retails for 8GB ($39.99) and 16GB ($59.99).  The price is worth it when you consider how much it would be if you lost all of your photos!
Would you like to win a Picture Keeper of your very own??? DoubleBugs is giving away an 8GB Picture Keeper to one lucky reader.
THIS CONTEST IS CLOSED

Here's what you gotta do.
Mandatory
Leave me a comment and tell me one of your worst nightmares in losing your photos or why you think you might like to have a Picture Keeper.
For Additional Entries
You can tweet about this contest
Blog about this contest
Subscribe to my feed
Add me to twitter
Add me to your technorati favorites
Grab my button
Winners are Chosen Via Random.org
If Winner does not respond in 48 hours a new winner will be drawn
Contest Starts June 28, 2009, and Ends July 31, 2009

Every year that Father's Day rolls around, I find myself racking my brain for a gift for my Dad and for my husband.  I have such a hard time trying to figure out a gift to buy them because I just don't know what guys like to begin with.  I can usually use all the help I can get and  with this economy, saving money is a big plus when it comes to shopping for something extra outside of the necessities.
With Father's Day fast approaching, PayPal Shoppingis a great resource for finding gift ideas for Dad this year.  I didn't even know that PayPal offered this service or I would have visited much sooner!  The site is really easy to navigate and search as well.  They are offering some fabulous deals right now on things for the man in your life.
Here are just a few of some of their great deals
For the sporty dad:
$20 off of any purchase over $100 at Sports Authority including a golf club set, camping gear, sports gear, etc. when purchased through PayPal Shopping.
For the gadget dad:
With PayPal, you can receive 15% off items like a 52″ Sharp AQUOS 1080 LCD HDTV plus free shipping – perfect for baseball season! (And perfect for my bedroom and chick flick movies for mom  shhhh!)
Other great items and discounts for dad available through PayPal Shopping:
25% off any item oneBags.com including laptop cases, wallets and more.
Free shipping of any purchase of $49 or more at Zales.com – so get that watch dad has always wanted! And toss in a diamond for me, or ill settle for a necklace
Using PayPal Shopping can save you a whole lot of time and money and you can shop in your jammies! You can surely find a great gift that Dad will love and maybe even a few gifts for yourself with the extra cash you will save *wink*   Visit PayPal Shopping for a great deal!

I make potato salad a lot during the summer and grew up eating it because we made it for family functions.  We always boiled the potatoes, had to let them cool and then peeled them.  I was just sent a really cool video on how to do this, and I am gonna try it the next time I make potato salad. I must be living in the dark ages to have not figured this one out sooner.   So cool!

Ever wonder what you did with your time before you had kids? Since having my two, I often wonder exactly that. It seems that there aren't enough hours in my day anymore, and I find myself wishing for a spare eight on days like today.
You need a time out:
When you have a safety gate in place at the bottom of the stairs and your toddler has made it up the stairs (in spite of your preventative efforts) and has managed to climb on the outside spindles and is dangling at the top. In turn giving mom a heart attack.
When you are stuck in the bathroom with no toilet paper trying to describe to your toddlers exactly where to find it. They brought me a diaper instead. I suppose if it were my size it would do the trick! I later got a soggy roll, that had been dropped in the other toilet, but it made me smile.
But seriously, you need to take some "me" moments when you are at home with your children all day. It will make you a much better mom in the long run. I am slowly beginning to understand that it doesn't make me a bad person for wanting or taking a moment for myself. I have also come to the conclusion that going to the grocery store, is not a time out for me. It is a chore to go to the store, but for some, that may be a good thing to do.
Tonight, when my dear husband got home, I let him play with the boys, and I went into our bedroom, locked the door, and watched 30 min of a tv show in the dark on my laptop, then I took a hot shower. That 45 min to myself made a huge difference in how I handled the rest of the evening. I was much less crabby, the boys weren't crabby and both my husband and I got to enjoy their bath and bedtime because, I wasn't running around to get a million things done plus my shower. Everything was done, and I got to enjoy our family time.
Sometimes I just close the door and sit in the dark and cry, but even crying has its benefits. The best time out I have ever had was in a dark room where I cried because I loved my boys so much and couldn't imagine life without them, and how truly thankful I was for all the stress, all the laughs and how much they have changed my life. Hormonal I guess lol.
This is why time outs are so important. And what you do for a tim eout is strictly up to you. They make you a better mommy, they make you more thankful for your life and your family, and give you a chance to reconnect with yourself and motivate you to get through the next day. Take a deep breath and take a moment for you!

During the winter months my skin seems to be more affected by dryness and irritation.   With the heat blowing constantly, and little or no humidity, my skin seems to suffer.  Combine that with the fact that, I am a mother, and that means my hands are always washing or cleaning something a trillion times in a day.  There is nothing worse than itchy, dried out, chemically exposed skin.  That is why skin care is so important.
I have slathered many bottles of lotion on myself in efforts to kill the flaky alligator skin I have.  So I guess you can say I have tried enough to know what does and doesn't work well.   When trying out lotion, I really pay attention to how the stuff goes on.  If there is anything I hate, it is lotion that goes on and doesn't ever go away!  There isn't anything worse than a greasy/oily lotion that if you stood in the shower you'd be a commercial for Rain-X.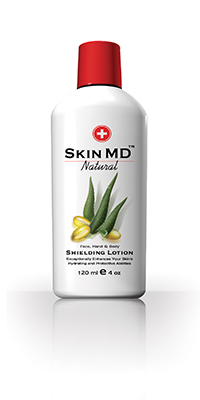 It wasn't till recently that I got to try Skin MD Natural with SPF 15, and I must say I really like this stuff.   It is such a great product for us moms because it provides the hydration that your skin needs, while providing a protective barrier to all the moisture robbing elements that we are exposed to on a daily basis.  I never had the issue with it being greasy and it sort of just disappears into my skin and leaves my hands feeling really good.   I love the fact that I can reapply whenever I need to without feeling like I was dipped in Crisco.
What is a shielding lotion?
Shielding lotions are basically lotions that bond with the dead skin cells of the epidermis, forming a protective layer with the outer-most layer. This protective layer is virtually the same as what was naturally formed with the outer-most layer of skin cells and the skin's own natural oils and lipids, up until about 100 years ago – before modern life and frequent hand washing stripped it away. This protective layer helps prevents irritating substances from penetrating the skin and getting into its deeper layers. Additionally, it helps to retain the natural moisture and oils, which are responsible for the skin's elasticity and integrity, thus helping the skin to rejuvenate itself.
Skin MD Natural utilizes the latest developments in skin care technology as well as the most effective natural ingredients to restore your outer layer of skin's natural ability to protect against dangerous toxins and irritants as well as to reduce the loss of natural oils and moisture. A shielding lotion replaces the barrier that's stripped away with the daily use of most soaps and cleansers. Plus, Skin MD, is not tested on animals, is fragrance free and hypoallergenic.   This is perfect if you have sensitive skin like I do.
Give Skin MD a try it is definitely worth it, especially now during the winter months.  It is the good stuff!
So over the last week the boys had colds.  For Christmas, they got a workbench from Grandma and Grandpa, and a whole bunch of  tools.   This seems to be their new thing, and they use anything and everything as a tool to work on their cars and even mommy's feet (I guess they think they need help).
I was cleaning up some dishes in the kitchen and bubs was quietly playing with his power screwdriver, when I peeked around the corner to see what he was doing.  When I looked, I instantly had to hold back my laughter and ran to get the camera!   I guess this is one way to relieve a stuffy nose!   Too Funny!
Ok so here's the deal. I decided to try this out. I know that Mondays are hard because you are busy getting back into the swing of things. Being a stay at home mom means my husband goes back to work and I am again working solo in all things household. I figured that I would share my dinner with you, and maybe it will help give you some ideas. I know from experience that it is so easy to get in a rut when it comes to thinking of what to make for dinner, and for alot of families you need things that are fairly easy to make.
The meals I make aren't foo foo either because being a mom of twins doen't give me a whole lot of time to fancy things up. And, I don't think toddlers care just as long as their bellies are full.
So here is today's meal!
Chicken in the crock
I just toss in 4- 6 boneless chicken breasts
1 carton of chicken stock (usually use Swanson)
2 cans of Campbells Cream of Chicken and Mushroom Soup
Toss it in the crockpot and let it go on high for about 6-8 hours
Fresh Garden Salad (toss in whatever you want…I like to buy the bagged lettuce and wash it, add a tomato, cucumber, a few grapes, and some cheese…green goddess dressing is our fav)
Steamed Broccoli (The Birdseye Steamfresh broccoli is perfect! I just add a little butter, sprinkle with salt and garlic powder)

Au Gratin Potatoes (I use the Betty Crocker ones out of the box but if you are industrious you can make your own homemade ones)
Fresh Frozen Peaches (I buy the ones at whole foods, thaw them out just a little and sprinkle with a little brown sugar and cinnamon or just a little plain sugar…the boys love these!)
This is a fairly simple meal to make and the chicken is so good.  You can also serve the chicken over rice or noodles as an alternative.   Here is my meal in pictures!  It doesn't look gourmet but the plates were cleaned!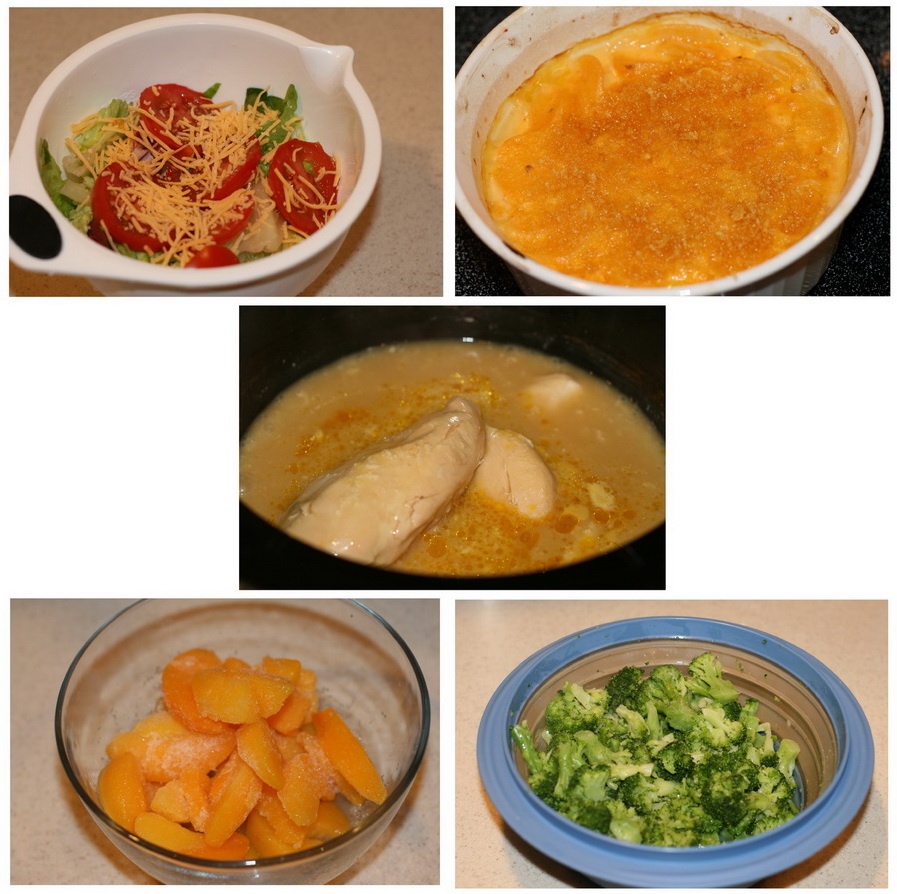 Share your Monday Dinner Ideas!

I have always been a huge fan of Avon products.  I can remember them from when I was child, so they have been around for a long time which tells you something about their products.   I love to get their catalogs and especially during the holidays, because they offer such a wide variety of things that can be given as gifts or just to pamper yourself.   The prices are reasonable too, which is a big plus, when you are on a tight budget.   They have things for the home, cosmetics, stuff for the kids and for the men in your life.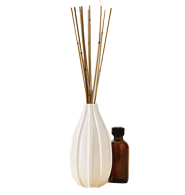 Around this time of the year, I am a huge fan of all the sights and smells that surround the holiday season, and I have always been a fan of lighting candles throughout my home.   I have just recently been introduced to the reed diffusers, and have always seen them in the stores but have never tried them personally.  I was very excited to try Avon's Botanical Reed Diffuser (19.99).  Natural bamboo reeds absorb scented oil and diffuse fragrance throughout your home and the scent isn't too overpowering.   I love the Summer Blossom scent.  It actually brings warmth into the home when it's cold outside.   Avon's reed diffuser, is perfect for a housewarming gift, a gift to yourself, or for holiday giving.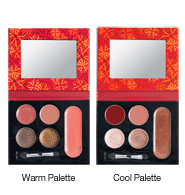 Not only can you beautify your home, but  you can have all your personal beauty essentials all in a compact location with Jillian Dempsey for AVON Essential Beauty Palette ($7.99). This fabulous palette includes 2 lip colors, 2 eyeshadows, 1 blush and a 2 sided applicator and mirror. This is perfect for your purse and for those quick touch ups when you are on the run. They are available in both cool and warm palettes. They are also great for gift giving and stocking stuffers!

DoubleBugs would like to offer it's readers, the chance to win Avon's Botanical Reed Diffuser and an Essential Beauty Palette! Also for all your shopping needs by entering the code JINGLE30 you will be entitled to free standard shipping with a $30 order when you shop with an eRepresentative. This offer expires on January 1, 2009.


Here's all ya gotta do:
Visit the Avon site and let me know what your favorite product or products are and leave me a commant here.
Please leave me an email or way to contact you if you win.
If the chosen winner does not respond in two days, a new winner will be chosen.
Contest starts December 2,2008 and ends December 16, 2008.
Good Luck!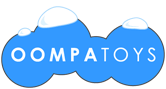 When you have young children, you undoubtedly have a whole myriad of toys laying about.   I have one room in the house designated for their stuff.  I found in the boys' two short years, that there are toys that just aren't going to last and ones that I know will be around for a long time.   Of my most favorite things, are their wooden toys.  I'll admit I am a sucker for them.   There is something about the quality of wooden toys, when you first open the box and get a glimpse of them.  I find myself wanting to put them up on my mantle or hording them like my prized possesion.  They aren't the toys that you just give away.
With wooden toys there is something magical about them for children.  They are usually fairly simplistic in design, but my kids seem to play with them the most.  Not only that, they encourage them to use their imagination, whether it is making a tower or a tunnel, or making walls or making their wooden lion roar.  For me, that is worth it's weight in gold, because this day and age, it seems like we encourage that less with television, and toys that are battery operated.  Wooden toys are such a refreshing change from that.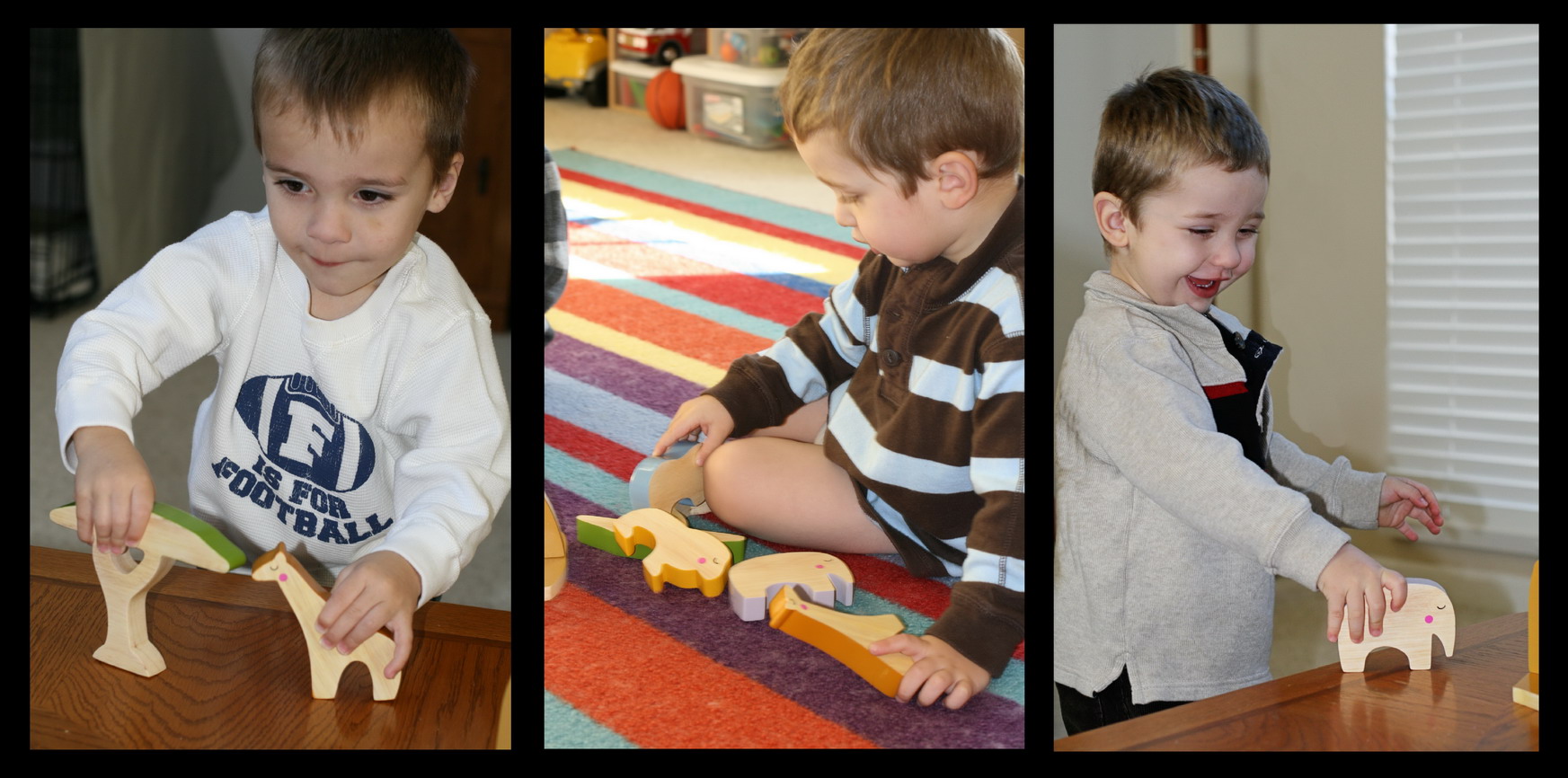 When I was offered the opportunity to review Cheekeyes, I immediately snatched up the offer.  I love to see what is out there with regards to wooden toys.  These totally too cute wooden toys are not only durable but are made from eco-friendly rubberwood.  Handmade and partially painted, each of the Cheekeyes is unique; there are no two the same. From the hands of Dutch designer Rogier van Zijp emerged Arctic, African, Forest and Farm animal sets plus Dinosaurs, these animals sport a distinctive red cheek and painted eye (reflected in their name, Cheekeyes) that will endear them to children and caregivers alike. They are very smooth (as all wooden toys should be) and they have paint only on the sides.  When I told my Dutch husband about where these toys came from, he seemed rather proud. The 2009 Oppenheim Toy Portfolio has given Cheekeyes its prestigious Platinum Award for one of this year's best preschool toys.
We received the African Animals set, which included whimsical interpretations of a lion, hippopotamus, rhinoceros, elephant and giraffe.  Cheekeyes also has various wooden scenery additions such as rocks and trees to make your little ones animal menagerie complete.  I found myself making the giraffe eat the imaginary leaves off the trees, and the rhino took a nap on the rock.  The boys got such a kick out of mommy playing with them and what a great way to spend family time.  These will be around for a very long time to come and the boys simply adore them already.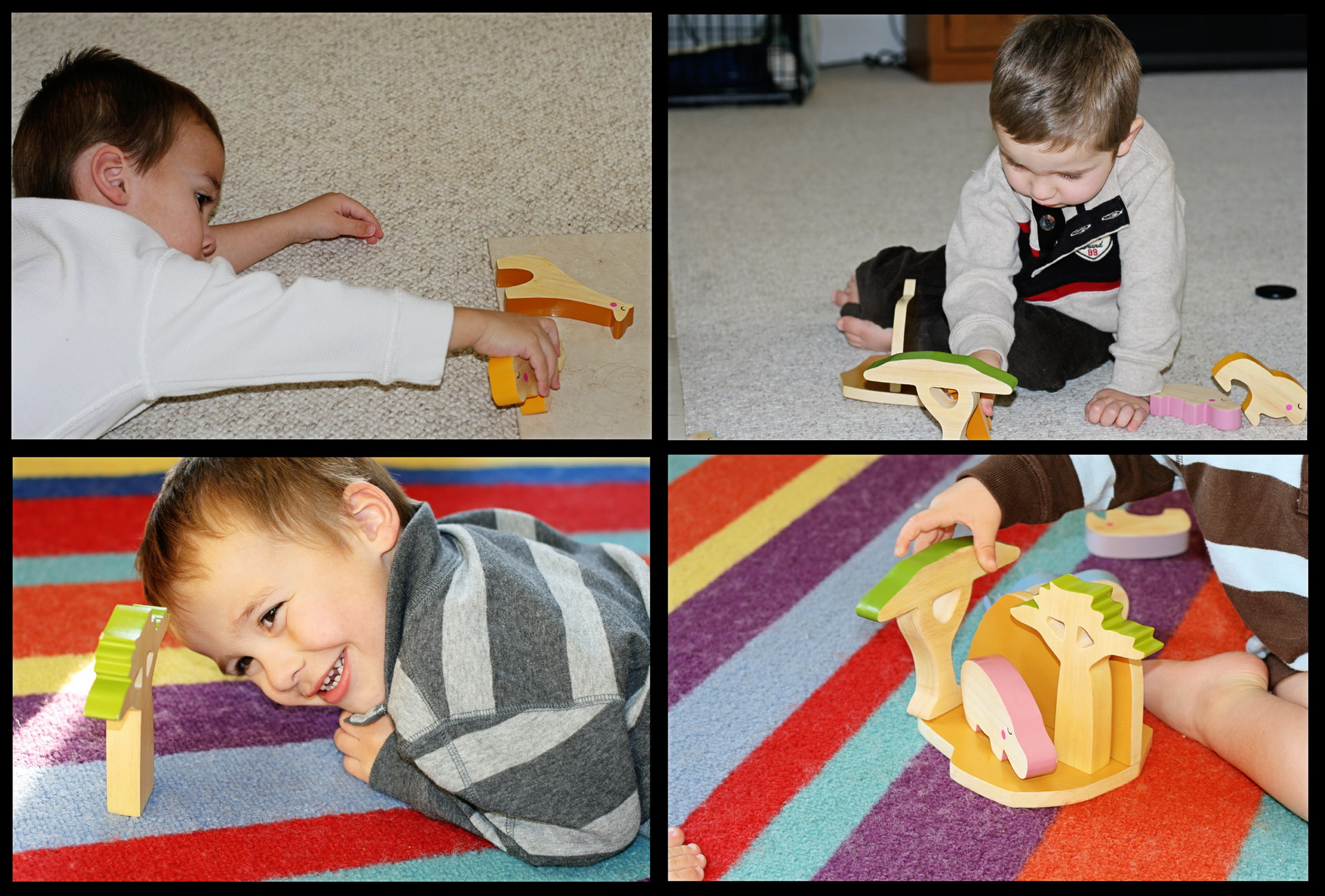 Forest Animal Set ($29.99)
The Forest Animal set comes complete with a bison,
wild boar, wolf, goat, and grizzly bear. Cave and tree
sets sold separately, $16.99 each.
African Animal Set ($29.99)
The African Animal set makes a charming collection
of inhabitants for your desert terrain, which includes a
lion, hippopotamus, rhinoceros, elephant and giraffe.
Tree set and rock sold separately, $16.99 each.
Arctic Animal Set ($29.99)
The Arctic Animal Set includes all of your
favorite polar critters, including an orca, seal,
whale, penguin and polar bear. Icebergs sold
separately, $16.99 each.
Farm Animal Set ($29.99)
The farm animal set includes all your favorite
barnyard critters, including a sheep, pig, goat,
cow and horse. Fence set and tree sets sold
separately, $16.99 each.

Cheekeyes are available online at Oompa toys and would make a perfect gift for this holiday season for your special little someone.  What a perfect way to make their holiday light up.

THIS CONTEST IS NOW CLOSED THANK YOU TO ALL WHO ENTERED!!

Would you like to win a set of Cheekeyeys animals for your own special someone this holiday season.  DoubleBugs and Oompa toys are giving away one set of your choice to one lucky winner!
Here's all ya gotta do!
Just visit Oompa Toys and tell me what set of Cheekeyes you would like and something else you like about the Oompa site.
Leave me an email so I have a way to contact you if you win
Winner has two days to respond or another is chosen.
Contest Starts November 24, 2008 and Ends December 8, 2008
Good Luck!!!

I am a huge fan of the fashionable yet posh ways in which we can help save the environment.   We do a lot of shopping at Whole Foods and such, and we always have reusable bags with us, or we recycle the paper bags that we have.   Let's face it, the reusable bags you typically get aren't very fun or trendy looking.  At least if you are going to save the Earth, you should have some fun doing it!
The average family uses about 1,000 plastic bags a year!  Most of them end up in landfills where they sit for an astonishing 1,000 years before they decompose and do even more damage to the soil.  That's a pretty shocking statistic and one big mess I don't want to help pass on to future generations.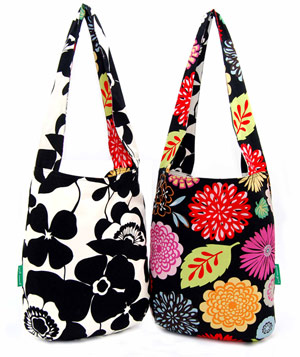 I was recently given the opportunity to review Green Girl reusable eco-totes especially designed for women.  They are perfect for shopping, a day at the beach, or trips to the gym. And one of the coolest features is that they are reversible!  Each side has a fun bold pattern to fit your stylish mood for the day.   These hip bags are made of machine washable cotton, and have plenty of room for all your stuff. The straps are super comfy which is a plus for busy moms on the go, and especially when you are lugging kiddos around.  And after your shopping spree, or day at the beach, you simply roll up the bag and secure it with Green Girl's signature silver ring so you can store it in your purse or glove compartment.

Green Girl eco totes ($45) are now available nationwide, and at Lily Pad Baby and coming soon Green Girl World. Eco-totes are perfect for holiday giving too…try stuffing one with fun stuff for the holidays!   Get yours now and start saving the Earth!
Green Girl will also offer, jute totes that say it all with eco-inspired messages, kids' totes, a bath, body and home line, jewelry and more!