My boys are just at the age where they are interested in music and singing songs and are growing leaps and bounds in their development. Sometimes with their short attention span it is hard to hold their interest to any one thing for very long, before they are on to the next. So any toy that holds their interest for longer than a few minutes is simply at the top of my list.
I am a huge fan of toys that inspire imagination or toys that actually teach the boys something so it is a learning experience. So many toys today have batteries but I swear they are there only to annoy parents rather than provide anything useful. I was recently introduced to SmartE Bear and I instantly fell in love with him and everything about this soft, smart, cute and cuddly bear. This bear is simply brilliant (literally!).  Designed by Intellitoys in a joint effort with Kids Preferred, SmartE Bear combines a little bit of the traditional with technology and brings your child a fun and interactive toy that can tell stories, play simon says, or even sing them to sleep. Together they created the newest software tucked in a very soft bear, dog and cat. These technology-friendly pals are simple to program and easy to customize.  You simply connect SmartE to your computer and you can download songs, stories and a whole lot more!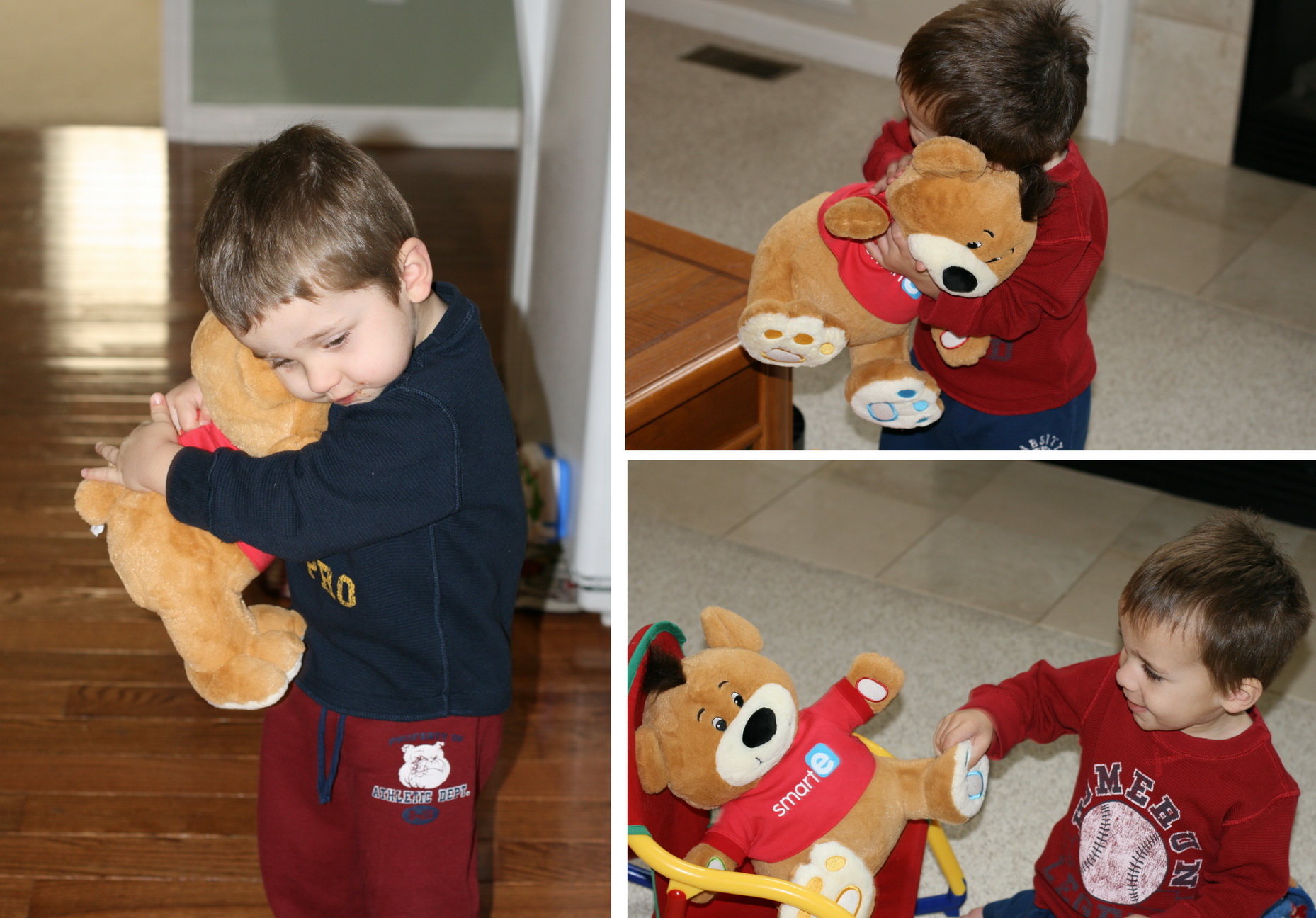 One of the boys' favorite songs is "Twinkle Twinkle Little Star" so I went in and downloaded it onto the bear and played it for them. Neither one of them wanted to put it down after that, and well when I put "Jingle Bells" on there, Mommy had a hard time getting the bear away long enough to adjust the volume.
This one is definitely a keeper and well I found myself playing with SmartE well after they went to bed.  It is just so much fun!  This would make a really fantastic gift for the holidays and is sure to put a huge smile on any kids face.   I know my two just love it!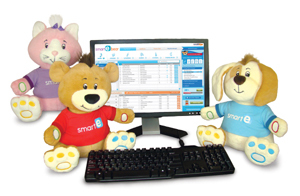 Smart-e-bear • $79.99 • Ages 2+
Designed primarily for non-reading 2 to 6 year olds, smart-e-dog, cat or bear encourages children to discover and explore through a library of literally thousands of award-winning songs, interactive stories, educational games and other content that parents can selectively purchase through the Internet and download to the toy with a super-easy USB connection. Measuring 13" tall, this plush pal utilizes electronics about the size of a deck of cards. The squeezable, adorable animals will enchant little ones with their "smarts" from hearing a song to reading a story to playing a game. There's always something for kids to discover as the software changes and grows with the child's interests from the nursery to kindergarten.


DoubleBugs is offering its readers the chance to win a SmartE Bear, Dog or Cat of their choice!
All you have to do is visit SmartE, take a little tour in the Learn more section and check out all the fun things you can download.  Come back here and leave me a comment on what you would download if you won a SmartE and which one you would choose.
Leave me an email so I can contact you if you win
Good Luck
Deadline is December 17, 2008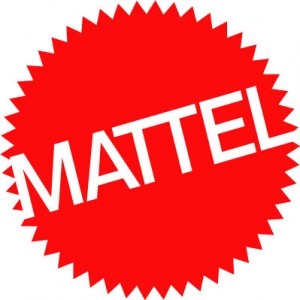 Both of my boys are car fanatics, so naturally when they get a car it is the greatest thing on earth to them.  Monkey has to be my biggest fan and he loves to line up his matchbox cars, and count them, and drive them into imaginary garages and use his books as ramps.   He is already two and his imaginary play impresses me.
Naturally when they opened up their power scout and skull mountain they were just as giddy with excitement as I am when I get something new.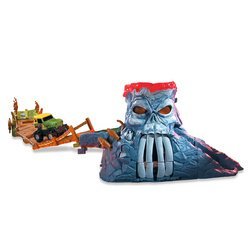 Mattel Matchbox Land Skull Mountain Playset is the ultimate test for the super scouts where treacherous roads and falling boulders are just the beginning of a challenging and treacherous journey. Use the super scout 4x4s all-wheel drive to master the crushing climb to the top of Skull Mountain and then get ready for a frightfully good time inside the skull. Sure to inspire loads of manipulative fun and imaginative play, Skull Mountain features enough challenging barriers and touch-point obstacles to impress even the bravest explorer, power scout included!
Power Scout vehicles are tough enough to take any terrain. The Power Scouts vehicles go from neutral freewheeling mode to battery-powered all-wheel drive, and all you have to do is give it a tap on the back of the truck to activate the motor.  These cool new battery powered vehicles have super-grip tires to climb the steepest inclines. Battery included.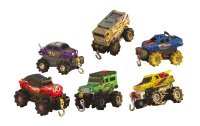 You can find power scouts and most toy store locations and online at Amazon.com and they are small enough that they are perfect for little hands.
POWER SCOUTS™ SKULL MOUNTAIN
ARP: $32.39 Ages: 3+ Available: Fall 2008
POWER SCOUTS™ VEHICLES
ARP: $6.99 Ages: 3+ Available: Fall 2008


Their Vision
At Plan Toys their vision has been to create toys that inspire children's imagination as well as promote their physical and intellectual development. They are also proving that it is possible to maintain superior quality standards while following a path of environmental and social responsibility.
About Plan Toys
Plan Toys is the first company to manufacture toys using wood from rubber trees that no longer provide latex. The trees grow to heights of 50 feet or more. The sap from the rubberwood tree is the world's primary source of natural rubber. After about 25 years, the latex yield decreases and the trees are usually cut down and burned. Instead of wasting this valuable resource, they build their toys from the rubberwood which helps preserve the delicate balance of our eco system. There is no deforestation involved in the harvesting of rubberwood, as felled trees are replanted with new ones. Rubberwood is an eco-friendly, sustainable, high quality wood. The paper used in their packaging is recyclable which further reduces waste and our plants use state of the art solar energy. Our plants use state of the art solar energy and biomass (fuel from biodegradable organic material).  This is pretty impressive!  Not only because of the way they use these otherwise wasted trees but the fact that they can turn them into wonderful and safe toys.
I  love toys that are of good quality and wooden ones at that.   These toys almost always seem to stand the test of time and fair better than a lot of the mass market toys out there.  I can remember as a child the wooden toys my grandmother had and she still had them when I was 28!  I would much rather give the boys something simplistic that encourages the use of their imagination, than a toy that only has one function.   I was given the chance to review Plan toys and I am impressed with their quality and most importantly their use of safe eco-friendly materials.
Plan Toys' Stacking Tree ($20) is so cool! This stacking set is designed based on the concept of nature. Each wooden piece can be stacked to form different kinds of trees. Children can learn the color variation and size. I took it out of the box and the boys were instantly tugging at my pants saying "mommy play, mommy play."   Both of them went right to work taking the pieces off the spindle and re-stacking them how they saw fit.  Monkey  loves just spinning the pieces on the spindle, and stacking them as well.   They loved doing this over and over and after I put it up earlier in the day, they went right back to it after they woke up.  So far they have stacked according to color, and mixed it up, there is no right or wrong way for little imaginations.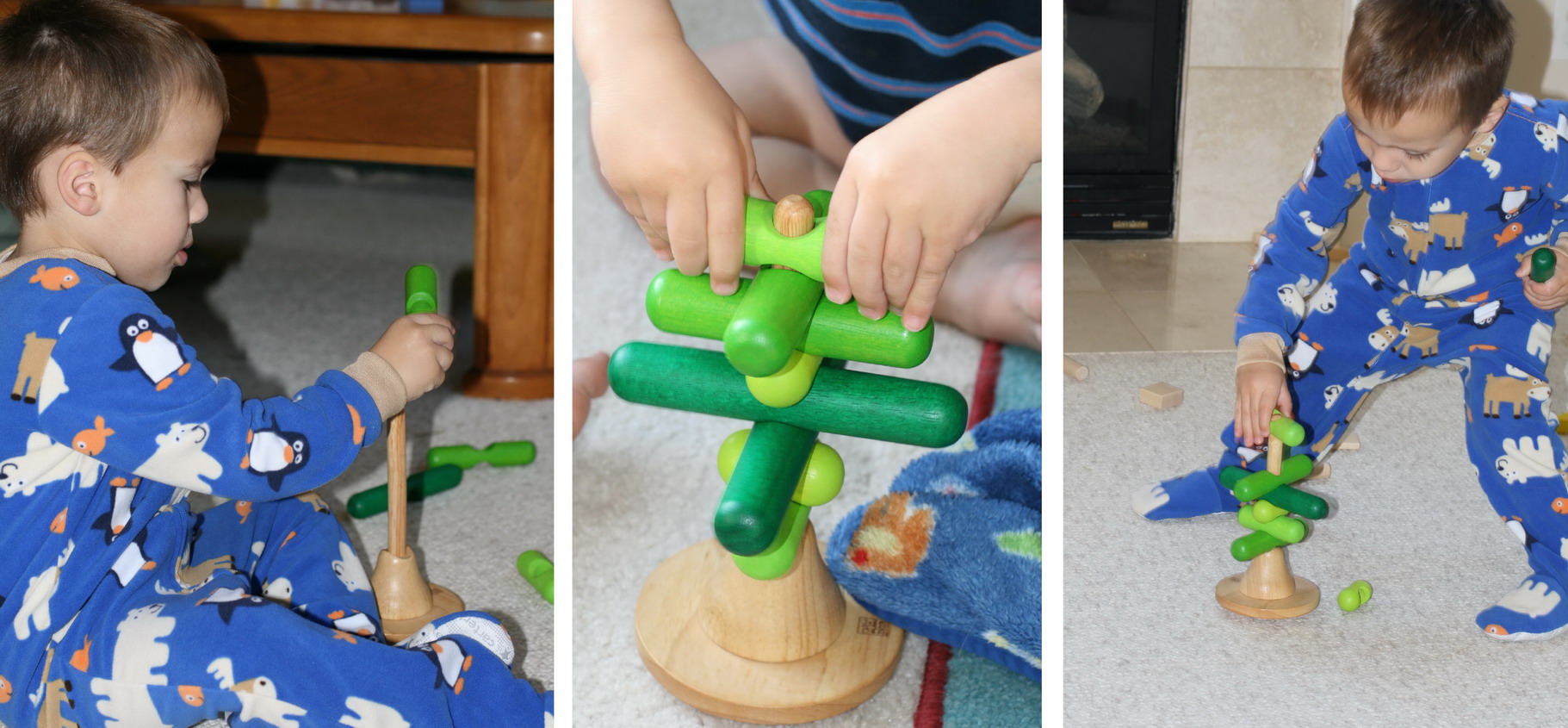 We also go the opportunity to try Plan Toys redesigned 50 blocks ($20). The set contains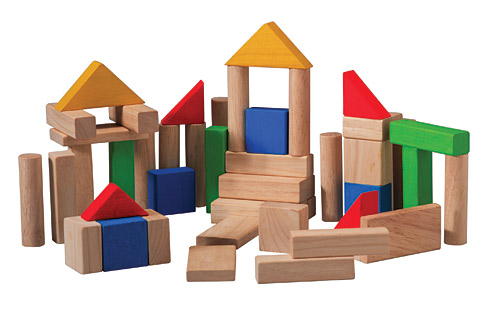 36 natural blocks and 14 colored blocks. These blocks encourage creativity, expands children's thinking ability, and stimulates their imagination.  These are the blocks that I remember as a child, and I spent many hours creating buildings and bridges, and stacking them over and over. Both Bubs and Monkey are huge fans of blocks and "building towers."   It is so much fun to watch them, because they get excited when they can stack blocks to make a tall tower.  Bubs can be found in such deep concentration that you can see his little tongue sticking out…it is so fun to watch and see what they come up with.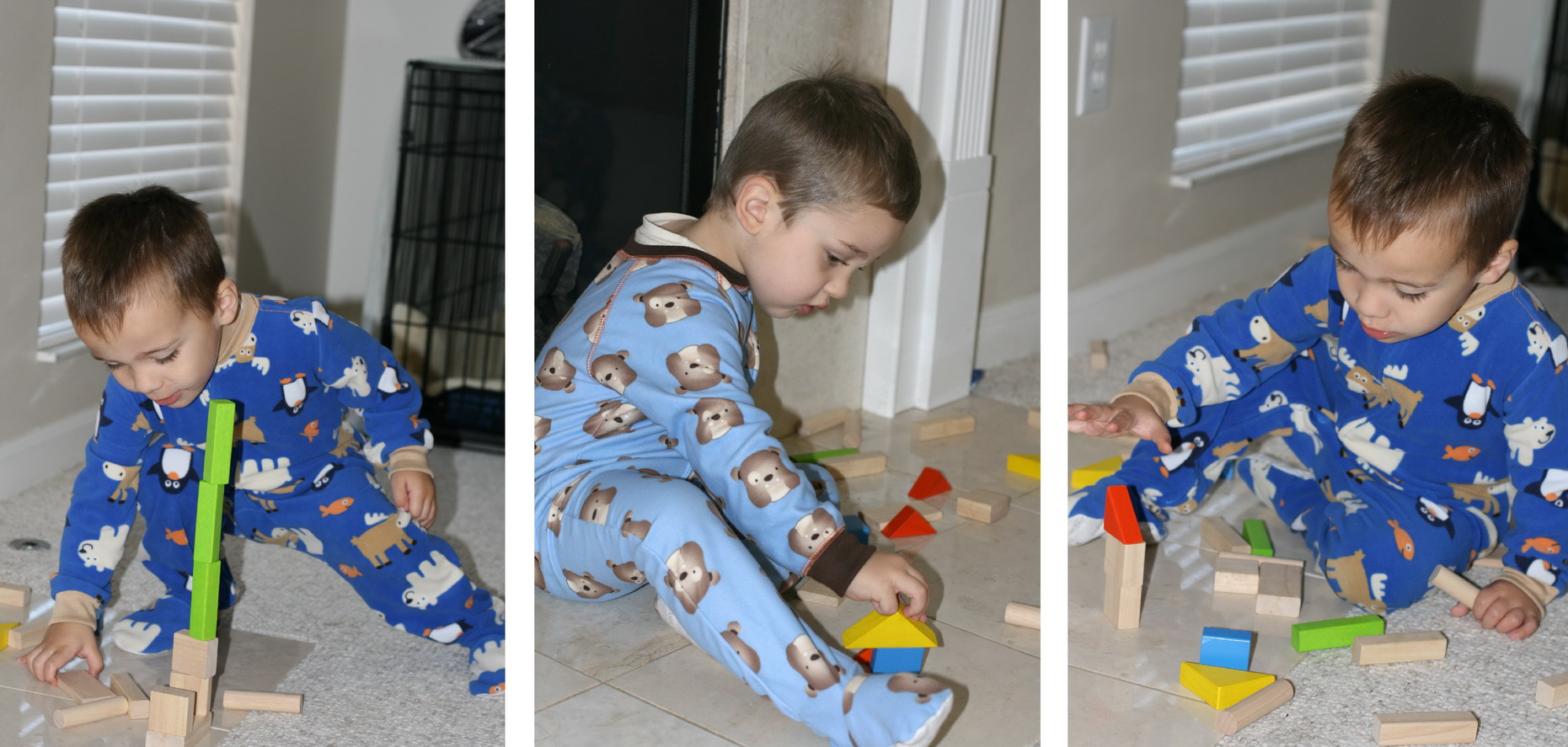 Plan toys has a huge selection of unique and timeless toys to choose from.  I have already started a list of things that I would like to get the boys.   They would make great Christmas presents for a special little someone in your life and the prices are reasonable and the toys are well made.  I give Plan toys the "Mommy Seal of Approval!"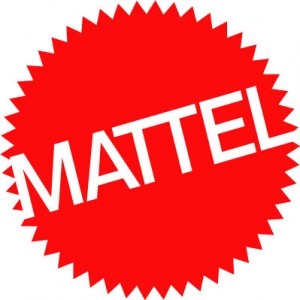 I can remember playing the simple Uno card game as a child and I loved playing it with family on a Friday night.  We would order in pizza, have special snacks and we would play all night.   A few years back my husband and I bought Uno Attack, which was so much fun.  You never knew if you would get a whole handful of cards thrown out at you on your turn.   Sometimes I get so involved with my game that I would forget to yell out UNO! and well then id have to draw more cards!
Uno has been in the family for years, and I have always enjoyed the new takes on the game.  Even still, just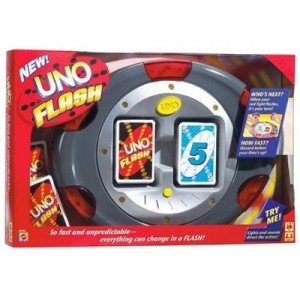 the classic Uno game is still just as fun.  So now there is Uno Flash!
About the game:
Forget everything you thought you knew about UNO! Clockwise? Counterclockwise? Nope; it's totally random! This exciting electronic version selects who's next, so you have to stay alert. Did you blink? Uh-oh, you missed your turn and time ran out. It's the fast, crazy game that will keep you guessing, on your toes and raring to go. And just when you think you can relax and take a breath, you still need to remember to yell UNO. Requires 3 AA batteries, included. Retails for ($35).

This game is so much fun for anyone.  The suggested age range is for ages 7-11 but Uno games are perfect for family game nights, as well as, for having friends over for mvie and cards.  It is good wholesome fun that doesn't involve the TV or anything high tech, which, as  Mom, I love.  It would be perfect for holiday giving this year and is definitely on my list!  You can find Uno Flash at most retailers like Amazon.com or ToysRUs.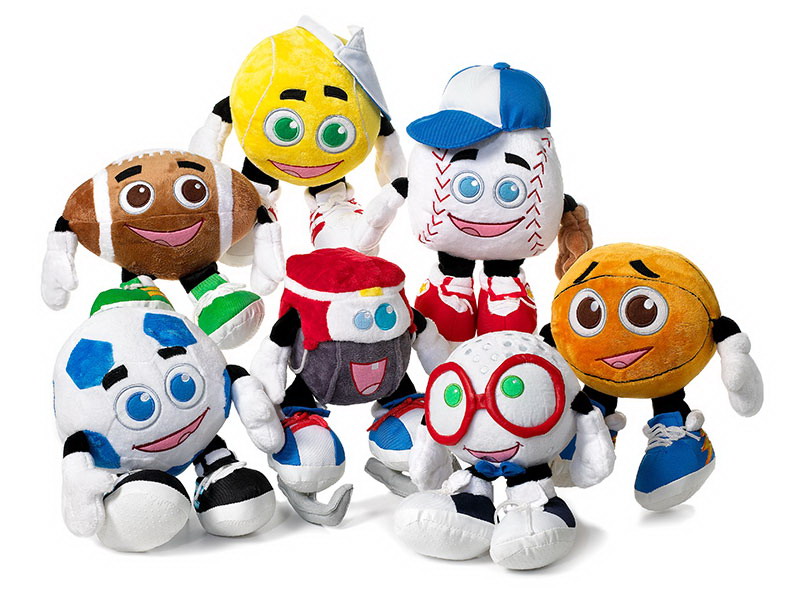 As a mother to twin boys, as you can imagine, my boys naturally love balls.  I actually think they were born with a football and soccer ball in their hands!   So, when I got the chance to experience All Star Buddies, I knew they would be a big hit.   Bubs is a huge fan of Blitz (the football buddy) and quickly exclaimed "ohhhhhh footballllll."   Monkey is my little soccer ball guy and loves Striker (the soccer buddy).  He carried his soccer ball dude all around the house and would sit him next to him on the couch.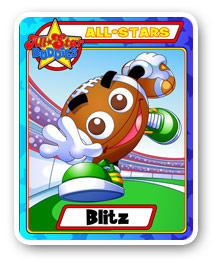 The All Star Buddies world was created by two moms who share a passion for sports, fitness and leading a healthy lifestyle.  They have managed to create an online world that is safe for kids and creates a way to have fun through learning.    Each buddy comes equipped with a hang tag that has a code on it, which unlocks a fun new virtual world of games and bonuses.  The games are wholesome and perfect for kids and it can all be monitored by their parents through a separate account.  I think this is a huge plus.
The games and activities are interactive and fun and helps to encourage your child to use their thinking and reasoning skills in an exciting way that makes learning fun and captures their interest.  I thoroughly enjoyed playing some of these games myself!
All Star Buddies would make a perfect gift for any child 6 years and up and if they are stuck inside on a dreary day or are into computers, this is a perfect way to introduce them in an educational way.  And after a long day of learning you can tuck them in with their Buddy!
DoubleBugs would like to give its readers a chance to win an All Star Buddy of their own. and all in perfect timing for the holidays!


THIS CONTEST IS NOW CLOSED THANK YOU TO ALL WHO ENTERED!!!
Here's what you gotta do!

Visit the All Star Buddy site and tell me which buddy you would choose and what you like about the site and its concept.
Leave me an email so I can contact you if you win
If the winner does not respond in 2 days a new winner will be chosen
Contest ends November 10th, 2008
Good Luck!


One of my most favorite things to do is to get in the kitchen and cook, especially if I can open up a recipe book and find a new dish.   They always say that the kitchen is probably one of the main hubs of the home, and having a family to feed, means I am in there at the very least, three times a day.
We just recently went apple picking with the boys and of course this means that there is baking to be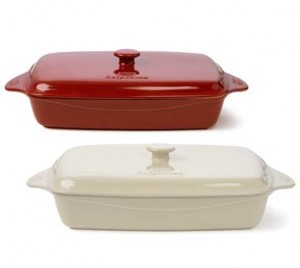 done!   I went right to work looking for the perfect apple pie recipe to try with my new Calphalon ceramic deep dish pie pan.  I have almost always associated the Calphalon name with my pots and pans that I own, and was pleasantly surprised when I found out that they had a new ceramic bake ware line.  I had the chance to try out their pie pan and 9×13 covered dish.   Of the things I use most, it would have to be the 9×13 rectangular baking dish (perfect for casseroles). I currently do not own one with a lid however, so this was something unique to me.  I know that there may be others, but this is the first time I have laid eyes on one and I love this feature!  Not only that, their ceramics can go from fridge or freezer and straight into the oven or microwave.  This is great for make ahead dishes, then all  you have to do is take it out of the fridge or freezer and just pop it in the oven.  Calphalon ceramics are dishwasher safe, which is also a nice feature especially for families like mine who are always on the go.
Calphalon Ceramics Features
Contemporary Design for sweet and savory baking
They can go from the freezer, to the oven, to the table, to the refrigerator…allowing for complete versatility through the cooking to storing process
Glazed interiors — red and cream exteriors
For oven, broiler and microwave cooking
Calphalon ceramics would make such a wonderful addition in any cook's life and is simply a must have if you enjoy cooking as much as I do.   My Beef shell pasta casserole turned out awesome in the 9 x 13 dish and the leftovers, I just put on the lid, and shoved it in the fridge for the next day.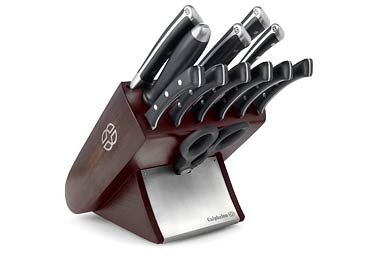 As if Calpahlon's ceramic line wasn't enough, I got the privilege to experience their LX series cutlery line.  And I say experience, because it was the ultimate pampering session while I was using their 8 inch chef knife.  If you are one who loves to cook, you can appreciate a good knife.  My husband could hear me ohhing and ahhing from the kitchen while I was chopping my onions for the chili.  I am simply in love with these knives and I actually tossed out my old chef knife because it pales in comparison.  Chopping through that onion was like chopping through melted butter!  I couldn't believe what I have been missing all these years with my 10 year old knife set.  You would think a knife is just a knife…but it isn't and Calphalon's LX Cutlery will prove the point. It even fits comfortably in your hand and you just know that you are holding a well made piece of cutlery simply by the sheer weight and feel of it.  I am completely spoiled now, and I don't think I will ever go back to my old knives!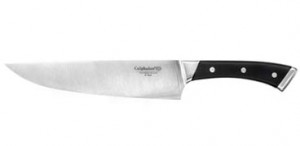 Features

Each knife is made from high carbon German no stain steel
sharpens more easily than stainless and maintains it's edge longer. The ergonomic handles  has each knife's identification etched on the bottom of the handle for easy knife selection!
- Blade:
German steel—high carbon, no stain steel with Molybdenum and Vanadium
One piece of metal for blade, bolster and tang
Full tang for balance and strength
Fully tapered from cutting edge to spine and from tip to heel for superior strength
Tempered- heat hardened to 1000 degrees C

HRC 54-56 (Hardness Rockwell "C" scale – a standard measurement of hardness)

- Handles:
Full tang—first ever ergonomic handle which shows the full tang

Made from fiberglass reinforced poly-resin—won't split, crack or harbor micro-organisms
Knife identification etched on the butt of the handle
Classic triple riveted handle updated with modern ergonomic design
Lifetime Warranty


I am thoroughly impressed with both my Calphalon ceramics and cutlery.  These would make perfect holiday gifts for the cook in your life and come backed by the Calphalon name you can trust.  I still have my pots and pans that are at least 10 years old and they are still just as wonderful as the first day I used them.
Briarpatch has a strong legacy of stimulating children's lives through fun and eco-friendly products.  Since its founding, the company's co-founders applied environmentally conscious business practices in such innovative ways as using vegetable and soy-based inks and post consumer materials. A key to Briarpatch's success has been to combine fun with learning.
Briarpatch has unveiled its first Thomas and Friends game!  I know my boys just love playing with all their little Thomas trains and saying "allll aboard!" when they move them along the track.  I was delighted to see that there is now a game that they can actually play.  They are both at a stage where they are getting really involved with counting, focusing on one thing for longer periods of time, and just really interactive with things.
The game is designed for children ages three and up so my two are just about at the perfect age for the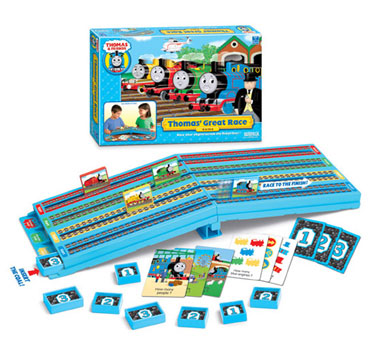 game.  Not only that, it is so nice to get together as a family around the table and just interact with the boys.  I think this is of major importance, especially this day in age, when families are always on the go.
We took the game out of the box and Bubs the younger of my twins was like "OHHHH WOW."  He is always saying this whenever there is something new to look at.  It is so cute how his face lights up.  Both of them recognized the characters right away and were ohhhing and ahhing over Thomas.  Both my husband and I sat with them to play the game.  Each of them are learning to count, so this game was fun and helped that along.  They are still a little young, when it comes to board games but I think this is a terrific start!  If anything, it teaches them the basics of following directions, counting and taking turns.
Each game includes a Great Race track, 4 racing engines, 24 question cards, 30 coal blocks and complete game rules. The race can be played with two to four players. Look for it on store shelves at specialty toy stores and major outlets!
THIS CONTEST IS NOW CLOSED! THANK YOU TO ALL WHO ENTERED!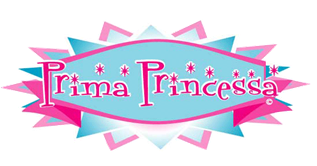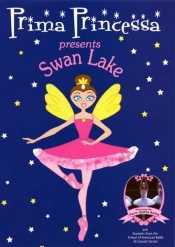 If you have little girls, almost all of them love to dance at some point in their lives.   I have a couple of nieces that just love to dance and in particular one of them loves ballet.   I never got the opportunity to go to dance school when I was growing up, but have always hoped that someday when I have a little girl that she will want to dance.
Both of my boys love to dance and they especially love music and in particular classical music as well.  I was given the opportunity to do a review of "Prima Princessa presents Swan Lake" which is a delightful DVD that introduces young children to ballet.   Although my two aren't particularly into ballet, they were mesmerized by all the little girls dancing, and they just loved the music if anything.
Prima Princessa is a delightful and enchanting DVD that had me wanting to dance around the room. It is presented in such a fun way  to keep your little one engaged. It is so cleaverly done to help maintain a child's interest and the video is only 40 minutes in length…perfect for a young child's attention span. Prima Princessa presents the Swan lake ballet and teaches children very basic ballet moves in between.
Mary Kate Mellow and Stephanie Troeller are both stay-at-home moms who were inspired by their children's love of dance and decided to create this wonderful DVD.  Prima Princessa is the animated fairy ballerina in the DVD, and she magically transports a group of little girls to see select segments of the Paris Opera ballet of Swan Lake.  In between the acts the children are transported home to learn simple basic ballet steps that are presented in a fun whimsical fashion.
Prima Princessa ($17.99) will make a great gift for your little ballerina this holiday season or at anytime.  To purchase a copy of this DVD you can find it here at Amazon.
DoubleBugs will also be giving away a copy of the "Prima Princess presents Swan Lake"  to one lucky winner so leave a comment here an let me know who you would give this DVD too and why you might like to win it.
THIS CONTEST IS NOW CLOSED!
Thank you to all who entered!!!! I will post the winner shortly!!!
Here's the scoop:

Leave a comment on why you would like to have this DVD

Please leave me an email so I can contact you if you win
Giveaway starts October 17, 2008 and Ends October 31, 2008
Good Luck!!!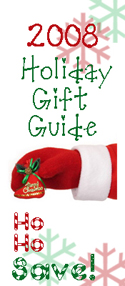 The leaves are turning, the weather is still a bit warm and brightening our days, but the holidays are right around the corner.
DoubleBugs has teamed up with Mommy Goggles to offer a 2008 Holiday Gift Guide for your online shopping needs! The savings guide will run from October 11 – December 31st.
These will consist of amazing Holiday gift ideas, discount codes and even some holiday giveaways!
Next to each Holiday Gift Guide post until December 31, 2008, you will see the 2008 Holiday Gift Guide tag next to it.
If you would like to be featured in the 2008 Holiday Gift Guide, please email me at laurie@doublebugs.com. We will have some great gift ideas, discount codes for your shopping needs and even some fun giveaways!
Children's Products (Games, Toys, Clothing etc.)
Little Jet Set Travel Toys and Accessories
Just For Mom (Kitchen/Baking Goods, Books, Electronics, Beauty etc.)
Gifts for around the Home
Stuff For Dad, Grandpa, The Men in Our Lives
Gifts for Anyone