I never thought I would make it through potty training my twins.  Even at four, we still have some occasional accidents and mishaps, but that is to be expected.  I also realized that with then using the potty it can sometimes be, well, a little messy, because little ones just don't have certain parts of going to the bathroom perfected.
Usually when the boys have to go number two, I will get a shout out from the bathroom to help with wiping, because they really still cannot do it on their own.  Let's face it, kids just aren't that thorough at a young age so they require help.  I wasn't enamored with the job that plain old toilet paper did on their little bums, so I almost always have wipes on hand int he bathroom.  For the longest time, I had just regular baby wipes, that you can't flush.  So I would use them and have to have a place to toss them, since the boys were no longer in diapers, I couldn't roll the used wipes up in them.  After awhile this just gets messy while you are trying to help clean them up.
I was relieved to learn that there was a perfect solution while still having the benefits of using some sort of a moist wipe.   We were sent a sample of Cottonelle Flushable Moist Wipes to review and I love them.  I still think that, a moist wipe cleans better than regular toilet paper used alone, and they tend to get things cleaner, and are gentler on the skin.  It was so nice to be able to just toss them in the toilet and flush and not worry about where to put them.  It also comes with a handy EasyHanger that allows you to mount them on the wall next to your toilet paper.  I didn't hang mine up, because I was afraid that it would be a huge novelty to the boys but you can hang it up out of reach too.  I also use them on occasion myself, so it makes it convenient to have them close by.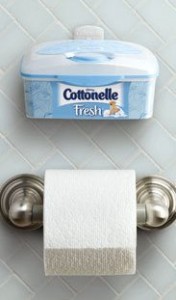 Cottonelle Moist Wipes

Flushable
Break up like toilet paper after flushing
Sewer and septic safe
Alcohol-free
Pop-Up® Tub for single-sheet dispensing
Tubs coordinate with bathroom décor
I will definitely be keeping these on hand from now on.  It makes my life easier as a mom, and is a big help in the bathroom, when you have young children.   Also, to help break the ice on "toilet talk," Cottonelle   has set up GetFreshWithaFriend.com, which features a special "Funny or Die" video,  as well as, fresh reward offers that encourage people to try their products. Current users of the product even describe trying Cottonelle Flushable Moist Wipes as an "aha moment."
"I wrote this review while participating in a blog tour campaign by Mom Central on behalf of the Cottonelle brand and received a sample to facilitate my candid review. In addition, I received a gift certificate to thank me for taking the time to participate."

We are a house that loves music.  One of my favorite things to do is to put on headphones, and do housework or go on a hike at our local parks.   Being able to have portable music via MP3 player has been one of the greatest inventions since sliced bread.  In fact I still have boxes of CDs in my closet wondering what on earth I will do with all of them.
For me when it comes to portable MP3 players, the smaller they are the better, because  it is easier to take with me on plane trips, on car rides, in my purse, and on walks.  I was recently given a really cool opportunity to check out the new Sansa Fuze+ and a VH1 slot radio card, and this thing is pretty cool.  I received a  red MP3 player  which just looks really sleek and compact, but I also love all the features.  The sound is really good, but the fact that I can listen to this pre-loaded VH1 slot radio card, is even better, or add additional music to a blank micro sd card.  I like being able to get a preloaded card that I don't have to mess with hand picking and adding songs,  and it had a lot of the very popular  songs from the 80′s.  The screen on the Sansa Fuze+ was really crisp and clear which and I had no trouble navigating with the Sansa Fuze "invisible" capacitive touch control.  You simple just have to touch right, left, up, down, or in the middle to navigate through song lists, genres, and even settings.   You can also watch videos on the bright 2.4 inch LCD screen which is really cool.


At a $79.99-$119.00 price point, depending on the capacity, you can get this for just about anyone in the family for a gift for this holiday season.  The Sansa Fuze+ is available in five colors, red (my favorite), black, white, blue and purple.  Also available on the Sansa Fuze website are all sorts of preloaded slot radio cards that you can get to accompany your new MP3 player.  I am already eying the one with Health and Fitness to get ready for my New Years workout plan.
Specifications/Features:

Capacities**: 4GB, 8GB, 16GB
2.4″ bright QVGA screen (320 x 240, 30 FPS) LCD screen
Audio formats: MP3, WMA, Secure WMA, Ogg Vorbis, FLAC, AAC, Audible, Podcasts
Video formats: MPEG-4***, H.264, WMV and Flip Video™***
Photo formats: JPEG and BMP; photo formats can be further extended with Sansa Media Converter PC software download?, enabling TIFF, GIF, and PNG formats
Digital FM Tuner with record functions
Rechargeable battery lasts up to 24 hours for audio playback and 5 hours of video playback†
Hi-speed micro-USB 2.0 port
Expandable microSDTM card slot and microSDHCTM card slot
Ready for slotRadio™ & slotMusic™ memory cards
Sleek industrial design with "invisible" capacitive touch control and highly intuitive graphical user interface

SanDisk® slotRadio™ Cards

Each SanDisk® slotRadio™ card includes 1,000 songs featuring artists from the Billboard® charts. Songs are preloaded onto a tiny card with handcrafted playlists that include hundreds of artists. Like a FM radio experience, you can lean back and let slotRadio do the heavy-lifting so you don't have to download music song-by-song. Songs are played in sequence and are locked to the card. You can skip individual songs as many times as you like, or switch between playlists with a touch of a button. Simply insert a slotRadio™ card into the slotRadio player and enjoy music in an instant. It's great music made effortless.
This is really a great little MP3 player for just about anyone with some really great features.  You can listen to your favorite radio stations, pop in a pre-loaded slot radio card with all your favorites, or add you own song line up.  You can even watch a video.  It would make a perfect gift, or stocking stuffer.
"I wrote this review while participating in a blog tour campaign by Mom Central Consulting on behalf of SanDisk and received the SanDisk Sansa Fuze+ and VH1 slotRadio Card to facilitate my review."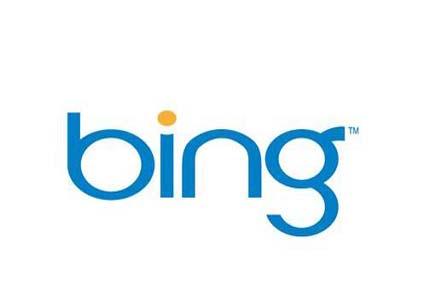 Education is one of the biggest and most important things that we can give our children so that they can be successful in their life.  It is the best gift that we give our children in hopes that they can flourish as individuals.
Bing is showing its commitment to education by helping teachers and students by providing them with the financial support needed to ensure their success in learning.  Bing will be giving away up to $1.1 million dollars through its Our School Needs contest.  In a bid to win $100,000 for their school, parents, students, and teachers around the country have been sending in essays, photos and videos to Bing to tell them what their school needs. The entry with the most votes wins $100k, and 3 others will each win $50k. The voting phase starts Friday, October 29 and runs through Sunday, November 7. America will be asked to vote on the 15 Our School Needs finalists as determined by the panel of judges. The winners will be announced Tuesday, November 9.  Be one of the first 30,000 to vote for your favorite finalists each day and receive a $3 donation code to redeem for the classroom project of your choice!
This hits so close to home, so do know that your votes matter!  I used to be an early development teacher and there were so many budget cuts that I found myself dipping into my own pocket to get the kids the books and material they needed for successful development.  There are so many great teachers, and sometimes there just aren't enough resources.  In the schools near me, teachers and parents have set up classroom donation lists where parents bring in two of a particular item so their is a surplus of much needed supplies.
When I watched some of the videos and read some of the stories, all of them touched me in some way.  But Bear River Charter School, a K – 8 school in Logan, spoke to me because of the importance of books in my own children's lives that I found getting them a new library is something that is like winning a million dollars.  Up to date books in every subject is great for little imaginations, and children who read are smarter, have better language skills and go far in their education.
If you want to help our schools out, casting your vote for a school in need is a wonderful start.  You never know the young minds you are helping to shape (maybe the next president or the one who finds the cure for cancer) just by clicking a button.
"I wrote this review while participating in a blog tour campaign by Mom Central Consulting on behalf of Bing and received a gift card and DonorsChoose.org giving code to thank me for taking the time to participate."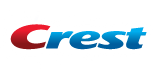 About a month ago I mentioned that I was part of the Crest Pro-Health Complete Rinse test drive.  I have been using the rinse for the past few weeks twice a day to see if I noticed a difference in my overall oral health.  I was excited to give it a try because most mouthwashes I try, are overly strong and tend to burn my mouth and I wind up rinsing with water immediately after, and that sort of defeats the purpose.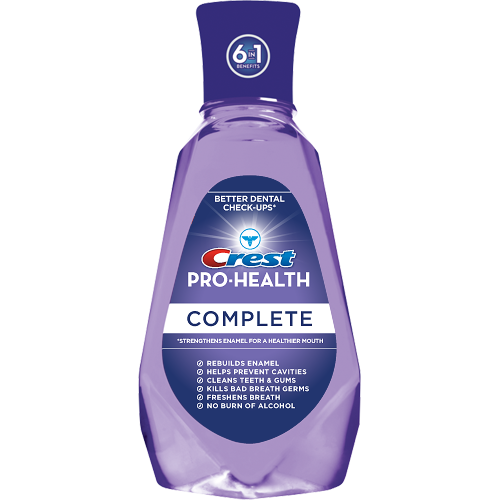 Crest Pro-Health Complete Rinse gives you six benefits in one rinse, for a more complete way to get better dental checkups.*vs. brushing alone.  It is designed to:

Rebuilds Teeth Enamel
Helps Prevent Cavities
Cleans Teeth & Gums
Kills Bad Breath Germs
Freshens Breath
No Burn of Alcohol
After giving it a try, I actually looked forward to using it daily. My mouth has felt cleaner and fresher and the best part is, that I can tolerate swishing it around in my my mouth for longer than 2 seconds. A couple of times I goofed and ate something immediately after using it, because you are supposed to wait at least thirty minutes before eating anything after using the mouthwash.  I also didn't notice any residue on my teeth.  Overall, I like it and will continue to make it an active part of my oral health care regimen. I like feeling like I am doing something extra, to make the visits in the dentist chair a little shorter. Crest Pro Health Complete Rinse, will help slay your dragon breath and not turn it into fire!
"I wrote this review while participating in a test drive campaign by Mom Central on behalf of Crest and received a sample to facilitate my candid review. Mom Central sent me a gift card to thank me for taking the time to participate."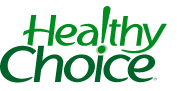 When it comes to eating and making healthier choices for myself, it isn't always an easy task. As a mother to twins, I often find myself waiting till the much later in the evening to eat. I know that this isn't the best practice, but there are days when I just don't have time to make something that I even feel like eating.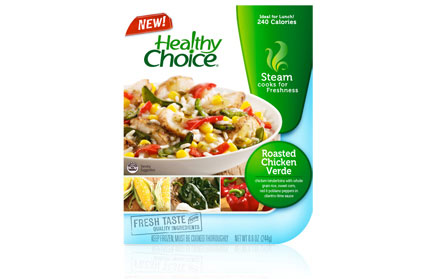 I recently had the chance to try out Healthy Choice steaming entrées. I rarely buy frozen food meals in the store,because they never really taste all that great to me. And the word "healthy" on a label is something I am easily deterred from buying. I have found that many frozen dinners are overdone with a ton of sauce or flavoring and there isn't anything really there other than a few poor quality pieces of meat. I was hesitant because many meals that are frozen just don't taste the same as a good home cooked meal.
About Steaming Entrees from Healthy Choice


I tried the Roasted Chicken V and it was pretty good. I could definitely taste the cilantro in it and it had plenty of veggies and rice. It was a little on the spicy side for me, but that isn't a negative thing if you love a little heat in your meals. Healthy Choice offers up 8 Steaming entrees and you can surely find something to satisfy your taste buds and keeping low in calories. Even though frozen meals don't appeal to me, I can see me picking up a few of these to have on hand in the freezer, when I am tired and cooking something is the last thing on my mind.
Be sure to visit and "like" the Healthy Choice brand Facebook page so you can learn more about Healthy Choice and other great info to help keep you Healthy! www.Facebook.com/HealthyChoice
"I wrote this review while participating in a blog campaign by Mom Central on behalf of Healthy Choice and received samples of their new steaming entrées to facilitate my candid review. Mom Central also sent me a gift card to thank me for taking the time to participate."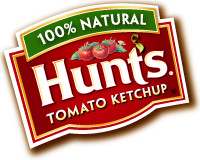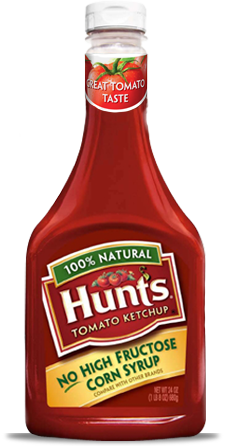 We are huge ketchup fans in this house.   Both of my boys always ask for everything with dip (meaning ketchup).  They dip their french fries, chicken nuggets, and fish sticks, so we find ourselves going through bottles of the stuff on a regular basis.  I always try to read the labels, and often times you cannot pronounce what is in your food.
We were sent a bottle of Hunt's Tomato Ketchup to try, which boasts no high fructose corn syrup.  As a Mom, you are always trying to make healthy and conscious food decisions for your family without compromising the taste.  High fructose corn syrup is something I try to avoid because it isn't really a  natural sugar in our diet.  Hunt's ketchup now features five simple ingredients. Hunt's reformulated recipe includes no high fructose corn syrup, and no artificial ingredients or preservatives and we all loved the taste.  It tasted just as good without all the extra fake fluff in our food (as I call it).
And to celebrate Moms and the choices they have to make for their family,  starting July 2nd, Moms have a chance to win a family vacation (up to $5,000) through a photo contest. To enter, go to facebook.com/hunts, submit a photo of you and your family achieving a "simple victory" and you could win that summer vacation you've been longing for.
Having basic and simple ingredients in our foods, doesn't mean that you have to sacrifice the taste.  I am seeing more and more foods offered in local grocery stores that are getting back to basic ingredients, and I like having those choices for my family!
"I wrote this review while participating in a blog campaign by Mom Central on behalf of Hunt's and received a ketchup sample to facilitate my candid review. Mom Central also sent me a gift card to thank me for taking the time to participate."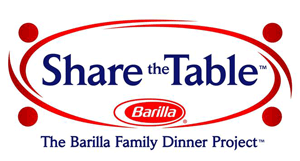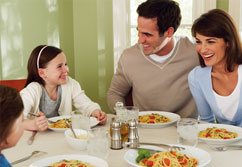 Many families today are extremely busy, with having kids in sports, working. and schedules that are hard to line up.  Dinner isn't the same these days, and is often eaten by everyone in the family at different times.  I know that we have a hard time sitting down to one meal together as a family through the week, with my husband working varying hours through the week.  We have made it a point to make dinner a meal that we could eat together, and catch up on how everyone's day was.
Barilla has started a "Share the Table"  program to help families make the most out of their dinnertime together. Barilla has a Share the Table website,  that offers  recipes from chefs like Mario Batali and tips on how families can make meal times more meaningful in bringing families together.
To help families get started sharing the table, Barilla now offers "Pasta Friday Sweepstakes" with weekly winners of pasta and pasta sauce giveaways and has created the "Mealtime Moments Contest," which gives families who commit to making a better mealtime experience,  the opportunity to share  stories and win select prizes throughout the summer. For everyone that becomes a fan of meaningful meals at ShareTheTable.com, Barilla will donate $1 to Meals on Wheels Association of America, helping seniors get the nutritious meals, that they often don't get.
To help our family "Share The Table,"  we were sent a wonderful package full of all the things we needed to create a meal for the family.  We all love pasta in this house so it was easy to create something that we all loved.    Our favorite Barilla pasta is the Penne, and I mix it up with Barilla's Garden Vegetable Sauce, hamburger, mushrooms, and sweet italian sausage.  It is rare that we have leftovers, and the whole family enjoys it.  There are so many great meals that you can create with pasta and Barilla makes it easy.
"I wrote this review while participating in a blog tour campaign by Mom Central on behalf of Barilla and received products necessary to facilitate my candid review.."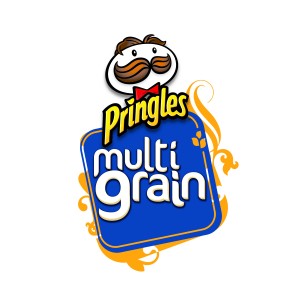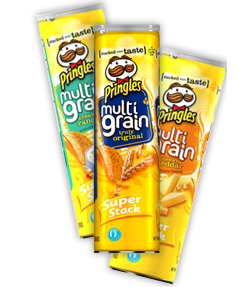 When it comes to snacking, we are a family that loves to break open a bag of chips to watch a good movie or just to have a little something with our sandwiches for lunch.  Snacking on chips isn't exactly a way to promote healthy eating and I almost always skip the ones that say multigrain.
I will be the first to admit that I usually pass over the multigrain selections in the chip aisle because I feel like they are lacking in the flavor department or taste a bit like cardboard.  Recently, Pringles and Mom central gave us the opportunity to give Pringles' new Multigrain chips a try.  I was eager to see if these chips would be something that my chip loving husband and kiddos could tolerate.    We were sent Truly Original, Cheesy Cheddar, and Creamy Ranch flavored Multigrain Pringles and let me tell you that, all three containers were gone within the week!  Not only that, they have a ranch flavor that I love, and for some odd reason ranch flavored chips are hard to find.  So now I have one that I love again, and its healthier too.   The one thing that I found which doesn't effect the taste at all, was that the chips seem a little thin which seems to make them break more easily.  But they are definitely yummy and everyone here loved them.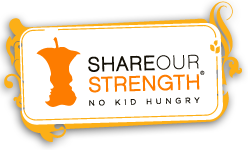 Pringles is also part of a really wonderful initiative called U Taste. We Donate.  Supported by celebrity chef, Tyler Florence, the campaign seeks to aid Share Our Strength with its mission to end childhood hunger in America.  For the 17 million children facing hunger in America, every dollar counts, and I believe that no child should go hungry!
Here's how it works. Enter the UPC code from any Pringles Multigrain product at PringlesMultigrain.com, and Pringles will donate $1 to Share Our Strength through June 30, 2010.  You can choose from any of the three New Pringles Multigrain flavors including, Truly Original, Cheesy Cheddar, and Creamy Ranch.  And to support this new campaign,  Tyler Florence created three unique and incredible recipes to go along with each flavor of Pringles Multigrain – a perfect snacking inspiration.
I cannot think of a better way to have your chips and eat them too.  You will be helping a great cause, eating great food and snacking on yummy multigrain chips from Pringles.
"I wrote this review while participating in a blog campaign by Mom Central on behalf of Pringles Multigrain and received a tote bag with samples to facilitate my candid review. Mom Central also sent me a gift card to thank me for taking the time to participate."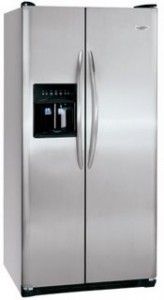 Energy savings has been on my mind since it seems like the economy is in trouble.  My husband and I have managed to get all of the light bulbs replaced with the energy bulb, which annoy me, but that is a different story.  But, in the interest of saving money, I thought I would include this little tidbit of information about our new Frigidaire Professional Refrigerator.
When I think of big appliance, it like I can almost envision a cloud of money floating out the door.  We have a lot of power outages here in our new house for some reason and we had considered a generator.  When you look at some of the more expensive generators they only run a few of your appliances.  That gives you an idea of the amount electricity these things take to run and along with that comes the lovely bill to pay for running them!
Our new Frigidaire Refrigerator has a really awesome feature  called Energy Saver Plus Technology.  This is how it works:  if the refrigerator door is not opened for 24 hours and the refrigerator system is set to a 12-hour defrost cycle, then the system automatically goes to a 96-hour compressor run time defrost cycle to conserve electricity.  This comes in handy when you are away on vacation or just away for a couple of days.  It is just like the vacation setting on your hot water heater, and turning your ac down.  Now you can save a little more vacation cash with your refrigerator!  I think this is a wonderful feature and very energy conscious.  It makes perfect sense!
FYI:   Frigidaire just received  the 2010 Energy Star Award for Excellence in ENERGY STAR Promotion. The award recognizes our commitment to smart energy management, a cause that helps our customers save money and help the environment.
"I wrote this review while participating in a Test Drive Campaign by Mom Central on behalf of Frigidaire and received a Frigidaire Refrigerator to facilitate my review."


Since getting our new Frigidaire, I had basically stuffed all the things we had in our old refrigerator in the new one with the intention of getting the space better organized.  The Frigidaire is a little smaller than our previous fridge but it has more than enough ample space and some really neat features that make up for the difference.
Before our big grocery trips, I usually do a thorough clean out of both the refrigerator and the freezer to get an idea of what I have, what I might need and toss out all the things that are outdated.
Here are some useful tips for organizing your fridge!
When you are cleaning out the fridge and getting ready to go to the store, it is the perfect opportunity to clean it out and sanitize and wash all the shelves and such.  I like to get all the bottles out and clean them off because usually you have stuff that somehow gets caked to the bottom and it sort of winds up in the rest of your refrigerator.
If you have meat that you are going to be storing, I typically like to put that on a bottom shelf.  With my Frigidaire, there is a drawer at the bottom that I like to toss it in.  That way if the meat juices and stuff leak, then the clean up is as simple as wiping the drawer out and it isn't busy dripping all over everything if you were to put it on a shelf.
You can wash and put all your produce away and ready to go when you first buy it.  I admittedly don't do this, because I am usually in a rush, but this will help your lettuce and fruits stay fresher longer.
I throw out anything that is expired.  yes, ok, I am a little paranoid about expiration dates.  The minute the clock hits midnight the day after the date on the bottle, it gets tossed.  My husband makes fun of me because he will eat it if its half green  lol.
Have a place for everything.  How you want to organize where to put things is strictly up to you, but if you designate a place for your condiments, and your eggs etc, then you always have a place to put them and it keeps your fridge looking nice and neat.  Ladies, this is great for your husbands who can never find a darn thing.  If they learn the place, then they will leave you alone when they are looking  ha!
Put your taller items in the back.  This way, you can see those bigger items easily without blocking the view of your smaller things.  This is better than standing there looking like you are scouting a boat out at sea, with your fridge door hanging open, a look of confusion on your face (knowing that you just bought the item you are looking for) and then you just give up.  This is usually when the alarm on the door to our new Frigidaire starts to beep at me.  I love the feature though, especially with kids…if they leave it open without me knowing then there is a reminder…I love it!
For the freezer, I pretty much do the same.  I try and keep items grouped together, and go through it once a month.  I try and keep bagged items together, flat boxed items in one area with the label facing out.  This makes it easy to see and reach and nothing is falling out at your feet.  There isn't anything worse than frozen meat hitting your toes  ouch!
Lastly, I try to keep things decluttered.  If you have something in a box and the something can be removed and put away it will usually free up some space in the refrigerator.  For example, I always have sick butter in the house for baking, and usually it comes four to a box, instead of hanging on to the box with only two sticks, it will free up a little more room to take them out.  If the expiration date is on the box, get a permanent marker and write it on there.  I do this with everything, especially with meats in my freezer that I divide into smaller portions for the family.
Here is a little video of my organized fridge!
I wrote this review while participating in a Test Drive Campaign by Mom Central on behalf of Frigidaire and received a Frigidaire Refrigerator to facilitate my review.