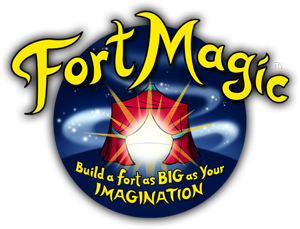 I remember when I was a kid and my imagination was always trying to dream up something new.  I can remember when me and a friend dug up my mom and uncles flower garden to build a volcano complete with fizzing pink foam.  Some of my fonder memories were when we would take big empty appliance boxes, decorate them and turn them in to our own secret clubhouse.  We even had a flag that we made and raised up on our flagpole out front.  In hindsight, it seems so funny to me, but back then it was serious business and the foundation for creative thinking later in my life.
Even now, I see myself in my boys.  They both love inventing games to play and building secret hideouts with couch cushions, blankets, and creating their own games from that.  It's always a pretty big mess afterwards, but they enjoy it and the mess is worth it.  Recently, we were given a chance to try Fort Magic, a fort building toy designed to spark your child's imagination and creativity.  Basically it is a kit that comes with all sorts of pvc type rods in varying sizes and connectors so your child can build his own secret hideout or castle, clip blankets and sheets to it and make cool hideout all of their own.
About Fort Magic

Fort Magic gives kids the ability to let their imaginations run free. This new interactive "Fort" building kit allows kids to build a variety of structures that fit into a make-believe world that they can create all on their own.

Fort Magic Contains A Whopping 349 Pieces!

A single Fort Magic kit includes 142 straight and curved sticks – in seven different sizes that can build anything kids can think of! Each kit has 77 Connector Pieces in 5 varieties of shapes and sizes for unlimited kid-building fun!

Fort Magic also contains 130 Fabric and Accessory Clips! Securely fasten accessories or fabric covers to any fort design with NO SEWING!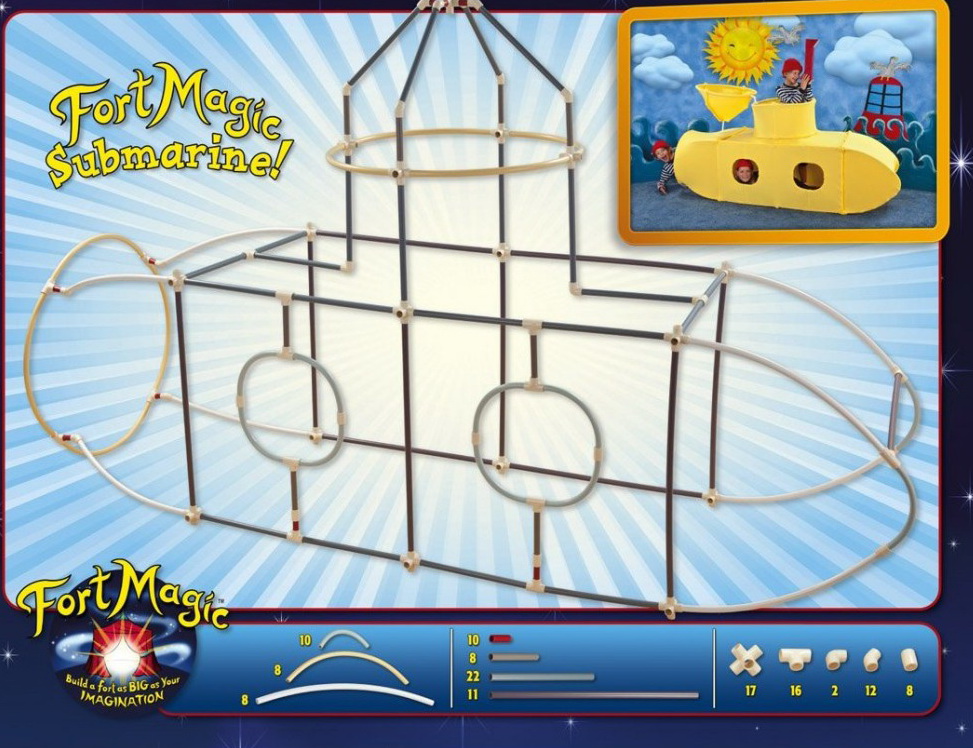 When we received our Fort Magic kit we were all excited to try it, and the boys and their daddy got right to work building one of the creations in the booklet that came with the kit.  Directions were easy to understand which consisted of gathering the specified pieces and begin building.  We first decided on trying to build a submarine, after we got the main structure built for it we tried covering it up with the fabric and the clips designed to hold it in place.  Unfortunately, we didnt have a piece of fabric big enough to adequately cover it, and had a difficult time covering all the curves and bends. so we decided to take that apart and build a standard square fort. This worked much better and the fabric clips worked great and held everything in place nicely.  The boys spent half the evening, playing lookout with their plastic soldier guys, and then they played knights in fortress.
When they are done, you can leave the structure in place or take it down and put it away in the box it came with.  Eventually, there will be a storage bag available to store all the pieces in.  Overall, the boys had a really great time with it and it really does allow them to build and create something fun wither in the house or out in the backyard.
What I like about it, is there are open possibilities for your child to create and build with minimal limits and it helps develop thinking skills and problem solving.  It is easy to take apart and put together, designed for kids ages five and a half and up, my boys had some trouble connecting pieces but overall did well with it.
The $200 plus price range, I felt was a little steep for what is in the packaging since I had to provide the fabric, but would like to see some fabrics included and a good way to store the pieces so I don't have the 300 pieces floating all over the house.  Other than that, we really loved playing with Fort Magic and get it out often, especially on rainy afternoons when they are stuck inside.  It is a great way for kids to use their imagination and to have fun when they can't be outside.
**We were sent a Fort Magic kit for review, the opinions expressed here are that of my own**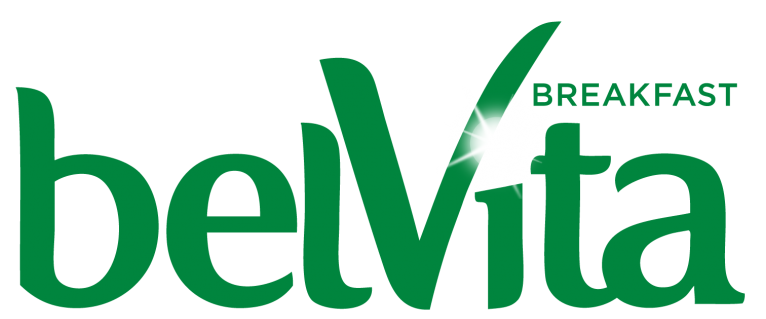 The kids have been sick and when they are sick, I get very little sleep.  The mornings come all to fast and then I hear that little whisper in my ear "mom, it's time to get up."  I am usually less than enthusiastic since it feels like I just went to bed.  Our morning routine consists of me getting to the kitchen, getting the boys set up with a drink, and whatever they decide on having for breakfast.  Most days I don't even remember to feed myself until noon, when my stomach reminds me that I am past hungry.
There isn't anyone to make me a full course breakfast, so I have to grab and run.  Nabisco has created the perfect solution, something that is easy to grab yet is filled with all the good stuff your body needs to get going.  BelVita Breakfast Biscuits are the perfect solution to my problem.  Each individual package of biscuits is has 18-20g whole grains per serving which gives you the fiber your body needs and has four B vitamins.  In case you didn't know B vitamins are great for stress relief and as a mom, I know I need it! BelVita breakfast biscuits also contain no high fructose corn syrup, no partially hydrogenated oils, and no artificial flavors or sweeteners. They come in three varieties, Blueberry, Golden Oat, and Apple Cinnamon.
About belVita

belVita Breakfast Biscuits are specially baked to release energy regularly and continuously in your body—which means you have nutritious sustained energy that lasts all morning.

Each pack includes four lightly sweet, crunchy biscuits to help you stay fueled up all morning long.

The sustained energy in  belVita Breakfast Biscuits comes from a combination of specially selected ingredients and a carefully controlled baking process that helps preserve the integrity of the grain. This means the carbohydrates from the grain are slowly released in your body, providing nutritious, long-lasting energy to help fuel your body throughout the morning.

Each individual package of 4 biscuits is portioned for part of a balanced breakfast. A 50 gram serving contains 18–20 grams of whole grain carbohydrates, 3 grams of dietary fiber, 3–4 grams of protein, and a good source of four B vitamins and iron. belVita Breakfast Biscuits also contain no high-fructose corn syrup, no partially hydrogenated oils (0 grams of trans fat per labeled serving), and no artificial flavors or sweeteners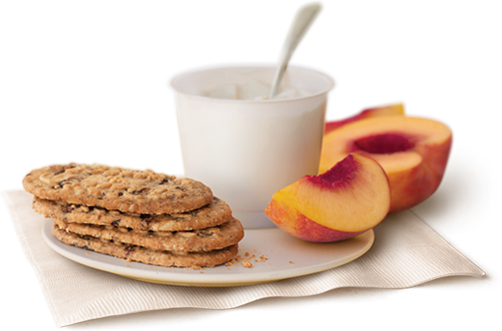 I have been trying belVita breakfast buscuits daily now for a little over a week, and truthfully I love how versatile they are in terms of breakfast or even snacks.  I love oatmeal in the morning and usually dip toast in it, but the belVita biscuits are even better especially the apple cinnamon flavor.  You can add them to just about any snack or meal or just tuck a package in your purse if you get hungry throughout the day.  My favorite belVita biscuits however, are the blueberry, with a thin layer of light cream cheese and a few strawberries on top or some organic strawberry fruit spread.  The boys usually come and snatch them before I get to eat one.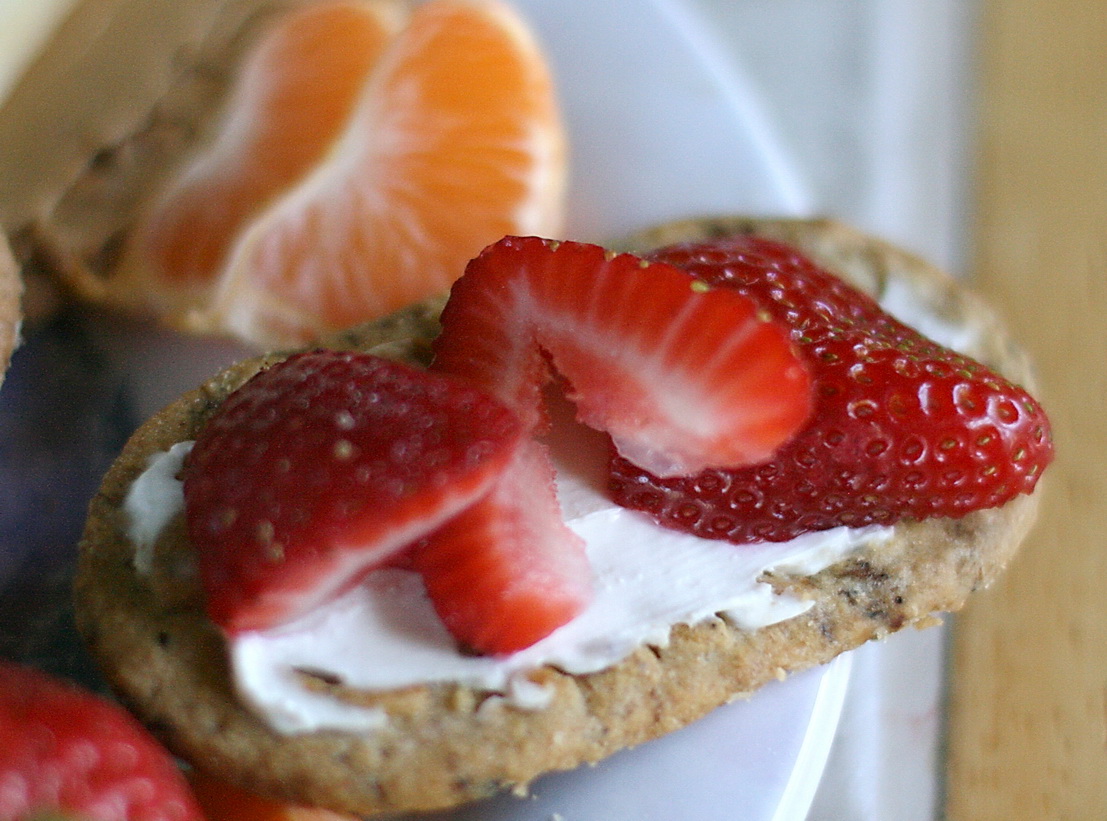 I have really enjoyed trying some new things with them. The golden oat belVita biscuits are fabulous with a little peanut butter and an apple slice.  We have already been to the store to buy more. What I Like is how simplistic and versatile belVita biscuits are. You can just eat them straight from the package or you can jazz them up with fresh fruit, peanut butter or just dip them in coffee or tea. Even if it is quick, you are getting the things you need to get up and go in the morning or that added extra pep in the day, or just a really yummy snack.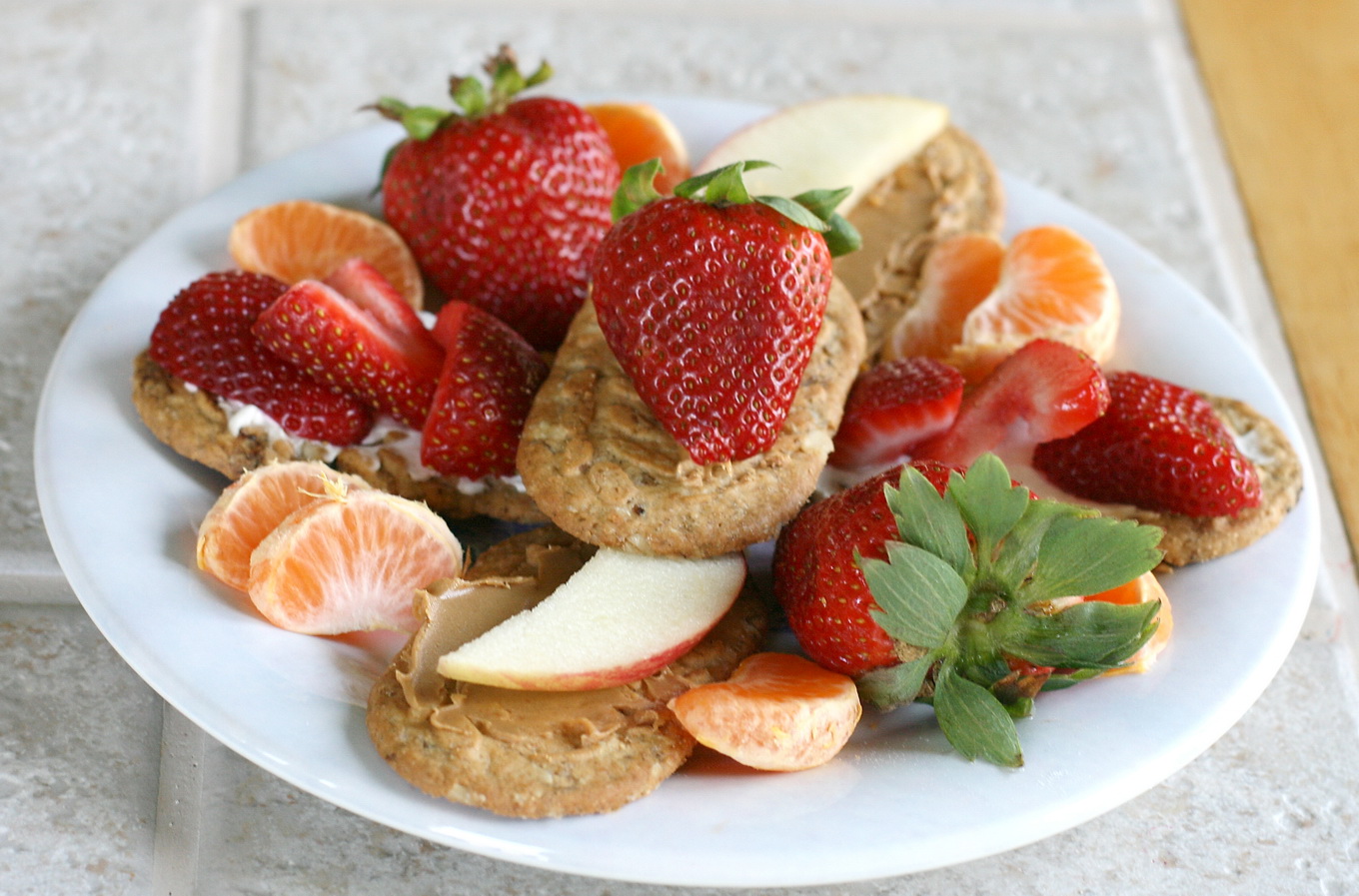 Breakfast is supposed to be one of the most important meals of the day. But if you are like me trying to find a minute in your day, belVita may be the perfect solution. You can just grab and keep on going! For more information on belVita Breakfast Biscuits you can visit belVitaor for information on how to "Power Up" check out belVita Breakfast's Facebook page!
**I wrote this review while participating in a blog tour campaign by Mom Central Consulting on behalf of belVita Breakfast Biscuits and received belVita Breakfast product samples to facilitate my review, and a promotional item to thank me for participating.**
It has been a month that I have been using the Meaningful Beauty products that were sent to me. I have enjoyed using the products more than I thought I would. Before I started using them, I rarely used any skin care type products on my face. In fact, I rarely wear make-up. After using the Meaningful Beauty products, I have begun to like taking the time out to do something nice for my skin.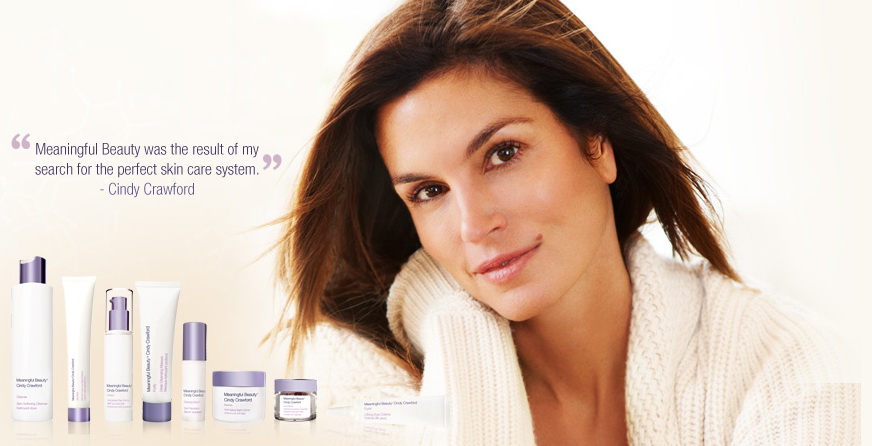 Normally, my daily routine, just involved brushing my hair and brushing my teeth then heading to the kitchen to get the boys breakfast. But since taking the Meaningful Beauty opportunity, I just let the boys brush their teeth while I wash my face and give my skin a little love in the morning. It doesn't take long at all, maybe an extra 5-10 minutes of my time. At first I was concerned about my skin reacting to new products because I have relatively sensitive skin, but everything felt great and I had no bothersome side effects. My skin has felt amazing since I have been using the Meaningful Beauty 5 step skin care program, and I have less break outs and my skin is softer. I also have these tiny capillary/veins on parts of my face that have seemed to diminish somewhat which may be because I am actually doing something to my skin other than soap and water in the shower! The eye cream has done a little bit to help with my permanent "no sleep for mommy" eye circles and I have a little more refreshed look to my face.
Overall, I am pleased with the Meaningful Beauty skin care regimen and I like taking the extra moments to do something for myself. I also like that the pricing for the the 5 step program is reasonable at around $40, plus a little goes a long way! I passed on my extra kit to my mom, and she loves it. I plan to keep Meaningful Beauty in mind for the future to put together mini spa baskets for some of my friends.
"I wrote this review while participating in a test drive campaign by Mom Central Consulting on behalf of Meaningful Beauty and received a 5-step treatment kit to facilitate my review, a second 5-step treatment kit to giveaway, and a promotional item to thank me for taking the time to participate."
It's been a few weeks since I mentioned that my family and I were taking the Listerine Oral Care Challenge in an effort to encourage us to adopt a healthy oral care regimen that the whole family could use and maintain.  I wanted to be involved with this in order for us to spend less time and money at the dentist and to get my boys to enjoy the brushing routine because it has always been somewhat of a struggle to get them brushing regularly.  More like wrestling bulls at times.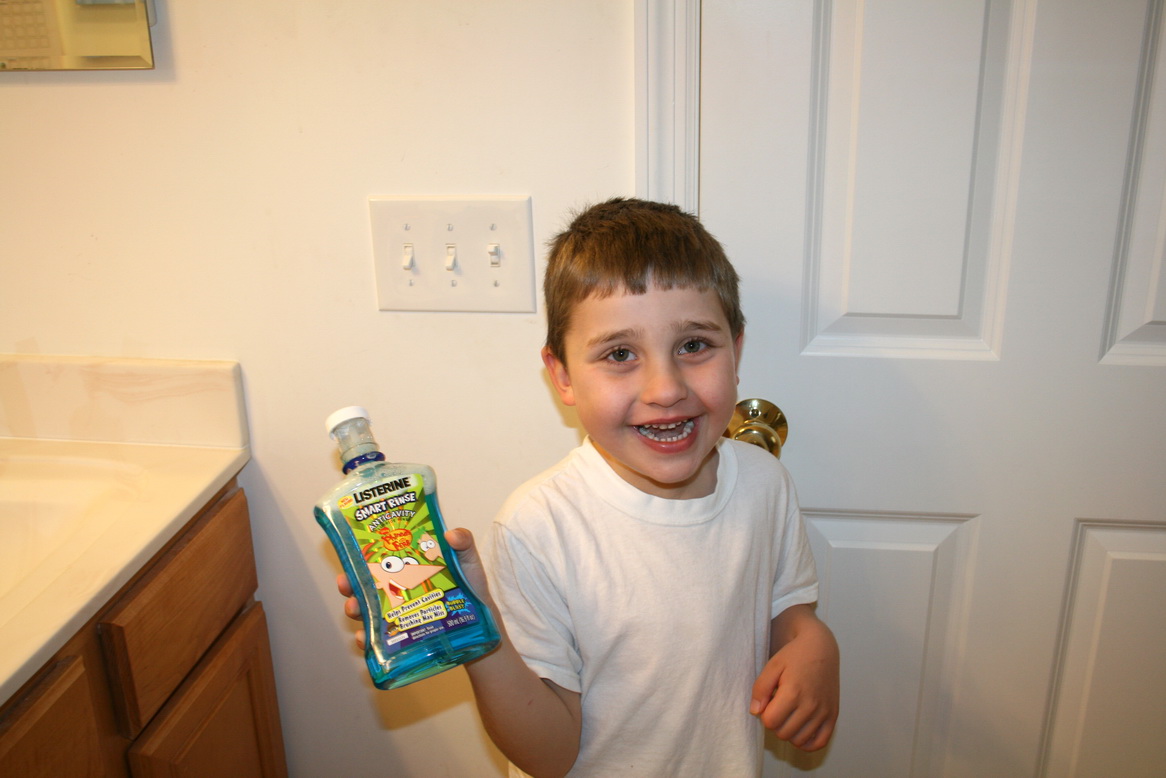 So how did we fair?
We truthfully enjoyed the challenge and made it a fun experience for the boys.  I have learned that with kids, if you make a big deal about something, like you are throwing a party, they become excited too.  We kept track of their brushing with a chart and gave rewards at the end of each week that they brushed, rinsed and flossed without argument.  I also made it fun, by making up fun songs to sing while they were in front of the mirror brushing.  I made a fool of myself, but the  boys loved it and it made them want to brush just so mommy could act silly.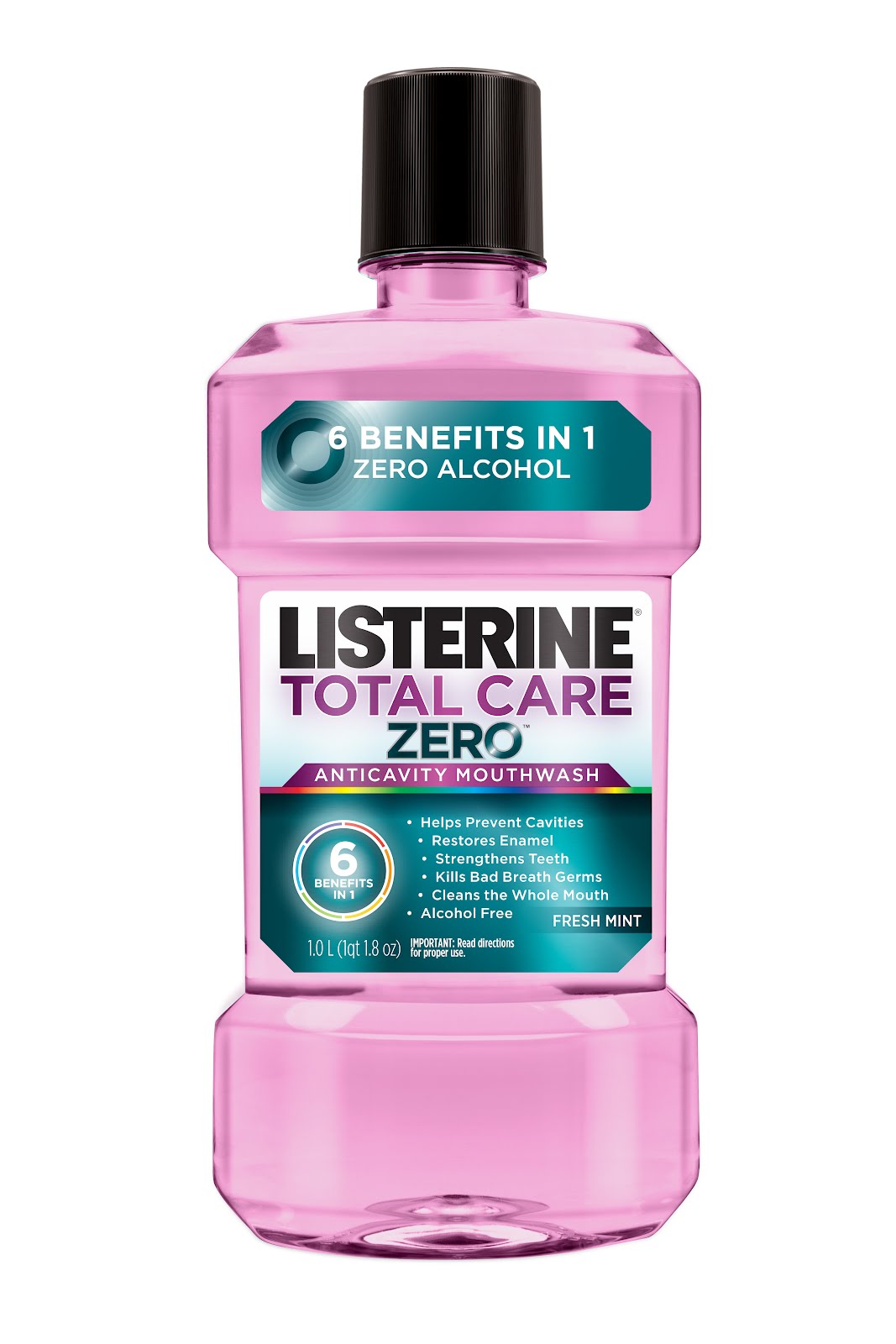 Some of my favorite times as a parent are spent doing the daily things in our life, like giving the boys a bath, or brushing their teeth.  The boys have come to love this time and enjoy having choices about the rinse they used, and their character toothbrushes, and it really helped to make that positive association with brushing.  It was fun to be able to stand at the same sink doing the same thing as a family knowing that we were all reaping the benefits.  We just had our family dental check ups last week, and everyone had a good report.
After listening to the webinar and reading more information, I realized that brushing is a great way to maintain good oral health, but to be thorough you must rinse and floss on a regular basis too.  I had never been a big fan of how rinses taste, but Listerine has come out with some really great tasting products and the Listerine Zero is the best ever!  I don't feel like my mouth is on fire, so I can actually spend an adequate amount of time rinsing.
It was nice to have several different products to choose from.  My husband likes the stronger regular Listerine, I liked using the Listerine Zero without the burn and the boys loved choosing their favorite Listerine Smart Rinse.  My most favorite product though had to be the Reach Cleanpaste floss.  I love that I can floss and have that between the teeth minty clean feeling.  Since the challenge has begun, I have already gone out and bought a couple more.  I have had a truly wonderful experience taking the Listerine Oral Care Challenge with my family.  It is great adopting healthy habits together and enjoying doing things towards better health as a family.  Most importantly, kids learn from example, and having great tasting products help maintain good oral health care. Eventually, they will have children of their own, so instilling good habits will carry on.   Why not make oral care something that you do together as a family, and make it fun?   I dare you to take the Listerine Oral Health Care Challenge!  You can visit WalMart where there is some great information on oral health care and great deals on all the great Listerine products to make your oral hygiene regimen complete!
**I received products and compensation from Johnson & Johnson and The Motherhood as part of my participation in the Oral Care Challenge. All thoughts and opinions expressed in this post are my own.**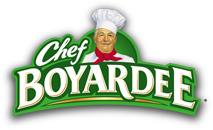 Chef Boyardee has always been a favorite in our house, but usually we would just have it as a quick and easy go to meal.  But what if you could turn it into an entire meal for your family or entertain a houseful? Well, this weekend, I put that idea to the test.  We rounded up some of our favorite people and went to work in the kitchen!
I decided to invite my neighbors and their family over for a fun dinner and dessert.  One of their twin daughters loves to cook so she was very excited to come over and help.  We decided to make a top secret dinner for her Mom and Dad and brother and sisters.  So on party day we turned on some music, and put together a masterpiece for dinner.  To help us out we were sent all the right tools, aprons, chef's hat, mixing bowls, baking dishes, and a timer.  I think everyone had just as much fun wearing the aprons and hat!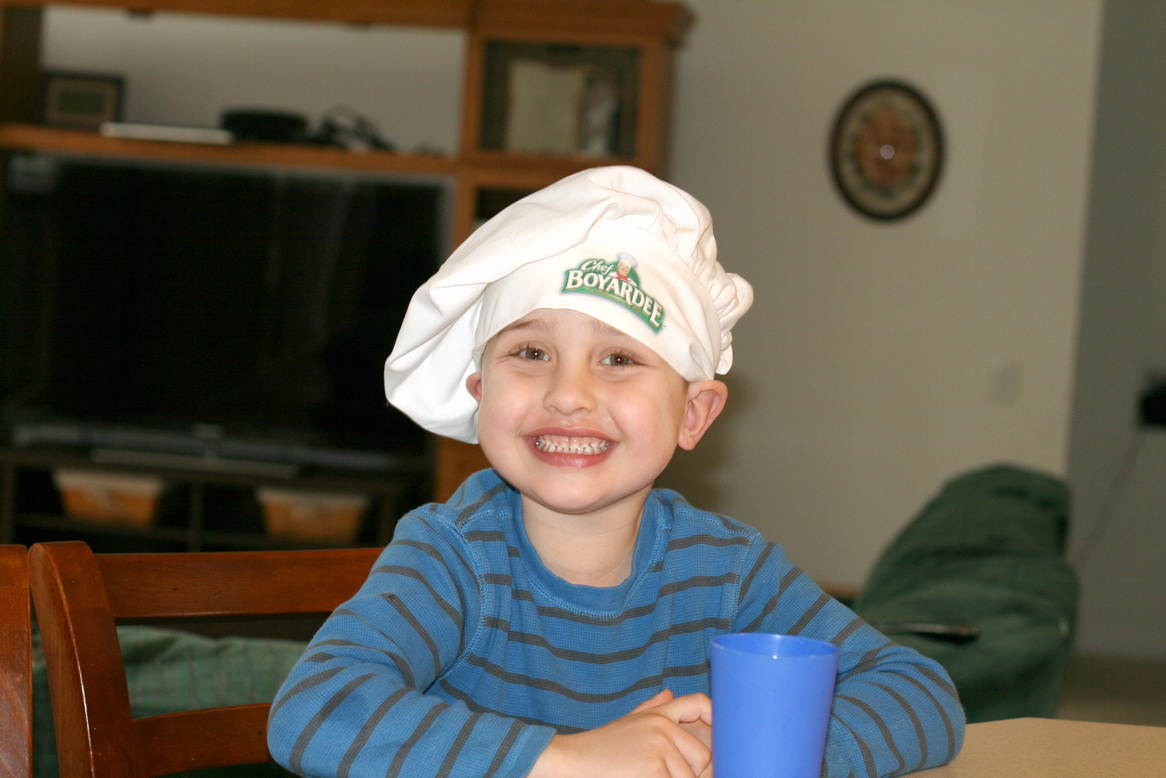 As part of our party, we had to create a Chef Boyardee recipe to share with everyone.  We chose to make the very tasty Pepperoni Spaghetti Bake and added some of our own little touches to the recipe.  We added some grated Reggiano and Romano cheeses and baked garlic bread on the bottom.  We made a side salad and the meal was complete!  Everyone had their own job in the kitchen, and the boys got a kick out of helping mom.  This has been a really wonderful opportunity for me and the kids, and the recipes offered really were not that difficult to prepare.  This made it easy for the boys and the other kids to participate and enjoy something that they made.  The end result was a really tasty meal, spending less time in the kitchen, and more time enjoying family and friends.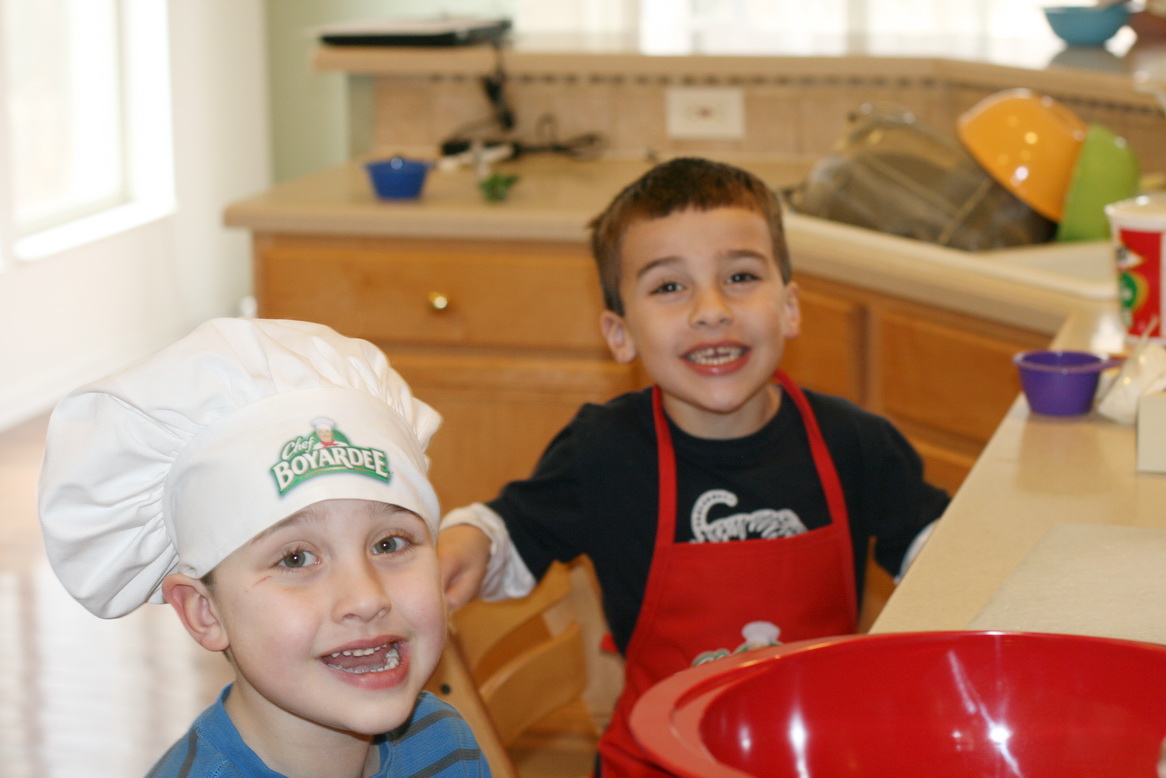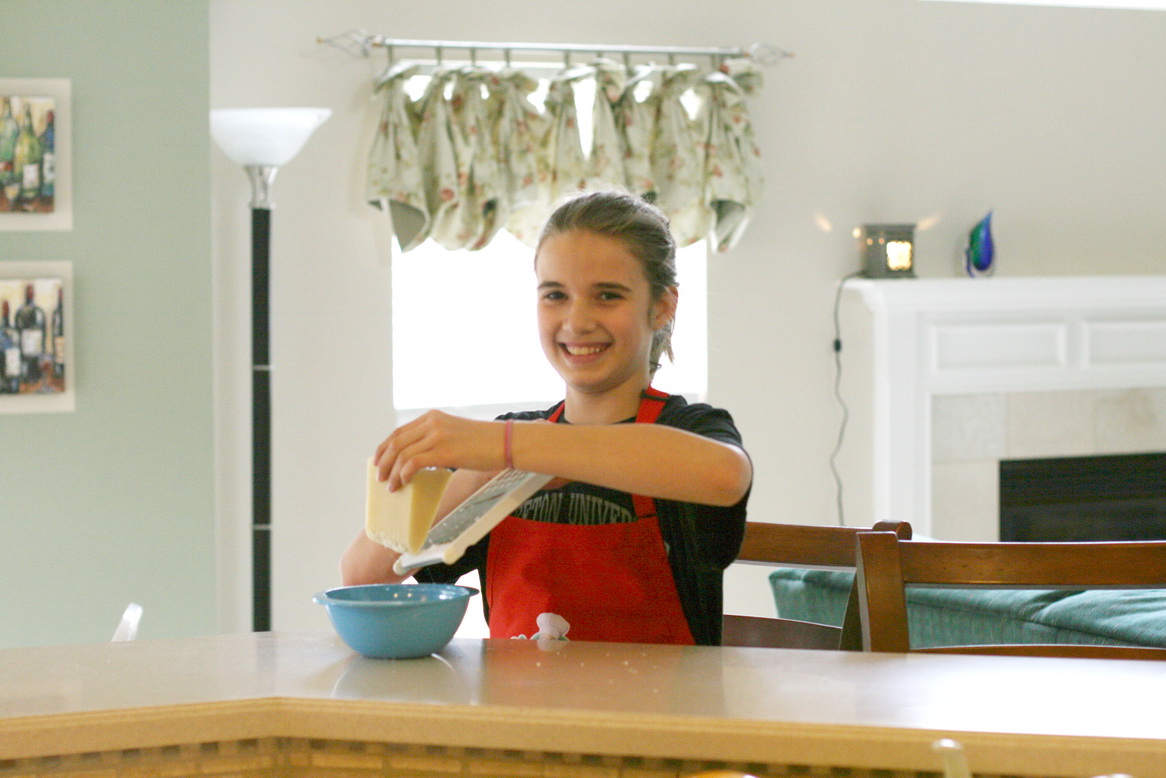 Right now through March 11, 2012, you can submit an original recipe that uses Chef Boyardee as an ingredient (anything you can dream up).  All you have to do is upload a photo of your recipe, and share why your family loves it.  A winner will be chosen based on creativity, all-family appeal, ease of preparation, and palatable appeal by an expert panel of judges.   You can win a $500 prize as well as $75 in Chef coupons or the grand prize of free groceries for a year!  I don't know about you, but who couldn't use a stocked fridge and pantry for the year to make delicious recipes like the ones offered by Chef Boyardee?   You can visit the facebook contest for your chance to win.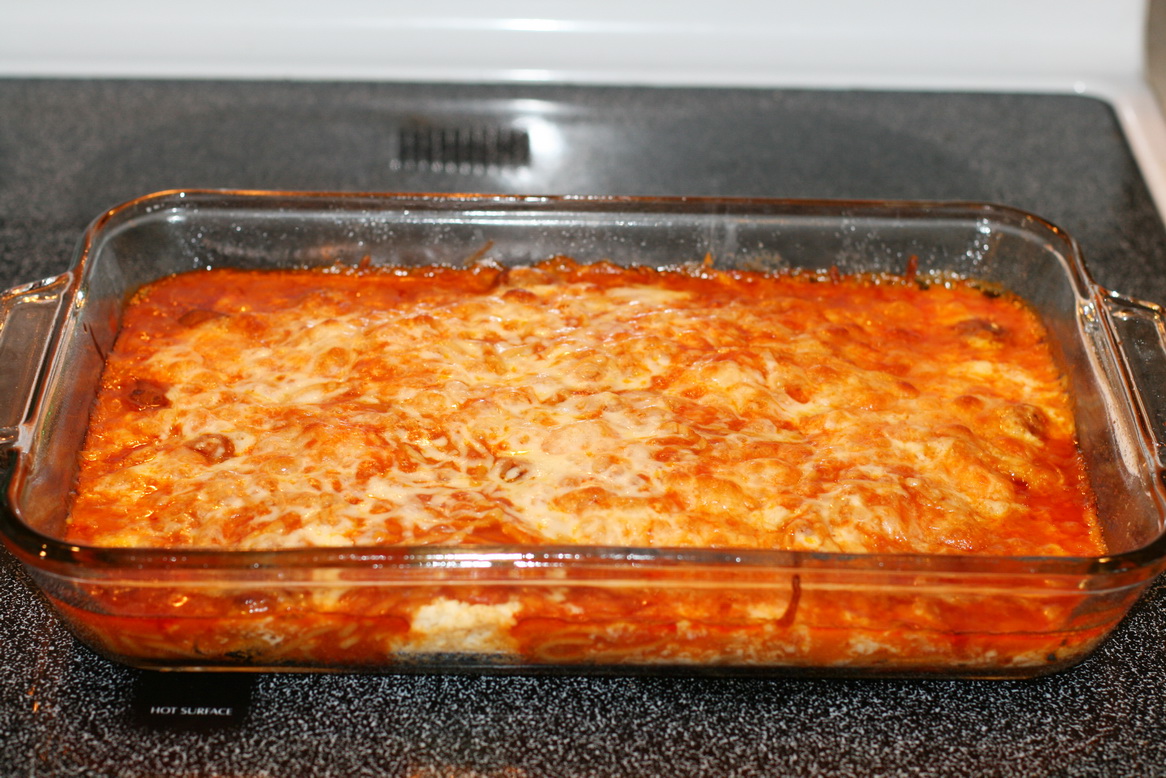 After all was said and done, everyone loved the meal that was prepared and we could hardly believe that it only took 30-40 minutes to prepare.  We loved throwing a party and I loved getting my kids involved in the meal preparation process.  It was a great learning experience and most kids like having a role in helping.  You can find some more really great Chef Boyardee Recipes on their site.  Don't forget to enter to win free groceries from now until March 11, 2012!
"I wrote this review while participating in a In Home Party campaign by Mom Central Consulting on behalf of Chef Boyardee and received product samples to facilitate my party and review, and a promotional item to thank me for participating."
We all know that the dental chair isn't always that much fun, so I like to spend as little time there as possible.  I am petrified of the dentist, in fact I even took an 18 year hiatus from the dental chair as a result of a negative experience.  After I worked up the nerve to go, I had to spend the better half of last year getting a few cavities filled and even the dreaded root canal and was also informed that I have periodontal disease.   Since then, I have vowed to make sure I don't transfer my fears to my boys, about getting regular dental check ups and attempt to make sure they have a really good oral care regimen.
It sounded easy enough to me, but I have two five year olds that often resist getting their teeth brushed.  It started off innocent enough, then it was a scene akin to bull wrestling.  They decided that the toothbrush made them cough, the toothpaste (kids toothpaste) was too spicy, or the they just plain didn't like it.  I quickly realized that I would have to get creative about getting them happy about brushing regularly.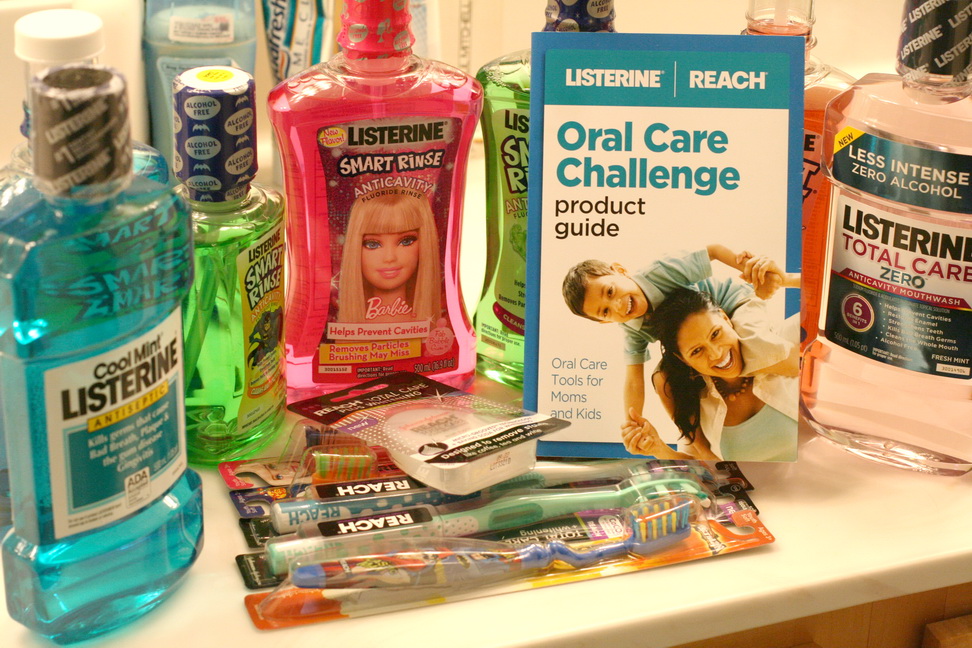 Then, the perfect opportunity came about.  The Motherhood has teamed up with LISTERINE® and REACH® for an exciting new project called– the LISTERINE® and REACH® Healthy Habits for a Lifetime Oral Care Challenge designed to  encourage families to adopt a healthy oral care regimen that will help lead to a healthier lifestyle.  They invited me and my family to take the challenge by taking a few extra minutes a day for a complete oral care routine including brushing, flossing and rinsing.  To complete the challenge, me and my family must do these steps twice daily for three weeks.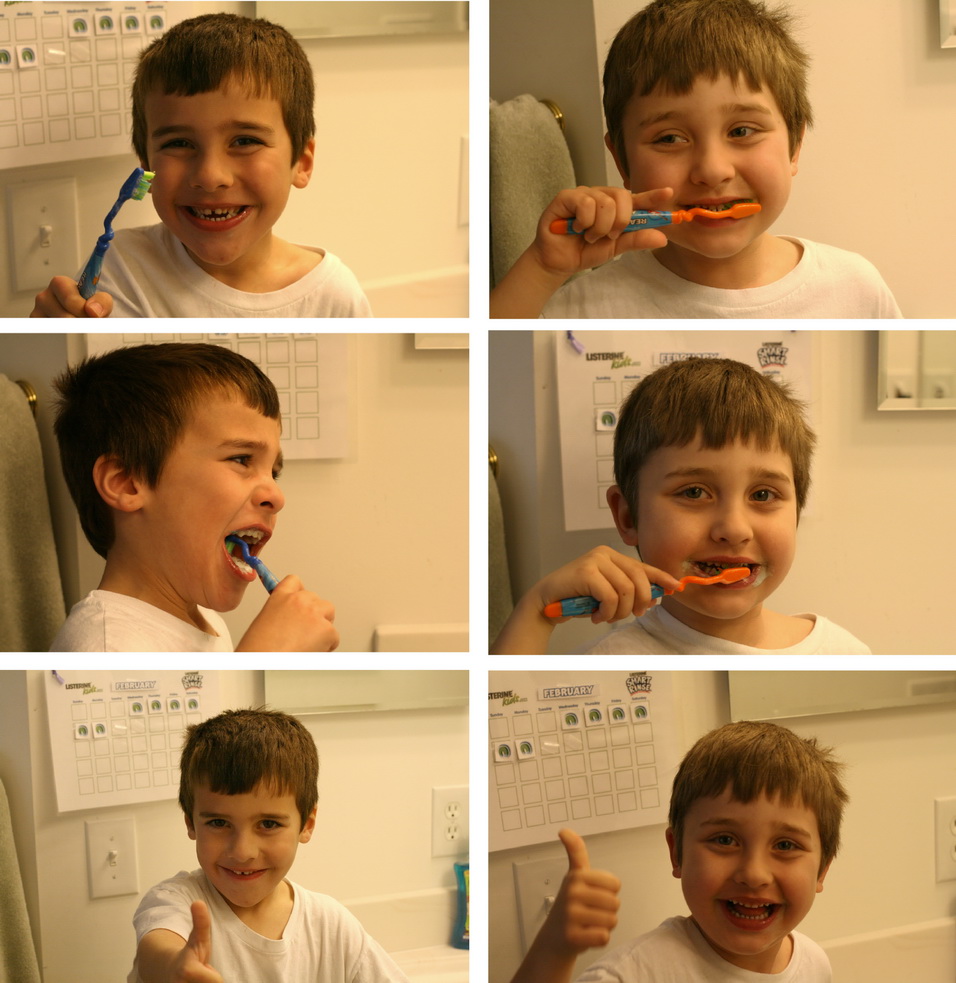 I know now, however, that I am not alone.   Did you know, that nearly 75 percent of American adults suffer from various forms of periodontal (gum) disease* and don't know it.  Despite the fact that I was brushing my teeth, I would  have never even known that I had periodontal disease.   Also after attending a webinar, I discovered that brushing your teeth alone misses the germs in 75 percent of your mouth!  I rarely even used mouthwashes, because I figured brushing would take care of it.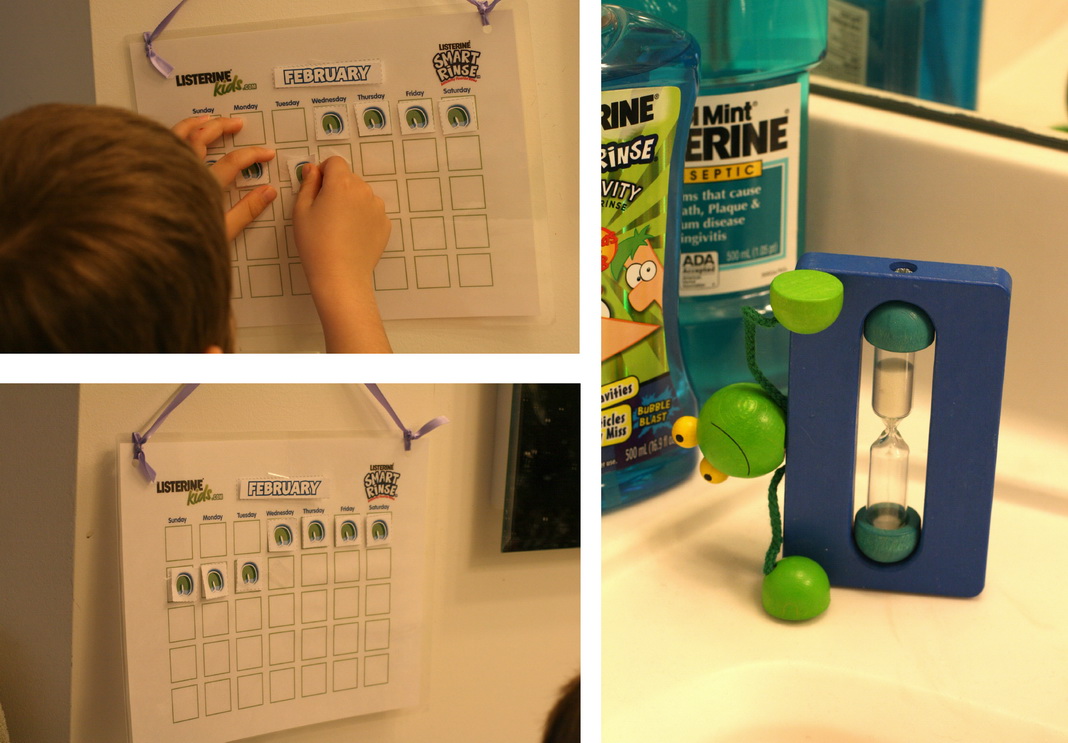 So I am on a new mission, to get our mouths in the best possible shape, by taking the Listerine Health Care Challenge and hopefully maintain a routine we all can live with, far beyond the three weeks and make it a lifetime habit with me and my kids.  We will be brushing flossing and rinsing, and making it a fun and healthy experience.  For the kids, we are keeping track on our Oral Care Challenge chart, and at the end they will be rewarded for keeping up the good work!  I am really excited to be a part of the Listerine Oral Care Challenge, and be able to keep my families teeth and mouths healthy and make it something we all enjoy doing.
I also would like to invite you to take the challenge with me!  You can visit www.walmart.com to access  tips from leading dental experts and great values and prices on oral care products.
**I received products and compensation from Johnson & Johnson and The Motherhood as part of my participation in the Oral Care Challenge. All thoughts and opinions expressed in this post are my own.**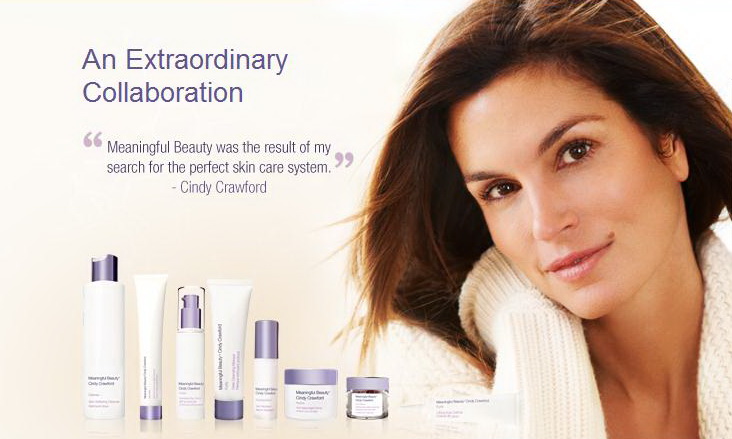 Since becoming a mom to twin boys, I rarely have much time to do anything that is remotely centered around myself.  They say you should take time outs, but that is a rare moment around here.  As part of that, I think that it is even rarer, that I look in the mirror.  There have been days in which I have forgotten to brush my hair, and I have even walked into the grocery store realizing I had my pajama pants on.
I have never been a make-up wearing girl, in fact I probably wear it once or twice in a given year.  Truthfully, I haven't paid much attention to the skin on my face.  Usually, when I am in the shower, I just use lather from my soap on my face and rinse.  Today, I turned 39 and realized that the dreaded 40 is right around the corner, and it makes me question just how things are holding up in this body of mine.  Looking in the mirror, I can see subtle signs of aging, like a few more wrinkles around the eyes, and my skin isn't exactly glowing like a 21 year old.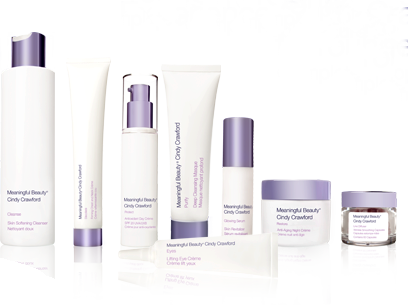 So, I have been asked to  participate in a four week Meaningful Beauty Program for my skin.  Meaningful Beauty is a simple five-step skin treatment plan to help boost your skin's resilience, and reduce the visible signs of aging.  Meaningful Beauty is designed to hydrate, firm and restore healthier and younger looking skin.
About Meaningful Beauty

With Meaningful Beauty®, Cindy Crawford shares her secret for younger looking skin.  This comprehensive skincare system was created by internationally acclaimed anti-aging specialist, Dr. Jean-Louis Sebagh.  Meaningful Beauty is formulated with a powerful super-antioxidant from a rare melon along with such skin rejuvenating ingredients as peptides, vitamins, minerals and marine extracts and can help skin appear radiant and youthful.
Included in my kit: Glycolic Treatment Pads ,Glowing Serum , Skin Softening Cleanser, Antioxidant Day Crème SPF 20 UVA/UVB, Crème de Serum , Lifting Eye Crème – Advanced Formula , Skin Brightening Décolleté and Neck Treatment SPF 15
I'm really excited to try Meaningful Beauty and to have an actual plan for my skin and hopefully it is something easy that I can follow, that doesn't take up much time in the morning or evening. Like I mentioned before, it is rare that I use much on my face in the way of facial care products or make-up, so it will be interesting to see if I notice any changes in my skin. So at the end of these next coming weeks, I will share with you my experience with the Meaningful Beauty skin care regimen, as well as my thoughts, about it's ease of use, how my skin feels, and if I notice any marked differences.
In addition to me being able to try Meaningful Beauty I was also sent an  additional kit to give to someone meaningful in my life.  I have decided to pass this other kit on to my Mom, who took care of me all my life, who still guides me in many aspects of my life and who is beautiful to me in every way. I am looking forward to sharing Meaningful Beauty with all of you.
**I wrote this review while participating in a test drive campaign by Mom Central Consulting on behalf Meaningful Beauty and received a 5-step treatment kit to facilitate my review, a second 5-step treatment kit to giveaway, and a promotional item to thank me for taking the time to participate.**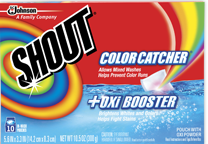 Laundry reproduces like bunnies in our house.  There isn't even a full day where I can officially say I am all done or caught up on doing laundry.  I get a less than satisfied look on my face when I turn a corner and the hamper has a few articles of clothing in it after I just emptied it.  Then there is the tiny load dilemma, where I have some light colors and dark colors,  and I don't really have enough to kick off a load unless I combine them.  We all know that colors bleed, hence why there is sorting of laundry.
Since I am a Shout Brand ambassador, I have been given a chance to try some of their wonderful products like their Shout Free Stain Remover that I reviewed a few weeks ago, and this time Shout Color Catcher with Oxi Booster.  What if you could combine some of those darks with the lights without risking your clothes coming out pink or grey or a new shade of baby blue?  Shout Color Catcher eliminates having having to separate darks and lights and eliminates the need to wait until you have enough darks or lights to complete a load.  Just toss a sheet into your laundry and it absorbs loose dyes to prevent them from bleeding on to other clothes.

About Shout Color Catcher With Oxi

Product Information
I will admit when using the sheets I was still a little hesitant to use them.  After twenty plus years of sorting religiously like my mom always taught me, it was like I was committing a felony by tossing darks and lights together.  I wasn't as liberal with my color combining because I wanted to test things out before I knew if it really worked.  So, I took some of my husband's dark work socks and threw them in with some of my light colored pajamas.  After the cycle was complete, I looked at the color catcher sheet and it was a light shade of gray from the black socks, and I noticed nothing on the light colored clothes.  So I would say it does it's job.  I eventually got a little braver and threw in a red placemat with some light towels and the sheet came out pink but nothing was visible on the towels.  I was pleased with the results.  Will this end my sorting days?   Probably not, because I think it has been drilled into my laundry psyche, but for days when I have less than a load and want to get clothes washed and put away, this is a great alternative, just toss in a Shout Color Catcher with Oxi and I don't have to give it a second thought!
Want to try out Shout Color Catcher with Oxi for yourself?  You can win it, right here on DoubleBugs!  I am giving it away to two lucky winners! And, if you can't wait to win it and you want to try it out,  the Shout Facebook Page is offering downloadable coupons  Shout Free and Color Catcher with Oxi !

Here's What You Gotta Do to Win!

Leave me a comment and tell me your worst laundry nightmare, I know we have all had one.
Additional Entries
Follow me on twitter
Subscribe to my RSS feed
Tweet about this giveaway and provide the link
Contest starts Jan 23, 2012 and Ends Jan 29, 2012
Winners have 24 hrs to respond or the prize is forfeited
Open to US residents only
Good Luck!!!!!
"I wrote this review while participating in a campaign by Mom Central Consulting on behalf of Shout and received a product sample to facilitate my review and a promotional item to thank me for taking the time to participate."

When I first started blogging, I was fairly lost at how to go about starting one.  There are so many different aspects of starting a blog that you don't think about.  You start mainly with it's design and layout and then you go from there.  I only thought it was a matter of posting daily but then as I went along and learned more about links, SEO and key words for search optimization, and learning the ropes on how to track my incoming traffic, I realized that it wasn't so simple for me.
Omniture is the leader in web analytics. The Omniture Online Marketing Suite™ is one of the leading solutions to help you optimize ad spend and conversion. It includes a comprehensive portfolio of applications for visitor acquisition, conversion, online analytics and multi-channel analytics built on an open business analytics platform.

Basically this suite has all the tools you need to help you effectively target and reach your web audience, and convert them into customers.  This is a great way to gain active readers to your site and extend your reach and keep track of who is showing up on your site and who is coming back.  It is a great tool for your business. Omniture.com offers a whole host of information to get you started in having a successful online presence.  If you are just starting out, it is best to arm yourself with tons of knowledge about blogging, running an online business and maintaining a good customer base.



I remember planning my husband and I's wedding.  It is the day that most little girls daydream about and the day that women remember for the rest of their lives.  The fun part about getting married is the planning and picking out of each others wedding bands.  After all, these are the bands that you will more than likely wear for the rest of your married lives and a special symbol of the significance of your relationship.
When looking for my husband's wedding band, we found that it was a bit overwhelming because of all the various choices.  For him, we wanted something that was simple, but interesting, and a ring that I know he would wear.   Men are hard to shop for in my opinion, and finding a ring or jewelry that men might wear can be challenging.  You want something that is slightly elegant, if that is in a man's repertoire,  and yet looks nice on his hand and that he is comfortable wearing.  I found tungsten bands to be some of the more attractive men's wedding bands out there.  They are interesting to look at, offer something that is elegant but masculine for his finger.
Men's Tungsten Online offers a wide range of men's wedding bands and rings.  I have found myself looking at them, and thinking about upgrading my husbands ring for our ten year anniversary or just getting him something new that he can just wear.   I love the laser etched tungsten rings, and love the slight, but not overpowering detail etched on the rings.  The prices are beyond reasonable and would be the perfect addition to his finger.
Take a look at tungsten wedding bands if you want something that fits his personality, and is elegant yet masculine.  After all, this is a day that you will remember for the rest of your life.  Your wedding rings are that special reminder of your commitment to each other.