I usually only get to watch TV in the evening after the boys go to bed.  Last season, I had ER to look forward to each Thursday, and I must admit that I am extremely sad that it had to end.  I had been watching it since I was in college.  I attended nursing school and a bunch of us, including one of our professors gathered with popcorn to catch the new show.
I admittedly out of the loop on what is coming up on the local networks such as NBC, but I am also pretty burnt out on Survivor, Biggest Loser and all the popular shows.  It seems like a good portion of the shows start out ok and then become far fetched in the story line.  I do enjoy American Idol, and America's got talent, but beyond that, I am thoroughly bored.
So I did some poking around on the Fall Television lineup.  Fox has shows like House that I casually watch off and on with my  husband.  ABC will have the Bachelor, which I am interested in seeing if they will pick from the previous show.  CBS enters with shows like "How I Met Your Mother, Survivor, and CSI.  I love the crime scene investigation type shows, but it seems like they are running out of content, so it makes the shows redundant.
All in all, there doesn't appear to be much to choose from.  I am hoping something sparks my interest, otherwise I will be going to bed at 8pm, which might not be a bad thing.  I miss my ER!
Ok I know what you all may be thinking but I am literally addicted to watching this show.  I know it seems like a guy show or something but I guess I just like watching.  So today begins the new season of Deadliest Catch and since I have no more ER to watch at least I have something.  I have always hated the summer because of the lack of good shows.
There is something exciting about watching people work hard and seeing their triumphs and living their lives with them.  The news isn't always good, but you find yourself routing along with them.  I never have many fingernails anyway, but after this show I definitely won't have any!  I hate fish but love this show  lol.
Well I wasn't expecting how the Bachelor has ended. I am sort of disappointed but I guess it's better than getting married and then realizing that you aren't in love with someone. I have decided that I hate these sort of shows, but I feel compelled to watch it because, I want to know what happens lol. I hate to see someone's heart get broken. I am not sure if I will watch the next Bachelor, it all depends if he his pleasing on the eyes! Well I am off to bed, I stayed up way too late for this one.


Well tomorrow is the Bachelor finale, and I am wondering what is going to happen.  Usually I am not a huge fan of these shows but for some reason I just got hooked.   It will be interesting to see what all the fuss is about with the whole Deanna thing and if Jason will stick to his guns and go with the two woman that he chose.  If I were him, I would say bye bye to Deanna, and he may just do that but the previews made it seem like she came back to him in New Zealand to say she made a mistake and wanted him back.  I think the girl is a player and since things didn't work out with her other bo, that she is desperate to keep her fame running.   Either that or the Bachelor is trying to make things more dramatic on purpose.
I personally think that neither of the two is right for him, but what do I know?  I would have like to see him pick Jillian, but he poo pooed that idea so I was pretty disappointed after that.   Stephanie, the lady who lost her husband in a tragic plane crash, is one who I would like to see find a prince charming.  She handles herself with such class, and she deserves someone to treat her well.  I cried when she left the show.  Maybe they will bring her back as the next bachelorette. Melissa or Molly? I will be glued to the television tomorrow!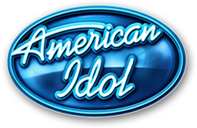 I am a huge American Idol fan.   My husband makes fun of me and he only likes to watch the auditions then he is done with the show.   I love to watch it from start to finish, and I actually go through a mourning when the show is over.   I savor every evening where I can sit and watch one of my favorite shows and then I can hardly wait for the next week.   When you become a parent, it's the little things, like a television show, that make me happy, not a date, but quiet time with my favorite shows.
This year American Idol kicks off in Phoenix, Arizona, home of Jordan Sparks.   So far I think the season shows promise, but I won't know who exactly I like, until I see more of the show.   I sometimes wonder about these people that show up that think they can sing.  The chic in the bikini was a little strange and she actually made it through, we will see what she has to offer with her clothes on.   I really like the guy who worked on the oil pumps for some reason, but only time will tell as the season moves forward as to who has what it takes.   I sometimes wonder if the judges are hearing the same thing I am, because some of the people that make it through are a bit on the iffy side.
Thankfully I have a Tivo hooked up with a dual tuner so I can record Biggest Loser and American Idol!  Anyway here's to a new season of American Idol…I am in couch potato heaven!