We celebrated the holidays a little early this year due to our travels to see family.  I had recently run some errands right in the middle of the hustle and bustle of everyone getting their Christmas shopping done.  I typically don't head to the local stores when it comes to getting gifts for everyone.  It is less stress just sitting here in the comfort of my own home and getting the things I need for family.  I think buying online is one of the best ways to shop.  You can find some pretty awesome deals and a lot of times free shipping too.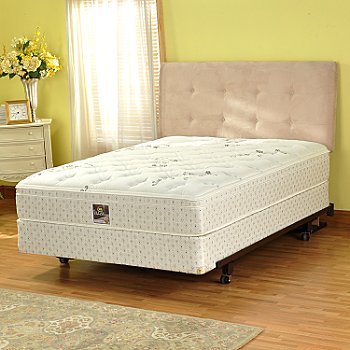 We will be travelling to my parents house for Christmas this year and the four of us and one golden retriever will be invading their house.  My parent have a relatively small house so we wind up sleeping in several rooms.  My husband usually ends up on an air mattress which isn't exactly the most comfortable.  So, I started looking at mattress sets that I could get for one of the spare rooms so my husband and I would be a little more comfortable.  I found somewhat reasonable set ups at Shop NBC that would fit nicely considering our space limitations.  They carry a pricier line of mattress sets but because my husband is a bigger guy we need higher end mattresses that will support well.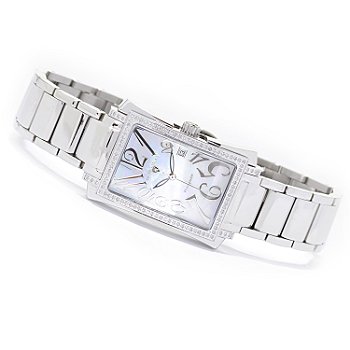 At Shop NBC they have a wide range of items, they have some really reasonable prices on king sheet sets, which if you know anything about sheets they can be pricey.    But if you want to splurge and get some really nice things for the family, Shop NBC has some really nice things that could put a smile on anyone's face.  I did notice that they do have a clearance space that had some pretty awesome deals on mostly clothing and some really pretty jewelry, and you can't go wrong with that when it comes to gifts for Mom. I even saw a watch that I would like to have (Hint hint!)  Check out Shop NBC for some fabulous finds!
**I was compensated for my time to review Shop NBC, the opinions I Have expressed are that of my own**

With having twins, I don't get out all too often to shop.  With the modern conveniences of the internet nowadays, I can do a lot of shopping online.  In fact, I would prefer to sit in my pjs while the boys played and get what I need for the family.  Too bad, I actually have to go to the grocery store!
One of the things I looks for the most when I am shopping for an item, especially a pricey one, is how other people have rated the item, their opinions, and most importantly the price.  A lot of the time, I find myself jumping from one site to another to find the cheapest and best option to get the most for my money.  My husband has taught me to "do my research" and with the internet, it makes it easy to look all the available options out there.
I was recently introduced to Pebble.com.  This is a comparative shopping site where you can find the item you are looking for and get the best available price.   For instance, I did a search on a Canon 50D (a girl can dream can't she?), and it instantly pulled up all the places that carried the camera and their price.   You  can view a brief description of the item and underneath it will list where it can be found and for how much.
About Pebble (as quoted on the site)
Pebble.com is a new kind of comparative shopping website. Not only do we tout some of the best products from the world's leading merchants, but we enhance that experience by providing a forum for users to ask and answer questions about those products – making it easier than ever to find exactly what you're looking for.

When you buy a product in a store, you can ask the salesperson for more details about certain features or attributes that are important to you. Online, it's nearly impossible to find that personalized service. Many website product descriptions fall short in some areas – they don't mention a feature you're looking for; they forget to list dimensions; they leave off information about compatibility. That's where Pebble.com comes in. We offer a place for users to pose those questions to other shoppers, who can then provide answers based on their first-hand knowledge of the products.
The best and most valuable aspect of Pebble.com and a feature that I love, is the fact that you can ask questions and post them for other people or consumers to answer.  It puts answers and questions that people have asked just above the item you are searching for, so you have a complete overall view of all aspects of the particular item or items you are searching for.
Here is a screen shot of my search.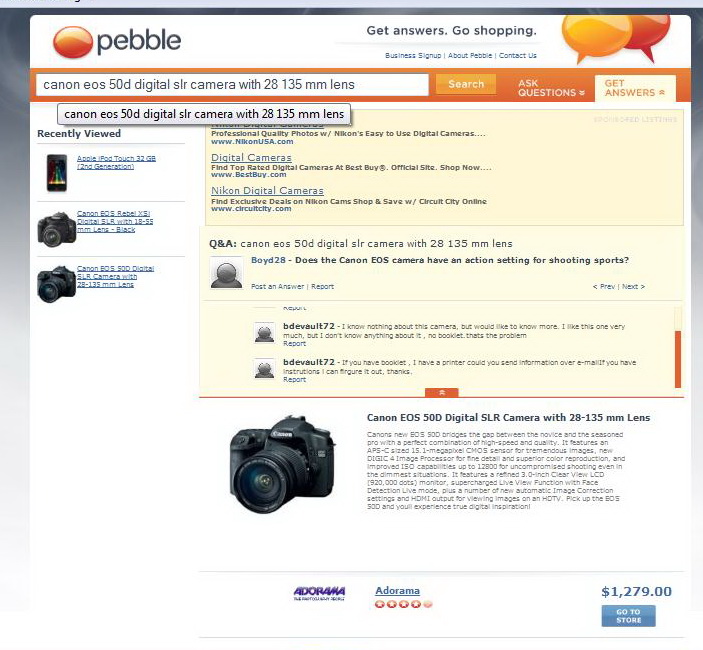 As you can see, Pebble.com is really easy to use.  If you are looking for a way to comparison shop and ask questions, it can be a great resource for you to go to.  I know that this will be one of the places that I will go to when it comes time for holiday shopping!  Why not make it enjoyable?  Thank you to Pebble.com for another valuable resource!
**This was a paid review although my opinion is strictly that of my own**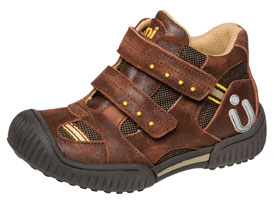 With Summer winding down and Fall kicking in, it is time for back to school, cooler weather, and new wardrobes.  With kids shoes you have to buy them more frequently because their feet grow so quickly. I love buying shoes for little feet, and it seems like each and every pair has a little character all of their own.
Fall is my favorite time of the year to buy shoes for the boys, because I love all the rich earth tones and colors.  Besides the fashion statement, I like to look for shoes that I know will withstand the wear and tear of two rambunctious little boys and still look great after a hard day of play.
The difficult task in buying shoes for them, is I cannot try them on myself and sometimes young children can't exactly verbalize whether or not a show is comfortable, so as a Mom I like to check the shoe out before I put them on their feet.  Umi shoes have been a long time favorite in our house because they are the ultimate in comfort for little feet.  Every shoe that we have ever gotten from Umi always wears beutifully, flexes and bends with the boys feet, and are lightweight, so they aren't tripping over them.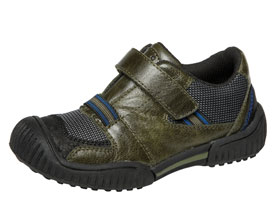 Recently, we were sent two pairs of their newest shoe styles for this Fall, and I instantly fell in love.   We received the Aileron and Aviator and they are some of the most handsome shoes for their little feet.  The Aileron is a cute little half boot type shoe with leather and just enough mesh like detailing that makes the shoe stand out.  The Aviator comes in Black or Forrest which is my most favorite of the shoes we received.  Both pairs of shoes are versatile and are great for play and a night  on the town afterwards.  The boys love to put their Umi shoes on and you can tell that they feel good on their feet. I swear by Umi shoes and they are built to accommodate fast growing little feet with a little extra room to grow too!
Umi has a wide variety of new styles to choose from for boys and girls this Fall.  Your little guy or gal will be the talk of the town and you will be happy they are walking on clouds.  You can find Umi shoes online at their site www.umishoes.com or at www.endless.com.
**Thank you to Umi who provided me with these shoes for review**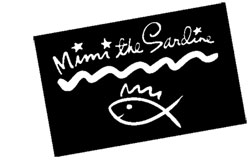 With the boys getting older and the weather being so nice we like to head outdoors frequently during the summer months.  On of our favorite outings is to head to the zoo for the morning and have sack lunch there before we head home for their naps.  When you visit places like the zoo the cost for food and beverages are usually outrageous and when you have a family of four, that can get a bit pricey.  For half of the cost we can pack a well rounded lunch for all us and it is so much more fun to sort of have a picnic as a family.
I am always in search of new and fun things that sort of make my life easier and appeal to the fun and whimsical that comes along with having children.  When I pack a lunch for the boys it is typically in a plastic baggie or in a brown paper bag.  If you know anything about food, presentation is always important especially when you have toddlers, and I try to make all things exciting to them.  They love the idea of picnics and bringing along their own special snacks for their trips to the zoo or to the playground.

Recently we were sent two Lunch Bug lunch bags from Mimi The Sardine and let me tell you they are incredibly adorable and when you see them, you will never go brown bagging again for your children.  We received the Hybrid Cars print and the Propellers because my two go nuts over planes and cars!  When I packed their lunch the first time in their new Lunch Bug bags they were really excited.  They have such bright and cheery colors and the boys thought that they were really getting something extra special.  Who wouldn't get excited about a peanut butter and jelly sandwich that was surrounded by such a delightful packaging?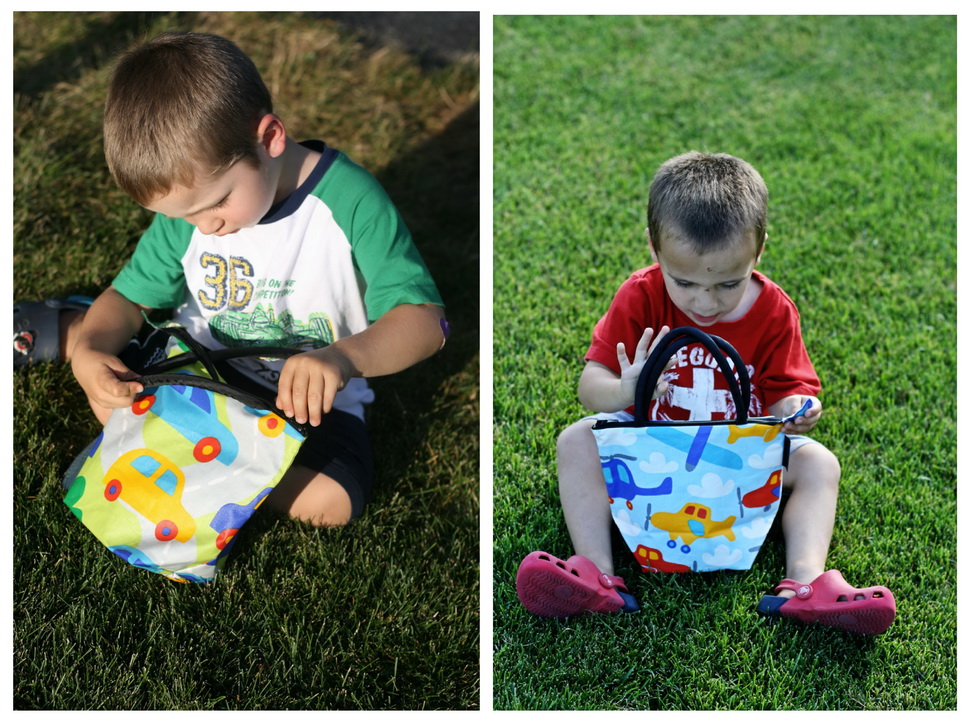 About Mimi The Sardine

A small, family-owned business located in Marin County just outside San Francisco, Mimi the Sardine's vibrantly colored Swedish prints capture a sense of delight and a bright innocence, appealing to youngsters and the young at heart, while they naturally bring smiles into life's everyday eating experiences.

The company's focus on bright, colorful, coated cotton prints and easy care fabrics has made Mimi the Sardine's bibs, aprons, splash mats, lunch bugs, backpacks, placemats, and tablecloths synonymous with good times in households all across America. With the transition into soft, safe, organically grown cotton in everything they make, healthy just got healthier—for you, your family, the farmers, and precious ecological systems.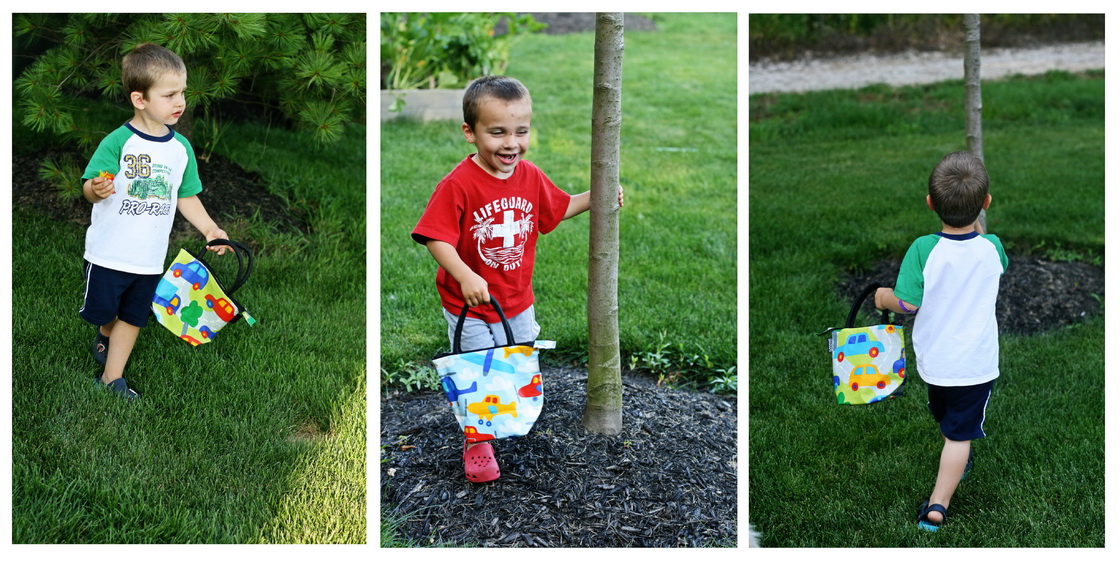 Lunchbugs  are also extremely easy to clean, which is a huge plus when you have little kids and you know there is always bound to be a mess near by. To clean them, you  just wipe, or machine-wash and tumble dry on low! Each bag is equipped with a sturdy zipper and soft handles, children and adults alike fall in love with the fun and colorful patterns, and everyone appreciates its eco-friendly and safe fabric.  I love love love these bags  because they are a vacation from the ordinary and are fun and you can tell that they are made with love.  This is a perfect alternative to brown bag lunches and is sure to brighten up any child's day.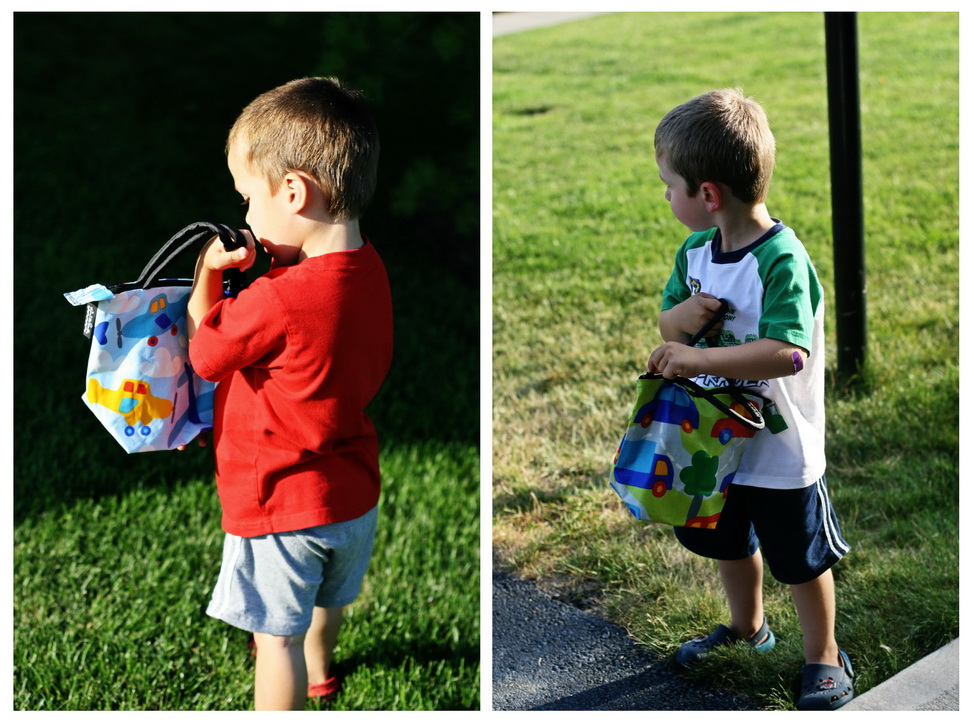 THIS CONTEST IS NOW CLOSED
Would you like to win a Lunchbug of your very own?
DoubleBugs and Mimi The Sardine are giving a reader the chance to win a Lunchbug or your choosing.
Here's What You Gotta Do
Visit Mimi The Sardine and tell me about another product that you like and why and come back here and leave me a comment.
For additional Entries
Tweet about this giveaway
Subscribe to my blog
Add me to your Technorati Favorites
Blog about this giveaway
Add me to your Twitter
Contest starts July 15, 2009 and Ends August 3, 2009
Good Luck!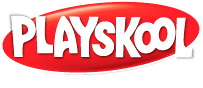 I am always on the lookout for toys for  my twins and I usually tend to gravitate to toys that have some level of challenge for their little minds.  I am all for toys that are strictly for fun, but toys that encourage development of useful skills are a huge plus.
We just recently had the opportunity to try out Playskool's Clipo Hippo.  These are so much fun and remind me a lot of the bristle blocks that I used to play with when I was kid.    The Clip Hippo allows kids to build all sorts of colorful creations with interlocking bristle type shapes (20 pieces in all).  There are even places to attach these brightly colored shapes to the Hippo's back and on the wheels, and when they are done the pieces can be cleverly stored in the Hippo's mouth.  I am a huge fan of the storage option since toys seem to migrate all over my house and having a place to store pieces within the toy itself makes for easy cleanup which is always a plus.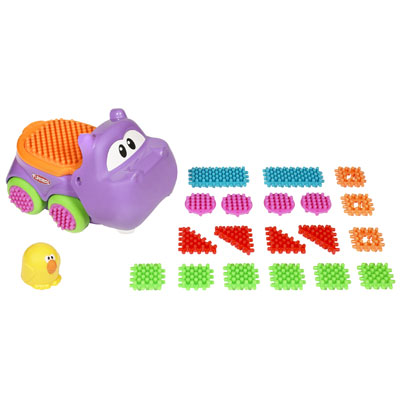 Product Features
• Colorful hippo toy encourages little ones to build all sorts of creations while interlocking the peg-covered CLIPO blocks to each other – and to the hippo!
• Hippo's mouth opens wide – blocks store inside!
• Rolling wheels for on-the-floor fun.
• Hippo comes with 20 CLIPO parts.
• Ages 18 months and up.
It is always fun to get a new toy  for the boys and they quickly wanted to jump in and play.  There was a little fighting at first but they both found their own ways to play with the Clipo Hippo.  The thing about this toy is that it allows your child to use their imagination so they can come up with new things each time they play with it.  The toy is recommended for ages 18  months and up, but I can see it lasting much into the older years.  I can remember playing with blocks and things like the Clipo Hippo at least until I was 5 or 6 maybe older.  Playskool has a whole entire Clipo line so it isn't just limited to the Clipo Hippo, so you can add pieces and variety.
When the boys first played with it, they were all about where the blocks were hidden, and putting Clipos on the wheels  LOL !  Its such a versatile toy and the boys love it. You can see in the video, that there are endless possibilities for their little imaginations.   The Clipo Hipo retails for $20.99 and you can find it at most toy retailers.

Did you know that July is National Ice Cream month???  I don't know about you, but I love ice cream.  Ice cream is a comfort food that I love most in the Summer time, and when you are having a blah day it is always nice to snuggle up to your favorite pint.  Well, not exactly snuggle, but a pint of Ben & Jerry's and a spoon in hand is sure to bring a smile to your face!  When I head to the store, I always find myself staring into the ice cream case at all the different Ben and Jerry's flavors and I can almost never pick out one flavor because something new always catches my eye.
National Ice Cream Month is celebrated by the US every July. This month was designated as national ice cream month by Ronald Reagan  in 1984. He also appointed the third Sunday in July as National Ice Cream Day Reagan recognized the popularity of ice cream in the United States (90% of the nation's population consumes ice cream) and stated that these two events should be observed with "appropriate ceremonies and activities." Unfortunately, many people do not even know that America even has a National Ice Cream Month.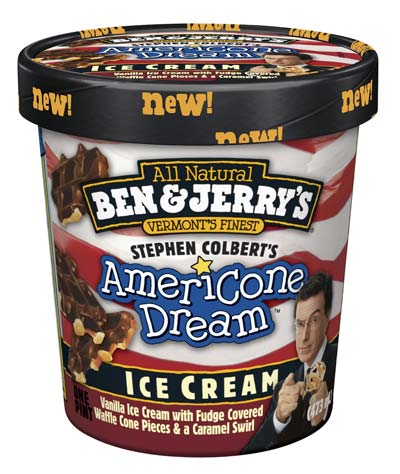 Some of my most favorite Ben & Jerry's ice cream flavors include the ever popular Cherry Garcia, Karamel Sutra, and my newest favorite and one of their newest editions Mission to Marzipan (let me wipe the drool from my keyboard).  Let's face it you can't just buy one pint and head home, you at lest have to get a few days worth or even a week's worth so you don't have to pout when you polish off a pint while watching a sappy love story, or you have had a stressful day, or just because you gotta have it.  At least you know you always have more!
I don't know how they do it but they manage to pack the right amount of stuff into that little pint, that make your taste buds do a little dance, and make your happy endorphins go crazy.  I don't know how they make the caramel in Karamel Sutra stay perfectly gooey in the middle but I do know that their ice cream is one of the best in my opinion!
Here at DoubleBugs, I decided that it would be fun to celebrate National Ice Cream Month and my love of Ben and Jerry's.  We (Ben and Jerry's and I) came up with a fab giveaway to make your mouth water and keep your freezer stocked with Ben and Jerry's!
We will be giving away one pint a day for the month of July.  3 Lucky Winners will win a 7 day supply of Ben and Jerry's (one pint for every day of the week), and a Fourth Grand Prize winner will win (10 pints of Ben and Jerry's and few extra goodies too!).
I know, I know, you are gleaming with excitement!  But we are gonna make you do a little work for your ice cream.  Don't worry we won't ask you to sell your soul but you might consider it, since it is Ben and Jerry's HA!
So here is the scoop (get it? scoop?) Ok, I'll quit with the cheesy jokes.
THIS CONTEST IS NOW CLOSED
This is what you gotta do

(read carefully!!! You wouldn't  want to lose out on a few pints)
You Can visit their site for inspiration

*For Main Entry into this Fab Giveaway, You Must Do One of The Following*
1.) Come up with your own poem about Ben and Jerrys (50 words or less) Your own ode to the pint so to speak
2.) Come up with a recipe using your favorite Ben and Jerry's flavors
3.) Do a little dance, go crazy, make a video or send us your pictures of you enjoying your favorite Ben and Jerry's (you can post me a link to them)
4.) Create a new ben and Jerry's Flavor that you think you might like to see
5.) Do a little bit of everything above
Grand Prize winner will be selected based on the most creativity!!! So the more you do the better your chances! We want you to have fun with it!
***For Additional Entries(please post a separate comment for each additional entry)***
Grab the Ben and Jerry's Giveaway Button and post it everywhere to share the love! Please provide me a link to your site  (3 entries gained when you post this)
Tweet about this Fab Giveaway
Blog about it tell people not to forget to grab the Ben and Jerry's button to share with all their friends (please provide the link to your post) (3 entries gained).
Add me to Your Technorati Favorites
Subscribe to my blog
Contest Starts July 1, 2009 and Ends July 31, 2009
Good Luck!!!!

Every year that Father's Day rolls around, I find myself racking my brain for a gift for my Dad and for my husband.  I have such a hard time trying to figure out a gift to buy them because I just don't know what guys like to begin with.  I can usually use all the help I can get and  with this economy, saving money is a big plus when it comes to shopping for something extra outside of the necessities.
With Father's Day fast approaching, PayPal Shoppingis a great resource for finding gift ideas for Dad this year.  I didn't even know that PayPal offered this service or I would have visited much sooner!  The site is really easy to navigate and search as well.  They are offering some fabulous deals right now on things for the man in your life.
Here are just a few of some of their great deals
For the sporty dad:
$20 off of any purchase over $100 at Sports Authority including a golf club set, camping gear, sports gear, etc. when purchased through PayPal Shopping.
For the gadget dad:
With PayPal, you can receive 15% off items like a 52″ Sharp AQUOS 1080 LCD HDTV plus free shipping – perfect for baseball season! (And perfect for my bedroom and chick flick movies for mom  shhhh!)
Other great items and discounts for dad available through PayPal Shopping:
25% off any item oneBags.com including laptop cases, wallets and more.
Free shipping of any purchase of $49 or more at Zales.com – so get that watch dad has always wanted! And toss in a diamond for me, or ill settle for a necklace
Using PayPal Shopping can save you a whole lot of time and money and you can shop in your jammies! You can surely find a great gift that Dad will love and maybe even a few gifts for yourself with the extra cash you will save *wink*   Visit PayPal Shopping for a great deal!
Umi shoes is having a terrific sale! 20% off your purchase from now until April 30, 2009.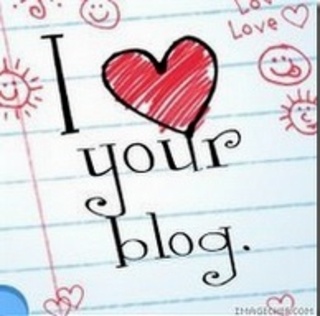 I hope everyone is having a great week so far.  The weather is freezing here and I really wish it would make up it's mind.   I just wanted to take a moment and share a list of some of my favorite mom blogs out there.  Have a visit and show them some comment love.  You might find some new friends and some really good reads!
Sweet 'n' Sassy Girls
Momdot.com
Blessings Abound
Mommy Cracked
A Little Bit Nutty
The Shopping Mama
Good Golly Miss Blondie
Christy's Creations
Free Sample Freak
The Not-So-Blog Blog
What's That Smell?
My Charmed Life
Time Slides By
HouseholdSix
mommy23monkeys
The Story of a Princess and Her Hair
A Psych Mommy
Momma's Gone Over the Wall
3 Garnets & 2 Sapphires
A Blog of Goodies
Single Rose Designs Blog
Green Mama's Pad
Happy Reading!!!
Well, we had a busy day today.  The plan was to get some yard work done, a little grocery shopping, last minute Easter shopping and then head to an even at the zoo.
The boys were very excited about the zoo and we talked about it all day.  I was already tired from mowing the lawn and going to the store.  I have been sick off an on with some nasty cold/virus type stuff, but was looking forward to going.  It was a little chilly weather wise but overall a beautiful day, and next week we have a chance of snow ugh!
So we head out for the zoo, and when we pull up everyone is leaving and no one is goin gin.  So im like well I thought the thing was today.  So dear husband went and checked and it is next weekend!  The boys were in tears and I felt like poo because I messed up the dates.  Not only that we missed an egg hunt this morning because I had that date mixed up with the zoo thing!  I felt bad, but jelly beans and a trip to a new playground made their day.  They both got their baths, and went to bed and fell asleep in five minutes.  I still feel awful.  I swear somedays I don't know where my brain has gone to.  I'll get it right next week!