When I first started blogging, I was fairly lost at how to go about starting one.  There are so many different aspects of starting a blog that you don't think about.  You start mainly with it's design and layout and then you go from there.  I only thought it was a matter of posting daily but then as I went along and learned more about links, SEO and key words for search optimization, and learning the ropes on how to track my incoming traffic, I realized that it wasn't so simple for me.
Omniture is the leader in web analytics. The Omniture Online Marketing Suite™ is one of the leading solutions to help you optimize ad spend and conversion. It includes a comprehensive portfolio of applications for visitor acquisition, conversion, online analytics and multi-channel analytics built on an open business analytics platform.

Basically this suite has all the tools you need to help you effectively target and reach your web audience, and convert them into customers.  This is a great way to gain active readers to your site and extend your reach and keep track of who is showing up on your site and who is coming back.  It is a great tool for your business. Omniture.com offers a whole host of information to get you started in having a successful online presence.  If you are just starting out, it is best to arm yourself with tons of knowledge about blogging, running an online business and maintaining a good customer base.

Winner has been contacted and has responded.
Congrats to Eugene, our winner of the rockboard scooter, drawn via random.org  Enjoy your prize!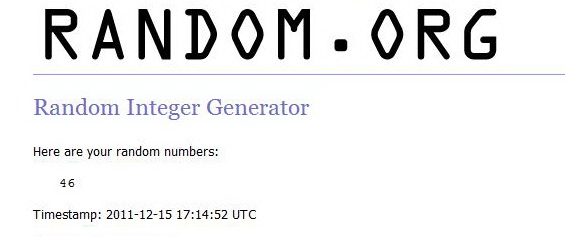 I haven't kept my recent journey to weight loss a secret. When I first started out, I knew that I wanted to run eventually when I was in much better shape. When I finally decided it was time, I realized that my walking shoes weren't going to cut it. Not only were my feet already hurting, but any ramp up in my activity in them made matters worse.
I do a ton of walking on local trails, so I knew that I eventually wanted to jog them as a well. I am also a major overpronator, or I tend to walk to the inside of my feet, you can see it by the way my soles on my shoes tend to wear. Initially, I said to myself, ok I need a running shoe. When I began to look, I began to panic at all the various choices. There are about a billion different brands, different styles, there are trail running shoes, neutral running shoes, and shoes that feel like no shoes at all. After about three days of looking, my head began to hurt and that is when I was introduced to Mizuno shoes, my saving grace in my search for trail running shoes and for my feet.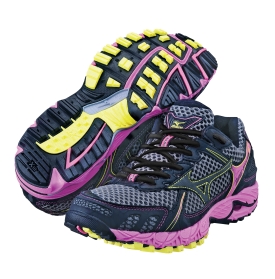 The folks at Mizuno were kind enough to send me a pair of their Wave Ascend 6 trail runners. This particular shoe is in it's 6th generation which already tells me it's a keeper and clearly time and dedication went into it's creation. When I received them, I opened the box and was delighted to see the one thing that was going to be significant in my weight loss journey and how awesome they looked. I loved the black mesh shoes, with hot pink and yellow accents, but I loved them on my feet even more.
The fit was that of a glove, and all the love a hug could give. They fit a tad snug, but felt extremely comfortable, I had a feeling that it was designed to stay on your foot so when you are running, your feet aren't moving all over the place in your shoe. The shoe itself is extremely lightweight. 9.6 ounces to be exact, but offers ample cushioning from heel to toe. The real test however, was to take a test run in them and I was more than excited.
About the Wave Ascend 6  (taken directly from the site)
Unlike other shoe technologies, as your foot touches the ground, Wave actually reduces and redirects impact forces away from your foot. Wave acts much like your car's suspension—offering cushioning and keeping your foot centered in your shoe throughout your stride.

Disperses impact forces away from foot
Progressive, tunable support
Lightweight, compact, responsive
Doesn't break down over time

SmoothRide is the result of years of development designed to the most fluid, smooth, rocking-chair-like motion in every step.

Smoothride begins working the moment your foot touches the ground. Flex Grooves in the heel promote natural movement from the back of your foot to the front, initiating that rocking-chair motion. Our AP+ Midsole gives the shoe a bouncier feel. And Flex Grooves and Flex Controllers in the forefoot work together to smoothly continue the roll forward to give your foot a more solid platform at toe-off. It all adds up to a more fluid, enjoyable run, every time you head out.

Smooth, rocking motion throughout your stride
Increased flexibility
More power at toe-off

From heel strike to mid stride to toe off, Dynamotion Fit is all about creating a shoe that works with your foot through the design and materials we use to create it. As your foot twists, bends, and stretches in each step, the shoe upper moves with you. Flex Eyelets help keep your heel secure throughout your stride by allowing the upper to stretch and contract as needed. And Stretch Mesh eliminates bunching and pulling that can create discomfort and even blisters–especially at toe-off. Together, the features of Dynamotion Fit create a shoe that gets out of your way, so you can become the best runner you can be.

Emulates the motion of your foot
Secure fit that still freely moves
Eliminates bunching, pulling, and sliding
I took off on the trails with my pup , and did a quick 15 minute test run. The trails behind my house have lots of rocks, and the traction on the Mizuno Wave Ascend 6 is amazing. At first, I felt hesitant on my first down hill turn, but realized that these particular shoes had what felt like a tacky grip on the rocks. I never once, felt my feet slip beneath me, which was an inherent problem when walking in my other shoes. The mesh on the shoe offers great breath-ability, because let's face it, you're feet sweat. It was hard to tell after first run, how the pain in my foot would fair, but after logging approximately 150 miles in the Wave Ascend 6, I can tell you that any pain that I had, has apparently corrected itself as well as the over pronation problem.
Overall, I am extremely impressed in the wear of the Wave Ascend 6 and how it has held up to my pounding the trails in them.  With a $99 price point, it is a great running shoe for the wear.  I have learned that a running shoe is only good for around 300 miles and I intend on pushing the limits , so my next pair will definitely be Mizuno because it takes the guess work out of finding a good shoe.  There are a lot of shoe choices out there and you have to find a good one that you love to wear and that feels good on your feet.  It is obvious that Mizuno took a great deal of effort to make the Wave Ascend 6 a shoe you want to run in.
**Disclosure:  I was sent a pair of Mizuno Wave Ascend Shoes to facilitate my review, the opinions in this posting are that of my own**

I have two boys, and naturally they love bugs, snakes, worms and anything that naturally freaks me out.  With Halloween coming up, we decided to throw a small party and have a little creepy crawling fun with bugs, Hexbugs that is.  We had the chance to invite over friends and have a glow in the dark Hexbug Halloween Party.  We had treats, kids and lots of bugs!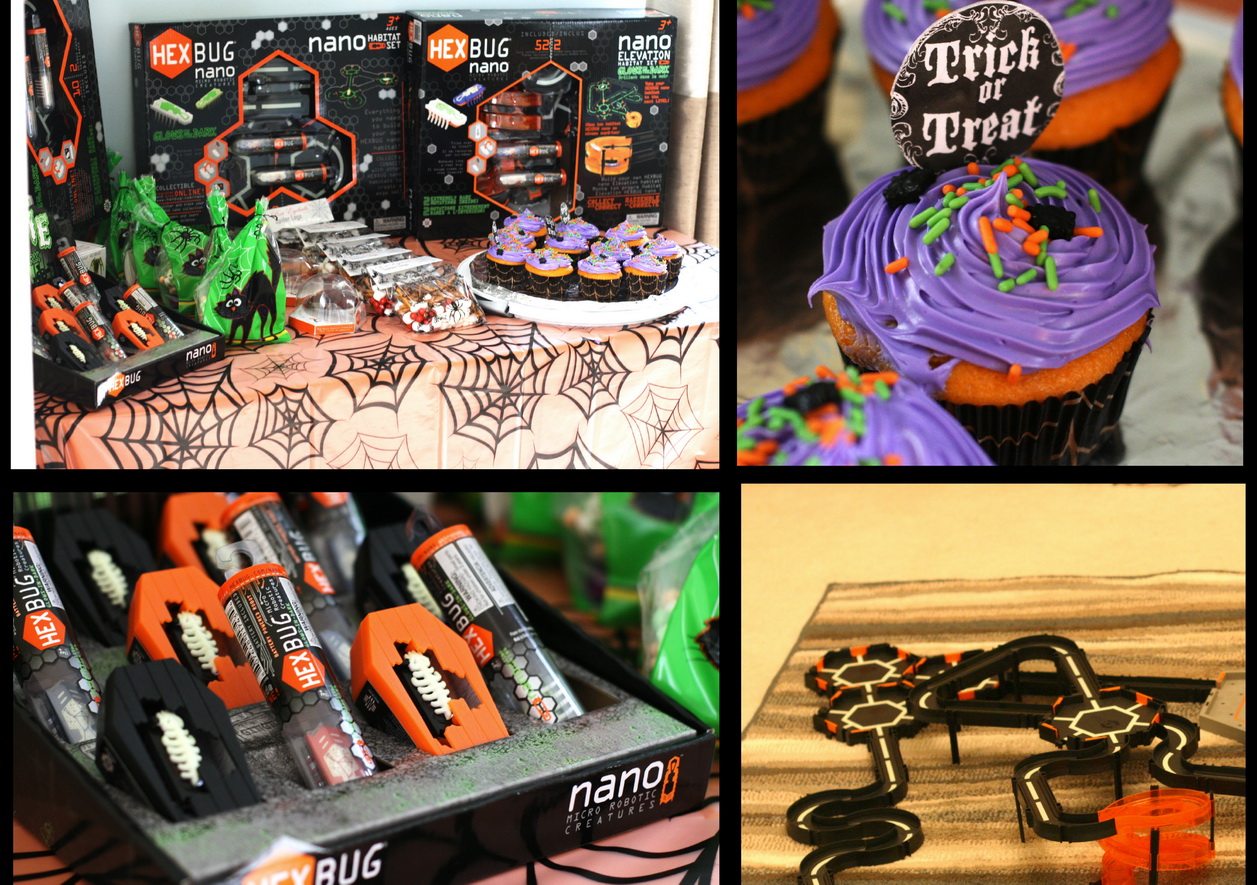 Just in time for Halloween we were sent Hexbug Nano bugs, and limited edition Hexbug Nano Halloween Zombie bugs complete with their own habitats.  The unique thing about them was that the bugs glow in the dark along with the habitat tracks.  So when the lights go out, it is twice the fun and the kids had a blast.  There is no end to what you can come up with Hexbugs, and our favorite part was when each kid got their bugs and decided to race them start to finish through the habitat.  The first person whose bug made it to the finish was the winner.  It got a little crazy in the house, but it was truly a blast.
Check Out Our Video!
I was amazed at how well these things got around, it was like they had a mind of their own and could find their way through the twists and turns of the habitat.  We were even sent some Hexbug Larva, that crawled around with uncanny resemblance to the real thing.  It even had a sensor that makes it turn around to avoid things in it's path.  It was a little gross for me, but gross is what the boys love.

Overall, my take, is that Hexbugs are pretty entertaining for the kids.  When I checked out the Hexbug website they have all sorts of cool bugs, and even remote ones.  My only beef is that it seems like they run out of batteries quickly, but usually kids tend to seem to leave them running and walk away.  But overall they are really cool and quite ingenious how they move about.
From bugs races, to entertaining your cat, Hexbugs are sure to make your kid smile.  Right now you can find the limited edition Hexbug Nano Halloween Zombie bugs at a Radio Shack location near you, but don't limit Hexbugs to Halloween, they would make great stocking stuffers for the Holidays and the perfect size in their little test tubes.
Disclosure *Hexbugs, and habitats were provided to us to host a party by Mom Select and Hexbug, all opinions,video, and pictures are that of my own*

The air is crisp and all the kiddos are going back or have gone back to school.  It is still shorts weather, but a few days have been cold enough to break out the boys Fall weather gear.  I love to shop for them, and I love outfitting them from head to toe in some of the newest fashions.  Along with great fashion, comfortable shoes for kids are a must.
Umi Shoes is  my go to fashion for little feet.  Although, my two seem to be growing leaps and bounds, Umi has one of the cutest selections and some of the best children's shoes in my opinion.  I am always eager to see their new Spring and Fall lineups each year, because they always have great new styles.  They aren't afraid to change it up a bit where as when I walk into other kids shoe stores, they have the same thing virtually every time I am there.
About Umi Shoes (taken directly from their site)


At Umi they meticulously craft each and every shoe for the utmost in comfort and fit. Hands that simply know how to make a better children's shoe. So, what makes a better children's shoe? Years of experience working with age-appropriate lasts, patterns and buttersoft leathers give Umi a step up over everyone else. At Umi, all they make are children's shoes, and they believe every step your child takes is as important as their very first.

At Umi, caring for little feet also means caring for the earth—which means they set their standards sky-high. Every shoe they make is tested for safety and durability and meets strict guidelines for child-safe materials. They use only non-toxic drum-dyed leathers and other environmentally friendly components. Protected in recycled packaging, Umi's a brand sure to please parents and Mother Nature alike.

Shoes are made for much more than walking. Umi shoes are specially designed for the littlest and hardest working feet in mind. At Umi, our focus is on quality, comfort and style.

From years and years of hand crafting shoes for babies, boys and girls they've developed a deep understanding of materials, patterns, footbeds—the building blocks of creating the most comfortable shoes around.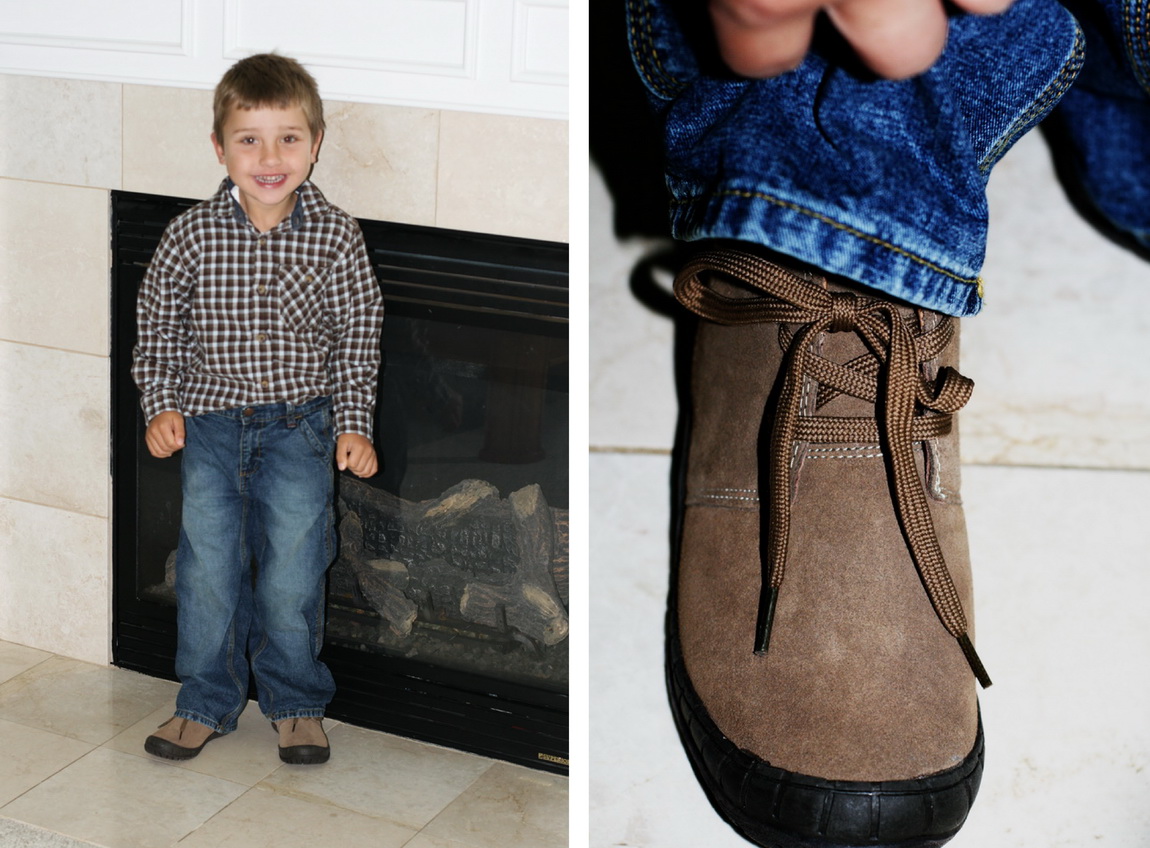 This year Umi Shoes has some cute Fall styles for boys that include Caaden and Carrson, which are two very adorable half boot style shoes.  Caaden is a cute lace up style available in Taupe and Olive.  Carrson is another suede half boot that combines a great look, with a thick velcro closure which makes it easy for lil ones to get their shoes on and off.  Both of my boys tried them on and had a blast running and playing in their new kicks.  Usually they will tell me if  a shoe is uncomfortable and want them off right away, but this has never been the case with Umi Shoes.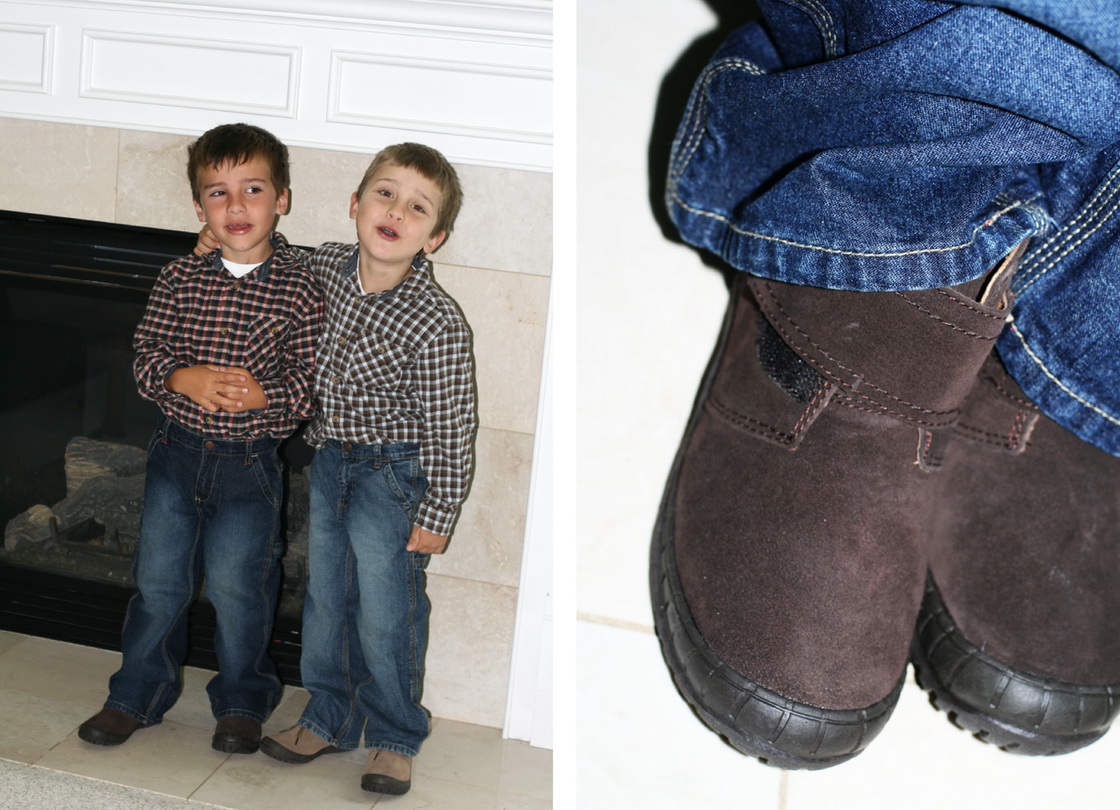 All of their shoes offer about a half size growing room and ample cushioning in their shoes.  Kids can run and jump and play and Umi Shoes offers sturdy, flexible souls for growing feet.  Kids are known to give their footwear a vigorous workout, but I have never had a problem with Umi Shoes.   Often time they outgrow them after extensive wear and they still look practically brand new.
If you are looking for one of the best shoes for kids, I highly recommend investing in Umi Shoes.  They are incredibly  comfy for kids.  If you are like me, I want shoes that are going to hold up so I am not out buying more before the season even ends.  Umi Shoes are reasonable priced, incredible cute and well made.
We all have intentions of making healthier eating choices for ourselves and our families.  As soon as my boys could eat, I was trying to introduce fresh fruits and vegetables, to hopefully avoid finicky eaters and encourage them to actually ask for or want the healthier foods.
We recently started gearing up for the growing season.  Once we get warmer weather, I am outside turning over the garden and getting ready for vegetables.  This year we are planting a whole host of wonderful things from fresh herbs, lettuce, broccoli, peas and green beans and our favorite tomatoes!  There isn't anything like a tomato that is fresh from the garden and my boys will hand pick them and eat them whole if I let them.
We use a lot of tomatoes in our house, and canned tomatoes are a definite staple in our pantry.  One of my favorite dishes to make for family and friends is my famous chili recipe.  Often times people associate it with colder weather, but my kids ask for it often, and my dad when he comes to visit.  Tomatoes give a wonderful taste and can liven up many dishes, but even with that aside, there are definite health benefits to consuming tomatoes.  A recent article by The American Journal of Lifestyle Medicine outlines the emerging health benefits of tomatoes.  Tomatoes, are known to contain lycopene and other key nutrients that can potentially lower our risk of certain cancers and heart disease.  My Dad suffers from heart disease, and I have a good friend with cancer, so I owe it to my family to try and make these healthier choices for them and make things that they love.
By following these simple 2010 Dietary Guidlines and dreaming up some tasty tomato dishes, you can give your family the gift of good food and health.  One of my best loved recipes is my chili.  It's not only easy to make, but I love to make it for my dad and include healthy things like fresh vegetables and with chili you can sort of throw in just about anything and it tastes good.  Chili can be a versatile and healthy dish, and it makes it easy to include the "good for you" stuff.  In fact,canned tomatoes like Hunts offer the body more lycopene because during the cooking process it breaks down the cell wall of the tomato. I have also been known to thrown in sweet potatoes, and carrots before.  It is fun to experiment and tomato dishes like these, bring out great flavor in vegetables, pasta and meats and enables you to get the added lycopene that our bodies need.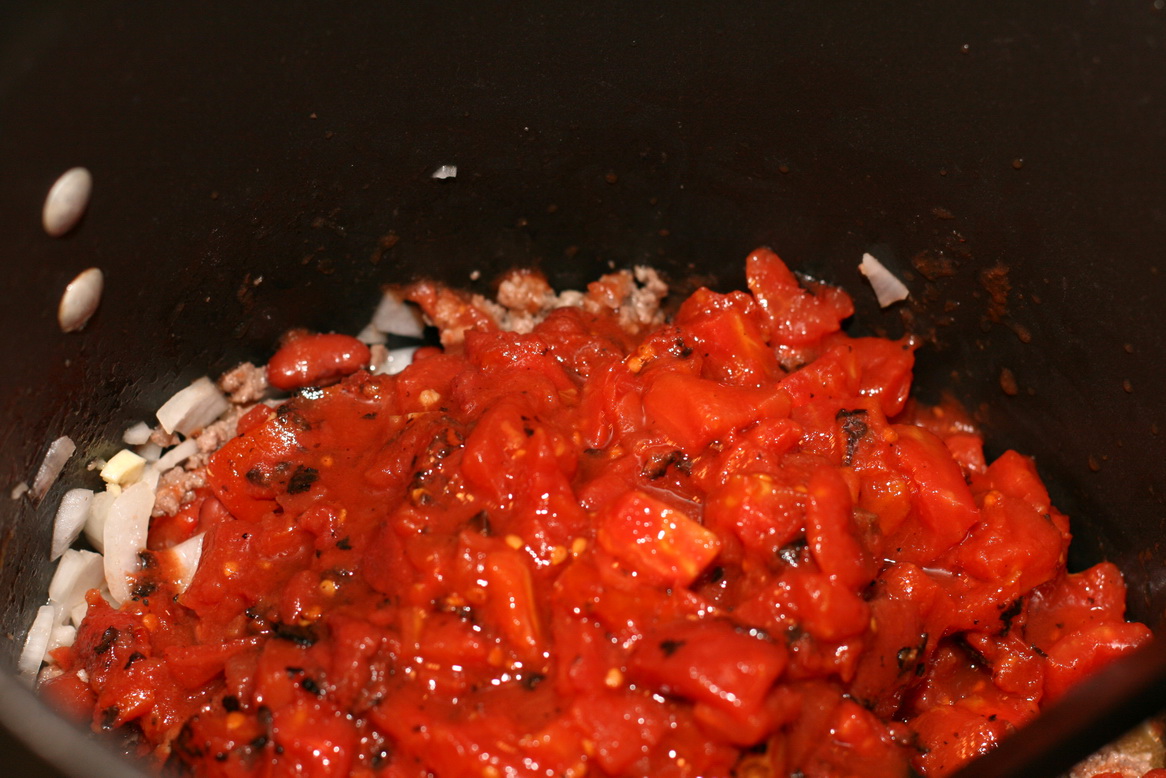 My Chili (For My Family)

1lb of lean ground beef or ground turkey
2 gloves of chopped fresh garlic
1 medium onion diced or 2 if you like them (I don't hold back)
1 or 2 bell peppers diced, I like to use red, yellow and orange (gives great color)
1 15 oz can of Hunts Tomato Sauce
2 cans of Hunts Fire Roasted Diced Tomatoes with or without garlic
2  cans of Dark or Light Red Kidney Beans
3 Bay Leaves (I take them out after cooking)
1 tsp of Crushed Basil
2-3 TBS of Chili Powder (or more if you are brave)
Low Fat Shredded Sharp Cheddar Cheese
Oyster Crackers
In a  stock pot, Brown Ground Beef  or Turkey Drain off Fat toss in garlic, onion and peppers and cook just until tender, Drain and rinse kidney beans, add all other ingredients to the pot except for cheese and crackers, this comes later!  Simmer chili on low to medium for 30-45 min (remove the bay leaves) and enjoy! Get a heaping bowl, top with your favorite low fat cheese and sprinkle on a few crackers and you have a tasty meal!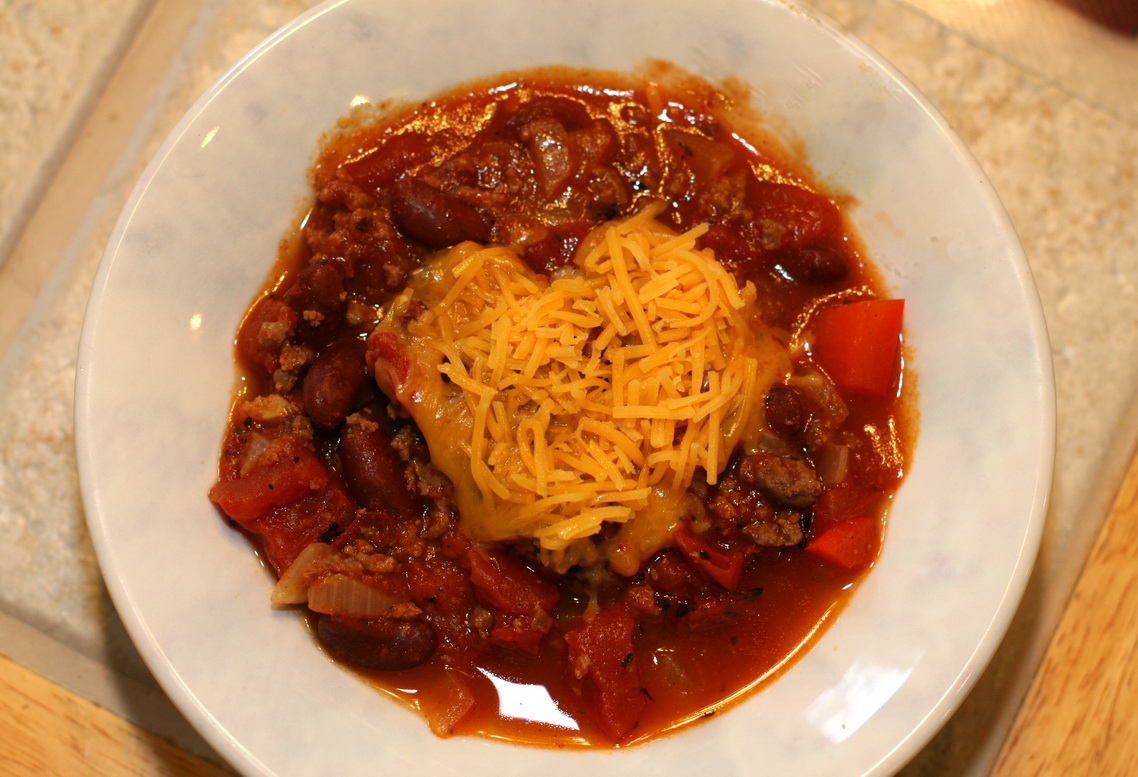 This is a really yummy recipe and very low in fat and it takes very little time to prepare. You can certainly make double and triple batches to freeze.  I know busy moms like me, can appreciate a good recipe that is freezer friendly!  It makes the nights you don't feel like cooking so much easier too.  Tomatoes, can be a  great start to making healthier choices for you and the special people in your life.  What is your favorite tomato recipe?
This post was part of a project in association with Hunt's and The Motherhood. I was compensated for my time. Opinions and ideas expressed are my own.
My two lovely lil men, are into a phase where they talk about when they can be a Daddy or like Mommy and be the boss they say.  LOL   They talk about how they will someday marry a girl like mommy and daddy got married and be the boss of their own bubbas.  We call them the bubbas sometimes, so that's where that comes from.  They talk about how they will someday marry a girl, like Daddy married Mommy, because they ask about our wedding picture and what getting married meant.
Today one of mine says to me:  "Mommy,when we get to be Daddies we can say stuff like knock it off and don't hit your brother that's not nice!
I can hardly keep a straight face!  It is so funny how kids see their parents at such a young age.
Then there are the questions that they ask like, my mr smarty pants:  "mommy why do bubbles stick together?" well,  I guess I better brush up on my science, this is only 4 years old people!  I wonder what is next!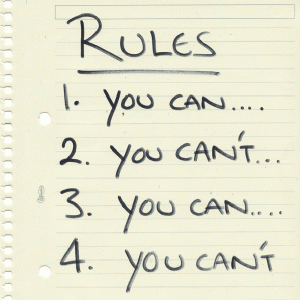 We live in a fairly nice neighborhood.  We had our first home built in an upcoming part of town, and it was all good.  I knew that there would be a Home Owners Association or HOA, and that there is usually a minimal fee associated with it.  My husband is about as anti rules as anyone I know and he grumbled at the whole idea, just because that is in his nature.
The Home Owners Association's  job is to sort of maintain the lovely appearance of the neighborhood, and to be generally nit picky about anything that they see fit.  They also have the job of adding exorbitant amounts of money each year to their fee.  We started out paying around $200 a year and somehow we ended up at $450 and then this year due to the economy they decided to be nice and lower it to $350.  I am baffled because if you can lower it so easily "based on the economy (yeah whatever)", then why can you not permanently lower it?  They list all sorts of miscellaneous expenses in their yearly report showing where our money is going and none of it in my opinion is all that justifiable!  I can mow my own common land strip behind my house, as long as your yard doesn't look like Sanford and Sons, life is good.
We have received two letters in our existence here, one was for my dh's car parked out front (we were trying to get his red sports car sold and we just received a letter about our trash cans being stored outside.  My first comment was "who the hell has time to worry about my trash cans?"  (which by the way are  stored hiding behind until i bring them in and mainly in the garage, even still, who really cares about this stuff?)  According to the letter, they weren't singling anyone out but it was a reminder to everyone.  I would like to see how many people were reminded.  I know it had to be a "nice" neighbor who took it upon themselves to report my trash cans outside in the wrong place one day or another (we store them in the garage about 97% of the time), but you have serious issues if your life involves reporting my trash cans on an off day!
I am here to say, I am not sure of the HOA's job.  My guess is, it's an effort to line their pockets, so someone can sit behind a desk and write letters from tattle tailing neighbors, and charge too much for mowing grass, but I could be wrong.  I guess this is the price you pay to live in civilization, and even though I knew about the HOA before moving, I didn't know about the fluctuating fees, and nosy neighbor clause.  My advice is to get a copy of the HOA guidelines for a neighborhood you are considering, along with several yearly projections of their estimated costs (if it's an established neighborhood) and see if the fees have changed from year to year, so you can get an idea of how they manage things.  And, if you get the chance, have a chat with the people living there, it will give you a feel for what you are getting into.  We will see if the economy gets better, what kind of surprise fee change we will get!  The HOA=government at its finest.
Sponsored By

Cheerios® is giving you the chance to win a once-in-a-lifetime opportunity, your ultimate family vacation.  As part of a paid promotion for their "Do What You Love" Sweepstakes, Cheerios® is sponsoring my post today about what my ultimate family vacation would be. Read mine and Enter the Sweepstakes for a chance to actually win your own fantasy family trip or one of a bunch of other great prizes.
Do you ever dream about where you would want to go if you travel? Often times, being a family of 4, it is a financial burden to take a vacation. If I could dream up the perfect vacation, I think it would involve taking a Disney/adult cruise to Alaska to view the Northern Lights and do some whale watching. I have always wanted to photograph some of the most beautiful places in Alaska. Being a mom, I would love for it to be a fun vacation for my boys where they could enjoy some of the fun activities that would appeal to them, but not take away from enjoying the vacation as an adult. I would take my parents with us, because we have never formally been on a vacation together when I was growing up, so I would love to give that to them as a gift. I would spend a few days on whale watching expeditions, since this is a passion of mine and I went when I honeymooned in New Zealand. I would photograph the glaciers, and take pictures of sunsets over the lakes and fiords. I couldn't think of a more perfect vacation than that. It would be a place where the boys could have fun, but we could relax. I think vacations should be about your passions and the things you love in your life, including your family!
Don't forget to enter the  "Do What You Love" Sweepstakes, for a chance to win your own ultimate family vacation. I was selected for this sponsorship by the Clever Girls Collective, which endorses Blog With Integrity, as I do.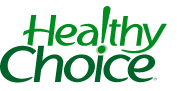 When it comes to eating and making healthier choices for myself, it isn't always an easy task. As a mother to twins, I often find myself waiting till the much later in the evening to eat. I know that this isn't the best practice, but there are days when I just don't have time to make something that I even feel like eating.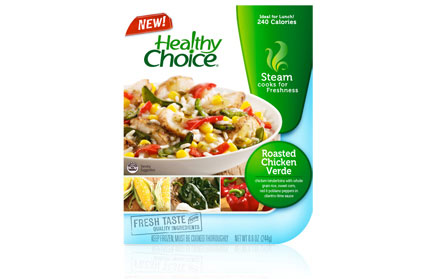 I recently had the chance to try out Healthy Choice steaming entrées. I rarely buy frozen food meals in the store,because they never really taste all that great to me. And the word "healthy" on a label is something I am easily deterred from buying. I have found that many frozen dinners are overdone with a ton of sauce or flavoring and there isn't anything really there other than a few poor quality pieces of meat. I was hesitant because many meals that are frozen just don't taste the same as a good home cooked meal.
About Steaming Entrees from Healthy Choice


I tried the Roasted Chicken V and it was pretty good. I could definitely taste the cilantro in it and it had plenty of veggies and rice. It was a little on the spicy side for me, but that isn't a negative thing if you love a little heat in your meals. Healthy Choice offers up 8 Steaming entrees and you can surely find something to satisfy your taste buds and keeping low in calories. Even though frozen meals don't appeal to me, I can see me picking up a few of these to have on hand in the freezer, when I am tired and cooking something is the last thing on my mind.
Be sure to visit and "like" the Healthy Choice brand Facebook page so you can learn more about Healthy Choice and other great info to help keep you Healthy! www.Facebook.com/HealthyChoice
"I wrote this review while participating in a blog campaign by Mom Central on behalf of Healthy Choice and received samples of their new steaming entrées to facilitate my candid review. Mom Central also sent me a gift card to thank me for taking the time to participate."