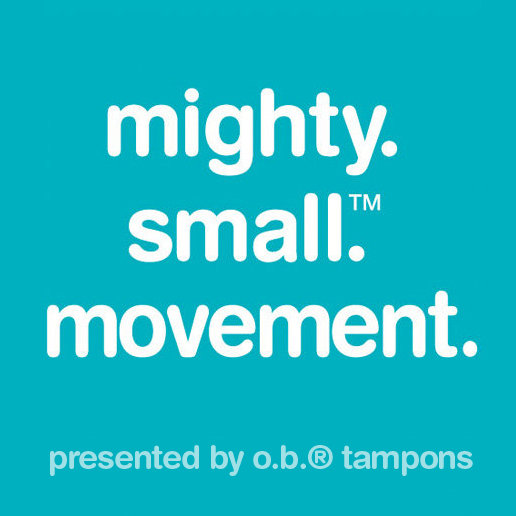 We have become a society of modern day conveniences.  Everything has sort of evolved, something as simple as a toothbrush has even changed over the years, to the more compact and newer model.  Being female, when I think of that inevitable time of the month, the last thing I want to be is uncomfortable with the personal feminine protection products I am using.  I know how horrible cramps, bloating and moodiness can make you feel.  Could you imagine being without the modern convenience of a maxi pad or tampon?  I do believe we are pretty spoiled, because in some countries, women go without these things.  I cannot even imagine not having what I needed during that time of the month.
For millions of girls in developing countries, sanitary protection is a luxury item, that we just toss in our grocery cart when we need it. Unable to afford sanitary protection,  young woman in these countries resort to dangerous alternatives or simply avoid school for the duration of their periods.  They are missing out on valuable education necessary for change  and increasing their susceptibility  to poverty and disease, including HIV.
Recognizing a very overlooked problem,  the o.b. Brand has created a Share It Forward Facebook campaign to raise money and awareness for Huru International, a non-profit organization that provides at-risk young girls in developing countries with the resources and knowledge they need to complete their education and safeguard their health. Now through November, the o.b. Brand will donate $1 (up to $25,000) for every person who visits the o.b. Outreach Tab on the mighty. small.™ movement Facebook page and "Shares" a message about Huru International's mission.
In these countries, twenty five thousand dollars could buy a lot of these much needed products and help to provide the education these woman need.  I think this is a great cause and helping out couldn't get any easier than visiting the mighty. small.™ movement Facebook page and sharing a message about Huru International's mission. What a great reminder about appreciating the little things in life that we are all guilty of taking for granted.
"I wrote this review while participating in a campaign by Mom Central Consulting on behalf of o.b. and received a promotional item to thank me for taking the time to participate."


The world is such a big place, and it seems like there is always some amount of financial suffering going on.  My heart breaks for the people in Haiti, for families here in the United States that don't have a warm place to be, or food on their tables.  This is why giving back to people and your community is such a wonderful way to touch lives.  I look at all the money that goes to organized sports, and frivolous things in this country and wonder if we didn't pay so much towards things that don't really matter if nobody would have to go without.
I was recently was introduced a wonderful program that Pepsi is launching called the Pepsi Refresh Project.
Through the Pepsi Refresh Project, Pepsi will be giving away an astounding $20 million dollars to fund projects that help make communities better. They will not be advertising at the superbowl this year  to support a more meaningful cause.  Pepsi wants to know what needs your local community has.  It can be something as simple as a safer play area for neighborhood and school children, or books for the community library.  No request is too small, and this is about reaching out in light of a bad economy and making a difference in people's lives.

Each month, you will have the chance to submit a project in one of six categories: health, arts & culture, food & shelter, the planet, neighborhood, or education. Then, at the end of the month, Pepsi will post the top submissions on their website and let the public vote on who should win grants ranging from $5,000 to $250,000 (totaling up to $1.3 million dollars!)
There are two major ways you can be involved with the Pepsi Refresh Project.   Firstly, beginning February 1,  you can get  the family together, brainstorm, and come up with a great idea for an improvement you'd like to see in your community, and submit it for consideration  the month of March  Or, you can also visit RefreshEverything.com and vote for your favorite submissions for February's grants.
Moms, this is also a great way to get the kiddos involved by getting  them to think of ways in which to help out in their local community and give of themselves.  It is an excellent way to show them how to pay it forward and get involved!
If you aren't aware of the needs in your local community, then this is a good time to take a closer look..  Sometimes we get caught up in our world and never stop to look around us.  Take a look around, even ask what some of the needs are of the community around you and start submitting to the Pepsi Refresh Project.  Giving back has so many rewards well beyond monetary wealth.
"I wrote this review while participating in a blog campaign by Mom Central on behalf of Pepsi Refresh. Mom Central sent me a gift card to thank me for taking the time to participate."