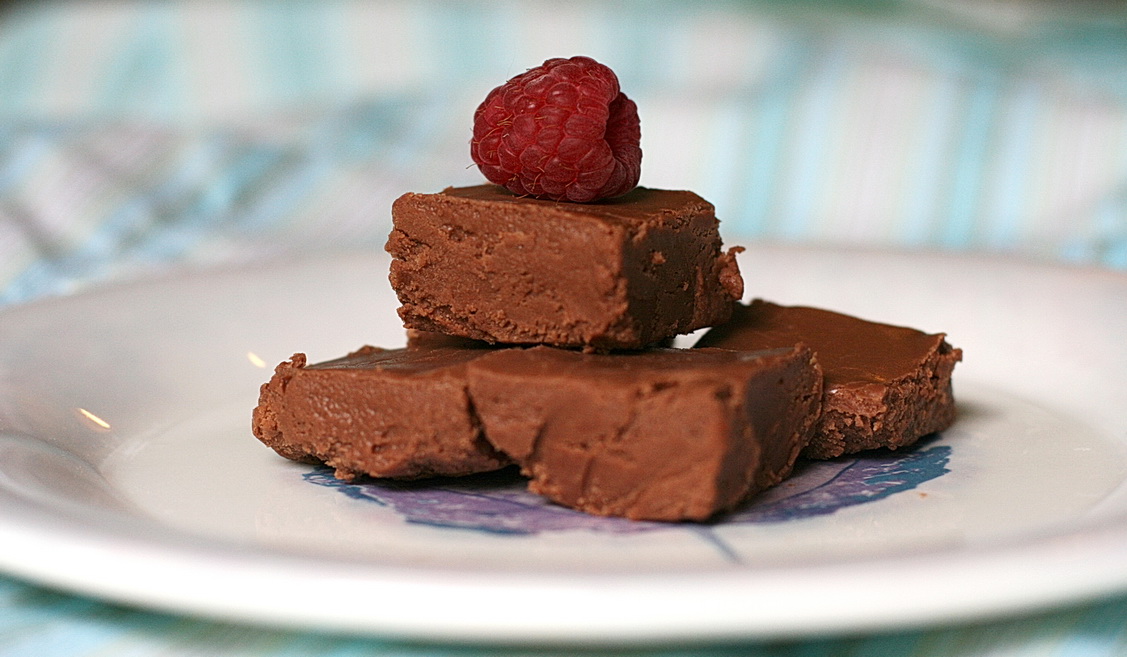 I have never before in my life made fudge of any kind.  In fact, I have never really eaten it.  Over the weekend I tried some raspberry fudge at one of the vendors and I instantly had to buy some.  They were completely out of it with the exception of two small blocks, and I told them to discount it and I bought them.  I took them home with the idea that these tiny blocks of fudge would last me a few weeks, but sadly they were gone in two days  LOL.  Since the farmer's market is only on Saturdays, in my desperation I decided to make my own.  I scoured the internet and came up with several recipes and decided to give it a try.  This is the raspberry fudge recipe I used but I changed the amount of sugar to 2 cups instead of 2 and 3/4.  To me fudge is rather sweet, so I wanted to experiment and it came out ok as far as I can tell, you can go all out with the sugar or experiment.  I also added a little more of the raspberry flavoring because I like it.  I would recommend using an oil which I found at a cooking supply place.  The imitation stuff at the store is too liquidy (is that a word?).
Here is the Cast of Characters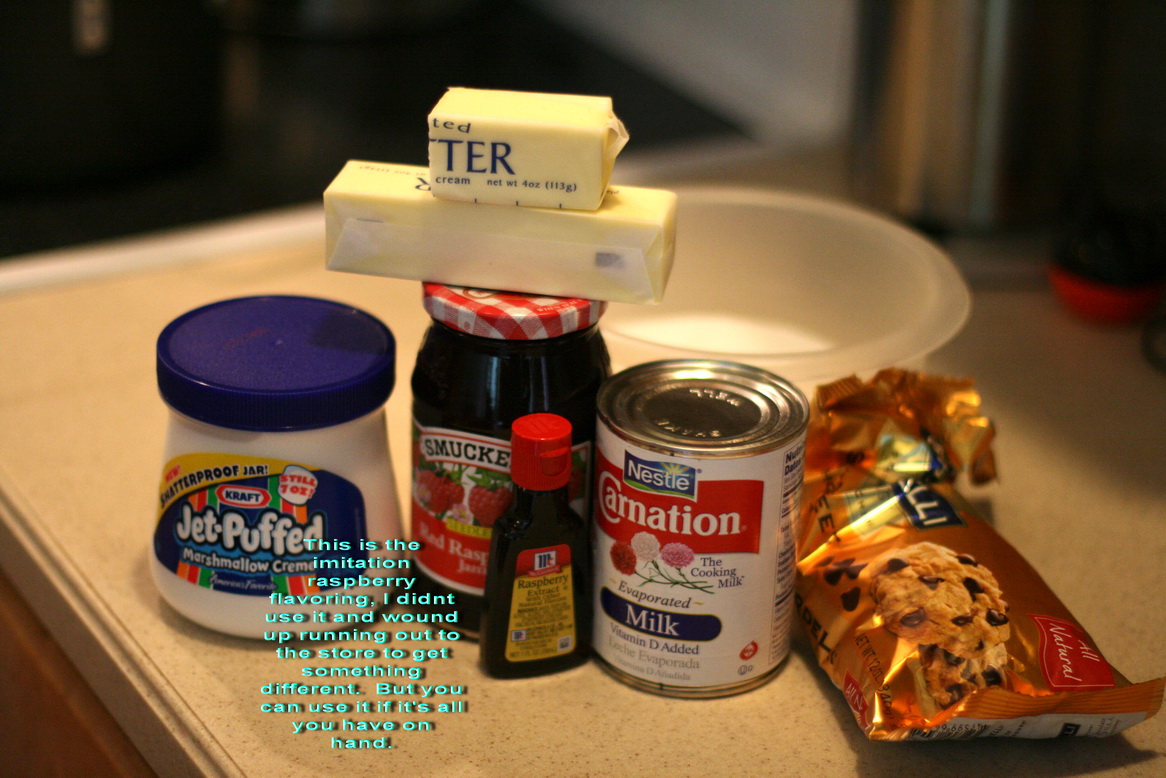 Recipe
3/4 cup (1 1/2 sticks) margarine or butter
1 5-ounce can (2/3 cup) evaporated milk
1 7-ounce jar Marshmallow Cream
1/3 cup seedless raspberry jam
2 cups or 2  3/4 cups sugar(depending on personal preference)
1 12-ounce package semi-sweet chocolate chips
1 cup chopped nuts – optional
1 teaspoon vanilla extract
10 drops Raspberry Flavoring
Lightly grease a 13-x9-inch or 9-inch square pan.
Mix margarine or butter, sugar and milk in a heavy 3-quart saucepan; bring to a full rolling boil on medium heat, stirring constantly.
Continue boiling 5 minutes on medium heat or until candy thermometer reaches 234°F, stirring constantly to prevent scorching.
High Altitude: Decrease recommended temperature (234°F) 2 degrees for every 1,000 feet above sea level. (Who pays attention to this?)
Gradually stir in chocolate chips until melted. Remove from heat.
Add all remaining ingredients and mix well.
Pour into prepared pan.
Cool at room temperature.
When cooled, cut into squares.
Makes about 3 pounds
ENJOY!!!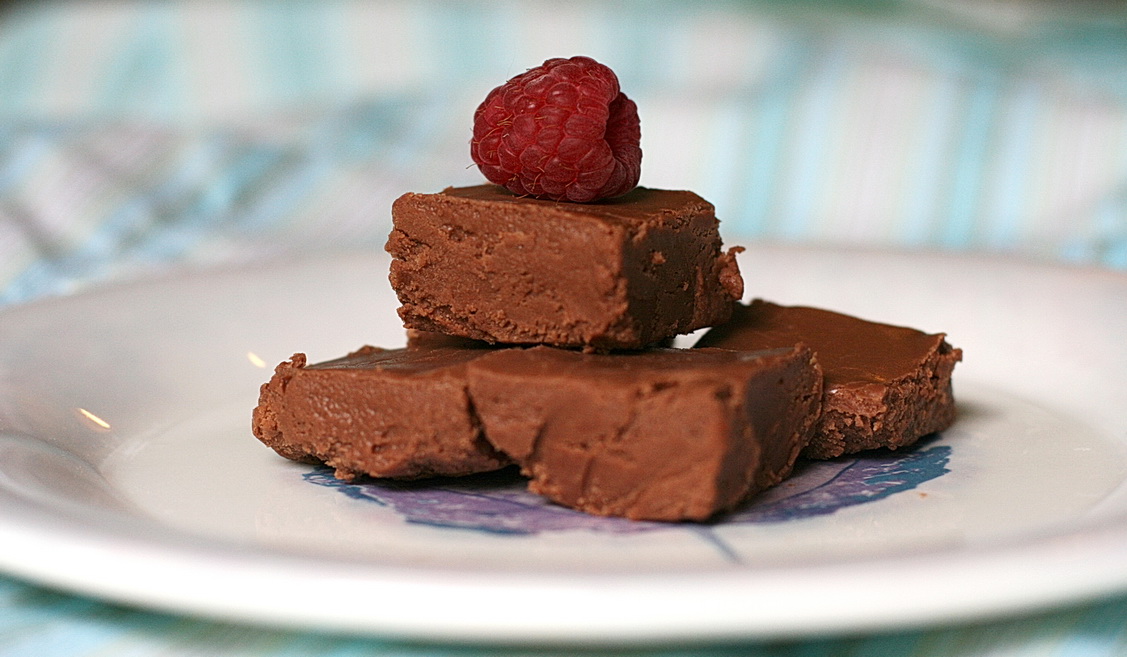 This is the end result and it turned out pretty yummy for my first go around.  The nice thing about fudge is it will last you an eternity if you exercise self control.  I am personally trying to diet, so just a tiny piece of it, is enough to curb my chocolate cravings so I don't fall off the wagon.  What is your favorite chocolate recipe or fudge recipe?

Chocolate has always been a weakness of mine.  I have some favorites when it comes to candy bars. Twix bars have always been a long standing favorite for me, that goes back to my childhood.  I have always loved the combination of a crisp cookie, caramel and chocolate.  I almost always eat them with a tall glass of ice cold milk.
I was recently offered the opportunity to give Twix Limited Edition Coconut a try, and see if I liked this new added twist to an old favorite.  When I think of coconut or smell it, I think of sun tan oil, and pina coladas and the beach.  It makes me think of an island escape to the tropics.
I am not a huge coconut fan, but I do however enjoy it in a candy bar from time to time.  Would this be love at first bite?   I grabbed my obligatory glass of milk, and was very excited to try one of my favorites.  It has the same chocolate, cookie, and caramel and the slight hint of coconut.  The taste was yummy, but I noticed that there is no actual coconut, but only the taste of it.   I was a little disappointed , but the flavor was still pretty good.  I think a thin layer of coconut would have added some interest and great texture. Will this be my absolute favorite?  Probably not. But, if you are coconut lover, this might be something fun for you to try.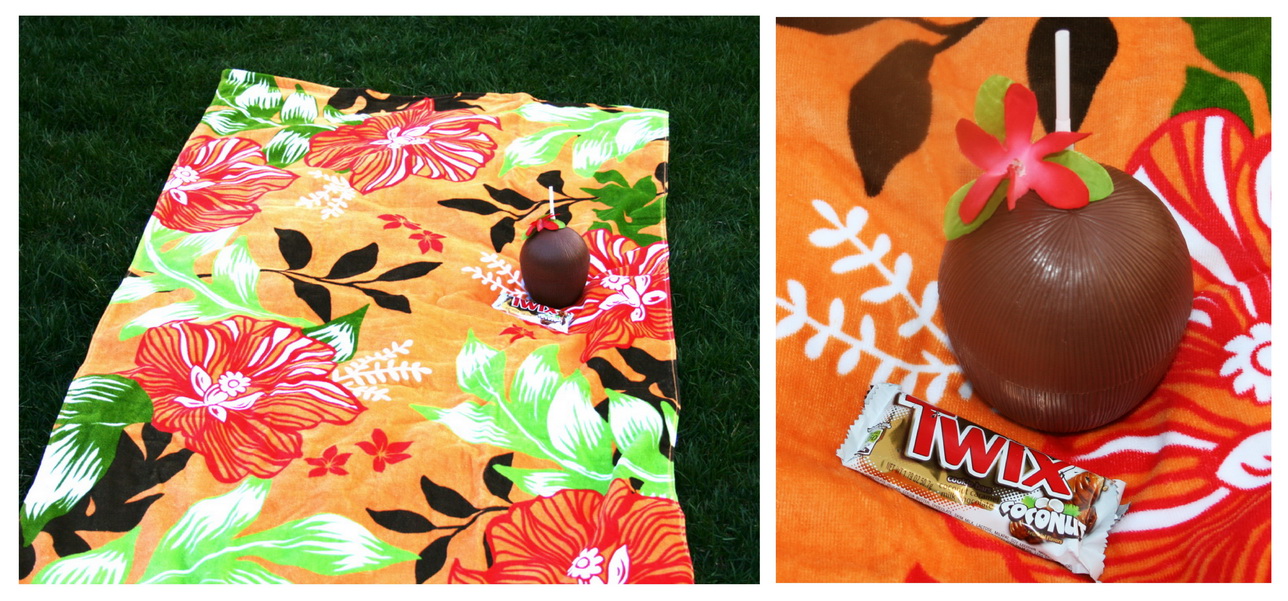 If you love chocolate, caramel and coconut, this would be a great way to tame your craving with that awesome Twix combination.  I can't think of a better way to take a time out.  Get this Limited Edition Twix while you can, because you might blink and they will be gone.  Grab a cold drink, Twix Coconut and plan your island escape (even if it's only in your backyard).
Twix sent me a fun gift pack with samples to try.  The opinions expressed here are that of my own.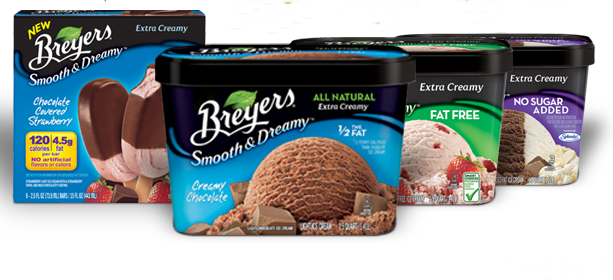 Who doesn't love ice cream in the Summer time or just about any time for that matter.  For us moms, I am sure we break out a pint of of favorite ice cream when the day hasn't gone so well and it makes all your trouble melt away.  July is National Ice Cream month and to help celebrate, I had the chance to try Breyers Smooth and Dreamy Ice cream bars.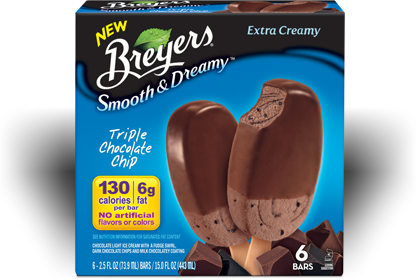 I am always looking for a chocolate fix and I almost always like my chocolate cold.  Ice cream seems to be my latest craving and the more chocolate the better.  Breyers, has a new selection of ice cream bars that will satisfy those chocolate craving that come up in the heat of the Summer.  I tried the Triple Chocolate Chip Bars and I thought I died and went to heaven.   They have just the right amount of chocolate goodness with a hint of crunch from the mini chocolate chips and the chocolate shell coating.  Nothing was left out and it is the perfect combination.  Not only that, Breyers Smooth and Dreamy Bars have no artificial flavors or colors, 160 calories or less and 4-6g of fat per serving!  What can be better than felling like you are indulging without the guilt?  After trying them, I shoved the box into the back of the freezer to keep them well hidden, so I don't have to share.  I will definitely be keeping a private stash in my freezer.  I can't wait to try all of the different flavors.
To help me celebrate my love for chocolate, and for the sake of chocolate in general, Mom Central and Breyers is letting me giveaway some Breyers Smooth And Dreamy to five lucky readers!   You definitely want to get in on this one, and who can pass up free ice cream????
"I wrote this review while participating in a blog tour campaign by Mom Central on behalf of Breyers and received products necessary to facilitate my review. In addition, I received a gift certificate to thank me for taking the time to participate."
Here's What You Gotta Do
Tell me why you would like to try Breyers Smooth And Dreamy Bars, Or share a childhood memory about ice cream.
Additional Entries
Follow me on Twitter
Subscribe to my feed
Tweet about this giveaway
Contest Starts July 30 and Ends August 2o, 2010
Good Luck!!!!
Winners are drawn at random, if winner does not respond within 24 hours the prize is forfeited
Contest open to US residents only.

I am definitely a chocolate lover, but who isn't?   Id probably have chocolate with every meal if you let me, but that isn't very good for the waistline, but great for releasing the happy joy endorphins.   I am always on a quest to find some of the most divine chocolate creations on the market, when someone suggested I try Somebody's Mother's Chocolate sauce and they were nice enough to send over their Chocolate Sauce, White Chocolate Sauce, and Caramel Sauce which I have now strategically hidden in the refrigerator
About Somebody's Mother's
When Somebody's Mother's three children were little, Somebody's Mother hoped that their summer lemonade stands, which focused on advertising, cash flow and customer service, in addition to flipping quarters, would awaken in them an interest in business so that one day they might actually support themselves. Two of the three are now in college studying…acting.
In April 2005, Somebody's Mother and her children launched a company in order to produce and sell a really great chocolate sauce (made often over the years at home by Somebody's Mother's Mother) which can be eaten warm over ice cream, at room temperature fastened to fruit, or cold straight out of the jar. What began as a grown up lemonade stand has become a nearly booming business.
We had planned this past weekend to have a bit of an ice cream social in our house, and the boys were very excited to get ice cream.   My husband said since I twisted his arm, that he would love a sampling as well.   So I scooped up the ice cream, drizzled it with Somebody's Mothers Chocolate and Caramel Sauces and added a few colorful sprinkles, and I didn't hear a peep out of anyone.  Meanwhile I am hanging over the jar with a spoon of the chocolate sauce in my mouth.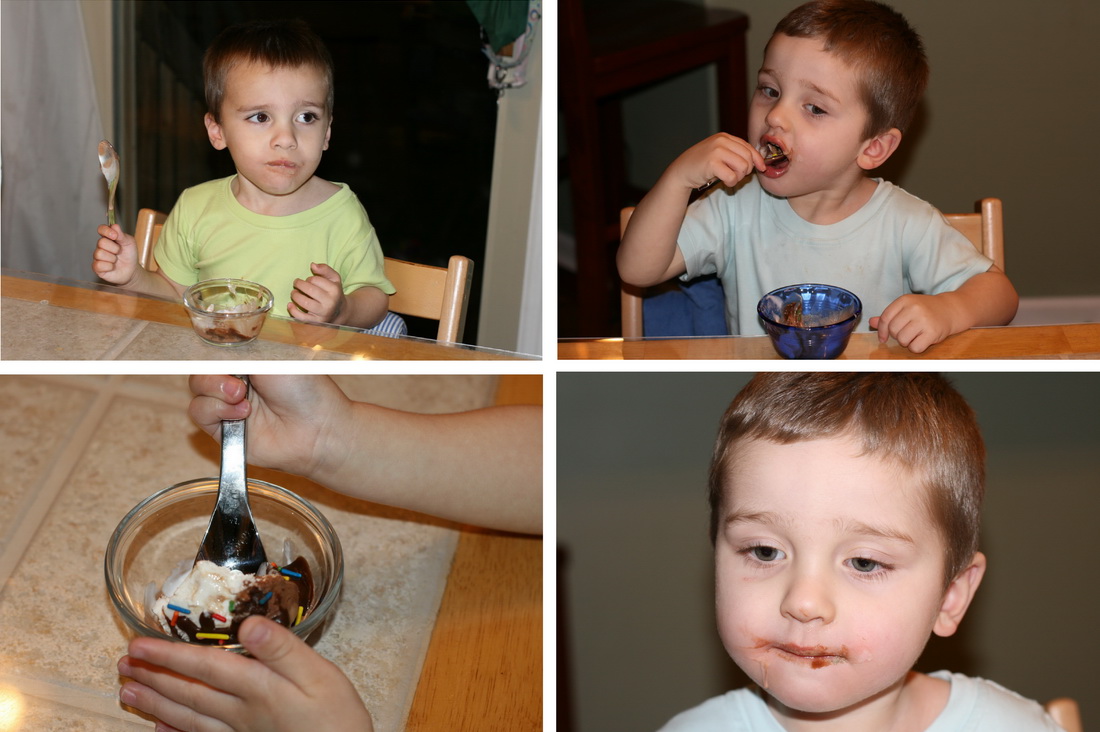 The sauce has no preservatives and is just plain chocolate, which I love.   There isn't anything that you cannot pronounce in the ingredient list.  You can eat the chocolate cold or hot, and I'm pretty content with a spoonful of it either way.   The boys bowls were cleaned, and faces were messy which is a pretty good indicator that this is some of the best stuff around!  In the afternoon after a particularly stressful day a bowl of Haagen Dazs vanilla ice cream with Somebody's Mother's Chocolate sauce is an instant stress reliever.
For Stress Relief

You can serve this chocolate sauce over just about anything, dip your strawberries, dip your spoons, over ice cream, over brownies.  The white chocolate sauce is divine over baked pears with cinnamon.  The possibilities are endless.
You can also check out their new gift boxes, a perfect anytime gift or even better, Mother's Day is coming up and Somebody's Mother's would make a perfect gift!

Valentine's Day is just around the corner and even though my hips really don't need the chocolate, I would really like something fancy from my dear husband.  I'm not sure where I was, when I ran across the Godiva website where I saw these heart shaped chocolates and I was already drooling.
So I started thinking of my absolute favorite chocolates and thought I would share them with you.
Hershey's chocolate bar with almonds-  This is a childhood favorite and I love just about any kind of nuts and chocolate except walnuts.
Almond Joy-  I never have been a fan of coconut but for some reason this is a favorite of mine.
Dove Raspberry Caramels-  OMG these are to die for, you will have to take the bag away from me.
Ghirardelli Caramel Choc Bar-  I like mine out of the refridgerator
Lindt-Excellence Toffee Crunch Bar (ok this is my ultimate, better not touch it or ill get you)  This is the best tasting chocolate bar and their Double Crisp bar is just as good but I love the Toffee
M&M's-  I love these things with a glass of milk and almost any chocolate I eat I grab a glass of milk.
Godiva-  Well what girl doesn't love Godiva?   I don't have it very often because I can't afford it, but feel like I am really getting pampered when I get Godiva.
What are your favorites???