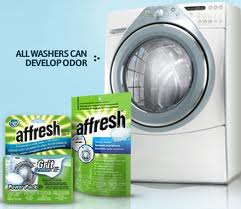 Clean clothes right from the dryer are the best because they are warm and smell so good.  Often times, we only focus on keeping our clothes clean, but have you ever really thought about cleaning your washer?  Sometimes, when I get too busy with my kiddos, I often forget that I have clothes inside the washer, and they can sometimes sit there for a few days before I remember them.  By then, they stink and I have to re-wash them.
When you let clothes sit like that, your washer probably has the potential to grow all sorts of things, and the cold, dark, and wet space is bound to develop an unpleasant odor and probably when you wash your clothes, they aren't smelling as nice as they should be.  I happen to have a front loading machine, and inevitably it seems like it has a musty odor to it.  Wherever, there is a  constant place for moisture, you are bound to have that musty smell.  I don't really think I have ever cleaned the inside of my Whirlpool Duet washing machine, and I am sure there is some instruction somewhere that I got 9 years ago, that I need to keep it cleaned, but I have blissfully ignored it (whoops!).
Recently, I was invited to be a part of a program to try out Whirlpool's Affresh Washer Cleaner, so I am trying it out, to see if I notice a difference on if my washer smells better and seems cleaner.
How Does Affresh Work???

How?

Affresh® washer cleaner helps remove and prevent odor-causing residue build-up that can accumulate in all brands and configurations of washers. The oxygenated bubbling action of Affresh® Power Puck™ tablets penetrates and dissolves unseen residue, providing a more effective cleaning option than bleach alone.

If used once a month, Affresh® washer cleaner pouch prevents odor-causing residues from accumulating. Heavily soiled washers may require repeated treatments to remove traces of odor and residue. In this case, Whirlpool recommends running three successive washer cleaning cycles with one Affresh® Power Puck™ tablet in each.

For HE models, Whirlpool offers the Affresh® washer cleaning kit with three Power Puck™ tablets and six Grit Grabber™ cloths. Due to their more efficient design, HE washers seal more tightly and use less water than traditional top-load models, increasing the potential for residue build-up. The Affresh washer cleaning kit removes and prevents odor in areas that cannot be reached – such as behind the washer drink – and in areas that can be reached, such as around the rubber door seal and detergent dispenser. The hypoallergenic Grit Grabber™ cloths remove odor-causing build-up and lock it into the cloth.
While using  Affresh Washer Cleaner I am going to see if I notice a marked difference in odor and tell you my findings. I am looking forward to not only my clothes smelling nice but getting rid of that darned musty odor that seems to be lingering in my washer! I can tell you, that if it smells just as good as the Affresh tablets that I can smell through the package, then it is something you will want to try, to maintain your washer and have  a fresher smelling laundry experience all around.  If you don't like doing laundry, at least the smell can be nice!  Who wants to knowingly clean their clothes in a dirty washer?  I can't wait to try it out.
"I wrote this review while participating in a campaign by Mom Central Consulting on behalf of affresh and received product samples and a promotional item to thank me for taking the time to participate."
I have been on a mission in the house.  I am busy cleaning out drawers and cabinets, and closets.  The thing I hate about doing this, is that even though everything is nice and clean and organized, no one can tell that you have done anything.
My house is still a mess, because I am busy creating piles of all this miscellaneous stuff that I can't throw away, or I am unsure where it should go.  I call these my doo dad piles.  They are the worst because they just sit there, and I just stare back at them wondering how I am going to organize it.  This is how clutter begins, I am sure, but they are always there after I clean.  And by the end of my super wonder woman cleaning spree, I am too tired to do anything with them so I toss them in a drawer or container and there they sit.
Yeah, I now have several containers of doo dads, and nowhere to put them.  The good news is my closets are cleaned, my drawers aren't overflowing with stuff, and things feel a little lighter.  Now I need to tackle the rest of the house…the part you can see.  Cleaning is thankless.
So, our community garage sale is right around the corner.  I think I have about two weeks left, and I am feeling overwhelmed.  I have big grand plans to gut the entire house, organize, and get this place in order.  My blog has been ignored so I could tear up my house.   So if I have been missing, I am at the bottom of a pile somewhere.
The house is a big big mess, and the toys are everywhere, but I don't care.  I figure when its all over, I will get it all back into shape.  I am currently going through every cotton picking thing in my kitchen and filling up the trash bags, and overwhelming the corner in my den.  Ive got miscellaneous Christmas mugs, fine crystal from auntie so and so, that has about 6 inches of dust on it.  I don't use this foo foo stuff, so…OUT THE DOOR is goes!
I had to relinquish my sentimental, teary eyed saving of every baby toy the boys own and widdle them down to just a few for the next little one.  I saved the favorites and the rest are getting slapped with a price tag.  Clothes are getting sorted, drawers are getting cleaned out, and what we don't sell is getting donated.
My hope is to earn money for a new couch in the basement, take care of a few repairs, and pay to get the carpet cleaned, which is in great need.
What I hate the most about cleaning, is the stupid odds and ends piles I have laying around.  They are the ones that you just stair at, and wonder what to do with.  Some of it you need, but you don't really have a good place for it.  I just toss it into a bin.  If you cant find the doo dad…go look in THE BIN.  It's almost always there!
I hope I survive!  Call 911 if you don't see me come up for air.
I hate garage sales!
You know the dreaded refrigerator and pantry.  Lately I have just been shoving it all in there and off to the races.  I think I get so caught up with taking care of the rest of the house so I don't trip over toys, and caring for the boys that I just don't care about the things they can hide behind closed doors.
Since I went out of town a couple of weeks ago, the fridge sort of became a major mess.  Since my husband doesn't know when I made things he never knows what to throw out.  If you get sidetracked, like me, I am one of those people that just shove it somewhere and go.  Well I got tired of crap falling out at me, so I bit the bullet and organized what was behind "door number one and door number two."  Thanks to Cat she was my motivation.  I hit the pantry and fridge about two days before trash day so all the stuff would go out on Thursday.
I threw out everything that was expired, opened and stale, and anything that just wasn't getting used because someone didn't like it etc.  I took my entire fridge apart and cleaned it from top to bottom.  I still have the freezer to do, but I feel like I can do the weekly grocery shopping and be able to come home and put it away all nice and neat rather than just trying to find somewhere to put it.  I am in heaven now, and open the pantry and fridge at least 5 times a day to admire them  LOL. I will show you my fridge before and afters.
Look!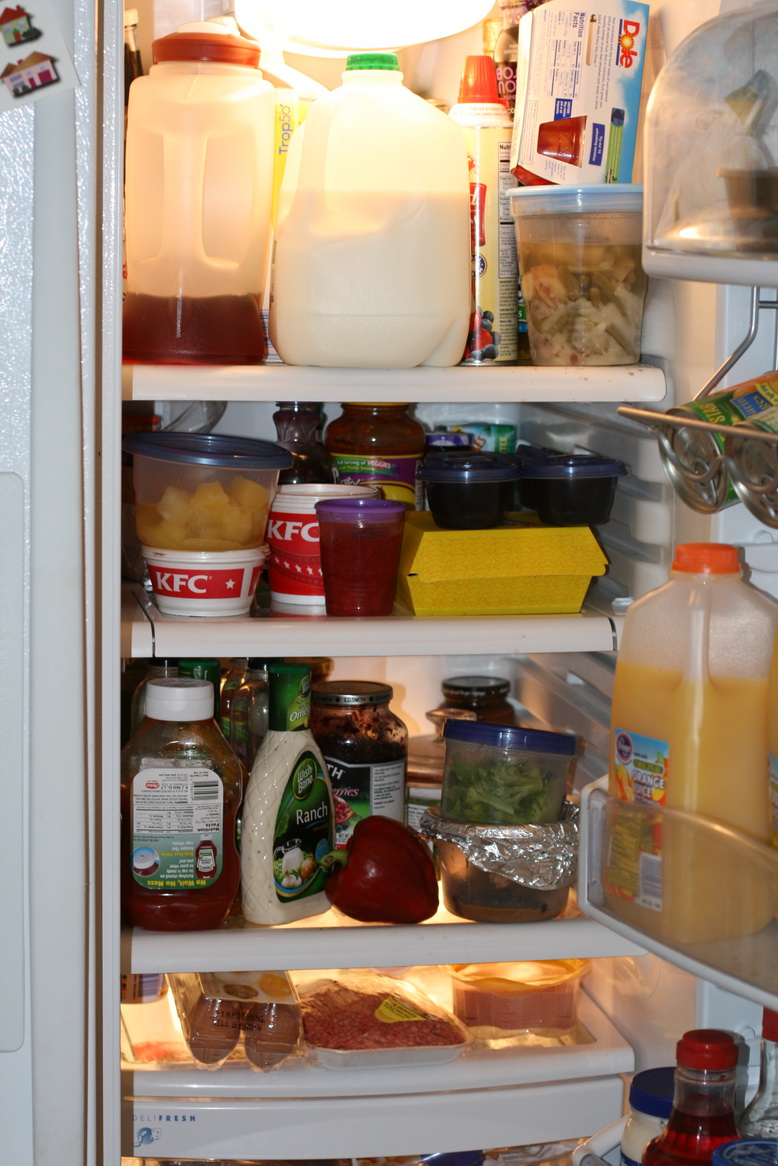 Aren't You Impressed??????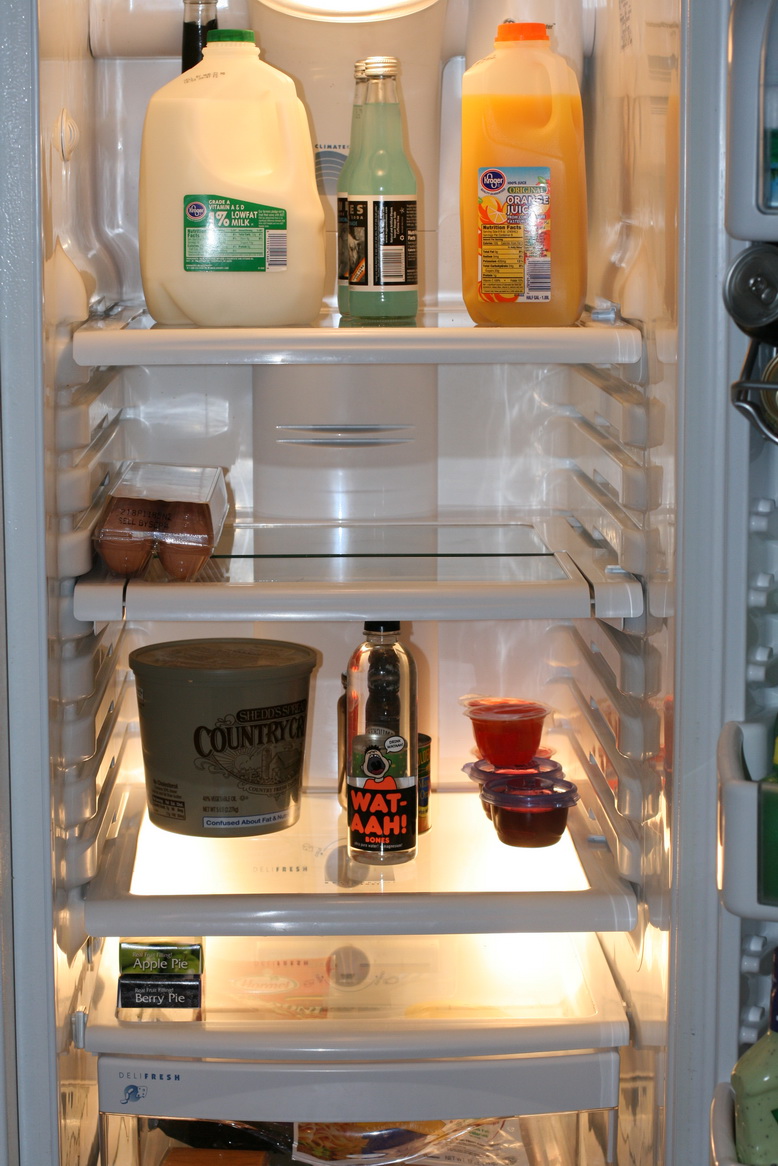 Well after working from morning till night, we have managed to get up all carpets of any kind in our basement. We went to the store and bought about 20 plastic bins to put everything that was in cardboard boxes. I was amazed at how much water a cardboard box holds!
We had to get a wet/dry vac to clean up a lot of standing water and I must have emptied that thing about 40 or 50 times. In the process of cleaning the basement, I did something to my shoulder. Now I can barely move and even bending hurts my shoulder, and lifting a fork causes great pain! I am hoping that it is gone soon, otherwise I will be off to the doctor.
We managed to haul a whole garage full of trash up from the basement and the guys who come by to pick up our garbage are going to hate us lol. After everything was in bin, I bleached the floors, and half way up the walls to make sure we had no chances of growing mold. My husband had two carpets that we wanted to save, so they are out sunbathing to kill anything in them and I sprayed them down with lysol. I opted for new rugs but in the effort to save money we are going to try and salvage these two small rugs.
It seems like if anyone sneezes the power goes out here so we have discussed that we definitely need a generator so this kind of stuff doesn't happen in the future especially since we will be building a room down there soon! Needless to say, I am exhausted and we still have some things left to do, but we have it all cleaned and it actually looks so much better. I had not planned on doing much of anything this weekend but shows how much I know!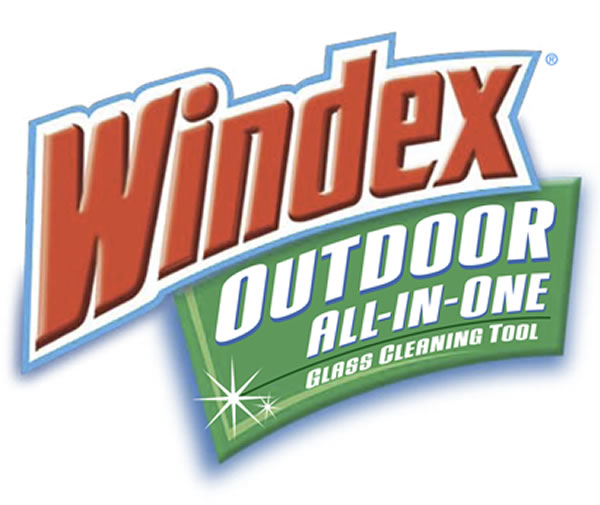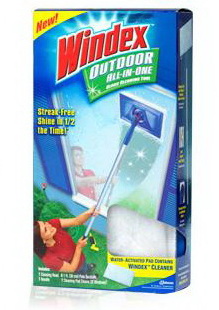 Do you suffer from WWAS or Window Washing Avoidance Syndrome? WWAS is the perpetual postponement of cleaning your outdoor windows.  According to a recent study 80% of homeowners admit they have avoided cleaning their outdoor windows, and I know I fall right into that category.  In fact, we have never cleaned them in the 6 years that we have been here! When it comes to window cleaning , it is probably last on the list.
We have a ton of windows on the back of our house, and well I just can't reach them but they are in serious need!  If you have WWAS, I have a terrific giveaway just for you! With Windex All In One, all you have to do with it is spray the window and the cleaning pad with the garden hose, use the handy long reach pole  with the All-in-One cleaning pad, then rinse off the window with the hose.  And the best part is you don't have to dry it.   You can watch a demo here .
If this is as easy as it says then I will be giddy with excitement to get out and clean the windows.  Anything that will make my life easier and motivate me to get out and do the things you often overlook, then that is a huge plus!
Would you like to give Windex All-In-One a try? Doublebugs will be giving away three All-In-One Cleaning kits.
Here's What You Gotta Do For Entry
Leave me a comment on when the last time you cleaned your windows
For Additional Entries (Please leave a separate comment for each additional entry)
Tweet about this giveaway
Add me to your Twitter
Add me as a technorati favorite
Blog about this giveaway and link back to me
Subscribe to my blog
Giveaway starts June 4, 2009 and Ends June 18, 2009
Good Luck!!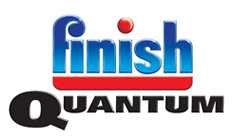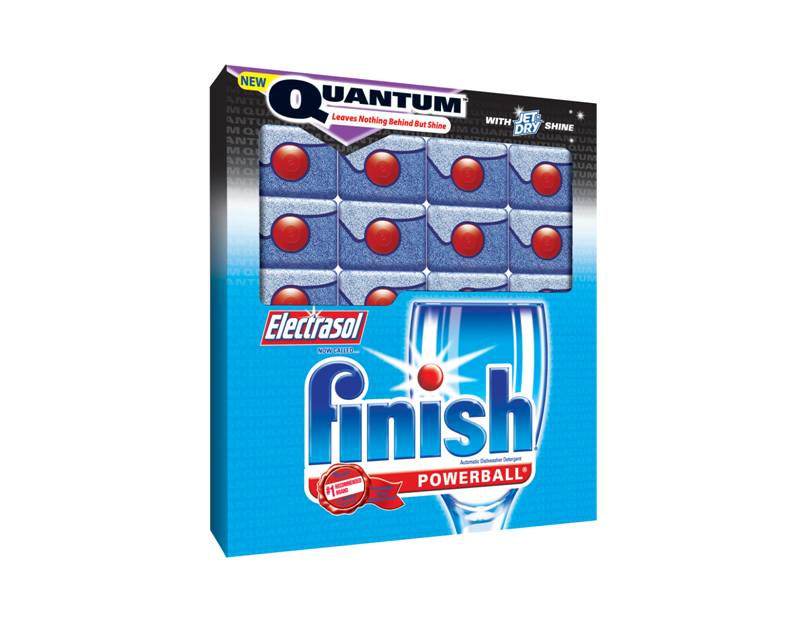 As a stay at home mom, I am almost always cleaning or doing dishes on a regular basis.  We typically run our dishwasher once a day or every other day, so it gets a pretty good work out.  I have always stuck to one brand of dishwashing detergent for the dishwasher simply because it was the brand that I knew.
I recently gave Electrasol Quantum Finish and Jet Dry Turbo Dry a try, and was pleasantly surprised.  In fact, I think that I am an official convert.  Quantum Finish comes in those little bricks that I have always seen in the stores but just passed by them.  First of all, I couldn't imagine that this  little brick was going to get my dishes clean, and secondly, I just imagined it would turn into clumps at the bottom of my dishwasher, sort of like the powder.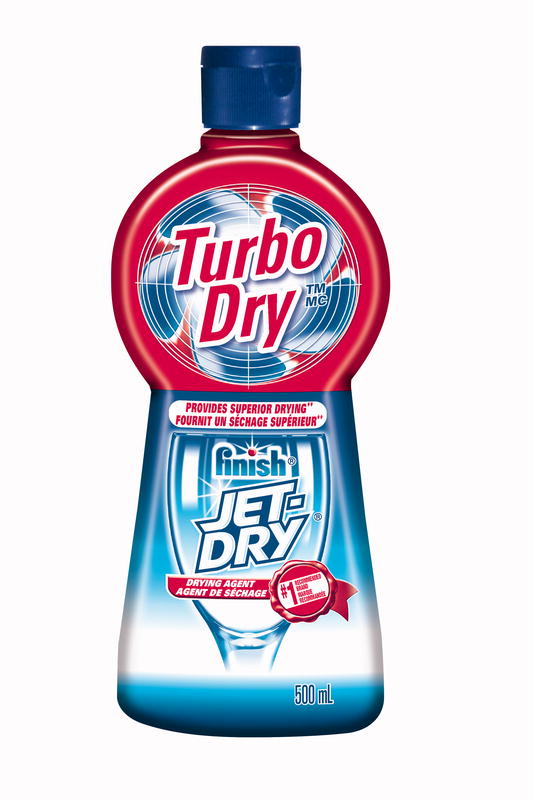 So I decided to give this stuff a try and really put it to the test.  The biggest test for me was dried oatmeal, and I impulsively wanted to rinse all my dishes the way I normally do before running our dishwasher, but I decided to put them all directly in with no rinsing.    I felt like a rebel, but I wanted to put these tiny, and very cool looking bricks , too the test.
So I set the dishwasher to go, in the morning after breakfast, oatmeal and all, and patiently waited to see how well it worked.  I was amazed at the results, so much that, I don't think I want to use anything else.  The dishes came out dry (thanks to Jet Dry Turbo Dry), and best of all completely clean!  I was amazed at just how clean everything was, my other dishwashing detergent, always left a little something on a bowl or fork here and there, but I found nothing.  And that bowl of dried oatmeal….Take a look!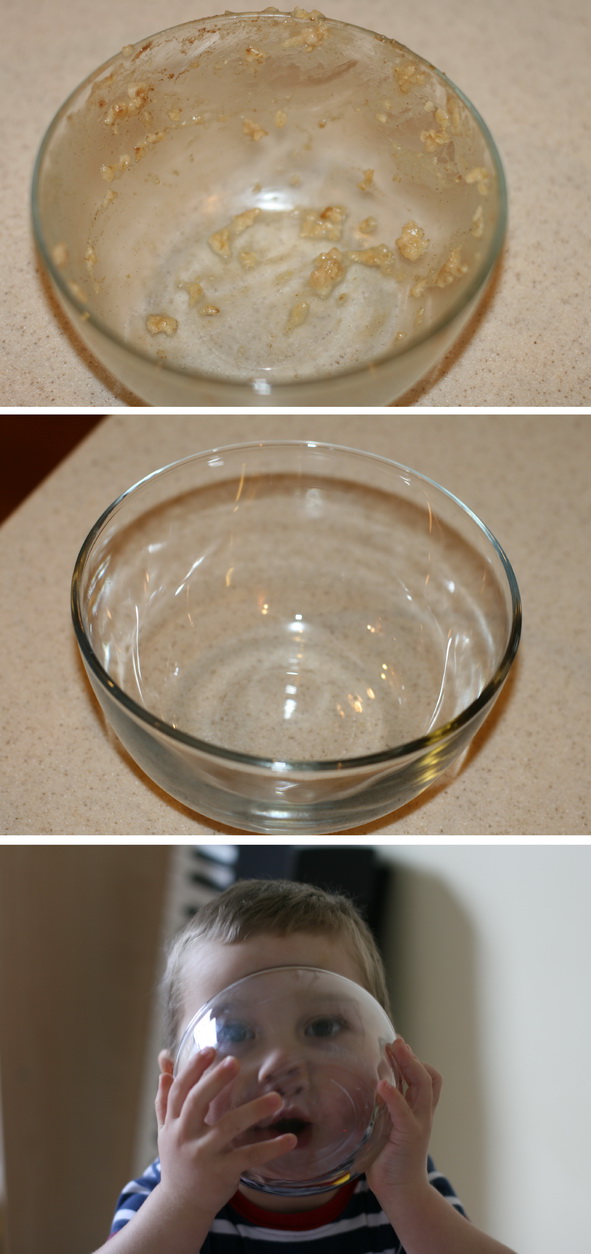 Finish Quantum Features

Finish Quantum is an innovative new automatic dishwashing detergent designed for consumers who want perfect dishes every time they wash. Finish, the new name for Electrasol, delivers a clean superior to the leading dishwashing detergent. Finish Quantum leaves nothing behind but the shine helping users experience the perfection they deserve in their everyday routines.

Features and Benefits:

Finish Quantum has a multi-Chamber system that is pre-measured and wrapper free. This technology separates 3 powerful active ingredients, releasing them when needed in the dishwashing cycle.

1. Powerball with Jet-Dry Gel for an amazing shine
2. Powermax Bleach removes stains like tea and coffee
3. Powerful Enzymes soften burnt-on food like lasagna

It's only dishwashing, but you get perfection every time you wash, that is why it's the #1 recommended brand by more dishwasher brands.

THIS CONTEST IS NOW CLOSED
Would you like to try Finish Quantum and Jet Dry Turbo Dry for yourself?
DoubleBugs would like to give its readers the chance to win 2 each of Finish Quantum and Jet Dry Turbo Dry!  Five winners will be chosen.
Here's What You Gotta Do!!
Tell me why you would like to win, and maybe your current dishwashing detergent that you use.

Winners are chosen at random via Random.org.
If Winner Does Not Respond Within 2 Days the prize is forfeited and donated!
For Additional Entries (please leave as an additional comment):
Tweet about this post
Follow me on Twitter
Blog about my contest and give me the link!
Put my badge on your sidebar
Contest Starts March 30, 2009 and Ends Wednesday April 22, 2009
Good Luck!!!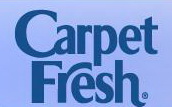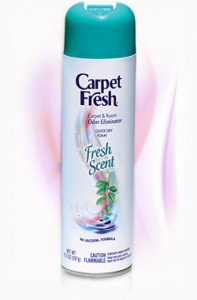 Since having children and pets there seems to always be something amiss in the air at any given time.  I am a bit particular about things smelling in my house.  If I walk in from grocery shopping and things don't smell right then I will find its source.   Since having the boys, I have acquired the mommy nose for everything!
One of my big things is any odors related to our dog.  She is one big fur ball and even though I love her, we all know that dogs can stink.  When they lay on your carpet, the oils from their fur and skin just sort of stick like a magnet to your carpet and anything else, so  I thought I would give Carpet Fresh Carpet and Room Odor Eliminator a try.
Carpet Fresh Carpet and Room Odor Eliminator permanently neutralizes carpet odors and helps keep entire rooms smelling fresh by delivering odor-fighting agents deep into carpet fibers and reaching places air fresheners can't and leaving a long lasting fragrance. Additionally, the Carpet Fresh Quick-Dry Foam format allows you to simply spray your carpets and walk away without scrubbing or vacuuming.  It dries in minutes, leaves no residue, and is safe for use around your family when used as directed.  Not only that, it can be used in your car and on the drapes.
I love the stuff because all you do is spray and walk away, there isnt anything you need to do other than that.  This is nice and it works!  I had the room smelling fresh and airy in a matter of minutes and it dries very quickly with no weird residue or sticky films.  This is perfect when you get those unexpected calls from guests that say they are stopping by in 30 min! And, the best part is that is comes in some really great scents like Country Potpourri, Morning Rain, Apple Cinnamon, Fresh Scent and Super Pet Neutralizer.
Thank you to Mom Central and Carpet Fresh for a wonderful opportunity to try new Carpet Fresh Carpet and Room Odor Eliminator!

I am a huge fan of some of the recent introductions of natural cleaning products on the market.  When you walk the cleaning isle of the supermarket you are overwhelmed by the magnitude of choices.  It wasn't until I had the boys that I became more aware of the products that I use in my home.   So, when I had the opportunity  to try Green Works Biodegradable Cleaning wipes, I was more than thrilled.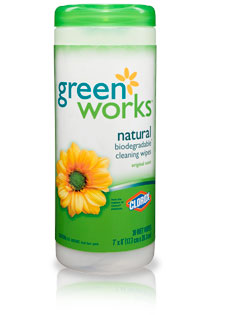 I must tell you that I love these wipes, because not only are they natural and minus all the harsh chemicals that come in cleaning supplies today, but they are easy and convenient.   If you are a mom, you know that you are almost always wiping something down.  I am a huge fan of the pop up wipes because I can just sort of grab and go.  Green Works Cleaning Wipes, also smell so fresh and clean, and I will sheepishly admit I used the whole container the first day I used them.
Green Works Natural Cleaning Wipes

99% Natural and Biodegradable which is healthy for the environment
You can use them on most non wood surfaces including acrylic, fiberglass and vinyl. Let air dry. Rinse if surface comes in contact with food.
They are made from essential oils, no phosphorous or bleach, silicon anti-foaming agent, coconut based cleaning agent, filtered water, corn based ethanol, biodegradable preservative, glycerine, and %100 wood based fibers (wipes)

New Green Works Natural Biodegradable Cleaning Wipes feature the Sierra Club logo on their package, marking the brand's financial commitment to support the organization's conservation efforts, and are recognized by the U.S. Environmental Protection Agency for using environmentally preferred chemistry.
Also, as if  their fabulous eco-friendly products weren't enough, the Green Works team  through its new "Green Heroes Grant Program," the brand team will award five grants of $10,000 each to eco-friendly community projects across the country.
Between January 15 and February 28, 2009, individuals can nominate eco-friendly community projects for a Green Heroes grant by submitting a photo and short essay about the project for consideration online at www.greenworkscleaners.com/greenhero. Each winner – or "Green Hero" – will receive a $10,000 grant to help their eco-friendly community projects grow and flourish!
Then, beginning on March 16 through April 10, 2009, you will have the opportunity to vote online for your favorite eco-friendly community project. The final five Green Heroes will be announced on April 22 – just in time for Earth Day.
For more information about the Green Heroes Grant Program, including official contest rules and entry guidelines, log on to www.greenworkscleaners.com/greenhero.
Thank you to Mom Central for this wonderful opportunity to do this review!