It is tax time, which means everyone is in a time crunch to get their taxes done and out the door by the April 15th deadline.  If you are anything like me, you look forward to getting some sort of refund.  Most families have already earmarked what the money is for, whether it is home improvements, to pay off debt, or just to put a little money back in the bank.   With a little extra money in your pockets you feel a little richer and can set aside money for more important things.  What about college?
College advantage has a great way to put money aside for your child's education.   Getting started is super simple and families can enroll by going online at www.collegeadvantage.com. In just a mere ten minutes, you are already taking a step in in the right direction to ensure your child's or children's future. You can invest as little as $25 to get started you can make contributions through payroll deduction or electronic funds transfers throughout the year. Future participants can enroll online, download enrollment materials or request enrollment materials by calling 1-800-AFFORD-IT.

When you look at College Advantage you may be noticing that is says the "Ohio College Advantage 529 savings plan" but CollegeAdvantage funds can be used at any college not just Ohio and any university nationwide to pay for tuition, fees, room and board and other eligible expenses.  CollegeAdvantage offers nationwide enrollment, so you don't have to be an Ohio resident to participate in Ohio's College Advantage 529 Savings Plan.   This makes it to where anyone can get a child ready for the future, whether you are a parent, a doting grandparent, or you wish to give someone a gift, it is a win win situation for everyone and a gift you can feel good about giving.
Recently, College Advantage welcomed Paul Paeglis as the new Executive Director. Paul brings more than 20 years of experience in the banking and financial services industry, with skills in finance, risk management, operations, strategic planning and relationship management. Most recently, he served for more than 10 years as Chief Financial Officer of Tax Related Products at JPMorgan Chase. With  children of his own, Paul is passionate about the mission to provide high-quality savings programs to help families prepare financially, he understands what this means to families and the financial challenges that saving for college entails.
Now is a great time to start a College Advantage Savings Plan!
Currently, Ohio Tuition Trust Authority is encouraging families invest using their tax return dollars. From March 18 through June 1, 2012 Tuition Trust will provide a $25 account bonus to any new  College Advantage direct account with a $500 or more initial contribution. Existing account holders who make a onetime contribution of $3,000 to an account between March 1 and April 30, 2012 will receive a $50 bonus. This is a great added bonus and who couldn't use free money towards college?
So if you are wondering what to spend your tax refund on, or you want to give a thoughtful gift to a child in your life, College Advantage is a great way to do that!  They may not jump for joy at a gift that isn't tangible right now, but will appreciate the gift of education later when it matters the most.  More information can be found about College Advantage's latest promotions and SAVINGS by visiting www.collegeadvantage.com and entering promo code SAVINGS or by visiting the OTTA Promotions tab at Facebook.com/CollegeAdvantage.
**I was compensated for this post all opinions expressed here are that of my own**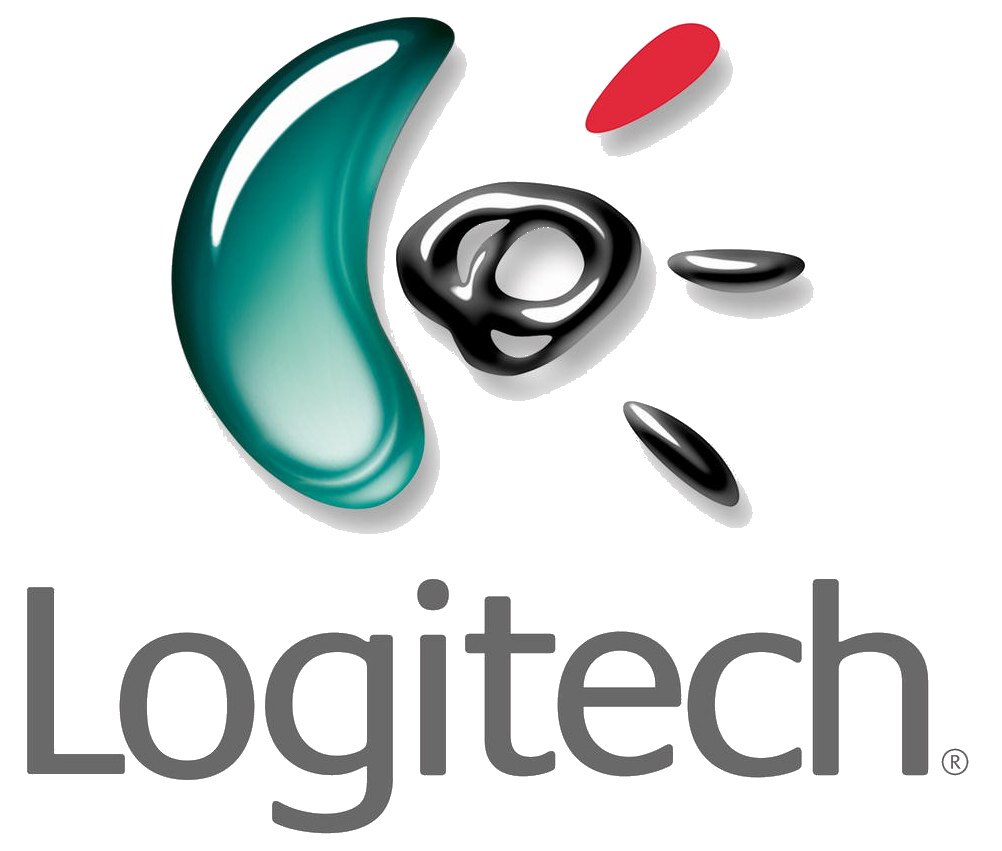 Things have certainly changed since I went away to college. I can remember all of the stuff I had to bring along to move into my dorm. When I am out shopping these days, I see all sorts of useful stuff for the college kids today. They have compact versions of everything to make the most out of what little space you have in those dorm rooms.


I am a gadget girl by nature, and I love to explore all the cool things. I also like having things small and portable. I tend to do a lot of travel and I have to condense my technology related gadgetry into a carry on. When I went to school with my radio/cd player (remember those?), it was this huge thing with a plug attached to it, and it had the option of running on D size batteries, which never lasted more than an hour it seemed.
Today, things are quite different. Cd's are becoming something of the past and MP3 players and Ipods are taking over the scene. All this talk is making me feel old, but even I am enjoying the newest technology when it comes to listening to music, working on the computer, or being involved with social media.
Logitech has some really great back to school products or products for anyone that can give you high quality technology that is small and compact, yet delivers great results. I am in love with their newest rechargeable speaker system for my ITouch, and it is perfect for a college dorm room as well. Occasionally when no one is looking, I like to crank up my music and dance while cleaning, but the ITouch has limited sound capability without the use of speakers.
I was sent the Logitech Rechargeable Speaker S715i ($149.99) and my first question was how good could the sound possibly be out of these small portable speakers? I must have been living under a rock because the sound is amazing! One of the greatest features is the fact that they are rechargeable, which means you can move them around the house, or out in the hallway in your dorm, or to the park, or anywhere you want to go without relying on a place to plug them in. I sometimes take them into the bathroom, put on some zen like music and soak in the tub. You can take these to a football game and do a little tailgating too! They even have a remote so you can forward on to your next song without ever leaving your chair.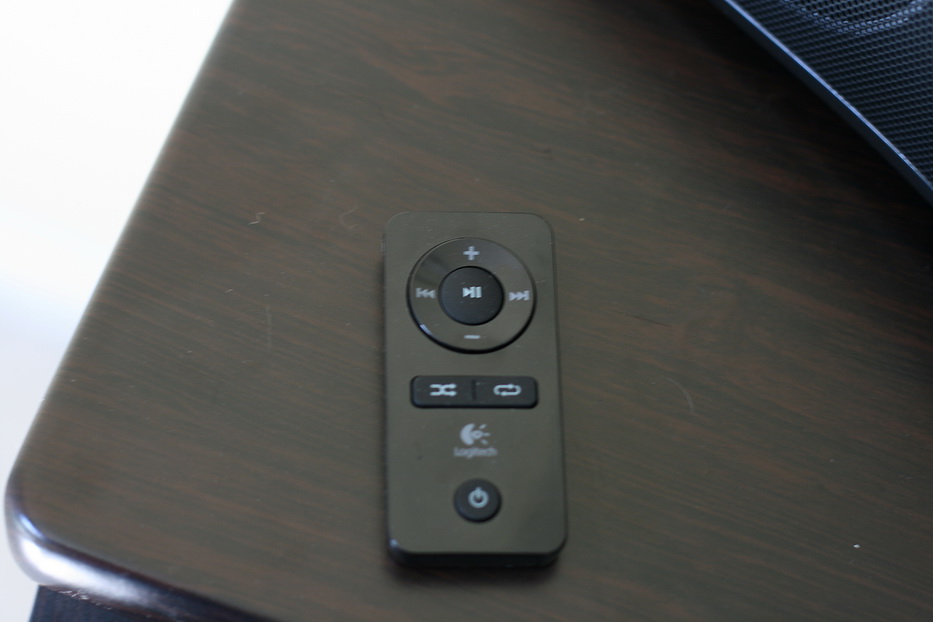 The speakers were easy to use straight out of the box, and easy to set up with a snap in position stand on the back of the speakers.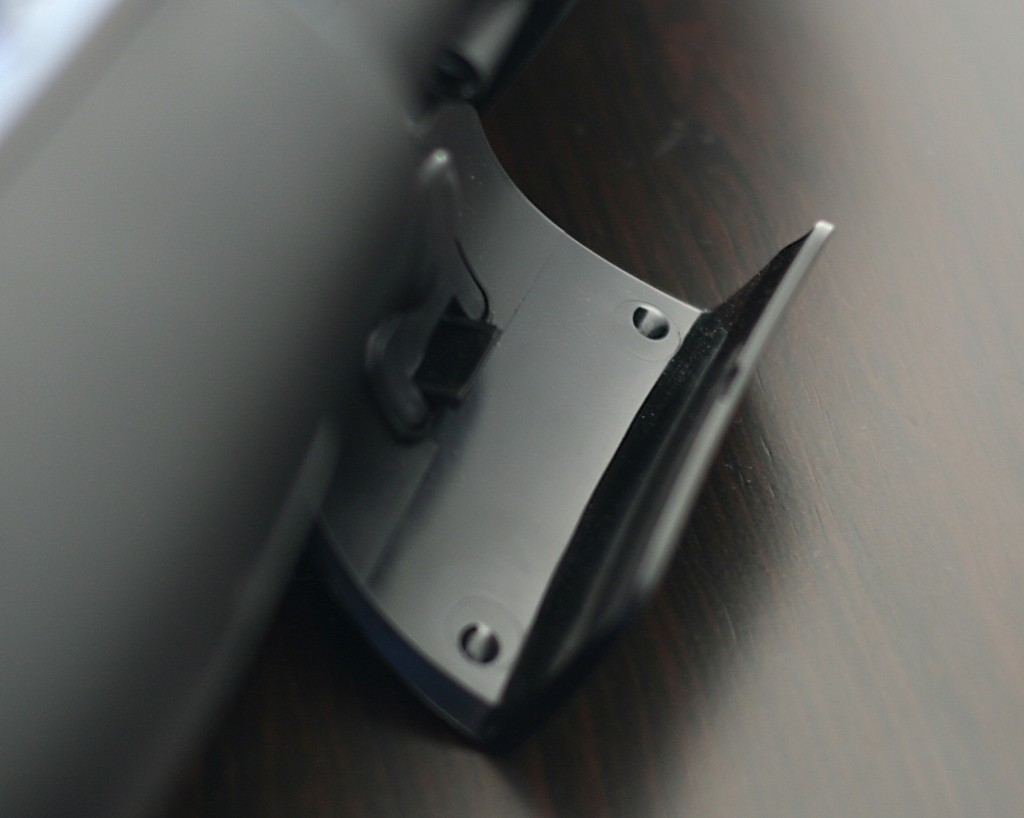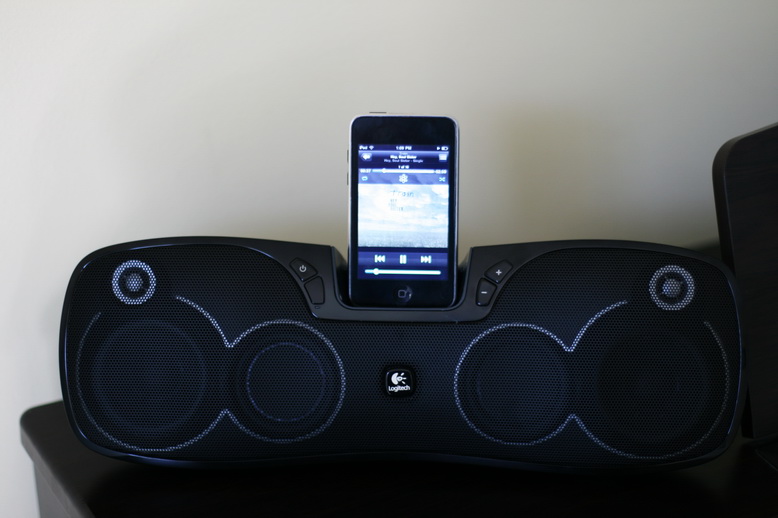 Rechargeable Speaker S715i Features

-Eight-hour rechargeable battery*

* Actual battery life will vary with use, settings and environmental conditions. Rechargeable batteries have a limited number of charge cycles.

-Custom-tuned sound

You get two 3" laser-tuned neodymium drivers for a rich mid range, two ½" neodymium tweeters for crisp high notes, and four 2" passive radiators for deep bass.

-Portable design

-Travel case

Your speaker, AC adapter and remote pack neatly into the bag for travel.

-Wireless remote control

You're in control of important functions like power, volume, play, pause, shuffle, skip and repeat from up to 30 feet (10 meters) away.

-Trayless dock

Your speaker's innovative dock design works with iPhone as well as any iPod with a Universal Dock Connector.** without the need for those annoying trays.
The only personal drawbacks for me is that the carrying case did not have a strap with it and I had to remove my protective backing on my Ipod in order for it to fit onto the connector for the speakers. So if you wanted to carry it with you, you would have to put it in a backpack or carry it under your arm. Overall, I love these particular speakers, because they sound great and I can put them anywhere in my home, and they are perfect for kids who are going off to school. They take up minimal space and the price is not bad for the wonderful sound quality. The Logitech Rechargeable Speaker S715i would make a wonderful gift for the college bound graduate, or for anyone who wants to save space and not skimp on sound quality.
Logitech also offers some other really great techy ideas for sending the kids off to school.
- HD Webcam C510 ($59.99): perfect for students on the go – with its fold and go design, calling and recording in   HD is unbelievably clear and convenient
- HD Pro Webcam C910 ($99.99): perfect for those parents left at home empty nesters…offers full HD 1080p recording and HD 720p video calling
- Fantasy Collection: unique color designs for mice, keyboards, and notebook accessories that are so fun and full of personality, they'll inspire even the worst of college dorm rooms


To celebrate going back to school and wonderful technology in general. Logitech and DoubleBugs would like to offer one lucky reader a cool M310 Wireless Mouse in a really shabby chic red floral pattern, you can see it here.
Here's what you gotta do!
Leave me a comment here and tell me why you would like to win!
Additional Entries
Tweet about this giveaway
Subscribe to my feed
Comment on One of my other posts
Giveaway Starts September 16, 2010 and Ends October 4th, 2010
Good Luck!!!
Winners are chosen at random, if no response within 48 hours prize is forfeited
Open to US residents only.
"To help facilitate my review Logitech sent me the Rechargeable Speaker S715i for review, the opinions I have expressed here are that of my own."