While the weather is ping ponging up and down and Spring is trying to make it's entry, I am at my wits end in terms of keeping the boys occupied.  They don't attend preschool, and it's too cold for them to go out and play with the neighborhood kids.  This is the time where I start to get a little crazy.  We have just about run out of things to do in the house, and we are an outdoor family by nature.  There are only so many tents you can make, cars you can play with,  and tv shows to watch before it just gets old really fast, so I was on the hunt for some kid's crafts that they could do.
So I decided to head to the craft store, and find some craft activities for boys to do for the entire week.  I found some really fun things to do.  We plan on making some Wilton lollipops with their candy melts (I will try my best).  I found some really cute ones with a pirate treasure chest and pirate, and since the boys are really into Jack and the Neverland Pirates on Disney, they got really excited when I showed them.  For our crafting adventure, I found some magnets they can paint, and some wooden race cars, and trains to paint by Faber Castell, they have some really neat things for kids.  I figure it was a great activity so they can use their creative skills, and fine motor skills, and I got the mommy pleasure of watching them.  For being four and some change, they did a really fantastic job on their trains, and had so much fun doing it.
The Tongues Help Make The Masterpiece!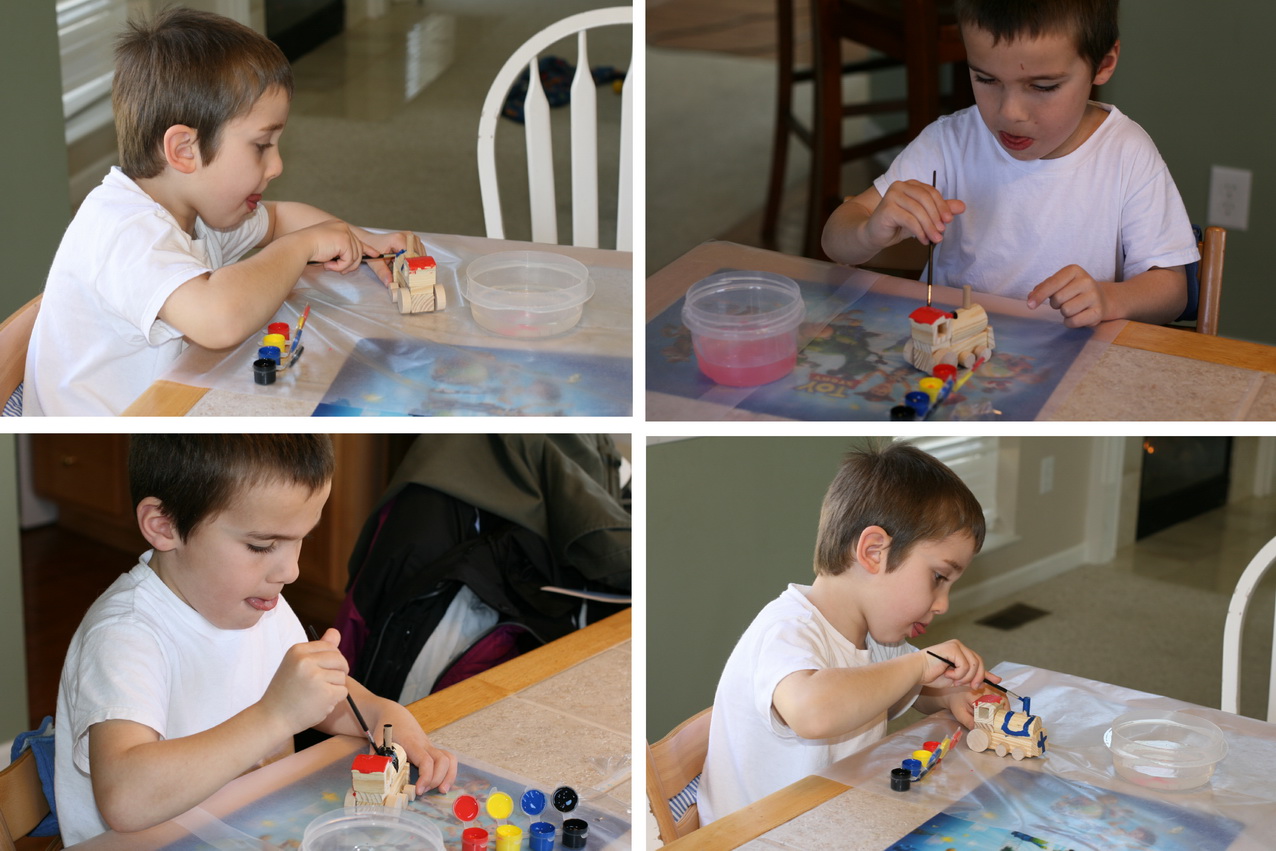 Our next project is our Wilton lollipops, I hope they turn out, because I have no clue what I am doing for those!  They look easy but ya never know!