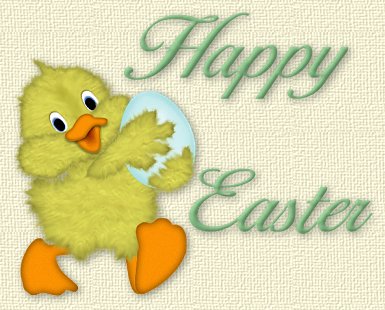 I am so excited about the upcoming weekend because we have so much planned.  On Saturday we will be going to an egg hunt at the local station and the weather is incredible.  Then we will be heading home and I will be trying my hand at these Hot Cross Buns from The Pioneer Woman.  Let me just tell you, that I have a new found love for cooking because of Ree's site!  I love The Pioneer Woman….anyway.
We will dye our eggs in the evening and wake up to a visit from the Easter Bunny and another egg hunt in our own yard.  I can honestly tell you that I love the holidays more being a parent than I ever did as a child.  There is something about creating that magic for your child.
I won't be on much, because I will be out enjoying the sunshine and my beautiful family.  But I wanted to Wish each and everyone of you a Happy Easter!  I hope its Egg-citing!  Ok, I had to say it!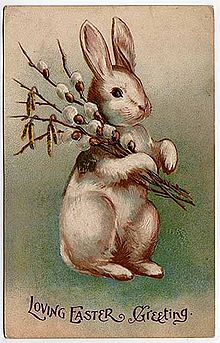 I went to the grocery store today with the boys in hopes of finding some of the miniature robin eggs for a project we will be doing.  That was an adventure and, I wonder why I come up with these ideas at the last minute, and on Easter weekend.  The Easter aisle was a little bare to say the least, but luckily the neighboring store had what I needed.  I will share the creation later.
Easter is typically a religious holiday.  Growing  up it not only represented the religious side, but it meant that the Easter Bunny was going to pay a visit.  I can remember waking up and searching for my Easter basket.  As the years went on and I stopped believing in the magical bunny, the hiding places for my basket became even more challenging.  I can remember one year it was hidden so well, that I was in tears after searching for hours.  I was only 9, but my parents had hid the thing inside of a cardboard box inside the fireplace!  I always loved getting a glimpse in my basket, and finding some of the favorites that I put in the boys' baskets now.
The boys are too little yet, I think, to hide their baskets.  I wonder how many people hide their children's baskets?  And what are some of the many fun traditions out there.
Well, it is finally the end of my day and this Easter Bunny is exhausted.  We woke up and the boys got to take a look at their baskets and had so much fun cheacking out all their fun toys.  The wizard wands were a big hit, but they loved pretty much anything.  They are so easy to please at this age.
After breakfast, I threw their clothes at the husband to get them dressed while I ran outside in pjs to hide eggs.  The boys didn't know about it till we were heading out the door.   We had gone to a supposed egg hunt on Saturday and the thing was over in 15 seconds, and if you didn't act fast enough, the boys would not have had a single egg in their baskets.  I don't think they got to enjoy because it was over before they realized what was going on.  The egg hunt in our backyard, was so much fun for them, and we took our time.  One of my bubs says to me tonight "and maybe the Easter Bunny will bring more eggs tomorrow???"
After that, mommy took a nap with the boys, and then we headed outside for a couple of hours, and I mowed the lawn.  I ended the day with a big dinner, pork roast, carrots, potatoes, rolls, and cake for dessert.  Mommy is pooped, and going to call it a night at 9pm.  It was a good weekend, and I loved seeing my boys faces light up.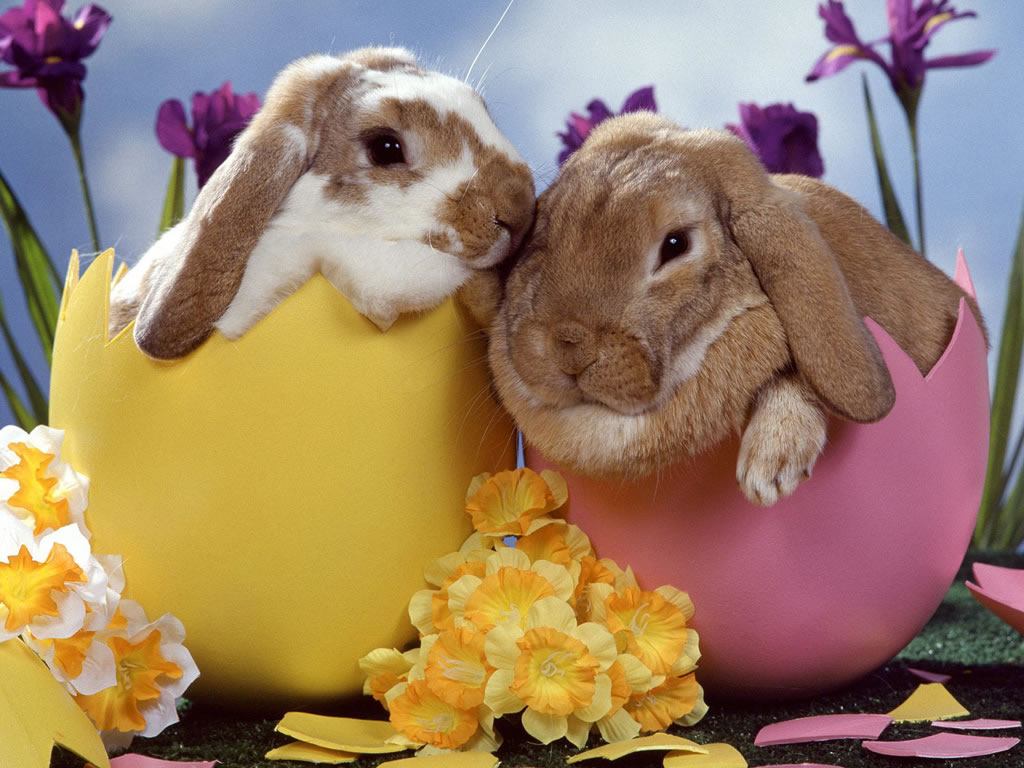 I just wanted to check in and wish everyone a Happy Easter.  I will be off tomorrow at Easter egg hunts, and other fun events with the kiddos.  In the evening we will be dying our eggs for the Easter Bunny and then, the Easter Bunny, ie. me will be getting their baskets together.  I am sure I will fall into bed.  Thankfully all the laundry is done until tomorrow and the house is cleaned for now.
I hope to remember to get pictures of the weekend events.  Please have a safe and happy holiday if you and your family are traveling, I will see you all on Monday!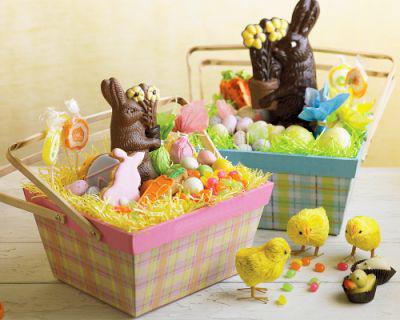 Today was a beautiful day and the weather was so incredibly nice. While I was out putting a new screen in our sliding door ( yes folks I am a handy woman)  because I got so sick of my screen flapping in the wind that I decided to do something about it and it dawned on me that Easter isn't too far away (thinking about two things at once).
Last year the boys were semi into the whole Easter thing but had not completely grasped the concept. We took them to our church Easter egg hunt which they divided into ages, and the boys got a few eggs and were happy. This year they definitely seem to get the concept. I can hardly wait to go to the local egg hunts because I know they are going to love it!
So I got to thinking about what to do for their Easter baskets this year. I am not a huge fan of overloading them with candy and I like to sort of cater to their interests when I am putting together their baskets. I thought I would give some ideas that they seemed to love last year, and I may go the same route this year.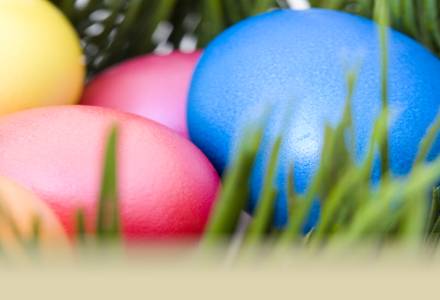 1. Sidewalk Chalk: This is especially exciting for toddlers because they get a big kick out of drawing on the driveway and sidewalk. With the warmer weather this is a perfect family activity and it gets you outside.
2. Magna Doodles: Last year I found the cutest little travel Magna Doodles that were shaped like and Easter egg, the boys still play with these and they are perfect for car travel as well.
3. Hot Wheels: My two love these things! We have a whole bucket devoted to hot wheels and they are always playing with them.
4 Stickers: I found these little activity books, but you can but a small blank notebook and draw pictures to put their stickers in a scene or just let them stick away on blank paper.
5. Stamps: I like the washable inks that are non toxic and kid friendly. You would be surprised how much kids love these. My two love to get their hand stamped and the washable stuff comes off in the bath or comes off your walls easily.
6. Bubbles: Kids always love bubbles and again are a perfect thing to entertain them outdoors.
7. Outdoor toys: A frisbee they can try and toss around i perfect, or a jump rope. I found this neat little ball that has a parachute inside, and when you throw it up the parachute opens. The boys love this thing.
8. Plastic Eggs: I will buy some candy but then get fun kinds of eggs to put it in. My two loves all the different eggs, like soccer ball, and character eggs more than the candy that was inside them.
9. Bath toys: Any small bath toys are sure to make them happy and my two love their bath time
10. Crayons: I buy the bug chunky crayons that are easy for them to grasp.
11. Small little books: I found a few of these that are tiny but perfect for little hands
12. Spinners with lights: I found a couple of fun Easter ones and they are sure to entertain.
13. Playdoh
14. Little figurines:  Fisher Price has some cute ones and I just found the Little Einsteins (gonna be a huge hit!)
These are some ideas to get you started, and there is so much more you can do without overloading your kids with sugar. I like things that are more useful and encourage them to play and use their imagination. I always have some goodies in there for them, but they really like getting things they can actually play with. Leave me some of your creative Easter basket ideas!