I have a tiny little rant.  I was at the store looking for something and another product caught my eye.  I was attempting to read the front of the packaging so I could find out the information I needed and the specifics.
I stood there for several minutes flipping the box around at all angles to find the instructions in plain English.  I am running across things in our stores where the first language I see is something other than my own.  Last time I checked, I wasn't visiting in a foreign country, but it sure felt like it.  After looking hard, and looking long, I found the description I needed in English in a tinier print than all the rest on a product made here.
I don't know about you, but this completely irks me.  Last time I checked, I was in the good ole U S of A and the language spoken here is English, LAST TIME I CHECKED.  I understand we are a melting pot of individuals and cultures but seriously? When in Rome, do and speak as the Romans do.  When I visit other countries, I don't see any special provisions for myself on product shelving.
When did this become so bass ackwards?   Keep the foreign language classes as electives in the classroom, and let me grocery shop without feeling like I have to enroll in French or Spanish just to do so.  Maybe, I have a strong opinion, but this should not be happening.
Rant Over Amen! Or Should I say…. Despotricar Sobre Amén?
I should probably term this post preparing mommy for kindergarten, because I will be the one next year crying as my boys disappear into the doors of their elementary school.  I happen to want my boys to have fun and, of course, succeed, but I am a little jealous that someone else will now be able to watch my children learn and grow.  The alternative would be to home school but I think I lack the patience to do it and feel like my boys just want to get out there and go.
So with this being their last year at home, I am decided to investigate little way in which I can get them ready for kindergarten.  Here are some really great ideas to give them a leg up.
Practice writing his/her first and last name
1. Have your child practice writing his/her name using a variety of tools such as a Magna Doodle, crayons, pencils, and markers. Check that your child is gripping the writing utensil correctly. You may even consider having your child practice writing his/her name using different items around the house such as pudding, rice, sand, or shaving cream.
*** Be sure that your child uses a capital letter only at the beginning and lowercase for the rest of their name.  So far my boys can only do all capitals, I guess it's time to teach them lower case!
2. Write your child's name in large letters (or use magnetic letters). Say each letter aloud as you write or place it so your child can associate the name of the letter with the shape of the letter.
3. Cut apart the letters of your child's name (or use magnetic letters) and have him/her put them back in the correct order saying the name of each letter while doing so. (Start with just the first name, adding the last name only when they have mastered this.)
4. Label your child's door or other objects so his/her name can be seen in print.
Practice recognizing and writing the numbers 0 to 10 (or higher)
1. Read and enjoy counting books together.
2. Point out numbers in license plates, in the store, in your home, and all around you.
3. Use magnetic numbers to have your child practice naming them. Have your child put the numbers for your phone number in order saying each number while doing so.
4. Practice writing numbers with a variety of materials such as pencils, crayons, markers, sidewalk chalk, etc…as in name writing above.
5. Have your child count object like their snacks, or buttons on their shirt
Practice naming letters in the alphabet correctly.
1.  Recognize letters on street signs, in restaurants, and on billboards and favorite books
Recognize Primary Colors
1. Sort candies, bright colored buttons, etc by colors.
Practice naming and recognizing basic shapes
1.  Look around the room and recognize shapes in your home
2.  Practice drawing and recognizing shapes
Practice your phone number and address
1.  Have your child practice dialing their number on a play phone
Practice Coloring in the lines and Cutting in straight lines
1.  We like to cut out shapes, and pictures in magazines.
2.  Provide coloring pages with large illustration and well defined lines and challenge them to stay within the lines.
These are just some basic things you can do with your child to get them ready.  If your child seems frustrated after so many attempts then stop and try again another day.  I find that when they get frustrated all learning flies out the window.  Make learning fun and interesting as if it is no big deal and they seem to do so much better.
I know I am not ready for them to go, but if I can get them as ready as they can be for the classroom, it will help them succeed!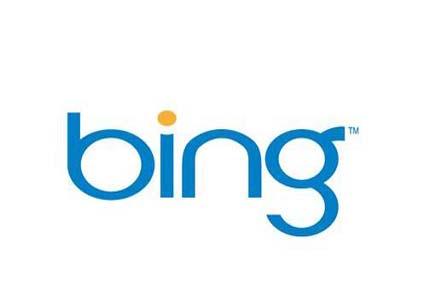 Education is one of the biggest and most important things that we can give our children so that they can be successful in their life.  It is the best gift that we give our children in hopes that they can flourish as individuals.
Bing is showing its commitment to education by helping teachers and students by providing them with the financial support needed to ensure their success in learning.  Bing will be giving away up to $1.1 million dollars through its Our School Needs contest.  In a bid to win $100,000 for their school, parents, students, and teachers around the country have been sending in essays, photos and videos to Bing to tell them what their school needs. The entry with the most votes wins $100k, and 3 others will each win $50k. The voting phase starts Friday, October 29 and runs through Sunday, November 7. America will be asked to vote on the 15 Our School Needs finalists as determined by the panel of judges. The winners will be announced Tuesday, November 9.  Be one of the first 30,000 to vote for your favorite finalists each day and receive a $3 donation code to redeem for the classroom project of your choice!
This hits so close to home, so do know that your votes matter!  I used to be an early development teacher and there were so many budget cuts that I found myself dipping into my own pocket to get the kids the books and material they needed for successful development.  There are so many great teachers, and sometimes there just aren't enough resources.  In the schools near me, teachers and parents have set up classroom donation lists where parents bring in two of a particular item so their is a surplus of much needed supplies.
When I watched some of the videos and read some of the stories, all of them touched me in some way.  But Bear River Charter School, a K – 8 school in Logan, spoke to me because of the importance of books in my own children's lives that I found getting them a new library is something that is like winning a million dollars.  Up to date books in every subject is great for little imaginations, and children who read are smarter, have better language skills and go far in their education.
If you want to help our schools out, casting your vote for a school in need is a wonderful start.  You never know the young minds you are helping to shape (maybe the next president or the one who finds the cure for cancer) just by clicking a button.
"I wrote this review while participating in a blog tour campaign by Mom Central Consulting on behalf of Bing and received a gift card and DonorsChoose.org giving code to thank me for taking the time to participate."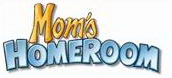 Education is something that I find important even in the early years before children officially start kindergarten.  It seems like each year the kids are expected to learn even more and the things we learned in first grade are now being taught in kindergarten.
As a mother to three year old twins, their education seems to be one of the things I am most anxious about.  You want to see your children succeed and you want them to be eager about learning.  At the same time I have fears about being able to help them along, is the school system going to be good enough, and are they going to learn the right things in the classroom.
Recently I was introduced to another great resource for moms.  Kellogg's Frosted Mini-Wheats sponsored the development of the MSN Mom's Homeroom site where Moms can connect and learn about various ways in which you can help your child and give them a boost in their education.  There is a wide range of topics such as reading, attentiveness, learning, and memory. The site features four Moms one a teacher, another a psychiatrist, a former marketing coordinator, and an obstetrician/gynecologist. The Moms participate in discussions and post unscripted videos of their views on helping kids succeed academically.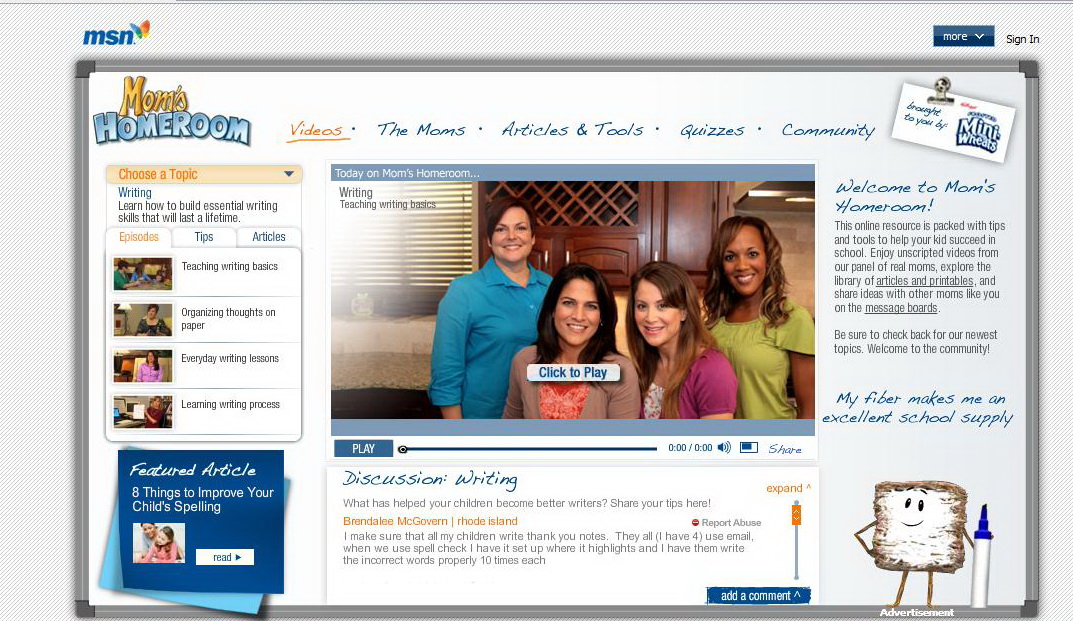 There was one particular article I ran across discussing how to help your preschooler with writing at home.  The boys are right at the age where we are trying to recognize the letters in the alphabet.  Although they can recite their abc's we haven't really gotten identifying them.  This article suggests ways in which you can encourage your child to write and ways in which to help them recognize them.  It is great to have these ideas on hand and guidance to give your child a leg up, so when they get into the classroom they have the tools to succeed.
As a mom, I think that having any amount of help and resources like these are a great way to help your child and give already stressed out parents different ideas to encourage your children.  Education is extremely important to your child and any help that you can give outside of the classroom, is just as valuable.
**I wrote this review while participating in a blog tour campaign by Mom Central on behalf of Kellogg's Frosted Mini-Wheats and received a sample to facilitate my candid review. In addition, Mom Central sent me a gift card to thank me for taking the time to participate.**

In this day and age, everything is becoming so mainstreamed and it seems that our children are being introduced to the computer even sooner.   Being a mother to two very young children, it makes me a little nervous about introducing my kids to the internet.  Although, my boys are toddlers, I still hear about all the horror stories about how teenagers go missing after talking to and meeting with strangers they have talked to online.  I think computers and kids are basically inevitable with how fast technology changes, but  I also think it is very important that your children know what these dangers and are aware of the tactics a perpetrator  can use and how to be safe while being online.  It is such a scary scary thought, and I believe education is so important and as a parent you should use as many resources that are available to you and your children
NetSmartz, a leading online resource of the National Center for Missing & Exploited Children, used their expertise to develop NSTeens to educate, engage, and empower kids as Internet users, The website, NSTeens includes bios, comics, and videos of seven teen characters. Their comic How Much Is Too Much illustrates the consequences of improper Internet use and shows the impact teens can have when they use their network to empower people. Videos cover important topics such as social networking, cyberbullying, and offline consequences. Each cartoon video also portrays interviews with teens talking about their Internet use.
I think this is a terrific way to tell your teenagers about being safe on the internet.  It teaches then in a very non intimidating fun way so they might actually pay attention!  We know how powerful just hearing one sentence can be, because those are the things kids remember if they are in trouble or in a bad situation.   NSTeens is a wonderful resource and can help your teen to make smart decisions and avoid potentially harmful scenarios.