Movie night in our house is always a perfect opportunity to get the family together and enjoy time with one another.  I was driving in my car a few weeks ago and I was telling my husband that I actually missed going to a drive in movie.  I can remember as a kid when we would all pile in the car with a cooler full of snacks, and blankets, and spending the evening at the drive in.
What if there was a perfect way to bring back those memories in your own front yard or have your own big screen right in your own home?  The 3M Mobile Projector brings the big screen to you in a tiny package.  3M's Mobile Projector allows you to turn your mobile devices like an iPad, or iPhone into a big screen theater. Set up is pretty easy right out of the box, and you are ready to make some movie memories.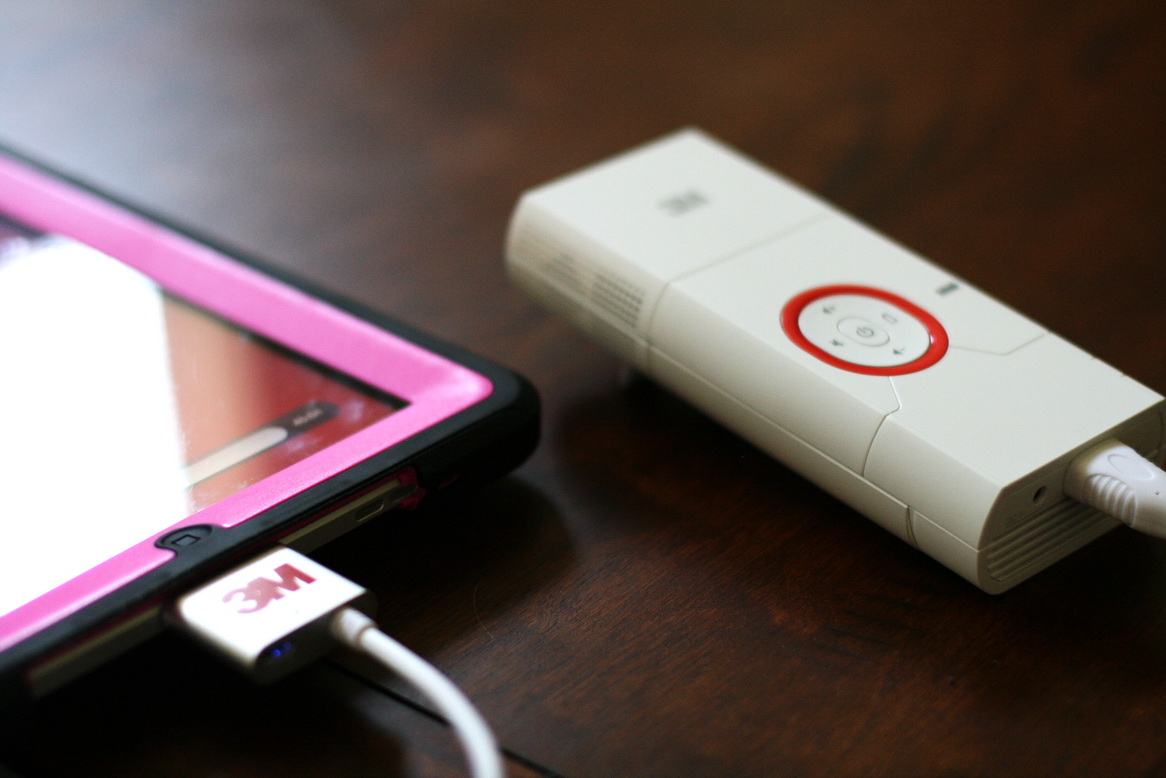 Video quality on the 3M Mobile Projector is pretty darn impressive.  You can plug in any portable speakers and have instant sound.  I had a little trouble with the sound being a little too low, I am not sure if this is a product of the device itself, or something that needed adjusting on my end.  Overall, though, it sounds really good.  Our first experience we watched a documentary on sharks and the ocean.  The boys and I had so much fun with it, we all curled up in bed and watched the show on the ceiling!  We had a movie night set for our front yard, but we had a storm blow through here and knocked out power, so we didn't get the opportunity to have our drive in movie with the neighborhood kids. The 3M Mobile Projector has 2 hours of battery life per charge (or runs continuously on AC power).  If you don't have an iPad or a mobile device you can easily get a cable specifically sold by 3M to hook up to your laptop.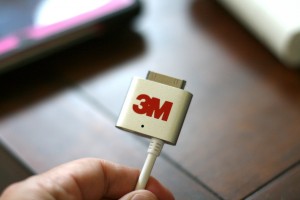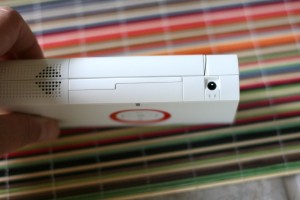 The screen size is ample and projects a screen size of up to 80" diagonally.  You can put the projector on a table top and it has a small flip out tab to elevate it, but I found it easier to use a tripod since it has a standard tripod mount and it keeps the screen from moving.
3M Mobile Projector Features
Up to 2 hours of battery life per charge (or runs continuously on AC power)
Projects a screen size of up to 80" diagonally
32 lumens brightness
Built-in stereo speakers
Audio out for external speakers or headphones
Native resolution: 800 x 600 SVGA
Supported resolutions: VGA 640 x 480' SVGA 800 x 600' XGA 1024 x 768' WXGA 1280×768 and 1440 x 900 @ 60 Hz' SXGA 1280 x 960 @ 60 Hz
MAC: 640×480 @ 67Hz' 832×624 @ 75Hz' 1152×870 @ 75Hz
No lamps to replace; uses long-lasting LED technology (up to 20'000 hours)
Flip stand (built-in image height adjustment)
Standard tripod mount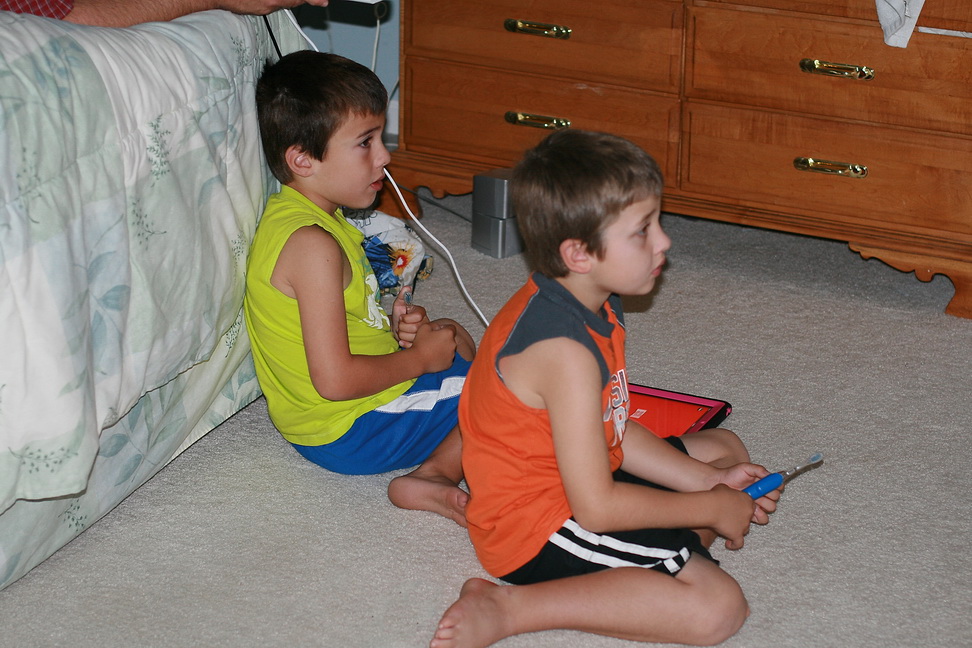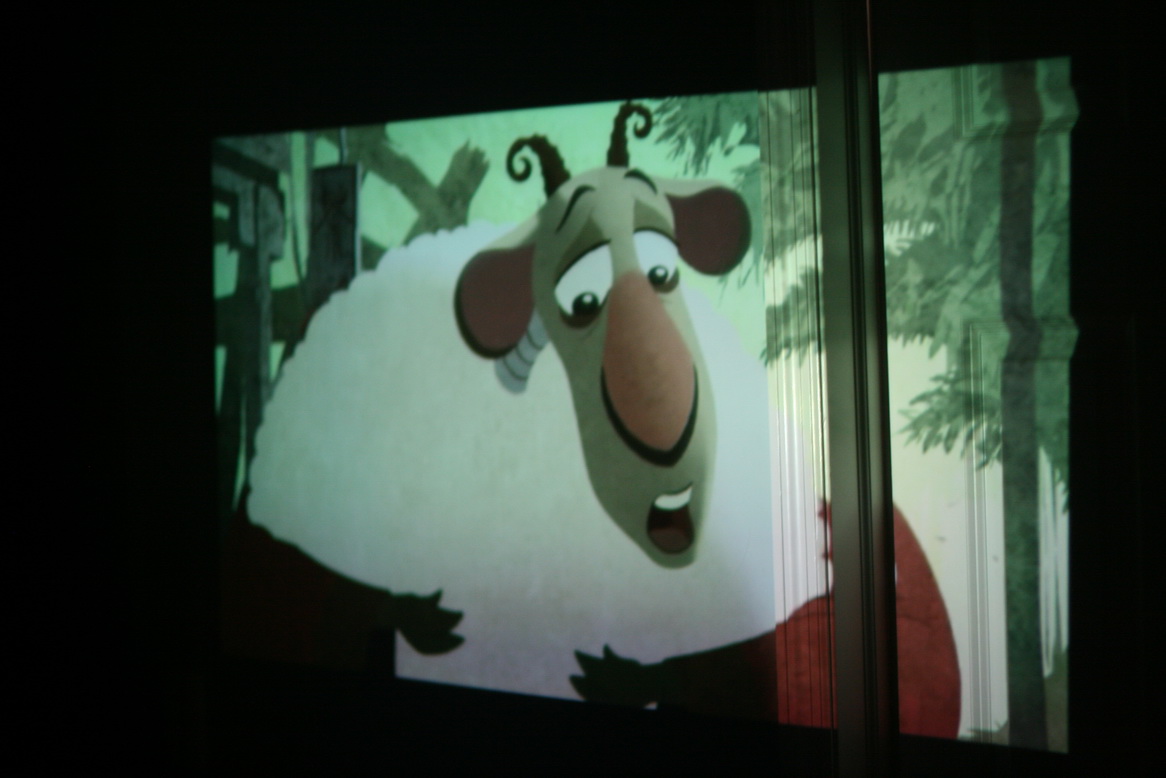 One fun thing you can do which I didn't get to try because I have an iPad 1, was that you can project your favorite apps on the wall too, it would have been really fun to play Angry Birds in big screen mode.  Overall, I love the 3M Mobile Projector, the resolution is great for such a small device, it is easy to set up out of the box, and it is great if you have young children to create a fun family movie night.  There are so many versatile ways to use this projector.  I can imagine it would be a great tool in classrooms for presentations, and the device could easily fit in your purse or bag.  I can't wait to have our make up movie day at the drive in, complete with blankets, snacks, and lots of smiles! The 3M Mobile Projector brought back so many fun memories for me, and I love just doing something different as a family.  I love it!
If you want to learn more about the 3M Mobile Projector, you can check out the 3M  facebook page or follow their twitter stream!
"I wrote this review while participating in a blog tour by Mom Central Consulting on behalf of 3M and received a promotional item to thank me for taking the time to participate."
.
We are a house that loves music.  One of my favorite things to do is to put on headphones, and do housework or go on a hike at our local parks.   Being able to have portable music via MP3 player has been one of the greatest inventions since sliced bread.  In fact I still have boxes of CDs in my closet wondering what on earth I will do with all of them.
For me when it comes to portable MP3 players, the smaller they are the better, because  it is easier to take with me on plane trips, on car rides, in my purse, and on walks.  I was recently given a really cool opportunity to check out the new Sansa Fuze+ and a VH1 slot radio card, and this thing is pretty cool.  I received a  red MP3 player  which just looks really sleek and compact, but I also love all the features.  The sound is really good, but the fact that I can listen to this pre-loaded VH1 slot radio card, is even better, or add additional music to a blank micro sd card.  I like being able to get a preloaded card that I don't have to mess with hand picking and adding songs,  and it had a lot of the very popular  songs from the 80′s.  The screen on the Sansa Fuze+ was really crisp and clear which and I had no trouble navigating with the Sansa Fuze "invisible" capacitive touch control.  You simple just have to touch right, left, up, down, or in the middle to navigate through song lists, genres, and even settings.   You can also watch videos on the bright 2.4 inch LCD screen which is really cool.


At a $79.99-$119.00 price point, depending on the capacity, you can get this for just about anyone in the family for a gift for this holiday season.  The Sansa Fuze+ is available in five colors, red (my favorite), black, white, blue and purple.  Also available on the Sansa Fuze website are all sorts of preloaded slot radio cards that you can get to accompany your new MP3 player.  I am already eying the one with Health and Fitness to get ready for my New Years workout plan.
Specifications/Features:

Capacities**: 4GB, 8GB, 16GB
2.4″ bright QVGA screen (320 x 240, 30 FPS) LCD screen
Audio formats: MP3, WMA, Secure WMA, Ogg Vorbis, FLAC, AAC, Audible, Podcasts
Video formats: MPEG-4***, H.264, WMV and Flip Video™***
Photo formats: JPEG and BMP; photo formats can be further extended with Sansa Media Converter PC software download?, enabling TIFF, GIF, and PNG formats
Digital FM Tuner with record functions
Rechargeable battery lasts up to 24 hours for audio playback and 5 hours of video playback†
Hi-speed micro-USB 2.0 port
Expandable microSDTM card slot and microSDHCTM card slot
Ready for slotRadio™ & slotMusic™ memory cards
Sleek industrial design with "invisible" capacitive touch control and highly intuitive graphical user interface

SanDisk® slotRadio™ Cards

Each SanDisk® slotRadio™ card includes 1,000 songs featuring artists from the Billboard® charts. Songs are preloaded onto a tiny card with handcrafted playlists that include hundreds of artists. Like a FM radio experience, you can lean back and let slotRadio do the heavy-lifting so you don't have to download music song-by-song. Songs are played in sequence and are locked to the card. You can skip individual songs as many times as you like, or switch between playlists with a touch of a button. Simply insert a slotRadio™ card into the slotRadio player and enjoy music in an instant. It's great music made effortless.
This is really a great little MP3 player for just about anyone with some really great features.  You can listen to your favorite radio stations, pop in a pre-loaded slot radio card with all your favorites, or add you own song line up.  You can even watch a video.  It would make a perfect gift, or stocking stuffer.
"I wrote this review while participating in a blog tour campaign by Mom Central Consulting on behalf of SanDisk and received the SanDisk Sansa Fuze+ and VH1 slotRadio Card to facilitate my review."
I would love to venture into the world of Vlogging and I simply don't have the camera that is right for the job.  I have one that is built into my digital camera but for some reason 3/4 of my video comes out horrible.  It is so blurry that I cannot even tell what it is I was taping.  If I can get the video to focus then, I am ok, but I would really like something that works.
I just laid eyes on the JVC Everio HD series, and this would make a great camera for me I think.   Not only that it comes in 5 colors and I would love to have one in blue, my all time favorite color!  If it is true HD I can imagine that the quality of the video is awesome.  I would love to take videos in HD that I can keep every single one of them because the clarity is perfect.
This camera has features that I would LOVE!
Advantages
KONICA MINOLTA HD LENS (F1.9, Filter diameter: 30.5mm)
60GB Internal Hard Disk Drive
25 hours recording at the highest quality (Ultra-DVD Movie)
Full HD1920 x 1080P Recording
1/4.1″ 3.05Megapixel CMOS
24Mbps Ultra High Quality AVCHD Recording
Up to 1920 x 1080 Digital Stills
Up to 9999 digital stills at the highest quality
Easy Operation & Convenience
New Laser Touch Operation
Face Detection
HDMI V.1.3 with x.v.Color
2.7″ 123K-pixel Color LCDData Battery
Power-Linked operation with Quick Restart
Convenient 2-way Strap
Auto Power ON/OFF & Auto Lens Cover
Remote Control
Easy Archiving & Sharing
One Touch Export (Windows)
One-touch Upload to YouTube (Windows)
One-Touch Backup to PC (Direct Backup)
One-Touch DVD Creation (Direct DVD)
Pixela Everio MediaBrowser (Windows)
I think that if I had this video camera, I would be in seventh  heaven because I love the fact that it has a 60 GB internal hard drive for one, and can take pictures too!  Having a hard drive is very appealing when you are transferring pictures and video to your computer.  I so wish I had something like this when we got married, we still have the video tapes from our honeymoon that need to be put onto a disk.  Our old dinosaur of a video camera, needs to be charged, and hooked to a firewire cable to get the stuff off of the tape.  With the JVC that is a distant memory!  The size looks perfect, so it wouldn't feel like I am lugging around a boulder.  I can imagine that the videos of the boys and anything else that I would get would be terrific and I could take this along to Blogher and get some really great footage!  As a busy mommy, I would love the simplicity of using this camera, and to be able to touch a button and everything is put into place (like right out of Mary Poppins…a girl can dream)!  This is such a cool and versatile camera and not only that, it holds the JVC name which brands itself as one of better video cameras on the market today.  I wish I may, I wish I might, have this JVC Everio tonight! (Oh and in blue please) if the camera gods are listening!