I have two boys, and naturally they love bugs, snakes, worms and anything that naturally freaks me out.  With Halloween coming up, we decided to throw a small party and have a little creepy crawling fun with bugs, Hexbugs that is.  We had the chance to invite over friends and have a glow in the dark Hexbug Halloween Party.  We had treats, kids and lots of bugs!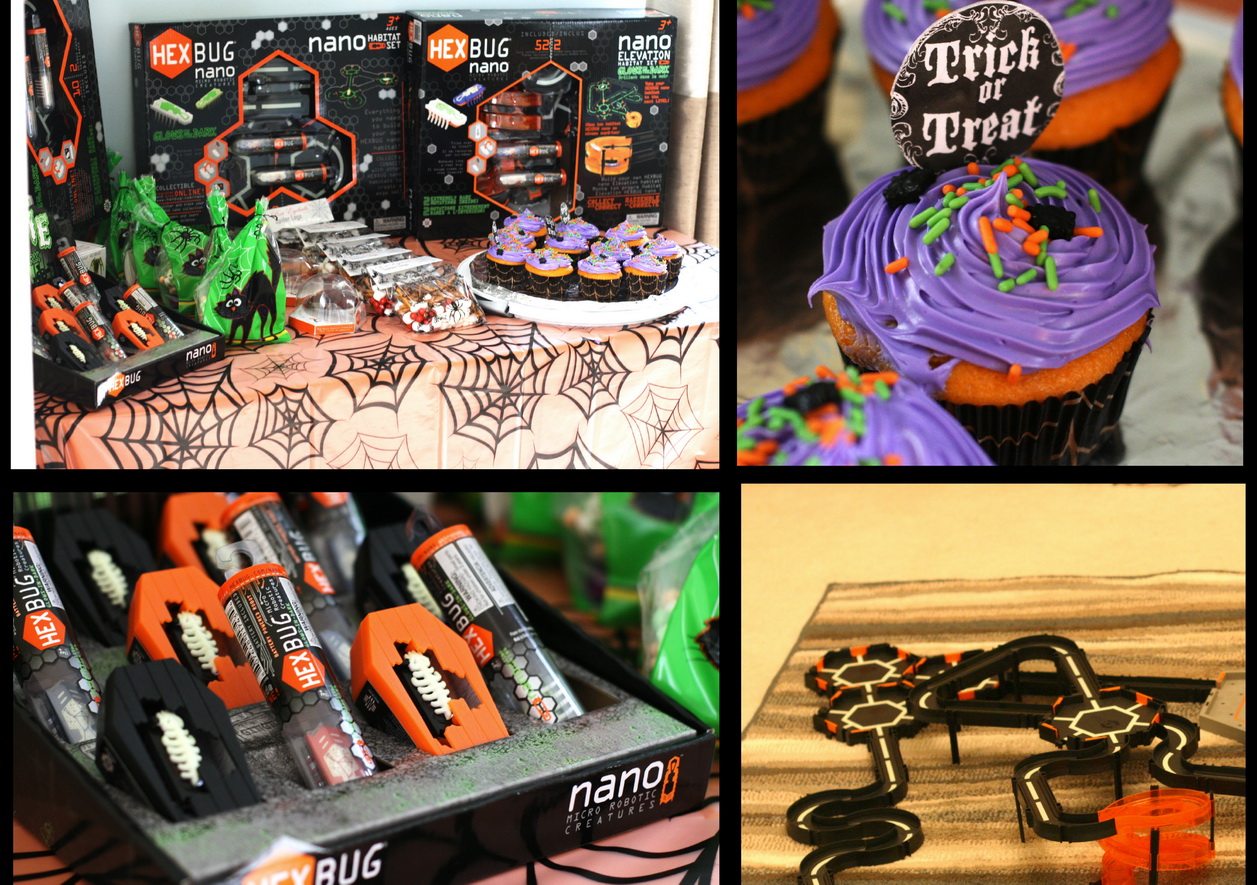 Just in time for Halloween we were sent Hexbug Nano bugs, and limited edition Hexbug Nano Halloween Zombie bugs complete with their own habitats.  The unique thing about them was that the bugs glow in the dark along with the habitat tracks.  So when the lights go out, it is twice the fun and the kids had a blast.  There is no end to what you can come up with Hexbugs, and our favorite part was when each kid got their bugs and decided to race them start to finish through the habitat.  The first person whose bug made it to the finish was the winner.  It got a little crazy in the house, but it was truly a blast.
Check Out Our Video!
I was amazed at how well these things got around, it was like they had a mind of their own and could find their way through the twists and turns of the habitat.  We were even sent some Hexbug Larva, that crawled around with uncanny resemblance to the real thing.  It even had a sensor that makes it turn around to avoid things in it's path.  It was a little gross for me, but gross is what the boys love.

Overall, my take, is that Hexbugs are pretty entertaining for the kids.  When I checked out the Hexbug website they have all sorts of cool bugs, and even remote ones.  My only beef is that it seems like they run out of batteries quickly, but usually kids tend to seem to leave them running and walk away.  But overall they are really cool and quite ingenious how they move about.
From bugs races, to entertaining your cat, Hexbugs are sure to make your kid smile.  Right now you can find the limited edition Hexbug Nano Halloween Zombie bugs at a Radio Shack location near you, but don't limit Hexbugs to Halloween, they would make great stocking stuffers for the Holidays and the perfect size in their little test tubes.
Disclosure *Hexbugs, and habitats were provided to us to host a party by Mom Select and Hexbug, all opinions,video, and pictures are that of my own*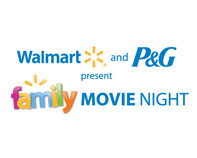 It is rare that you see wholesome movies anymore.  As a parent, I am finding it to be a difficult task picking movies that I feel comfortable letting my kids watch.  I am running across Disney movies that are using words like "idiot" and "stupid."  My kids seem to be at an age where they pick up on all of it, and then I am fighting a battle to correct what was negatively instilled in them by a "kid friendly" movie.  Good movies with good lessons are important.
P&G and Wal-Mart have partnered to create more made for TV family movies and have created Family Movie Night. Their most recent movie Field of Vision, premieres June 11th at 8/7c on NBC.   I had the chance to see Field Of Vision and it is a great movie with a very strong anti-bullying message.  I read about bullying in the schools often, and as a parent to young children, I must say it scares me.  My two are just months away from heading to school and it has been my experience unfortunately, that kids can be mean.
Overview
Through mysterious footage captured on an old malfunctioning video camera, Sinclair High School's star quarterback, Tyler McFarland, learns that some of his teammates have been bullying Cory Walker, a troubled new transfer student. Aware that sharing this information with the coach might get his friends kicked off the team and ultimately cost the school the state championship, Tyler must choose what's more important: winning or doing what's right.
This movie was a wonderful example of how to make a good movie minus all the language, and exudes a message to live our best life and teach our children to do the right things.  From a Mom's perspective, there were many poignant moments that I could relate to, and I was crying by the end.  I won't give away the whole movie, but it is a good one to sit down as a family to watch and discuss afterward.  My boys are only 5, so I felt the concept wasn't something they could relate to or grasp yet, but I think it is very appropriate for children ages eleven and up, who are on the verge of their teen years.  Faith Ford was wonderful in the movie.  But even more wonderful, was the fact that this was a movie that the entire family could watch.
"I wrote this review while participating in a campaign by Mom Central Consulting on behalf of P&G and received a promotional item to thank me for taking the time to participate."
Ok I know what you all may be thinking but I am literally addicted to watching this show.  I know it seems like a guy show or something but I guess I just like watching.  So today begins the new season of Deadliest Catch and since I have no more ER to watch at least I have something.  I have always hated the summer because of the lack of good shows.
There is something exciting about watching people work hard and seeing their triumphs and living their lives with them.  The news isn't always good, but you find yourself routing along with them.  I never have many fingernails anyway, but after this show I definitely won't have any!  I hate fish but love this show  lol.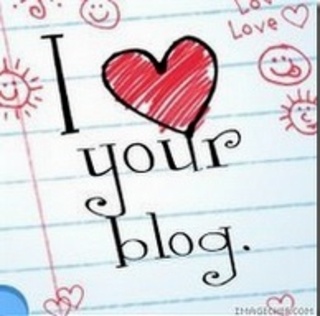 I hope everyone is having a great week so far.  The weather is freezing here and I really wish it would make up it's mind.   I just wanted to take a moment and share a list of some of my favorite mom blogs out there.  Have a visit and show them some comment love.  You might find some new friends and some really good reads!
Sweet 'n' Sassy Girls
Momdot.com
Blessings Abound
Mommy Cracked
A Little Bit Nutty
The Shopping Mama
Good Golly Miss Blondie
Christy's Creations
Free Sample Freak
The Not-So-Blog Blog
What's That Smell?
My Charmed Life
Time Slides By
HouseholdSix
mommy23monkeys
The Story of a Princess and Her Hair
A Psych Mommy
Momma's Gone Over the Wall
3 Garnets & 2 Sapphires
A Blog of Goodies
Single Rose Designs Blog
Green Mama's Pad
Happy Reading!!!
Last night had to be one of the saddest nights for me. I have been watching ER since the very first episode and I simply loved the show. In fact it was the only show I actually looked forward to seeing every Thursday night. Well, I would actually watch it on Friday afternoon during the boys' nap. I can't believe it is over with, and I so hope that they bring all these characters back in an even better show, otherwise I am going to have to start with season one again.
I live a bit of a sheltered life when it comes to television. Since having the boys I watch a whole lot less, so I really live under a rock. I am not sure if there is even a show that compares to ER.
What am I going to do to get my fix? I am so sad!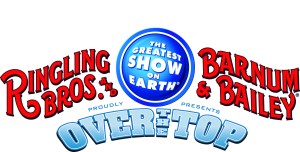 We love the circus and the boys first real show was actually to go see the Ringling Brothers Circus.   They were in awe of all the stuff going on and they loved it.  They were just 18 months, when we took them and it held their interest the entire time. I can remember the trips to the circus when I was a child and have fond memories of cotton candy and watching all the amazing acrobatics.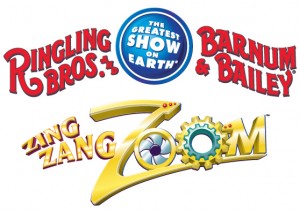 The newest production from Ringling Bros. and Barnum & Bailey  ZING ZANG ZOOM is sure to have children of all ages engrossed and delighted, and is a perfect night out for the family.  With the economy posing a challenge for many families, the value of a night out at Ringling Bros. is worth many years of fond memories and worth its weight in gold.  The experience includes the All Access Pre-show, a fun opportunity to meet circus performers and dress up in clown costumes, which happens one hour before each performance.
Thanks to Mom Central And Ringling Brothers you can have the chance to take your family to the circus without breaking the bank.
·    Offer #1: Get 4 tickets for just $44 by entering the code "MOM" at select ticketing channels**. Offer good on all performances, minimum purchase of 4 tickets required; additional tickets above 4 can be purchased at $11 each. Offer not valid on Circus Celebrity Seating, Front Row and VIP seating and cannot be combined with other offers.  Other Restrictions May Apply.
·    Offer #2: A select amount of Front Row and VIP seats have been reserved for you to buy before they go on sale to the public – just enter the code "MOM" when purchasing those seats. Dates and cities where families can use the national MOM discount code this spring are as follows:
Newark/East Rutherford/Uniondale/NYC
Ringling Bros. and Barnum & Bailey® presents ZING ZANG ZOOM
March 5 – April 13
Offer not valid on performances from April 10 – 13 at Madison Square Garden
Washington D.C./ Fairfax, VA/ Baltimore, MD
Ringling Bros. and Barnum & Bailey® proudly presents Over The Top
March 18-April 19
Philadelphia
Ringling Bros. and Barnum & Bailey® presents ZING ZANG ZOOM
May 13-May 25
Phoenix
Ringling Bros. and Barnum & Bailey® presents ZING ZANG ZOOM
June 24-June 28
Houston
Ringling Bros. and Barnum & Bailey® proudly presents Over The Top
July 15-July 26

Anaheim/LA/Ontario
Ringling Bros. and Barnum & Bailey® presents ZING ZANG ZOOM
July 8-August 2

San Francisco
Ringling Bros. and Barnum & Bailey® presents ZING ZANG ZOOM
August 12-August 23

Dallas/Ft Worth
Ringling Bros. and Barnum & Bailey® proudly presents Over The Top
July 29-August 16
Sacramento
Ringling Bros. and Barnum & Bailey® presents ZING ZANG ZOOM
August 27-August 30
Kansas City
Ringling Bros. and Barnum & Bailey® proudly presents Over The Top
September 16-September 20
To find out more about ZING ZANG ZOOM or to see which Ringling Bros. tour is coming to a town near you, visit www.Ringling.com. And visit www.ticketmaster.com to use the 4 tickets for $44 code, MOM.  This is such a wonderful offer and is hard to pass up.  I can hardly wait to take the boys to the circus again and create magical memories and a lifelong tradition that they can someday pass on to their own children. Have fun at the circus!
What are some of your favorite romantic movies? After all the talk of Valentine's Day over the weekend, it just brought to mind some of my absolute favorite movies. I love romantic comedies and just regular romantic movies. Here are some of my favorites.
1. Officer and a Gentleman- OMG can it get any better than this movie. I used to dream that a guy in uniform would come and sweep me off my feet after watching this one.
2. Under the Tuscan Sun- I could so picture myself in this girls shoes, fixing up my little house in Italy and falling in love.
3. Pretty Woman- Richard Gere, whats not to love? I used to think he was the sexiest looking guy and he had just enough gray hair. Well I still think he looks good.
4. Only You- I love this movie and Marisa Tomei! I would be nuts enough to chase a guy through the streets of Italy. Do you see a going theme here? Magic must happen in Italy. I have always wanted to go there, maybe on a second honeymoon with my hubby.
5. Notting Hill-Anything with Mr Hugh Grant. I love him in a suit with no tie and the top three buttons undone. LOL.
6. Dirty Dancing-I've watched this movie like 80 times and I still love it.
7. The Family Stone
8. Bridget Jones's Diary-Hugh Grant…hello people!
9. Nine Months-Hugh Grant, ok I love the guy shush!
10. Serendipity-I love what this movie is about
I have a few more that I really like but these are my top ten. I can only watch these when my husband is away otherwise he makes fun of me. These are great when he is out playing poker with the guys. Grab a margarita, some popcorn and your girlfriends. What are your favorites?