Yesterday, was a beautiful day, so we took the boys to get dinner and we brought it to the park for a little picnic of sorts. My husband and I were sitting on a bench talking about various things. We have been trying to teach the boys that it isn't nice to interrupt mommy and daddy when we are trying to talk. So far it only works about none of the time, but they are only 4, so I figure this may get better.
So one of my boys comes up to us on the playground and we are talking.
We say to him "just a minute mommy and daddy are talking."
Lil Man: "I don't want you to talk, you need to be bugged right now."
All we could do was laugh. How do you not laugh at that? LOL Apparently it is his rightful duty to "bug us."
While the weather is ping ponging up and down and Spring is trying to make it's entry, I am at my wits end in terms of keeping the boys occupied.  They don't attend preschool, and it's too cold for them to go out and play with the neighborhood kids.  This is the time where I start to get a little crazy.  We have just about run out of things to do in the house, and we are an outdoor family by nature.  There are only so many tents you can make, cars you can play with,  and tv shows to watch before it just gets old really fast, so I was on the hunt for some kid's crafts that they could do.
So I decided to head to the craft store, and find some craft activities for boys to do for the entire week.  I found some really fun things to do.  We plan on making some Wilton lollipops with their candy melts (I will try my best).  I found some really cute ones with a pirate treasure chest and pirate, and since the boys are really into Jack and the Neverland Pirates on Disney, they got really excited when I showed them.  For our crafting adventure, I found some magnets they can paint, and some wooden race cars, and trains to paint by Faber Castell, they have some really neat things for kids.  I figure it was a great activity so they can use their creative skills, and fine motor skills, and I got the mommy pleasure of watching them.  For being four and some change, they did a really fantastic job on their trains, and had so much fun doing it.
The Tongues Help Make The Masterpiece!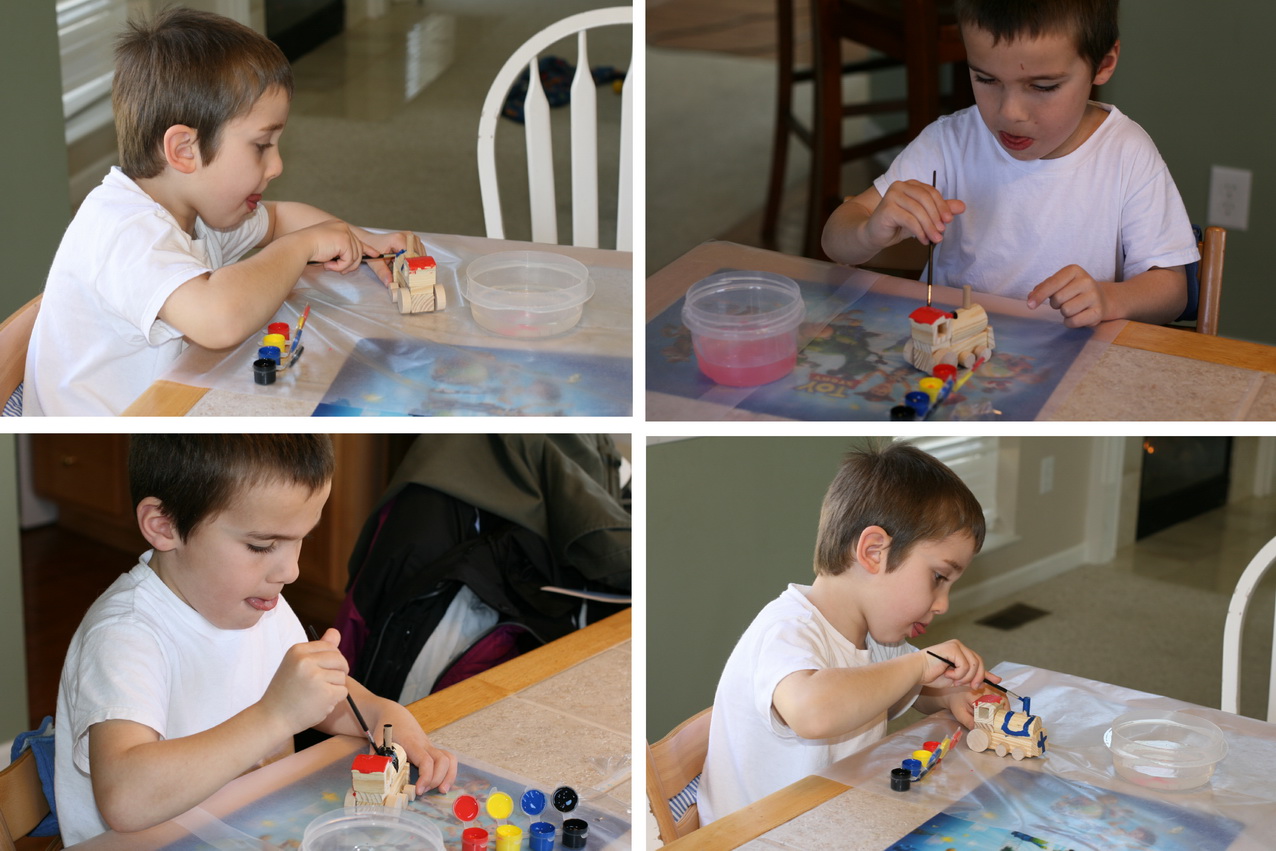 Our next project is our Wilton lollipops, I hope they turn out, because I have no clue what I am doing for those!  They look easy but ya never know!
Sponsored By

Cheerios® is giving you the chance to win a once-in-a-lifetime opportunity, your ultimate family vacation.  As part of a paid promotion for their "Do What You Love" Sweepstakes, Cheerios® is sponsoring my post today about what my ultimate family vacation would be. Read mine and Enter the Sweepstakes for a chance to actually win your own fantasy family trip or one of a bunch of other great prizes.
Do you ever dream about where you would want to go if you travel? Often times, being a family of 4, it is a financial burden to take a vacation. If I could dream up the perfect vacation, I think it would involve taking a Disney/adult cruise to Alaska to view the Northern Lights and do some whale watching. I have always wanted to photograph some of the most beautiful places in Alaska. Being a mom, I would love for it to be a fun vacation for my boys where they could enjoy some of the fun activities that would appeal to them, but not take away from enjoying the vacation as an adult. I would take my parents with us, because we have never formally been on a vacation together when I was growing up, so I would love to give that to them as a gift. I would spend a few days on whale watching expeditions, since this is a passion of mine and I went when I honeymooned in New Zealand. I would photograph the glaciers, and take pictures of sunsets over the lakes and fiords. I couldn't think of a more perfect vacation than that. It would be a place where the boys could have fun, but we could relax. I think vacations should be about your passions and the things you love in your life, including your family!
Don't forget to enter the  "Do What You Love" Sweepstakes, for a chance to win your own ultimate family vacation. I was selected for this sponsorship by the Clever Girls Collective, which endorses Blog With Integrity, as I do.
So this is what I have been up to and I am not finished yet.  I guess I got myself on a fruit picking and jam making kick.  Although I am not a huge jam person myself, I do enjoy it on my morning toast on occasion.  I actually enjoy being outdoors and doing the picking and making something from it, but it is rare that I eat most of it, and just like giving it away.  The experience is much more fun!
Raspberries are fun to pick.  I was a little intimidated by all the bees but they really just leave you alone and go about their bee business.  I was expecting much bigger berries, but you have to remind yourself these aren't fertilizer/miracle grow injected store bought berries.   The season wasn't quite in full swing, but I loved going out to pick my own!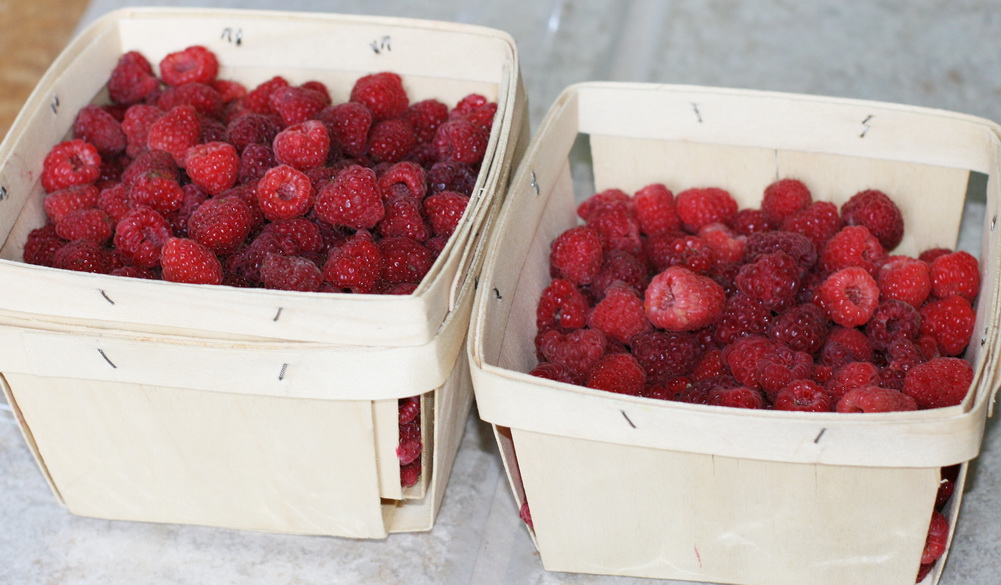 Then there were peaches, peaches and more peaches!   Ever try a peach that is actually ripe, right off the tree?  You are missing something if you haven't!  The juice from the peach just runs down your arm.  We all had a bit of a belly ache after our picking but the peaches were beautiful!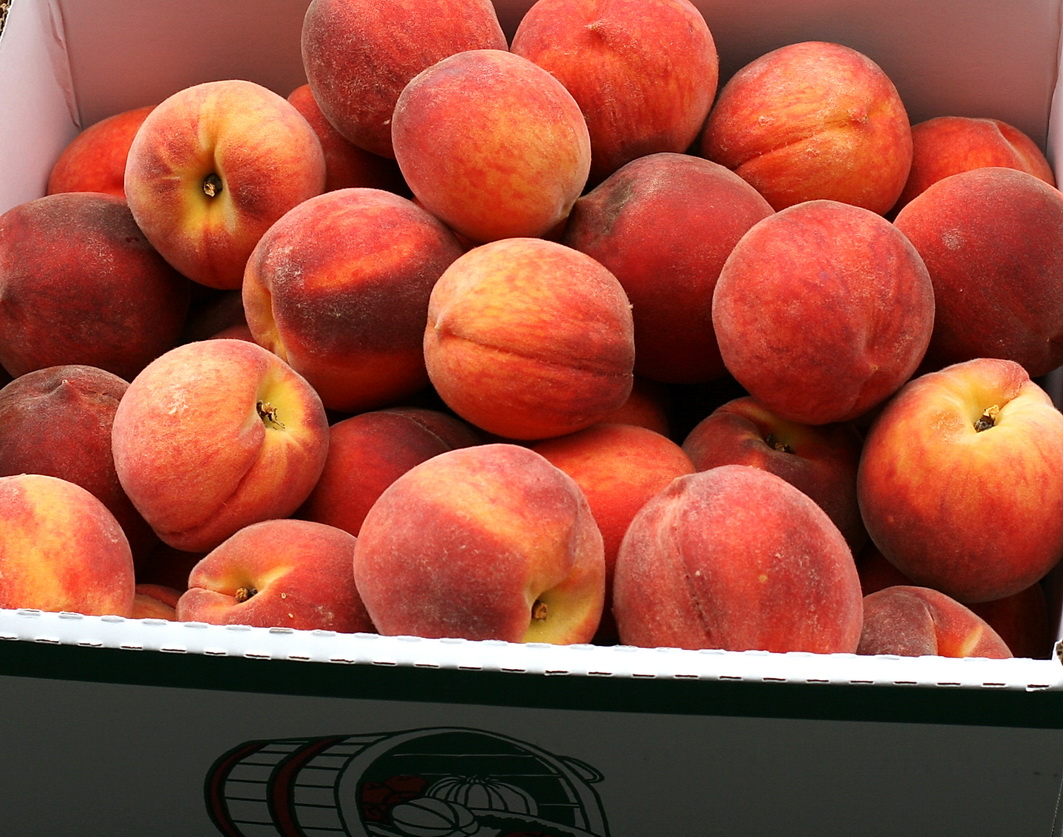 Here is some of my finished product.  I am getting good at this stuff!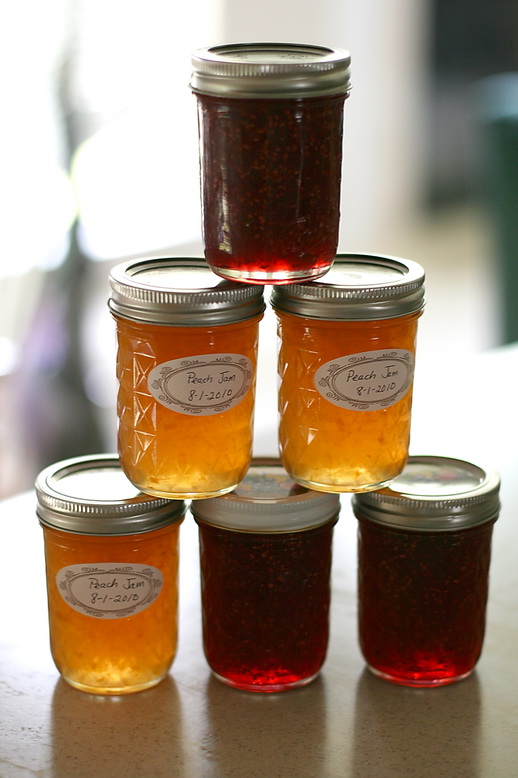 Now this weekend there are blueberries to be picked and rumor has it that there are more raspberries!  I have a whole house to clean and polish for guests next weekend, a 4yr old birthday party to plan.  Do you think I can get it all in?  If you don't see me I'm lost in a blueberry field somewhere!  I could open my own general store by now!
I know with the colder weather coming up, it means much more time spent indoors with your children.  With twin 3 yr old boys it makes it hard when they are so full of energy and you cannot let them out to play.  The past few days have been so rainy here and I was scrambling to find something to do with them, that would occupy at least one hour of the day.  Finding small crafts for toddlers is sometimes a challenge but I ran across a really cute one at Walmart the other day.
Wilton the famous cake decorating and candy making supply company had these really cute Halloween candy necklaces that kids can put together and they were only $3.99, so I thought I would give them a try.  The boys had a blast and had even more fun eating them!  It is a nice little project to do with kids ages 3 and up, and they may need a little help.  But stringing on the candy beads is also a great way to develop those fine motor skills.
Check out our crafting day!!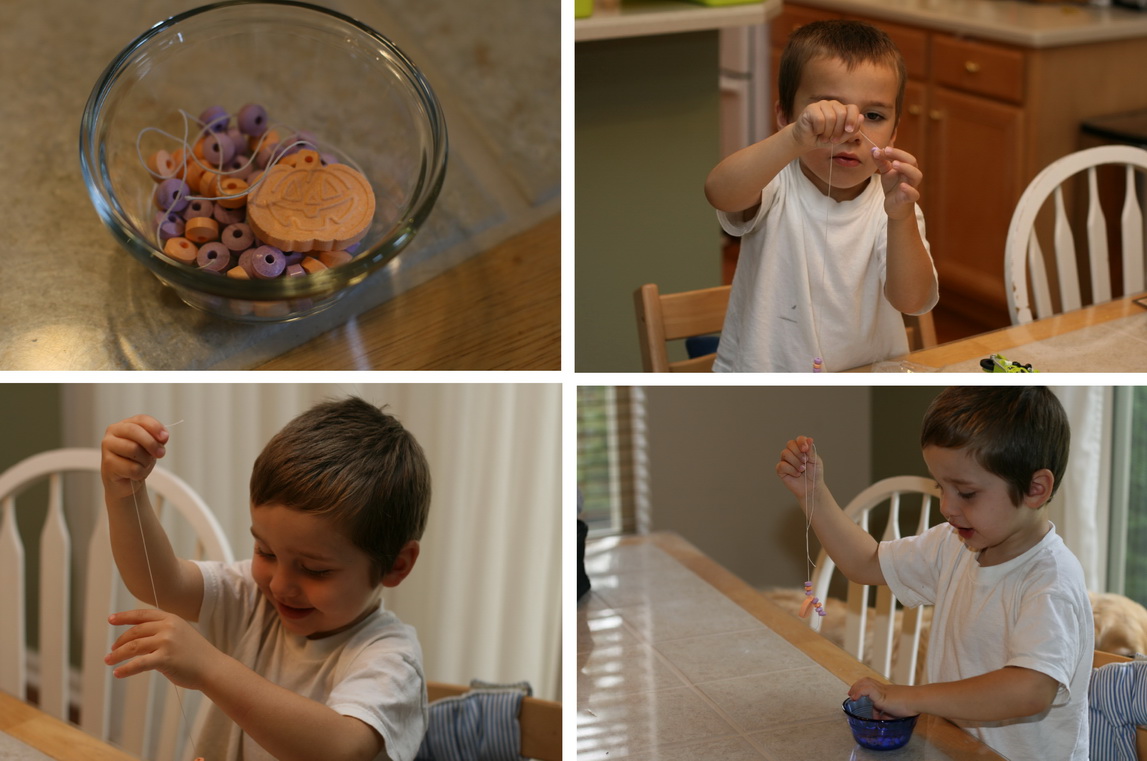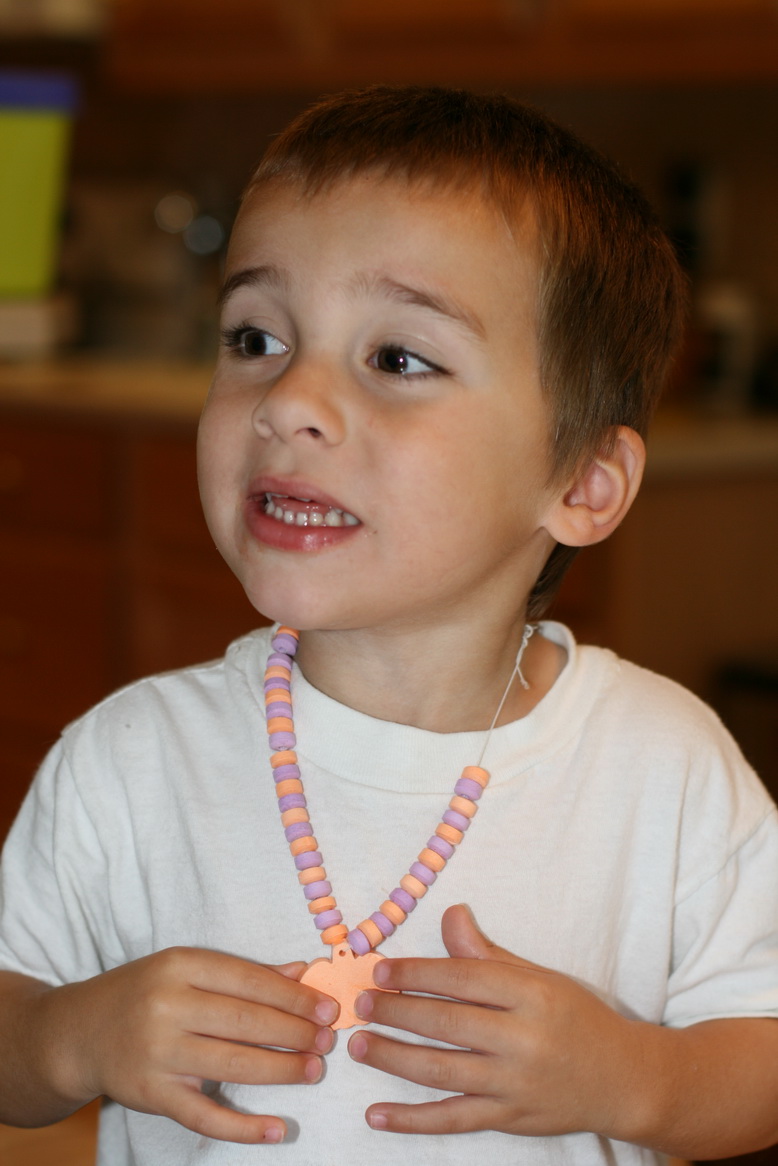 Well, we had a busy day today.  The plan was to get some yard work done, a little grocery shopping, last minute Easter shopping and then head to an even at the zoo.
The boys were very excited about the zoo and we talked about it all day.  I was already tired from mowing the lawn and going to the store.  I have been sick off an on with some nasty cold/virus type stuff, but was looking forward to going.  It was a little chilly weather wise but overall a beautiful day, and next week we have a chance of snow ugh!
So we head out for the zoo, and when we pull up everyone is leaving and no one is goin gin.  So im like well I thought the thing was today.  So dear husband went and checked and it is next weekend!  The boys were in tears and I felt like poo because I messed up the dates.  Not only that we missed an egg hunt this morning because I had that date mixed up with the zoo thing!  I felt bad, but jelly beans and a trip to a new playground made their day.  They both got their baths, and went to bed and fell asleep in five minutes.  I still feel awful.  I swear somedays I don't know where my brain has gone to.  I'll get it right next week!
Did you know that research has shown that fewer than half of all kids ages two to 12 get the calcium they need each day? Calcium and Vitamin D are both essential nutrients for building strong bones. Though it can be challenging for growing kids to get Vitamin D, since it is found naturally in very few foods Yoplait for Kids makes it a little easier to incorporate a delicious source of Vitamin D and Calcium in your child's diet.
About Yoplait Kids Yogurt
Yoplait Kids is made just for your toddlers sensitive palate.  It has a smooth texture and great fruit flavors that your child is sure to love.  It also has the calcium and vitamins that they need in their diets.
Along with a great taste it also has 25% less sugar and DHA for healthy brain growth.
Yoplait Kids yogurt in a cup is like training wheels for spoons-even when the spoon is tipped it won't fall off. That means less mess-and greater spoon-feeding success!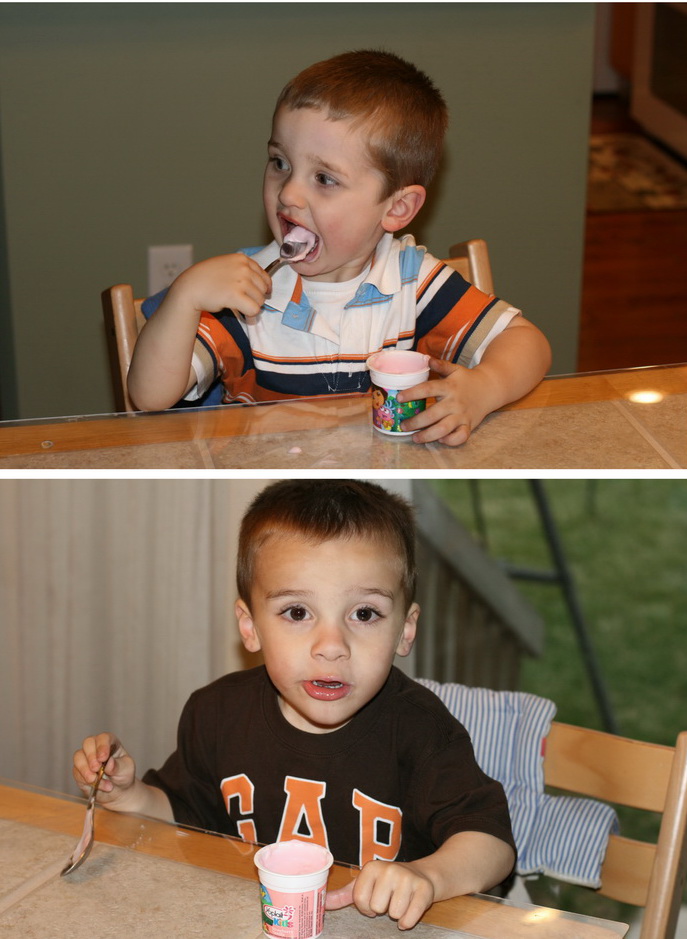 What We Thought
We received a free coupon to go and give Yoplait Kids a try along with a family fun package to encourage your kids to get out and get active.  Along with healthy eating habits you want your kids to be active, so what better way to end a day of play? We tried yoplait kids this past weekend after we played with all the fun outdoor toys we recieved and the boys absolutely loved it!  They both had to have their own cup of yogurt of course, and they finished every last drop.   We are big yogurt fans in this house, but what I have found is that a lot of yogurts have a high sugar content.  I really liked the fact that Yoplait Kids yogurt has the 25% less sugar, so I am more inclined to let them have the whole container rather than limiting it, and the serving sizes are perfect for them.   They of course thought they were getting something really special because Dora and Boots were on the containers, which makes it even easier for them to eat healthy.  Overall, I would have to say that this was a big hit and I will definitely consider buying more for them.
Would you like to give Yoplait Kids a try?
Yoplait is generously offering DoubleBugs readers the chance to win a great prize package.   Yoplait Get Active Prize Pack includes coupon for free Yoplait, travel cooler (to take your yogurt on the road), a jump rope, a water bottle and an outdoor game set that includes a beach ball, paddle ball, Jai-Ali and a Frisbee, and we will be giving this away to 3 lucky winners!
Open to U.S. residents. *This coupon offer for a free six pack of Yoplait for Kids yogurt is not valid in some states, including Idaho, Louisiana, Nevada, New Jersey, North Dakota and Tennessee.
Here's What You Gotta Do!
Leave me a comment and let me know what your family does to stay active.  Also, you can visit yoplait.com and tell me what flavor of yogurt your kids might like.
Winners are chosen at random via Random.org.
If Winner Does Not Respond Within 2 Days the prize is forfeited and donated!
For Additional Entries (please leave as an additional comment):
Tweet about this post
Follow me on Twitter
Blog about my contest and give me the link!
Put my badge on your sidebar
Contest Starts Monday March 30, 2009 and Ends Monday April 20, 2009
GOOD LUCK!!!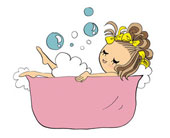 Well baths are supposed to be relaxing but it seems to be a time when my brain just keeps going.
Is that the doorbell I hear?  Who is that at this hour?  Girl Scout cookies?  OMG I think it is, they are here.  Thin mints!  (Later found out dh only ordered me one box).
I really need to stop biting my nails, they look really bad especially when pruned from the bath tub.
ER is on tonight
Oh crap I forgot my towel
Wonder what that noise was, who is crying now?
Underwear, I wonder who invented them?
Wonder what I should make for dinner tomorrow?  Tomorrow is Friday woohooo!
This blueberry smoothie shampoo smells good and its tear free, I wanna try it, I have been smelling fruity all night.
What is poking my leg?  (a blue rubber snake, and a plastic dinosaur)  You gotta love bathing with a jungle.
Would be nice if I had a tv screen in the mirror.
This would be a good blog post.
Weeeeeee!