As you know, I have been posting periodic updates on the room renovation we were doing in our basement.  We decided that we need the extra space for the boys to play in and for us to be able to be as a family without cluttering the upstairs with toys.  I knew that I wanted a good size room and carpeting, but was unsure about how everything would come together.
My Dad came and built the basic framework and put up the sheets of drywall,hung the doors, and my husband and I finished the rest.  This included taping and mudding the drywall (never doing this again), doing all the painting, and trim work.  Some of the finishing touches included our flooring and we decided that carpet would be the best option.  I have never gone through the actual process of going to a carpet store and picking out something for the house, so the experience was something new for me.
The folks over at RiteRug offered me the opportunity to come to one of their local stores and pick out something for our newly built room.  I walked in the door and was warmly greeted and we got right to work.  When you look around the store initially you become somewhat overwhelmed.  I have never seen so many choices for flooring in my life!  I know that RiteRug specializes in flooring but I expected a much smaller scale.  I chose something from their  popular California Berber line.  This type of carpet is basically sort of a low pile shag, but is great for your basement and high traffic areas.  My favorite part about the color and style we chose, is that it hides the dirt.  I am not saying I keep a dirty house, but with two three year olds it is nice getting a carpet that will hide the little things.  This makes it practical for a Mom like me, yet it is nice enough that is warms up the space.
The process from start fo finish was first class.  Ted, our sales guy, came over and measured our room, and when we were ready to put the carpet in, I gave him a call and within the week we had brand new carpet installed!  RiteRug even offers next day installation.  Jamie and Larry showed up to install the carpet on the following Friday, and of course I was completely excited that they were here and excited that I would be looking at something other than the gray steps and ugly concrete floor.
The whole process of installing carpet was interesting to watch.  There was lots of hammering but in just 2 short hours, our room was beautiful!  The installation crew (Jamie and Larry) from RiteRug did a stellar job on the install and answered all of our questions.  I cannot honestly say enough about how much I love the space now, and how happy we are with our new carpet from RiteRug.  If I had it to do again, RiteRug would be the first place that I would go to.  Their level of professionalism and customer service was more than I could have asked for and the product is living up to my expectations.  We are thrilled with the new look and thank Rite Rite for making this a very easy and hassle free experience.  We now have a wonderful space for our family to enjoy.
The Room Before We Started!

And Some Afters (We Love The New Carpet!)
RiteRug offers much more than carpeting as a way to spruce up your living space.  You can check out their featured sales on things like Hardwood Deep Cleaning, and some of their current sales on carpeting.
**RiteRug provided me with a portion of my overall square footage of carpet and installation free to me for review, the opinions expressed in this review are that of my own**

I love being able to have versatility in the products that I have in my home. If you are anything like me, I get the urge to do something different in just about any room in my house. I love to do simple changes that help to rejuvenate a room and sometimes you can literally turn it into a completely different space.  When it comes to carpeting, carpet tiles or rugs are one way in which you can spruce up a dated area in your home.
I first laid eyes on the FLOR flooring system when I was watching an episode of Trading Spaces. There are a million different things you can do with flooring when you are using carpet tiles from FLOR. They offer every color and texture you can imagine and the possibilities are endless when it comes to decorating your space. Even though the floor is beneath your feet, it is something you notice when you walk into a room. You can bring color into the room, or tone it down based on the type of carpet tiles you use.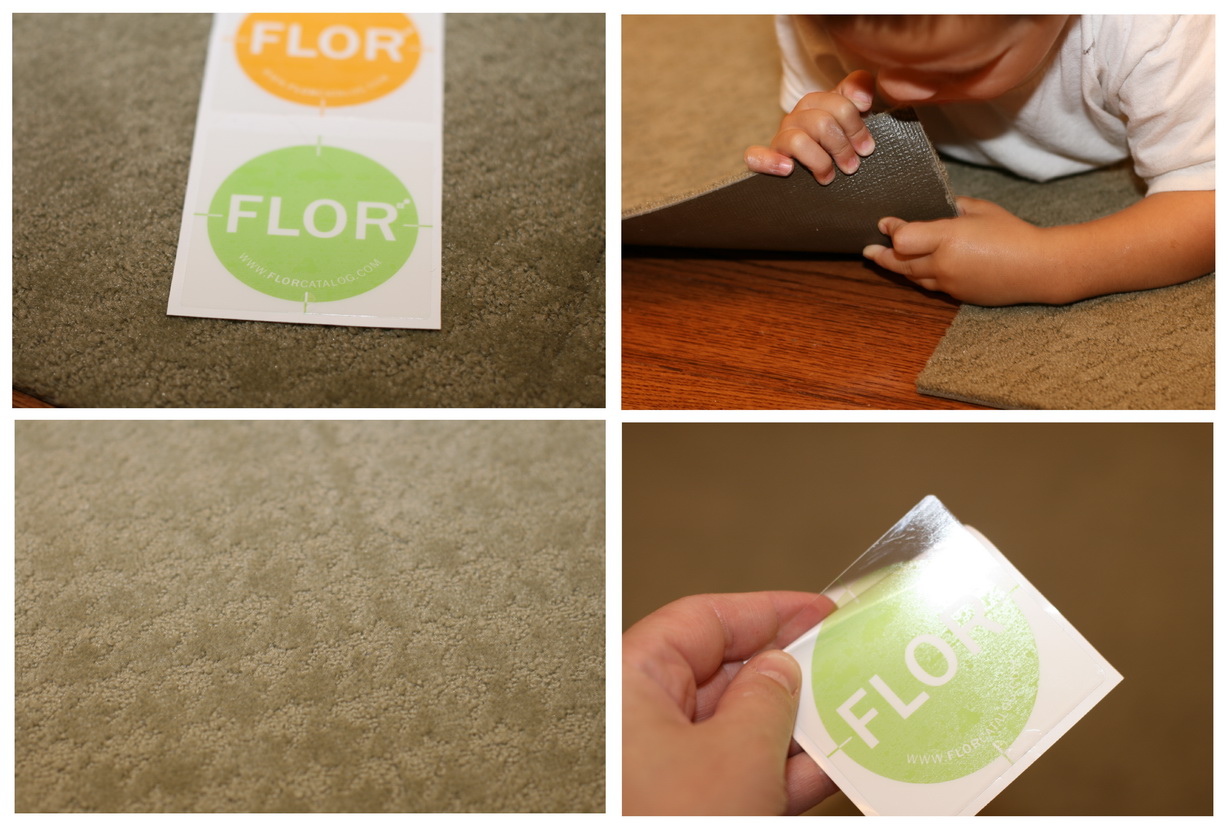 We aren't new to FLOR in this house, but each new rug from FLOR is still just as exciting as the first. We currently have FLOR  in our kitchen and entry way. We have hardwood floors, and FLOR is great for protecting them and adding a great design element. When I saw their new Fall line of carpet, I had a hard time deciding what to pick. They have so many great patterns that are rich in color and textures. We had the chance to try the  All Bark No Bite in Meadow. This particular pattern is an over sized, slightly raised hounds tooth pattern.  The color matches beautifully with the greens that I have in my home and it instantly changed the look of the foyer. The kids wanted to do somersaults on it and the dog quickly claimed it as her own.

The best part about FLOR is how easy it is to put together. I must warn you, that this process is extremely addicting and can lead to a new obsession. My husband offered to help me put this one together, but I told him to go away because I have so much fun putting FLOR tiles together. Each square goes together snugly and is held together by what I call "a  little circle of genius," the FLOR Dot. The first time I used a Flor Dot I was a bit skeptical about what I called a sticker, holding these tiles together, but I was amazed at how great they do hold. You can actually move the entire rug around after your FLOR Dots are in place.  All you have to do is line up your tiles, and place FLOR Dots to hold them in place.  Each FLOR Dot is center marked on all four sides which makes placement a breeze. The process took me all of about 15 minutes and I had a beautiful new rug in my foyer. I love the subtle pattern in the All Bark No Bite rug and how nice it feels to walk on.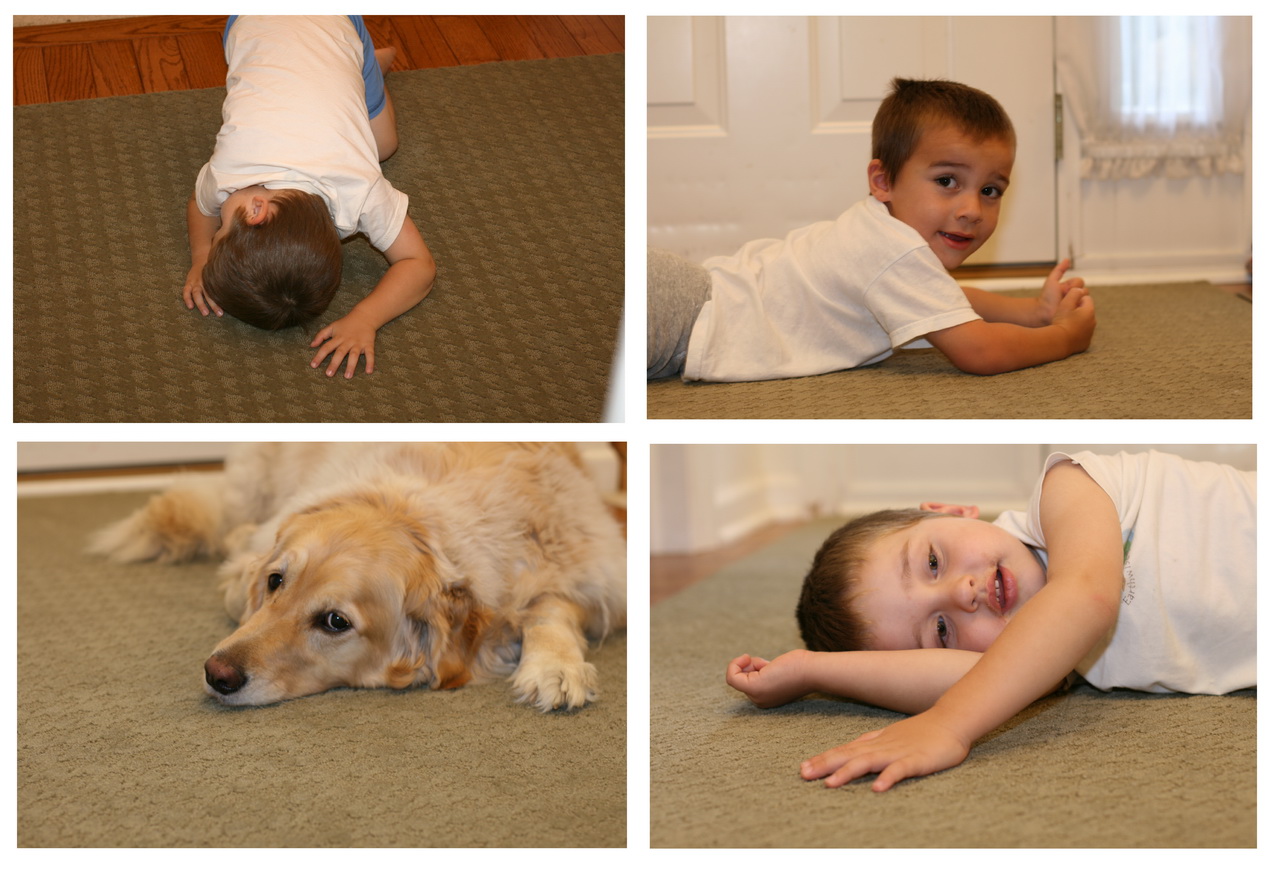 The possibilities are virtually endless when it comes to FLOR. You can even make some pretty ambitious patterns from cutting and splicing various tiles together. So if you have a creative mind and floor to use it on, FLOR is ideal. It opens up so many more options than the same old boring flowery rugs in the store, or rugs that just don't quite match. FLOR is one product that I absolutely stand behind because it is innovative, the designs are endless, and the prices are reasonable. Once you try it, you will never go back! Check out their newest additions for Fall.
**This product was provided to me by FLOR for review. The opinions expressed here are strictly that of my own.**
THIS GIVEAWAY IS NOW CLOSED!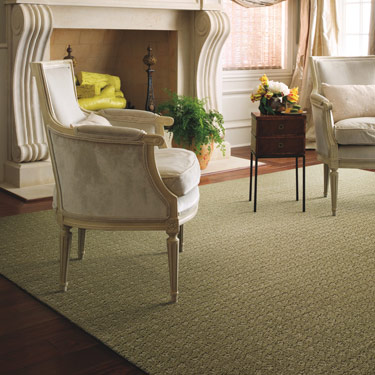 To celebrate FLOR's New Fall line of flooring, they would like to offer one of DoubleBugs' readers the chance to win a 5×7 FLOR rug (12 tiles) of choice (excluding Coir and Shaggy Sheep)!
Here's What You Gotta Do
Do a little dance (just kidding!)  Visit FLOR and tell me what rug you would like to have and what room you would dress up with a new FLOR rug.
Additional Entries
Blog about this contest with one link to my site and one link to FLOR.com (5 additional entries gained.  Please leave a separate comment for each.
Tweet about this giveaway ( you can tweet once a day for one entry)
Add me to your Twitter
Add me to your technorati favorites
Subscribe to my blog
Contest Begins September 28, 2009 and Ends October 31, 2009
Winners Chosen via Random.org
Winner must respond within 48 hours
Good Luck!