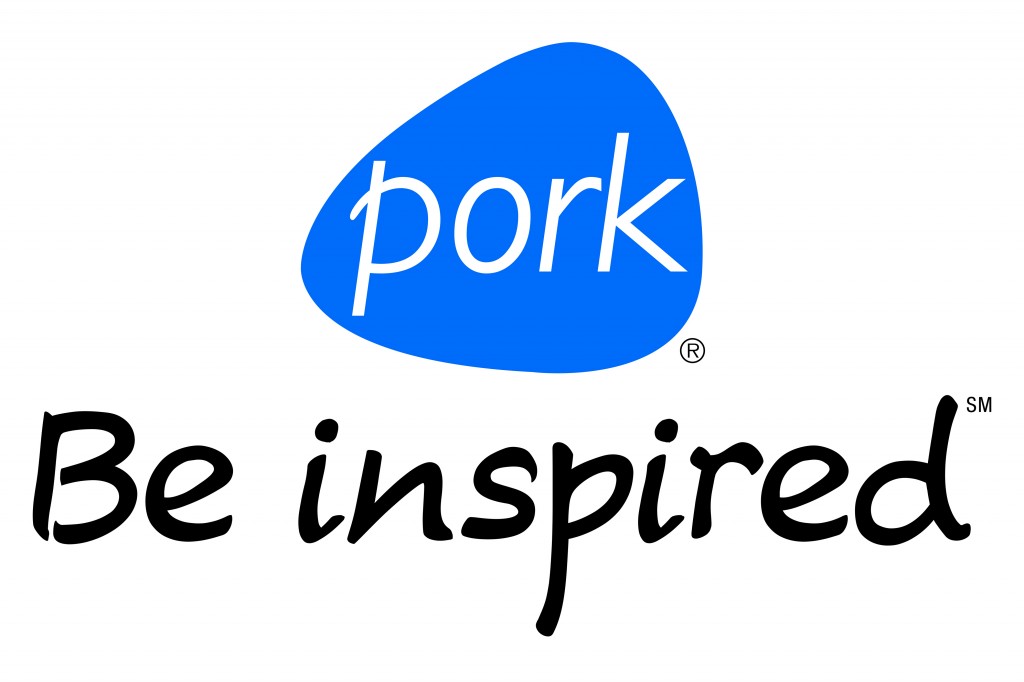 I used to be intimidated by making pork of any kind, although I  have always liked when my Mom made  pork roasts for family dinners.  They are so good and aren't nearly as dry as eating a beef roast.  After I got married, I started experimenting with different cuts of pork throughout our marriage and eventually I came up with a few of our favorites.  My most favorite recipe is one that I toss in the crock pot and let it go.  Now that I am pregnant, it makes it an even easier go to recipe for my family.
This month Costco is offering discounts on top pork cuts from chops and roasts to pork tenderloin and boneless loins with savings of $2-$2.50 on various cuts.  One of my favorite cuts for the crock pot, the Sirloin Tip Roast is on sale now between October 8 and October 14.  I was able to pick up a package this weekend that had four 2-3 pound pork sirloin tip roasts for $16 before the discount was even applied.  That will feed our family for four meals!

With the holidays coming up this a perfect opportunity to offer a variety of foods at your gathering.  I can think of some great pulled pork recipes in the crock pot for sandwiches, that can be great crowd pleasers. And if you are unsure of how to prepare pork, there are a ton of recipes out there.  And if you are uncertain about temperature and cooking guidelines, The USDA reduced the temperature guideline for pork loins, chops and roasts from 160 to 145 degrees F, with a three minute rest. Ground pork, like all ground meat, should be cooked to 160 degrees.  This will help take the guess work out of how to make cuts of meat you might be unfamiliar with.
The following is a great video and recipe using slow cooked pork!

If you steer clear of pork because you just don't know what to do with it, I will be posting a great and simple recipe using a sirloin tip roast from Costco. They offering a really great deal on them! To help you make a fabulous pork meal, I am offering one lucky reader a $50 Costco cash card. You can co and stock up on these great deals and more for meals and holiday gatherings.
Here's what you gotta do!
Watch the video in this post and share your favorite part of the video in the comments.  And that's it!
Giveaway starts October 10, 2012 and Ends October 24, 2012
Good Luck!
This is a sponsored post on behalf of Costco and The National Pork Board through The Motherhood.
Grilling is one of my favorite things to do during the Summer months.  The kids are usually actively playing outside and I like being able to be outdoors with them.  Grilling for me as a mom is much faster and pleasant than being inside with a hot oven, heating up the house.  I love the taste of grilled hamburgers, vegetable and potatoes, and anything that I can prepare on the barbeque pit.
I am always on the lookout for things that I can prepare as a whole meal on the grill, so everything is sort of ready at once. Ore Ida Grillers is a great new product introduced by Ore Ida, a well known name in my household.  Ore Ida already has  really great frozen potatoes like tater tots, french fries and hash browns.  I love potatoes on the grill, but I always have to wrap them up in foil to keep them from burning to black hockey pucks before I can get everything ready.  I was able to give the new Ore Ida Grillers a try over the weekend and I love them.  Firstly, I can just put them directly on the grill, which makes preparation easy from package to grill to table in about fifteen minutes.  We chose a meal of a fresh garden salad, hamburgers and Ore Ida Grillers.  Cooking them is easy as can be, you flip them over once or twice during the fifteen minutes and then they are ready to go.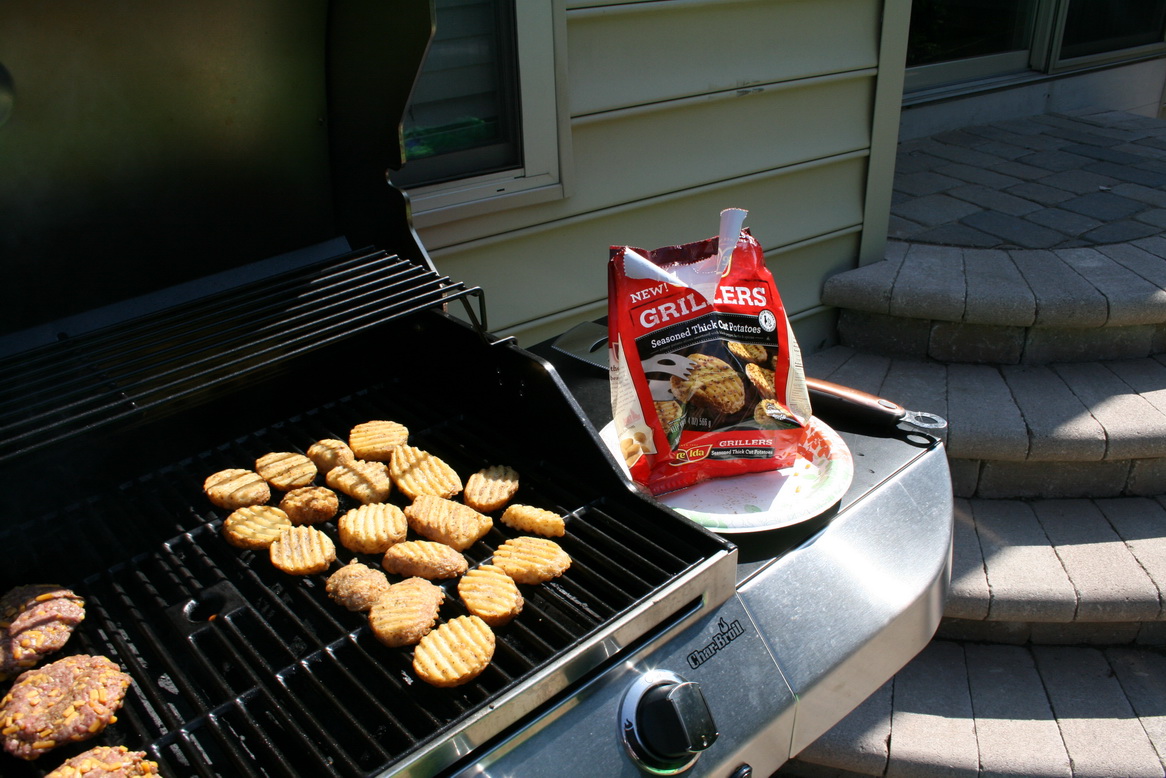 We had the chance to try the Grillers Golden Thick Cut Potatoes as well as a package of the Grillers Seasoned Thick Cut Potatoes and my personal favorite were the seasoned Grillers.  They went perfect with the meal and at first I thought the potatoes might be too hard after cooking but they were the perfect amount of crispy outside and soft on the inside.  I took one of them and put it on my hamburger and it was a really yummy addition!  The best part, is that they are easy to prepare, there is no cutting and peeling of potatoes, getting them sealed in a foil packet and then wondering if your potatoes are cooked enough.  I don't know how many times I have burnt my self on foil packets of potatoes trying to peek inside to see if they are done on the grill.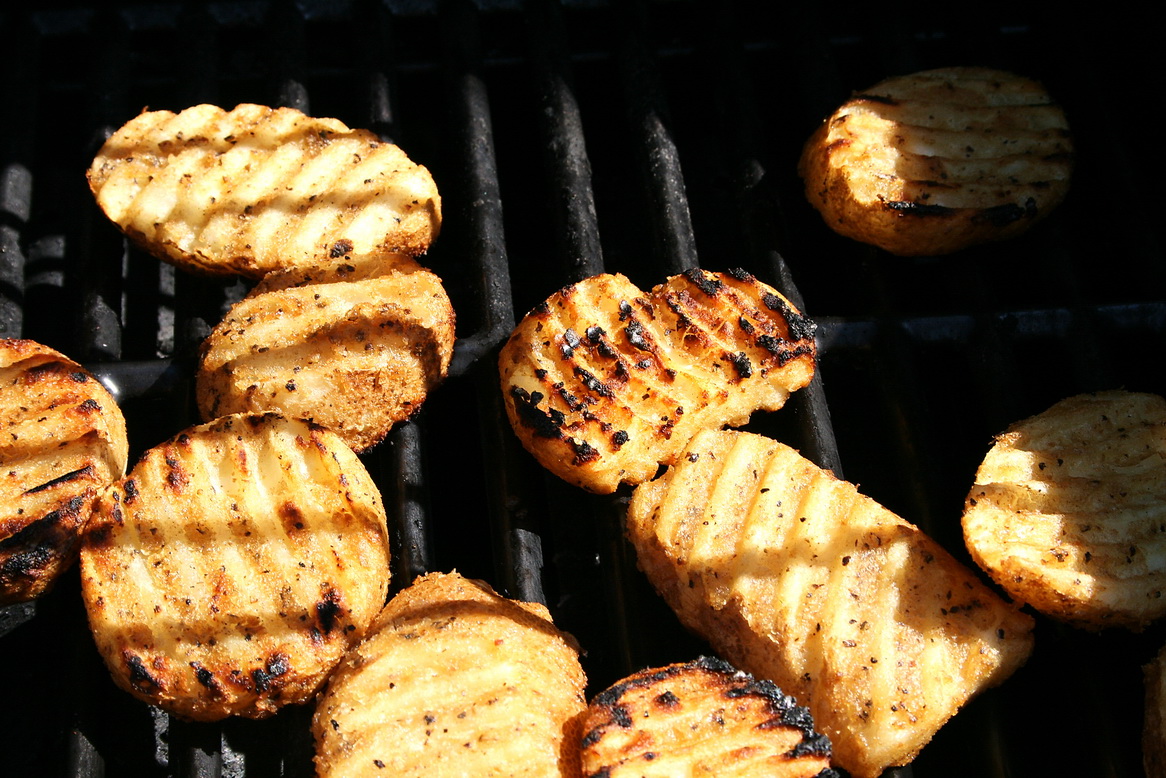 As a mom, Ore Ida Grillers will be something I have on hand in my freezer from now on.  It makes for a great side dish to whatever you may be grilling and they are super simple to make!  Ore Ida Grillers can be purchased at grocery stores and places such as Target, Walmart, and Sam's Club.  You can also check out the Ore Ida facebook page and let everyone know how much you like Ore Ida products.
"I participated in a campaign on behalf of Mom Central Consulting for Ore-Ida. I received coupons to purchase products to facilitate my review and a promotional item to thank me for participating"
With this crazy lack of rain, I wasn't sure that I could grow much of anything this year.  My pepper plants are still looking a little sad, they are growing peppers but the plant isn't growing upwards. This year we planted some carrots, celery (which the rabbits have eaten), broccoli, three types of tomatoes, potatoes, basil, thyme, and watermelon!  I also planted pear trees.  We have had bad luck with our planting of trees, and they affectionately turn into "the stick."
My Seckel Pear tree started dropping and leaves and I thought it was doomed, but it has stopped and appears to be thriving.  The Anjou pear tree hasn't gotten any pears yet, but I am thinking their pears start a tad bit later.
One of my favorites though, is the tomato, and I can hardly wait to eat the first of the season.  What do you have in the garden this year??  Here is my broccoli, it will be going in stir fry!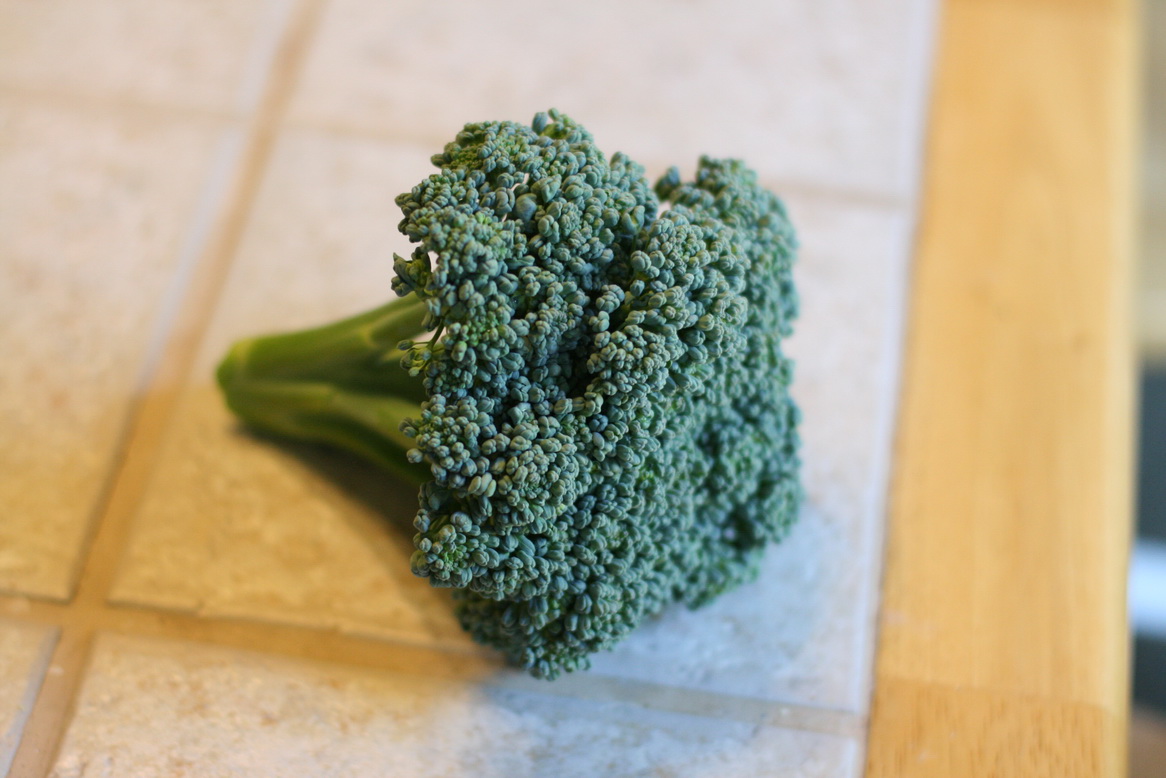 I have never tried biscotti,probably because I rarely drink tea and never drink coffee.  But I have always wondered what it tasted like, and always contemplated buying it when I passed by it in local cafes or at the grocery store.  I had a an Aunt who always used to dip shortbread in her coffee, and I can remember as a kid grabbing a glass of milk and following suit.
I was recently given an opportunity to try out Nonni's Biscotti Bites and even though I don't drink coffee or tea, I couldn't think of anything more perfect to dunk in my cold glass of milk.  So I took the challenge to have my own "Biscotti Moment."  My favorite mommy time comes after the boys go to bed and the house is quiet.  I put on a favorite show or a good movie and grab a glass of milk and cookies.  Nonni's Biscotti bites were a welcomed change to my favorite night time snack and I loved them!  They are just as perfect for dipping in a cold glass of milk.
Biscotti are gourmet dunking cookies, pronounced <bis-­?coat-­?tee> in Italy, but more commonly pronounced <bis-­?cot-­?tee> in America. The name Biscotti was derived from 'bis' meaning twice in Italian and 'cotto' meaning baked and it was first created in the fourteenth century in the Tuscany region of Italy. Biscotti is made with real eggs, butter and gourmet bittersweet chocolate which gives it that delicately sweet taste and nice light crunch.
My favorite of the three flavors, almond dark chocolate, caramel milk chocolate, and classic almond, had to be the caramel milk chocolate.  In fact, the bag didn't last very long because between me and the boys they were gone in a day!  It had these slightly chewy bits of caramel imbedded in the biscotti and one side dipped in a layer of milk chocolate.  It sure cured my craving for for something slightly crispy and chewy like a chocolate chip cookie and they are perfect for dipping.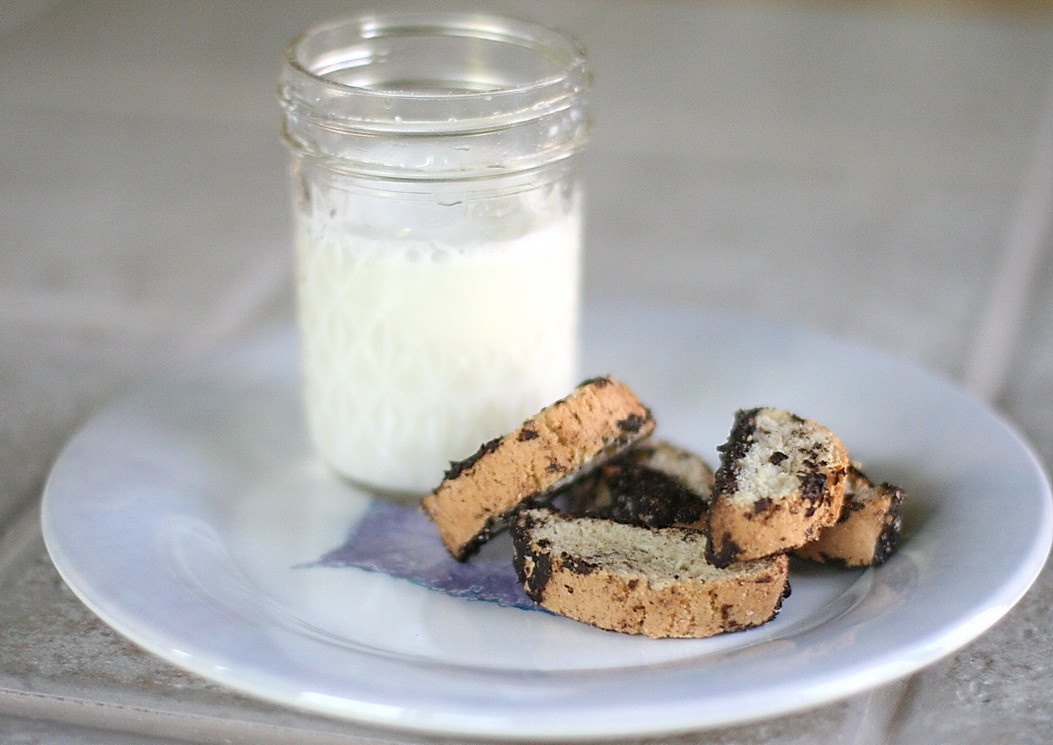 About Nonni's Biscotti Bites

Created just for your craving, it is a unique eating experience crafted with all natural ingredients making them rich in flavor, light and crunchy in texture, and delicately
sweet.

Biscotti has been an Italian tradition for generations and now you can enjoy delicately sweet mini biscotti; baked with quality, each biscotti is the perfect size for snacking or sharing.

Delicious, all natural, special occasion treat in an everyday snacking size

Snack bag packaging makes it easier to share and wrap back up for another biscotti break

Excellent complement to enhance a favorite coffee beverage, enjoying with a glass of wine, perfect
for a cold glass of milk or eating by itself.
Comes in a variety of flavors

Almond dark Chocolate is a classic almond biscotti dipped in gourmet dark chocolate; a modern tradition combining the delicate flavors of biscotti with the
rich taste of the finest chocolate.

Caramel Milk Chocolate is light, filled with sweet creamy caramel and dipped in gourmet milk
chocolate; an indulgent combination that is irresistible.
Classic Almond is crisp and crunchy, with the sweet flavor of almonds and just a hint of anise.
This classic bite-­?size creation is rich in Tuscan tradition and is an excellent complement to a cup
of coffee, espresso, or wine.
Do you like Biscotti? What is your favorite treat, or ways in which you pamper yourself? Nonni's Biscotti wants to offer you the chance to win a trip for two to Hollywood. You can also upload a photo of your Biscotti Moment to have a chance to win the weekly prize of a Nonni's Biscotti Gift Basket. You can learn more about the Biscotti Moment Sweepstakes on the Nonni's Biscotti Facebook page.
My Biscotti Moment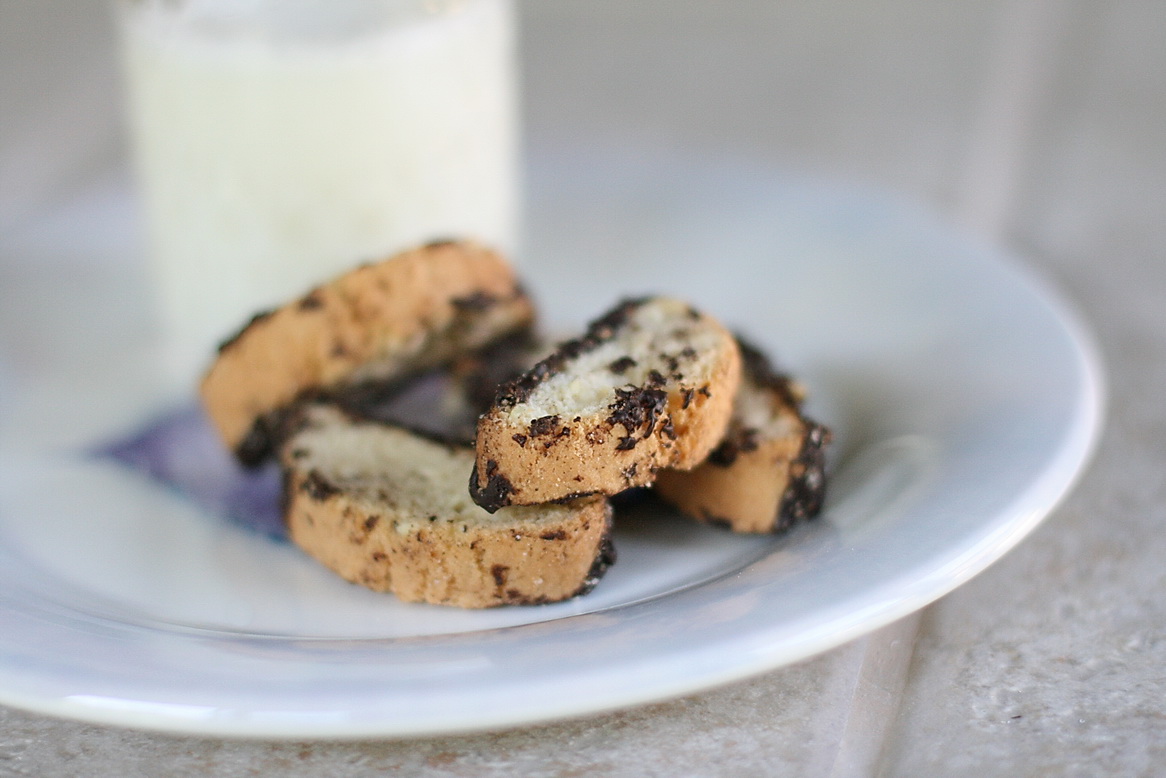 "I wrote this review while participating in a campaign by Mom Central Consulting on behalf of Nonni's Biscotti and received a product sample to facilitate my review and a promotional item to thank me for taking the time to participate."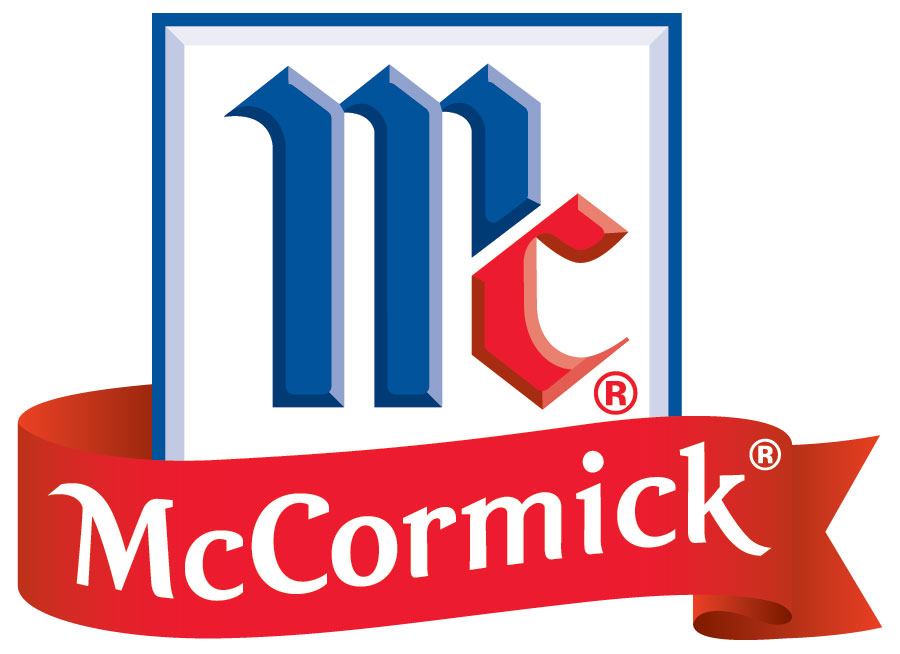 I am always on the look out for new recipes to try. I especially like changing up some of the standing recipes that we have in our house. I am addicted to flipping through recipes online and I love having the internet as a resource to create new things for my family.
McCormick has been a long standing name in my kitchen. Over half of my spice selection contains McCormick, my baking cabinet has vanilla, various flavored extracts, cinnamon, and nutmeg all with the classic red McCormick lid and name. McCormick also has a great resource online called the Look Book that has some really great recipes using some of McCormick's great spices and extracts. I went looking around at all their great Spring Recipes to try and the photos all had me drooling on my keyboard.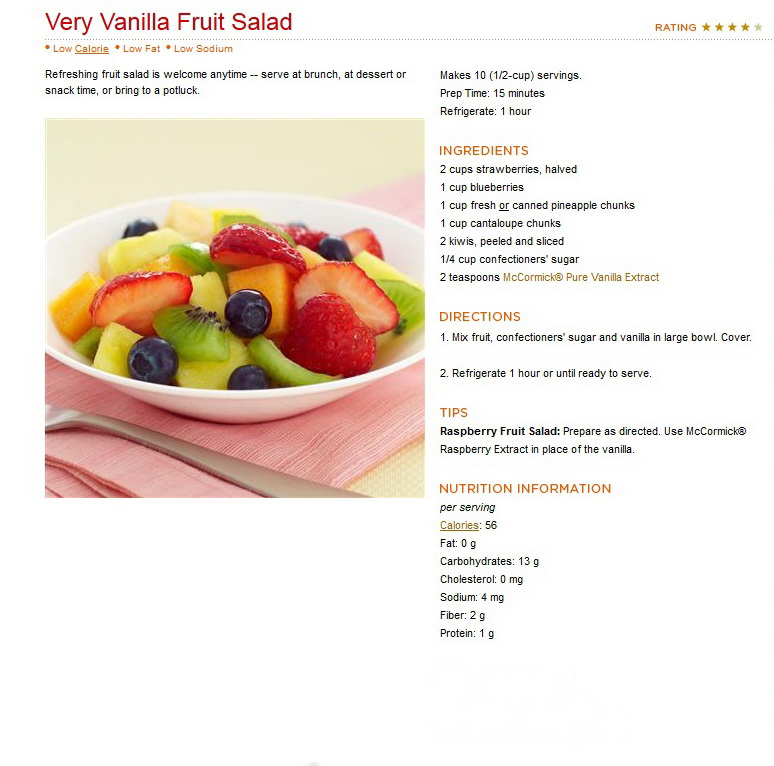 They have a little bit of everything from breakfast to dessert. We were sent some of McCormick's great products to make one of the recipes shown in the Look Book. Although, I saved about 10 of the recipes to make for a later date, I chose one of the healthier recipes available, the Very Vanilla Fruit Salad, since I am on a weight loss mission.  Fruit salad, is one of my favorite things to make during the Summer and when fruits become in season.  The McCormick Look book offered a new twist on our family favorite by adding vanilla and powdered sugar to your fruit salad.  I usually just toss with some fruit saver and serve it, so the vanilla was a unique twist.  This particular recipe was easy to throw together, and the vanilla gave the fruit a really nice subtle taste difference. The boys and I ate the whole fruit salad in a sitting and I will definitely be making this again in the near future.
Ours turned out lovely, and I love all the vibrant colors of the fruit and the subtle vanilla taste.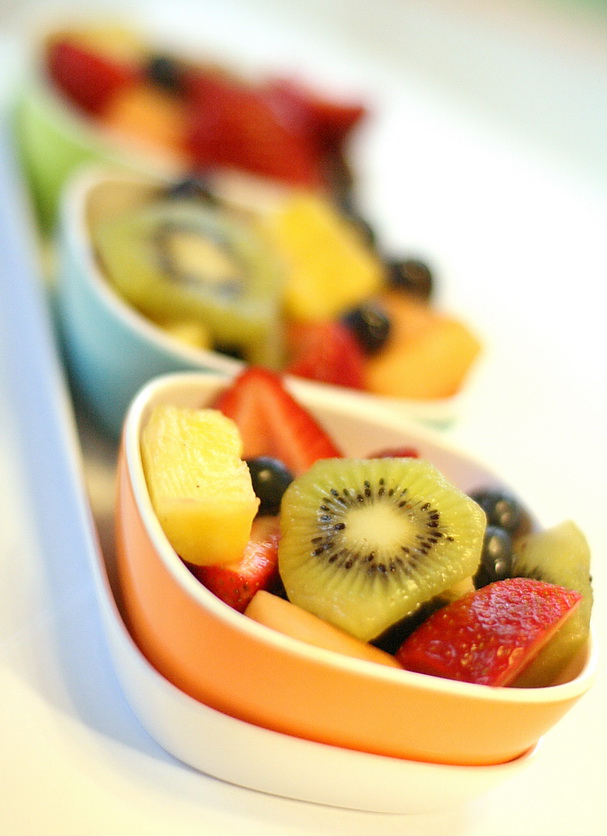 All the the recipes in the McCormick Look Book offered easy variations on products that we already use in our home.  I like that I can pin recipes, print them and save them for a later date.  Another great thing about the McCormick Look Book is that they offer images of all the recipes available, which is the first thing I look for when making something new.  The Vanilla Rich Chip Cake, will be next on on my list to celebrate when I lose my first ten pounds.  Check out McCormick's Look Book, there are some great recipe ideas.
"I participated in a campaign on behalf of Mom Central Consulting for McCormick. I received product samples and a promotional item to thank me for participating"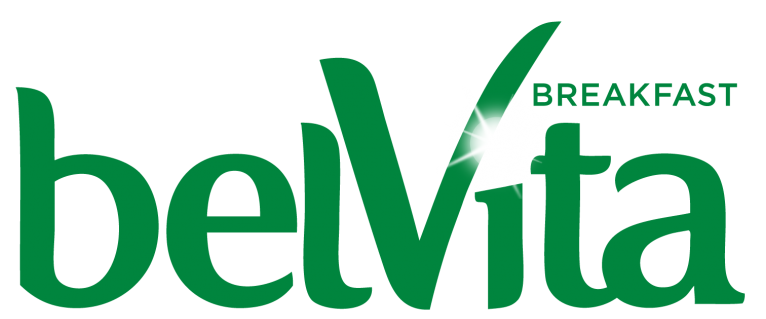 The kids have been sick and when they are sick, I get very little sleep.  The mornings come all to fast and then I hear that little whisper in my ear "mom, it's time to get up."  I am usually less than enthusiastic since it feels like I just went to bed.  Our morning routine consists of me getting to the kitchen, getting the boys set up with a drink, and whatever they decide on having for breakfast.  Most days I don't even remember to feed myself until noon, when my stomach reminds me that I am past hungry.
There isn't anyone to make me a full course breakfast, so I have to grab and run.  Nabisco has created the perfect solution, something that is easy to grab yet is filled with all the good stuff your body needs to get going.  BelVita Breakfast Biscuits are the perfect solution to my problem.  Each individual package of biscuits is has 18-20g whole grains per serving which gives you the fiber your body needs and has four B vitamins.  In case you didn't know B vitamins are great for stress relief and as a mom, I know I need it! BelVita breakfast biscuits also contain no high fructose corn syrup, no partially hydrogenated oils, and no artificial flavors or sweeteners. They come in three varieties, Blueberry, Golden Oat, and Apple Cinnamon.
About belVita

belVita Breakfast Biscuits are specially baked to release energy regularly and continuously in your body—which means you have nutritious sustained energy that lasts all morning.

Each pack includes four lightly sweet, crunchy biscuits to help you stay fueled up all morning long.

The sustained energy in  belVita Breakfast Biscuits comes from a combination of specially selected ingredients and a carefully controlled baking process that helps preserve the integrity of the grain. This means the carbohydrates from the grain are slowly released in your body, providing nutritious, long-lasting energy to help fuel your body throughout the morning.

Each individual package of 4 biscuits is portioned for part of a balanced breakfast. A 50 gram serving contains 18–20 grams of whole grain carbohydrates, 3 grams of dietary fiber, 3–4 grams of protein, and a good source of four B vitamins and iron. belVita Breakfast Biscuits also contain no high-fructose corn syrup, no partially hydrogenated oils (0 grams of trans fat per labeled serving), and no artificial flavors or sweeteners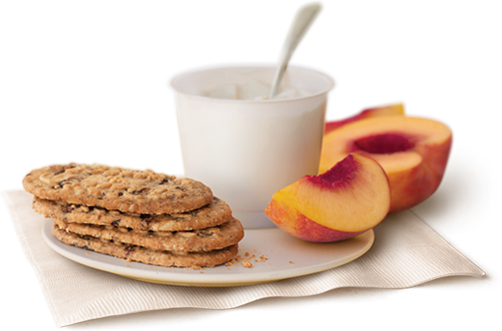 I have been trying belVita breakfast buscuits daily now for a little over a week, and truthfully I love how versatile they are in terms of breakfast or even snacks.  I love oatmeal in the morning and usually dip toast in it, but the belVita biscuits are even better especially the apple cinnamon flavor.  You can add them to just about any snack or meal or just tuck a package in your purse if you get hungry throughout the day.  My favorite belVita biscuits however, are the blueberry, with a thin layer of light cream cheese and a few strawberries on top or some organic strawberry fruit spread.  The boys usually come and snatch them before I get to eat one.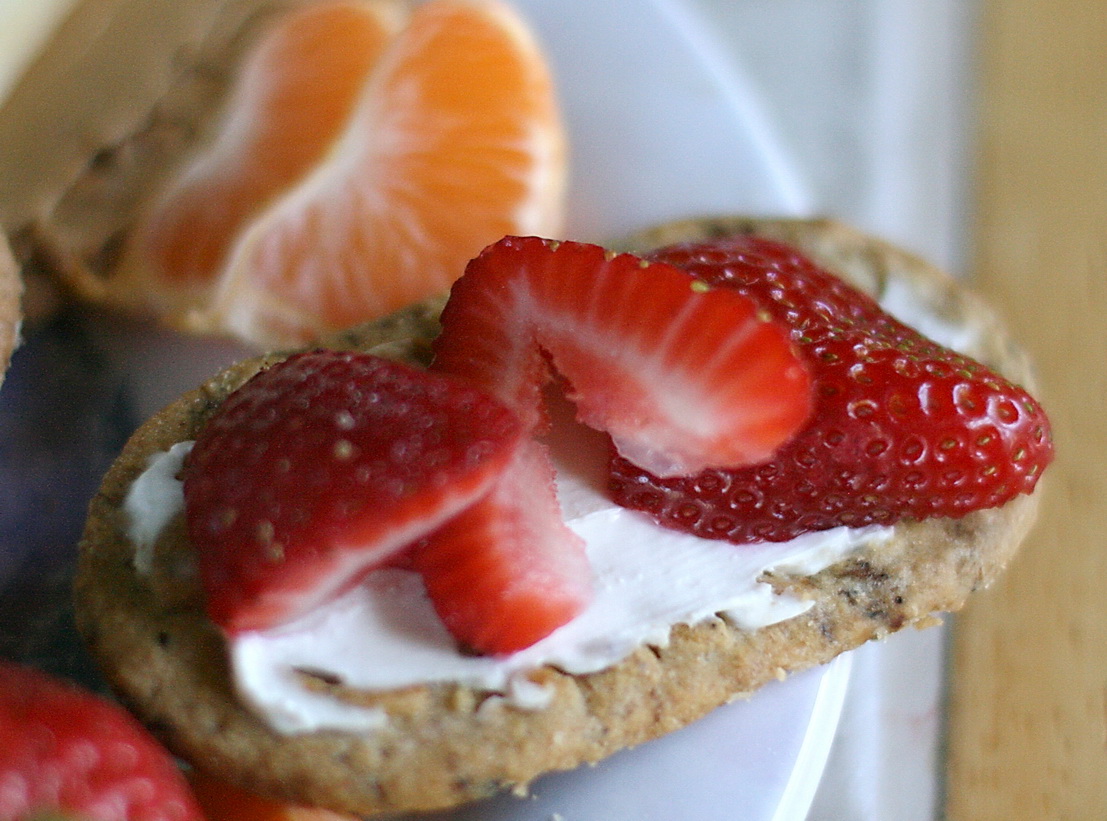 I have really enjoyed trying some new things with them. The golden oat belVita biscuits are fabulous with a little peanut butter and an apple slice.  We have already been to the store to buy more. What I Like is how simplistic and versatile belVita biscuits are. You can just eat them straight from the package or you can jazz them up with fresh fruit, peanut butter or just dip them in coffee or tea. Even if it is quick, you are getting the things you need to get up and go in the morning or that added extra pep in the day, or just a really yummy snack.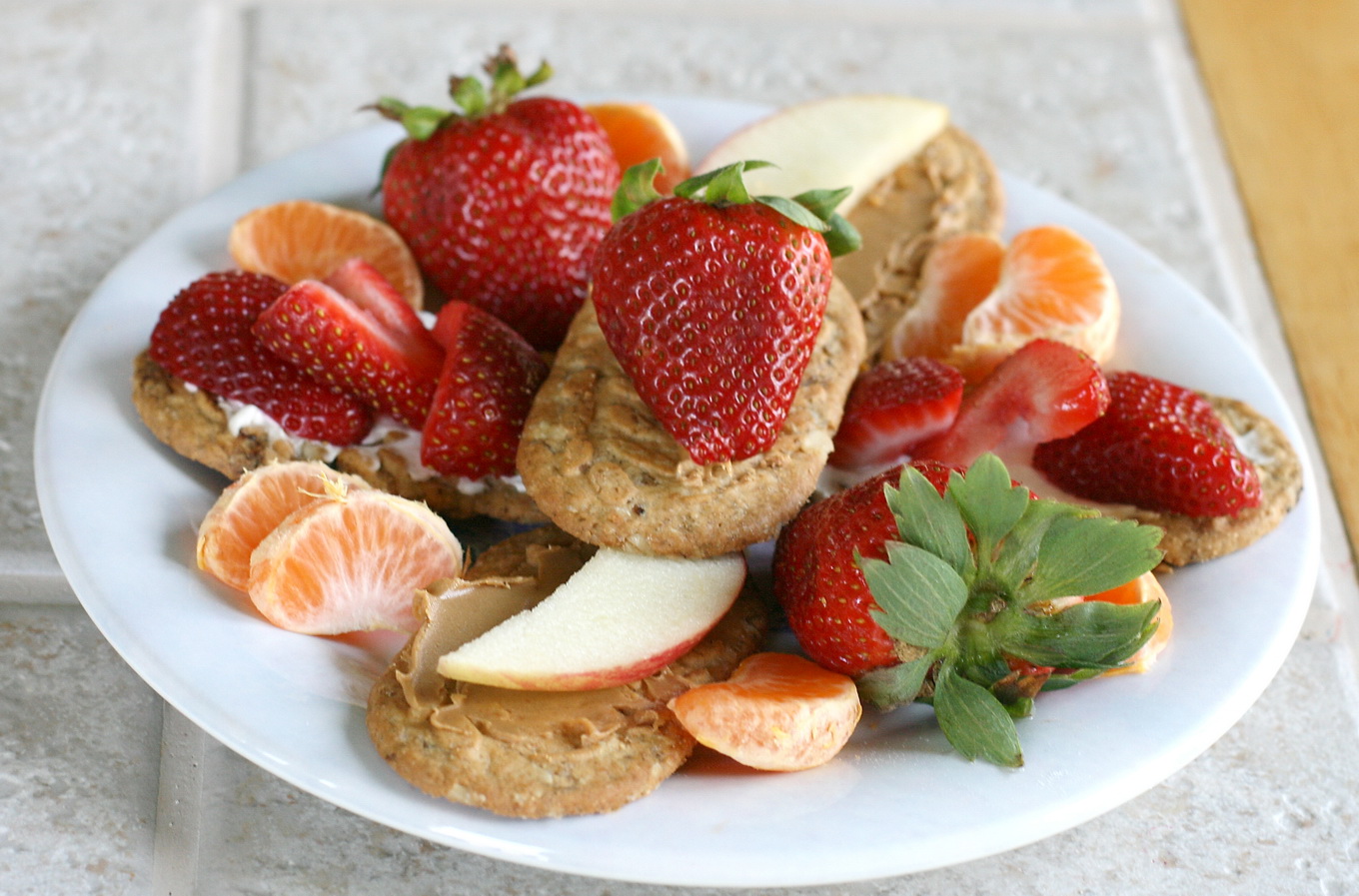 Breakfast is supposed to be one of the most important meals of the day. But if you are like me trying to find a minute in your day, belVita may be the perfect solution. You can just grab and keep on going! For more information on belVita Breakfast Biscuits you can visit belVitaor for information on how to "Power Up" check out belVita Breakfast's Facebook page!
**I wrote this review while participating in a blog tour campaign by Mom Central Consulting on behalf of belVita Breakfast Biscuits and received belVita Breakfast product samples to facilitate my review, and a promotional item to thank me for participating.**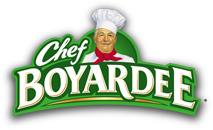 Chef Boyardee has always been a favorite in our house, but usually we would just have it as a quick and easy go to meal.  But what if you could turn it into an entire meal for your family or entertain a houseful? Well, this weekend, I put that idea to the test.  We rounded up some of our favorite people and went to work in the kitchen!
I decided to invite my neighbors and their family over for a fun dinner and dessert.  One of their twin daughters loves to cook so she was very excited to come over and help.  We decided to make a top secret dinner for her Mom and Dad and brother and sisters.  So on party day we turned on some music, and put together a masterpiece for dinner.  To help us out we were sent all the right tools, aprons, chef's hat, mixing bowls, baking dishes, and a timer.  I think everyone had just as much fun wearing the aprons and hat!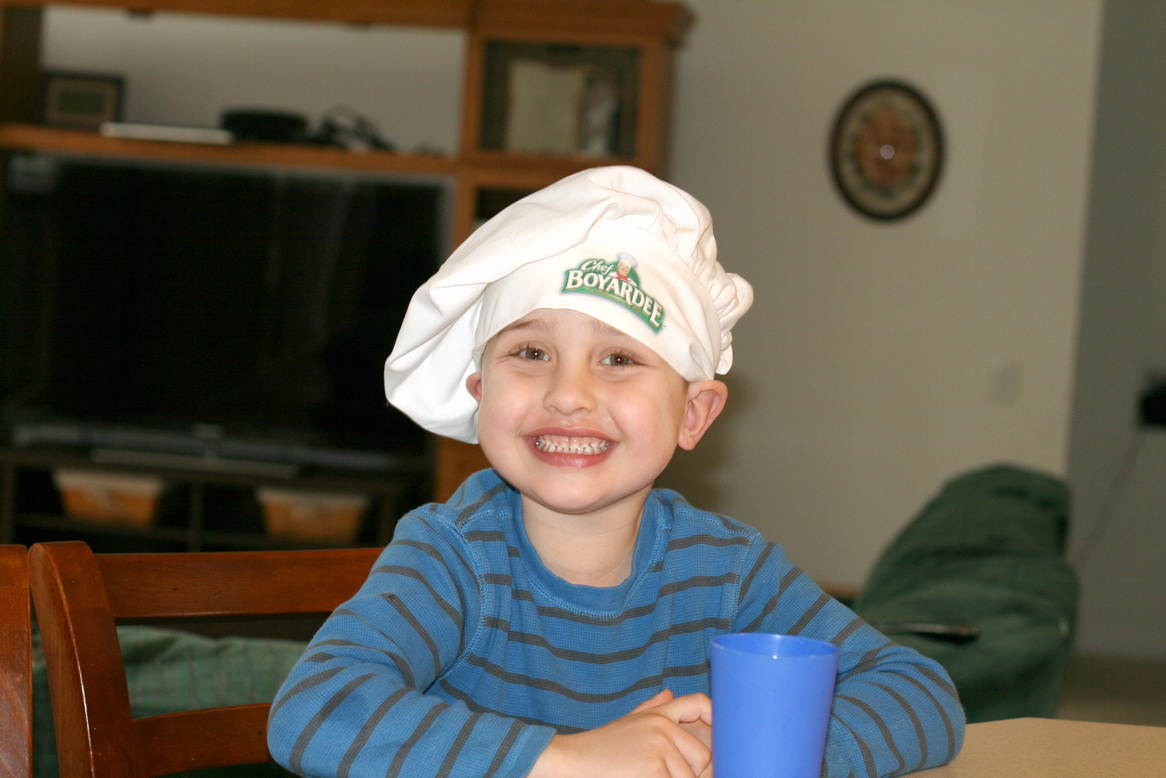 As part of our party, we had to create a Chef Boyardee recipe to share with everyone.  We chose to make the very tasty Pepperoni Spaghetti Bake and added some of our own little touches to the recipe.  We added some grated Reggiano and Romano cheeses and baked garlic bread on the bottom.  We made a side salad and the meal was complete!  Everyone had their own job in the kitchen, and the boys got a kick out of helping mom.  This has been a really wonderful opportunity for me and the kids, and the recipes offered really were not that difficult to prepare.  This made it easy for the boys and the other kids to participate and enjoy something that they made.  The end result was a really tasty meal, spending less time in the kitchen, and more time enjoying family and friends.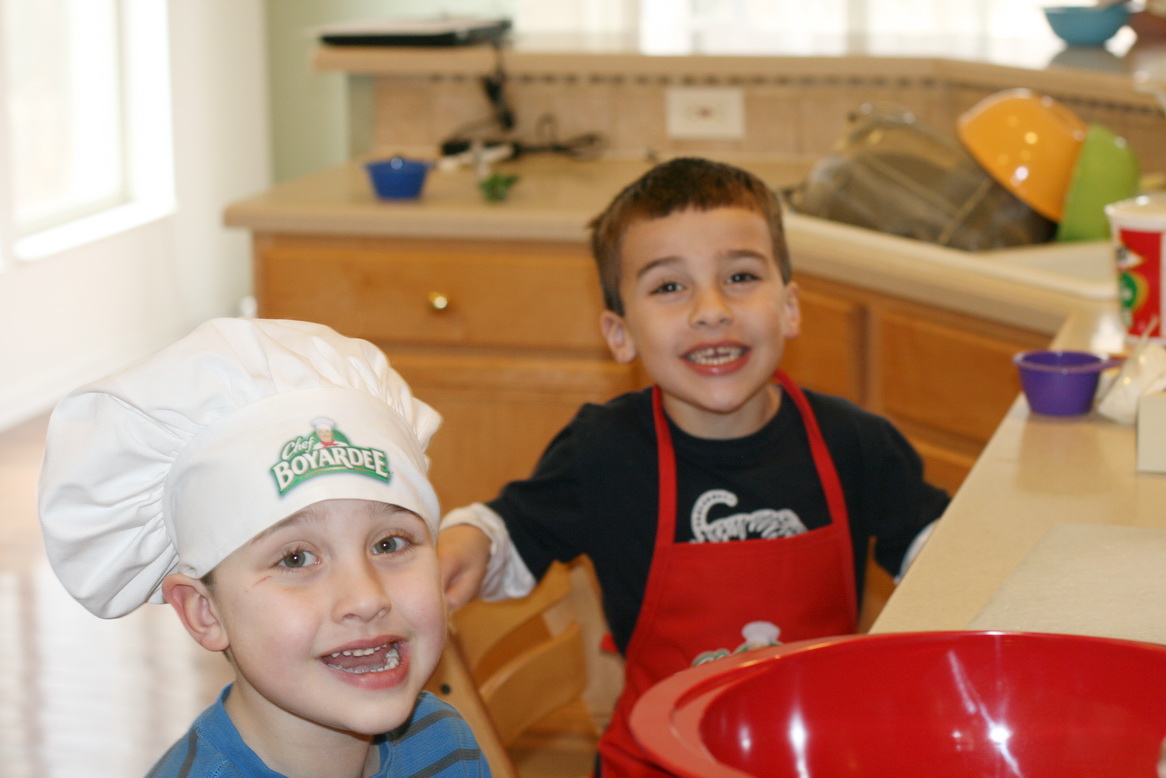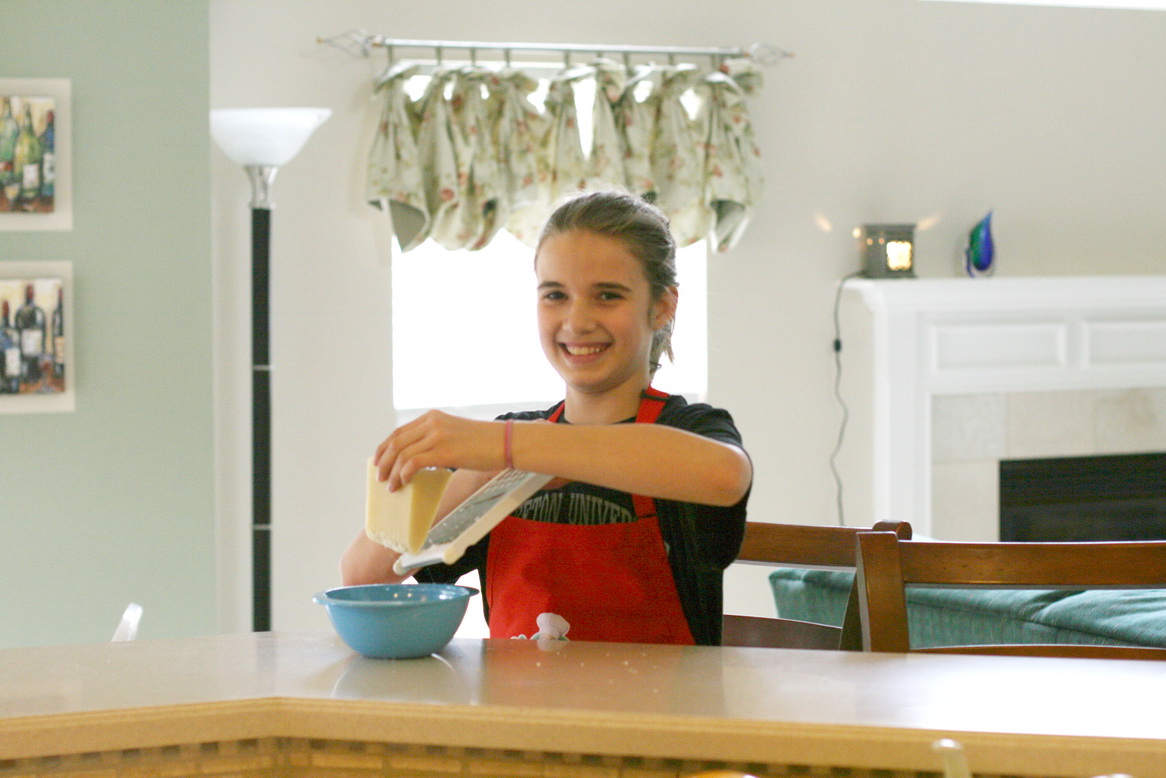 Right now through March 11, 2012, you can submit an original recipe that uses Chef Boyardee as an ingredient (anything you can dream up).  All you have to do is upload a photo of your recipe, and share why your family loves it.  A winner will be chosen based on creativity, all-family appeal, ease of preparation, and palatable appeal by an expert panel of judges.   You can win a $500 prize as well as $75 in Chef coupons or the grand prize of free groceries for a year!  I don't know about you, but who couldn't use a stocked fridge and pantry for the year to make delicious recipes like the ones offered by Chef Boyardee?   You can visit the facebook contest for your chance to win.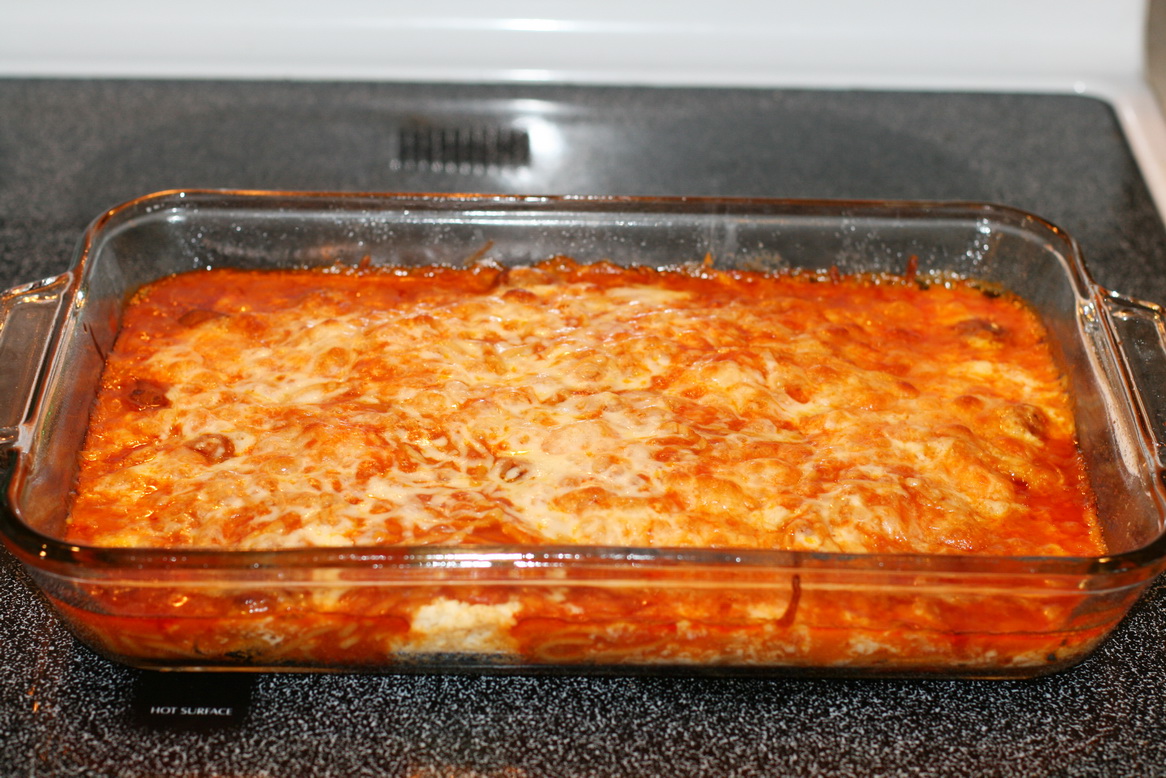 After all was said and done, everyone loved the meal that was prepared and we could hardly believe that it only took 30-40 minutes to prepare.  We loved throwing a party and I loved getting my kids involved in the meal preparation process.  It was a great learning experience and most kids like having a role in helping.  You can find some more really great Chef Boyardee Recipes on their site.  Don't forget to enter to win free groceries from now until March 11, 2012!
"I wrote this review while participating in a In Home Party campaign by Mom Central Consulting on behalf of Chef Boyardee and received product samples to facilitate my party and review, and a promotional item to thank me for participating."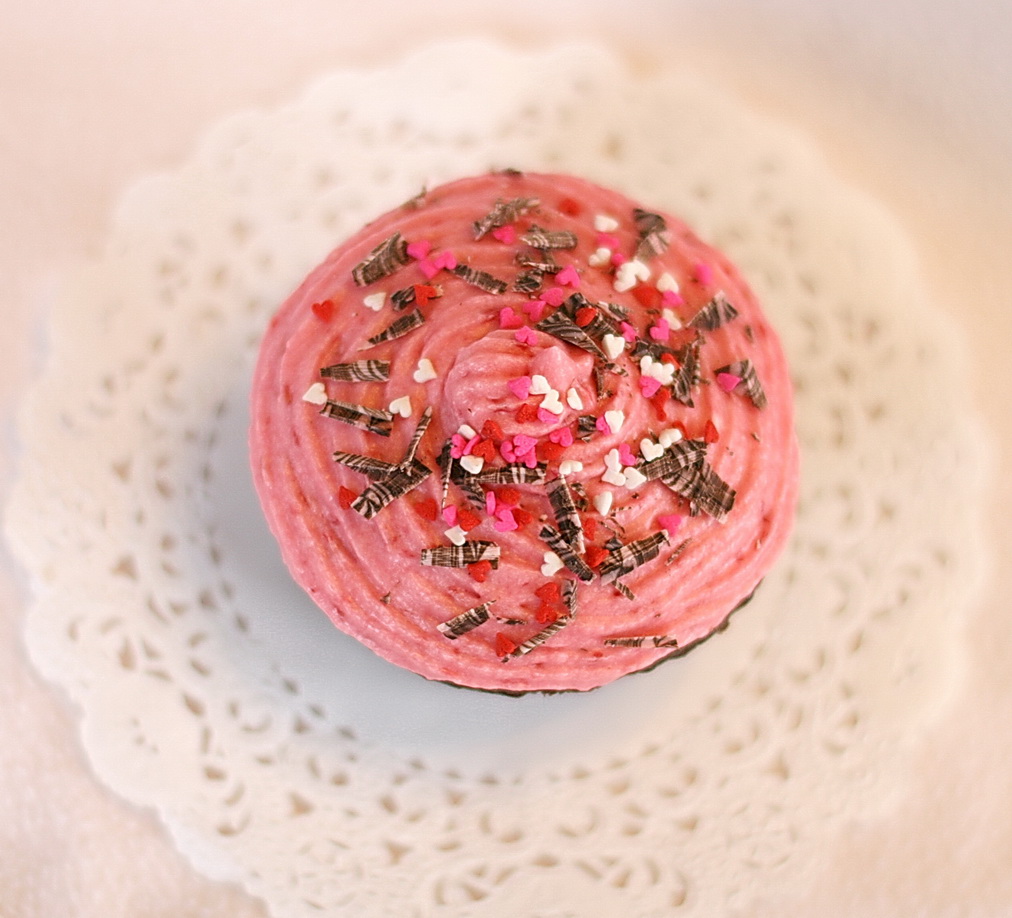 I was thinking of ways to wish you all Happy Valentine's Day, or just wish you all a happy day.  So my taste buds decided to take over.  I have an addiction to thee new Dove chocolates that I found in the store one day while I was crabby, PMS'ing and needed chocolate.  If you haven't tried them, they are the Dove Raspberry Dark Chocolate Promises.  They are the perfect ratio of chocolate to raspberry and I have to hide my stash in the house.
So I decided, what if I put these in a chocolate cupcake for Valentine's Day, or any day for that matter?  So I came up with a little recipe to celebrate this day of love…love for your loved one, love for yourself, love of all things chocolate, or just plain old LOVE!
Cupcake Ingredients
Raspberry Buttercream Recipe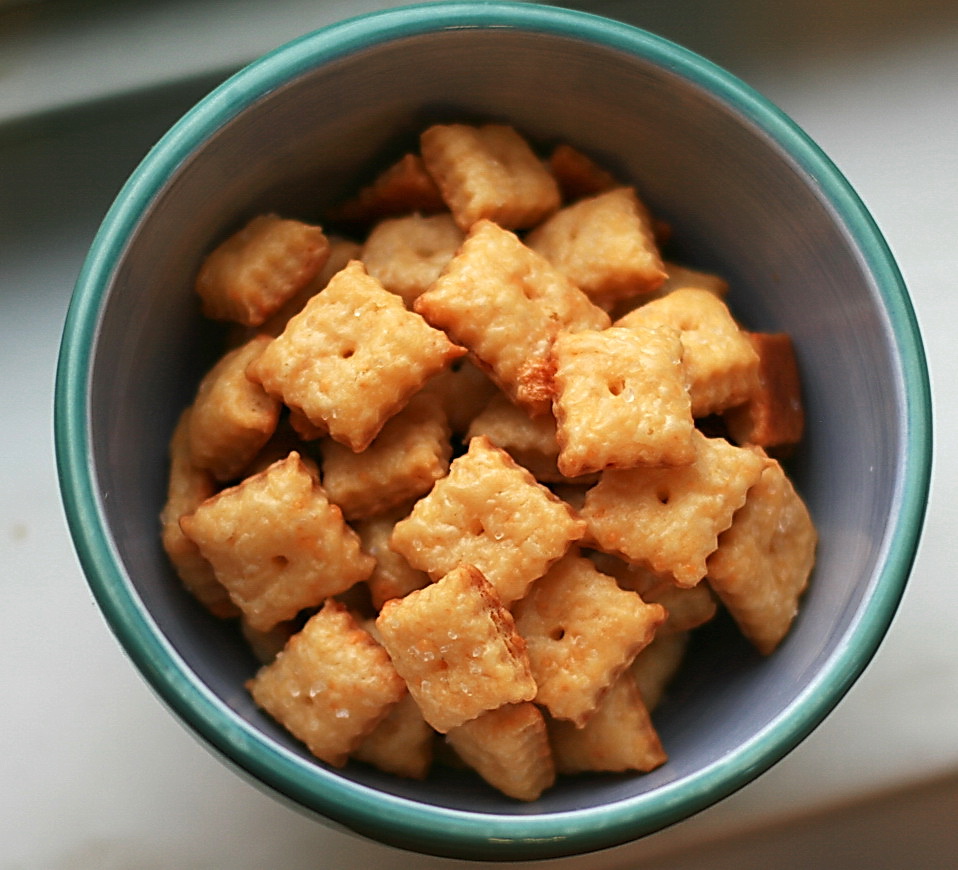 I was out and about surfing the web when I ran across a recipe for cheese crackers, that I knew I had to try. I almost always pick up a box of Cheez Its in the store. They have been around since I was a child and I still love them even today. So when I ran into a way to make my own baked crackers, I jumped at the chance to try and make a new family favorite. At first I had high hopes that these would taste just like the real thing, but to be realistic, that will never happen. I don't have enough preservatives and ingredients I can't pronounce in my baking arsenal. If I could find something that we like out of this, I prefer the natural, low preservative version.
The recipe is extremely simple to put together, and the end result is a cracker that is light and crispy. You could even turn these into twisted cheese straws, add some spices, and mix and match cheeses. For simplicity sake and for something that appeals to two 5 yr old little boys, I went with plain old sharp cheddar that I grated from a leftover brick of cheese that was just calling my name.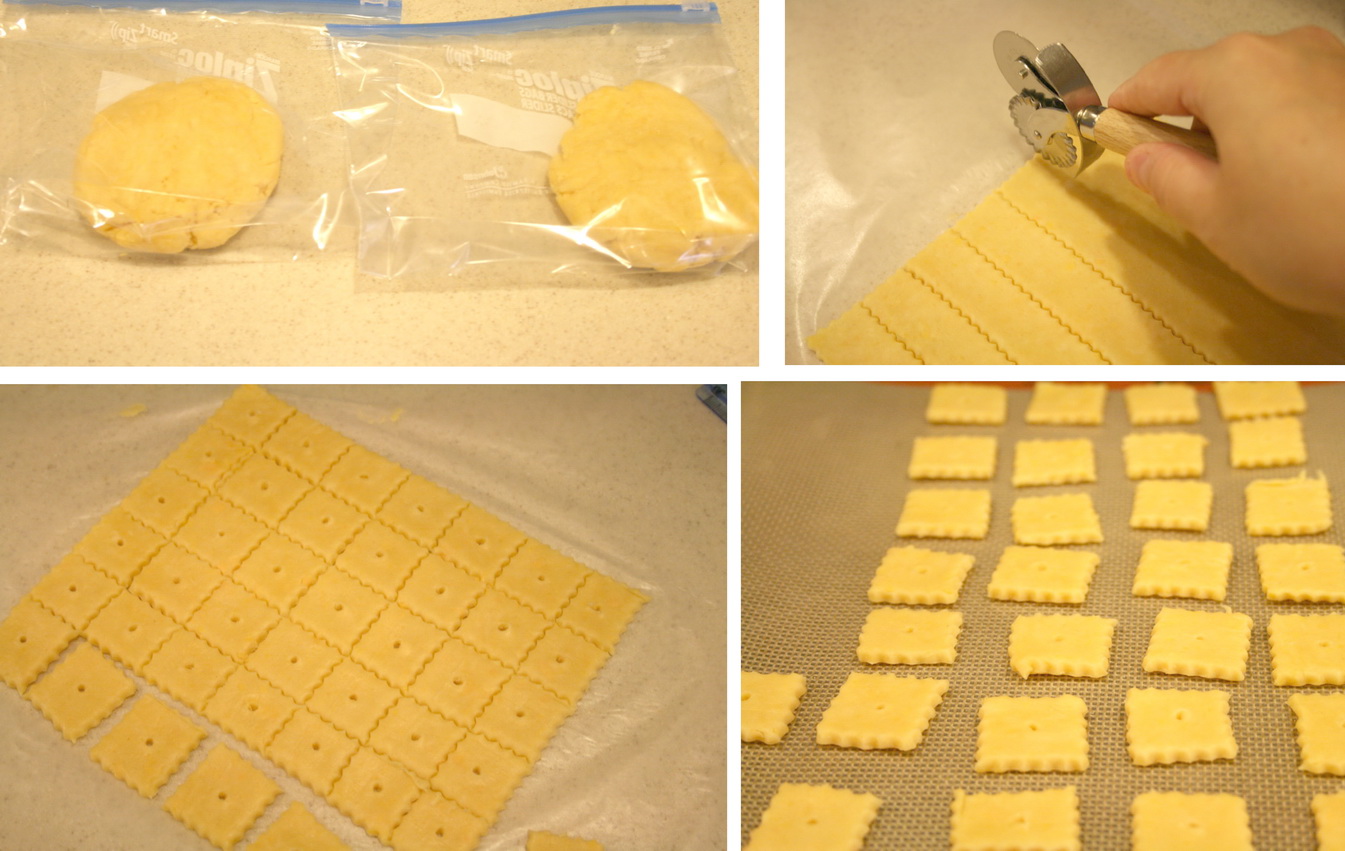 Recipe

Homemade Cheez-Its

(Adapted From: ReadyMade Magazine)

Ingredients:

8 oz sharp cheddar cheese, grated plus a little parmasean reggiano
Optional Seasonings (I used a little cayenne pepper)
3 Tbs of unsalted butter, room temperature
1 Tbs vegetable shortening (you can omit the vegetable shortening and use 4TBS of butter)
½ teaspoon salt
1 cup unbleached flour
2 Tablespoons ice water
Coarse salt for sprinkling

Directions:

Combine cheese, butter, shortening, optional preferred seasonings and salt in the bowl of your mixer fitted with the paddle attachment. The mixture will be crumbly.
Slowly add the flour then the ice water.  Add a few extra drops of water to help it come together (this is just like making a pie crust) but be careful not to add too much.
Pat the dough into 2 discs and wrap in plastic wrap. Chill for  30 minutes or overnight.
Preheat oven to 375?F.
Using parchment paper or a silicone mat roll each disc to 1/8 inch or less and cut into 1 inch squares (a pastry wheel or pizza wheel is easiest). A toothpick works great to punch a hole into the center of each square.
If you have difficulty separating and transferring the crackers onto the baking sheet return the parchment paper/mat to the refrigerator for 10 minutes (while you roll out the 2nd dough disc).
Bake for 10 – 15 minutes or until puffed and browning around the edges. If you pull them out too soon and the crackers don't have the desired crispiness you want then simply return them to the oven for 2-3 more minutes.
Move crackers to a cooling rack. Makes about 7 dozen crackers if you can keep them around that long!
The recipe is extremely easy.  I found the pastry cutter at Williams and Sonoma for around $10 but there are cheaper ones on Amazon.  You don't have to be that fancy however, but I like the pretty edges on the cracker.  I will be trying some twisted cheese sticks with this recipe for the Holidays, I think they would be pretty and make a great snack even with a warm artichoke and spinach dip.  Yummy!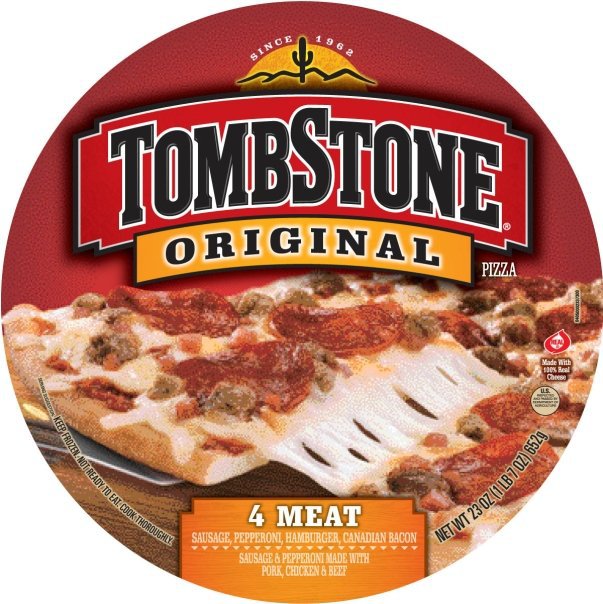 Halloween is fast approaching, and it's one of my favorites with the kids.  Besides loving the Fall weather, we love spending time with all our friends in the neighborhood.  Halloween, is always special because we have a pre-Halloween get together, take lots of pictures then some adults stay back with everyone's candy lined up in lawn chairs waiting for all the little ghosts and goblins.  After the kids get tired, there is a fire, lots of glow sticks and kids playing and parents chit chatting.
The hours before trick or treating are spent getting costumes in order, waiting for my husband to get in the door and my boys have their noses pressed to the window to see who is already out.  In all their excitement and mine, we have little time to get everyone ready and a meal on the table.  My favorite is to throw a Tombstone pizza in the oven, throw together a garden salad and dinner is ready in minutes! And who doesn't love pizza?
About Tombstone Pizza

Only fitting for the "Official Pizza of Halloween," TOMBSTONE pizza was brought to life in 1962, at a bar called the Tombstone Tap that was located across from a graveyard in Medford, WI.
It all started when Tombstone Tap owner, Joe Simek, broke his leg dancing the "Peppermint Twist."   While recuperating, Joe experimented with various pizza recipes in the kitchen in the back of the Tombstone Tap.  The tasty pizzas he made were an instant success, creating the TOMBSTONE pizza brand.
50 years later, TOMBSTONE pizza today offers eight different crust varieties (including Original, Brick Oven Style and Garlic Bread) and a multitude of tasty topping choices, including new TOMBSTONE Double Top. With so many options to choose from, moms are sure to please all their favorite little ghosts and goblins this Halloween season.
Moms can find TOMBSTONE pizza in the frozen section of their local grocery store.
This Halloween season, Tombstone is being dubbed "The Official Pizza of Halloween," and to help make your Halloween a success they are providing you with all the tools you would need to have a spooky good time!   Start by simply 'liking' the Tombstone Facebook page. There you can download a free Halloween Party Kit that will give you everything you need to make your Halloween party and conjure up lots of Halloween fun.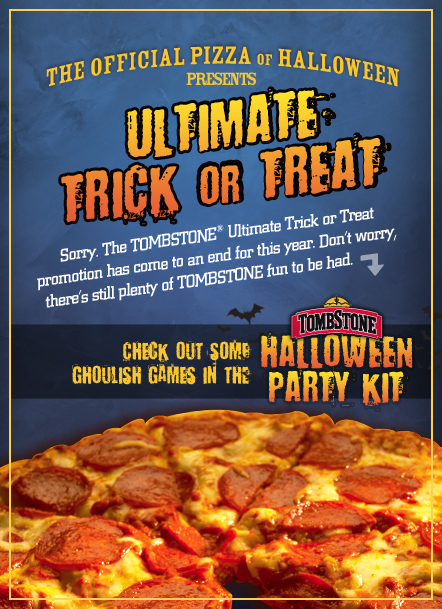 The free Tombstone Halloween Party kit includes tons of really great ideas including fun recipes, games you can play, fun tips, decorations and way to create fun Halloween photo ideas.  I love their spider web munch and bone chillin brew in the recipe section.  I know my kids would love it!
So while you are rushing to get those excited little ones out the door, pop in a Tombstone Pizza and make it your official Halloween favorite every year!
"I wrote this review while participating in a campaign by Mom Central Consulting on behalf of Tombstone Pizza and received coupons and a promotional item to thank me for taking the time to participate."