Well, it is finally the end of my day and this Easter Bunny is exhausted.  We woke up and the boys got to take a look at their baskets and had so much fun cheacking out all their fun toys.  The wizard wands were a big hit, but they loved pretty much anything.  They are so easy to please at this age.
After breakfast, I threw their clothes at the husband to get them dressed while I ran outside in pjs to hide eggs.  The boys didn't know about it till we were heading out the door.   We had gone to a supposed egg hunt on Saturday and the thing was over in 15 seconds, and if you didn't act fast enough, the boys would not have had a single egg in their baskets.  I don't think they got to enjoy because it was over before they realized what was going on.  The egg hunt in our backyard, was so much fun for them, and we took our time.  One of my bubs says to me tonight "and maybe the Easter Bunny will bring more eggs tomorrow???"
After that, mommy took a nap with the boys, and then we headed outside for a couple of hours, and I mowed the lawn.  I ended the day with a big dinner, pork roast, carrots, potatoes, rolls, and cake for dessert.  Mommy is pooped, and going to call it a night at 9pm.  It was a good weekend, and I loved seeing my boys faces light up.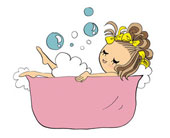 Tonight, I spent a good deal of time doing research on what fish oil is the best to buy.  I am about to embark on a healthy eating dtreak and since I hate fish of any kind, I am looking to supplement.
Here my thoughts for tonight"
I am going to have to give up brownies, this sucks.  Well I don't have to give them up completely.
I need to organize my office!
I need to go to Whole Foods tomorrow.
Maybe I should sleep in. Sleep in?  What's that?
I really want to get my garden ready, blach I am too tired
I still need to stop biting my nails!
There are thin mints in the pantry, how the hell am I going to diet with those in there?
I wish I had a maid, well and a cook, and a gardner.
Oh I have to finish a review, well I need to finish three this weekend.
Wonder what Blogher will be like.
I really need to turn my brain off when I'm trying to relax in the tub!

Well tomorrow is the Bachelor finale, and I am wondering what is going to happen.  Usually I am not a huge fan of these shows but for some reason I just got hooked.   It will be interesting to see what all the fuss is about with the whole Deanna thing and if Jason will stick to his guns and go with the two woman that he chose.  If I were him, I would say bye bye to Deanna, and he may just do that but the previews made it seem like she came back to him in New Zealand to say she made a mistake and wanted him back.  I think the girl is a player and since things didn't work out with her other bo, that she is desperate to keep her fame running.   Either that or the Bachelor is trying to make things more dramatic on purpose.
I personally think that neither of the two is right for him, but what do I know?  I would have like to see him pick Jillian, but he poo pooed that idea so I was pretty disappointed after that.   Stephanie, the lady who lost her husband in a tragic plane crash, is one who I would like to see find a prince charming.  She handles herself with such class, and she deserves someone to treat her well.  I cried when she left the show.  Maybe they will bring her back as the next bachelorette. Melissa or Molly? I will be glued to the television tomorrow!
Looks like one is floating away!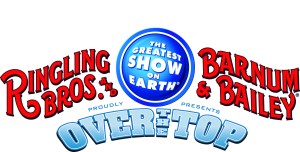 We love the circus and the boys first real show was actually to go see the Ringling Brothers Circus.   They were in awe of all the stuff going on and they loved it.  They were just 18 months, when we took them and it held their interest the entire time. I can remember the trips to the circus when I was a child and have fond memories of cotton candy and watching all the amazing acrobatics.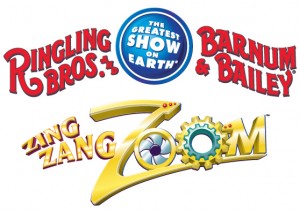 The newest production from Ringling Bros. and Barnum & Bailey  ZING ZANG ZOOM is sure to have children of all ages engrossed and delighted, and is a perfect night out for the family.  With the economy posing a challenge for many families, the value of a night out at Ringling Bros. is worth many years of fond memories and worth its weight in gold.  The experience includes the All Access Pre-show, a fun opportunity to meet circus performers and dress up in clown costumes, which happens one hour before each performance.
Thanks to Mom Central And Ringling Brothers you can have the chance to take your family to the circus without breaking the bank.
·    Offer #1: Get 4 tickets for just $44 by entering the code "MOM" at select ticketing channels**. Offer good on all performances, minimum purchase of 4 tickets required; additional tickets above 4 can be purchased at $11 each. Offer not valid on Circus Celebrity Seating, Front Row and VIP seating and cannot be combined with other offers.  Other Restrictions May Apply.
·    Offer #2: A select amount of Front Row and VIP seats have been reserved for you to buy before they go on sale to the public – just enter the code "MOM" when purchasing those seats. Dates and cities where families can use the national MOM discount code this spring are as follows:
Newark/East Rutherford/Uniondale/NYC
Ringling Bros. and Barnum & Bailey® presents ZING ZANG ZOOM
March 5 – April 13
Offer not valid on performances from April 10 – 13 at Madison Square Garden
Washington D.C./ Fairfax, VA/ Baltimore, MD
Ringling Bros. and Barnum & Bailey® proudly presents Over The Top
March 18-April 19
Philadelphia
Ringling Bros. and Barnum & Bailey® presents ZING ZANG ZOOM
May 13-May 25
Phoenix
Ringling Bros. and Barnum & Bailey® presents ZING ZANG ZOOM
June 24-June 28
Houston
Ringling Bros. and Barnum & Bailey® proudly presents Over The Top
July 15-July 26

Anaheim/LA/Ontario
Ringling Bros. and Barnum & Bailey® presents ZING ZANG ZOOM
July 8-August 2

San Francisco
Ringling Bros. and Barnum & Bailey® presents ZING ZANG ZOOM
August 12-August 23

Dallas/Ft Worth
Ringling Bros. and Barnum & Bailey® proudly presents Over The Top
July 29-August 16
Sacramento
Ringling Bros. and Barnum & Bailey® presents ZING ZANG ZOOM
August 27-August 30
Kansas City
Ringling Bros. and Barnum & Bailey® proudly presents Over The Top
September 16-September 20
To find out more about ZING ZANG ZOOM or to see which Ringling Bros. tour is coming to a town near you, visit www.Ringling.com. And visit www.ticketmaster.com to use the 4 tickets for $44 code, MOM.  This is such a wonderful offer and is hard to pass up.  I can hardly wait to take the boys to the circus again and create magical memories and a lifelong tradition that they can someday pass on to their own children. Have fun at the circus!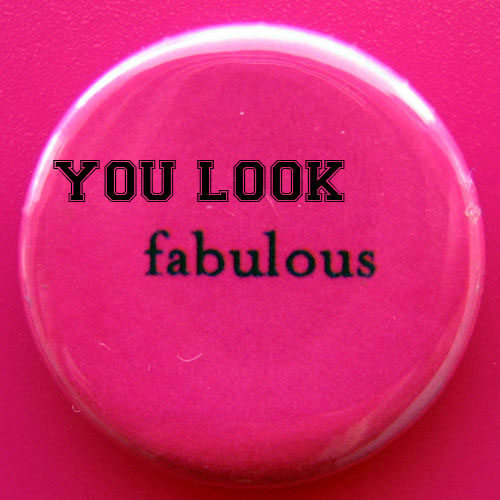 Well I had to say goodbye to my best friend Tanya today.  I had so much fun just having some girl time together.  And for the first time in many  months I actually got to go out to eat with her and we had no children with us.  I think on her trip here we ate more than I eat in a given week, and I feel as if I can hibernate LOL.
We spent a lot of time working on my new blog design, and ran into some major technical difficulties when the site totally crashed.  There was some sort of an array error that was given as a result of adding a widget and it caused my blog to go bye bye.  It was pretty scary for awhile because we weren't certain if it could be recovered.  Naturally, I was in panic mode because that would have been 10 months of work out the window and I would have been crushed because I had come so far.  But, thanks to my dear husband he was able to contact out host and get a recovery from last Sunday, so I only lost a weeks worth of posts which we had saved so all I had to do was add images.
I am very happy with how things are shaping up.  I am in love with this new theme and the header that was designed for me by Lauren and so thankful for all the tips and tricks that Tanya showed me while she was here.  I love how neat and clean everything looks and I think once I get accustomed to navigating everything, I will love it even more. The new design also just makes me feel so happy and motivated.  It's a good pick me up when you make a change!
I hope everyone likes my new look. Let me know what you think.

I was driving in the car with the boys the other day, when one of my favorite 80′s songs came on.  The song, by Men@Work, was "I Come From A Land Down Under."  I have lots of favorite songs from the 80′s since I grew up listening to all of them.  This song in particular brings back fond memories, of some dance my cousins and I made up in the basement of their house.  Ok, I admit it all seems hokey now, but back then, it was serious business.
And ladies let us not forget legwarmers!  I remember that I had a pair in every color and wore them all the time.  You had the layered look, or you could wear them one color at a time.  I am not sure they were much different then socks but they were the "in" thing.  Do you remember "Flash Dance?"  I dreamed about being a star, I danced around the room in my legwarmers to "What A Feeling!" SO much for that.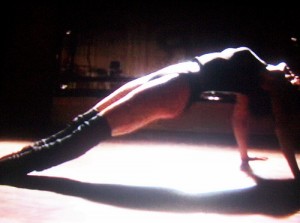 And What about TV?  I had a few favorites, I feel like a nerd but I loved to watch Punky Brewster, Facts of Life, and Different Strokes.  I can hear myself singing the theme songs in my head.  Everyyyyy time I turn around…. LOL
And last but not least that ever so fab side pony tail! It kind of looked like you could crank us up and let us go. Seriously I don't know how this remotely resembled something stylish but I grew my hair out just so I could wear this fashionable growth out the side of my head.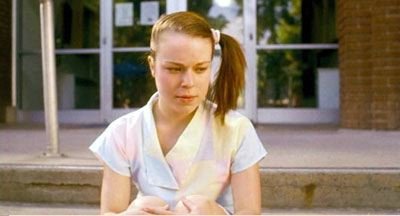 What do you remember?
Every Saturday small talk six at MomDot, they will have a new list of six things, and you can post a pic, video, or list.   This week is 6 songs you dance to when no one is looking.

Def Leppard-Pour Some Sugar On Me
C&C Music Factory-Gonna Make You Sweat
Deana Carter-And We Danced Anyway
Faith Hill-Hey Baby Lets Go To Vegas
Joan Jett-I Love Rock-n-Roll
Juice Newton-Queen Of Hearts
I am just popping in after a really long day with two very wild children.   I was planning a  much larger post but I am afraid that my eyes aren't going to stay awake for that one.  I just wanted to tell you all that I am really excited about an upcoming change here at DoubleBugs.   I have some really cool things planned for my site and am looking forward to the change.   Keep an eye out because I am getting new duds!  I am hoping that the new site will be easier to navigate, be much brighter and bolder, and make a statement.  Blogging has become such a passion of mine that I want  to reflect that in my new site.  I am not giving any set date or time, but come back often and check up on me.  I love change!  Ok off to bed…mommy duty will be back knocking at my door bright and early!