We had a little visitor today. We were eating breakfast and this lil guy/girl was right there in front of us. I had to grab my camera, the fawn was a little further away by then. This is why I love my backyard. Momma wasn't far, I saw her in the woods. So pretty!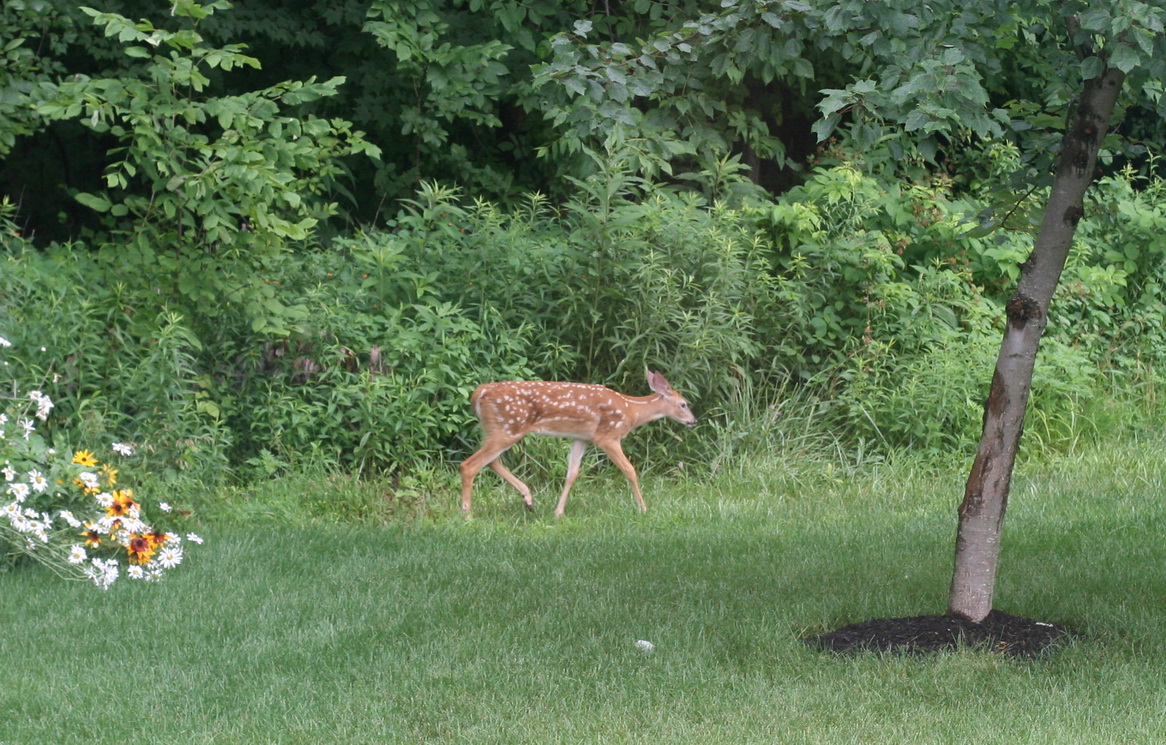 Sorry that I haven't been able to update on the room progress until now.  I have been so busy with weddings, and sick kids and running to the basement every chance I get to get the room ready for carpet.  My hands are spattered with paint as I type this and did I mention that I HATE drywall?
The pictures that I have here are when the initial finishing started, and a few pictures of the walls after they were completely mudded and the primer was on.  I am just now getting some color on the walls.  The next step will be to have Rite Rug in to install the carpet!  I cannot even begin to tell you how excited I am to get to that point so I can start arranging the room and getting the trim up.  I don't want to give too much of the room away until it is close to completion.  I underestimated the work required to do this yourself and I spend a lot of my free time down there.  I hope to not see another paint bucket for a long time  lol.  Three gallons of primer and two gallons of color so far have been put on the walls!  The ceiling won't go in until the Spring and it will be a drop ceiling (we hope, no clue about how it works) so not too much of a mess.
Sorry about some of the quality, my nice camera was in repair (grumble!)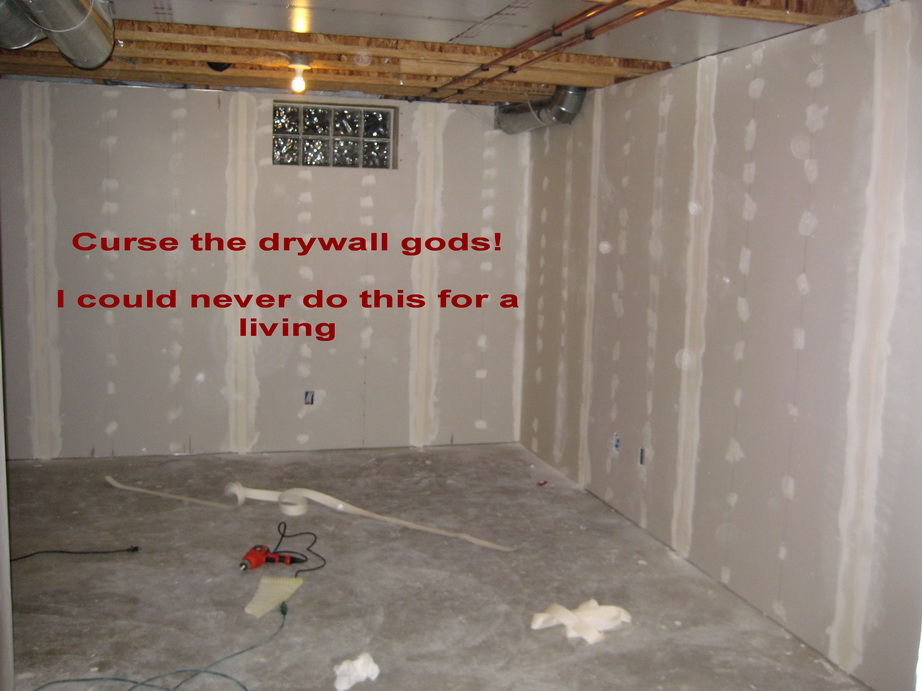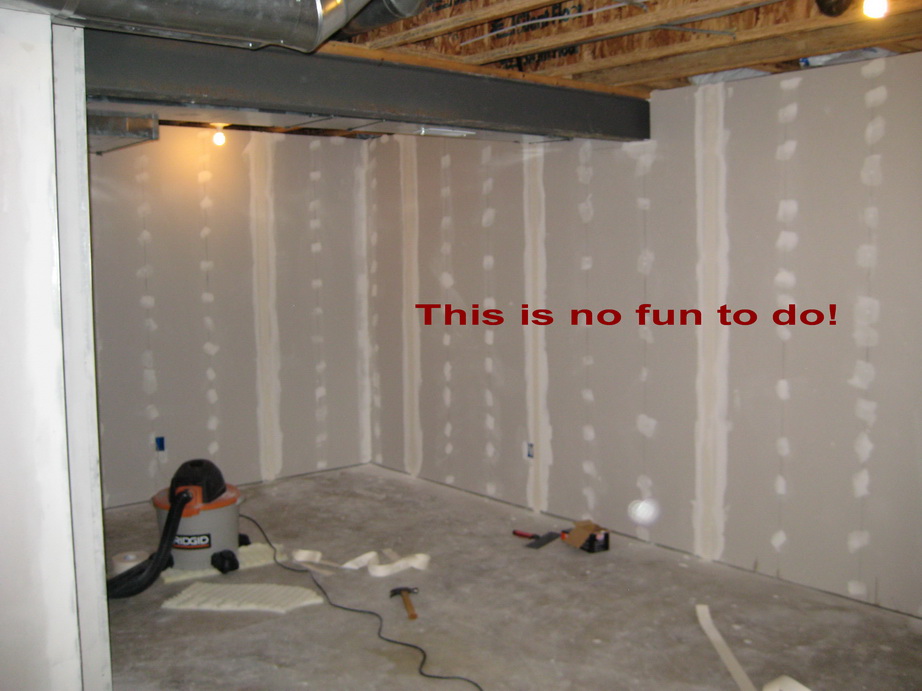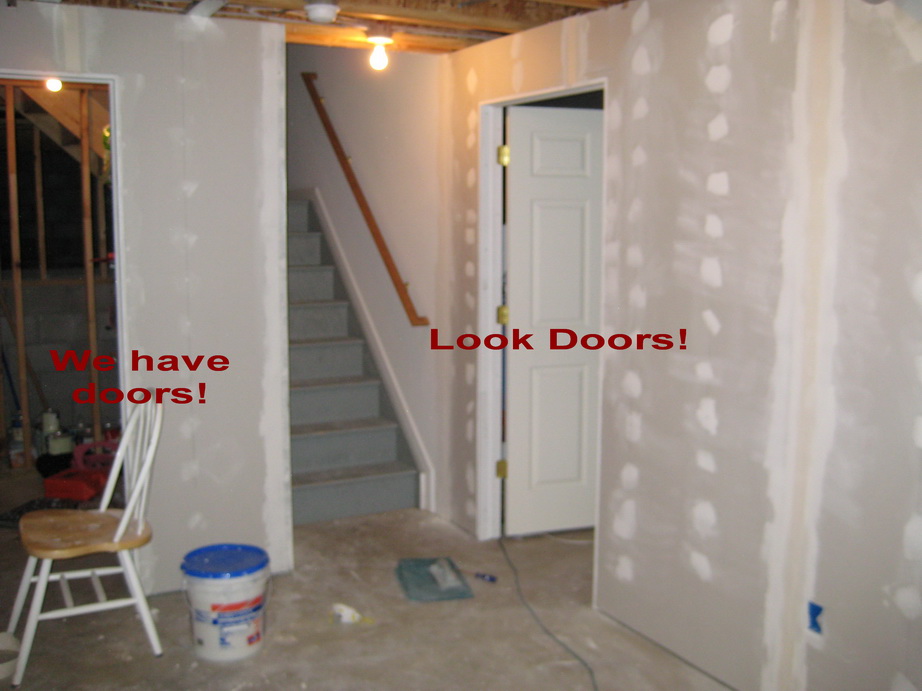 LOOK AT THE BEAUTIFUL WALLS!!!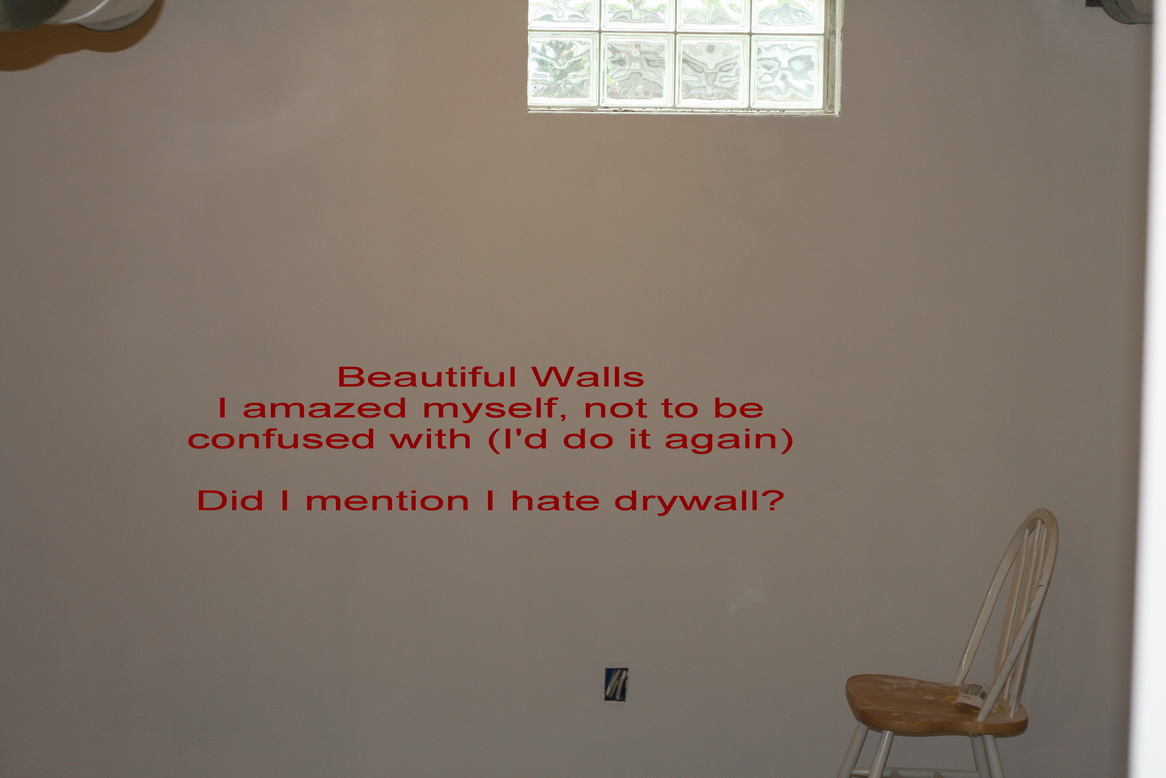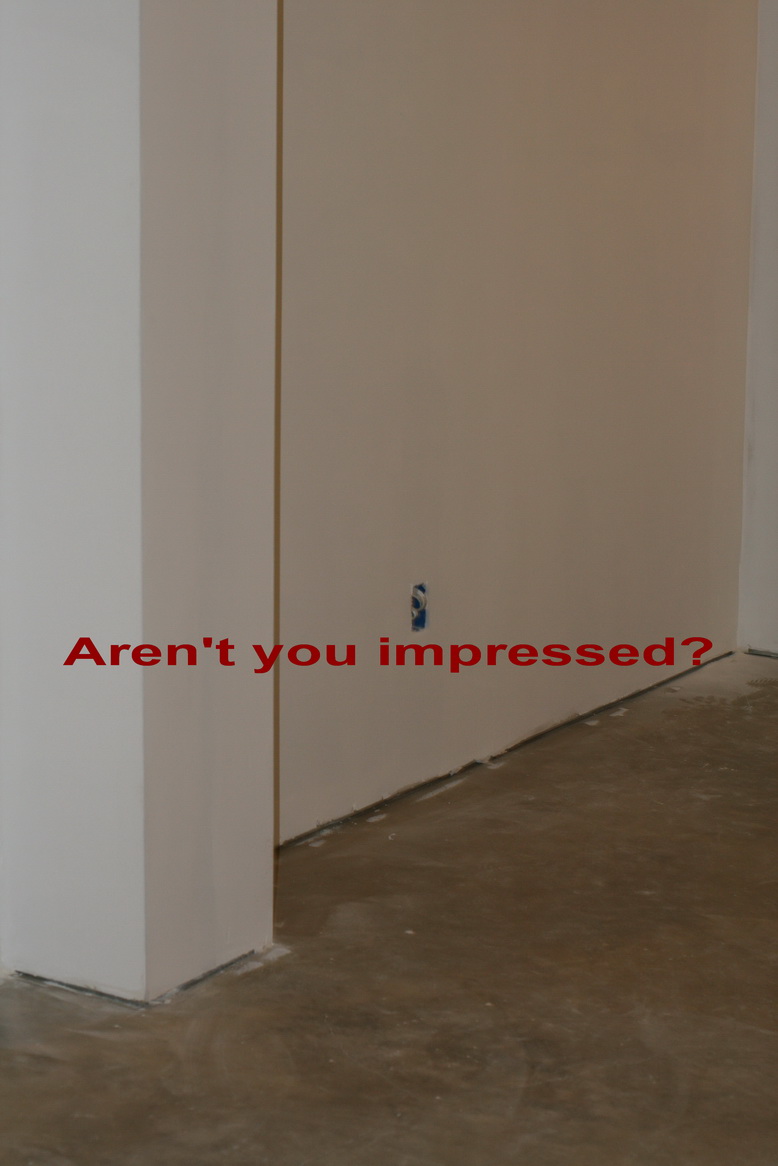 Off to paint more walls, more to come!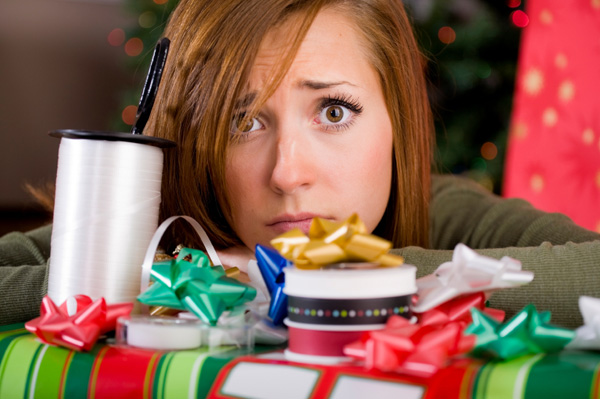 I had to go out and do a little shopping for the boys for some dress socks and dress shirts for a wedding that we were attending over this past weekend.  Typically, I love the holiday season, because with it, comes baking, and all the fun aspects of preparing for them.
Over the years it seems like the push to get holiday merchandise on the shelves has become a top priority for retailers.  I am all for getting a jump on your planning but Christmas in September????  I haven't even gone to the pumpkin patch to pick out a pumpkin for Halloween yet, my boys don't even have a costume.  I seriously think that we are all stressed enough without rushing our minds and pocket books into the hustle and bustle of Christmas shopping.  Does anyone really want to buy holiday bobbles and garland even before the leaves start to change or have I missed the bus on this one too even if you have a steal of a coupon?
I am almost getting to where I want to run far away from stores that have Santa one aisle over from the bulk bags of Halloween candy and the goblins and ghoul decorations.  Don't they realize that they are overwhelming us, stressing our already hectic lives and making it a chore rather than something to enjoy?  I need to go grocery shopping tomorrow, so can you please hide the twinkling lights and keep the fah lah lahs on mute, maybe just until I don't have to wear shorts anymore and the trees outside show a hint of Fall?  Pretty Please?
Every night after the boys bath and book, we tuck them in.  I Have one on one side of me and one on the other.  My husband says good night and I stay with them until they fall asleep.  It is a routine that we have acquired and it is one of my favorite times in my day.
The light goes out and they both ask me to sing Twinkle Twinkle Little Star and they will sing along.  My one little guy will ask me questions, like, Mommy are you happy? and, where do peaches come from?  I can hear them begin to get sleepy, the sound of their breathing, how they shift in the bed, and how their body becomes relaxed.  It is funny all the things you can sense about your children just laying there in the dark.
I think about so much when I am laying there next to my babies.  I will do a majority of my worrying at this time in the day, I will think about the things I have to accomplish and I reflect.  I know a lot of people like to put there kids to bed in their room and close the door, but I just never really wanted to.  I figure that they will grow up and someday and will be embarrased to have me around all the time.  I have just come to realize that time is just passing so quickly
Next weekend my family is coming to visit, and I can hardly wait to have the company.  The boys talk to Grandma and Grandpa and ask when they are coming on their driveway.  I know that they are going to love having them here and it is a much needed break for us here because all of our family is far away.  Tonight I was thinking about the time I miss being home, and how I can change it for us.  It is so difficult to pack up everything here with a dog and a cat, and two kids and not to mention the money it takes to take a trip as a family.
The things I think about in the dark….
Hey all, Umi shoes is celebrating their 5th Birthday.  For one day only Thursday August 6, 2009  at 11pm till Friday August 7th, 2009, 11pm they are offering 40% off of all their shoes online. Just enter the code BDAY5 You won't want to miss getting in on this deal.  I love Umi shoes!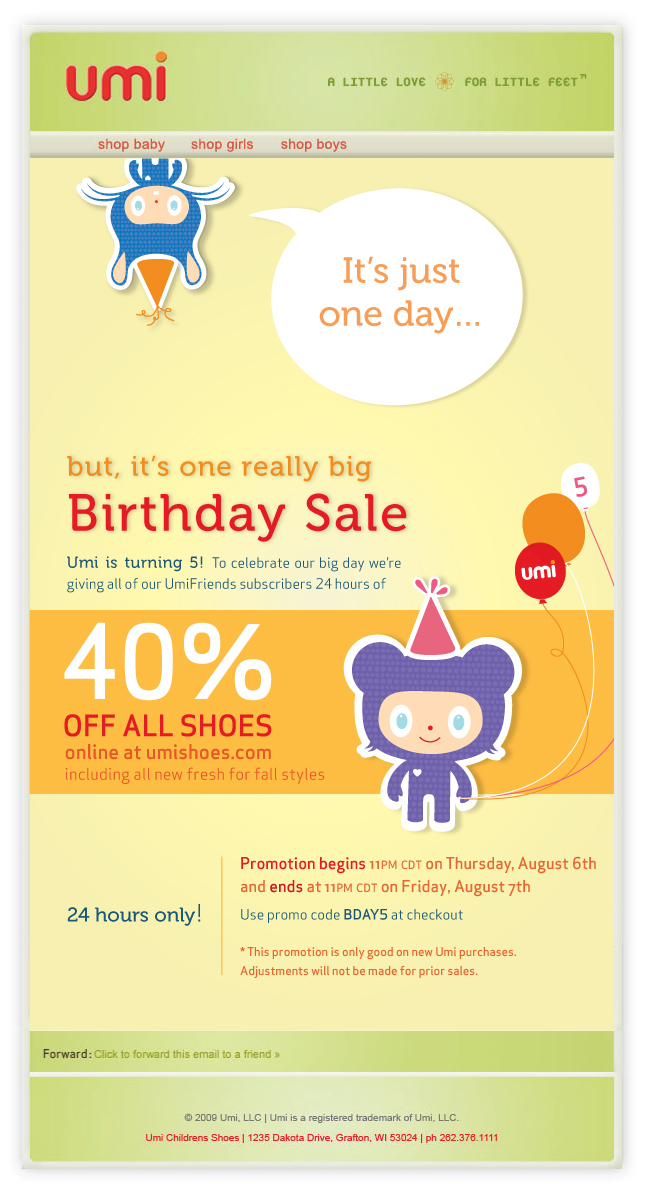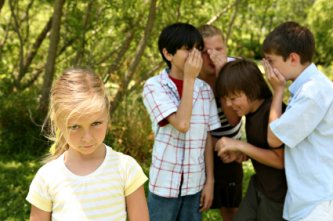 I have almost always been one of those people who is really observant of people's initial reactions to things.  I guess you could also say that I am one of those slow to warm up individuals.  I am also a true blue friend and I only have a handful of personal friends that I really genuinely trust.
I was recently faced with a situation where I had gotten angry with a friend and was really taken back by their reaction to a situation.  After thinking about it, I decided to write this post because I find it interesting to learn about how people handle themselves in the real world.
So here is my question.  So if someone made you mad, and lets say hypothetically that they had a lot of influence in the group that you frequented would you confront them in risks of losing friendship and risk your reputation being smeared by them?  Are you one of those people that gets to know someone first before believing what someone says about them?  Truthfully, the common observation is that you sort of go along with the crowd, and we are often influenced by what others say.  I know in the past I was guilty of the same thing, but I try to pass my own judgements.  I have found that it is really difficult when you are friends to get past peer influence.  Peer pressure never ends after the school years, we are all influenced in some way by others.
Anyway, I am sure that this post made no sense, but I was thinking about something thought provoking to post.  I always thought I should have been a psychologist  lol!
I love when there is a long weekend because we get an extra day. It almost always seems like I am so incredibly busy with chores and errands Saturday and Sunday that it just blows by before we can actually relax together as a family. So tomorrow we are going to grill out and play in the yard. Today the boys got a chance to play in their pool and they had a blast.
I am also excited that my garden is growing so well. We will be having spinach, lettuce, strawberries, tomatoes, peppers, cucumbers, carrots, squash and green beans this year! I must admit I got a little carried away this year, simply because I was determined to actually grow some things that I wanted to eat. I made a my raised bed smaller and that has made all the difference in the world. I bought some stuff to control the pests in the garden, so they don't eat all my stuff before we get to enjoy it. As for the bigger pests, I got a really cool sprinkler that is called the Scarecrow that whenever a critter even breathes in the direction of my garden, it will get blasted with water. Lets hope we will have plenty to eat this year!
I hope everyone enjoys their Memorial Day!
Well, I guess it had to happen sometime, but I finally got hit hard with a very nasty cold/flu.  MY husband started with it on Monday and , by Thursday, both of the boys were sick with high fevers.  Now everyone in the house seems to be doing great except for me.  I can't breathe, which has to be the most frustrating, and I have had a fever.  There is nothing worse than having a fever as an adult.  The boys were running 102-103 degree fevers and handled it just fine, and one little measly fever of 100.7 knocked me flat on my butt.   Anyway, I am not missing in action, I am trying to muster up the strength to function noramally again.  I will be happy when I can hear again, and my nose works normally, I don't ask for much.  This better be the last of it!
Along with my changing age, I am currently in the process of changing my site.  So, if you notice things looking a little  bit crazy for the time being, it is because I am trying to get comfy in my new digs.  I am really liking the new layout and am totally excited about it.  It will be a refreshing change from what I am used to.
Today we celebrated my birthday and I went out to lunch with my best friend and it was so nice to just go out minus any kids.   We then did a little window shopping and sort of browsed around and bought a few little things.  We all had dinner at the Japanese steakhouse and the boys loves it!  They had so much fun watching the chef throw things around and they were really good.  So, all in all, it was a great day.