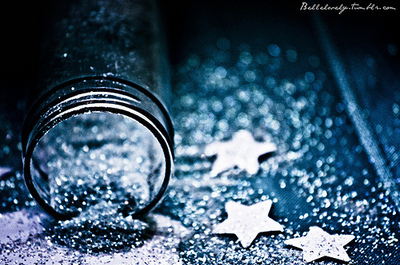 You know those people that always seem to be lucky?  I have never been one of those people that is often randomly surprised by things.   I have always thought that a random winning or a random note in the mail was the cats pajamas for me.   It kind of picks you up and makes your day, week, month or year and gives you a little spring your step.
This year for my birthday, I was blessed enough to get a new laptop from my wonderful husband and a visit from the fairy hob mother.  My laptop was in desperate need of being replaced, and although it still worked, the cord was falling apart, the usb ports didn't work and the mouse click button was broke.  Then I was pleasantly surprised by a random gift from the fairy hob mother, who blessed me with an unexpected gift of amazon money to spend.   How cool is that?  It was totally random and made my entire day.
Even if you haven't been randomly gifted from an enchanted being, I think that there should be much more random gifting and happiness being spread in this world.  I have decided that I will pay this forward in some way.  Whether I send a letter to a friend, or send someone a gift that they weren't expecting, random acts of kindness are great for the soul.
Maybe next year I will be blessed by all new appliances from a place like Appliances Online, I happen to think that all new stainless steel appliances would look stunning in my kitchen.   A girl can dream!
**I was randomly gifted by the Fairy Hob Mother, but this post you see here is all my own piece of mind**

I have almost always love the holidays, not for the hustle and bustle, but for the memories they create.  We have a huge family on  my Mom's side and I can remember the huge gatherings at Thanksgiving and Christmas.  I also cannot forget the food that occupied the tables in every corner of my Grandmother's home.  We are all well fed by the time we left her house.
She always had a spot set up with cheese and crackers and sausage from Hickory Farms and in a tiny dish off to the side those strawberry hard candies that often come in a gift basket from them.  I loved the selection of  summer sausage, and cheeses, and I would always set up a plate as a kid, and stuff a few of the strawberry candies in my pockets.  That wasn't the last I saw of my favorites because my mom would almost always bring home a Hickory Farms gift basket from the bank where she worked.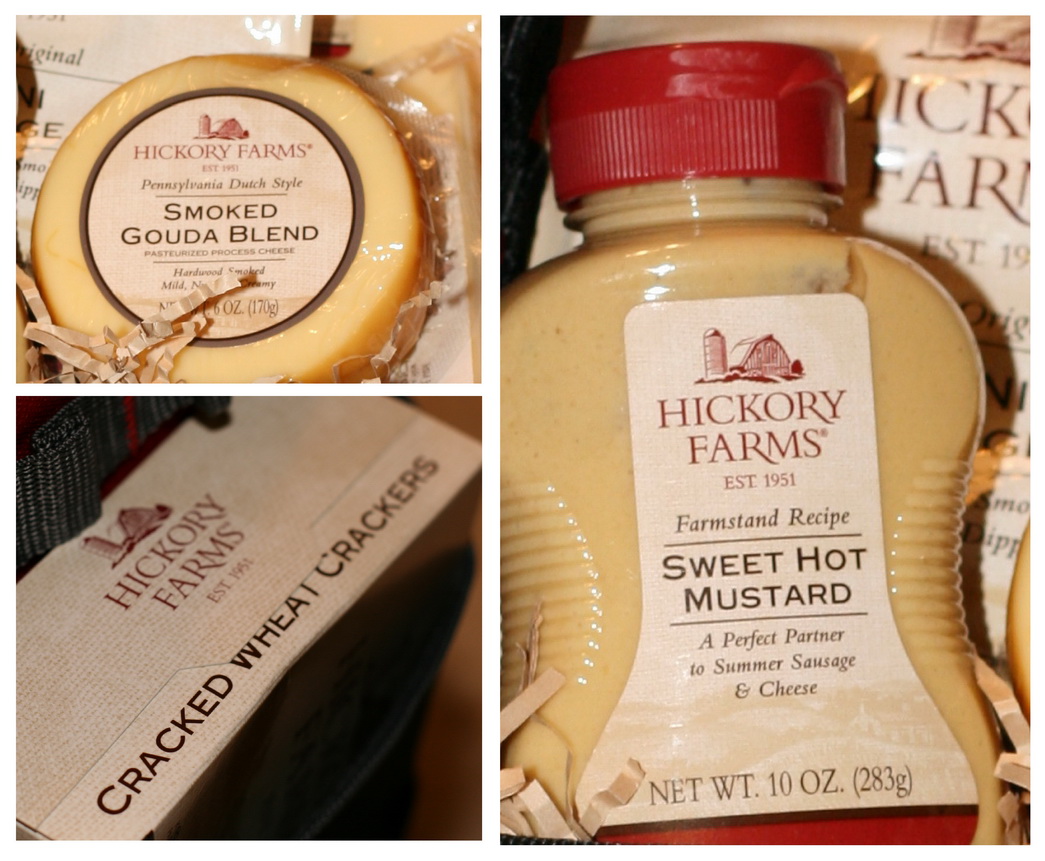 Fast forward to today, I still love to stop by the Hickory Farms displays in my local stores and occasionally pick up some of their summer sausage and cheese and set them out for the boys and the family to snack on. Recently, we were sent a wonderful gift basket for our family to try from Hickory Farms in this totally awesome tool bag that will come in handy for my husband to use around the house.  It is a great way to sort of give two gifts at once.  This gift basket came loaded with gouda cheese, mini sausages, crackers, mustard and many other wonderful signature items that Hickory Farms has to offer.  I loved the gouda cheese with the sausage and the boys gobbled it up.  The best way to serve the sausage is cold in my opinion, even though you don't have too.  Once the packages is open in this house, you won't have any leftovers.  I cannot think of a better way to add to holiday entertainment or making a classic statement in gift giving.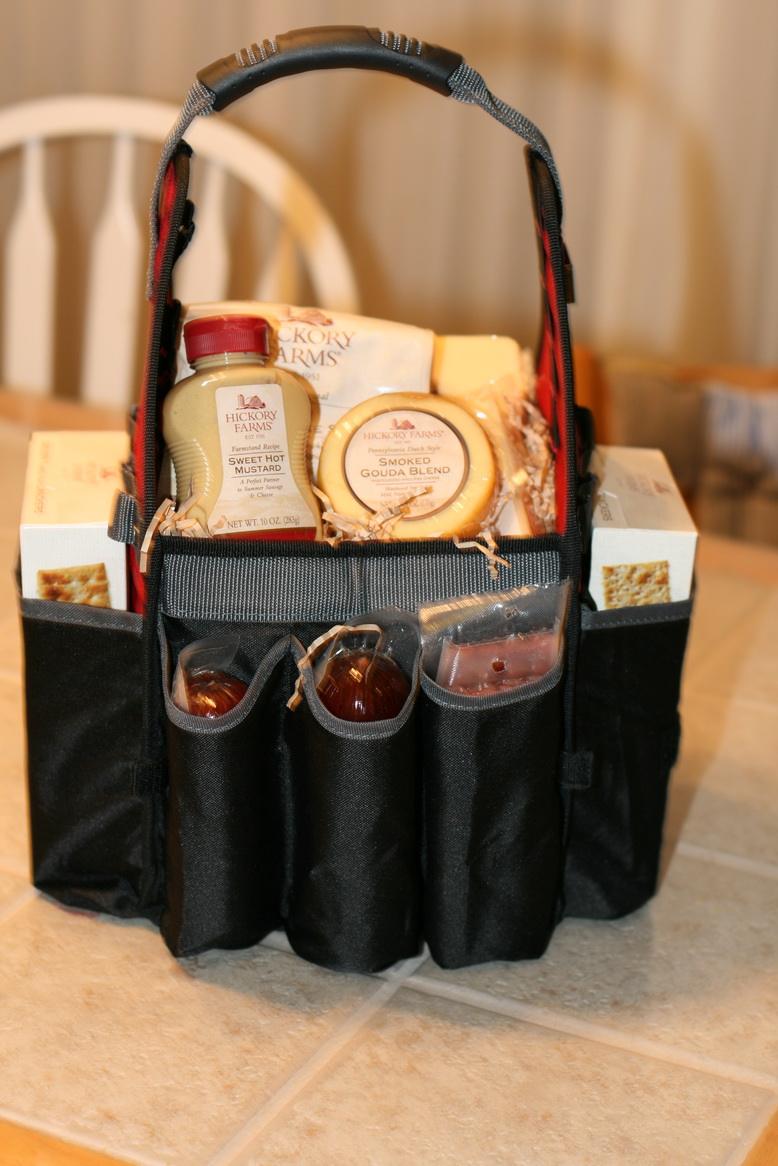 We loved all of the wonderful things Hickory Farms sent us, and the only thing missing this time around was the strawberry hard candy.  Hickory Farms has been around for as long as I can remember and have always offered a wonderful selection for gifts. It is a perfect gift to give for someone special or when you cannot think of something specific,  Hickory Farms makes gift giving easy.
"I wrote this review while participating in a blog tour campaign by Mom Central on behalf of Hickory Farms and received a Hickory Farms gift basket to facilitate my review."

One of the best gifts that anyone can get is one that comes from the heart and is personalized gift just for you.  I have never been a huge fan of jewelry but I have always wanted something that reminded me of all the important moments in my life.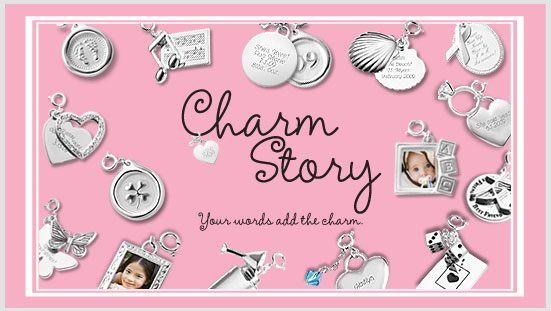 I received a beautiful necklace with two very special charms for Mother's Day from the Charm Story line at Things Remembered.  Everything about it was so very special right down to the way it was even packaged.  I sat there for a moment and just appreciated how pretty the box was, and then I opened it up.  I cannot tell you how special and how beautiful the charms were.  Not only that, it was personalized just for me, with the names of my two babies and their birthdays.  Now I can be reminded of the two special lights in my life and keep them close to my heart.
The nice thing about Charm Story is you can tell a story and you can always add to it.  So, your bracelet or necklace, can always change to reflect your life and will always be special and beautiful to you.  Things Remembered has always been known for their great selection of personalized gifts and is always a great way to remember someone special on their birthday, Mother's Day, or any occasion.  There is a wide variety of charms to choose from, so you are sure to find that special combination to make your gift meaningful. This is such a perfect way to give a gift that will be treasured for always.  I will definitely be nudging my husband to get me more charms as my story continues!

Mother's Day is just around the corner and if you are like me, I am always thinking of something that is different or original. for gifts.  When I think of Mother's Day, it is a special time where you get to honor Mom and give her a day that belongs only to her.  I enjoy the simple things, like a clean house, not having to cook, and maybe something to indulge in.  These are the things that I think of.
A delightful package showed up at our doorstep over the weekend from Edible Gifts Plus.  I was so excited to receive this special box of goodies to try.  I'll have to admit that I went and hid while opening the box, otherwise I would have to share.  I am all about sharing, but these treats were all mine!  I received a few samples of some really yummy things like chocolate dipped rice krispie treats, and chocolate covered fortune cookies just to name a few.  Everything Edible Gifts Plus has to offer makes it very hard to choose, because I wanted just about everything I saw!

Even more special than all the wonderful things on the site is how it all got started.  Owner Margo Rappel started her confectionery  about 1 1/2 years ago.    Margo is a single mother with three children and single handedly runs all aspects of Edible Gifts Plus including product buying, website production, order processing and customer service.  Margo credits the success of Edible Gifts Plus to her "above and beyond" customer service philosophy and offering customers many delicious ways to make an impact with a personalized gift without breaking the bank.
In her own words "Edible Gifts PLUS is the result of years of party planning, research, and lots of delicious sampling!!  It is this experience and lifestyle that has enabled me to arrive at this business.  My enthusiasm for this special collection of cookies, chocolates, dipped fruits, pretzels, popcorn, and so much more is evident with each and every customer. "
Everything we received was so wonderful and decorated so pretty that it just gives it that personal touch and would be a perfect thing to give as a special gift for Mother's Day, or for any special occasion where you want to make a statement.
Would you  like to give some of these tasty treats a try?
Edible Gifts Plus and DoubleBugs would like to give you a chance to win a $40 gift certificate to buy some of these tasty treats of your very own. Also, if you just can't wait you can use the coupon code doublebugs10 for 10% off your purchase!

Here's What You Gotta Do!
Mandatory
Visit Edible Gifts Plus and come back here and leave a comment on what you might like from their site and who you would give it to.

*For additional entries
Tweet about this contest
Blog about this contest
Put my button up on your sidebar
Subscribe to my blog
Contest Starts April 30, 2009 and Ends May 14, 2009
Good Luck!!!


Brownies have to be one of my all time favorite treats, especially when I am craving something chocolate.  It is no secret in my house that I am an edge lover.   I will sheepishly admit to making a whole pan of brownies, and eating only the edges.   By the time I get done it looks like some one tunneled a path around them.   After that the brownies are fair game because I won't normally eat anymore.  Anyone who wants to call out the corners, well you got to beat me to them first!
Then it happened….   A true love affair.   There just so happens to be a pan especially for smitten edge lovers like me!  I couldn't believe my eyes when I ran across the Baker's Edge "Edge Brownie Pan."   It was love at first site, and I don't think I will ever use anything else.  At first, I thought, this is too good to be true, but when I took it out of the box and made my first batch of brownies, my heart went pitter pat.   Not only does the pan work well, it makes the best double edged brownies ever!  Each brownie has the perfect combination of slight crust on the very edge and that wonderful chewiness  with substance.   And as if two edges weren't enough, there are the two double cornered brownies at the end reserved only for mommy.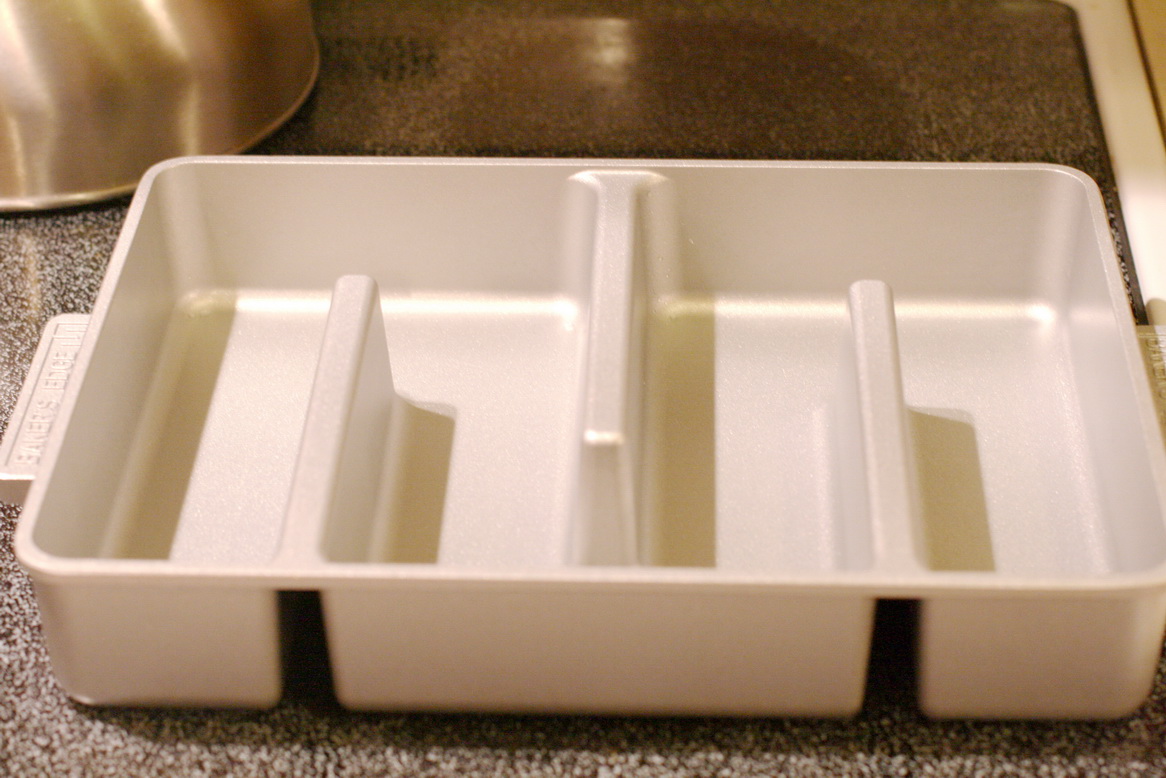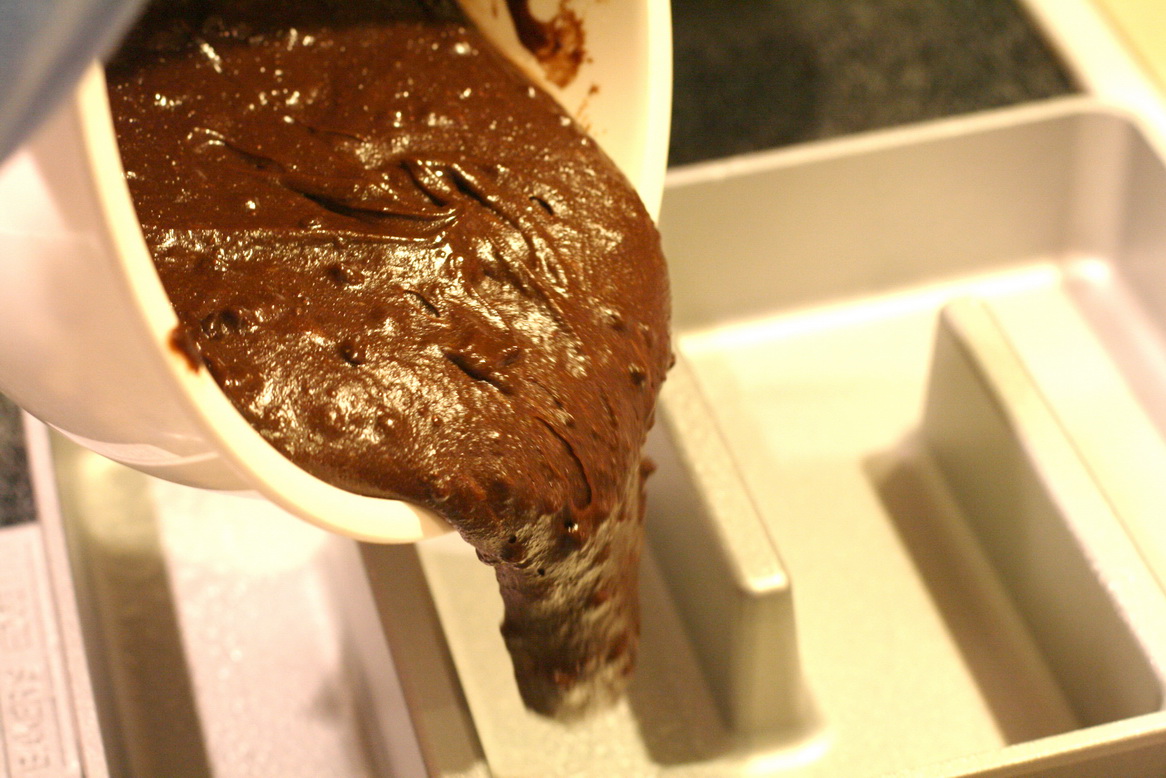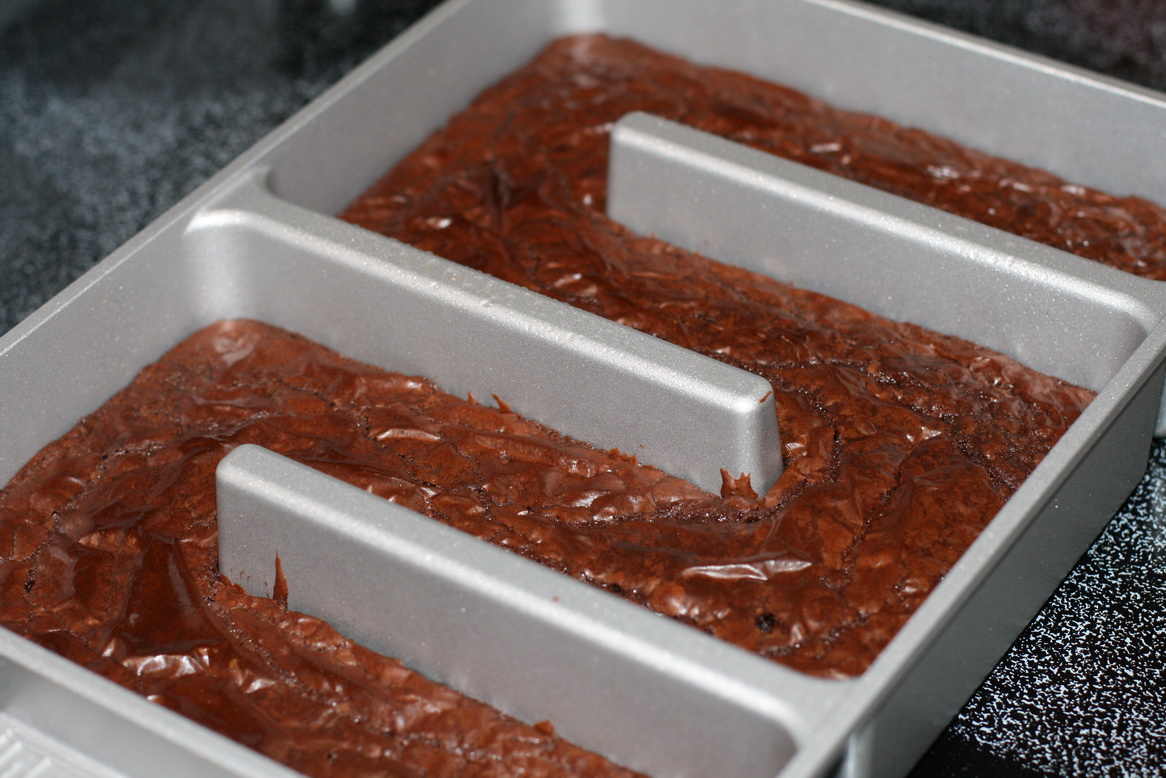 Features
Two delicious, chewy edges on every brownie or bar cookie (individual serving)
70% more edge (side) surface area than a conventional 9"x13" pan
Sized to fit most box mixes with no adjustments necessary
Perfect for moist and chewy brownies, bar cookies, and breads
Better Baking from Edge to Edge
Patented interior sidewalls circulate heat evenly throughout the pan
Better performance – fewer undercooked middles and burned edges
Premium nonstick coating and round, easy-to-clean corners
Heavy-gauge cast aluminum construction for superior durability
Recessed handles allow pan to be easily gripped when turned upside-down
Lip on underside helps to prevent fingers from slipping
Custom mini-spatula and recipes/instructions insert included
This pan would also make a perfect gift for any cook in the family or definitely brownie lovers. It is extremely easy to use, and the spatula that comes with the pan is perfect for getting the brownies out. There are even some recipes that came along that you can try. The pan itself will fit most standard boxed brownies our favorite is Ultimate Fudge Brownies from Betty Crocker yummy! I love this pan….thank you Baker's Edge for an awesome product!