Congrats to Carol and Amie, for winning the Shout Color Catcher giveaway.  Winners have been emailed.  Thank you for all who entered.
Winner has been contacted and has responded.
Congrats to Eugene, our winner of the rockboard scooter, drawn via random.org  Enjoy your prize!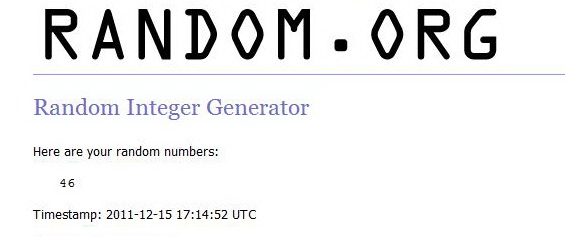 Congrats to Tracy who is the winner of the Hersheys Stocking of Treats!
Congrats to the winner!!!!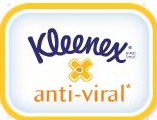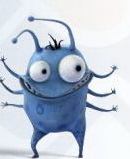 With all this talk of the swine flu it almost has me paranoid when the boys get even the slightest sniffle.  I must look like a total germaphobe at the grocery store when I am in race to wipe down the cart before the boys even touch it.  You hate to feel like you are paranoid but with having one child that is prone to bad asthma and the other who had so many ear infections, I try to be as vigilant as I can to keep things as germ free as possible.
Kleenex has introduced their Anti Viral tissues.  I think it is a really great concept from a Mom's point of view, when their are snotty noses in the house, I feel like I am constantly wiping somebody's nose and that in itself spreads plenty of germs.
About Kleenex Anti Viral

Dominos pizza is partnering up with GreenGraffiti, a company that will go around New York City, Philadelphia, and Los Angeles, adding "green graffiti" to the cities on behalf of Dominos.  It's definitely"green", and in fact, it actually is good. GreenGraffiti is creating graffiti in those cities by power-washing their graffiti onto streets and sidewalks, essentially cleaning the streets.  I think this is a really great idea and not only that Green Graffiti participates in a water harvesting campaign giving back to people in need of drinking water.
How Does Green Graffiti Work?
GreenGraffiti® is an environmentally friendly form of outdoor advertising with a clear message; clean is green. GreenGraffiti® is completely carbon neutral, is one of the first companies in the world to compensate for our water footprint and contributes in a unique way to a healthier environment. That is why we can say with a clear conscience: the more GreenGraffiti® the better.
With the help of a template and a high pressure water sprayer an advertising message is cleaned out of the dirt. The result is a high impact message and a cleaner street.
You can read more about Dominos and this great project here.
Here's The Deal and How You Can Get Free Pizza!
If anyone in these participating cities can find the graffiti and take their picture in front of it, all they need to do is email that picture to Dominos and they get themselves a quick/easy gift card.
"The first 250 people to email pr@dominos.com and submit a photo of them with a Green Graffiti® sidewalk Domino's logo will receive a $15 Domino's gift card, good for a Domino's American Legends pizza."
Do you want to be part of the free pizza action? Even if you don't live in one of these cities or if you do, you are in luck here at DoubleBugs! We would like to offer one lucky reader a chance to win a $15 Gift Card for free pizza at your local Dominos.

Here's What You Gotta Do!
All you have to do is tell me what your favorite pizza at Dominos is and something that you learned about Green Graffiti or what you like about their "green initiative" and leave me a comment here!
For additional entries (please leave a comment for each additional entry)

Tweet about this post
Subscribe to my blog
Add me to your technorati favorites
Blog about Green Graffiti, Dominos and this great contest and link to me (5 additional entries)
Add me to your twitter
Add my button to your blog
Contest starts July 16, 2009 and Ends August 10, 2009
Good Luck!!!

Did you know that July is National Ice Cream month???  I don't know about you, but I love ice cream.  Ice cream is a comfort food that I love most in the Summer time, and when you are having a blah day it is always nice to snuggle up to your favorite pint.  Well, not exactly snuggle, but a pint of Ben & Jerry's and a spoon in hand is sure to bring a smile to your face!  When I head to the store, I always find myself staring into the ice cream case at all the different Ben and Jerry's flavors and I can almost never pick out one flavor because something new always catches my eye.
National Ice Cream Month is celebrated by the US every July. This month was designated as national ice cream month by Ronald Reagan  in 1984. He also appointed the third Sunday in July as National Ice Cream Day Reagan recognized the popularity of ice cream in the United States (90% of the nation's population consumes ice cream) and stated that these two events should be observed with "appropriate ceremonies and activities." Unfortunately, many people do not even know that America even has a National Ice Cream Month.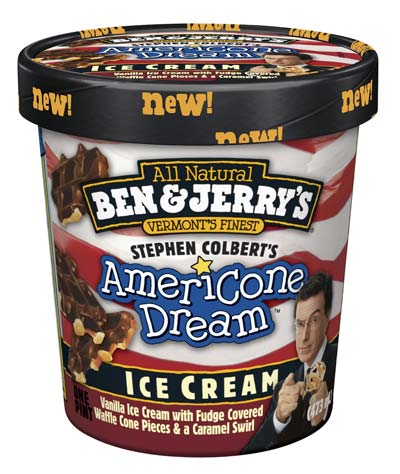 Some of my most favorite Ben & Jerry's ice cream flavors include the ever popular Cherry Garcia, Karamel Sutra, and my newest favorite and one of their newest editions Mission to Marzipan (let me wipe the drool from my keyboard).  Let's face it you can't just buy one pint and head home, you at lest have to get a few days worth or even a week's worth so you don't have to pout when you polish off a pint while watching a sappy love story, or you have had a stressful day, or just because you gotta have it.  At least you know you always have more!
I don't know how they do it but they manage to pack the right amount of stuff into that little pint, that make your taste buds do a little dance, and make your happy endorphins go crazy.  I don't know how they make the caramel in Karamel Sutra stay perfectly gooey in the middle but I do know that their ice cream is one of the best in my opinion!
Here at DoubleBugs, I decided that it would be fun to celebrate National Ice Cream Month and my love of Ben and Jerry's.  We (Ben and Jerry's and I) came up with a fab giveaway to make your mouth water and keep your freezer stocked with Ben and Jerry's!
We will be giving away one pint a day for the month of July.  3 Lucky Winners will win a 7 day supply of Ben and Jerry's (one pint for every day of the week), and a Fourth Grand Prize winner will win (10 pints of Ben and Jerry's and few extra goodies too!).
I know, I know, you are gleaming with excitement!  But we are gonna make you do a little work for your ice cream.  Don't worry we won't ask you to sell your soul but you might consider it, since it is Ben and Jerry's HA!
So here is the scoop (get it? scoop?) Ok, I'll quit with the cheesy jokes.
THIS CONTEST IS NOW CLOSED
This is what you gotta do

(read carefully!!! You wouldn't  want to lose out on a few pints)
You Can visit their site for inspiration

*For Main Entry into this Fab Giveaway, You Must Do One of The Following*
1.) Come up with your own poem about Ben and Jerrys (50 words or less) Your own ode to the pint so to speak
2.) Come up with a recipe using your favorite Ben and Jerry's flavors
3.) Do a little dance, go crazy, make a video or send us your pictures of you enjoying your favorite Ben and Jerry's (you can post me a link to them)
4.) Create a new ben and Jerry's Flavor that you think you might like to see
5.) Do a little bit of everything above
Grand Prize winner will be selected based on the most creativity!!! So the more you do the better your chances! We want you to have fun with it!
***For Additional Entries(please post a separate comment for each additional entry)***
Grab the Ben and Jerry's Giveaway Button and post it everywhere to share the love! Please provide me a link to your site  (3 entries gained when you post this)
Tweet about this Fab Giveaway
Blog about it tell people not to forget to grab the Ben and Jerry's button to share with all their friends (please provide the link to your post) (3 entries gained).
Add me to Your Technorati Favorites
Subscribe to my blog
Contest Starts July 1, 2009 and Ends July 31, 2009
Good Luck!!!!
I absolutely love The Cheesecake Factory, and in fact I was in mourning that there wasn't one near me, but in the last year they opened up one about ten minutes from my house!  I love all the choices they have on their menu and their cheesecake is to die for!  I admit I am not a huge fan of cheesecake but I never pass it up when I am there.
The Cheesecake Factory is giving away a trip for 4 to Florida!   You have the chance to win, just by sharing your pictures of a celebration.  Not only that, if you share the contest with your friends you can gain extra entries in to the contest. Take a look at the awesome prizes! You must hurry the deadline is June 30, 2009!
What you can win
By entering, participants receive a chance to win:
o Trip for 4 to Florida – Airfare, Hotel, Disney Resort Passes, and $1,000
o Chance to win a $25 gift card, or $500 in gift cards to Cheesecake Factory!
o Cheesecake for ONE YEAR!! (uh who wouldn't want cheesecake for a year from The Cheesecake Factory?!!!!)
How to Enter
During the Promotion Period, go to http://www.thecheesecakefactory.com/celebrate (the "Promotion Page") and fill out the online entry form. Complete and submit the online entry form including a valid home address. P.O. Boxes are not permitted. If this is your first visit to the site you will be required to upload one (1) photo or image of a celebration (the "Photo"). By uploading your Photo, you agree to the terms and conditions of these Official Rules, that your Photo conforms to the Photo Guidelines and Content Restrictions as defined below (collectively, the "Guidelines and Restrictions") and that Sponsor, in its sole discretion, may remove your Photo and/or disqualify you from the Promotion if Sponsor believes, in its sole discretion, that your Photo fails to conform to the Guidelines and Restrictions or if Sponsor determines, in its sole discretion, that removing your Photo is necessary in order to protect the name, reputation or good will associated with Sponsor or its parent, subsidiaries or affiliates.
Photo Guidelines

:

The Photo must be in .jpg format;
The Photo must not exceed 5 MB in size;
The Photo must contain a caption and description; and
The Photo's caption and description must be in English
The Photo cannot have been submitted previously in a promotion of any kind or exhibited or displayed publicly through any means.

Content Restrictions

:

The Photo must not contain material that violates or infringes another's rights, including but not limited to privacy, publicity or intellectual property rights, or that constitutes copyright infringement;
The Photo must not disparage Sponsor, Administrator or any other person or party whether or not affiliated with the promotion and administration of this Promotion;
The Photo must not contain brand names or trademarks other than Sponsor's mark, which entrant has a limited license to use for the sole purpose of creating and uploading a Photo in this Promotion
The Photo must not contain text, images or artwork not created by entrant;
The Photo must not contain or depict material that is immoral, unethical, illegal, inappropriate, indecent, obscene, hateful, tortious, defamatory, slanderous or libelous;
The Photo must not contain material that promotes bigotry, racism, hatred or harm against any group or individual or promotes discrimination based on race, gender, religion, nationality, disability, sexual orientation or age; and
The Photo must not contain material that is unlawful, in violation of or contrary to the laws or regulations in any jurisdiction where Submission is created.

The complete List of Rules are HERE
In honor of this celebration, The Cheesecake Factory would like to offer DoubleBugs readers the chance to win a $25 gift card to their restaurant!
All you gotta do is visit their site here, take a look around and drool a little and click on the link to  The Share Your Celebration Sweepstakes and enter if you wish!  The music is really catchy and you might find yourself dancing like me LOL!  Come back here and tell me what you love about the Cheesecake Factory and what your favorite celebration memory is.
THIS CONTEST IS CLOSED
For Additional Entries (*leave a comment for each additional entry*)

Add my button to your blog
Add me to your Twitter
Tweet about this fab contest and giveaway
Blog about it
Subscribe to my Blog
Add me to your technorati favorites
Contest starts June 29, 2009, and Ends July 31, 2009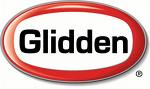 I have heard through the grapevine that Glidden Paint is giving away a free quart of paint!  It's only good for today 6/25/09 so hurry and get yours!  You just pick your favorite color!  I can think of a ton of things I can do with some extra paint.  I have a few chairs that need touched up, some trim to paint, or I can even paint a few blocks on my wall for a cool look.  Just a word of warning the page is loading very slowly, due to the amount of traffic. Who couldn't use free paint?  Hurry and go get yours now!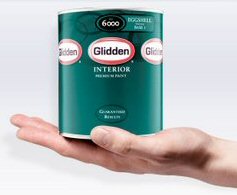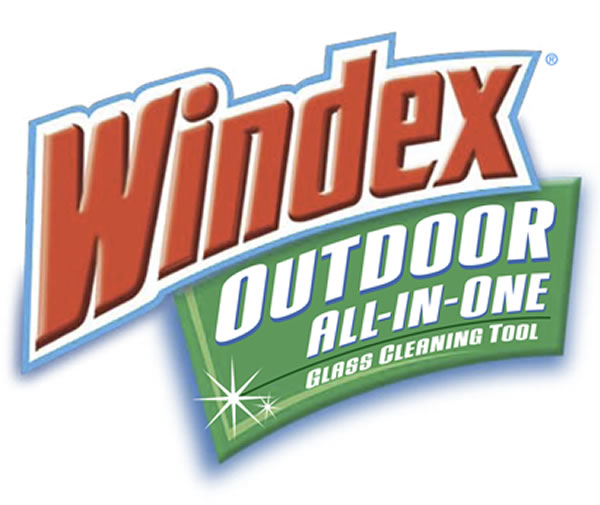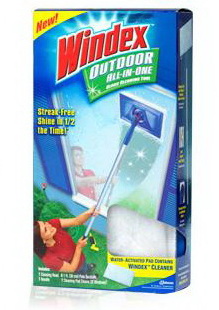 Do you suffer from WWAS or Window Washing Avoidance Syndrome? WWAS is the perpetual postponement of cleaning your outdoor windows.  According to a recent study 80% of homeowners admit they have avoided cleaning their outdoor windows, and I know I fall right into that category.  In fact, we have never cleaned them in the 6 years that we have been here! When it comes to window cleaning , it is probably last on the list.
We have a ton of windows on the back of our house, and well I just can't reach them but they are in serious need!  If you have WWAS, I have a terrific giveaway just for you! With Windex All In One, all you have to do with it is spray the window and the cleaning pad with the garden hose, use the handy long reach pole  with the All-in-One cleaning pad, then rinse off the window with the hose.  And the best part is you don't have to dry it.   You can watch a demo here .
If this is as easy as it says then I will be giddy with excitement to get out and clean the windows.  Anything that will make my life easier and motivate me to get out and do the things you often overlook, then that is a huge plus!
Would you like to give Windex All-In-One a try? Doublebugs will be giving away three All-In-One Cleaning kits.
Here's What You Gotta Do For Entry
Leave me a comment on when the last time you cleaned your windows
For Additional Entries (Please leave a separate comment for each additional entry)
Tweet about this giveaway
Add me to your Twitter
Add me as a technorati favorite
Blog about this giveaway and link back to me
Subscribe to my blog
Giveaway starts June 4, 2009 and Ends June 18, 2009
Good Luck!!