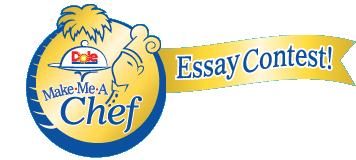 We are huge fans of Dole products in our house, and we almost always have their pineapple on hand in the fridge and in the pantry.  My husband likes to eat his straight out of the can and cold and I like to cook with it!  My most favorite things to do is to put it on my baked hams, and on my pizza.  I know that it isn't the most creative but it adds a whole lot of flavor and the boys gobble it up.
About Dole Make Me A Chef Contest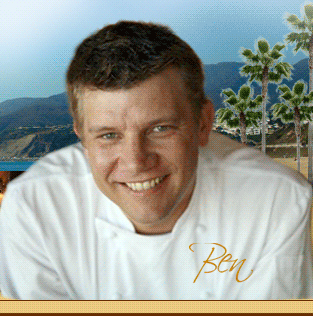 Win the chance to cook alongside acclaimed chef, Ben Ford. Ben has created four signature recipes with DOLE Canned Fruit and wants to share his culinary tips with you and three of your friends at his latest hot restaurant in Los Angeles. Enter your short essay and you could win a beautiful weekend in Los Angeles in June cooking and sharing a feast with Ben Ford!
How To Enter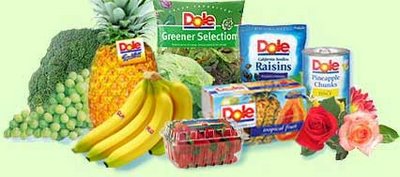 During the Promotion Period, visit http://www.dolemakemeachef.com and  complete the free registration and submit your essay in 200 words or less telling them why Dole is a staple in your pantry.
You can also win daily with giveaways of $100 worth of dole to stock your pantry, or one of 2 $500 Visa cards just by logging in each day or passing on the word about this great contest by referring your friends.
Would you like to win $25 worth of Dole to stock your pantry???
Visit  www.DoleMakeMeAChef.com to get new recipe ideas from celeb chef Ben Ford.  Come back here and comment which recipe is your most favorite.  For 5 additional entries head over to DoleMakeMeAChef and submit an essay and come back here and post an excerpt from it as well.  You can then enter 4 additional comments
For More Entries
Twitter about this contest
Put my button on your blog
Blog about this contest
Subscribe to my Feed
Add Me to Twitter
Contest ends April 30, 2009
Winner will be chosen via Random.org
GOOD LUCK!!!!



I sheepishly admit to ignoring a lot of things about my car. I am usually almost too busy to even think about the little things like keeping the windows clean and changing my wiper blades.
What I didn't know was that you should be changing them at least twice a year! I don't think that mine have been changed on my car in over two years.
As you can imagine having a good set of wiper blades is extremely important in the winter months and especially in the rainy season. I know without a good set of wipers on my car I can barely see in the rain and especially when its raining at night.
Clear visibility while driving is extremely important and can improve reaction times in poor weather conditions. In fact, according to a report released in June 2008 by sciencedaily.com, nearly a quarter of all automobile accidents occur in rainy and wet weather so making sure you have properly working wiper blades is important to help avoid accidents in poor weather conditions. By routinely checking your wiper blades and performing safety checks on your car you can help increase your safety while driving during inclement weather.
Since winter is not quite over yet here are some tips to stay safe while driving in the rain, snow, slush and ice:
• Conduct a regular walk around checking your lights, antifreeze, windshield washer fluid and wiper blades regularly
• Ensure your tires are properly inflated and have sufficient tread
• As the temperature drops keep your gas tank at least half full; the extra gas reduces condensation that can plug your fuel line with ice and stall your engine in cooler weather
• Create an emergency pack; items like a blanket, first aid kit, snacks (I have snacks on hand anyway!), bottled water, an ice scraper, flashlight and a bag of kitty litter .

I just recently tried out the new RainX Latitude wipers , a bottle of Rain-X X-treme Clean glass and plastic renew-er, and a bottle of Rain-X Weatherbeater 2-in-1 Glass Cleaner + Rain Repellent and I must say that I love them. The RainX Latitude wiper blades have a contoured design that fits more snugly to your windshield to help remove snow, ice, and rain more effectively. They were a snap to put on which is a plus for car challenged people like me.
The 2-in-1 glass cleaner and rain repellent is excellent. I am amazed at what a difference it makes when it is raining outside. In stead of the rain completely coating my windshield it sort of just beads up and rolls off which helps a great deal for visibility when you are in a downpour.

RainX Latitude Wiper Blades
Easy Installation
For use on either originally installed standard or curved style wiper blades
Pre-installed with small j-hook adapter and contains multi-adapter for side pin, large j-hook and bayonet wiper blade arms
Rain-X Latitude® Version -2 wiper blades fit I&L (Insert & Lock) and PTB (Pinch Tab Button) wiper blade arms
High Performance Wipe
Contoured design applies even pressure along the entire blade length
Specially blended graphite coated rubber blade delivers the ultimate smooth, clean, chatter-free wipe
Built-in aerodynamic spoiler significantly reduces drag, noise and wind lift
Ice Resistant Frame
Prevents ice and snow build-up through the elimination of exposed metal components
Durable, rubber-encased substructure increases wiper flexibility and adherence to the windshield in harsh conditions
I will now be a little more vigilant in changing my wiper blades, because it makes such a difference!  I didn't think that just changing your wiper blades would make such a difference.  It's nice to be able to see out the window without feeling like the outside is a hall of mirrors.
THIS GIVEAWAY IS NOW CLOSED!  THANK YOU TO ALL WHO ENTERED

On behalf of My Blog Spark and DoubleBugs we would like to give you the chance to win  1 Rain-X Car Care Kit . The kit contains: 1 set of Rain-X Latitude (for your make and model of car), a bottle of Rain-X X-treme Clean glass and plastic renew-er, and a bottle of Rain-X Weatherbeater 2-in-1 Glass Cleaner + Rain Repellent.
Here's What You Gotta Do!
All you have to do is visit  RainX and find a useful tip and come back here and comment on what you learned along with how often you change your wiper blades.
Leave me an email so I have a way to contact you if you win
Winners are chosen at random via Random.org.
For Additional Entries (please leave as an additional comment):
Tweet about this post
Follow me on Twitter
Blog about my contest and give me the link!
Put my badge on your sidebar


That's all you gotta do!
Contest starts February 23, 2009 and Ends March  9, 2009
Good Luck to You!
Congratulations to
Tina Sylvester who was chosen at Random

Winner of the $20 Safeway "My Choice" Card Giveaway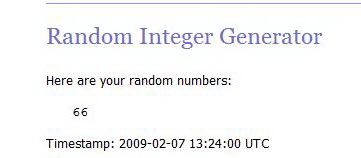 With Valentine's Day right around the corner, I always find myself looking for something different to give my husband. The traditional cards are fun but not unique and I am always wondering if I gave the same card to him the year before!
I just recently got to try out Snapily, an online photo service that uses special effects like animation and 3D to bring printed photos to life. They just recently came out with a great selection of Valentine's for your special someone. How fun would it be to bring out a little vixen in you, and take a few sexy pics to create a Valentine's Day Card he will want to hang on to? Grab your camera, set the self-timer, and take beautiful, and glamorous photos to add to any Snapily card. Choose the 3D effect to add depth to that pin-up pose, the morph effect to blend two romantic images together, or the flip effect to create your own strip-o-gram.

Besides Valentine's Day you can also create fun announcements, birthday cards, business cards, and you will surely get noticed. My favorite feature is the flip effect because it allowed me to put a picture of both the boys on a card. This is such a cute idea to send out  cards for any occasion. You have so many options that you can let your imagination run wild. If you hurry you will be just in time for Valentine's Day! You have until February 7th, for regular standard delivery and until February 11th for 2 day shipping.
THIS CONTEST IS NOW CLOSED THANK YOU TO ALL WHO ENTERED

The folks over at Snapily want you to be able to design your own fun greetings or special gift for someone so they are offering DoubleBugs readers $25 to use on your Snapily order!
So here's what you gotta do!
* Visit Snapily and have a look around and come back and leave a comment and let me know what you would choose and what idea you have for your project.

* Leave me an email so I have a way to contact you if you win

* Winners are chosen at random via Random.org.
For Additional Entries (please leave as an additional comment):
* Tweet about this post
* Follow me on Twitter
* Blog about my contest and give me the link!
* Put my badge on your sidebar
That's all you gotta do!
Contest starts Feb 6th, 2009, and Ends Feb. 23, 2009
Good Luck!!!!