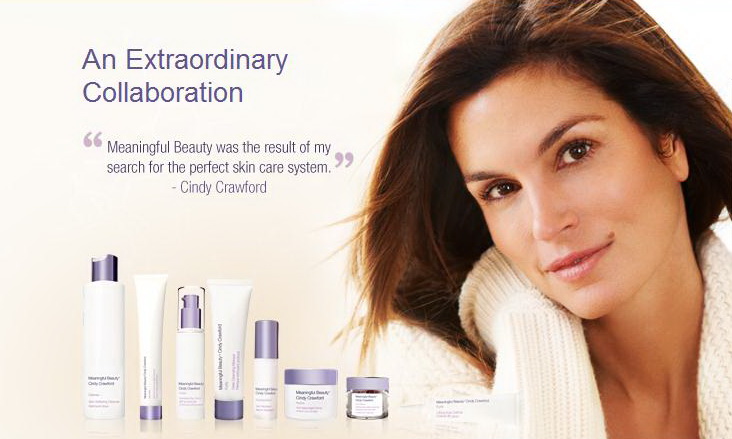 Since becoming a mom to twin boys, I rarely have much time to do anything that is remotely centered around myself.  They say you should take time outs, but that is a rare moment around here.  As part of that, I think that it is even rarer, that I look in the mirror.  There have been days in which I have forgotten to brush my hair, and I have even walked into the grocery store realizing I had my pajama pants on.
I have never been a make-up wearing girl, in fact I probably wear it once or twice in a given year.  Truthfully, I haven't paid much attention to the skin on my face.  Usually, when I am in the shower, I just use lather from my soap on my face and rinse.  Today, I turned 39 and realized that the dreaded 40 is right around the corner, and it makes me question just how things are holding up in this body of mine.  Looking in the mirror, I can see subtle signs of aging, like a few more wrinkles around the eyes, and my skin isn't exactly glowing like a 21 year old.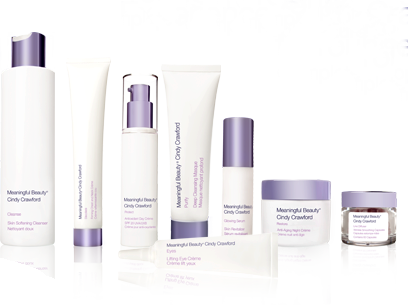 So, I have been asked to  participate in a four week Meaningful Beauty Program for my skin.  Meaningful Beauty is a simple five-step skin treatment plan to help boost your skin's resilience, and reduce the visible signs of aging.  Meaningful Beauty is designed to hydrate, firm and restore healthier and younger looking skin.
About Meaningful Beauty

With Meaningful Beauty®, Cindy Crawford shares her secret for younger looking skin.  This comprehensive skincare system was created by internationally acclaimed anti-aging specialist, Dr. Jean-Louis Sebagh.  Meaningful Beauty is formulated with a powerful super-antioxidant from a rare melon along with such skin rejuvenating ingredients as peptides, vitamins, minerals and marine extracts and can help skin appear radiant and youthful.
Included in my kit: Glycolic Treatment Pads ,Glowing Serum , Skin Softening Cleanser, Antioxidant Day Crème SPF 20 UVA/UVB, Crème de Serum , Lifting Eye Crème – Advanced Formula , Skin Brightening Décolleté and Neck Treatment SPF 15
I'm really excited to try Meaningful Beauty and to have an actual plan for my skin and hopefully it is something easy that I can follow, that doesn't take up much time in the morning or evening. Like I mentioned before, it is rare that I use much on my face in the way of facial care products or make-up, so it will be interesting to see if I notice any changes in my skin. So at the end of these next coming weeks, I will share with you my experience with the Meaningful Beauty skin care regimen, as well as my thoughts, about it's ease of use, how my skin feels, and if I notice any marked differences.
In addition to me being able to try Meaningful Beauty I was also sent an  additional kit to give to someone meaningful in my life.  I have decided to pass this other kit on to my Mom, who took care of me all my life, who still guides me in many aspects of my life and who is beautiful to me in every way. I am looking forward to sharing Meaningful Beauty with all of you.
**I wrote this review while participating in a test drive campaign by Mom Central Consulting on behalf Meaningful Beauty and received a 5-step treatment kit to facilitate my review, a second 5-step treatment kit to giveaway, and a promotional item to thank me for taking the time to participate.**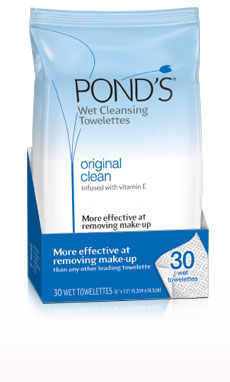 As a busy Mom, I am always looking for things that are more convenient and that saves time in my daily routine.  I have never been a huge make-up wearer but I do appreciate having a clean face, without having to do too much to myself.  I am always looking for new products that I can use that take less time.
I was given the opportunity to try out Ponds Cleansing Towelettes.  I usually hesitant to try out too many new things on my skin, since I have relatively sensitive skin, I have a tendency to steer clear of any harsh skin cleaning products.  So I opened up my package and it is resealable which is nice, which also means you can keep them handy in your purse as well.  I had just mowed the lawn and was all sweaty and felt grimy and used one of the towelettes and I could see the dirt that it  has removed from my face.
About Ponds Cleansing Towelettes
Pond's Towelettes remove up to 40% more dirt, oil and make up than other leading products and even waterproof mascara. The Pond's exclusive cleansing system, with oil and dirt trapping fibers, works like a magnet to lift away impurities in one portable step even without the use of water. Available in three varieties, Pond's Towelettes are hypoallergenic and dermatologist tested for a gentle Pond's Superior Clean, guaranteed or your money back!
What do they do?
The most gentle of Pond's towelettes, these combine gentle deep cleaning with effective make-up removal to whisk away dirt and make-up in one easy, portable step.
How do they work?
Pond's original clean sweep towelettes gently clean and remove make-up (including waterproof make-up) and impurities.
Triple Tea Antioxidant Complex

Chamomile

Vitamin E

Essential features:
Ophthalmologist and dermatologist tested
Hypoallergenic
Alcohol free
Safe for contact lens wearers
Ideal for all skin types, including sensitive skin
What I love about Ponds Cleansing Towelettes is that they are convenient, and I have no soap bottles, or washcloth and I can just pull one directly out of the package and clan my face.  The only thing I wasn't particularly crazy about was the strong flowery scent.  I would like to see one that had no fragrance at all.  I love that my skin feels clean afterward and would definitely use them again.
*This product was provided to me for free to try for review*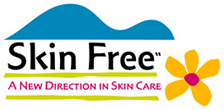 Both me and my boys have very sensitive skin, so much so that I have had to change the laundry detergent that I use in order to prevent theri skin from breaking out.  In the winter months I am combating eczema, which almost never seems to go away on its own.  I always have a hard time finding skin care related products that I can actually use, because half of them are loaded with fragrances and a at on of other stuff that can wreak havoc on sensitive skin types.
I received several wonderful items from Skin Free to review and I was a little apprehensive to try them out at first.  I received the Extra Moisturizing Liquid Soap, The Sweet and Smooth Sugar Scrub, and the Niaouli Scrub for Blemish Prone Skin.
The Sweeet and Smooth Sugar Scrub is absolutely fabulous on dry skin.  I used it in the bath on my elbows, knees, and on my face and I couldn't believe how good my skin felt afterward and not only that I didn't have any weird reactions to it, so that is always a plus.  You can use it sparingly on your face to slough away all the dead skin cells to leave your face with a nice clean glow. It has nothing weird in it either and when they say its fragrance free they mean it!  You know how some thing tout that it's fragrance free and it still has an odor to it, well this stuff doesn't and I like that.
The Extra Moisturizing Liquid Soap, is fabulous if you have your hands in the water often like I do when cleaning and working with my kids.  My hands tend to dry out in the colder months and sometimes in the warmer weather, so washing with this soap totally eliminated the feeling of having to put lotion on after I washed my hands.  I love the fact that all the moisturizing I need is in my soap and I don't feel like Im washing away essential oils in my skin when this is there to replenish it.  The package said that it is used for your face and rest of your body, but it can also be used as a good hand soap!
And for my blemish prone skin, I tried out the Niaouli Scrub and I love it!  Once a month it is inevitable that I get acne and here I was Naive to think that it would go away as an adult.  The Niaouli Scrub gently washed and cleans your face and helps to remove those excess oils that are culprit in causing acne.  Skin Free products felt so good on my sensitive skin and all of their prices are reasonable.  I know there are skin care products out there that claim to be free of irritants and hypoallergenic and my skin would beg to differ, but with Skin Free, I had no issues at all. This is some really great stuff if you or your family has skin issues or eczema prone skin.

Would you like to try Skin Free for yourself?
Skin Free and DoubleBugs would like to offer you the chance to try out Skin Free products with a $30 gift certificate!
Here's What You Gotta Do!
*Mandatory Entry Requirement* All you have to do is visit their site and come back here and tell us about your skin woes and what products you would like to try from Skin Free!
Additional Entries
Tweet About thie giveaway
Add me to your Twitter
Blog about this Giveaway
Add Me to Your Technorati favorites
Blog about this Giveaway and Link to Me
Contest Starts July 17, 2009 and Ends August 12, 2009
Good Luck!

Acne and pimples can be a real pain and inconvenience when trying to look your best. I have always gotten those obligatory pimples that come with "that time of the month" but I guess I was all too naive to think that when I became an adult that they would magically disappear.  Well, I was wrong and even though I don't care as much now when I get a pimple as I did when I was a teenager, they are still a real pain.
You can always feel a pimple coming on, like the day before your meet and greet with someone important, when you have to smile and look nice for the camera, or the night before your wedding.  Sometimes it's like they have a mind of their own, and decide that it's pay back and pop up on the end of your nose like rudolph.  You head into the bathroom, armed like Tim The Toolman, with your seven different creams, washes and scrubs in hopes of washing them away.  In my experience and only because I have sensitive skin, all those creams can sometimes do more harm than good.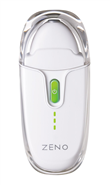 I was given a Zeno Mini to try and it is a really cool little device designed to help when that dreaded pimple decides to pop up.  Basically it is a little handheld device that uses the science of heat to help your blemishes disappear or fade significantly within 24 hrs.  Clear Point technology as it is called, delivers a dose of natural soothing heat to the blemish that kills the bacteria that causes pimples to worsen. I was a little skeptical at first when I saw how little this things was.
So I decided to give it a try and never in my life had I been more excited to get a pimple LOL!   I ran to get my Zeno Mini, giddy with excitement, and turned it on.  My boys were dazzled by all the lights on it and the fun beeping that reminded me of a video game, but after it warmed up, I was ready to start zapping.  I wasn't sure what to expect with my first use, but the heat that the Zeno Mini delivers felt great.  Zeno is most effective on blemishes that are just starting, below the surface of the skin. If you know anything about the start of a blemish,  you know that they tend to hurt especially if you get ones on your upper lip.  But after using the Zeno Mini once the pain that I experienced actually had lessened quite a bit.  After a second treatment and about fourteen hours later, I could barely tell I even had a pimple! I don't know how well this works for other people. as each person is different, but for me I was very pleasantly surprised at how effective it was.    Not only that, I didn't have to hang over the sink using creams and washes, and I could sit right in front of the tv while zapping my pimple.  I love that the size is small and can fit in your purse.  You can zap blemishes anytime, all you need is your Zeno Mini and 2.5 minutes!
I also wanted to mention that if you have sensitive skin, the Zeno tends to leave some redness where you treated the pimple but that faded for me within an hour, but everyone's skin is a little different.  So I would try it before going to bed, that way if it leaves some redness you can sleep it off.
The price of the Zeno Mini ($89)  might seem a little daunting and the tips ($18.99) on it should be replaced after approximately 45 uses, but I think for the convenience, it may well be worth the investment.  I don't think it is a miracle cure if you have acne and as with anything, it does have its limits, but seems to be very effective when you have the start of a pimple, at least in my opinion.  I will definitely keep this little beauty in my purse, so I will be armed with zit zapping power when the inconvenience of a blemish arrives.  The key is to get them early and the blemish might be a little less problematic.    All in all, I think it is a useful product if you tend to have the occasional pimple, and definitely a modern convenience.  I just like the fact that it is easy to use, I can use it anywhere, and if it's going to work, it works quickly!  The Zeno also comes in a bigger version, but I prefer small and discreet. Definitely check out a Zeno and get zapping!