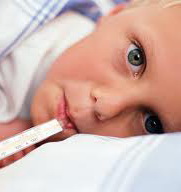 Sometimes when you're in the middle of what seems like a whirlwind of things going on, you think about some of the strangest things.  This week, one of my boys got very sick and ended up at the hospital.   While waiting in the hospital room, I heard nurses and doctors talking about signing off on meds, dispensing them and so forth….   As consumers we see the tail end of the pharmaceutical manufacturing and distribution process, the part where the medicines actually go to the patient.  Given the mountain of regulations around dispensing controlled substances and medicines, the whole process from start to finish has to be monitored and controlled.  From the production facilities all the way to the dispensation to the end consumer, every box, every case, every little bottle, every little pill that moves on the conveyors has to be tracked, monitored and accounted for.  Every little piece of the distribution puzzle has to be tracked, documented and monitored.
The complexity of managing that kind of tracking and processing is simply mind boggling.  With the advent of modern computers, there are pharmacy automation systems to handle all this stuff.  I have no idea how all these things were was done before computers were around.   Probably with an army of people to document everything, and a mountain of paperwork to go along with it, and a level of inefficiency that makes the government look lean and mean in comparison.
We take this stuff for granted, the medication is just available at the pharmacy or hospital when you need it, but when your child is struggling to catch a breath and that medicine is going to be the difference between a good or a bad outcome, you appreciate the work that has to happen behind the scenes to make it possible.