Fiber is one of those things that is important for our bodies, but let's face it, most people rarely get enough of it in their diets.  You hear it all the time "eat more fiber," it's essential for good health.  Fiber is found mainly in fruits, vegetables, whole grains and beans.  When I think of fiber, I think of poop.  Really, who doesn't think about that first?  It has its other health benefits, but I have always heard, you need more fiber to keep yourself regular.
With the new year, comes all the promises of a healthier lifestyle, and better eating habits.  I am always gung ho in the beginning, but eating the right foods, isn't always easy or very tasty.  When you are out of the habit of eating the healthy foods, everything good for you, is less than appealing.  Let's face it, lettuce leaves don't taste like much, unless you have cheese and dressing on it.  And eating fiber, is just as bad as the lettuce leaf, if you don't jazz it up with something it tastes like cardboard or wood chips.
Fiber Facts

Most people need 25 to 30 grams of dietary fiber each day, but most of us get only 12 to 15 grams a day.

One daily serving of FiberChoice® – just two chewable tablets – contains 4 grams of dietary fiber.

Fiber is typically associated with regularity, but fiber is also important for overall digestive and full-body health.

FiberChoice® should be taken every day as part of an ongoing effort to live a more healthy life.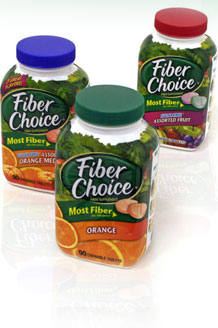 I always try to offer the boys fruits, vegetables and whole grains to ensure that they get enough fiber in their diets.  One of my boys has always had problems with constipation, so I have always tried to give him things like prunes, and encourage drinking lots of fluids.  I am always looking for easy additional ways to add some fiber in my diet and his.  I recently had the chance to try Fiber Choice, which is a fiber supplement.  My initial thought, when I read the bottle that said, sugar free and fiber supplement, was that this was a bottle of compressed taste free lettuce leaves.  But to my surprise, they actually tasted really good and are easy to take at any time during the day.  The recommended dosage is two tablets.  I started with that and found that I did get a bit bloated and gassy and I just reduced the serving to one and a half tablets for about a week to let my system adjust.   Each chewable tablet is scored down the middle so it makes it easy to break them in half and I also started giving my sons half a tablet daily, and my husband takes two in the morning.
Because they're chewable, FiberChoice® tablets are the fiber supplement you can keep anywhere, take everywhere – at your desk, in your gym bag, in the car, in your suitcase, in the kitchen counter – wherever it's convenient for you.

Inulin: A natural fiber source.

One daily serving of FiberChoice chewable tablets – just two tablets – contains 4 grams of inulin, an all-natural dietary fiber found in fruits and vegetables. Inulin is a unique fiber source that helps boost calcium absorption.*
We now make taking fiber a daily part of our routine. My husband hardly ever eats a vegetable or fruits for that matter, so this is also a great alternative, and helps to get at least some fiber in his diet. We recently stocked up with the 220 count bottle from our local Costco, and plan to keep up with the daily routine of taking Fiber Choice. A little more fiber in our diets can only help in maintaining our health and keeping our plumbing in order.  To learn more about Fiber and it's benefits you can follow @FiberChoice on Twitter or visit their website at http://www.fiberchoice.com
"I wrote this review while participating in a blog tour by Mom Central Consulting on behalf of FiberChoice and received a coupon to facilitate my review and a gift code to thank me for taking the time to participate."
I have recently decided to embark on an adventure to change my eating habits. I am not quite gung ho yet, because I simply dread taking that next step. I know that I will go through my standard three week sugar and no bad food withdrawal before I will even remotely feel like I am human.
Exercise sucks for the first few weeks, and even then I often find myself praying for my one hour to be over. You know you do it too! It isn't fun…and the people who say its fun are usually the people who are twigs. I don't enjoy it, and yes it may be mind over matter, but it still sucks.
Eating the actual healthy fruits and vegetables isn't really all that bad, since I usually like them. But I think my taste buds are dead from all the processed crap that I eat. A piece of fruit doesn't even remotely taste sweet at all. When I was feeling my best before I had the boys, I was working out and feeling great. Id go for an apple and it tasted like chocolate.
Eating healthy is difficult, because it costs more, and meal preparations take longer. Eating out of a box is certainly faster, but it isn't the greatest for your body. And I think maybe there is a big conspiracy between health insurance companies, the grocery stores, and fast food chains. There aren't coupons for lettuce or tomatoes, I can go to McDonalds and buy a full meal for 5.00, yet if I fix a healthy meals I spend way more. It's all ass backwards. We all need to go back to living off the land, like I can envision myself hunting and gathering in the woods, in the freezing weather.
So my taste buds are dead, and I need to get them back in order, to where bad food tastes like crap, and the healthy stuff tastes good again. I'm praying for the motivation and the will to pass up my favorite chocolate and go for the apples. Wish me luck! I think I can, I think I CAN, I THINK I CAN.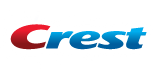 About a month ago I mentioned that I was part of the Crest Pro-Health Complete Rinse test drive.  I have been using the rinse for the past few weeks twice a day to see if I noticed a difference in my overall oral health.  I was excited to give it a try because most mouthwashes I try, are overly strong and tend to burn my mouth and I wind up rinsing with water immediately after, and that sort of defeats the purpose.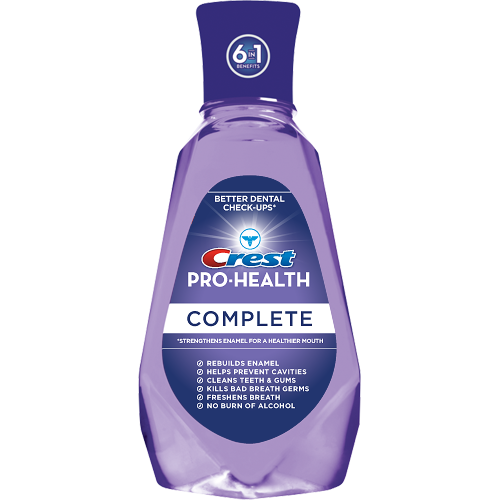 Crest Pro-Health Complete Rinse gives you six benefits in one rinse, for a more complete way to get better dental checkups.*vs. brushing alone.  It is designed to:

Rebuilds Teeth Enamel
Helps Prevent Cavities
Cleans Teeth & Gums
Kills Bad Breath Germs
Freshens Breath
No Burn of Alcohol
After giving it a try, I actually looked forward to using it daily. My mouth has felt cleaner and fresher and the best part is, that I can tolerate swishing it around in my my mouth for longer than 2 seconds. A couple of times I goofed and ate something immediately after using it, because you are supposed to wait at least thirty minutes before eating anything after using the mouthwash.  I also didn't notice any residue on my teeth.  Overall, I like it and will continue to make it an active part of my oral health care regimen. I like feeling like I am doing something extra, to make the visits in the dentist chair a little shorter. Crest Pro Health Complete Rinse, will help slay your dragon breath and not turn it into fire!
"I wrote this review while participating in a test drive campaign by Mom Central on behalf of Crest and received a sample to facilitate my candid review. Mom Central sent me a gift card to thank me for taking the time to participate."

Going to the dentist is admittedly not one of my favorite things to do.  I will sheepishly admit that, I haven't been in awhile because I am scared to death of all the poking and prodding that you inevitably go through in the dentist chair.  You would think that my rear end had legs because, I could scoot right out of the chair.  To avoid any additional length of time in the chair, I try my best to keep my mouth in somewhat good order.
I am a regular flosser and daily tooth brusher, but I rarely use any type of mouthwash or rinses unless maybe I have eaten an onion or my breath doesn't feel so fresh.  In all honesty, I avoid mouthwash because most of them tend to feel like they are out to burn my mouth till it goes numb and kill my taste buds instead of my bad breath.  I have tried many a mouthwash and had to rinse with water right after, eliminating any effectiveness it may have had.
I was recently invited to participate in the Crest Pro-Health Complete Rinse Test Drive.  As part of the campaign I will be using  Crest Pro-Health Complete Rinse twice daily for the next month and sharing my overall experience with you!
Crest Pro-Health Complete Rinse provides six benefits in one: re-builds enamel, helps prevent cavities, cleans teeth and gums, kills bad breath germs, and freshens breath  for a more complete way to get better dental checkups
vs. brushing alone.  And the most appealing aspect of  this new mouthwash is the fact that it doesn't have that burn of the alcohol that most mouthwashes have.  I am most eager to try it out for that very reason.  Hopefully, I can share with you, that I can still feel my mouth after using it, and arm myself with another line of defense, to avoid any extended visits in the dentist chair.
"I wrote this review while participating in a test drive campaign by Mom Central on behalf of Crest and received a sample to facilitate my candid review. Mom Central sent me a gift card to thank me for taking the time to participate."


There is one topic that is hard for anyone to talk about and that is rape. It is such a violent and senseless crime and having a line of defense is always a welcomed thing. This is one of those things that made me say "now that is a great idea!"
It reminds me of the ink on stolen money concept but this might hurt a little more!  Talk about getting caught with your pants down!
A South African doctor has invented a female condom with teeth. Yes, you read that right, it has teeth. How it works is, the woman inserts the latex condom like a tampon. Rows of jagged (ouch!) teeth-like hooks line the inside and attach on a man's apparatus and well you can imagine.  The thing looks like something out of science fiction  lol.
Once those teeth like things get in there, only a doctor can take it out. It certainly says, here is the guilty party, but I can see where this may have some down sides. The main idea behind this specialized condom is that a woman can wear this out on a date with a new person or when she is in an area she isn't familiar with. There have been many times where I have felt leary about my surroundings and felt unsafe. The world isn't as safe anymore, so I can see why you would want to protect yourself.
I can see a few minor drawbacks and how it could be abused in some ways.
How bout the angry girlfriend or wife getting back at the cheating husband? I can only imagine the story here. Wild thoughts are swirling through my head now.
Or what if you forgot you put it in there and then well the innocent one night stand?
It might have it's downsides but for the most part it is a really awesome invention.
I would love to hear your thoughts!
More on the female condom with teeth can be read here.
Well we are getting sick again, and I am never leaving the house.  I told my husband that the parties we went to over the weekend were prime breeding grounds for some kung foo goo, I knew the boys would get something.  I know we can't live our lives in a bubble, and I am not a paranoid person.  But I just hate that almost every time we go out to gatherings one of them comes home sick and then we are all sick.
The scariest part about this time, is that one of my boys has a high fever and he is under tons of blankets and still shivering.  I always worry especially since when he gets sick his asthma kicks in.  With all of these swine flu cases it always concerns you as a parent.  I'm praying this is just a passing virus.   Off to take care of my babies!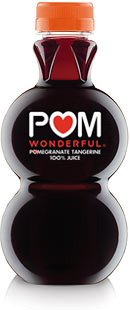 I recently was given the opportunity to try Pom wonderful juice.  I had always walked by the refrigerated beverage aisle and often saw those fancy looking shaped bottles of pomegranate juice but never actually picked on up.
I was really excited to try this juice because I am always hearing about the antioxidants in pomegranates and benefits of them in your diet.  I don't know if its all true, but I thought I would give it a try to see if I actually like the flavor of it.  I vaguely remember trying the actual pomegranate fruit when I was younger and just remember it being these little tiny bead like fruits that came from it, that you could eat.
The juice itself was a little tart for my liking and is probably meant to drink in smaller amounts.  It isn't a beverage that I would just guzzle down on a hot day, I don't think.  They have some flavor combinations such as pomegranate blueberry and one with tangerine too.  I actually really lliked the pomegranate tangerine and had no trouble finishing off the bottle.  The tangerine in it seems to negate some of the tartness making it something I might readily go to if it was in the fridge.
All in all I would say the juice is good in small amounts but it is definitely a little tart, but if you are one that likes a little of that than Pom Wonderful may be something you might like to try!  Even in moderation you can still get some of the health benefits from drinking it without downing an entire bottle.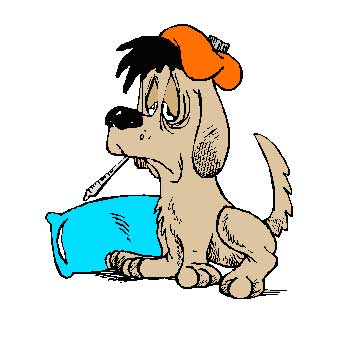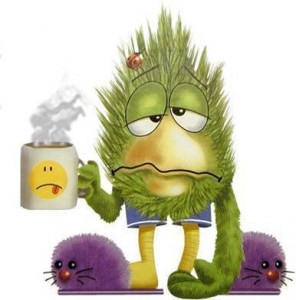 Today was a beautiful day but all of us are sick. It never seems to fail that when the weather changes we all get sick. I am hoping to get some much needed sleep tonight so I can actually function in the morning. When the boys are sick it seems like I am waking anywhere from 6-7 times in the night. My poor little bubs can't seem to get comfy and when you can't breathe through your nose, it just makes matters worse. The boys were a little crankier than usual but they still wanted to play outside.  I lnow that when I am miserable, all I want is my bed.  I never know if I should be keeping them sort of quiet or let them just play. We decided to let them go out but I think the boys overdid it. I just hope that this crud  goes away soon so we can enjoy the warmer weather!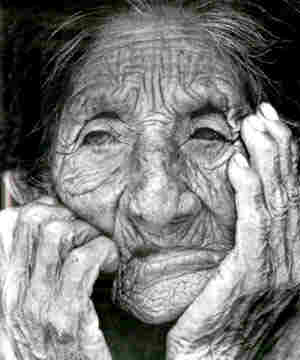 That big phrase, that nasty sounding, I am doomed phrase that lingers in women's ears who are heading on their journey to have their first child or maybe thinking about having another.  I am one of those moms that would really like to have just one more little bundle to complete our family.
I just turned 36 last month and I cringe when I say the number, simply because I have been preconditioned to think that the eggs in my ovaries have suddenly become fossilized.  I hear about all the chances of having a baby with downs, I think it is like 1 in 400.  I hear that I may not have any eggs left, or my chances of having twins is greater (been there done that!).   As a patient, I am now viewed as high risk, and feel like if I set up an appointment I should have my knee highs on, my dentures in, and walking with a cane.
I will definitely be considered high risk because of my pregnancy with the boys.  I survived many scares, 16 weeks of bed rest, 8 of those weeks in the hospital, 18 days of the the boys being in the NICU, and still livedto tell about it, so I think that being 36 is really no big deal or is it?
I know that there are some risks, but seriously are they so much greater than some of the normal risks that come along with pregnancy.  I can remember a my Maternal Fetal Medicine specialist who I nicknamed the spaz, because I thought that it was his job to scare the babies out of me, rather than keep them in.  In retrospect I know that he was just covering his butt.
The fact is, I am probably at some risk due to my age, but I still have the energy to run after my twin 2.5 yr old spitfires, get my house cleaned (well sort of), manage the meals, and eventually I may have be cheerleader at the local sports field.  And despite all the nay sayers, I really would like one more sweet baby (hoping for a girl), so I can experience the wonder of it all just one more time.
So ill leave the archeologist to find the fossils and hope that my eggs aren't among them!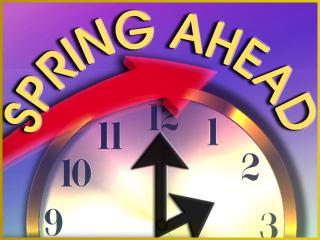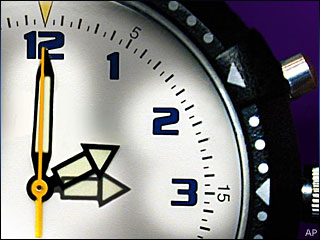 As an adult Daylight Savings has just always been just a minor nuisance and I would always get caught up with my sleep at some point.  But since having children it has taken on a whole new meaning.    Not only so you lose more sleep but it seems like kids have an even harder time adjusting to the time change.   Everyone is in a cranky mood, including mommy and it just isn't much fun.
There is one good thing about the up coming time change and that is that daylight sticks around longer so the kids can be outside playing.   I can hardly wait for the warmer weather that comes along with it so we can be outside taking evening walks as a family.   The boys have always  slept a million times better when they can get out and have a huge energy release.   I have had enough of the freezing cold, dreary skies, and brown grass.
This weekend we Spring forward, so now what?   I have found one very good method to helping the boys adjust to the time change.  It seems like the week leading up to it their sleep gets out of whack.   Just last night they were up at 4 am, so it is pretty obvious that their sleep rhythms are already sort of shifting.  Its weird, but I swear that the upcoming time change is to blame for this.  My two are on a very regular schedule so a big change can just have drastic effects.  My husband and I in the light of losing and hour have developed a 10 min a day move back.  Every night the week leading up to the time change we move them forward or back 10 minutes each day (in this case back 10 min).  Not only has this worked great, it is such a gradual change that the boys don't even notice the difference.  Then by the time Sunday evening rolls around we are already adjusted.
You may experience some mild crankiness the first day or two in the week of the time change, but it is nothing compared to just moving them an hour all at once.
So, get ready to move your clocks forward!  I have my favorites about moving back (the obvious extra hour of sleep!) and my favorites about moving forward (warmer weather is coming!).  Cmon Spring!
Did You Know?
Analyzing 20 years of data, scientists in Sweden found that the number of heart attacks typically rises 6 to 10 percent for the three days after clocks jump forward; the day after the clocks are set back each fall, heart attacks fall by 5 percent. A lack of sleep may be to blame for the danger. Other studies have shown that chronic sleep deprivation is hard on the heart. This year, hit the sack early after resetting your clock. But you may not have to fret about your bedtime forever. The Swedish statistics suggest that people over 65 are less apt to be harmed by the time change — perhaps because retired folks are less tied to the clock.
This is a convincing reason to sleep in!