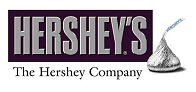 With the holidays only weeks away, I find myself thinking about family get togethers and preparing for Santa's arrival.   As a child, I looked forward to waking up on Christmas morning and finding that presents were left under the tree, and my stocking was stuffed.  It was inevitable that I woke up well before my parents were ready, so they always allowed me to have my stocking, while I waited for them to get up.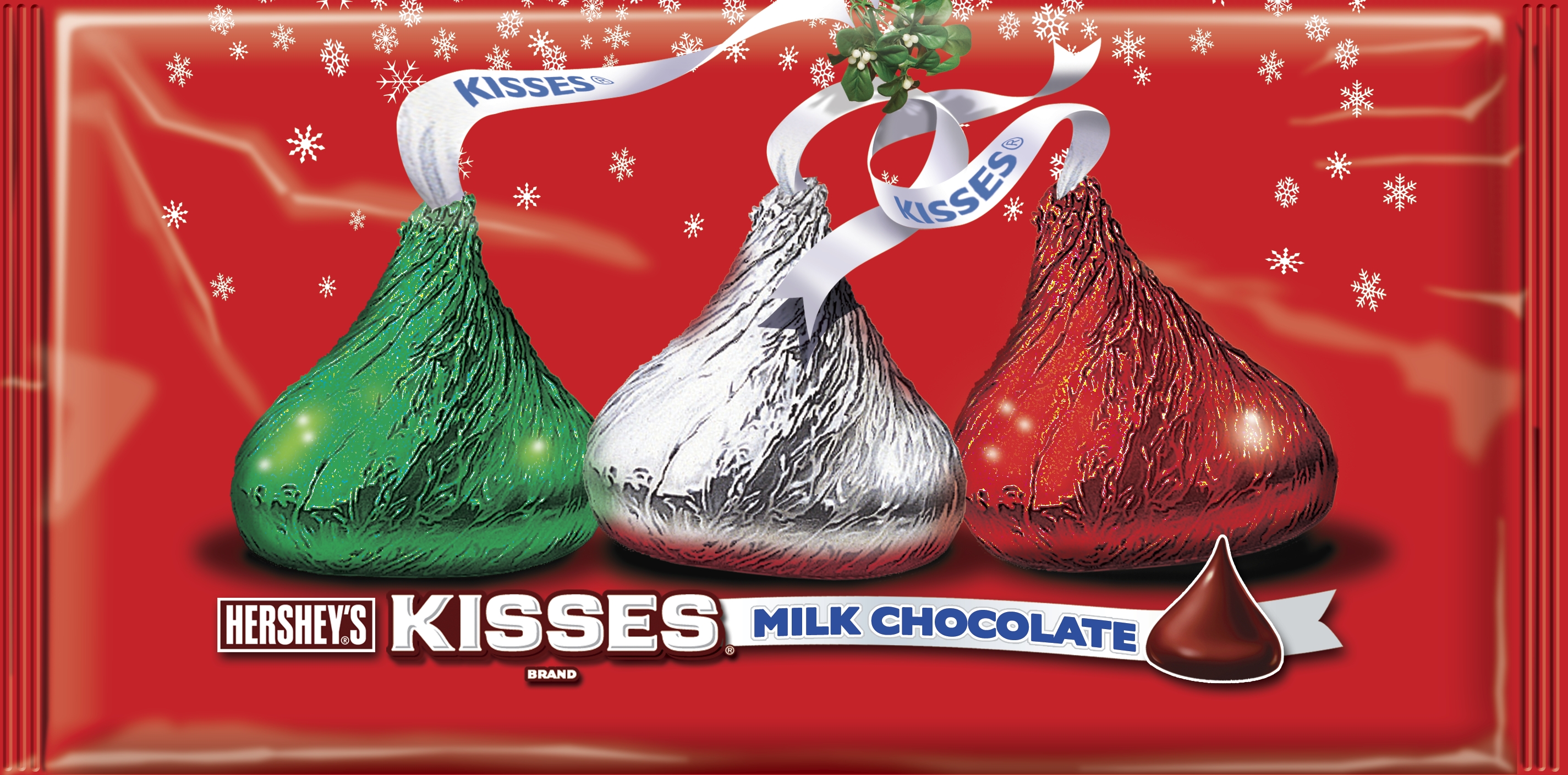 My stocking was one of those things I looked forward to the most.  I had the kind that stretched to two times it's length, which allowed for maximum stuffing.  I found things like flavored lip gloss, things for my hair, and plenty of sweet treats.  Among my favorites were the big plastic candy canes that had Hershey's Kisses in them all wrapped in shiny red and green foil.  To this day, I always buy them for the holidays and keep a small dish filled with them.  They are always included in the stockings that Santa leaves for the boys.
This year Hershey's has great stocking stuffers to help fill those stockings with classic favorites and some new holiday treats this year.  Favorites such as Hershey's Kisses,and new sweet treats like   Hershey's Cookies 'N' Crème Santas,   Hershey's Kisses Brand Solid Milk Chocolate Santa Hat,  Rolo Reindeer Cane, and  Hershey's Pot of Gold Truffles Sampler.   Even if it isn't a stocking you are filling, you can have little treat stations around your house for entertaining or just because.  I have fun little Santa dishes set up around our house with Hershey's Kisses and Rolos.
We had the chance to try some of their newest additions and we loved the  Hershey's Cookies 'N' Creme Santas (I had mine with a class of milk  yummy!), and our favorite classic Rolos which my boys ate most of.  Some of these will surely be included in their stockings on Christmas morning.  Hershey's has always been in my family as some of our favorite brand treats, so you can't go wrong with about anything you try.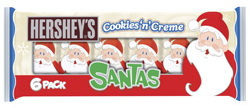 This year The Hershey Company would like to treat one of my readers to a holiday stocking filled with a variety of festive and yummy treats, so you can create your own sweet memories this year!
One Lucky reader will win A Stocking stuffed with these goodies!
Rolo Reindeer Cane (3.44oz)
Hershey's Milk Chocolate Santa (1.2oz)
Hershey's Cookies 'N' Crème Nutcracker Moulded Bar (3.5oz)
Hershey's Pot of Gold Truffles Sampler (1.05oz)
Reese's Peanut Butter Trees (10.8oz bag)
Here's What You Gotta Do
(Mandatory Entry Requirement)

Visit http://www.hersheys.com/celebrate/holidays/ and tell me something that you would like to try or something you love on their site and list your favorite Hershey's treats and traditions.
Additional Entries
Follow me on twitter
Tweet About this Giveaway
Subscribe to my feed
Contest starts Monday December 6th, 2010 and Ends Sunday December 12th, 2010
Winner will be chosen at random
Good Luck!!!
***Hershey's provided me with product samples to try to facilitate my review, all opinions expressed are that of my own.***

So this is the weekend that it decided to get cold and the weekend in which we headed to the tree farm to pick out our Christmas tree.  At first I wasn't sure how this was going to go since I am sick and the boys seemed a little cranky.
It all started out ok but then one of the boys saw a tractor and well, that seemed to be the primary focus.  He wanted to sit in that tractor and that was all she wrote.  The guy sent us over the the hill way over yonder for the taller trees.  We wanted at least a 9 ft tree since we have vaulted ceilings.  We went to where he pointed and the tallest one was 7 ft.  I am now frozen, and the boys aren't cooperating.  The one who wanted the tractor decided to stop moving, throw his hat on the ground and proceeded to scream.
Meanwhile, my husband has the other on the little tree cart, and they are bouncing through the hills.  I wave back and say i'll be right back to see if we are in the right place.  I find an old guy and he says, "ok see the opening there, make a left….head to the second douglas fir sign, you'll see small tiny white pines, head back to the neighbors fence line and there's about 40 trees there."  By now I can't feel my face so what's a little more cold?  So we head off into the hills one more time, and find the patch of 40 trees.  They were basically tall sticks with a few sprigs.  So I had resigned ourselves to a much smaller tree.  We head over to the 7 ft trees and I look at the price and its $50.  They had some premium frasier firs already cut, smelled phenomenal and they were 10 ft or taller up front.  For the extra $30, my husband says, lets just get the one you really want and be done.  I think we had all had it by now.  The years previous we were able to find a tree with no problem, but I guess they all had been cut.
They packed up the tree, shook it out, and put a hole in the bottom and we creatively tied it to the roof.  We began our hour drive back and I prayed the tree wouldn't fly off the roof.  Even though I knew it wouldn't go anywhere, my dear husband pulled back the cover to the sunroof so I could babysit the tree.  I could see it, but if it did come undone, it's not like I could catch it.
I spent the day Sunday decorating and getting ready for Santa.  The tree turned out beautiful and now Santa can come to our house.  I love the magic of Christmas!
So now that we are staring December right in the face, I am finding myself in a typical yet slight panic to get everything ready.  Today we put lights on the house so Santa knows where to find us.  I explained to my three year olds that this is how Santa finds our house to bring presents. What was I thinking when I signed this binding agreement which now means I have to put lights on my house every year?
Next week we will head to the tree farm and usher in Christmas full force.  I ventured into the local mall this weekend and I had expected much bigger lines, but surprisingly I could actually look at stuff without being butt to butt and shoulder to shoulder with some complete stranger.  I was mainly there to find some more clothing for the boys so I am not running out of pants before the end of the week.
We are also heading down the potty training path.  We waited to potty train and we weren't in a particular hurry to get it done.  We figured that the boys would sort of let us know.  Today, they did great and only had 3 accidents between them.  I treat jar stuffed with dollar toys and gummy candies, does wonders.  They have wised up and will go to the potty even if they just went 15 min ago  lol.  So we have restricted potty treats to once and hour.
Do you ever just feel worn out before you even get started?  I love the holidays but wish I could wiggle my nose to get it all done.  Where is Mary Poppins when you need her?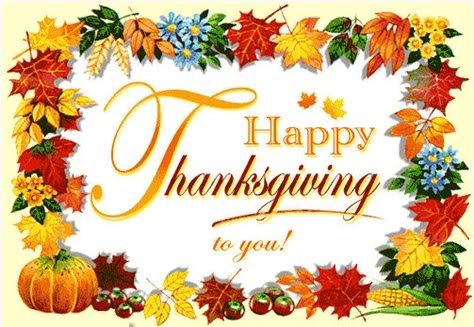 As we express our gratitude, we must never forget that the highest appreciation is not to utter words, but to live by them.  ~John Fitzgerald Kennedy
Although we didn't get to spend Thanksgiving with our bigger families, we still gathered around the table and had a wonderful meal.  I began the dinner by telling the boys that I was thankful for having them and their daddy, for the roof over our heads, the food on our table, for our dog and cat.
I asked them what they were thankful for and I got the cutest responses, and although I wasn't sure that they totally knew what it meant to be thankful, I wanted to start this tradition.  One of them was thankful for his fork and for the television  lol.  The other was thankful for marshmallows, his turkey, and his fire truck.
I hope that you and your families had a safe, happy and healthy Thanksgiving.   There is always something to be thankful for, no matter how big or small.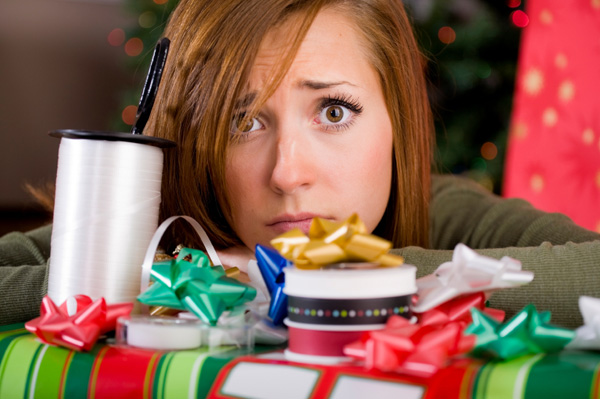 I had to go out and do a little shopping for the boys for some dress socks and dress shirts for a wedding that we were attending over this past weekend.  Typically, I love the holiday season, because with it, comes baking, and all the fun aspects of preparing for them.
Over the years it seems like the push to get holiday merchandise on the shelves has become a top priority for retailers.  I am all for getting a jump on your planning but Christmas in September????  I haven't even gone to the pumpkin patch to pick out a pumpkin for Halloween yet, my boys don't even have a costume.  I seriously think that we are all stressed enough without rushing our minds and pocket books into the hustle and bustle of Christmas shopping.  Does anyone really want to buy holiday bobbles and garland even before the leaves start to change or have I missed the bus on this one too even if you have a steal of a coupon?
I am almost getting to where I want to run far away from stores that have Santa one aisle over from the bulk bags of Halloween candy and the goblins and ghoul decorations.  Don't they realize that they are overwhelming us, stressing our already hectic lives and making it a chore rather than something to enjoy?  I need to go grocery shopping tomorrow, so can you please hide the twinkling lights and keep the fah lah lahs on mute, maybe just until I don't have to wear shorts anymore and the trees outside show a hint of Fall?  Pretty Please?
I just wanted to stop in and wish everyone  a safe and Happy 4th of July.  We spent the morning at a local parade and then headed off to do a little grocery shopping.
We decided that the fireworks were a little too late for the boys this year.  We had originally decided to take them tonight but it was sprinkling and they were crabby despite their late 2 hr nap.
I did a little dress shopping for Blogher and after trying on about twenty different items, I left with two dresses neither of which I really liked.  I bought them because they had all of them on clearance and I was afraid I would be without something if I didn't at least have a backup plan.  What I would like to know is…why does everything have to be a sack if you are a little overweight.  Nothing has any shape to it, and everything looks like draperies.  I am in a size just above the normal racks at the store, and suddenly I am grandma who has to wear prints the size of Texas!  Cmon people I also like to be in style regardless of my waistline.  Pfft!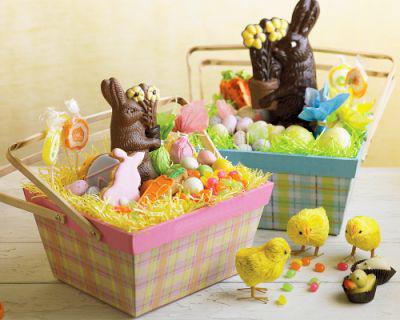 Today was a beautiful day and the weather was so incredibly nice. While I was out putting a new screen in our sliding door ( yes folks I am a handy woman)  because I got so sick of my screen flapping in the wind that I decided to do something about it and it dawned on me that Easter isn't too far away (thinking about two things at once).
Last year the boys were semi into the whole Easter thing but had not completely grasped the concept. We took them to our church Easter egg hunt which they divided into ages, and the boys got a few eggs and were happy. This year they definitely seem to get the concept. I can hardly wait to go to the local egg hunts because I know they are going to love it!
So I got to thinking about what to do for their Easter baskets this year. I am not a huge fan of overloading them with candy and I like to sort of cater to their interests when I am putting together their baskets. I thought I would give some ideas that they seemed to love last year, and I may go the same route this year.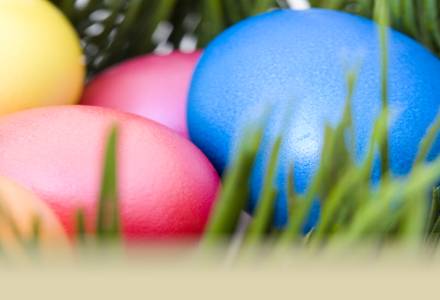 1. Sidewalk Chalk: This is especially exciting for toddlers because they get a big kick out of drawing on the driveway and sidewalk. With the warmer weather this is a perfect family activity and it gets you outside.
2. Magna Doodles: Last year I found the cutest little travel Magna Doodles that were shaped like and Easter egg, the boys still play with these and they are perfect for car travel as well.
3. Hot Wheels: My two love these things! We have a whole bucket devoted to hot wheels and they are always playing with them.
4 Stickers: I found these little activity books, but you can but a small blank notebook and draw pictures to put their stickers in a scene or just let them stick away on blank paper.
5. Stamps: I like the washable inks that are non toxic and kid friendly. You would be surprised how much kids love these. My two love to get their hand stamped and the washable stuff comes off in the bath or comes off your walls easily.
6. Bubbles: Kids always love bubbles and again are a perfect thing to entertain them outdoors.
7. Outdoor toys: A frisbee they can try and toss around i perfect, or a jump rope. I found this neat little ball that has a parachute inside, and when you throw it up the parachute opens. The boys love this thing.
8. Plastic Eggs: I will buy some candy but then get fun kinds of eggs to put it in. My two loves all the different eggs, like soccer ball, and character eggs more than the candy that was inside them.
9. Bath toys: Any small bath toys are sure to make them happy and my two love their bath time
10. Crayons: I buy the bug chunky crayons that are easy for them to grasp.
11. Small little books: I found a few of these that are tiny but perfect for little hands
12. Spinners with lights: I found a couple of fun Easter ones and they are sure to entertain.
13. Playdoh
14. Little figurines:  Fisher Price has some cute ones and I just found the Little Einsteins (gonna be a huge hit!)
These are some ideas to get you started, and there is so much more you can do without overloading your kids with sugar. I like things that are more useful and encourage them to play and use their imagination. I always have some goodies in there for them, but they really like getting things they can actually play with. Leave me some of your creative Easter basket ideas!