I am popping in to tell you all hi, I am deep in the throws of remodeling our laundry room.  I got a wild hair and decided to throw some paint on the walls in the house in several rooms including the laundry room.  I have been spending way to much time on pinterest and as a result I am reorganizing most of my house.
In the last week I have added shelving in our coat closet and put all the hats gloves, umbrellas etc in their designated baskets off to the left side.  Before I started, there were things smacking me in the head and I feared for a person's life if they opened up my closet!  Here is a picture just to give you an idea.  The shelves give me a much more feasible option for storing our things, and the boys can reach for their own hats and gloves, because before I needed to get them up on the top shelf.  Now I can store our surplus toiled paper and paper towels up there, and I still have mostly and empty shelf for more storage, but I kind of like the emptiness!
So you can see its a nice addition for my sewing things, and picnic throws etc that we will be needing soon enough!  I will have to share my laundry room redo.  Right now everything is a disaster with laundry baskets, sorter, shelves, paint buckets, and tools everywhere in there.  I can't wait to have a nice new place to do my dreaded laundry since I feel like I live in the laundry room.  It is a major thoroughfare for everyone.  We go from the garage through the laundry room to the rest of the house, so its get a lot of traffic.  Currently the floor is turning yellow after 10 years of walking on it and that doesn't come off.  It is the cheap sheet linoleum that is paper thin, so I will be laying a nice new floating tile floor.  I can hardly wait.  The white walls will be getting a splash of color, I will be hanging cabinets above the washer and dryer and possibly putting a folding station in.
So, if you are wondering where my blogging has gone, its all in my laundry room and house at the moment.  Hopefully I will be sharing my projects soon!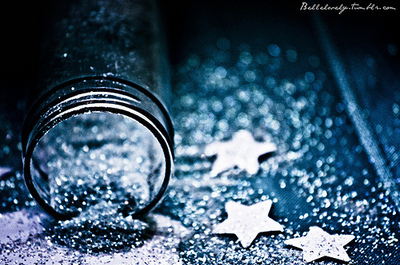 You know those people that always seem to be lucky?  I have never been one of those people that is often randomly surprised by things.   I have always thought that a random winning or a random note in the mail was the cats pajamas for me.   It kind of picks you up and makes your day, week, month or year and gives you a little spring your step.
This year for my birthday, I was blessed enough to get a new laptop from my wonderful husband and a visit from the fairy hob mother.  My laptop was in desperate need of being replaced, and although it still worked, the cord was falling apart, the usb ports didn't work and the mouse click button was broke.  Then I was pleasantly surprised by a random gift from the fairy hob mother, who blessed me with an unexpected gift of amazon money to spend.   How cool is that?  It was totally random and made my entire day.
Even if you haven't been randomly gifted from an enchanted being, I think that there should be much more random gifting and happiness being spread in this world.  I have decided that I will pay this forward in some way.  Whether I send a letter to a friend, or send someone a gift that they weren't expecting, random acts of kindness are great for the soul.
Maybe next year I will be blessed by all new appliances from a place like Appliances Online, I happen to think that all new stainless steel appliances would look stunning in my kitchen.   A girl can dream!
**I was randomly gifted by the Fairy Hob Mother, but this post you see here is all my own piece of mind**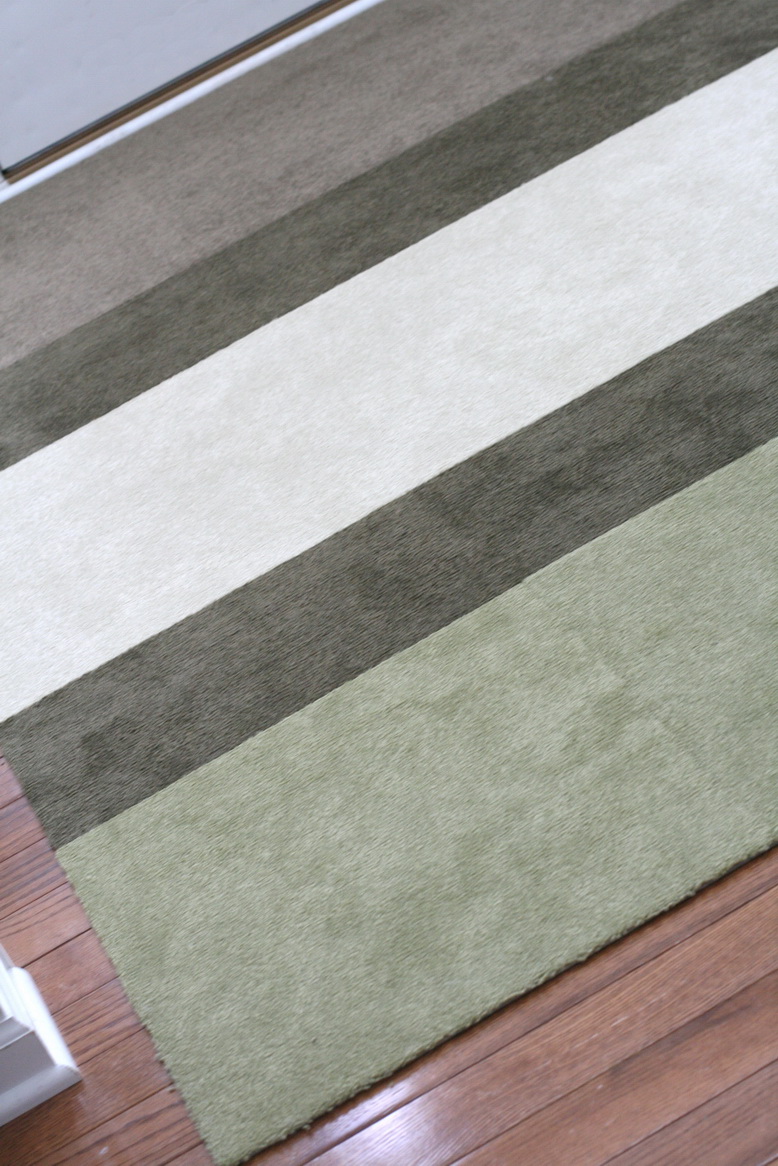 I am almost always looking for ways in which I can change things in our house to help update the look.  It isn't easy to change furniture because these are the big ticket items in your home.   I always love to shop for small things like rugs, or pillows, or a new place mats to help change things in the house.   Let's face it, if I am spending all my days at home, a change is always nice.
I recently was introduced to carpet tiles from FLOR.  I had watched the show Trading Spaces many times and I remember seeing an episode where they carpeted a room with FLOR carpet tiles.   This is such a cool way to change the look of an area in your home!   Not only that, they are so versatile, in that, you can mix and match colors, cut the tiles to make a cool floor pattern, and it is so incredibly easy to do!
I was extremely excited to get this opportunity because I was dying to give them a try, and so sick of the boring rug choices that you find in the stores.  Since this was my first experience using the tiles, I was primarily interested in how these things work and how they stay stuck once you had your design laid out.  Each tile is held together by a little circle of genius called a Flordot.  The Flordots are so easy to apply and hold the tiles together perfectly making it easy to move your masterpiece around if you need to.  When you want a change the tiles  come apart easily and you can store them, so if get bored you can change it up.  If you run out of Flordots you can just order more!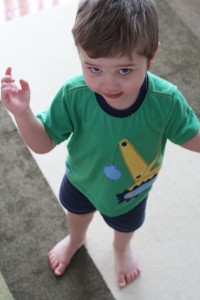 I was putting together FLOR's Seagrass Rug which looks absolutely stunning in my entry way.  It is made from their plush collection of tiles and it is so soft and feels great beneath your feet! I cannot tell you how much fun I had putting this rug together, and it makes you want to do even more.  It's a bit addicting and I was somewhat bummed when I ran out of tiles to stick together, because I was on a roll.  I am already looking for more reasons to go buy  more FLOR tiles to do various areas in the house.  We are looking to move the boys play area to the basement, one of these days, and this would be an ideal place to use them. Another thing I would definitely recommend when getting your FLOR rug is their cleaning kit, so you always have something on hand for the occasional spill or mishap to keep your FLOR tiles looking nice.
Thank you FLOR for such a ingenius product and we love our new FLOR rug! It is now a favorite playing spot for the boys and they love to hang out there where the sun pours through in the morning.  If you are looking for new flooring for your home or just something to spruce things up, this is definitely a really cool option.   There are tons of choices so you can let your creativity run wild and their prices are easy on budget too!
THIS CONTEST IS NOW CLOSED!!! THANK YOU TO ALL WHO ENTERED!

I have a really awesome announcement for my readers here at DoubleBugs!!! FLOR was kind enough to allow me to give one lucky winner the chance to win a FLOR Seagrass Rug of their very own!
So here's what you gotta do!
Visit FLOR and have a look around and come back and leave a comment and let me know what other cool rug you might like and what room in your house you would like to use it in.
Leave me an email so I have a way to contact you if you win
Winners are chosen at random via Random.org.
For Additional Entries (please leave as an additional comment):
Tweet about this post
Follow me on Twitter
Blog about my contest and give me the link!
Put my badge on your sidebar


That's all you gotta do!
Contest starts February 5, 2009 and Ends February 23rd, 2009
Good Luck to You!