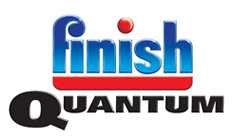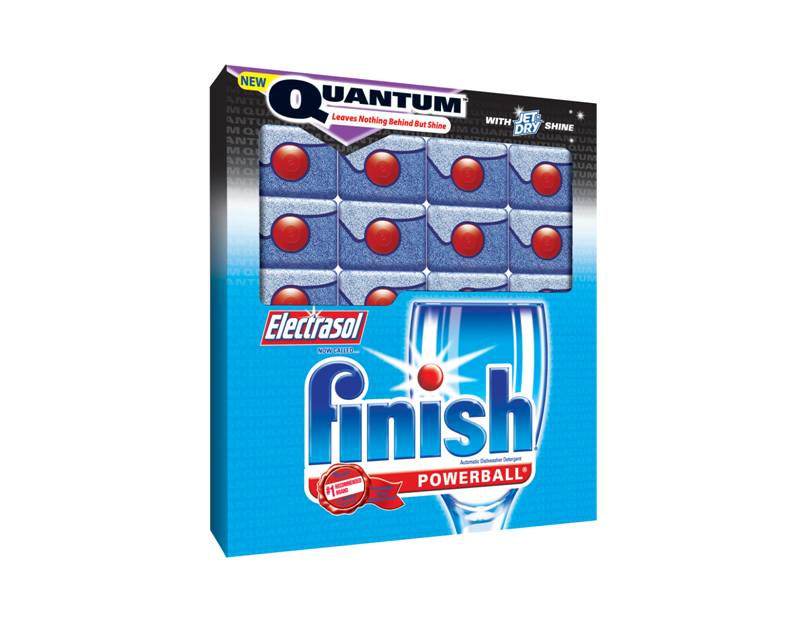 As a stay at home mom, I am almost always cleaning or doing dishes on a regular basis.  We typically run our dishwasher once a day or every other day, so it gets a pretty good work out.  I have always stuck to one brand of dishwashing detergent for the dishwasher simply because it was the brand that I knew.
I recently gave Electrasol Quantum Finish and Jet Dry Turbo Dry a try, and was pleasantly surprised.  In fact, I think that I am an official convert.  Quantum Finish comes in those little bricks that I have always seen in the stores but just passed by them.  First of all, I couldn't imagine that this  little brick was going to get my dishes clean, and secondly, I just imagined it would turn into clumps at the bottom of my dishwasher, sort of like the powder.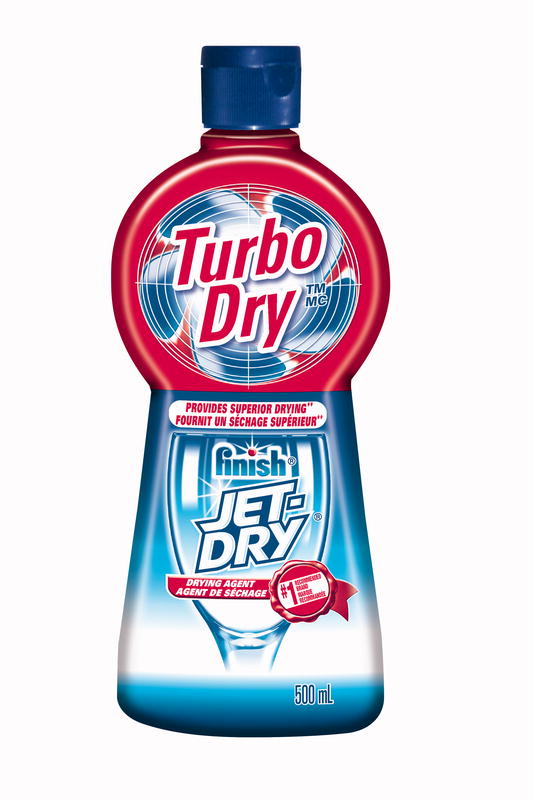 So I decided to give this stuff a try and really put it to the test.  The biggest test for me was dried oatmeal, and I impulsively wanted to rinse all my dishes the way I normally do before running our dishwasher, but I decided to put them all directly in with no rinsing.    I felt like a rebel, but I wanted to put these tiny, and very cool looking bricks , too the test.
So I set the dishwasher to go, in the morning after breakfast, oatmeal and all, and patiently waited to see how well it worked.  I was amazed at the results, so much that, I don't think I want to use anything else.  The dishes came out dry (thanks to Jet Dry Turbo Dry), and best of all completely clean!  I was amazed at just how clean everything was, my other dishwashing detergent, always left a little something on a bowl or fork here and there, but I found nothing.  And that bowl of dried oatmeal….Take a look!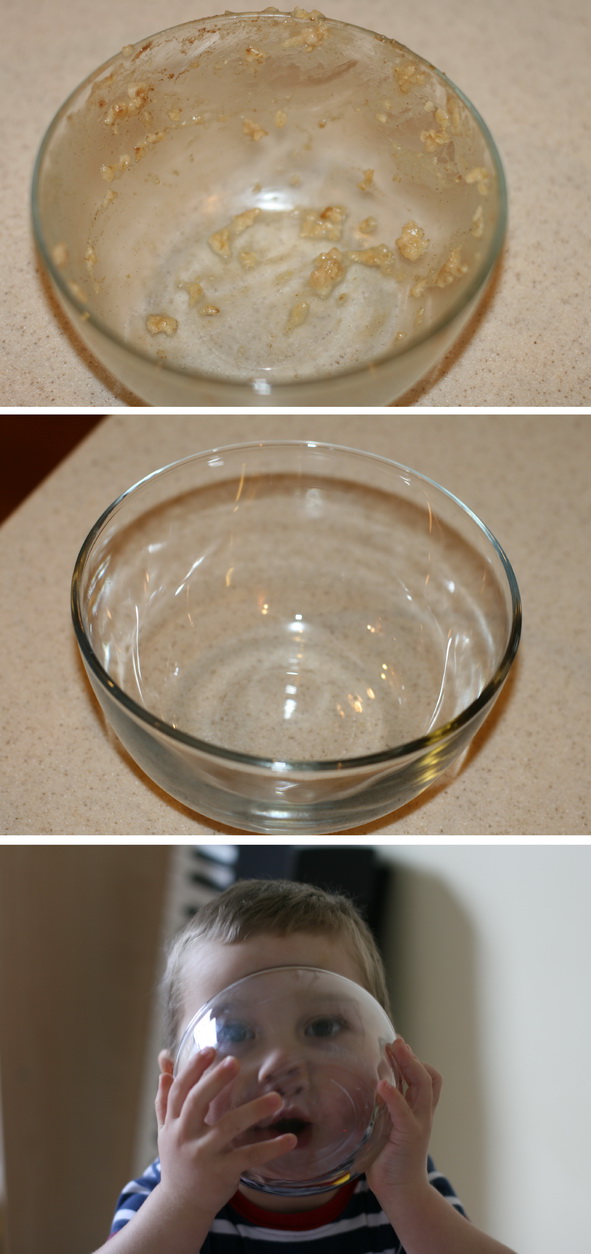 Finish Quantum Features

Finish Quantum is an innovative new automatic dishwashing detergent designed for consumers who want perfect dishes every time they wash. Finish, the new name for Electrasol, delivers a clean superior to the leading dishwashing detergent. Finish Quantum leaves nothing behind but the shine helping users experience the perfection they deserve in their everyday routines.

Features and Benefits:

Finish Quantum has a multi-Chamber system that is pre-measured and wrapper free. This technology separates 3 powerful active ingredients, releasing them when needed in the dishwashing cycle.

1. Powerball with Jet-Dry Gel for an amazing shine
2. Powermax Bleach removes stains like tea and coffee
3. Powerful Enzymes soften burnt-on food like lasagna

It's only dishwashing, but you get perfection every time you wash, that is why it's the #1 recommended brand by more dishwasher brands.

THIS CONTEST IS NOW CLOSED
Would you like to try Finish Quantum and Jet Dry Turbo Dry for yourself?
DoubleBugs would like to give its readers the chance to win 2 each of Finish Quantum and Jet Dry Turbo Dry!  Five winners will be chosen.
Here's What You Gotta Do!!
Tell me why you would like to win, and maybe your current dishwashing detergent that you use.

Winners are chosen at random via Random.org.
If Winner Does Not Respond Within 2 Days the prize is forfeited and donated!
For Additional Entries (please leave as an additional comment):
Tweet about this post
Follow me on Twitter
Blog about my contest and give me the link!
Put my badge on your sidebar
Contest Starts March 30, 2009 and Ends Wednesday April 22, 2009
Good Luck!!!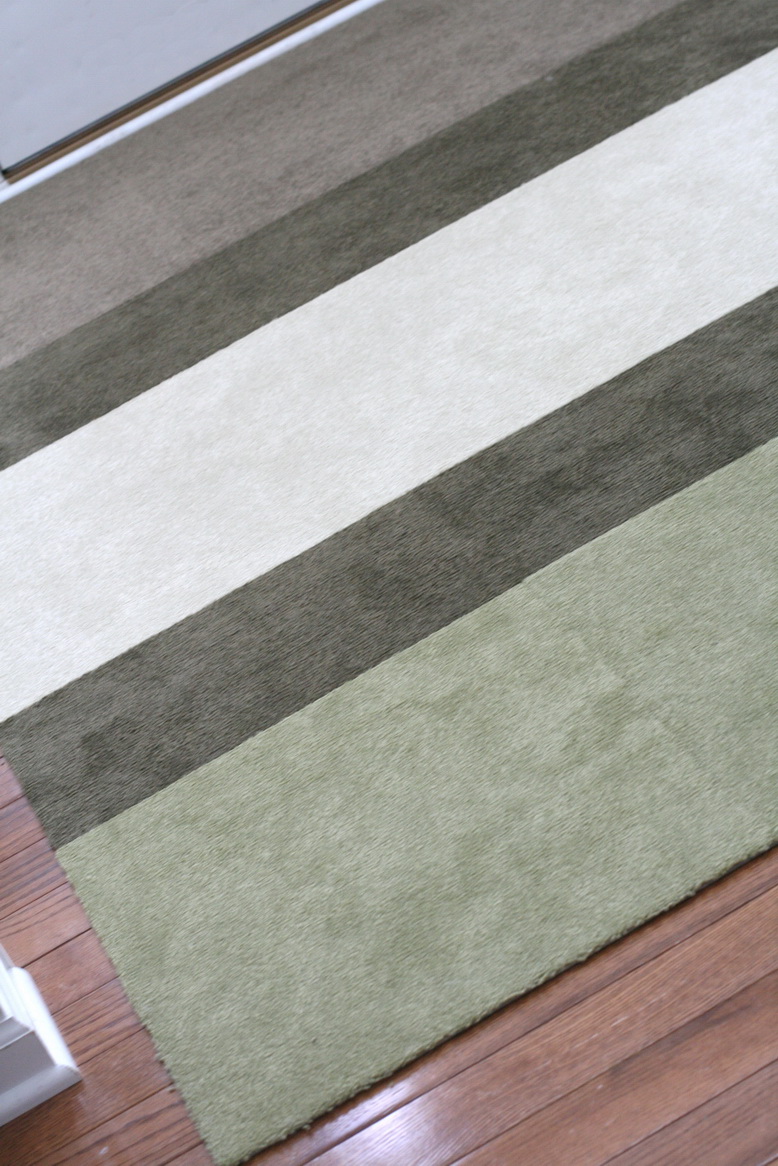 I am almost always looking for ways in which I can change things in our house to help update the look.  It isn't easy to change furniture because these are the big ticket items in your home.   I always love to shop for small things like rugs, or pillows, or a new place mats to help change things in the house.   Let's face it, if I am spending all my days at home, a change is always nice.
I recently was introduced to carpet tiles from FLOR.  I had watched the show Trading Spaces many times and I remember seeing an episode where they carpeted a room with FLOR carpet tiles.   This is such a cool way to change the look of an area in your home!   Not only that, they are so versatile, in that, you can mix and match colors, cut the tiles to make a cool floor pattern, and it is so incredibly easy to do!
I was extremely excited to get this opportunity because I was dying to give them a try, and so sick of the boring rug choices that you find in the stores.  Since this was my first experience using the tiles, I was primarily interested in how these things work and how they stay stuck once you had your design laid out.  Each tile is held together by a little circle of genius called a Flordot.  The Flordots are so easy to apply and hold the tiles together perfectly making it easy to move your masterpiece around if you need to.  When you want a change the tiles  come apart easily and you can store them, so if get bored you can change it up.  If you run out of Flordots you can just order more!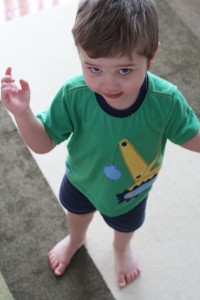 I was putting together FLOR's Seagrass Rug which looks absolutely stunning in my entry way.  It is made from their plush collection of tiles and it is so soft and feels great beneath your feet! I cannot tell you how much fun I had putting this rug together, and it makes you want to do even more.  It's a bit addicting and I was somewhat bummed when I ran out of tiles to stick together, because I was on a roll.  I am already looking for more reasons to go buy  more FLOR tiles to do various areas in the house.  We are looking to move the boys play area to the basement, one of these days, and this would be an ideal place to use them. Another thing I would definitely recommend when getting your FLOR rug is their cleaning kit, so you always have something on hand for the occasional spill or mishap to keep your FLOR tiles looking nice.
Thank you FLOR for such a ingenius product and we love our new FLOR rug! It is now a favorite playing spot for the boys and they love to hang out there where the sun pours through in the morning.  If you are looking for new flooring for your home or just something to spruce things up, this is definitely a really cool option.   There are tons of choices so you can let your creativity run wild and their prices are easy on budget too!
THIS CONTEST IS NOW CLOSED!!! THANK YOU TO ALL WHO ENTERED!

I have a really awesome announcement for my readers here at DoubleBugs!!! FLOR was kind enough to allow me to give one lucky winner the chance to win a FLOR Seagrass Rug of their very own!
So here's what you gotta do!
Visit FLOR and have a look around and come back and leave a comment and let me know what other cool rug you might like and what room in your house you would like to use it in.
Leave me an email so I have a way to contact you if you win
Winners are chosen at random via Random.org.
For Additional Entries (please leave as an additional comment):
Tweet about this post
Follow me on Twitter
Blog about my contest and give me the link!
Put my badge on your sidebar


That's all you gotta do!
Contest starts February 5, 2009 and Ends February 23rd, 2009
Good Luck to You!