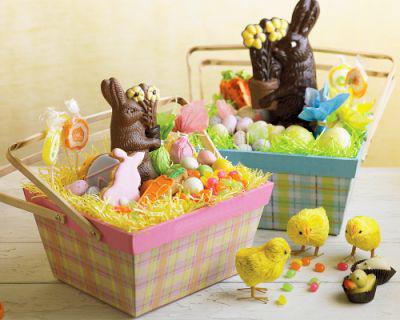 Today was a beautiful day and the weather was so incredibly nice. While I was out putting a new screen in our sliding door ( yes folks I am a handy woman)  because I got so sick of my screen flapping in the wind that I decided to do something about it and it dawned on me that Easter isn't too far away (thinking about two things at once).
Last year the boys were semi into the whole Easter thing but had not completely grasped the concept. We took them to our church Easter egg hunt which they divided into ages, and the boys got a few eggs and were happy. This year they definitely seem to get the concept. I can hardly wait to go to the local egg hunts because I know they are going to love it!
So I got to thinking about what to do for their Easter baskets this year. I am not a huge fan of overloading them with candy and I like to sort of cater to their interests when I am putting together their baskets. I thought I would give some ideas that they seemed to love last year, and I may go the same route this year.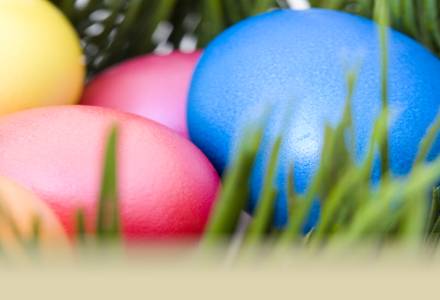 1. Sidewalk Chalk: This is especially exciting for toddlers because they get a big kick out of drawing on the driveway and sidewalk. With the warmer weather this is a perfect family activity and it gets you outside.
2. Magna Doodles: Last year I found the cutest little travel Magna Doodles that were shaped like and Easter egg, the boys still play with these and they are perfect for car travel as well.
3. Hot Wheels: My two love these things! We have a whole bucket devoted to hot wheels and they are always playing with them.
4 Stickers: I found these little activity books, but you can but a small blank notebook and draw pictures to put their stickers in a scene or just let them stick away on blank paper.
5. Stamps: I like the washable inks that are non toxic and kid friendly. You would be surprised how much kids love these. My two love to get their hand stamped and the washable stuff comes off in the bath or comes off your walls easily.
6. Bubbles: Kids always love bubbles and again are a perfect thing to entertain them outdoors.
7. Outdoor toys: A frisbee they can try and toss around i perfect, or a jump rope. I found this neat little ball that has a parachute inside, and when you throw it up the parachute opens. The boys love this thing.
8. Plastic Eggs: I will buy some candy but then get fun kinds of eggs to put it in. My two loves all the different eggs, like soccer ball, and character eggs more than the candy that was inside them.
9. Bath toys: Any small bath toys are sure to make them happy and my two love their bath time
10. Crayons: I buy the bug chunky crayons that are easy for them to grasp.
11. Small little books: I found a few of these that are tiny but perfect for little hands
12. Spinners with lights: I found a couple of fun Easter ones and they are sure to entertain.
13. Playdoh
14. Little figurines:  Fisher Price has some cute ones and I just found the Little Einsteins (gonna be a huge hit!)
These are some ideas to get you started, and there is so much more you can do without overloading your kids with sugar. I like things that are more useful and encourage them to play and use their imagination. I always have some goodies in there for them, but they really like getting things they can actually play with. Leave me some of your creative Easter basket ideas!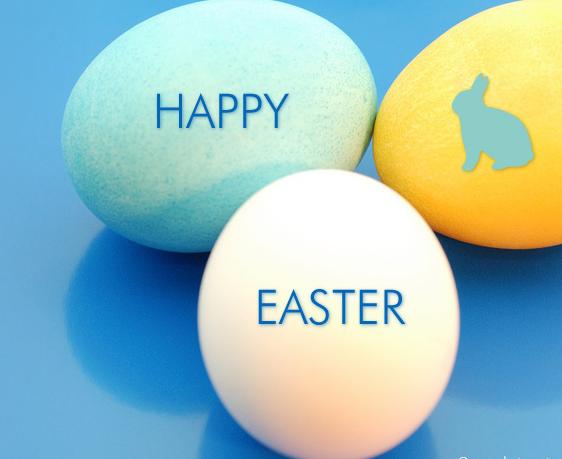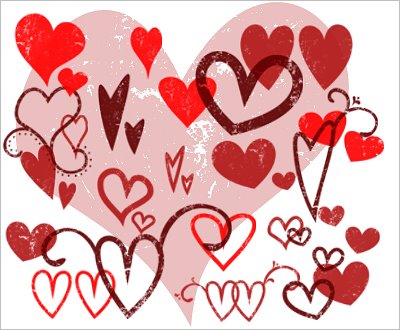 So the dreaded Valentine's Day is coming up and you don't know what to give your sweetheart.  I usually try and do something small for my dear husband.   Usually is is a card and a box of his favorite Dove Chocolates.  In the years past I was a little more creative since I had the time to be but with little ones running around my creativity is limited.   I consider Valentine's Day more of a girly holiday anyway, and I love that it falls in the same month as my birthday.
So what are some of my top gift giving suggestions (at least on my wish list) for this Holiday centered around love?  And Where did this so called holiday emerge from?
My Top 10 Gifts For Valentine's
Godiva (need I say more?)  Named after Lady Godiva
Gift Cards to get my hair done, or new clothes.  One year I received a gift certificate to Curves (this made me cry sorry honey)  Although I was wanting to go to Curves to workout, it doesn't make a very good gift.  Here honey you're fat go work out.  Maybe not on any special day might have been better but maybe not!
Maid Service to come in and clean my house top to bottom just one time so I could ignore all house chores.  This would be awesome!  But like my husband said, I would probably clean before they got here  LOL!
Food, three meals cooked for me so I don't have to think about it for one day.  I am talking real down home cooked meals and not from the box!  I would be in heaven.
Candles, I love candles!   Some of my most favorite are the fruity scents and vanilla and lavender.
Sleeping In and Breakfast in Bed,  Although this is hard for me to do since I have grown accustomed to popping out of bed in the morning, sometimes I just want to stay snuggled under the covers.
Flowers, they always brighten up the house, but my only thing with flowers is they don't last long.
Massage, I am not one to go to the parlors as I am a little weirded out by that but a nice long 45 min massage from hubby would be perfect!
Romantic Set Up, I am a sucker for the rose petals, candles, chocolate dipped strawberries, romantic music.
Jewelry or Perfume, I love these surprises from my husband, especially the ones he picks out.  You get to get a fragrance that he loves and usually I love what he pics out, and jewelry just makes you feel pretty and special.  Some of my favorite pieces of jewelry and I only have a few are the ones he gave to me.   I pick them over anything else I have.
Valentine's Day
Valentine's Day or Saint Valentine's Day according to Wikipedia is a holiday celebrated on February 14, by many people throughout the world. In the West, it is the traditional day on which lovers express their love for each other by sending Valentine's Cards, presenting flowers, or offering confectionery. The holiday is named after two among the numerous Early Christian martyrs named Valentine. The day became associated with romantic love in the circle of Geoffry Chaucer in the High Middle Ages when the tradition of courtly love flourished.
The day is most closely associated with the mutual exchange of love notes in the form of "valentines." Modern Valentine symbols include the heart-shaped outline, doves, and the figure of the winged Cupid. Since the 19th century, handwritten notes have largely given way to mass-produced greeting cards. The sending of Valentines was a fashion in nineteenth-century Great Britain, and, in 1847, Esther Howland developed a successful business in her Worcester, Massachusetts home with hand-made Valentine cards based on British models. The popularity of Valentine cards in 19th-century America was the start of the future commercialization of holidays in the United States.
The U.S. Greeting Card Association estimates that approximately one billion valentines are sent each year worldwide, making the day the second largest card-sending holiday of the year, behind Christmas. The association estimates that, in the US, men spend on average twice as much money as women.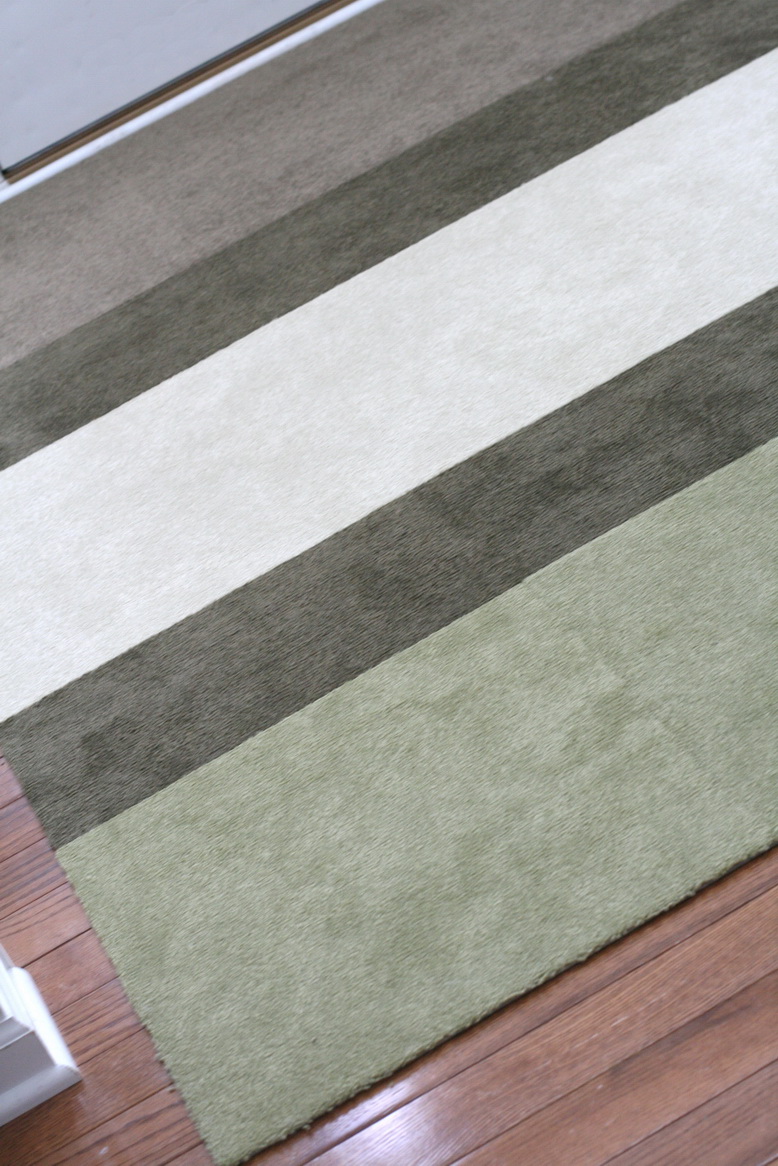 I am almost always looking for ways in which I can change things in our house to help update the look.  It isn't easy to change furniture because these are the big ticket items in your home.   I always love to shop for small things like rugs, or pillows, or a new place mats to help change things in the house.   Let's face it, if I am spending all my days at home, a change is always nice.
I recently was introduced to carpet tiles from FLOR.  I had watched the show Trading Spaces many times and I remember seeing an episode where they carpeted a room with FLOR carpet tiles.   This is such a cool way to change the look of an area in your home!   Not only that, they are so versatile, in that, you can mix and match colors, cut the tiles to make a cool floor pattern, and it is so incredibly easy to do!
I was extremely excited to get this opportunity because I was dying to give them a try, and so sick of the boring rug choices that you find in the stores.  Since this was my first experience using the tiles, I was primarily interested in how these things work and how they stay stuck once you had your design laid out.  Each tile is held together by a little circle of genius called a Flordot.  The Flordots are so easy to apply and hold the tiles together perfectly making it easy to move your masterpiece around if you need to.  When you want a change the tiles  come apart easily and you can store them, so if get bored you can change it up.  If you run out of Flordots you can just order more!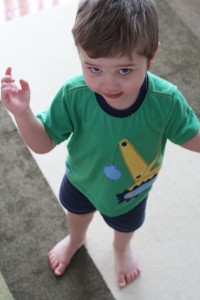 I was putting together FLOR's Seagrass Rug which looks absolutely stunning in my entry way.  It is made from their plush collection of tiles and it is so soft and feels great beneath your feet! I cannot tell you how much fun I had putting this rug together, and it makes you want to do even more.  It's a bit addicting and I was somewhat bummed when I ran out of tiles to stick together, because I was on a roll.  I am already looking for more reasons to go buy  more FLOR tiles to do various areas in the house.  We are looking to move the boys play area to the basement, one of these days, and this would be an ideal place to use them. Another thing I would definitely recommend when getting your FLOR rug is their cleaning kit, so you always have something on hand for the occasional spill or mishap to keep your FLOR tiles looking nice.
Thank you FLOR for such a ingenius product and we love our new FLOR rug! It is now a favorite playing spot for the boys and they love to hang out there where the sun pours through in the morning.  If you are looking for new flooring for your home or just something to spruce things up, this is definitely a really cool option.   There are tons of choices so you can let your creativity run wild and their prices are easy on budget too!
THIS CONTEST IS NOW CLOSED!!! THANK YOU TO ALL WHO ENTERED!

I have a really awesome announcement for my readers here at DoubleBugs!!! FLOR was kind enough to allow me to give one lucky winner the chance to win a FLOR Seagrass Rug of their very own!
So here's what you gotta do!
Visit FLOR and have a look around and come back and leave a comment and let me know what other cool rug you might like and what room in your house you would like to use it in.
Leave me an email so I have a way to contact you if you win
Winners are chosen at random via Random.org.
For Additional Entries (please leave as an additional comment):
Tweet about this post
Follow me on Twitter
Blog about my contest and give me the link!
Put my badge on your sidebar


That's all you gotta do!
Contest starts February 5, 2009 and Ends February 23rd, 2009
Good Luck to You!

Ever wonder what you did with your time before you had kids? Since having my two, I often wonder exactly that. It seems that there aren't enough hours in my day anymore, and I find myself wishing for a spare eight on days like today.
You need a time out:
When you have a safety gate in place at the bottom of the stairs and your toddler has made it up the stairs (in spite of your preventative efforts) and has managed to climb on the outside spindles and is dangling at the top. In turn giving mom a heart attack.
When you are stuck in the bathroom with no toilet paper trying to describe to your toddlers exactly where to find it. They brought me a diaper instead. I suppose if it were my size it would do the trick! I later got a soggy roll, that had been dropped in the other toilet, but it made me smile.
But seriously, you need to take some "me" moments when you are at home with your children all day. It will make you a much better mom in the long run. I am slowly beginning to understand that it doesn't make me a bad person for wanting or taking a moment for myself. I have also come to the conclusion that going to the grocery store, is not a time out for me. It is a chore to go to the store, but for some, that may be a good thing to do.
Tonight, when my dear husband got home, I let him play with the boys, and I went into our bedroom, locked the door, and watched 30 min of a tv show in the dark on my laptop, then I took a hot shower. That 45 min to myself made a huge difference in how I handled the rest of the evening. I was much less crabby, the boys weren't crabby and both my husband and I got to enjoy their bath and bedtime because, I wasn't running around to get a million things done plus my shower. Everything was done, and I got to enjoy our family time.
Sometimes I just close the door and sit in the dark and cry, but even crying has its benefits. The best time out I have ever had was in a dark room where I cried because I loved my boys so much and couldn't imagine life without them, and how truly thankful I was for all the stress, all the laughs and how much they have changed my life. Hormonal I guess lol.
This is why time outs are so important. And what you do for a tim eout is strictly up to you. They make you a better mommy, they make you more thankful for your life and your family, and give you a chance to reconnect with yourself and motivate you to get through the next day. Take a deep breath and take a moment for you!