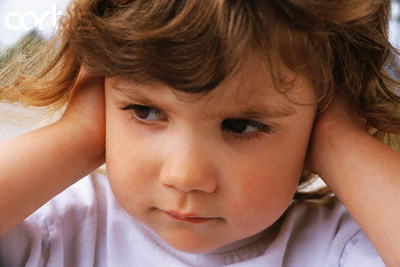 I had just recently put up a post about my two and the fact that they don't like to be told NO and they are always telling me "no mommy." I just recently came across a really interesting article on toddlers and why they don't do what they are told. It makes a little more sense and here I am thinking that my two are going to grow up and people are going to think that my two are not well behaved.
This article is from Live Science, I am not familiar with them but the article was somewhat interesting. According to the article, toddlers hear what you are saying but they basically store the information for later use.
A test was set up to measure the pupil difference in 3 yr olds versus older kids to determine the mental effort of the child to study the cognitive abilities of 3-and-a-half-year-olds and 8-year-olds. What they found was that pupil measurements showed that 3-year-olds neither plan for the future nor live completely in the present. Instead, they call up the past as they need it.
I thought it was pretty interesting because we as adults basically have expectations of our little ones. You know they can understand what we are saying but I think they process a whole lot differently than we expect. You can read the entire article here



We all know Panasonic for all the excellent electronics that they make, I can remember I worked all summer babysitting one year to pay for a Panasonic TV.   With technology changing at such a rapid pace, it is always nice when you have a place where you can go to dicuss and share about upcoming technologies, ideas, tips and tricks, and just a general place to share. Panasonic has created and awesome online community to do just that.
LivinginHD is an interactive forum where individuals can share their real-life experiences and expertise–with the goal of helping one another use technology more creatively in their every day lives. One of the best parts about the project is it is working to bring families together by exploring different ways in which you can use technology to create and be creative.
There is a wealth of information on the site and I love seeing all the personal videos of real people using the products.  I know when I am busy learning how to use something and especially electronics it is nice to have a little help if there is something I don't understand.  Having it presented by normal people and moms especially makes it a little easier to understand.  There is so much to see, like learning how to ensure that your TV is safely mounted on your wall, so important for anyone but especially if you have young children.  There is a really cool video on how to share and store your child's artwork which I love.
There are so many benefits to being a part of this community. You can connect with other like minded people.  You can express yourself through photos and videos and inspire creativity in others.  You can share your love for Panasonic products and ask questions about them and so much more.
If you become a member, you can apply to join the LiHD program where Panasonic outifts families with the latest and greatest HD products so they can learn and teach others how technology can enrich and improve your life.  I encourage you to have a look, you will leave with more than you came with and connect with a wonderful community!