We all have intentions of making healthier eating choices for ourselves and our families.  As soon as my boys could eat, I was trying to introduce fresh fruits and vegetables, to hopefully avoid finicky eaters and encourage them to actually ask for or want the healthier foods.
We recently started gearing up for the growing season.  Once we get warmer weather, I am outside turning over the garden and getting ready for vegetables.  This year we are planting a whole host of wonderful things from fresh herbs, lettuce, broccoli, peas and green beans and our favorite tomatoes!  There isn't anything like a tomato that is fresh from the garden and my boys will hand pick them and eat them whole if I let them.
We use a lot of tomatoes in our house, and canned tomatoes are a definite staple in our pantry.  One of my favorite dishes to make for family and friends is my famous chili recipe.  Often times people associate it with colder weather, but my kids ask for it often, and my dad when he comes to visit.  Tomatoes give a wonderful taste and can liven up many dishes, but even with that aside, there are definite health benefits to consuming tomatoes.  A recent article by The American Journal of Lifestyle Medicine outlines the emerging health benefits of tomatoes.  Tomatoes, are known to contain lycopene and other key nutrients that can potentially lower our risk of certain cancers and heart disease.  My Dad suffers from heart disease, and I have a good friend with cancer, so I owe it to my family to try and make these healthier choices for them and make things that they love.
By following these simple 2010 Dietary Guidlines and dreaming up some tasty tomato dishes, you can give your family the gift of good food and health.  One of my best loved recipes is my chili.  It's not only easy to make, but I love to make it for my dad and include healthy things like fresh vegetables and with chili you can sort of throw in just about anything and it tastes good.  Chili can be a versatile and healthy dish, and it makes it easy to include the "good for you" stuff.  In fact,canned tomatoes like Hunts offer the body more lycopene because during the cooking process it breaks down the cell wall of the tomato. I have also been known to thrown in sweet potatoes, and carrots before.  It is fun to experiment and tomato dishes like these, bring out great flavor in vegetables, pasta and meats and enables you to get the added lycopene that our bodies need.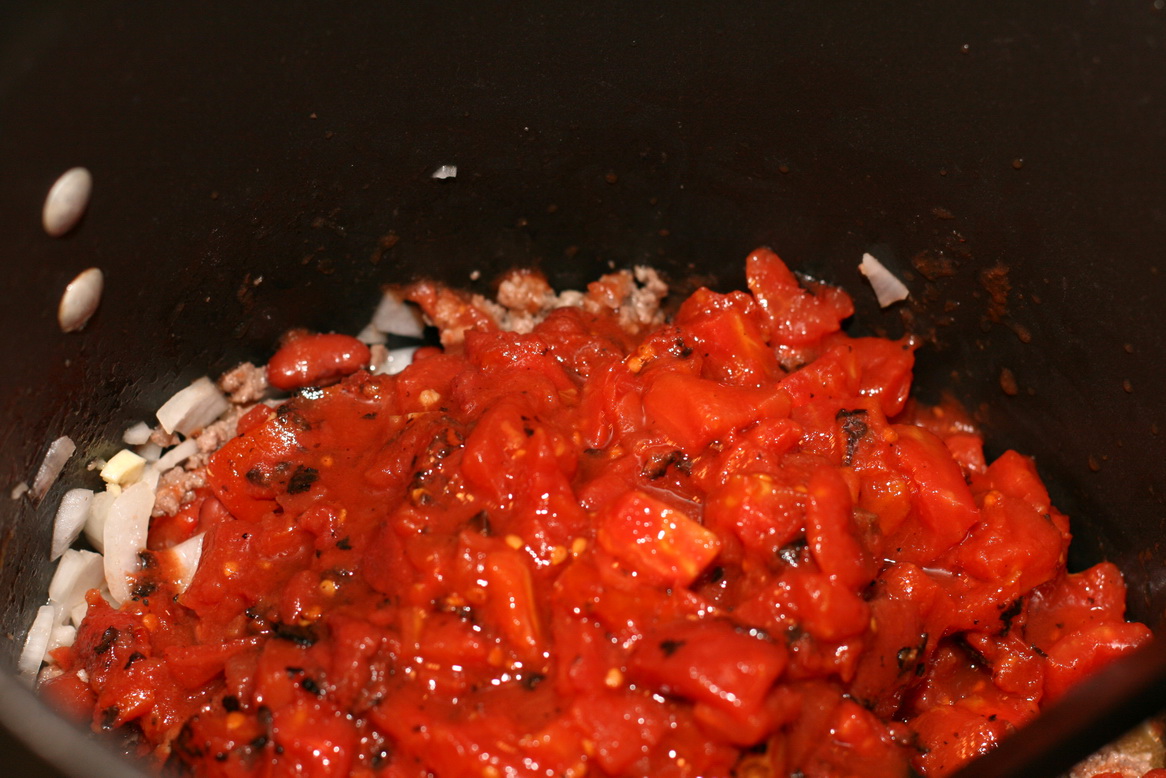 My Chili (For My Family)

1lb of lean ground beef or ground turkey
2 gloves of chopped fresh garlic
1 medium onion diced or 2 if you like them (I don't hold back)
1 or 2 bell peppers diced, I like to use red, yellow and orange (gives great color)
1 15 oz can of Hunts Tomato Sauce
2 cans of Hunts Fire Roasted Diced Tomatoes with or without garlic
2  cans of Dark or Light Red Kidney Beans
3 Bay Leaves (I take them out after cooking)
1 tsp of Crushed Basil
2-3 TBS of Chili Powder (or more if you are brave)
Low Fat Shredded Sharp Cheddar Cheese
Oyster Crackers
In a  stock pot, Brown Ground Beef  or Turkey Drain off Fat toss in garlic, onion and peppers and cook just until tender, Drain and rinse kidney beans, add all other ingredients to the pot except for cheese and crackers, this comes later!  Simmer chili on low to medium for 30-45 min (remove the bay leaves) and enjoy! Get a heaping bowl, top with your favorite low fat cheese and sprinkle on a few crackers and you have a tasty meal!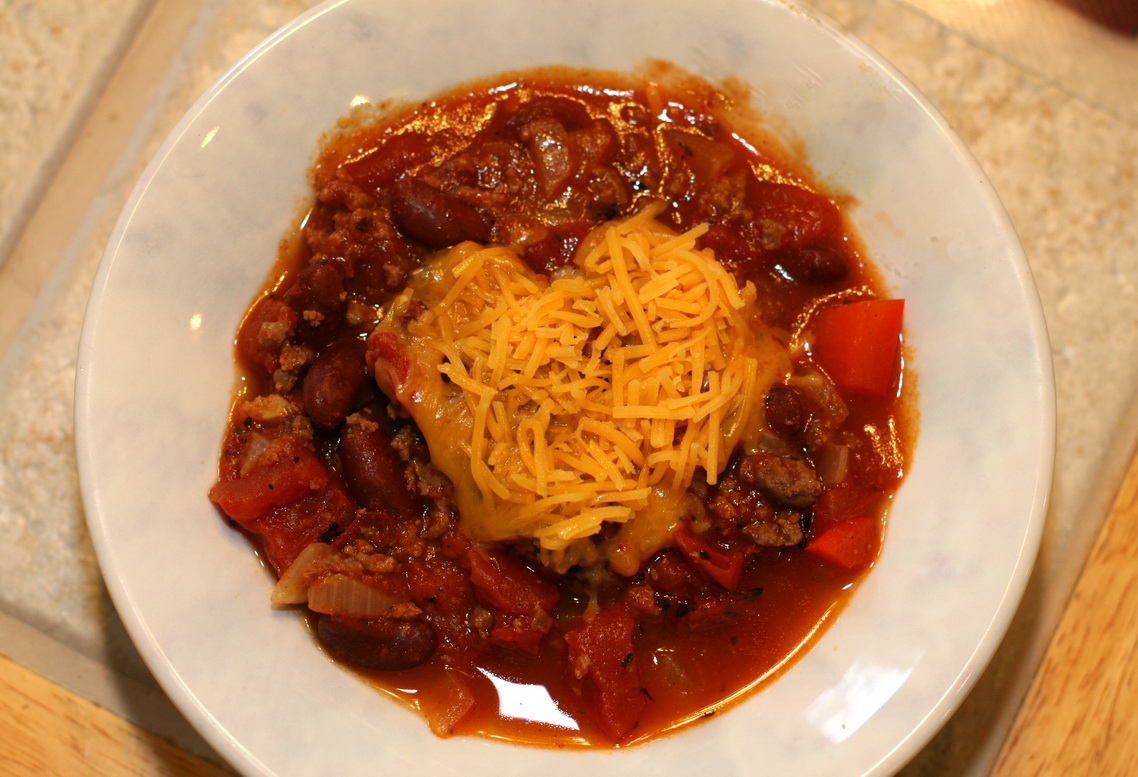 This is a really yummy recipe and very low in fat and it takes very little time to prepare. You can certainly make double and triple batches to freeze.  I know busy moms like me, can appreciate a good recipe that is freezer friendly!  It makes the nights you don't feel like cooking so much easier too.  Tomatoes, can be a  great start to making healthier choices for you and the special people in your life.  What is your favorite tomato recipe?
This post was part of a project in association with Hunt's and The Motherhood. I was compensated for my time. Opinions and ideas expressed are my own.
I just realized that Wednesday has passed me by.  I am not sure how the heck that happened without me knowing about it.  I normally post my Wordless Wednesday and I had it in my mind that it wasn't Wednesday yet.  I guess with no sleep and very sick kiddos and mommy, that we sometimes lose track of the days!
We took a visit to the doctor today, because both of my sons have been coughing, and one of them has been running a high fever for 3 days.  We went in and the doctor told us they are seeing some really bad viruses and that I can expect to see his fever possibly run for a few more days!  A few more days?????  We also asked about Swine Flu and she said that he could have it and there is no real way to tell other than some definitive blood test, that by the time we got the results back, he would be over it anyway.  I have been experiencing just general malaise and achy but no real fever, unless you consider delirium from lack of sleep, I am dragging right along.
Wake me up  if I am drooling on my keyboard, I love my HP laptop, but other than that please feel free to lend me a rock as a pillow.  Wish us luck and a speedy recovery!
Well we are getting sick again, and I am never leaving the house.  I told my husband that the parties we went to over the weekend were prime breeding grounds for some kung foo goo, I knew the boys would get something.  I know we can't live our lives in a bubble, and I am not a paranoid person.  But I just hate that almost every time we go out to gatherings one of them comes home sick and then we are all sick.
The scariest part about this time, is that one of my boys has a high fever and he is under tons of blankets and still shivering.  I always worry especially since when he gets sick his asthma kicks in.  With all of these swine flu cases it always concerns you as a parent.  I'm praying this is just a passing virus.   Off to take care of my babies!