The air is crisp and all the kiddos are going back or have gone back to school.  It is still shorts weather, but a few days have been cold enough to break out the boys Fall weather gear.  I love to shop for them, and I love outfitting them from head to toe in some of the newest fashions.  Along with great fashion, comfortable shoes for kids are a must.
Umi Shoes is  my go to fashion for little feet.  Although, my two seem to be growing leaps and bounds, Umi has one of the cutest selections and some of the best children's shoes in my opinion.  I am always eager to see their new Spring and Fall lineups each year, because they always have great new styles.  They aren't afraid to change it up a bit where as when I walk into other kids shoe stores, they have the same thing virtually every time I am there.
About Umi Shoes (taken directly from their site)


At Umi they meticulously craft each and every shoe for the utmost in comfort and fit. Hands that simply know how to make a better children's shoe. So, what makes a better children's shoe? Years of experience working with age-appropriate lasts, patterns and buttersoft leathers give Umi a step up over everyone else. At Umi, all they make are children's shoes, and they believe every step your child takes is as important as their very first.

At Umi, caring for little feet also means caring for the earth—which means they set their standards sky-high. Every shoe they make is tested for safety and durability and meets strict guidelines for child-safe materials. They use only non-toxic drum-dyed leathers and other environmentally friendly components. Protected in recycled packaging, Umi's a brand sure to please parents and Mother Nature alike.

Shoes are made for much more than walking. Umi shoes are specially designed for the littlest and hardest working feet in mind. At Umi, our focus is on quality, comfort and style.

From years and years of hand crafting shoes for babies, boys and girls they've developed a deep understanding of materials, patterns, footbeds—the building blocks of creating the most comfortable shoes around.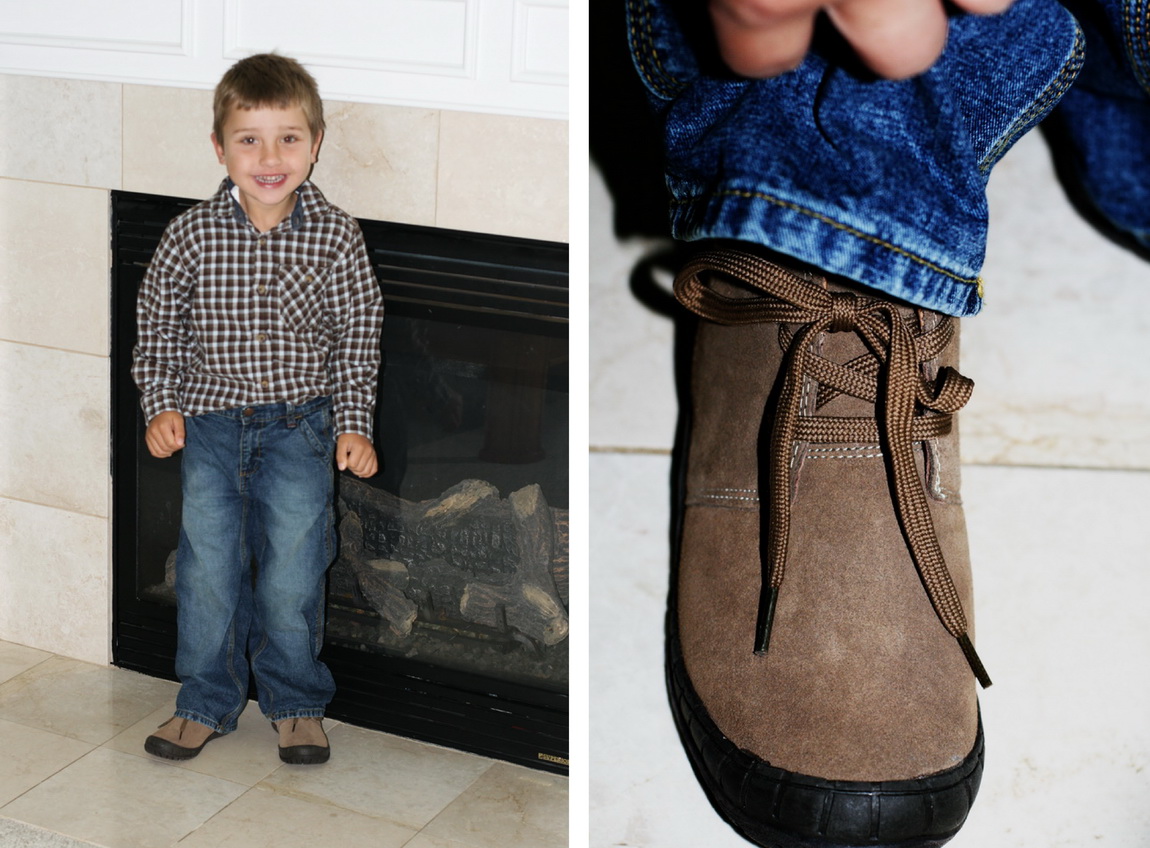 This year Umi Shoes has some cute Fall styles for boys that include Caaden and Carrson, which are two very adorable half boot style shoes.  Caaden is a cute lace up style available in Taupe and Olive.  Carrson is another suede half boot that combines a great look, with a thick velcro closure which makes it easy for lil ones to get their shoes on and off.  Both of my boys tried them on and had a blast running and playing in their new kicks.  Usually they will tell me if  a shoe is uncomfortable and want them off right away, but this has never been the case with Umi Shoes.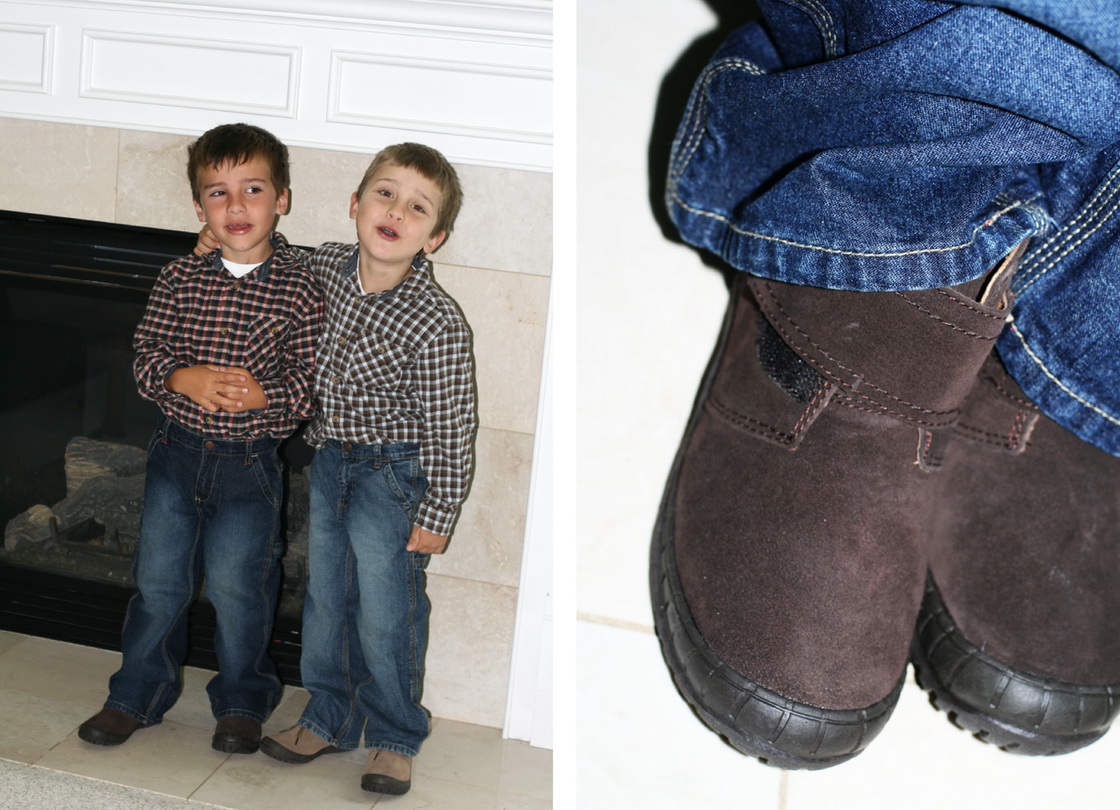 All of their shoes offer about a half size growing room and ample cushioning in their shoes.  Kids can run and jump and play and Umi Shoes offers sturdy, flexible souls for growing feet.  Kids are known to give their footwear a vigorous workout, but I have never had a problem with Umi Shoes.   Often time they outgrow them after extensive wear and they still look practically brand new.
If you are looking for one of the best shoes for kids, I highly recommend investing in Umi Shoes.  They are incredibly  comfy for kids.  If you are like me, I want shoes that are going to hold up so I am not out buying more before the season even ends.  Umi Shoes are reasonable priced, incredible cute and well made.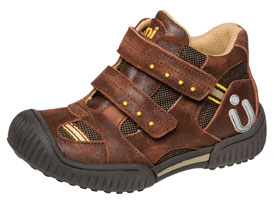 With Summer winding down and Fall kicking in, it is time for back to school, cooler weather, and new wardrobes.  With kids shoes you have to buy them more frequently because their feet grow so quickly. I love buying shoes for little feet, and it seems like each and every pair has a little character all of their own.
Fall is my favorite time of the year to buy shoes for the boys, because I love all the rich earth tones and colors.  Besides the fashion statement, I like to look for shoes that I know will withstand the wear and tear of two rambunctious little boys and still look great after a hard day of play.
The difficult task in buying shoes for them, is I cannot try them on myself and sometimes young children can't exactly verbalize whether or not a show is comfortable, so as a Mom I like to check the shoe out before I put them on their feet.  Umi shoes have been a long time favorite in our house because they are the ultimate in comfort for little feet.  Every shoe that we have ever gotten from Umi always wears beutifully, flexes and bends with the boys feet, and are lightweight, so they aren't tripping over them.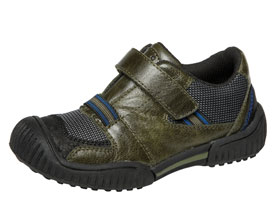 Recently, we were sent two pairs of their newest shoe styles for this Fall, and I instantly fell in love.   We received the Aileron and Aviator and they are some of the most handsome shoes for their little feet.  The Aileron is a cute little half boot type shoe with leather and just enough mesh like detailing that makes the shoe stand out.  The Aviator comes in Black or Forrest which is my most favorite of the shoes we received.  Both pairs of shoes are versatile and are great for play and a night  on the town afterwards.  The boys love to put their Umi shoes on and you can tell that they feel good on their feet. I swear by Umi shoes and they are built to accommodate fast growing little feet with a little extra room to grow too!
Umi has a wide variety of new styles to choose from for boys and girls this Fall.  Your little guy or gal will be the talk of the town and you will be happy they are walking on clouds.  You can find Umi shoes online at their site www.umishoes.com or at www.endless.com.
**Thank you to Umi who provided me with these shoes for review**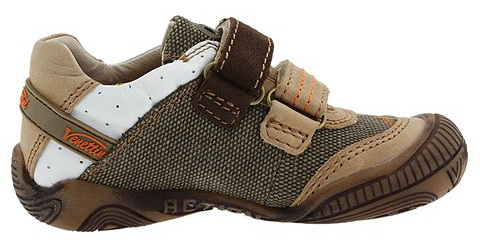 I must make a little confession about myself.  I never really paid much attention to anything related to fashion or clothing until I had my boys.  I am a bit of an old fashioned girl when it comes to dressing myself, and in fact it is rare that I go out and just buy myself things.  After having the boys , I suddenly gained this little obsession for buying kids' shoes.
To me, there isn't anything cuter than shoes for little feet and I get really excited when they outgrow their shoes because I know that I get to go out and shop for them again.  I have reviewed numerous styles of shoes over the past two years along with all the ones I purchased and my absolute favorite so far has to be Venettini shoes, and let me tell you why.
About Venettini Shoes
For almost 20 years, Venettini has been designing and manufacturing luxury children's footwear with a large emphasis on fashion and style.

Founded in 1989, Venettini enjoys a strong cult following. The brand has grown organically and steadily under the management of Kinderland, Inc., a family business dedicated to designing, manufacturing, and distributing high-end and luxury children's footwear.

Fashion, fit, and comfort drive Venettini's designs, and we will continue to make feet look good and feel happy.
Usually when I buy shoes it isn't just the cuteness/style factor that I look for, but I look at whether or not this is a quality shoe.  I hate big and clunky shoes for kids because, they just trip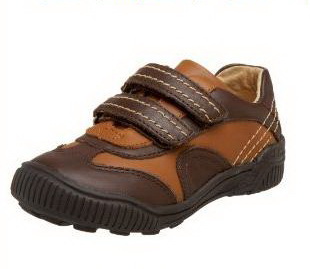 over them and they get in the way.  Before I buy shoes in the store I will bend them, check the soles, and imagine if they would be comfortable for me to wear.  If you think about it, a 2.5 yr old might not be able to verbalize whether or not a shoe is rubbing funny on their feet, or if it hurts in a certain spot, so as a parent it is my job to choose wisely.  When I was first introduced to Venettini shoes, I was amazed at how light and flexible these shoes were and how stylish they are.  Each shoe is crafted so beautifully and I love putting them on my boys feet.  They even love these shoes too, and they almost always choose them first over all their other pairs.  I went into a bit of mourning when their shoes from the Fall collection started to get too small because they fit the boys so incredibly well and we got a lot of wear out these shoes.

Venettini's newest Spring/Summer collection is to die for.  Each shoe is aptly named with a character all of it's own. My favorites are Lars and Math, each with perfect detailing that makes these shoes the ones that will get noticed.  I love the Lars because it has a unique look of leather and faded browns in a textile material, that looks like faded jeans and they are adorable!  Outside of the adorable factor of Venettini shoes, they exude comfort for little feet and the quality is a perfect ten in my book.  I have seen a lot of shoes for kids and for me these are the creme de la creme for little feet.
If you are looking for shoes that make a statement and for shoes that will last and are comfortable for your child, then I would definitely splurge, and invest in a pair or three of Venettini shoes.  I can guarantee that you won't be disappointed! Venettini shoes can be found at amazon.com and endless.com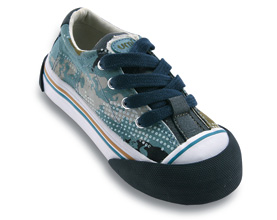 I am definitely a bit of an addict when it comes to shoes for the boys.  Children's shoes are so adorable that it makes it hard for me to pass them up.  And, if you know anything about little kids and their feet, they seem to outgrow them almost overnight.
I became a bit of a connoisseur when I started shopping for shoes.  I have two toddlers to buy for so, I pay close attention to how their shoes fit, how they move with them, and how they stand wear and tear.   There have been many times where I will go out and buy the same pair of  shoes  in a different size if I feel like it is a good shoe.  I haven't changed the type of sneakers I have bought in 10 years.
I was introduced to Umi shoes last Fall and I simply fell in love with them.  This year's Spring and Summer collection is to die for and I found it hard to pick any one style that I loved more than the next.   They carry such a wide range of shoes, and one is a cute as the next.   We received the Riley a canvas shoe in an adorable chambray print  and the Trek, a waterproof sandal in a very cool olive green.
The Scoop on Umi Shoes
At Umi, they build real children's shoes, not floppy leather slipper socks,  and not miniature grown-up shoes. They know a lot about growing feet. Front to back. Side to side. Top to bottom. Umi shoes are designed with children's feet in mind.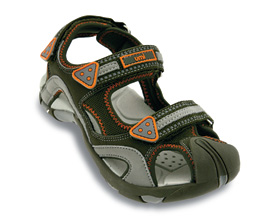 They have some pretty high standards. Umi crafts other shoes from the highest quality nappa and nubuck leather, with carefully constructed lasts. Their manufacturing process includes more than twenty quality control checks to ensure that every pair of shoes meets their standards. The result: Umi shoes are flexible, supportive, built to fit, and go the distance.
All the things that they take pride in are the things that I appreciate as a parent.  We have to follow a tight budget and when I fork over the money for shoes I expect to get a quality shoe that matches the price.  I love Umi shoes because they are fun, stylish, and are made to last the rigors of a young child.  I love how they fit, how they move, and how they look.  Umi shoes are awesome and definitely mommy approved.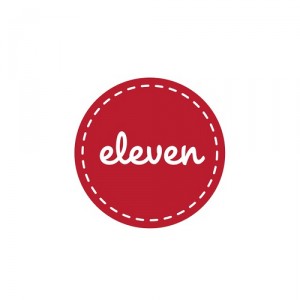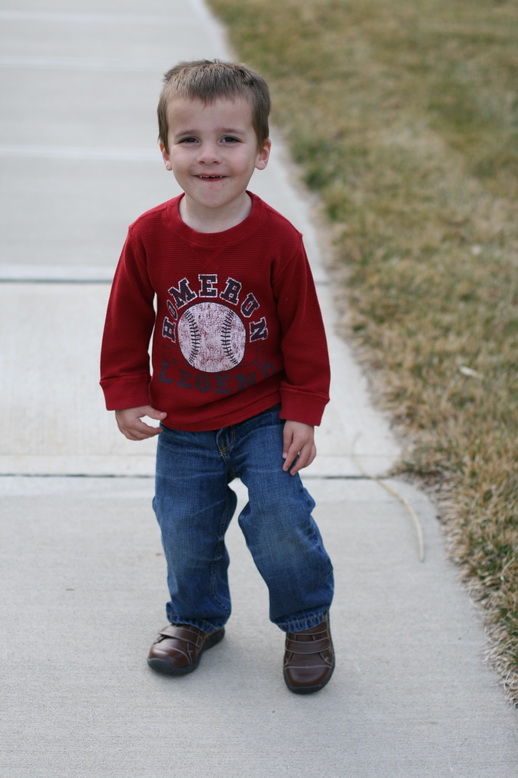 Finally, the sun is shining and Spring is here. Along with the warmer weather comes all the fun things that I love about Spring including the new 2009 Eleven Collection of shoes. I can't help myself when it comes to buying shoes for my little guys.
I am a sucker for shoes it seems, and every chance I get, I am usually eyeballing the shoe isle when I am out and about. Thankfully my boys are growing, so I get plenty of opportunity to get my shoe fix. Eleven Shoes has plenty of adorable shoes for the choosing and each shoe has a little character all of its own. When I was first introduced to Eleven shoes last Fall, I simply fell in love with them. Their shoes are far from the ordinary and offer a fresh and vibrant look for your special little someone.  Each shoe in their collection has a little personality all of its own and you are sure to find a style to fit your little guy or gal's own individual style.

About Eleven Shoes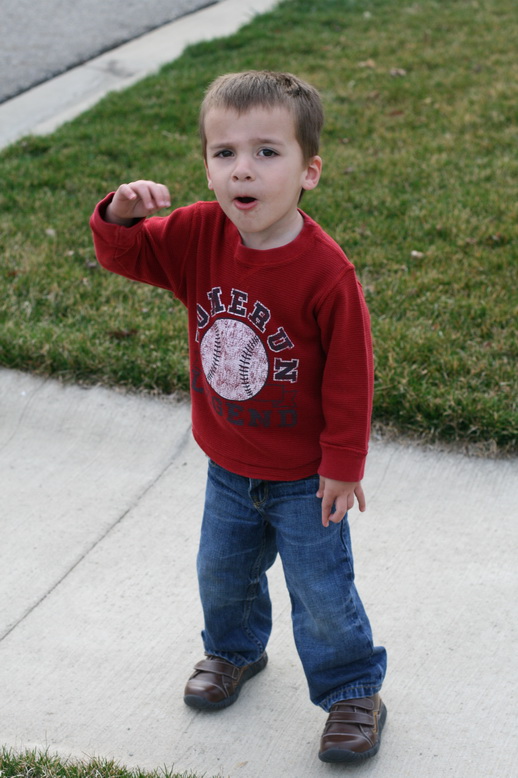 Eleven is a sister company with See Kai Run, carrying on the same tradition of flexibility and good looks, but for the older children (ages 3-8 years).
Their mission is to create wonderful shoes for little travelers who make each step an adventure. Based in the Northwest, Eleven combines quality footwear with independent style and modern accents. Made with attention and care for the journey that happens every day, their shoes don't have a break-in period. All of their shoes feature artisan craftsmanship and city-chic style, making them perfect and functional for every occasion.
If you have young kids, and toddlers in particular, like I do, you know that shoes take a beating. Eleven shoes stand the test of time in this regard. The boys first pair of Eleven shoes lasted them until they grew out of the shoe and they still had plenty of wear in them. The thing I like most about Eleven shoes, is the fact that they are light weight and not clunky. They bend and flex with your child's feet and since little kids are constantly on the move, a shoe that goes with them is essential. They go on comfortable and the boys ask to wear their new shoes all the time.
Eleven Shoes Feature
Comfortable Fit:
Flexible soles designed for growing, active kids
Premium, soft leather ensures comfort and breathability
Cushioned insole makes each step a comfortable one
Easy on and off, with padded collars for a sensational, secure fit
Premium Construction:
All premium materials and construction
All leather uppers
Durable and sturdy soles with superior traction
Independent Style:
Vibrant and bold colors
I love them because they are easy to get on, there is nothing worse than a shoe that is difficult to get on when you have squirmy toddlers.  They are cool and fashionable, they don't have to be broken in and they outlast the rigorous play of young children. With all these wonderful features in such a little package, you can't go wrong with Eleven shoes.  We chose the Aubin which is such a classy little shoe but there are so many others that I would choose.    I love everything about them and the boys run and dance and play in them and never complain about them bothering their feet.  You simply must get a pair of Eleven shoes for your little one.
THIS CONTEST IS NOW CLOSED!

DoubleBugs and Eleven shoes would like to give DoubleBugs readers the chance to win a pair of these fab shoes for your little guy or gal!
So here's what ya gotta do!
Visit elevencollection.com and come back here and leave me a comment telling me what style of shoe you like best.
Please leave me an email so I can contact you if you win
Winners are chosen at random via Random.org.
If Winner Does Not Respond Within 2 Days the prize is forfeited and donated!
For Additional Entries (please leave as an additional comment):
Tweet about this post
Follow me on Twitter
Blog about my contest and give me the link!
Put my badge on your sidebar
Contest Starts Monday March 23, 2009 and Ends Monday April 13, 2009
Good Luck!!!!