We all know that the dental chair isn't always that much fun, so I like to spend as little time there as possible.  I am petrified of the dentist, in fact I even took an 18 year hiatus from the dental chair as a result of a negative experience.  After I worked up the nerve to go, I had to spend the better half of last year getting a few cavities filled and even the dreaded root canal and was also informed that I have periodontal disease.   Since then, I have vowed to make sure I don't transfer my fears to my boys, about getting regular dental check ups and attempt to make sure they have a really good oral care regimen.
It sounded easy enough to me, but I have two five year olds that often resist getting their teeth brushed.  It started off innocent enough, then it was a scene akin to bull wrestling.  They decided that the toothbrush made them cough, the toothpaste (kids toothpaste) was too spicy, or the they just plain didn't like it.  I quickly realized that I would have to get creative about getting them happy about brushing regularly.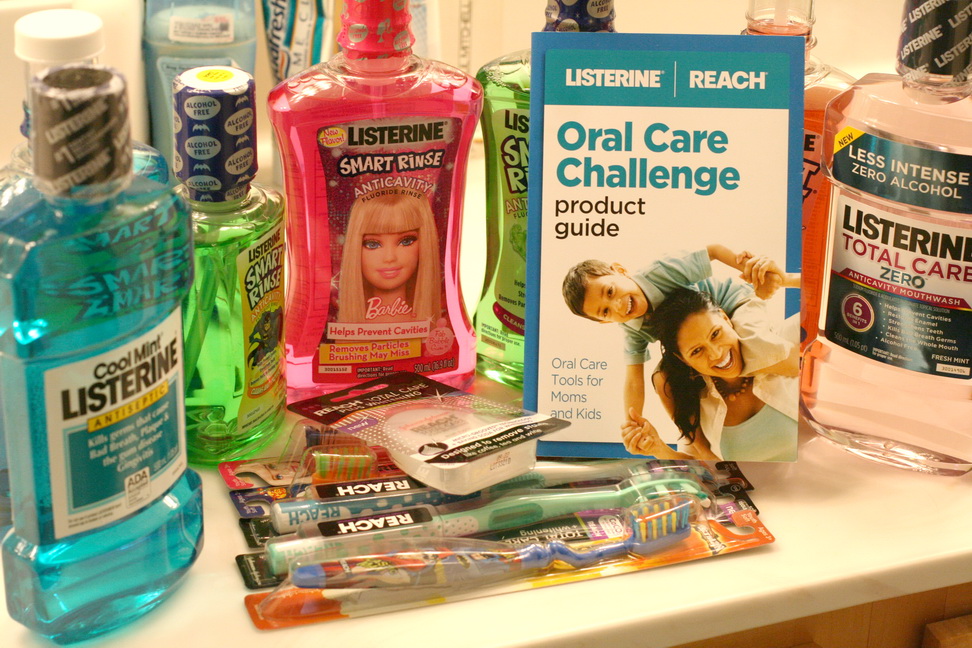 Then, the perfect opportunity came about.  The Motherhood has teamed up with LISTERINE® and REACH® for an exciting new project called– the LISTERINE® and REACH® Healthy Habits for a Lifetime Oral Care Challenge designed to  encourage families to adopt a healthy oral care regimen that will help lead to a healthier lifestyle.  They invited me and my family to take the challenge by taking a few extra minutes a day for a complete oral care routine including brushing, flossing and rinsing.  To complete the challenge, me and my family must do these steps twice daily for three weeks.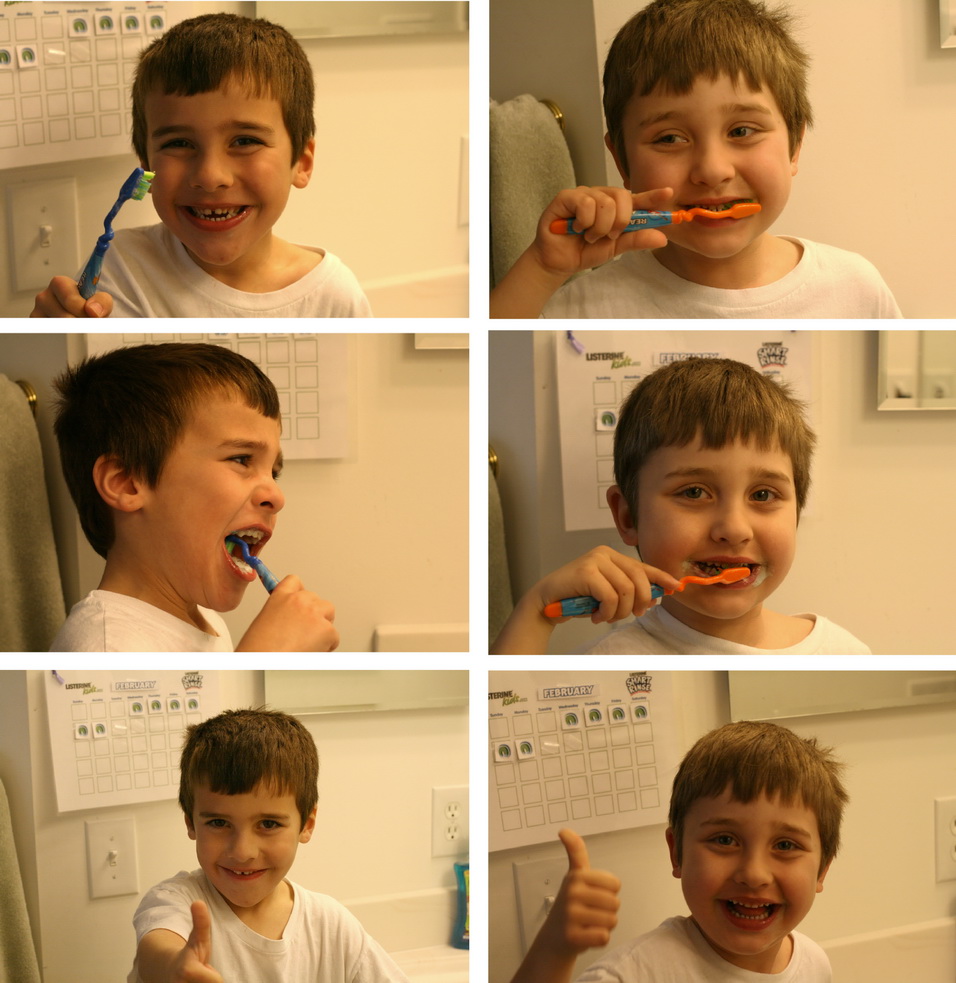 I know now, however, that I am not alone.   Did you know, that nearly 75 percent of American adults suffer from various forms of periodontal (gum) disease* and don't know it.  Despite the fact that I was brushing my teeth, I would  have never even known that I had periodontal disease.   Also after attending a webinar, I discovered that brushing your teeth alone misses the germs in 75 percent of your mouth!  I rarely even used mouthwashes, because I figured brushing would take care of it.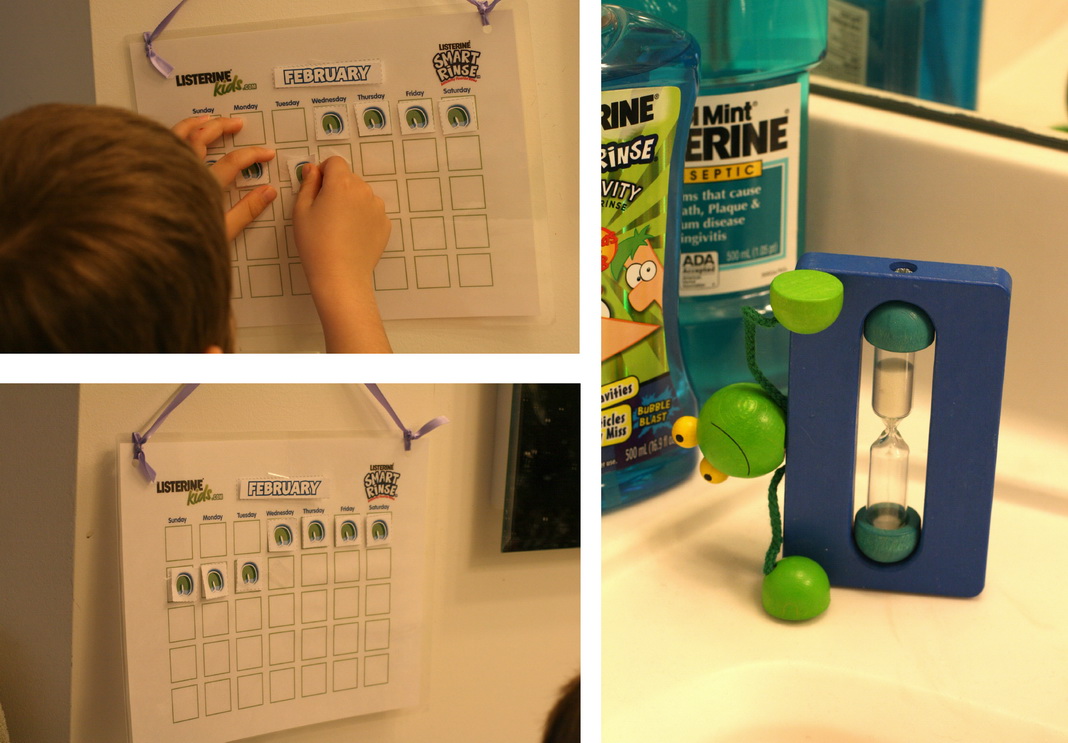 So I am on a new mission, to get our mouths in the best possible shape, by taking the Listerine Health Care Challenge and hopefully maintain a routine we all can live with, far beyond the three weeks and make it a lifetime habit with me and my kids.  We will be brushing flossing and rinsing, and making it a fun and healthy experience.  For the kids, we are keeping track on our Oral Care Challenge chart, and at the end they will be rewarded for keeping up the good work!  I am really excited to be a part of the Listerine Oral Care Challenge, and be able to keep my families teeth and mouths healthy and make it something we all enjoy doing.
I also would like to invite you to take the challenge with me!  You can visit www.walmart.com to access  tips from leading dental experts and great values and prices on oral care products.
**I received products and compensation from Johnson & Johnson and The Motherhood as part of my participation in the Oral Care Challenge. All thoughts and opinions expressed in this post are my own.**
Because of you, Santa has a very large list from my boys.  In fact, every commercial that involves a toy, the boys want it.  If I happen to forget that I left the tv on, I hear "I want that!"…."mommy I want that!" echoing throughout my house.
My very favorite moment is the monopoly banking game from Hasbro.  My son comes up to me and says he wants this game because he says that the world can be ours.  I asked him what he was talking about and he said "you know mommy, all you need in one card, you swipe it and the world is yours!"  I wish it was so my son, but the only thing swiping a card will do, is put you in debt  LOL.
I have been hiding from the television set since.  Clearly this Christmas, Santa has his work cut out for him with the millions of children that may watch the cartoon network.  I have a set amount that the boys may put on that list because for me, the amount of toys that are out there for kids, is overwhelming.
As a parent, I really look closely at the things I buy for the boys because what you get for your money these days is very little.  I would rather buy toys that are going to last than some of the mass market toys.  I find that the toys the boys play with the most are Legos, Playmobil, and plain old wooden blocks.  I also find that they use their imaginations more with these toys than anything out there.  There are no batteries, no annoying sounds and I can actually see them playing with them for years.
What are your kids asking for from Santa this year?  What are some of your personal holiday gift buying limits and rules?

Summer is still in full swing at our house and even though the kids are back to school, my two are still at home and want to be outdoors as much as two little boys can be.  As a stay at home mom, it can be difficult finding things for the boys to do when the neighborhood kids aren't around, and when they are bored with their own yard.  Many times, I need to get things done inside and they want to be outside and I certainly want to encourage them being as active as they can, rather than sitting inside.
Recently, we were given the opportunity to review the Bazoongi Nuclear Bounce House from Hayneedle and let me tell you, that, this is the best thing since slice bread.  If you want to get your kids moving, and excited to be outdoors, this will surely make them jump with excitement. When I told the boys what was in the box, they couldn't wait. The great thing is, that I can put it right out in my backyard and keep a close eye on them.
Set up was super easy and I had two little helpers by my side.  The bounce house is actually rolled up like a sleeping bag, and you simply unroll it, and unfold it, stake it down, and attach the blower and it is fully inflated in about a minute.  The  stakes help  keep the Bazoongi Bounce House in place,  so it doesn't move around while jumping and your children don't blow away.   The best part is that it keeps them active, happy and busy while they are outside and they aren't sitting in front of the television.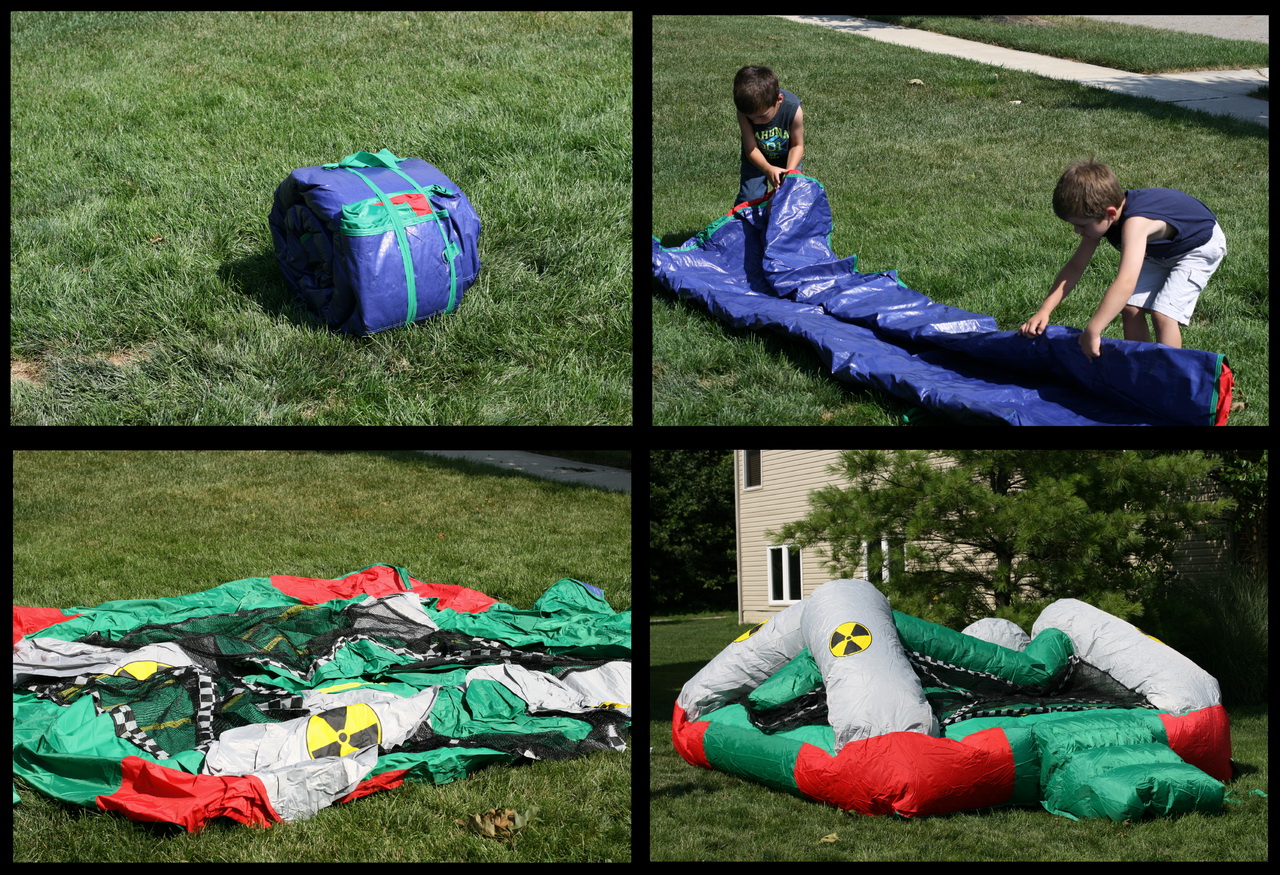 The Bazoongi Nuclear Bounce House is also compact in size but offers plenty of bouncing room for 1-3 kiddos.  The maximum weight limit is 200lbs which makes it perfect for younger kids. The bounce house itself, is made of  semi-commercial-grade, puncture-resistant PVC material and seems to withstand all the boys tumbling, bouncing and running with absolutely no problems.  The entire bounce house is enclosed in netting.  The front entrance can be zippered clothes and attached by click in tethers, so no one is going to fall out.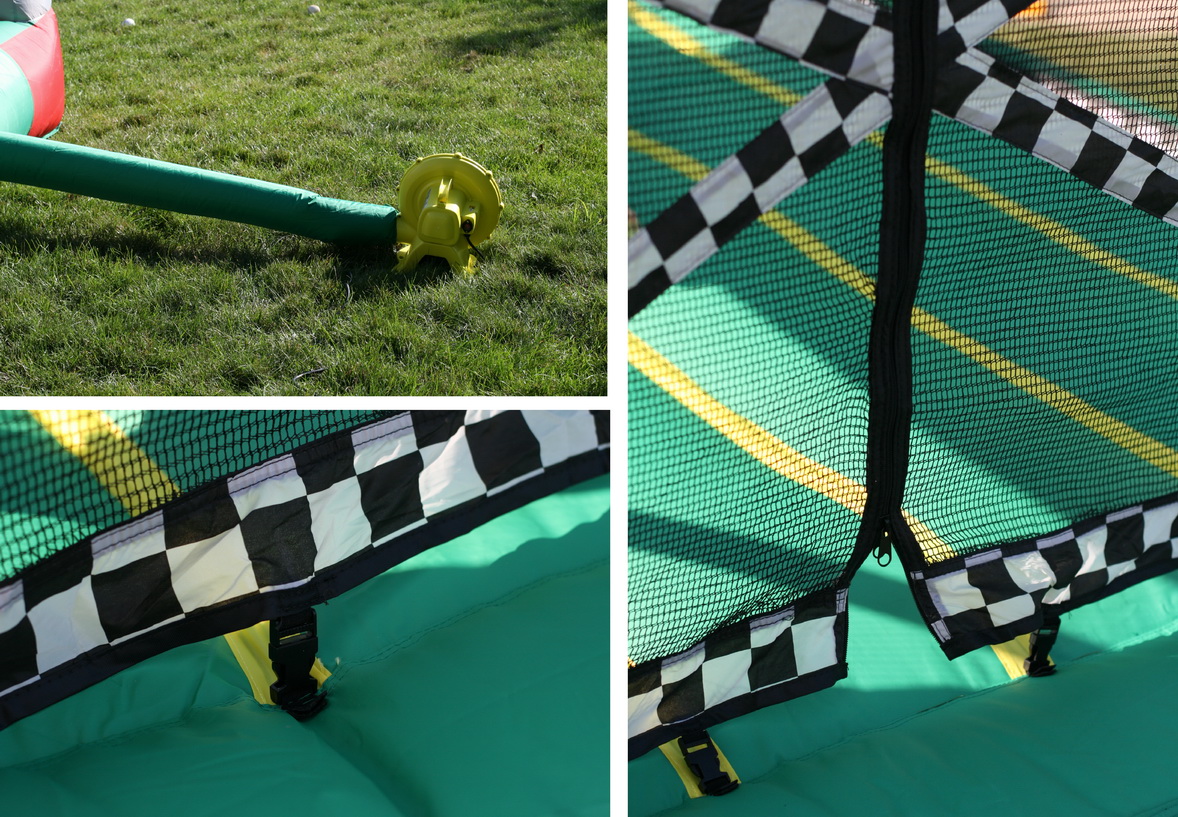 Because of its compact size 9ft x 9ft,  it  fits nicely indoors!  We have a basically empty dining room and it fits nicely in there.  So on rainy days and in the winter when the kids are stuck inside, I can bring their outdoor bouncing fun indoors!  I have tried this already on several occasions and it's a big hit.  At first, I thought they would bump into the walls but the netting around it and the bounce house foundation goes well past the netting so this was avoided.    The boys were bouncing, running circles, doing somersaults, and just having a giggling good time all inside the confines of the bounce house.  After a day of bouncing, they slept like rocks and as a parent, you can surely appreciate that.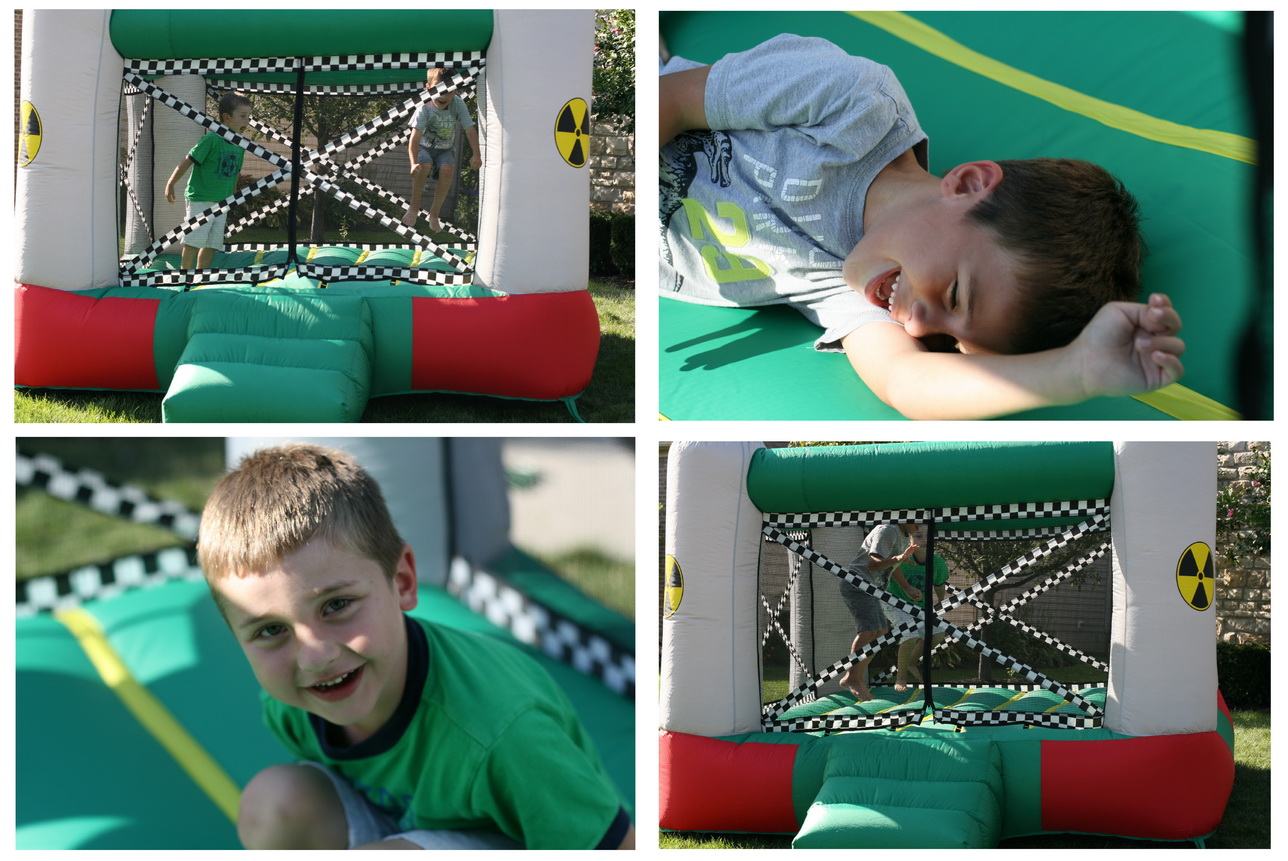 The boys have a myriad of outdoor toys from scooters, to bikes, to their Power Wheels, and I love that I can actually put this bounce house away!  The first time I had to put it away (you know how stuff never goes back in the way it came), I struggled a little bit trying to get it folded and rolled small enough to fit into the provided duffel bag.  I found that if you kind of lean into it while rolling it up (just like a sleeping bag), it gets all the air out and fits nicely in the bag to be put away and I was also able to fit the blower in the same bag and store it in our coat closet. The Bazoongi Nuclear  Bounce House, retails for $269.99 at Hayneedle.
We love our new Bazoongi Bounce House from Hayneedle where you can buy even more than just great outdoor things for the kids.  They have everything you can possibly imagine in one place.  You can buy just about anything your heart desires from Hayneedle,  and to help you do that, Hayneedle and DoubleBugs has a a $50 gift card to Hayneedle to help get your shopping started!
Win A $50 Hayneedle Gift Certificate!!!
Winners are chosen at random using "And The Winner Is"
Here's What Ya Gotta Do!
Visit Hayneedle.com and do a little shopping around and tell me what you would like to buy, come back here and leave a comment
Extra Entries (not required) Please leave a separate comment for each

Become a fan of Hayneedle on their Facebook Page
Follow Hayneedle on Twitter
Subscribe to my feed
Follow me on Twitter @Laurie2008
Good Luck!!!
Contest starts August 17, 2011 and Ends Sept 1, 2011
**The bounce house was provided by Hayneedle   for review, all the opinions expressed here are that of my own**
Yesterday, was a beautiful day, so we took the boys to get dinner and we brought it to the park for a little picnic of sorts. My husband and I were sitting on a bench talking about various things. We have been trying to teach the boys that it isn't nice to interrupt mommy and daddy when we are trying to talk. So far it only works about none of the time, but they are only 4, so I figure this may get better.
So one of my boys comes up to us on the playground and we are talking.
We say to him "just a minute mommy and daddy are talking."
Lil Man: "I don't want you to talk, you need to be bugged right now."
All we could do was laugh. How do you not laugh at that? LOL Apparently it is his rightful duty to "bug us."
Having twins and being new parents has been an interesting ride thus far.  Both of our boys have two completely different personalities, they play differently with the same toys, and they both learn at a relatively different rate.   The only thing that they are the same for, is their clothes and shoe size.
Both me and my husband have sort of reached a dilemma, and one we have ultimately made a decision on for the time being.  One of our boys is clearly ready for kindergarten, and we can see that he gets bored easily with a lot of things that his brother is still interested in or hasn't mastered yet.  Our one lil monkey learns at lightening speed (like his dad in a lot of ways), he masters things and moves on relatively quickly, our other monkey just isn't quite there yet but is right on task for a four year old, but he really has to focus on things (there is nothing wrong with this and that's how I was as a kid).
Both of them turn 5, like 2 months before the school year starts, so they would be considered a very early 5 and being boys, really lack a lot of maturity as far as sitting still, and really being in a structured environment, I think.  They are both relatively good mannered, but I see some indicators that they just aren't ready.  It was a hard decision to make, because I know that one of them is ready and the other isn't, and you cannot just hold one back and send the other when you have twins.  Both my husband and I, have slowly begun to devote individual time to both of them, and that has been helping.
So, now I have been looking for ways to kind of bring them to the same page, to where the one doesn't get bored and still gains information that peaks his curiosity and eagerness to learn and at the same time brings my other lil guy to where he needs to be in the areas he is struggling with.  I never realized how hard having twins would be and all the things you have to really think about and adjust for one kid over the other.  I never like to compare them, and I encourage them both the same, and I definitely would never want one to feel inferior in any way to the other.  I hear about siblings and rivalry and competition and I am praying for very little of that.
It is hard, because the only thing I want for them is to be happy and succeed in the things that they do.  I think that is what all parents wish for.
We recently picked up some of the fables and fairy tales, at the library.  It had dawned on me that I had never read any of the classic fairy tales, that I knew as a child.  My husband and I spend the time before bed reading two or three books to the boys and they look forward to it each and every night.
The most wonderful thing about being so young, or being four years old, is the ability to have an imagination and engage in imaginative play.  And if you think they aren't paying attention when you read to them, they are!  I love to see how their little minds work, and as an adult you find yourself going back to your own childhood experiences.
I was doing my normal evening clean up while the boys were on a walk with their dad.  When one of them came running in the house, shouting "mommy!  mommy!  I brought you something!"  He held out his hand, "guessssssss what mommy, guess what you can do with these!, and filled my hand with mostly acorns and something I could not identify.
"Mommy you can plant these magic nuts in the ground and grow a giant beanstalk so you can reach the sky!"   All I could do was smile.
Encourage your child's imagination and you might get a few of these!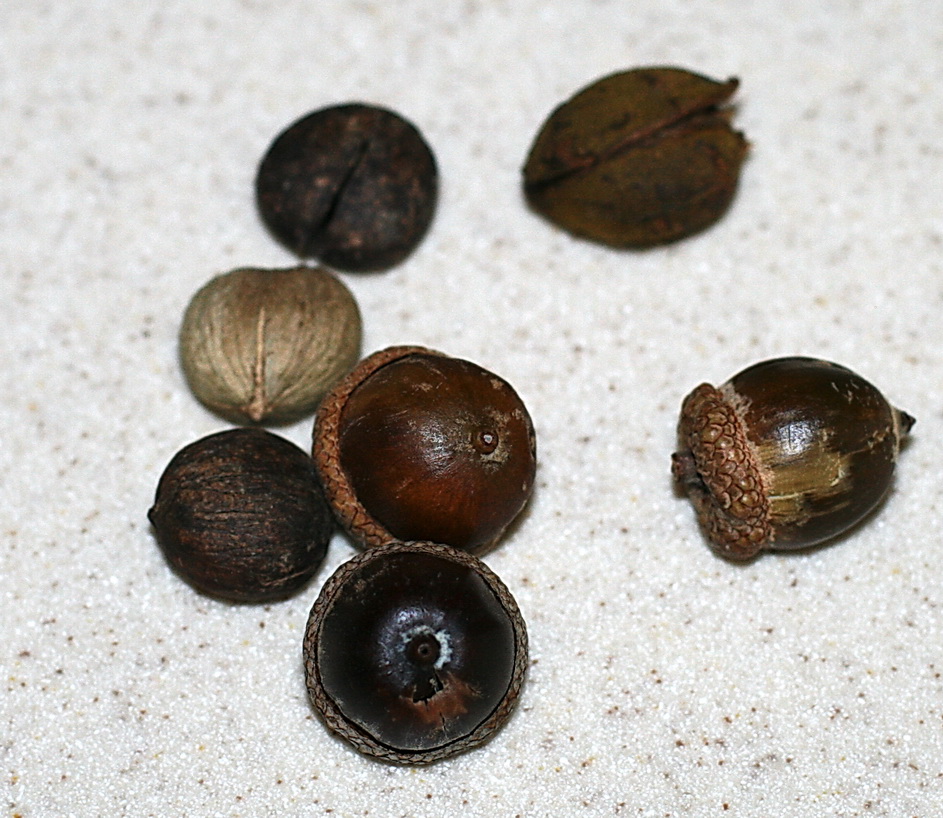 I haven't been online much lately, because I am getting ready for a garage sale.  I willl be glad when it is over because my house looks like World War three in here.
It was a day like any other and the boys were playing, and fighting over some toy.
One of the boys came to me upset and the conversation went something like this:
Bubba:  "Mommmmmy, brother is not being nice!"
Me:  "Why isn't borther being nice?"
Bubba:  "He isn't sharing the toy and is being selfish."
Me: "Well what should we do about that?"
Bubba: "We should sell brother in the yard sale."
Me: (can't stop laughing)
I have been telling them that in order to get new toys for their upcoming birthday, we had to sell their old toys.  So his solution was to sell brother so he could have his toy  LOL!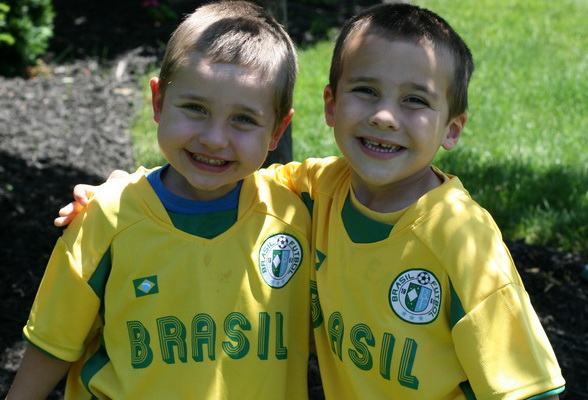 As a Mom it is so hard not be in love with these two faces!  They are the ones I wake up to and end my day with.  I simply cannot imagine my days without them there to smother me with kisses, to ask me a million questions, or even to make me feel like I'm losing my  mind.  I cannot believe they will be four in just one short month.
For me it feels like I will blink and they will be leaving the house.  I never realized having kids would be so hard.  I never knew that even the thought of sending them to school would well up feelings of a mini major depression.
I am learning how difficult it is to be a Mom and a parent.  You have to learn how to let your children grow and learn, you have to let go at various milestones in their life, and learn how to cope with your own mixed feelings without letting them know.  Being a mother is magical and emotional all at once.  I'm just wondering if i'll survive!
Well….
I was on my way to the laundry room this morning, and around the corner I  see this.  I had to laugh because it was just a funny finding!  Maybe it's their way of adding a decorative touch  LOL!
I am seriously laughing my butt off at my son.  He has taken to telling everyone how old he is and this is his response ever since we celebrated their birthday over the weekend.  I have it on video about 6 or 7 times, and I  laugh every time I hear him.  It is too funny!  ENJOY!