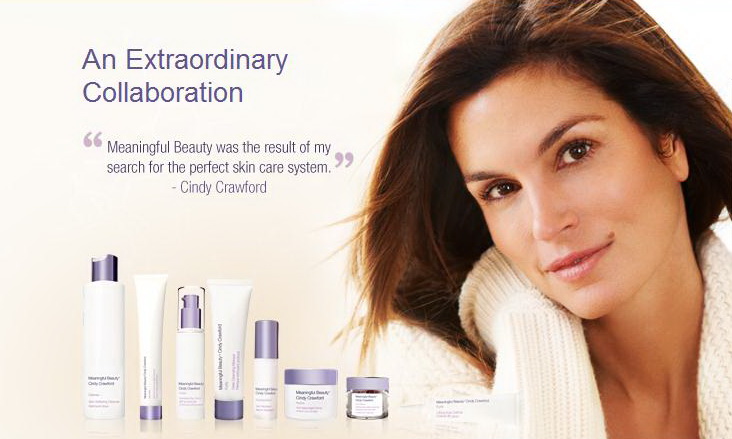 Since becoming a mom to twin boys, I rarely have much time to do anything that is remotely centered around myself.  They say you should take time outs, but that is a rare moment around here.  As part of that, I think that it is even rarer, that I look in the mirror.  There have been days in which I have forgotten to brush my hair, and I have even walked into the grocery store realizing I had my pajama pants on.
I have never been a make-up wearing girl, in fact I probably wear it once or twice in a given year.  Truthfully, I haven't paid much attention to the skin on my face.  Usually, when I am in the shower, I just use lather from my soap on my face and rinse.  Today, I turned 39 and realized that the dreaded 40 is right around the corner, and it makes me question just how things are holding up in this body of mine.  Looking in the mirror, I can see subtle signs of aging, like a few more wrinkles around the eyes, and my skin isn't exactly glowing like a 21 year old.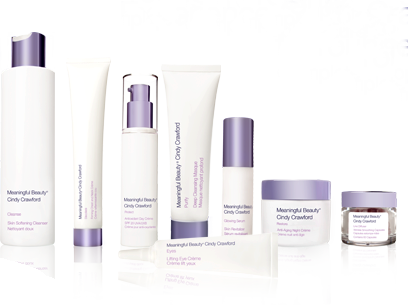 So, I have been asked to  participate in a four week Meaningful Beauty Program for my skin.  Meaningful Beauty is a simple five-step skin treatment plan to help boost your skin's resilience, and reduce the visible signs of aging.  Meaningful Beauty is designed to hydrate, firm and restore healthier and younger looking skin.
About Meaningful Beauty

With Meaningful Beauty®, Cindy Crawford shares her secret for younger looking skin.  This comprehensive skincare system was created by internationally acclaimed anti-aging specialist, Dr. Jean-Louis Sebagh.  Meaningful Beauty is formulated with a powerful super-antioxidant from a rare melon along with such skin rejuvenating ingredients as peptides, vitamins, minerals and marine extracts and can help skin appear radiant and youthful.
Included in my kit: Glycolic Treatment Pads ,Glowing Serum , Skin Softening Cleanser, Antioxidant Day Crème SPF 20 UVA/UVB, Crème de Serum , Lifting Eye Crème – Advanced Formula , Skin Brightening Décolleté and Neck Treatment SPF 15
I'm really excited to try Meaningful Beauty and to have an actual plan for my skin and hopefully it is something easy that I can follow, that doesn't take up much time in the morning or evening. Like I mentioned before, it is rare that I use much on my face in the way of facial care products or make-up, so it will be interesting to see if I notice any changes in my skin. So at the end of these next coming weeks, I will share with you my experience with the Meaningful Beauty skin care regimen, as well as my thoughts, about it's ease of use, how my skin feels, and if I notice any marked differences.
In addition to me being able to try Meaningful Beauty I was also sent an  additional kit to give to someone meaningful in my life.  I have decided to pass this other kit on to my Mom, who took care of me all my life, who still guides me in many aspects of my life and who is beautiful to me in every way. I am looking forward to sharing Meaningful Beauty with all of you.
**I wrote this review while participating in a test drive campaign by Mom Central Consulting on behalf Meaningful Beauty and received a 5-step treatment kit to facilitate my review, a second 5-step treatment kit to giveaway, and a promotional item to thank me for taking the time to participate.**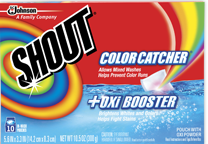 Laundry reproduces like bunnies in our house.  There isn't even a full day where I can officially say I am all done or caught up on doing laundry.  I get a less than satisfied look on my face when I turn a corner and the hamper has a few articles of clothing in it after I just emptied it.  Then there is the tiny load dilemma, where I have some light colors and dark colors,  and I don't really have enough to kick off a load unless I combine them.  We all know that colors bleed, hence why there is sorting of laundry.
Since I am a Shout Brand ambassador, I have been given a chance to try some of their wonderful products like their Shout Free Stain Remover that I reviewed a few weeks ago, and this time Shout Color Catcher with Oxi Booster.  What if you could combine some of those darks with the lights without risking your clothes coming out pink or grey or a new shade of baby blue?  Shout Color Catcher eliminates having having to separate darks and lights and eliminates the need to wait until you have enough darks or lights to complete a load.  Just toss a sheet into your laundry and it absorbs loose dyes to prevent them from bleeding on to other clothes.

About Shout Color Catcher With Oxi

Product Information
I will admit when using the sheets I was still a little hesitant to use them.  After twenty plus years of sorting religiously like my mom always taught me, it was like I was committing a felony by tossing darks and lights together.  I wasn't as liberal with my color combining because I wanted to test things out before I knew if it really worked.  So, I took some of my husband's dark work socks and threw them in with some of my light colored pajamas.  After the cycle was complete, I looked at the color catcher sheet and it was a light shade of gray from the black socks, and I noticed nothing on the light colored clothes.  So I would say it does it's job.  I eventually got a little braver and threw in a red placemat with some light towels and the sheet came out pink but nothing was visible on the towels.  I was pleased with the results.  Will this end my sorting days?   Probably not, because I think it has been drilled into my laundry psyche, but for days when I have less than a load and want to get clothes washed and put away, this is a great alternative, just toss in a Shout Color Catcher with Oxi and I don't have to give it a second thought!
Want to try out Shout Color Catcher with Oxi for yourself?  You can win it, right here on DoubleBugs!  I am giving it away to two lucky winners! And, if you can't wait to win it and you want to try it out,  the Shout Facebook Page is offering downloadable coupons  Shout Free and Color Catcher with Oxi !

Here's What You Gotta Do to Win!

Leave me a comment and tell me your worst laundry nightmare, I know we have all had one.
Additional Entries
Follow me on twitter
Subscribe to my RSS feed
Tweet about this giveaway and provide the link
Contest starts Jan 23, 2012 and Ends Jan 29, 2012
Winners have 24 hrs to respond or the prize is forfeited
Open to US residents only
Good Luck!!!!!
"I wrote this review while participating in a campaign by Mom Central Consulting on behalf of Shout and received a product sample to facilitate my review and a promotional item to thank me for taking the time to participate."
Having kids, equals a big mess, no matter how you think about it, they are not the neatest and cleanest creatures on the planet.  Inevitably, there is always a stain that pops up on their clothes, and it never fails to be the newest shirt that I just bought for them.   Since, I have boys, there is always dirt involved and one of my boys has the habit of wiping his mouth on his shoulder/sleeve which drives me crazy.  By the time I do laundry, it looks like they have been wallowing in the mud for the past week.
I am always doing battle with one stain or another on our clothes, whether it is grape juice stain, spaghetti sauce, grease stain or ink, I am usually always trying something new to get them out.  In addition, myself and my children have pretty sensitive skin and I am usually very cautious and particular about the detergents, I use to wash our clothes.
I am always on the look out to try things that actually work on some of the more set in stains or the surprise stains that pop up in the weekly laundry.  I recently had the opportunity to try Shout Free, and shout products have always been one of my mom's favorite go to stain removers, so I was interested in giving it a try.  Shout free, appealed to me because  it is dye free, fragrance free, has 99% natural ingredients, and is safe for all your washables.  This way, I don't have to worry as much about potential skin reactions, and use the same great product to get stains out of our clothes.
The handy spray bottle allows you to effectively cover the stain and cover a wide area of the stain quickly, so you can toss your clothes right in.   So for a week, I served up juices, and spaghetti to put it to the test.  Shout Free took out a grape juice stain, as well as, spaghetti sauce.  It works best if you treat the stain as soon as you notice it or when it happens.   Overall, I was pleased with it, and it doesn't seem to bother our skin.  The nice part is that I can save some of our clothes that would otherwise be ruined by a permanent stain.  There is nothing more frustrating then getting new clothes for the boys and not being able to remove a stain.
Currently Shout is offering downloadable coupons on their Facebook page for Shout Free and Color Catcher with Oxi!  And to get your stain fighting off to a good start DoubleBugs is giving away a free sample of Shout Free, to two lucky readers.
Here's What You Gotta Do
Subscribe to my RSS Feed, and Become a fan on the Shout Facebook Page
Extra Entries
Tweet about this giveaway and provide the link to your tweet
Follow Me On Twitter
Contest starts December 27, 2011, and Ends Jan 2, 2011
Open To US residents only

Good Luck!!!
*winners need to respond within 24 hours of being contacted otherwise the prize is forfeited*

"I wrote this review while participating in a campaign by Mom Central Consulting on behalf of Shout and received a product sample to facilitate my review and a promotional item to thank me for taking the time to participate."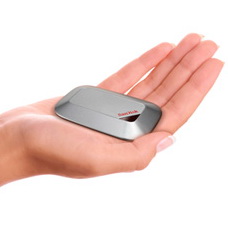 Before I had my children I just dabbled in photography and didn't particularly take that many photos.  Once they were born, as all new parents do, I felt compelled to snap numerous pictures of the boys each and every day as they grew.  Even though I didn't have all of them printed, I slowly over time, have acquired thousands of images on my local hard drive and that which we store on our home server as well.  Besides the obvious digital storage options, I have always wanted a place though, to keep them besides just on the home computer.
Our plan was to ultimately burn all our photos on to cds, and make triple copies, sending one to my parents to keep, one to put in a safe and one to just have on a shelf in our home.  That way I would be sure to have copies, no matter what happened.  I am always on the lookout, however, for compact ways to have my most precious memories kept safe without risk of damage and readily available to me if I need to access images.  Let's face it, cds break, get corrupt, and hard drives fail.  Having a low risk, highly reliable, and compact way to store your pictures has to be the most logical and desirable way to store digital images and video.
But, what if there was a way to store your photos for at least one hundred years, in a compact location, with minimal risk of losing your precious photos?  And what if you didn't have to rely on your computer's hard drive to store your digital images and risk them failing?  SanDisk has come up with a way to protect, and store your most important images, and videos for at least 100 years.  The SanDisk Memory Vault is designed for long-term preservation.  All you have to do is connect it to your computer's USB port and drag-and-drop.
Features

SanDisk Memory Vault features Chronolock™ technology:

Engineered to preserve the quality of photos and videos long term
Tested to support data retention for up to 100 years*
Physically designed for long-term reliability and durability

*For more information, see www.sandisk.com/preserve
1 gigabyte (GB) = 1 billion bytes. Some capacity not available for data storage.

Additional Info

Minimum System Requirements

Windows® XP, Windows Vista®, Windows® 7 and Mac OS® X v10.4.11 or above
USB 2.0 high-speed connector

Package Contents

SanDisk Memory Vault
USB 2.0 transfer cable
Quick start guide
Writable labels
Storage pouch
With as many pictures as I take, the SanDisk Memory Vault is very useful.  I also like the designated place that they have for a label which is provided with the Memory Vault and the handy little storage pouch.  I was sent the 16GB SanDisk Memory Vault for review a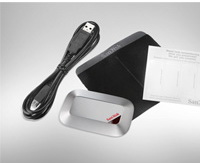 nd I found that I am going to need a whole lot more space than what is available on it.  I take so many pictures that it was full in the first twenty minutes of transfer.  Currently, the SanDisk Memory Vault retails for a whopping $90, which personally I feel is a tad on the steep end for a flash drive like device with some added technology.  I would like to see a much larger storage capacity at that price range.   Putting the price aside, I feel like it is a really nifty little device and has a potential to be a a really great go to device for the future of photo storage.  I would like to see this with more storage capacity and for organization sake a place like storage box in which I could slide the SanDiskMemory Vaults into it, with the labels visible within the box.  The SanDisk Memory Vault is a great forerunner in the future of digital memory protection and storage options.
If you are looking for a great way to preserve your treasured photos and memories, the SanDisk Memory Vault would make a great stocking stuffer or gift for an avid photographer or just a special person in your family. DoubleBugs would like to offer a 20% discount to the first four people to email me at laurie@doublebugs.com. The coupon is good for one discount and can only be used at the SanDisk online store (http://shop.sandisk.com) and expires December 31, 2011 at 12am EST.  Keep your memories safe with the SanDisk Memory Vault.
"I wrote this review while participating in a campaign by Mom Central Consulting on behalf of SanDisk and received a product sample to facilitate my review, and coupons to giveaway."


Christmas is in full swing at our house,  the tree is up, shopping is being done, and I am busy checking off my list of people that we have to buy for.  The kids are easy, because toys are usually at the top of their list for Santa to bring.  But I always seem to get stuck when it comes to getting things for the adults in the family.  I always struggle with gift ideas.  What do you buy for people who seem to have everything, who give you very vague ideas as to what they could want, and who tell you they want nothing but you insist on buying something for?
We recently received a wonderful Hickory Farms Gift basket, stuffed with yummy summer sausage, and smoked cheeses and we have already been enjoying its contents.  Hickory Farms, is one of my favorite go to gifts during the holidays.  I have loved Hickory Farms since I very little and remember when my Mom would bring home a gift basket from them, or we would buy some of their famous beef summer sausage and cheeses.  I have fond memories of the strawberry bon bons that they used to place in between all the wonderful tasting food goodies within the basket.  For us, our traditions would often involve a family movie night, and we would slice up the sausage and cheeses, and crab the crackers.
Every year around this time Hickory Farms sets up shop in our local mall and I always love to stop and get a few things for our travels back home.  My parents are always delighted to get Hickory Farms goodies, and the tiny mint meltaways are one of my mom's favorite treats.
So, when it comes to giving, I like to give Hickory Farms.  There is something for everyone and you cannot go wrong with food.  It is a perfect general gift that can be given to family and friends and something that everyone can enjoy.   Hickory Farms has a wide selection of signature sausages and savory cheeses that are always packaged so pretty.
And, to kick off the holiday gift giving season, Hickory Farms will donate $5 from each Party Planner gift box sold to Share Our Strength's No Kid Hungry Campaign, a national nonprofit that is working to end childhood hunger in America. In addition, Hickory Farms provides free shipping on select products to APO/FPO military addresses across the globe, allowing loved ones overseas to share in holiday traditions.   I love when companies incorporate good causes into the items that they are selling and  Hickory Farms products taste so yummy, that it makes it easy to buy. Right now you can have Hickory Farms delivered right to your door in 3 days for just $3!
So if you are stumped as to what to buy family and friends and you don't want to give them something they might not like.  Hickory Farms has some tasty gifts for everyone.
**"I wrote this review while participating in a campaign by Mom Central Consulting on behalf of Hickory Farms and received a product sample to facilitate my review."**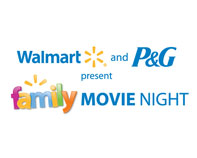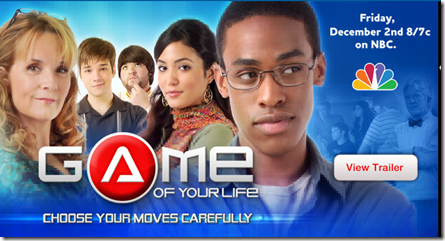 Teaching our kids to make the right choices is something that you hope to instill in them before they go off on their own.  Life is full of lessons, that we either learn the easy way or sometimes the hard way.  It is hard to watch your children do this, but often times these are things that help them in the end.
At least once a week we watch movies or a show together as a family.  Some of my favorite shows to watch are the ones that involve life's valuable lessons with examples that kids today can relate to.  Periodically, P&G and Wal-Mart offer Family Movie Night, and I have been pleasantly surprised by their wholesome quality.  Their newest movie, Game of Your Life, premieres December 2at 8/7c on NBC.  I love the wholesome content of the movies offered, and I feel like I don't have to shield my child's ears or eyes when we are watching.  It also has valuable lessons, that can open up good conversations after the movie about the story, and the lessons learned.  My boys are only 5 but no matter what they got from the movie you can incorporate lessons learned.  Game of Your Life, was a good story with a great ending and I loved the movie as always.
What the movie is about


When Zach Taylor heads to an elite video game design program his future takes a promising turn.  First he must survive the good ole freshman year and make the cut after the first three months.

Teamed up with determined group leader Sara, his roommates, Donald and Phillip, the four set out to involve the entire campus  in a new social interactive game of making choices. At the height of their new project development Zach learns that his father Billy, is  facing growing debt and financial problems back home. Worried and desperate  to help his Dad and not lose the only home he has known, Zach accepts an opportunity to work directly with Marcus Bentton on the side which is against policy at the school. His new secretive project has Zach falling asleep in classes and falling behind on the team project. which he should be devoting to the project. Struggling to keep it together, Zach is torn between his responsibility to his team, his admiration for Bentton and a chance to help his father.

Everything comes undone when Zach's teammate threatens to remove him from the group the  truth behind Bentton's secret project comes to light. With the help of his  Professor Abbie Lambert, Zach must make a decision that will impact his family and those around him.



Game of Your Life, premieres December 2at 8/7c on NBC. So grab some popcorn and your kids, curl up in your pjs and watch a movie that you all can watch. You can check out the Family Movie Night webpage to see previous movie offerings and read about the current movie and become a fan on Family Movie Night's facebook page.
"I wrote this review while participating in a campaign by Mom Central Consulting on behalf of P&G and received a promotional item to thank me for taking the time to participate."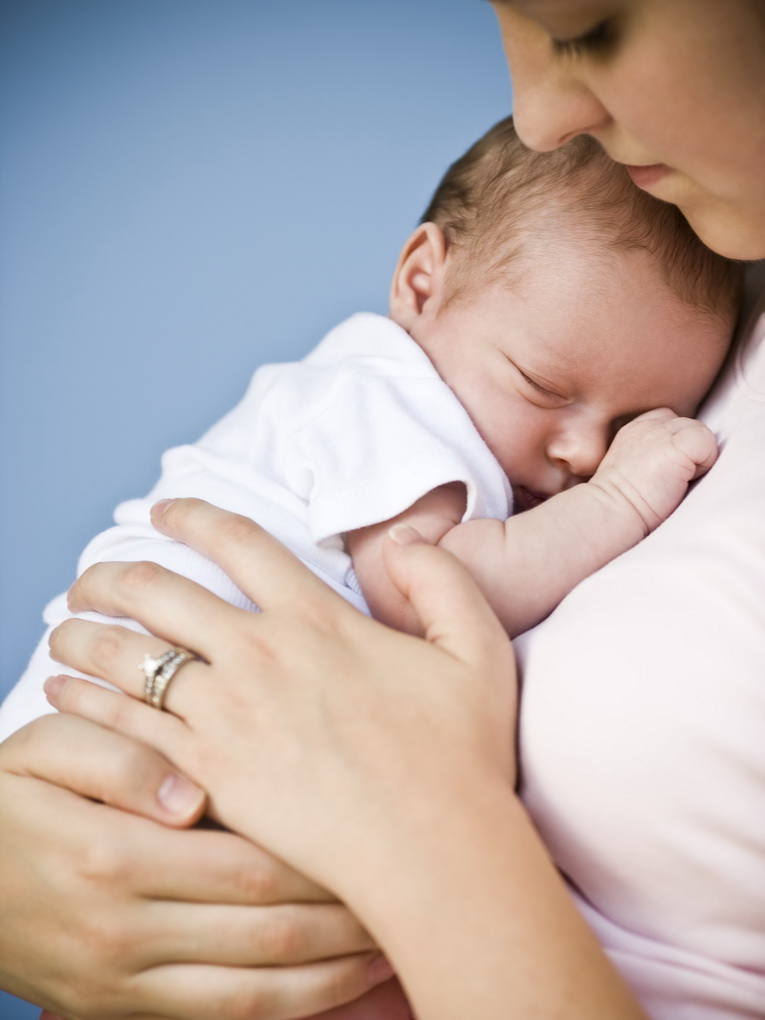 More than half a million American babies are born prematurely each year.  When I was pregnant with the twins, I was aware of the increased risk of complications of carrying multiples.  At 19 weeks into my pregnancy, a relatively uneventful pregnancy became a scary one.  I was placed on bed rest and hospitalized at 25 weeks for premature labor.  I was able to maintain the pregnancy till about 34.5 weeks, when my water broke and the boys were born nearly six weeks early.
Being a new parent is scary enough, but you never even think of or are prepared for the special medical care that your babies may require if they come early.  Even though the boys were a healthy 5lbs each, they still spent close to three weeks in the NICU with breathing issues and learning how to eat, swallow and breathe at the same time, as well as, maintain their body temperatures.  According, to a March of Dimes survey,  most expecting parents don't discuss preterm birth with their doctor during prenatal care, even if they are at high risk and even though I went to a high risk doctor, we didn't particularly discuss the possibilities in depth.
November 17th is World Prematurity Day and a great way to help spread awareness to existing parents, new parents and soon to be. Nearly every baby contracts respiratory syncytial virus (RSV) by age two. In most full-term babies, symptoms are similar to those of the common cold and parents may not even know their child has the virus. However, because they don't have the antibodies needed to fight off infection, preterm infants—even those born just a few weeks early—are at increased risk for developing an RSV-related infection, often requiring medical attention or hospitalization.  One of my sons had a great deal of difficulty with RSV and today he has to have breathing treatments and he has a lot of trouble when he gets a respiratory illness.
RSV Quick Facts:

RSV is the leading cause of infant hospitalization, responsible for more than 125,000 hospitalizations and up to 500 infant deaths each year.
RSV occurs in epidemics each fall through spring. The CDC has defined "RSV season" as beginning in November and lasting through March for most parts of North America.
Certain regions have longer RSV seasons than others, with the season beginning as early as July (e.g., Florida) or ending in April.
Despite its prevalence, one-third of mothers have never heard of RSV.

Prevention is Key:
There is no treatment for RSV, so it's important for parents to take the following preventive steps to help protect their child:
• Wash hands, toys, bedding, and play areas frequently
• Ensure you, your family, and any visitors in your home wash their hands or use hand sanitizer
• Avoid large crowds and people who may be sick
• Never let anyone smoke near your baby
• Speak with your child's doctor if you believe he or she may be at high risk for RSV, as a preventive therapy may be available

Be Aware of Symptoms:
Contact your child's pediatrician immediately if your child exhibits one or more of the following:
• Persistent coughing or wheezing
• Rapid, difficult, or gasping breaths
• Blue color on the lips, mouth, or under the fingernails
• High fever
• Extreme fatigue
• Difficulty feeding
I think that this is so important, especially for new parents. Many doctors may not share these possibilities to avoid stressing parents out  but I am a firm believer that knowledge is power and keeping parents informed can go a long way in preventing RSV. I know how scary breathing issues can be and even though you don't want to face the possibilities of having a premature infant or a sick child, it is easier to face if you know something about it before hand. The RSV Protection site is a great resource for you or someone who is expecting.  We can't control if a baby is coming early in most cases but we can give them a leg up by knowing what to expect.
"I wrote this review while participating in a blog tour by Mom Central Consulting on behalf of MedImmune and received a promotional item to thank me for taking the time to participate."

This one time (recently), our cordless phone was left on the bumper of the car (whoops!), and my husband, took it for a little drive where it spent the night lonely on the side of the road in the rain.  It still worked sort of, but no one could hear me when I talked. It's been a long time since I've paid much attention to cordless telephones.  If you're anything like me, you look at a cordless phone and think "hey, it's just a phone, what's the difference?".  Thanks to VTech, I've had a chance to play around with a new modern "digital answering system", the DS6421-3.  Apparently there's a lot of difference between cordless phone systems nowadays, a lot has changed over the past 5+ years.
First, here's what's in the box, neatly packaged:
Quickstart guides, user's manual
Wall mount bracket
3 cordless phones (handsets) with batteries
1 base station with power adapter and phone cable
2 charging cradles with power adapters
Specs
I won't go into all the detailed specs here as part of this review, you can find the complete listing on the VTech DS6421-3 site here.  This set of phones operates on the DECT 6.0 standard.  That means it uses the 1.9 GHz frequency and it won't interfere with your wireless network (home wifi equipment  that generally uses 2.4 and/or 5 Ghz frequency).   Another feature that comes in handy is the "Connect To Cell" technology.  Connect to cell means you can use both your cell line and your landline with this set, easily switching between the two.   The VTech DS6421-3 also includes "Push To Talk" technology so you can use the sets like walkie-talkies.  Overall, the features are pretty impressive, equaling those of some of the more expensive high-end sets on the market.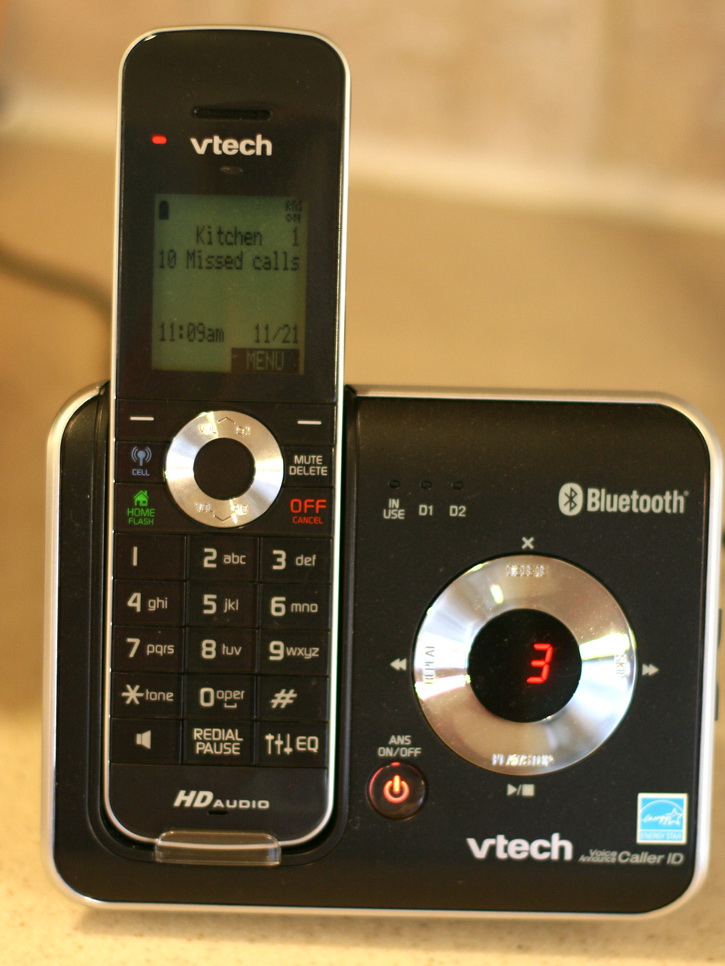 Installation
Installing the phone is as easy as can be.  You just have to figure out where you want to put the base station and plug the included phone cord into a phone outlet.  You can easily mount the base on the wall with the included wall mount bracket if you want, but I preferred to have mine on the counter.  The batteries included with the handsets come pre-charged, so you just plug them in and the 'base' automatically recognizes each handset and configures it.  One handset sits in the cradle as part of the base, the other two handsets can be placed anywhere you like, just plug each of the charger cradles into any available outlet.
Using the DS6421-3
Once you set up the base and cradles, you're ready to start using the phones.  The VTech DS6421-3 does everything you'd expect from a good cordless phone set.  The handsets themselves are very sleek, fit comfortably in your hand and feel well-built.  The back lighting is good, the screens on the handsets are crystal clear and easy to read.  So far everyone I have talked to sounds crystal clear. Each cordless phone has caller ID, functions as a speakerphone, and the base has an indicator on it that tells you how many voicemails (if any) are recorded.  You can also screen calls right on each handset – just hit the "screen" button  and you can listen to the person leaving the message on the handset speakerphone.  I love not having to get up to hear who is calling.   Another feature I found myself using frequently is the ability to listen to recorded messages from any of the handsets.  Just use the menu to select "play messages", and listen to the voicemails on whatever handset you have available.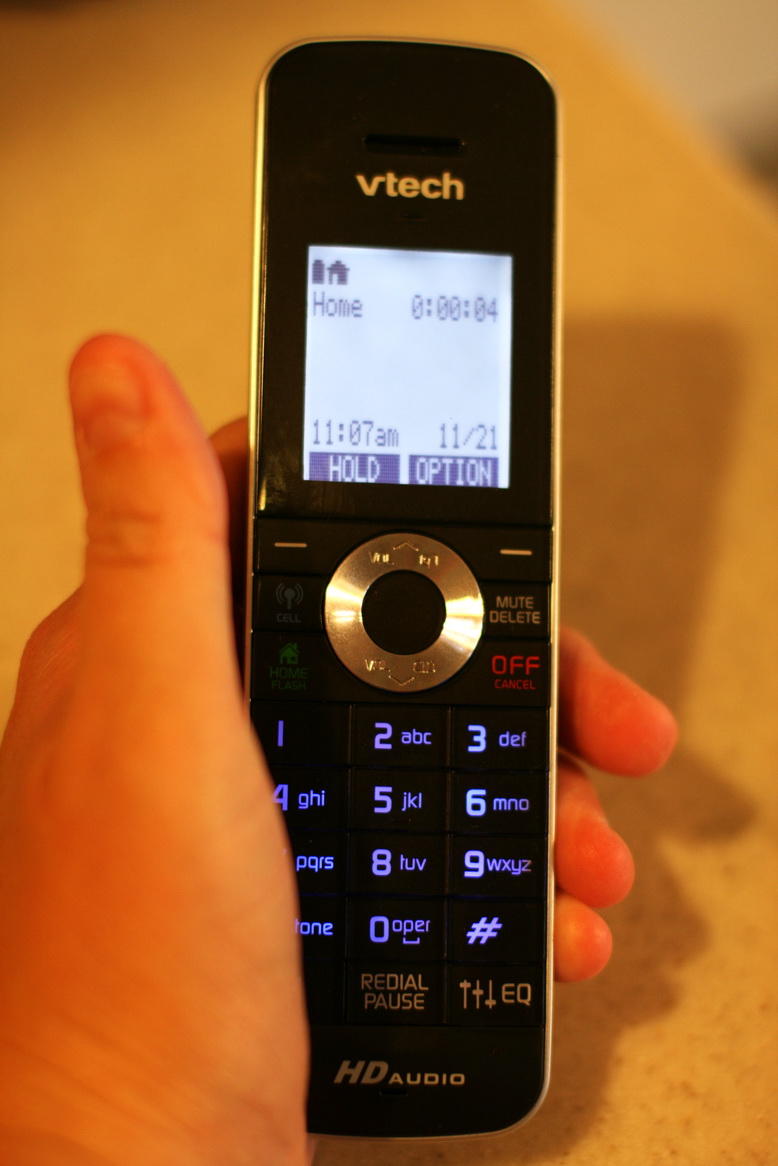 There's nothing more annoying than having your cordless phone run out of  battery all the time.  The VTech DS6421-3  features very long battery life.  I used the cordless phones for hours and didn't have to charge  them for at least a week.  I was very impressed with the battery life and I had no low battery sounds beeping in my ear mid conversation.
Another, aspect of cordless phones is their range of use.  I am often on the phone and going out to the mailbox and prefer not to lose connection.  You want something that will let you walk anywhere in the house without interference, as well as short distances like your driveway.  I was able to use the cordless sets throughout the house, outside the house all the way to the street in front of the house with no problems.  VTech lists the range as "up to 500 feet", which is probably only feasible under the most perfect conditions, but the range on these were great.
The 3 handsets in this set are identical.  They operate using a very simple menu, it didn't take long at all to figure out how everything worked without even opening the manual.  The menu is operated using a left / right select buttons along with a round disk .  The menu options are straight forward, you can customize pretty much everything from the ring tones to the ringer volume to the number of rings it takes before the answering machine picks up.  You can also set a name label for each handset so you know where each one goes.  This feature is perfect for when you want to use the "push to talk" functionality.   Picking up the phone and pushing the button for "Kitchen" or "Basement" makes a lot more sense then trying to remember where "handset #1" is located.
One thing I really liked about the phones is that when someone calls each set it speaks the name/caller id of the caller.  You don't have to look at the phone or base to know who's calling, which is very handy for easy screening of calls.  For me this is more fun than anything, because at first I had some trouble recognizing the pronunciations. The DS6421-3 also has "equalizer" functionality to optimize the sound quality of your phone calls.  I don't know about you, but I can't imagine ever needing to use an equalizer to fine tune the sound on my mono phone handheld…. But hey, it can't hurt, it's a nice touch they threw in!
Connect To Cell
The "connect to cell" functionality is one of the features relatively new to the cordless phone market.  Basically, it allows you to integrate your cell phone(s) and your landline together into one seamless phone system.  it works like this:  you "pair" up to two cell phones to the DS6421 base, using Bluetooth connectivity.  That means the paired phone just has to be somewhere near the base (in the same room generally) to be connected to the DS6421 base.  Once paired, the base will treat the paired cell phone as another "line" in addition to your land line.   You can receive incoming calls from your cell phone(s) on your cordless phone the same way you would incoming calls on the land line.  Different ring tones indicate whether the call is on the landline or on the cell.
This is an excellent feature for those with a cell phone with Bluetooth.  When you come home, just put your cell phone in the same room as the DS6421 base, plug it in to charge the battery, and you'll be able to make and receive calls using your cell or your landline with the simple click of a button.   Click the "cell" button, and you receive or make a call using your cell phone.  Click the "home" button, and you receive or make a call using your landline.  Since you can pair two cell phones, two people living in a home cold both have their phones paired, and both use the same set of cordless phones to access either the landline or the cell phone.
One important note to the landline/cell phone functionality is that you only need to have one or the other to use the system.  If you have both cell phone(s) and a landline, the DS6421-3  integrates them perfectly… but you can use the VTech DS6421-3 without having a landline at all, great for those who are thinking of getting rid of their land line and just using cell phones.  With this system you get the best of both worlds, a nice handset with great range and coverage while your cell phone is charging.   For example, you could use your cell phone for free long distance if your landline doesn't have free long distance.
Another great feature of the connect to cell technology is that the DS6421 phone system can copy your contacts from your cell phone(s) to the cordless phone system.  That makes the issue of having someone's info on your cell but not your home phone a thing of the past.
You can also connect Bluetooth headsets to the DS6421 for easy hands-free calling in your house.  I found this feature somewhat less than useful since you are limited to a relatively small area around the base of the phone system.  You can't use the Bluetooth headset and wander off to the other side of the house while on the phone, the Bluetooth signal will get disconnected.  Still, it's a nice option to have if you need to be on the phone a lot and want an easy hands-free setup.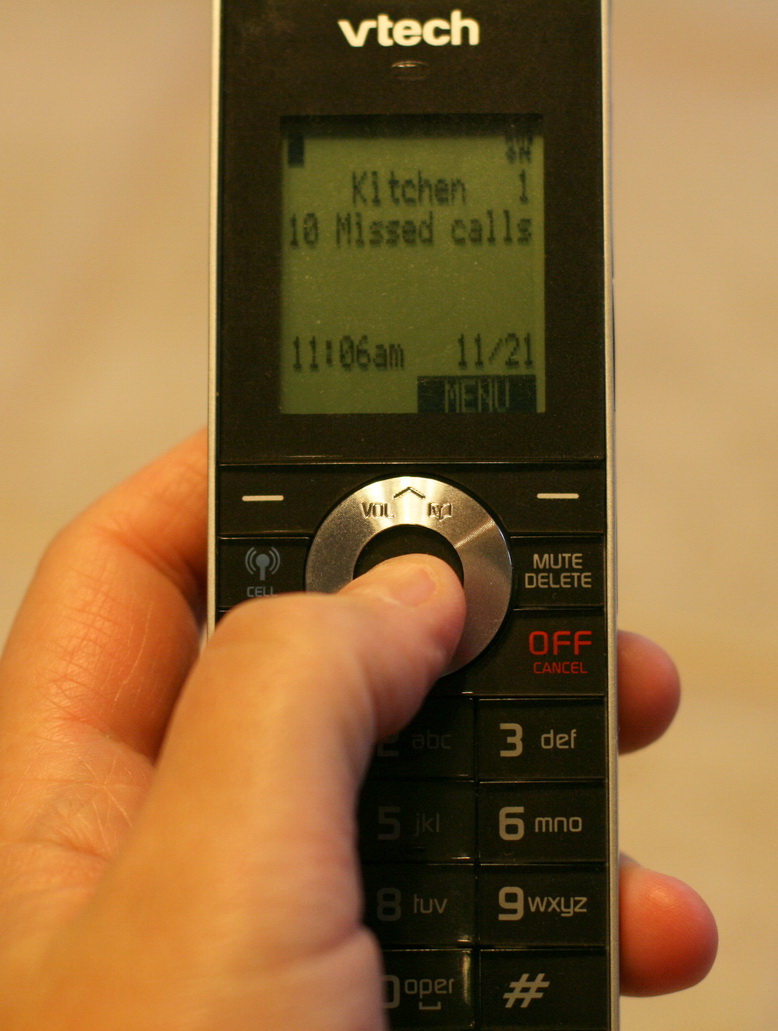 Expansion
The DS6421-3 can be expanded to up to 12 handsets, although who needs 12 handsets?  I found that the three provided were more than enough and felt like I had phones laying around everywhere.
In conclusion, I really like the VTech DS6421-3.
Pros: great feature set, great look and feel, cell/landline integration, phone contact copying, expandability, long battery life, ease of setup and use, overall value.
Cons: inability to set ringer volume for each handset, ringer options have to be set for all handsets at the same time.
Overall, I was thoroughly impressed by the VTech DS6421-3.  It was easy to set up, works great, integrates the land line with the cell phones seamlessly, and does everything at a very reasonable price (less than $100 last I looked).  That's a great bargain! I'd recommend this set to anyone who's in the market for a new cordless phone system.  You can save a few dollars by getting a "no frills" cordless phone set, but you'd miss out on a lot of great features and functionality for relatively small savings.  The bottom line: The VTech DS6421-3 is a really great phone for the home.
**I wrote this review while participating in a campaign by Mom Central Consulting on behalf of VTech and received a product sample to facilitate my review.  All of the opinions I have expressed here are my own.**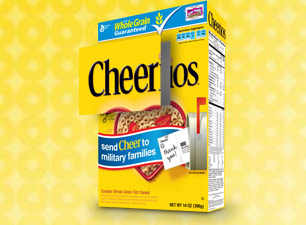 With the age of the internet, most things we do, even the mail we send is often via the computer. I sometimes miss the days when someone would just send me a handwritten letter. There is something special about receiving a note of encouragement or just a thank you in your mailbox outside. I believe it to be much more meaningful and a heartfelt expression to a special person or even a complete stranger.
I know a lot of military families that I have met either online or just friends and acquaintances. I know that sending their loved ones overseas for months and even years at a time cannot be something that is easy. Many of their spouses are back at home taking care of the family, paying the bills, and holding the household together. I think being in the military is a huge monumental sacrifice to take care of the American people and I think the families involved make just as many sacrifices by giving up their loved ones to go protect our country. I can imagine that it can be a huge emotional taxing on families, and often times it's nice to be able to hear kind uplifting messages to help get you through each passing day.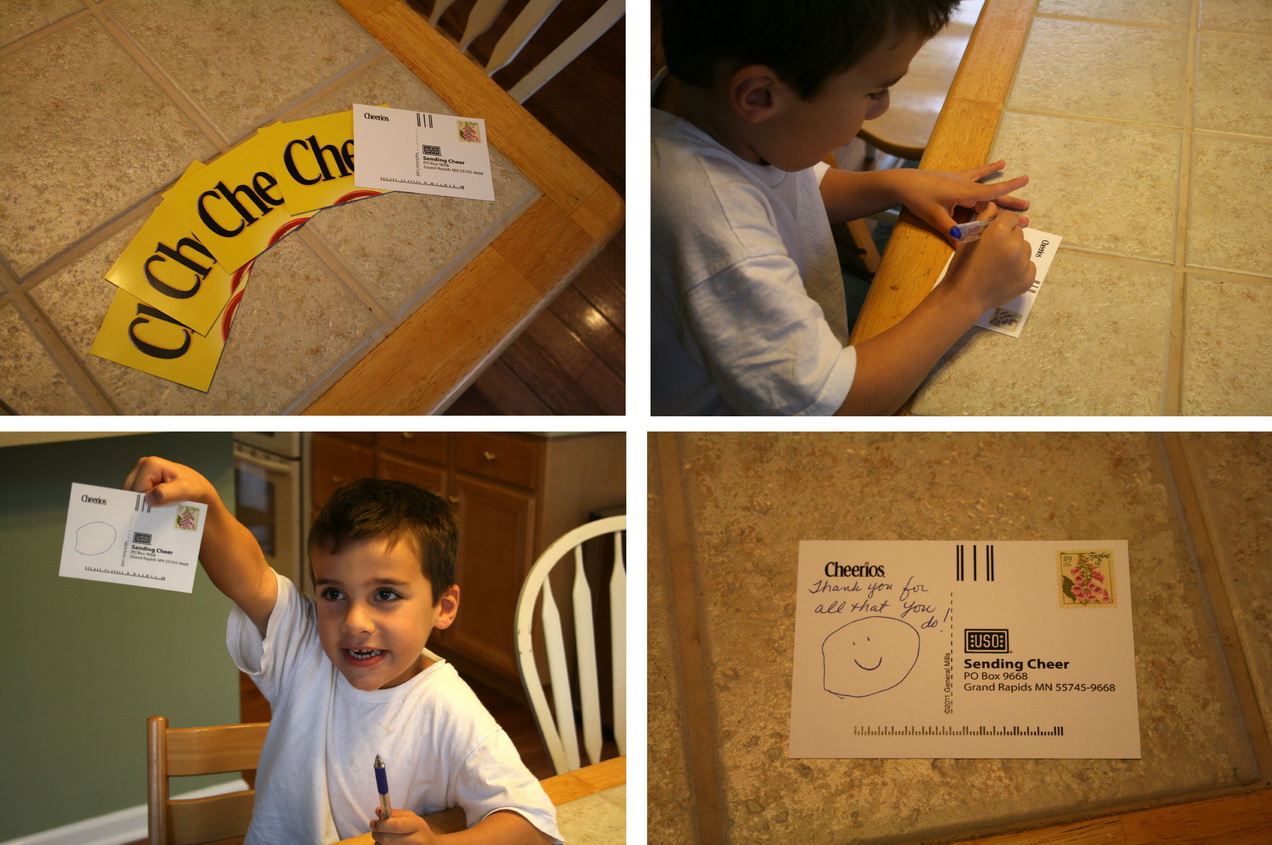 To help spread these messages, Cheerios has started a wonderful campaign. Cheerios and the USO have launched "Cheer," a postcard campaign that spreads cheer directly to these honorable military families and supports USO programs. During the months of October and November, 2011, specially-marked boxes of Cheerios cereal will feature Cheer postcards on the front of the box. You and your family, can out the postcard, write a message of thanks, let the kids make a drawing, or write words of encouragement. Then, all you have to do is, add a stamp, and mail the pre-addressed card to the USO. The USO will then deliver the Cheer card to military families across the country!
And, along with that, Cheerios will donate $1 to the USO for every postcard that is mailed and received by November, 30, 2011. Cheerios has already donated $150,000 to the USO, and will donate up to an additional $100,000 based upon the number of postcards received. Your participation is needed to reach this goal and who doesn't love cheerios?  So stock up on a few boxes, and mail some wonderful words of thanks and encouragement to these families who are making big sacrifices each day.
**I wrote this review while participating in a campaign by Mom Central Consulting on behalf of Cheerios and received product samples to facilitate my review and a promotional item to thank me for taking the time to post.**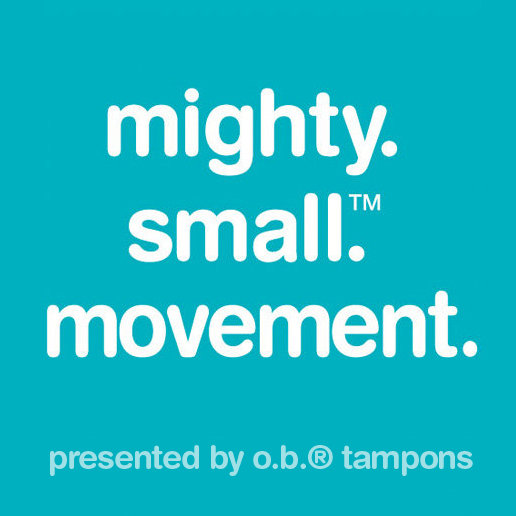 We have become a society of modern day conveniences.  Everything has sort of evolved, something as simple as a toothbrush has even changed over the years, to the more compact and newer model.  Being female, when I think of that inevitable time of the month, the last thing I want to be is uncomfortable with the personal feminine protection products I am using.  I know how horrible cramps, bloating and moodiness can make you feel.  Could you imagine being without the modern convenience of a maxi pad or tampon?  I do believe we are pretty spoiled, because in some countries, women go without these things.  I cannot even imagine not having what I needed during that time of the month.
For millions of girls in developing countries, sanitary protection is a luxury item, that we just toss in our grocery cart when we need it. Unable to afford sanitary protection,  young woman in these countries resort to dangerous alternatives or simply avoid school for the duration of their periods.  They are missing out on valuable education necessary for change  and increasing their susceptibility  to poverty and disease, including HIV.
Recognizing a very overlooked problem,  the o.b. Brand has created a Share It Forward Facebook campaign to raise money and awareness for Huru International, a non-profit organization that provides at-risk young girls in developing countries with the resources and knowledge they need to complete their education and safeguard their health. Now through November, the o.b. Brand will donate $1 (up to $25,000) for every person who visits the o.b. Outreach Tab on the mighty. small.™ movement Facebook page and "Shares" a message about Huru International's mission.
In these countries, twenty five thousand dollars could buy a lot of these much needed products and help to provide the education these woman need.  I think this is a great cause and helping out couldn't get any easier than visiting the mighty. small.™ movement Facebook page and sharing a message about Huru International's mission. What a great reminder about appreciating the little things in life that we are all guilty of taking for granted.
"I wrote this review while participating in a campaign by Mom Central Consulting on behalf of o.b. and received a promotional item to thank me for taking the time to participate."