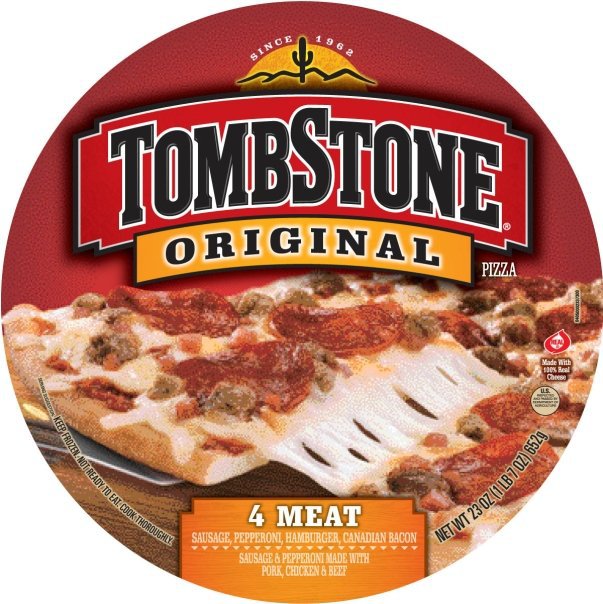 Halloween is fast approaching, and it's one of my favorites with the kids.  Besides loving the Fall weather, we love spending time with all our friends in the neighborhood.  Halloween, is always special because we have a pre-Halloween get together, take lots of pictures then some adults stay back with everyone's candy lined up in lawn chairs waiting for all the little ghosts and goblins.  After the kids get tired, there is a fire, lots of glow sticks and kids playing and parents chit chatting.
The hours before trick or treating are spent getting costumes in order, waiting for my husband to get in the door and my boys have their noses pressed to the window to see who is already out.  In all their excitement and mine, we have little time to get everyone ready and a meal on the table.  My favorite is to throw a Tombstone pizza in the oven, throw together a garden salad and dinner is ready in minutes! And who doesn't love pizza?
About Tombstone Pizza

Only fitting for the "Official Pizza of Halloween," TOMBSTONE pizza was brought to life in 1962, at a bar called the Tombstone Tap that was located across from a graveyard in Medford, WI.
It all started when Tombstone Tap owner, Joe Simek, broke his leg dancing the "Peppermint Twist."   While recuperating, Joe experimented with various pizza recipes in the kitchen in the back of the Tombstone Tap.  The tasty pizzas he made were an instant success, creating the TOMBSTONE pizza brand.
50 years later, TOMBSTONE pizza today offers eight different crust varieties (including Original, Brick Oven Style and Garlic Bread) and a multitude of tasty topping choices, including new TOMBSTONE Double Top. With so many options to choose from, moms are sure to please all their favorite little ghosts and goblins this Halloween season.
Moms can find TOMBSTONE pizza in the frozen section of their local grocery store.
This Halloween season, Tombstone is being dubbed "The Official Pizza of Halloween," and to help make your Halloween a success they are providing you with all the tools you would need to have a spooky good time!   Start by simply 'liking' the Tombstone Facebook page. There you can download a free Halloween Party Kit that will give you everything you need to make your Halloween party and conjure up lots of Halloween fun.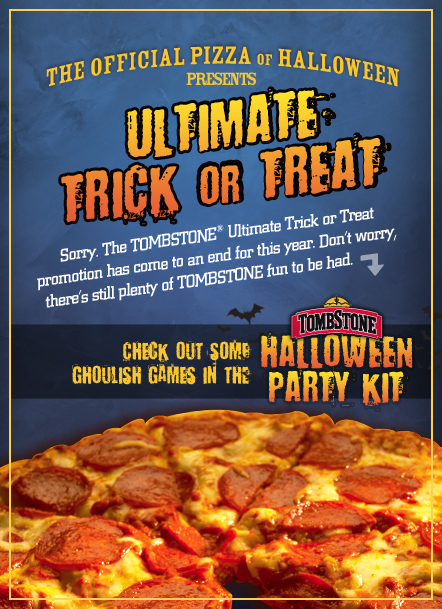 The free Tombstone Halloween Party kit includes tons of really great ideas including fun recipes, games you can play, fun tips, decorations and way to create fun Halloween photo ideas.  I love their spider web munch and bone chillin brew in the recipe section.  I know my kids would love it!
So while you are rushing to get those excited little ones out the door, pop in a Tombstone Pizza and make it your official Halloween favorite every year!
"I wrote this review while participating in a campaign by Mom Central Consulting on behalf of Tombstone Pizza and received coupons and a promotional item to thank me for taking the time to participate."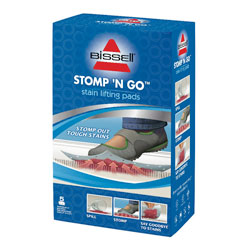 If you have kids, pets and carpet in your home, then you are bound to be cleaning up some sort of stain or spill from it.  I have had our carpets professionally cleaned numerous times, and it looks great for a few weeks then slowly, stains begin to reappear.  Often times they are just stains that seem to resurface.
Recently, I was given the chance to review a new product by Bissel, called Stomp 'N Go.  Naturally, this peaked my interest for two reasons.   Firstly, it sounded way too easy and simple of a product, and two I am constantly looking for "at the ready" carpet stain removal products, that I can use to get a stain that is fresh or one that I have come across.  In our home there are our most common stains, like dirt, spilled juice, always the blue candy or popsicle, and usually the cat that inevitably throws up.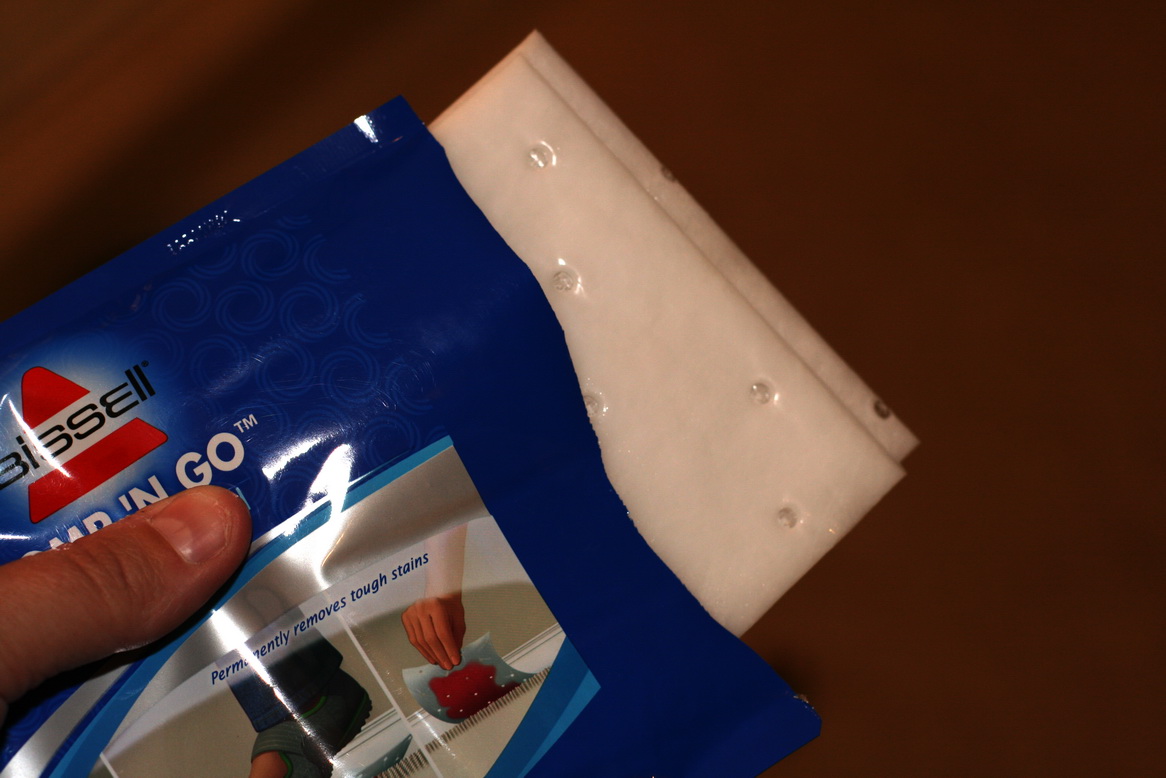 About Bissel Stomp 'N Go
BISSELL® Stomp 'N Go®

Innovative one-of-a-kind pad cleans carpet messes with just one STOMP

Forget about scrubbing out spots and stains on carpet, stomp them out! BISSELL's new Stomp 'N Go® stain lifting pad is unlike any cleaning product available. Using a powerful oxy-based formula, the pre-moistened pads make cleaning easy and fun. Simply place the pad on a spot or stain and stomp on it.  Upon stomp, the pad begins working, lifting and removing the mess. You can actually see the stain being absorbed into the pad. There is no need for scrubbing or using other cleaning tools – the pad does all the work.

Stomp 'N Go® pads are great for permanently cleaning tough set in stains like red wine, food, fruit juice, coffee/tea, pet messes, blood, mud/dirt and more. The pads leave carpet smelling fresh and come in convenient, individually wrapped packages.

The stain lifting pads can also be used on rugs. Additional features and benefits include:

Pads are portable and safe for use on all carpets including nylon, wool and stain resistant carpet
Spots and stains are gone in about 30-minutes; tough stains may take up to 24 hours

No scrubbing or manual work required

BISSELL Stomp 'N Go® pads are currently available at Kmart, grocery stores and select Wal-Mart stores for $4.99. Each package contains five individually wrapped pads.
I was  particularly interested in trying Bissel Stomp 'N Go on this one stain that I have been wandering by in the main traffic area of our living room.  It was driving me crazy, and I had not yet had the time to get out my little handheld spot removing machine, because I didn't think anything else would get it out.
The not so lovely stain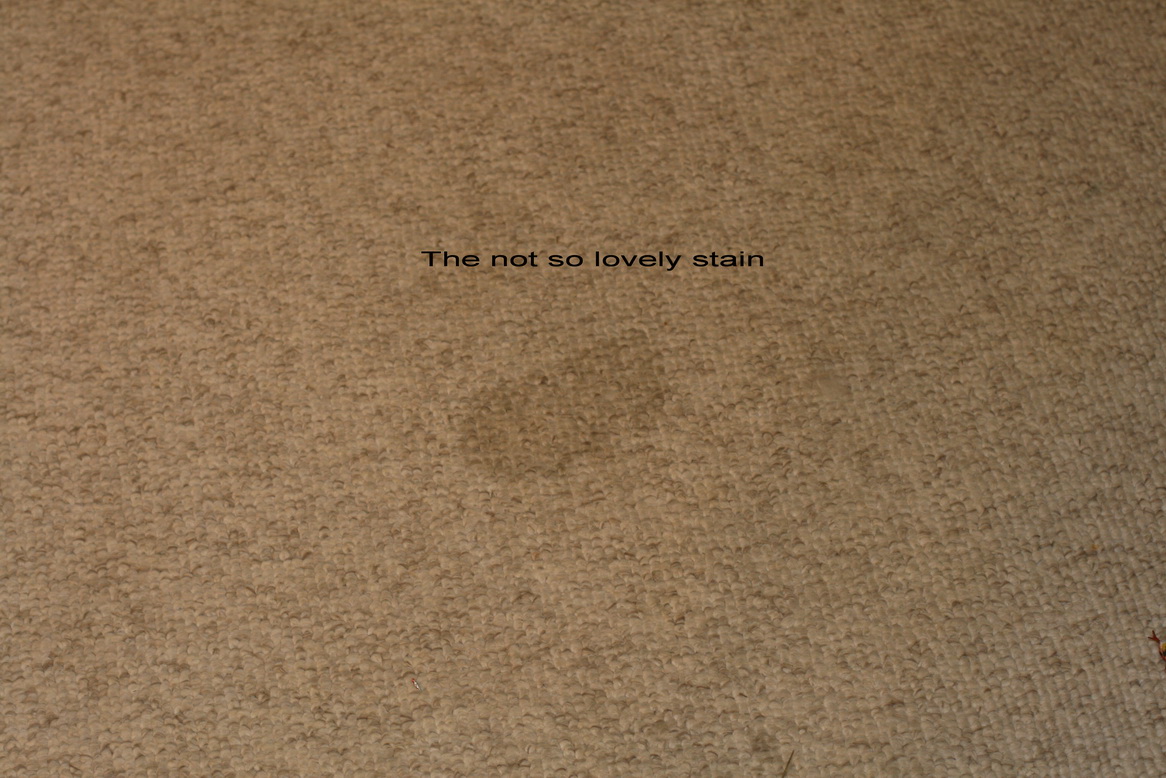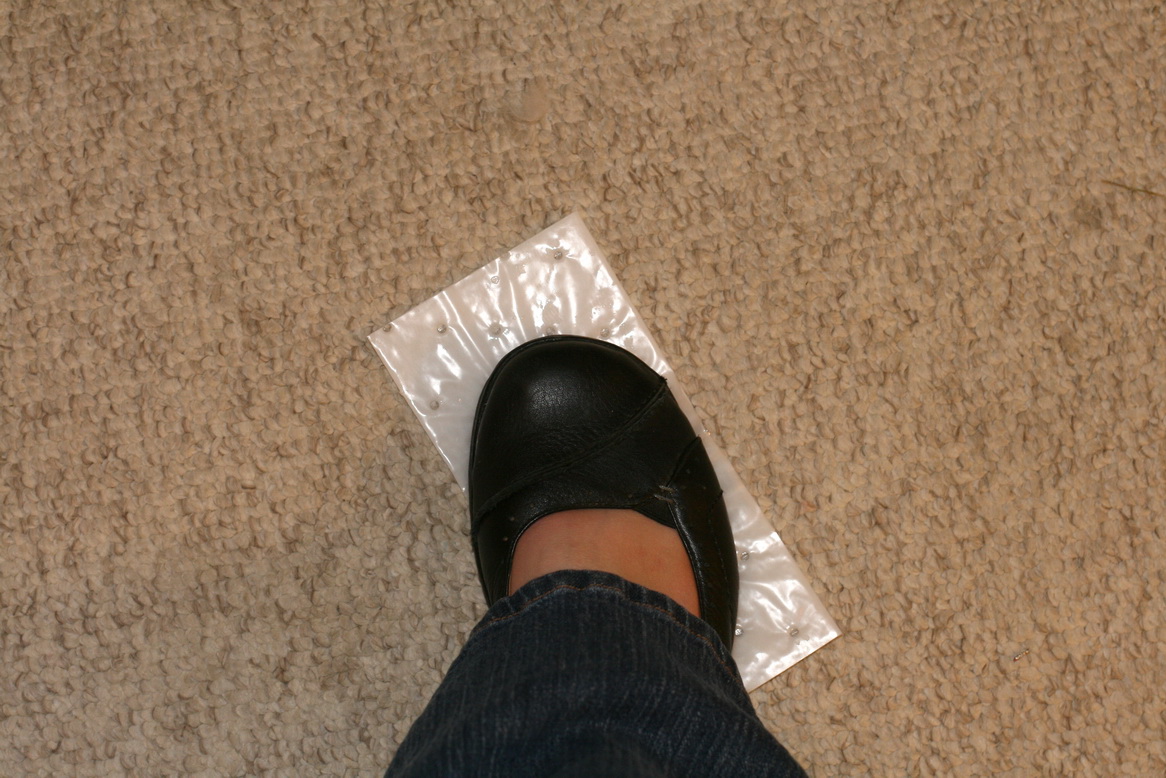 The product is incredibly easy to use. I opened up one sheet of the Bissel Stomp 'N Go, placed it over the stain wet side down, and stepped on it, and left it there for about thirty five minutes.  My initial thought was, "how the heck is that going to take anything out of the carpet, without scrubbing or using a machine to extract it?"   After about fifteen minutes, I walked by and could actually see some of the stain being picked up by the sheet on the opposite side.  When I removed it, the stain was literally gone.  Not only was I thrilled, but I was happy I didn't have to walk by that stupid stain anymore and better yet, there was no scrubbing at it with an arsenal of products I had on hand.  I love it!  I even reused the sheet (*note: It says to not reuse, to throw away after use) but  I tried it on a smaller nearby stain and it got that one as well.  It made me want to search my house for other stains just so I could use it.
Wahlah!   No more stain!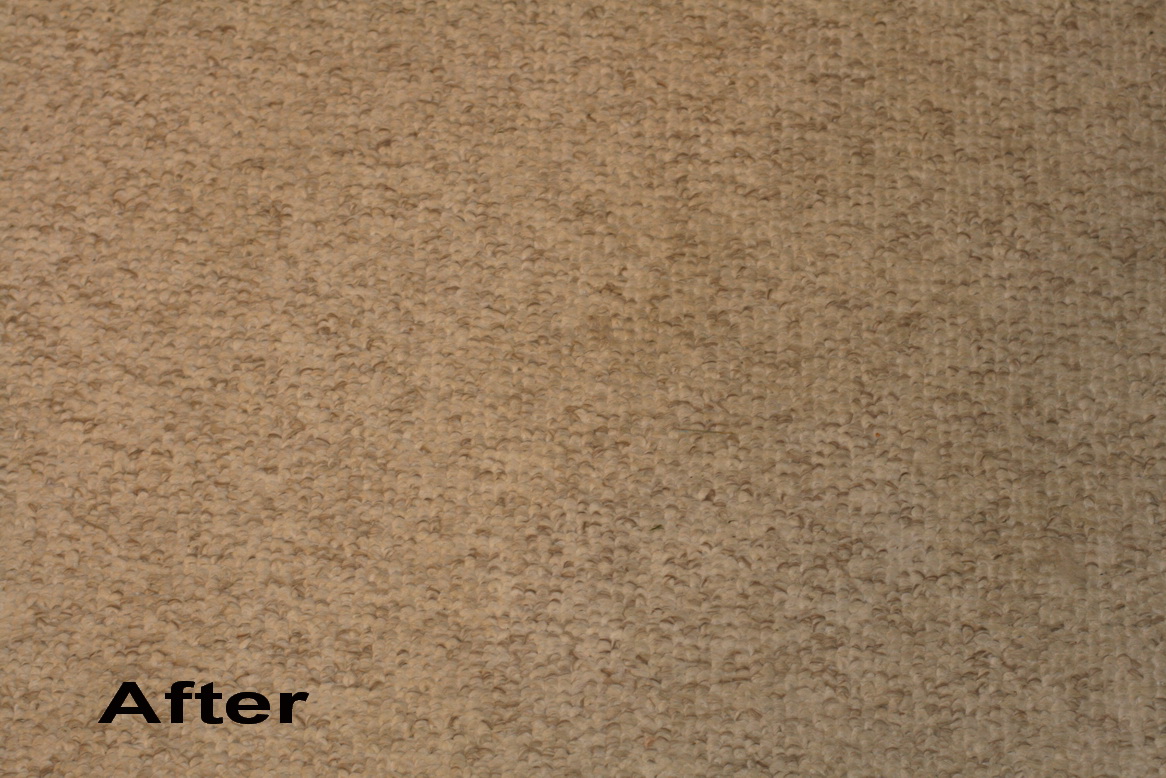 As with any carpet care product, the manufacturer states that you should always test for color fastness before using Bissel Stomp 'N Go on your carpet.  But, what I can say, is that you will want to have a few of these handy  sheets in your home!  They come in packs of five for about $5, and take up a whole lot less space than all the carpet cleaning product in your arsenal.
"I wrote this review while participating in a campaign by Mom Central Consulting on behalf of BISSELL and received product samples and a promotional item to thank me for taking the time to participate."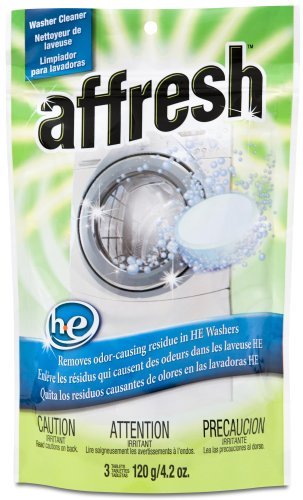 Awhile, ago I mentioned that I was part of an ambassador program to try a new product called Affresh designed to prevent and eliminate odor causing residue from your washing machine.  I was sent a package which contained three tablets which I was to use over the course of several weeks.
Affresh washer cleaner is designed to be used on a once a month basis to keep those musty odors at bay.  Basically you just toss a tablet in, and run your washer on a regular hot water cycle and let the tablet go to work.  I have a front loading machine and almost always have a problem with that musty smell because for some reason moisture seems to linger in my machine, especially if I don't leave the door open after use.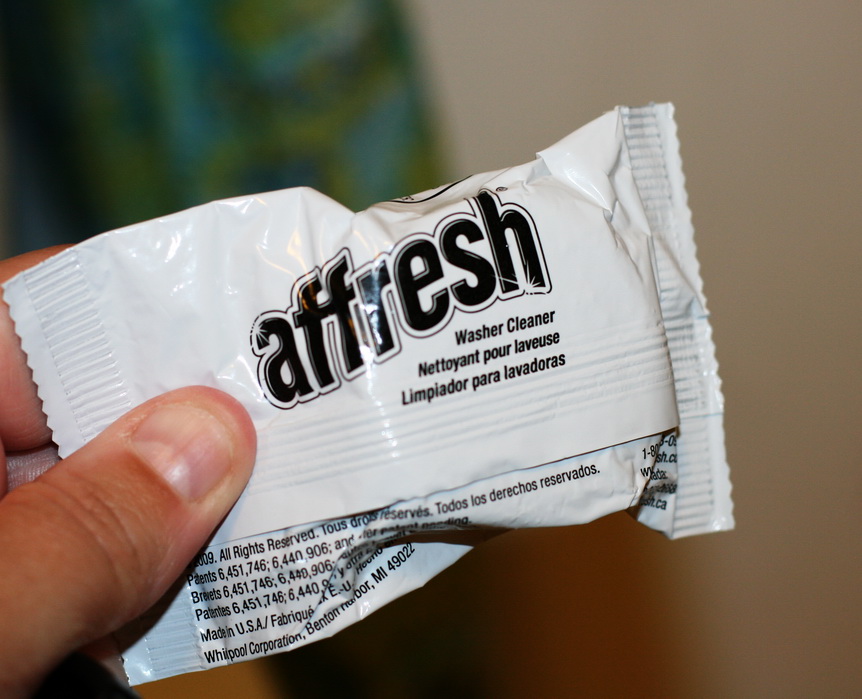 The smell from the package was amazing so I was very excited to give it a try. After using the first tablet, I did notice a fresher smell from my machine, but I could still smell that same musty odor and the residue that forms on the rubber seal was still there after the first run.  I decided to run three consecutive cycles using one tablet for each to see if that made a difference.  After I used the tablets, I did notice that the inside of the drum was much shinier, and I could tell that there was a much better smell.  The musty odor still wasn't completely eliminated but it could be that I have never really used anything in the washer in the whole 8/9 years that I have owned it.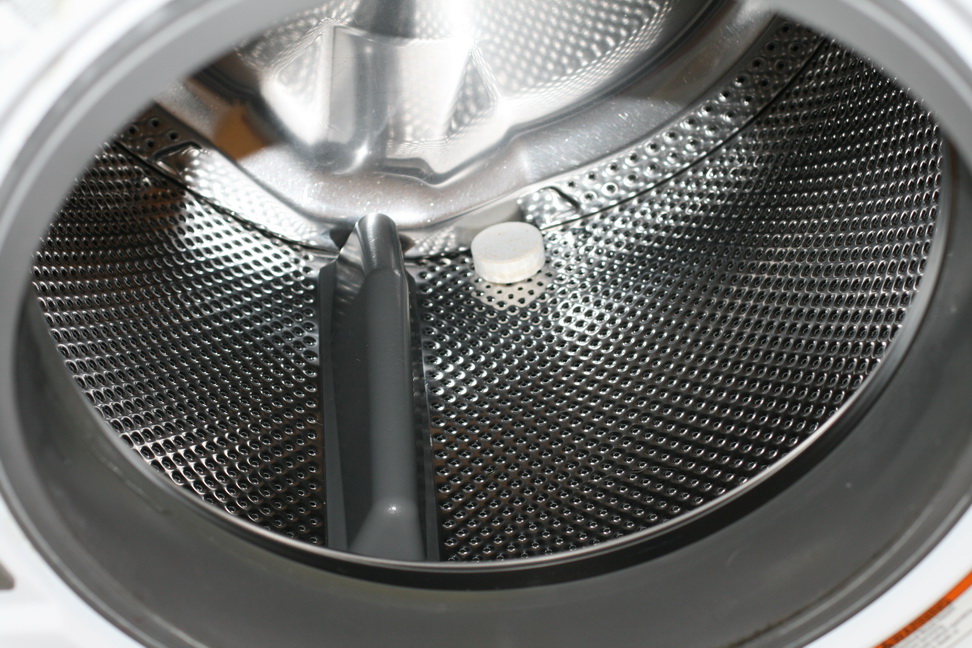 My final thought is that I really like the Affresh washer cleaner for its ease of use and it smells great.  I think that with normal usage once a month it can keep odors in check and keep your clothes smelling nice and fresh.  Overall, I think a few more treatments would have made a difference in my current machine and at a $6.99 price point for three tablets, it is well worth it for the ounce of prevention it offers each month.  Now that I know a product exists to keep my washer clean, I plan on using it each month.
"I wrote this review while participating in a campaign by Mom Central Consulting on behalf of affresh and received product samples and a promotional item to thank me for taking the time to participate."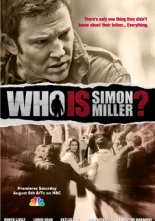 Finding the time to sit down as a family to watch movies can be difficult, but finding things that are appropriate and engage all members of the household are even harder it seems. Sometimes, I am shocked at movies that are rated for all members of the family and I see and hear things I would rather my children not be exposed to. Family Movie Night brought to you by Wal Mart and P&G is designed to bring families together to watch fun and engaging movies that you don't have to shield your child's ears and eyes from. Their latest movie Who Is Simon Miller? will be premiering August 6th at 8/7c on NBC.
"Who is Simon Miller?" is about a typical family and a Dad that doesn't have a typical job. Simon (Loren Dean) is always leaving his wife and two kids for emergency trips as a geologist to work in the oil fields.  Meredith (Robyn Lively) is then left to handle the family and all that comes with raising two teenage children.
When  Simon Miller  disappears one night, the Miller family frantically searches for him. Simon's wife Meredith and their two kids, Sarah, 18, and Kevin, 15, look in Simon's office for information, when they find that he has been living a double life, finding  passports all with Simon's picture, and all with a different alias.  Who is Simon Miller?  A relationship with the husband and father they know, has now become unfamiliar. The Millers embark on an international mission to get him back.  (The movie stars Robyn Lively, Loren Dean, Skyler Day, Drew Koles, and Christine Baranski.)
Movie Trailer
My husband and I really enjoyed the movie, although I felt the concept was much too complex for my five year olds to watch and understand.  There was some very mild violence but the movie is very appropriate for the the 11 yr old and up crowd.  Who Is Simon Miller? is a perfect example that you can make a movie with lots of action but eliminate unnecessary things like extreme violence, blood and gore and still enjoy the movie. Plan to grab your popcorn or set your DVRs for a really great family movie night the premiere of Who Is Simon Miller? is on Saturday, August 6 on NBC at 8pm ET/7pm CT! You can also check out the Family Movie Night website for more information and a list of other great movies that have family in mind as well as the Family Movie Night Facebook Page.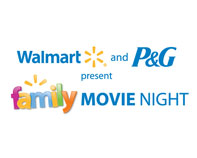 "I wrote this review while participating in a campaign by Mom Central Consulting on behalf of P&G and received a promotional item to thank me for taking the time to participate."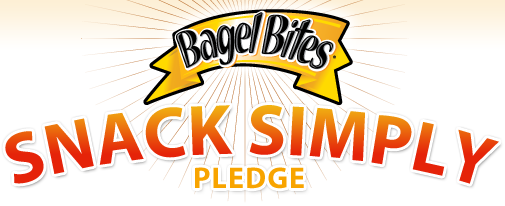 With the Summer in full swing, we spend a lot of time out of the house and busy doing all sorts of activities with the boys.  Usually, we are in the door to eat and then right back outside to play.  The boys are going through a growth spurt as well as being very active outside playing and seem to snack much more often throughout the day.  As a parent, it is my goal to make sure that they fill their bellies and nourish their growing bodies with the right things.
Bagel Bites are one of those favorite go to snacks because they are made from simple ingredients. Bagel Bites are made with real mozzarella cheese, their own tomato sauce, and crispy mini bagels with 8g of whole grain per serving and are really tasty and easy to make.  We just pop them in the microwave and the boys literally devour them.  They also love the idea of having mini pizzas.  Besides Bagel Bites, snacks do not have to be elaborate. I always have simple and healthy snacks on hand like apple slices and fresh fruit, yogurt cups, and carrot sticks.  These are all great choices if you are constantly on the go.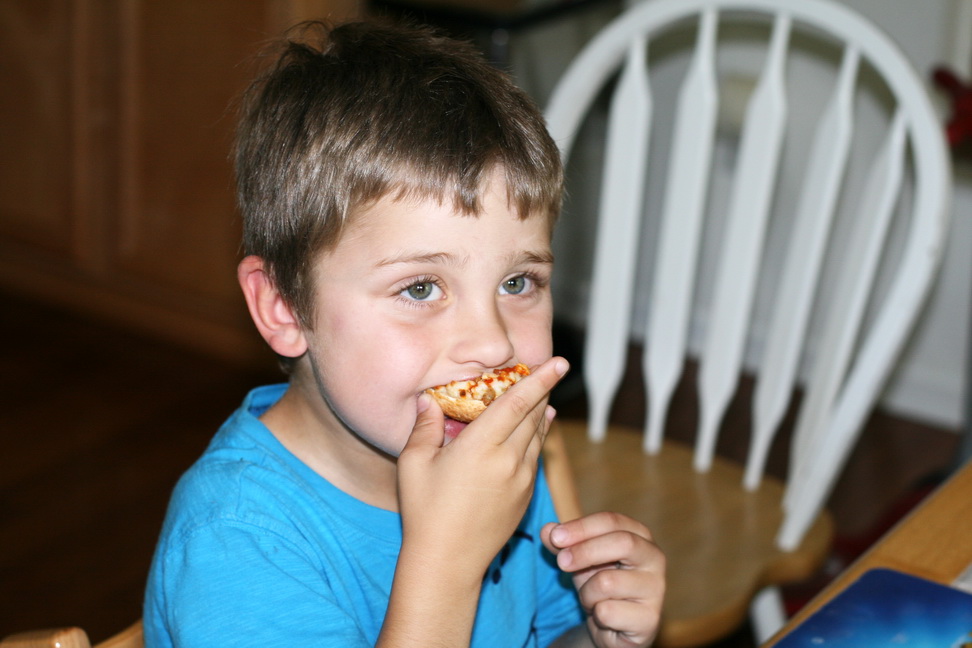 Some other great tips include keeping the pantry stocked at eye level with healthy choices for the kids.  Have fresh bottled mini water available and remember that snack choices don't have to be boring, you can jazz them up, like adding peanut butter to apple slices or adding crunch granola to yogurt.
So, as part of an initiative to encourage families to make healthy choices, " Bagel Bites wants all of you to Snack Simply! For every pledge taken at www.snacksimplypledge.com , Bagel Bites will donate $1 to Boys & Girls Clubs of America and send you a $1 off coupon towards a Bagel Bites Snack, making snack-time into a great way to help kids in need. Their goal is 50,000 pledges, which means Bagel Bites could donate up to $50,000 to Boys & Girls Clubs of America!
To help you kick start your "Snack Simply," pledge, DoubleBugs is giving away 4 coupons good for free Bagel Bites.
Here's What You Gotta Do!
All you gotta do is take the "Snack Simply Pledge" And leave a comment here stating what simple snack you like to make for your family or for yourself.
Additional Entries
Tweet About This Post
Follow Me On Twitter
Stumble This Post
Constest Ends August 20, 2011
Good Luck!
"I wrote this review while participating in a campaign by Mom Central Consulting on behalf of Bagel Bites and received coupons and a promotional item to thank me for taking the time to participate."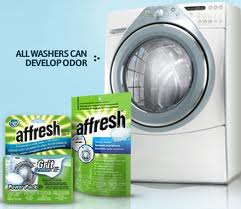 Clean clothes right from the dryer are the best because they are warm and smell so good.  Often times, we only focus on keeping our clothes clean, but have you ever really thought about cleaning your washer?  Sometimes, when I get too busy with my kiddos, I often forget that I have clothes inside the washer, and they can sometimes sit there for a few days before I remember them.  By then, they stink and I have to re-wash them.
When you let clothes sit like that, your washer probably has the potential to grow all sorts of things, and the cold, dark, and wet space is bound to develop an unpleasant odor and probably when you wash your clothes, they aren't smelling as nice as they should be.  I happen to have a front loading machine, and inevitably it seems like it has a musty odor to it.  Wherever, there is a  constant place for moisture, you are bound to have that musty smell.  I don't really think I have ever cleaned the inside of my Whirlpool Duet washing machine, and I am sure there is some instruction somewhere that I got 9 years ago, that I need to keep it cleaned, but I have blissfully ignored it (whoops!).
Recently, I was invited to be a part of a program to try out Whirlpool's Affresh Washer Cleaner, so I am trying it out, to see if I notice a difference on if my washer smells better and seems cleaner.
How Does Affresh Work???

How?

Affresh® washer cleaner helps remove and prevent odor-causing residue build-up that can accumulate in all brands and configurations of washers. The oxygenated bubbling action of Affresh® Power Puck™ tablets penetrates and dissolves unseen residue, providing a more effective cleaning option than bleach alone.

If used once a month, Affresh® washer cleaner pouch prevents odor-causing residues from accumulating. Heavily soiled washers may require repeated treatments to remove traces of odor and residue. In this case, Whirlpool recommends running three successive washer cleaning cycles with one Affresh® Power Puck™ tablet in each.

For HE models, Whirlpool offers the Affresh® washer cleaning kit with three Power Puck™ tablets and six Grit Grabber™ cloths. Due to their more efficient design, HE washers seal more tightly and use less water than traditional top-load models, increasing the potential for residue build-up. The Affresh washer cleaning kit removes and prevents odor in areas that cannot be reached – such as behind the washer drink – and in areas that can be reached, such as around the rubber door seal and detergent dispenser. The hypoallergenic Grit Grabber™ cloths remove odor-causing build-up and lock it into the cloth.
While using  Affresh Washer Cleaner I am going to see if I notice a marked difference in odor and tell you my findings. I am looking forward to not only my clothes smelling nice but getting rid of that darned musty odor that seems to be lingering in my washer! I can tell you, that if it smells just as good as the Affresh tablets that I can smell through the package, then it is something you will want to try, to maintain your washer and have  a fresher smelling laundry experience all around.  If you don't like doing laundry, at least the smell can be nice!  Who wants to knowingly clean their clothes in a dirty washer?  I can't wait to try it out.
"I wrote this review while participating in a campaign by Mom Central Consulting on behalf of affresh and received product samples and a promotional item to thank me for taking the time to participate."

With tax time fast approaching, it is now time to go through receipts and all the important paper work that you need to get your taxes in order.  I always find myself going through my old receipts and bank statements to gather up the necessary paperwork to file taxes.  I used to just tear these things up, and give them a toss, but this day and age, you need to go the extra step to protect your private documents from getting into the hands of the wrong people.  This is why I believe having a paper shredder is one of your best investments against identity theft, and it also helps minimize all the clutter from paperwork.
Having a paper shredder is probably one of the greatest things you can have on hand in your home or home office.  I have found that rather than shoving piles upon piles of paperwork into a file cabinet or on a shelf, that shredding makes my life so much easier.  I don't have to deal with the clutter and I know that I can safely dispose of vital information.  Shredders today have come a long way, and now you can even shred your credit cards, and cds.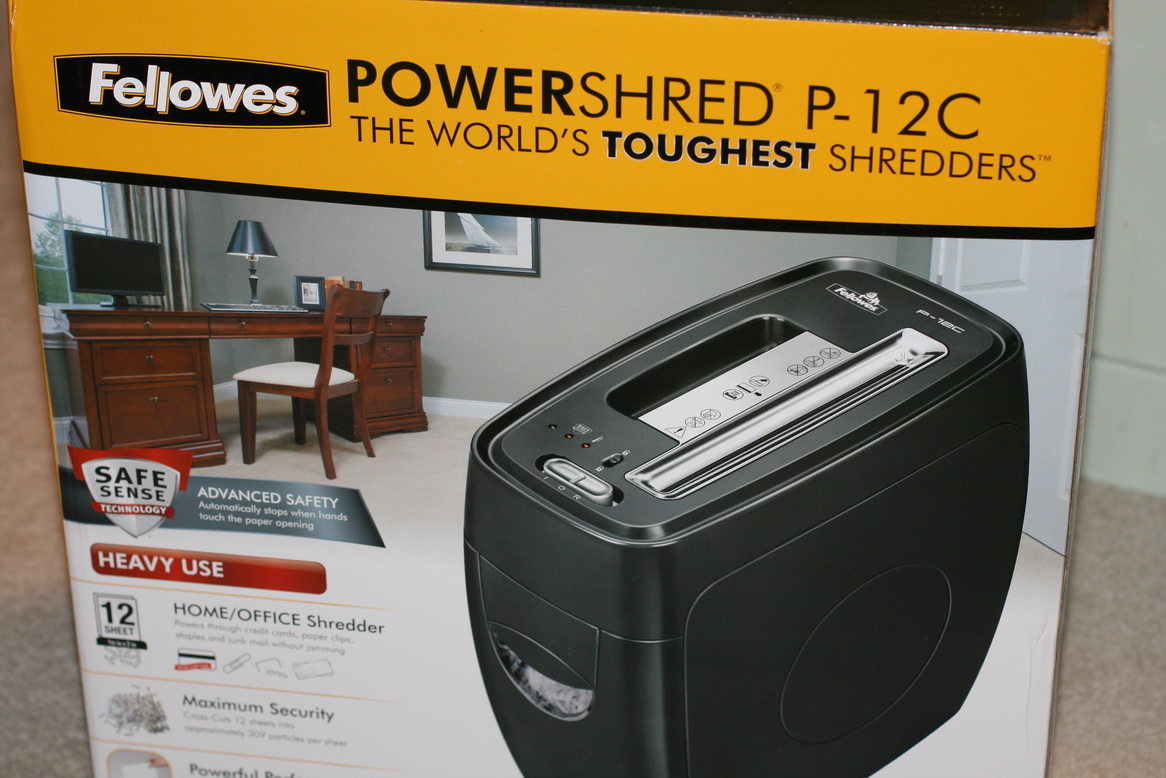 Recently I was given the opportunity to review the Fellowes PS-12Cs Cross-Cut Shredder.  This couldn't have come at a better time because we are in the process of gutting the home office.   When I took it out of its box my first overall impression was that it is sleek, and compact.  I was able to tuck it neatly next to our file cabinet, which made it very unobtrusive in the room.  If there is anything that I don't like are big bulky things that take up way more space than needed.  It looks great, but how well does it work?  So we put it to the test, first we shredded a few pieces of paper, and it gobbled it right up with record speed.  We then tried one of our old expired credit cards and it had absolutely no problems.  It can handle up to twelve sheets of paper at one time.  I found that the shredder moves a little slower if you put all twelve in there at once, but I find that I would hardly ever shred twelve at once anyway.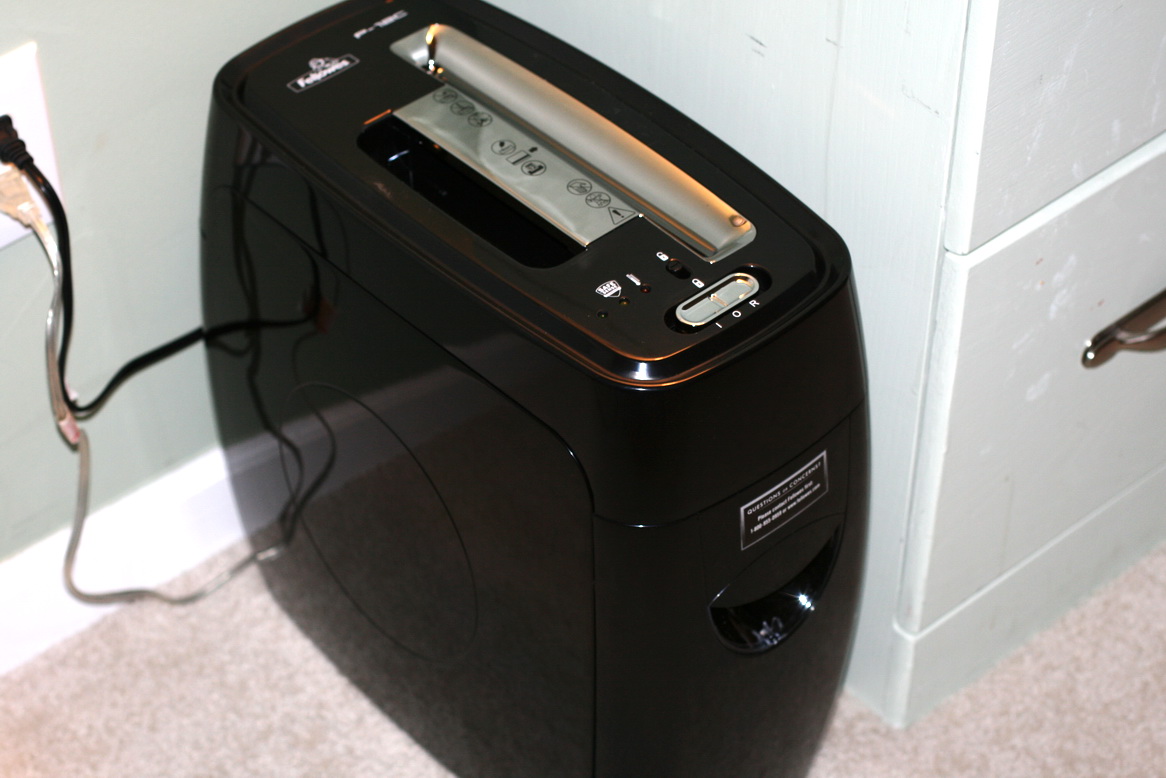 Take a Look!
If you are worried about little hands sticking their fingers into the shredder, the Fellowes PS-12Cs Cross-Cut Shredder also has a really great safety mechanism called the Patented SafeSense® Technology this stops the shredder when hands touch the paper opening.  I find this to be a great advantage, because I have two very curious four year olds that always manage to "laugh in the face of danger" so to speak and have an inherent knack for getting into trouble.  This makes one less thing for me to worry about, so my kids are safe as well as my identity.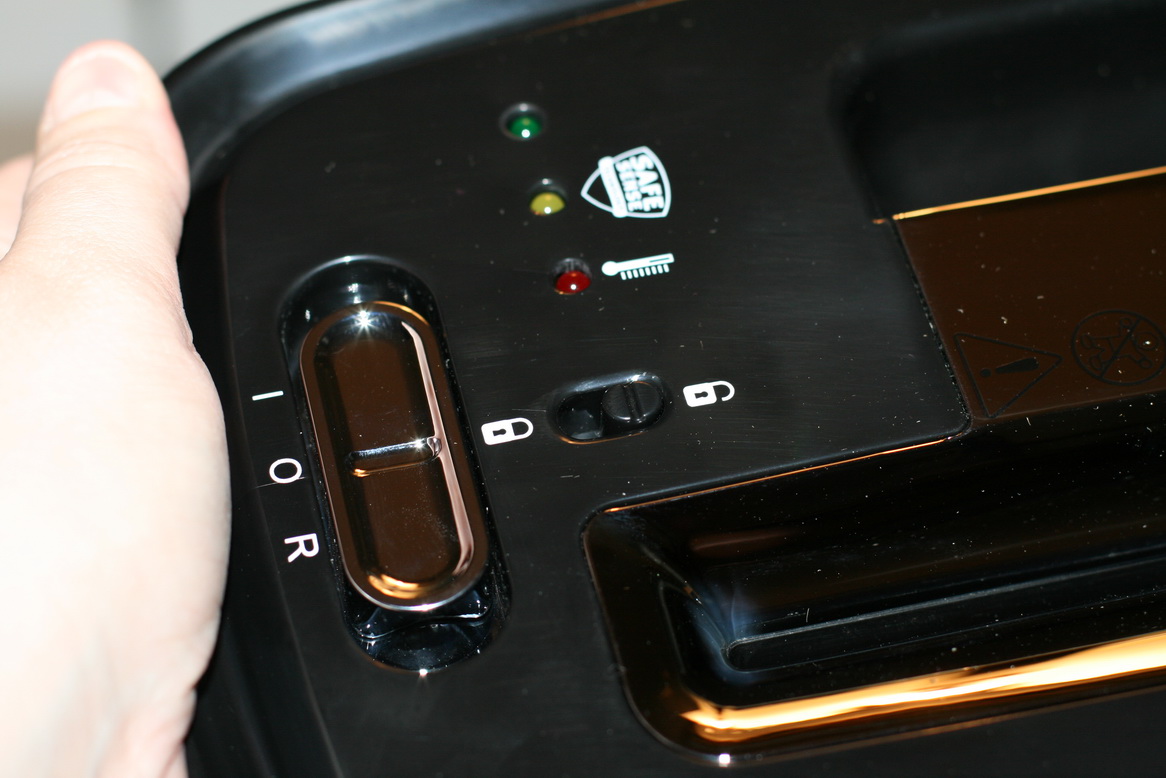 The paper collection bin is really nice and just neatly slides out so you can empty it.  I like the fact that the bin is not too large so I can easily slip a trash bag on top of it and turn it upside down to empty it without make a ginormous mess.  Our last shredder we had, the bin was too large and we wound up having an office that looked like we partied like 1999 with paper shred confetti all over.
Fellowes PS-12Cs Cross-Cut Shredder Features
Shreds 12 sheets per pass into 5/32" x 2" cross-cut particles (Security Level 3)
Patented SafeSense® Technology stops shredding when hands touch the paper opening
Slim profile fits neatly under desks
4-gallon bin
For individual use
Can shred: Paper, staples, credit cards, paper clips
The only drawbacks that I found were that the shredder itself is rather loud, and it doesn't shred cds.  Overall, I love Fellowes PS-12Cs Cross-Cut Shredder's compact size and the Safesense Technology so I don't have to lock it  up away from the kids. In general, it is very effective at shredding most of  the things you would want to shred.  It would make a great addition to any home office.
Tax time is just one good reason to have a paper shredder, but protecting your identity is a top priority so you can avoid the nightmare of identity theft.  Victims of identity theft can surely tell you how awful it really is.  It is important to make sure your computers have the appropriate protection, invest in a a small safe to keep your important documents, and invest in a good paper shredder to appropriately dispose of documents that contain vital personal information.
"I wrote this review while participating in a Mom Central Consulting blog tour on behalf of Fellowes. I received a Fellowes paper shredder to facilitate my review."

With being right in the middle of the Holiday hustle and bustle, I find myself trying to beg borrow and steal time wherever I can, just to manage all the tasks on my list.  Not only am I chasing after the kids, managing the house, and rounding up the family for holiday travel, I also tend to do a majority of the paper work in the house.  Online banking has become a savior for me, and simply one of the greatest inventions ever!
When it come to banking, I cannot imagine banking the old fashioned way, especially with having two young kids.  I can pay all of my bills from my couch, I don't have to waste money on stamps, and the time it takes to fill out checks, and seal up envelopes, and make my way to the mailbox. Bank Of America offers some really great tools and time saving tips to help you save valuable time while helping to mange finances. We make greatest use of their online banking, and it makes managing bills so much easier.  You can see when they go out, you can schedule payments, receive alerts and balance information, as well as make money transfers.  With the winter months, I do not even have to put a toe out my front door, and I can take care of our financial obligations.
Bank on the go: It's easy to set up mobile banking and secure access to your money wherever you are. Download the mobile banking app and you can check balances, transfer money, pay bills, and locate ATMs.  Sign up for text banking and you'll be able to send a text message to get your balance instantly in a reply.
Make quick and easy deposits: Holiday means a lot of extra work, so eliminate the labor of depositing checks.  With Bank of America's Deposit Image ATMs, you simply feed checks or cash into the ATM with no envelopes or deposit slips required.  You get images of your checks and a list of cash deposited on your receipt as proof.
Save a trip to the bank: Don't worry about making an extra stop to the bank during all of your holiday shopping.  Keep track of your spending by using Bank of America's online banking: set up alerts, check balances, and transfer money.
During the holidays, it is important to manage your time, so you can enjoy those special moments with family.  Outside of banking, I try to plan ahead, and organize items on my to do list that coordinate with each other.  Both me and my husband split up (divide and conquer), each of us takes one kid, to take care of errands and chores.  It eliminates having to take up the entire day trying to get everything done, and allows for us to have some quality family time.   A little bit of planning goes a long way!  You can hear about other great tips by following @BofA_Tips on twitter too!
Would you like to win a preloaded $50 Bank Of America Gift Card?  With the Help Of mom Central, DoubleBugs will be offering one lucky reader the chance to win!
Here's What You Gotta Do!
(mandatory entry, you must complete this to have a valid entry)
Answer this question…What are some of the ways in which you get back time during the busiest times of the year?
Additional Entries
Tweet about this giveaway linking to this post

Follow Me On Twitter @Laurie2008
Good Luck!
Contest Runs From December 21, 2010-December 26, 2010

"I wrote this review while participating in a blog tour campaign by Mom Central Consulting on behalf of Bank of America and received a Bank of America preloaded gift card to thank me for taking the time to participate."
I have been getting acquainted with the Nescafe Dolce Gusto now for a couple of weeks, and enjoying some nice warm beverages.  It has been a great addition for our busy house because, I like being able to make things relatively quickly, and with as little mess as possible.  It saves time and work when you are chasing after little ones.  The other nice thing about single serve coffee makers is the fact that you can make tea, and my husband can follow behind me and make coffee.  It offers a whole new lever of convenience.
When using my Nescafe Dolce Gusto, getting started was pretty darn easy, the fold out instruction sheet offers a visual set of steps.  Then you select what you want to drink.  The display on the Creativa was very easy to read, and see and made selecting my coffee type easy (in this case hot chocolate).

Getting Started
Initially before brewing anything, you have to fill up the water reservoir and run water through the Nescafe Dolce Gusto six times before you can brew.  I had to find something I could catch the water with however, because I didn't have anything big enough.  I wound up using a small pot, which worked out well.
Ready To Brew
After I ran water through the machine, I was ready to taste my first cup.  I chose hot chocolate.  You have to run through all the coffee names and kinds to find which one you are having and make the selection on the display.  I found this a little busy, rather than just putting the cup in the little spot it goes in and closing the handle and hitting start.  There are a lot of flavors!  Then I was ready to go!  I guess I didn't read, or didn't realize that the hot chocolate had two capsules, one with the milk and the other with the hot chocolate.  So when the machine first started brewing, the stuff in my cup was white and I sort of freaked  LOL!  Then I realized it was a two part process.    The hot chocolate was yummy, but I would have preferred it just be one cup, it might cut down on some of the waste.  The flavors are available in one and two capsule varieties.  The nice thing is that the Nescafe Dolce Gusto, comes with a container that you can put next to your machine, to throw away your used flavor capsules.  This was nice because I didn't have to carry it dripping, over to my trash can.  I also tried the peach iced tea which I really liked.  Both the capsule holder and bin are dishwasher safe so you can give them a good wash from time to time.  I just fill my capsule bin with warm sudsy water and toss the holder in there and let them soak.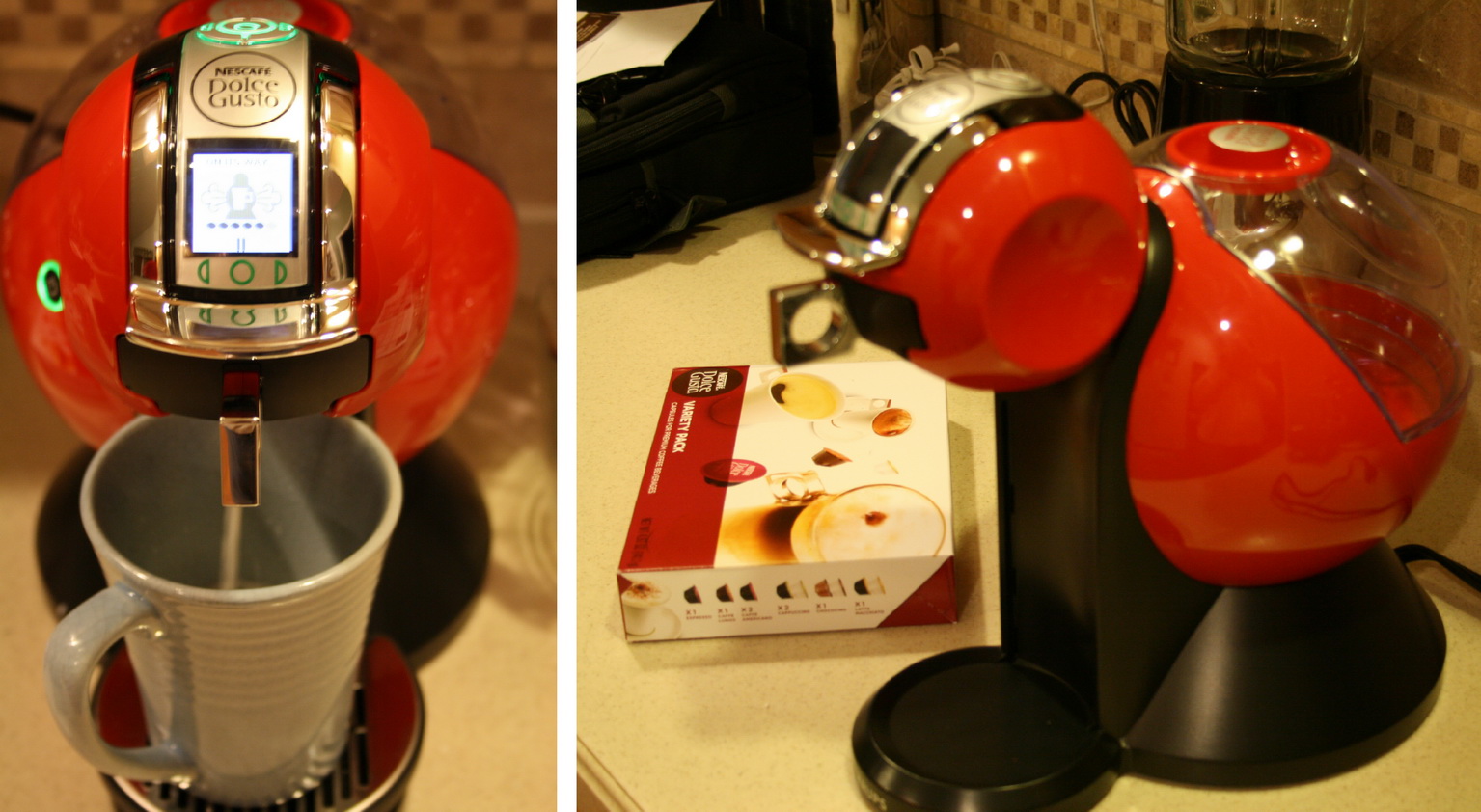 Nescafe Dolce Gusto Creativa Features


-No mess, No fuss. Everything you need to make hot or cold drinks are contained in our easy-to-use capsules

-Automatic "on" feature, digital machine with LCD screen

-Personalize your cups and it memorizes them – perfect preparation guaranteed

-Program automatic preparation of your breakfast, mid-day, dessert or any other cup whenever you like it

-Display works in many different languages and pictograms

-Nescafe's technologically advanced machines and precisely designed flavor capsules combine to give the NESCAFÉ® Dolce Gusto® a professional-level 15-bar pressure system (similar to coffeehouse machines) which helps to ensure that every cup is perfect with a foamy froth, rich crèma and luxurious flavor

-The exclusive Thermoblock technology heats the water fresh every time, in less than one minute

-NESCAFÉ® Dolce Gusto® uses only the highest quality ingredients – featuring only 100% Arabica, rich chocolate and foamy milk
Flavor Varieties

One Capsule Varieties:

-DARKROAST/CAFFÉ GRANDE INTENSO

-NESTEA PEACH ICED TEA:  A cool and refreshing peach icedtea,topped with a velvet foam, from one of your favorite tea brands

-HOUSEBLEND/CAFFÉAMERICANO: A smooth,mild coffee with delicious aroma and velvety crema layer

-Caffe Lungo:  :A full bodied long espresso with a rich aroma and velvety crema layer

-ESPRESSO: An unadulterated shot of pure 100% Arabica coffee

Two Capsule Varieties

-VANILLA LATTE MACCHIATO

-CAPPUCCINO SKINNY: A slightly sweetened milk blanketing a shot of espresso, now with fewer calories

-CAPPUCCINO: A slightly sweetened milk blanketing a shot of espresso

-HOTCOCOA/CHOCOCINO: Gourmet liquid chocolate topped off with sweetened milk

-ICEDCAPPUCCINO: Frothy cream and chilly coffee

-LATTEMACCHIATO: Frothy milk with a shot of strong espresso

-MOCHA: Hot chocolate and coffee do a delicious duet

Capsules:$8.99MSRP(one capsule beverages: 16servings/pack; two capsule beverages: 8servings/pack)
My Final Take
My general take overall is a good one for the Nescafe Dolce Gusto. I like that it is fairly easy to use for a single serve coffee maker and that is looks good on my countertop. There isn't anything ordinary about how it looks, which makes the appliance fun to use. I think ultimately it is more efficient than brewing an entire pot of coffee and allows for variety among the people who use it in the house. You can program the Nescafe Dolce Gusto to make you your favorite beverage at anytime during the day, but in the case of using two capsules, that sort of negates the purpose of programming it but in general a good feature to have. It also has an automatic shut off so you don't have to remember to turn it off, which is a step up from the traditional coffee makers where they never used to turn off.
If you are in the market for something fun and functional with a great variety of choices, the Nescafe Dolce Gusto might be what you are looking for. I am enjoying using mine and it looks good in my kitchen!  The MSRP for the Creativa is $169.99.  Check out their commercial!
"I wrote this review while participating in a test drive campaign by Mom Central Consulting on behalf of NESCAFÉ Dolce Gusto and received a coffee machine to facilitate my review."
Just about everyone I know loves coffee, I am probably one of those rare people that doesn't drink a whole lot of coffee and didn't even own a coffee maker till I was married.  I don't drink it because I try to avoid the caffeine, so I have never really enjoyed it.  Nowadays, there are so many choices out there, that I can enjoy some of the hot beverages minus the caffeine.  My favorites however are hot chocolate and an occasional cup of tea.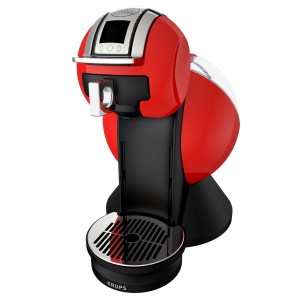 I was recently offered the chance test drive the NESCAFE'  Dolce Gusto coffee maker.  I took the opportunity because I like single serve coffee makers and like having the option of making a single cup at a time.  Going into the winter months, I tend to make a lot of hot chocolate and tea, and I like having the option of making it any time during the day, quickly, and without making an entire pot of hot water. Not only is the NESCAFE Dolce Gusto a coffee maker, but it was designed with kitchen decor in mind
"Each machine carries an individual style and personality,designed with something  for everyone.Compact,classic,modern and smart-it's a dramatic departure from what's currently in the marketplace."
With most of my kitchen electronics, I try to keep them stuffed in a cabinet, or well hidden in my kitchen.  Let's face it, many kitchen appliances are just big and bulky and unattractive to look at, and the only reason why they stay on our counters, are out of pure necessity and easy access.  NESCAFE has come out with some really cool looking single serve coffee makers, that actually look good on your countertop.  Names like Piccolo, Creativa, Melody 2 and Circolo, each coffee maker has it's own individual character.  I chose the Creativa, because it just looks fun, and kind of exudes my artsy personality.  It also comes, in this really sexy red, if you feel like making a bold statement in your kitchen.  I have had several people already pass by my new NESCAFE Dolce Gusto and say "oh that is cool!"  So, it definitely draws some attention.  I like how it looks and it is far from ordinary.  I definitely won't be hiding this one in the cabinet and it makes a great conversation piece.  It sort of makes you want to use it more, because it is fun, functional and really cool.  I couldn't wait to use it.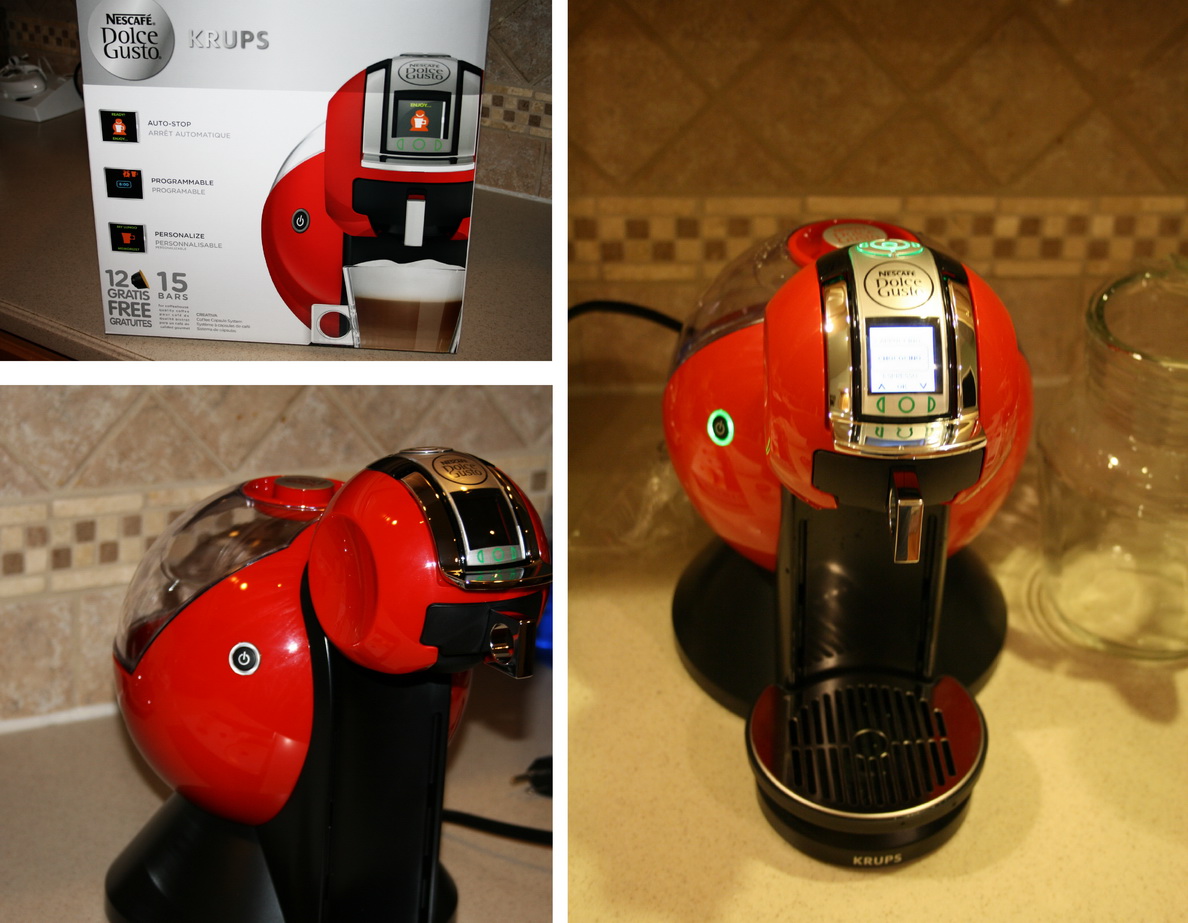 If you are looking for something that has functionality but adds a really nice design element in your kitchen, NESCAFE Dolce Gusto, offers you several choices to add pizazz to boring kitchen appliances.  They also come in a really nice neutral titanium and black color, so if you aren't as bold as me, you can still have something that looks great. It's a fun and exciting way to make your coffee! In my next post, I will talk about the benefits of a single serve coffee maker, all the fun flavors NESCAFE has to offer for your Dolce Gusto, and what my experiences were when using it.
"I wrote this review while participating in a test drive campaign by Mom Central Consulting on behalf of NESCAFÉ Dolce Gusto and received a coffee machine to facilitate my review."